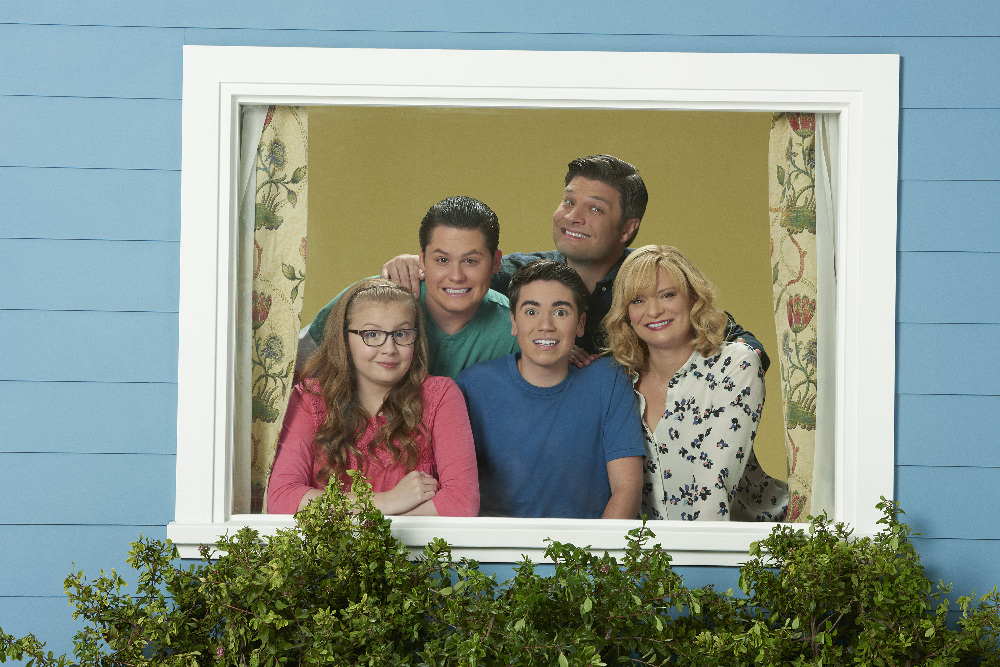 Chatting with the cast from The Real O'Neals last month was so much fun, and we were able to watch a couple of episodes while we were there, including the one that's airing tonight at 8:30 ET on ABC.
The Real O'Neals, The Kids
"The Real Retreat" is a hilarious episode about the surprising choice for Faith Leader for the Ablaze Catholic Retreat. Kenny is the perfect choice, of course, but gets quite a surprise when his trouble-making brother Jimmy is selected instead.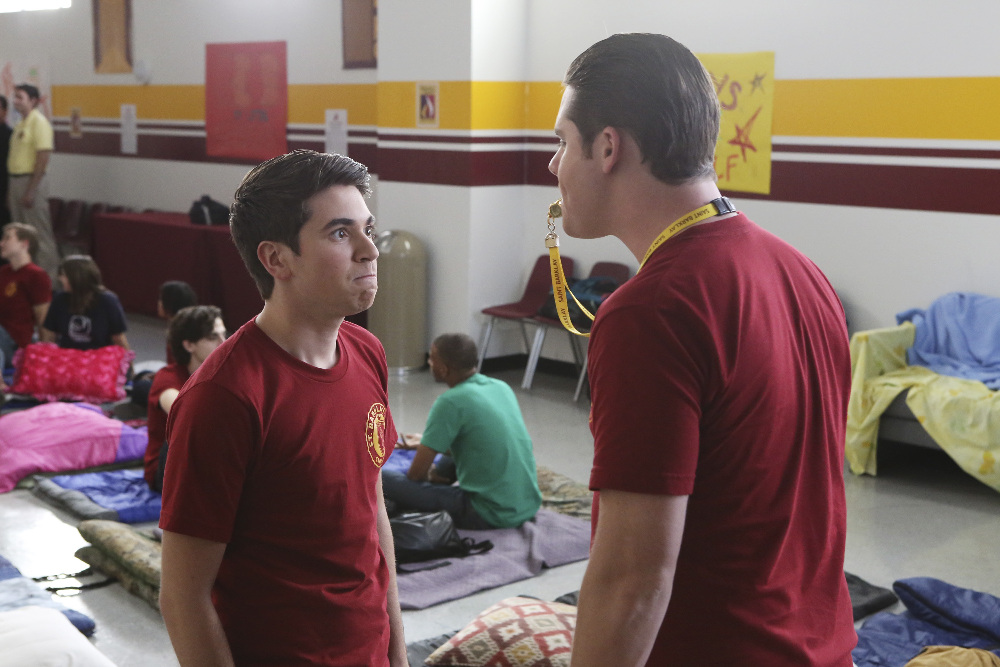 What's a little brother to do? Maybe going over to the bad-boy side will work…or maybe not! Either way, it's laugh-out-loud funny when Jimmy catches Kenny at some antics that will surprise you!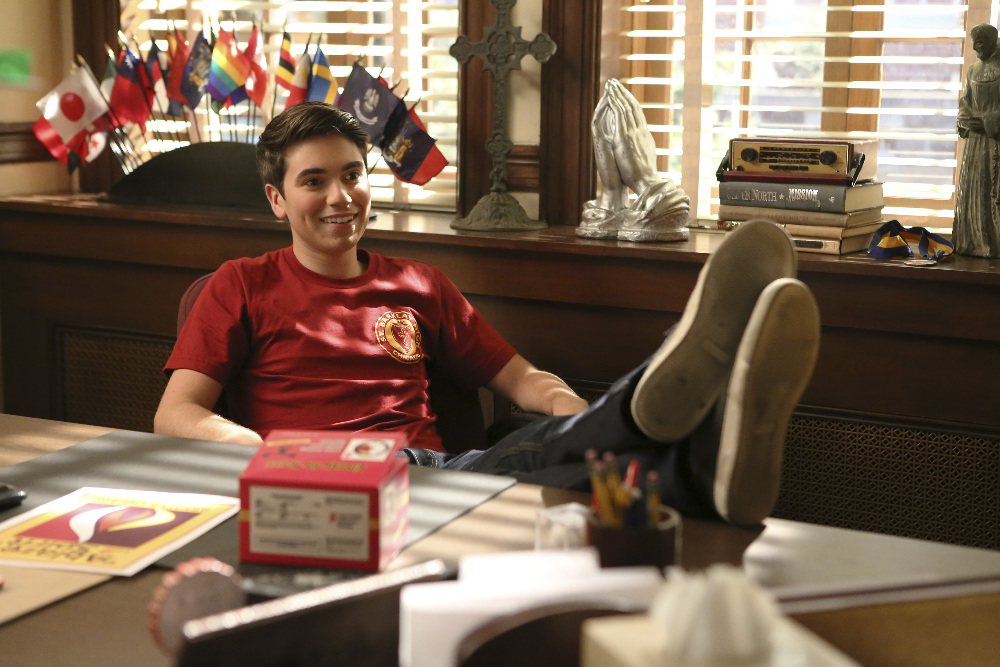 I loved this episode because it's, well, REAL! I could totally see this happening between siblings. I have two girls that are both artists, and sometimes we have to watch what we say as feelings get hurt. Kenny is such a good kid, and Jimmy is the party animal in the family, so it's pretty shocking that Jimmy would get such a coveted role as leader of the church retreat. And like any big brother would do in this situation, Jimmy rubs Kenny's face in it as much as he can!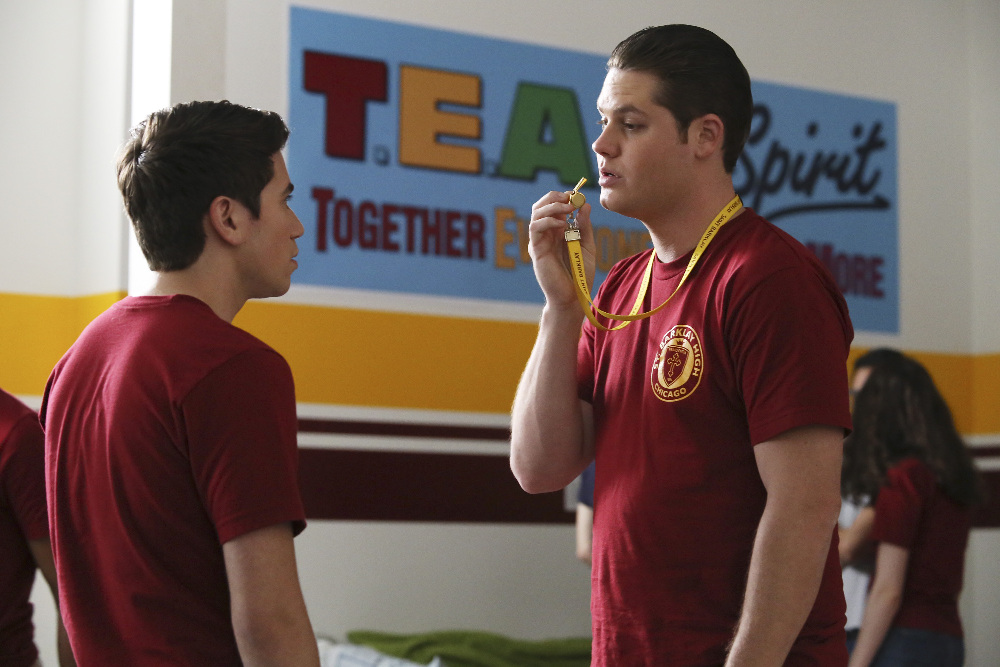 The Real O'Neals, The Parents
Another aspect of The Real O'Neals that keeps you watching in that there is always more than one story going on. In this episode, Pat, the dad who has moved into the basement since his separation from Eileen, the mom, finds a new friend.
Again, it's just real life!  Can you imagine?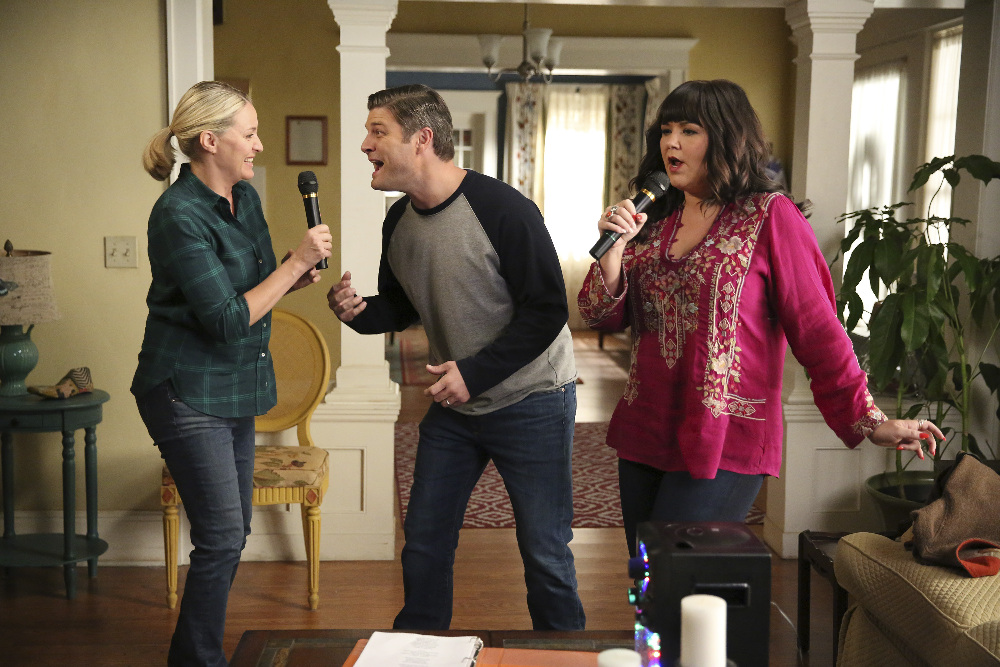 Eileen doesn't want to be the lonely one, so she befriends Pat's new friend, as well, and the results are pretty funny!
We found out in our interview with the cast that they actually hang out and do karaoke in their free time, so they were naturals in this episode! You'll be cracking up at the antics of The Real O'Neals tonight at 8:30 ET on ABC! Remember to watch "live" (or DVR and watch within 3 days!) to help boost ratings which will help the show get picked up for a Season 2!
Thanks to Disney for inviting me to be part of this event. All thoughts are my own, just so you know ?