Thanks to Amwell for sponsoring this post.

When I was asked to experience an appointment with Amwell to see what I thought of their service, I must admit, I was skeptical. Going to the doctor couldn't possibly be that easy, could it? Yes, it can, and you've got to try it the next time you are in need of a doctor.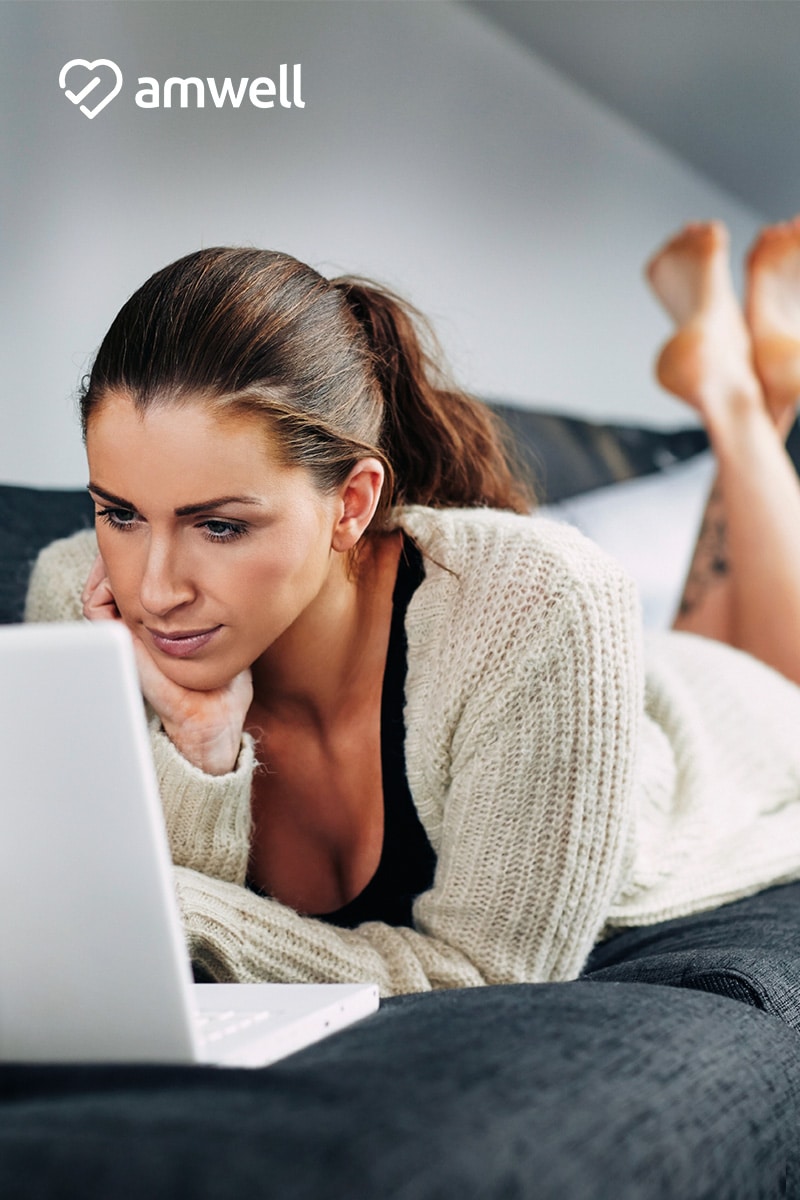 Amwell is the nation's largest telehealth company, connecting people with board-certified, licensed doctors, dieticians and psychologists for immediate and live, online visits—day or night, on either mobile or desktop.  
You can visit with an Amwell doctor through a video appointment on your laptop, as I did, or through a telephone call.  You can also see a doctor on your iPhone or iPad.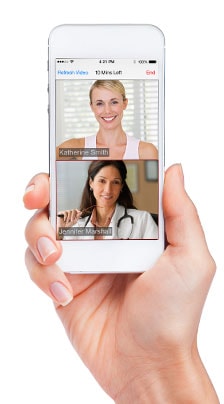 Making An Appointment with Amwell
When you set up a personal account, you will be guided through questions about your health, medications, even blood pressure and weight. After you fill in all the information (it takes less than 5 minutes) you can choose what kind of provider you would like to see under My Services:
Medical
Diet & Nutrition
Psychology
Local Exchange Primary Care (Primary Care doctors in your area)
Local Exchange Therapy
Local Exchange Dermatology
Local Exchange Pediatrics
Amwell doctors are available 24 hours per day, seven days a week, and currently in 46 states. I don't know about you, but I find the wait for doctors to be so annoying. In fact, about half of doctor visits can be done online. Half! Watch this short video. It reminds me of my husband when he's sick. Sheesh!
Once you determine which kind of appointment you need, simply click on that service, and doctors will pop up. There will probably be at least one doctor that is available for an appointment right then, or you may see a doctor that is with a patient, so you will take a spot in the waiting room.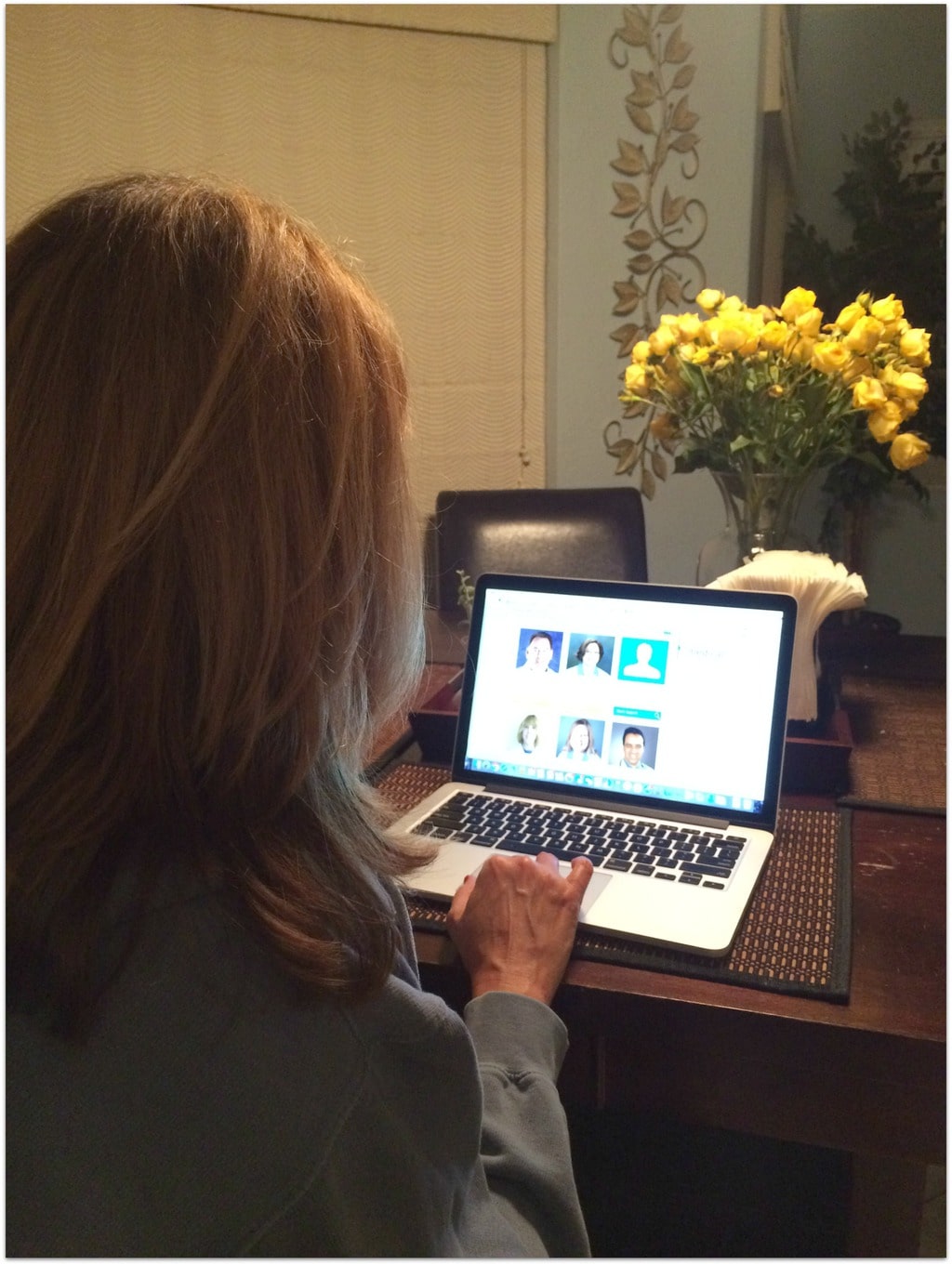 The next doctor available was Dr. Gregory. I had to wait about 7 minutes to see him. While I waited, quick facts about health showed on the screen, like RX was used for the Latin word "recipe" or The average American consumes 500 cans of soda per year. What?! I had no idea!
I could also read about my doctor's experience, watch the doctor's introduction video, or read his introduction:
It is my desire to provide excellent healthcare in a compassionate and professional manner. Thank you for entrusting your health concerns to me. I commit to you that you will receive care and consultation in keeping with the latest standards of care and treatment based on evidence from the field of medical research and well established best clinical practices.
So far, so good. Dr. Gregory has 15 years of experience and is Board Certified in Family Medicine, and has a clinical interest in Preventative Medicine. I like that. I've always said prevention is the key to staying healthy.
Once Dr Gregory was available, he came up on the screen of my laptop. The video and his voice was clear. He introduced himself and asked how he could help me. I told him I have been having hot flashes for about five years, and though I had seen my doctor about it when it first started, I didn't like the prescription she gave me as it had undesirable side affects. I wondered if there was any new research or products on the market that might help me.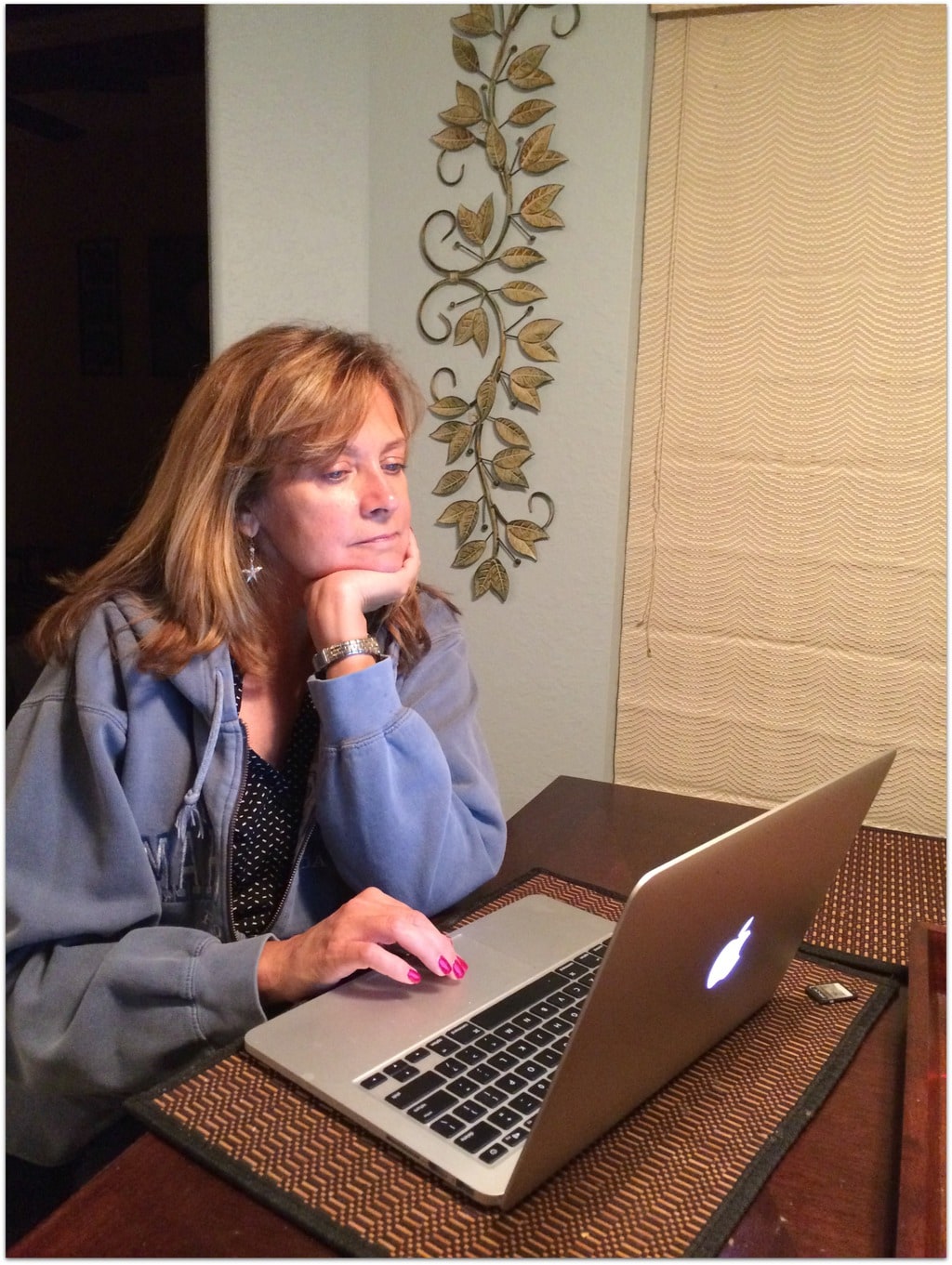 Dr. Gregory explained that low dosages of serotonin reuptake inhibitors, or SRI, was being used very successfully with women who experienced hot flashes. The drugs are usually prescribed for anxiety. I found this interesting because an anxiety attack precedes each hot flash. Though it only last for about one minute, I had never had anxiety issues before the hot flashes. I asked the doctor if he had heard of women having anxiety attacks along with hot flashes, and he said "Absolutely." This was good to know. I thought it was just me!
After running through the different SRI options, we settled on a very low dosage of Paxil which was called in to my local pharmacy. The doctor said it may make me drowsy, so I should take it at night. And just like that, I am hoping I finally have a solution for hot flashes once and for all!
The doctor sent me a message through the Amwell system with all that we discussed. If I have any issues or don't feel the drug is helping, I am to let him know and we can try a different dosage or even another SRI.
Amwell was created by doctors and is the first telehealth service awarded accreditation by The American Telemedicine Association. Amwell is also the only service that allows patients to select the doctor they want to see for an on demand visit. Office visits with a Primary Care doctor are $49., and Amwell takes most insurance. I was glad to see mine on the list.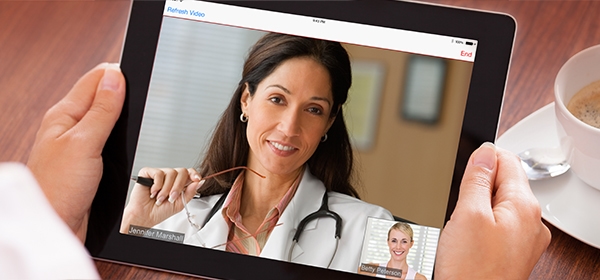 The next time you need a doctor and don't feel like leaving home to sit in a crowded waiting room of other sick people, try Amwell. Who wants to bring a sick kid to the doctors office?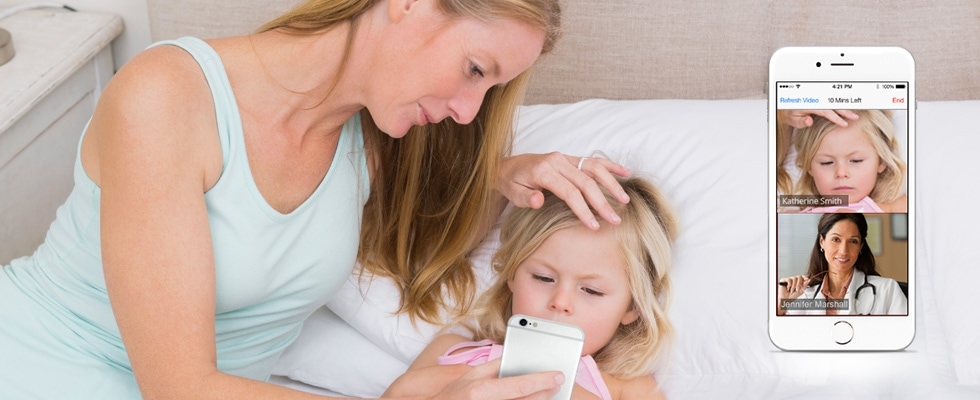 Because Amwell thought my readers might also like to try Amwell, they gave me a coupon code that can be used for a your  first promotional visit for $1.00 for any of my readers. Whether you have a cold or flu, want to talk nutrition or meal planning, or have another medical issue you would like to discuss with a doctor, Amwell is there for you, 24/7. Use code
BEWELL4
for your $1.00 visit.