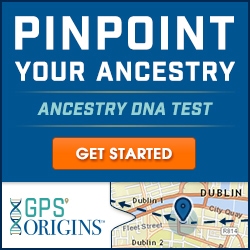 GPS Origins provided a kit for me to try their product. All thoughts are my own.

Have you given any thought to learning about your personal family history? I know I have. My story might be unusual, but maybe yours is, too.
I'll start with my mother's side of the family because I know so much. My mother met a distant cousin at a reunion, and he was writing a book about our ancestry.
He was elderly at the time, and as my mother had an interest in her genealogy, she partnered in completing the book, continuing the research along with her brother's help.
The book, Cheseldine and Gerard Families of Maryland, was published in 1999, right after my youngest daughter was born, so both of my children are in the book.
It begins in England in 1327, continues through 1640 when the first of my ancestors were born in America, and again continues through the Cheseldine/Gerard marriage and my immediate family history. My point is that I know quite a bit about my mother's side.
My father was married before he met my mother and had three children. Three half-siblings I have never met.
I met my father's mother when I was young, though I never learned her maiden name. My father's sir name was Renner.
Growing up, I was told my grandfather, on my father's side, was American Indian. From what I know now, it's pretty common to hear that in the US. I know many people who grew up thinking they were American Indian. I was, specifically, Mohawk Indian.
I did an Indian dance in second grade for show and tell. There was no internet back then, so only God knows how in the world I discovered that dance. I don't remember my father showing me, but it was a long time ago, so perhaps I've forgotten.
Because I know so many of you want to see me in a bathing suit, here ya' go. This is me with my father. I'm guessing I was about 3.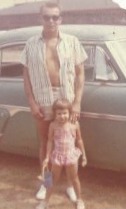 And the same pose with Mom.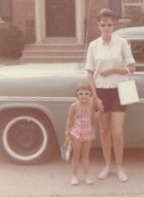 As I grew older, I had questions about my father's side of the family. His mother was pale with flaming red hair, and I assumed she was Irish. The only link I had to my father's side was an old photo of my grandfather.
His name was Victor Renner. That is about as German as you can get. When I asked my father, he said something about slavery. In all my history classes, I never learned a thing about the Germans taking American Indians as slaves.
It would not be until I was in my 30's and my father passed away that I would be in touch with my half-sister and learn that, 'No, we are not Mohawk Indian.
We are Puyallup Indian, from Washington state.' It was strange to go through thirty years of life and to find out you are not what you thought.
But, I always knew I was American Indian, and now it was confirmed.
That is until another of my half-siblings got in touch and told me she had done a DNA test. No Indian at all. At least, no American Indian. What? It was time to do some research on my own.
Pinpointing Your Personal Family History
I finally got my own DNA testing done through GPS Origins™. This was so much easier than I expected. I went online to their site and read through the information, which got me even more excited to learn about my ancestry. I set up an account and waited for the kit to arrive.
How it Works
My DNA Collection Kit was delivered pretty quickly.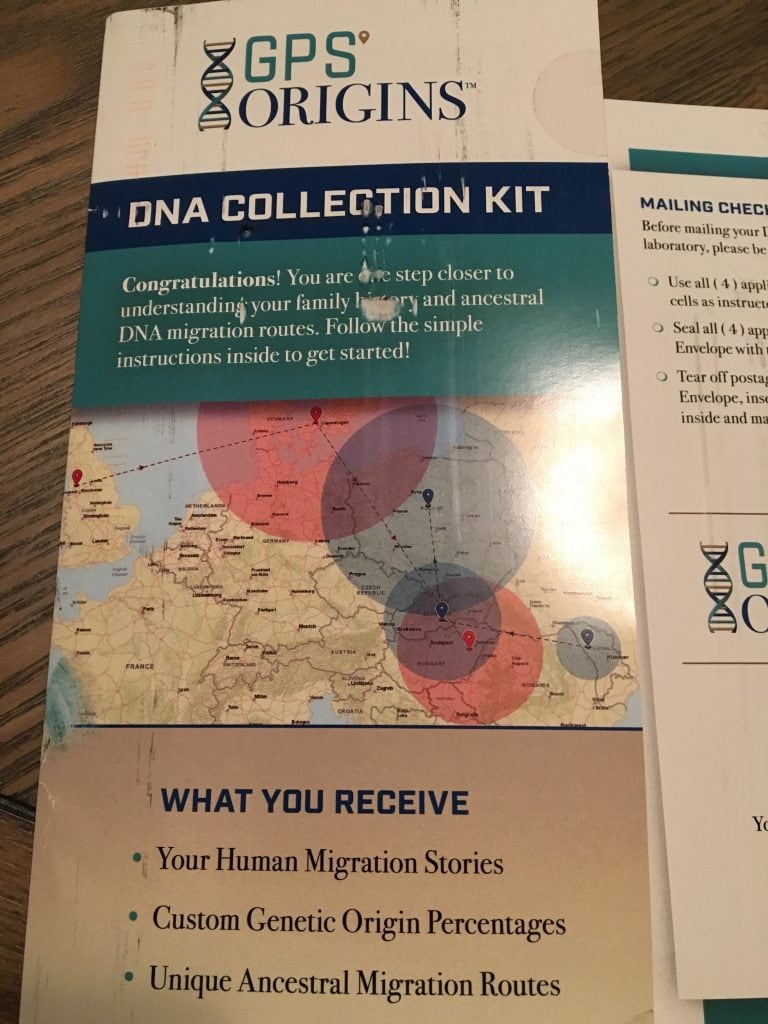 I simply used the four (4) buccal (cheek) swabs provided to swab the inside of my mouth.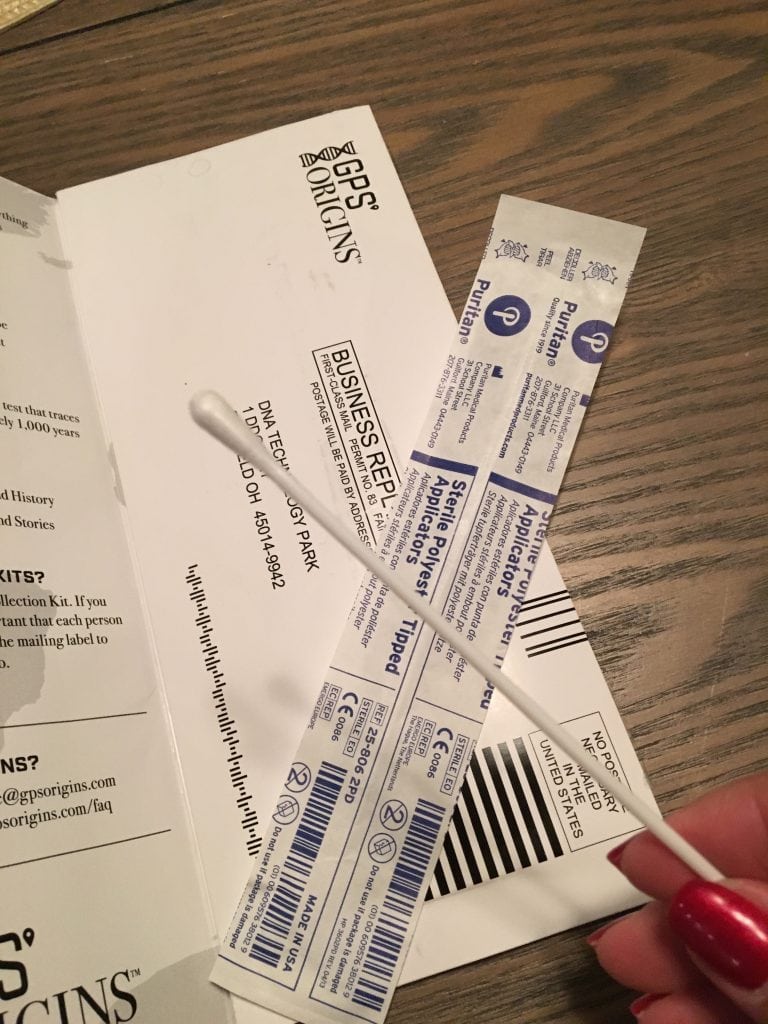 The instructions walk you through.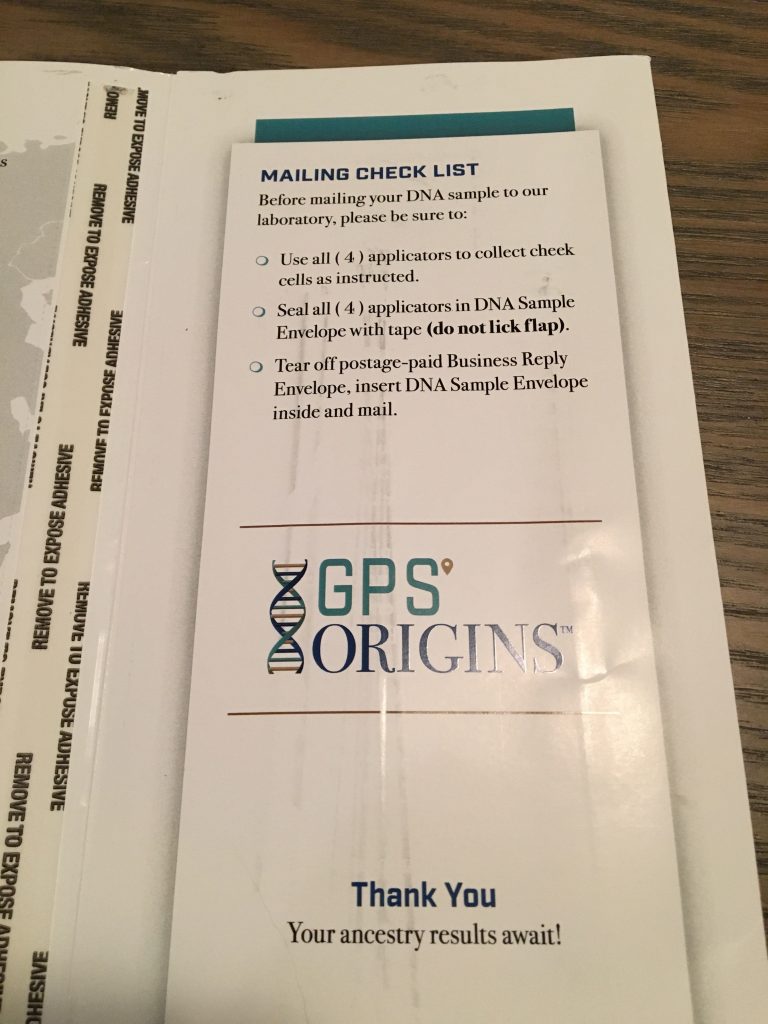 It literally took minutes to get the samples and place them in the provided DNA Sample envelope.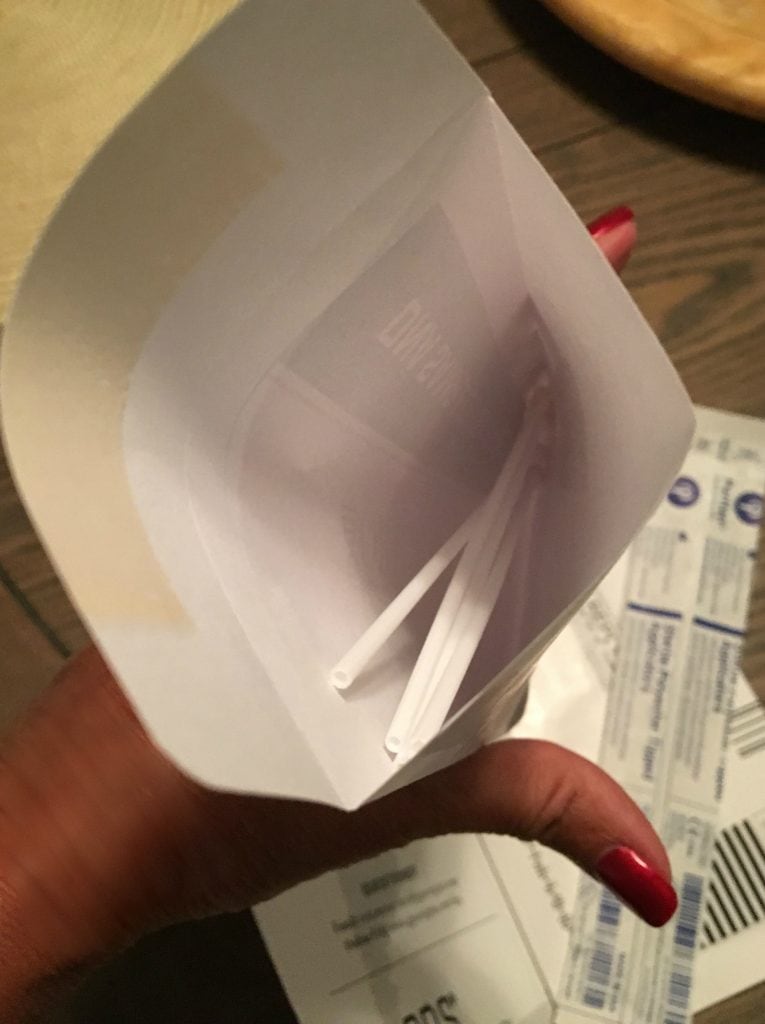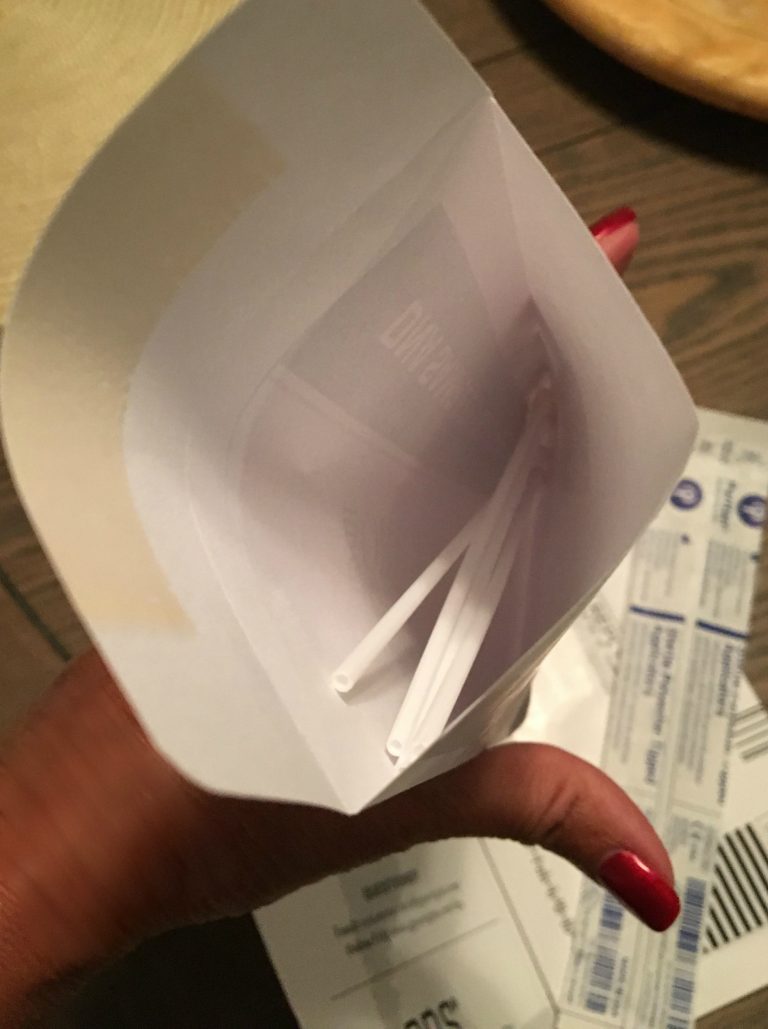 I sealed the bar-coded envelope and sent it off.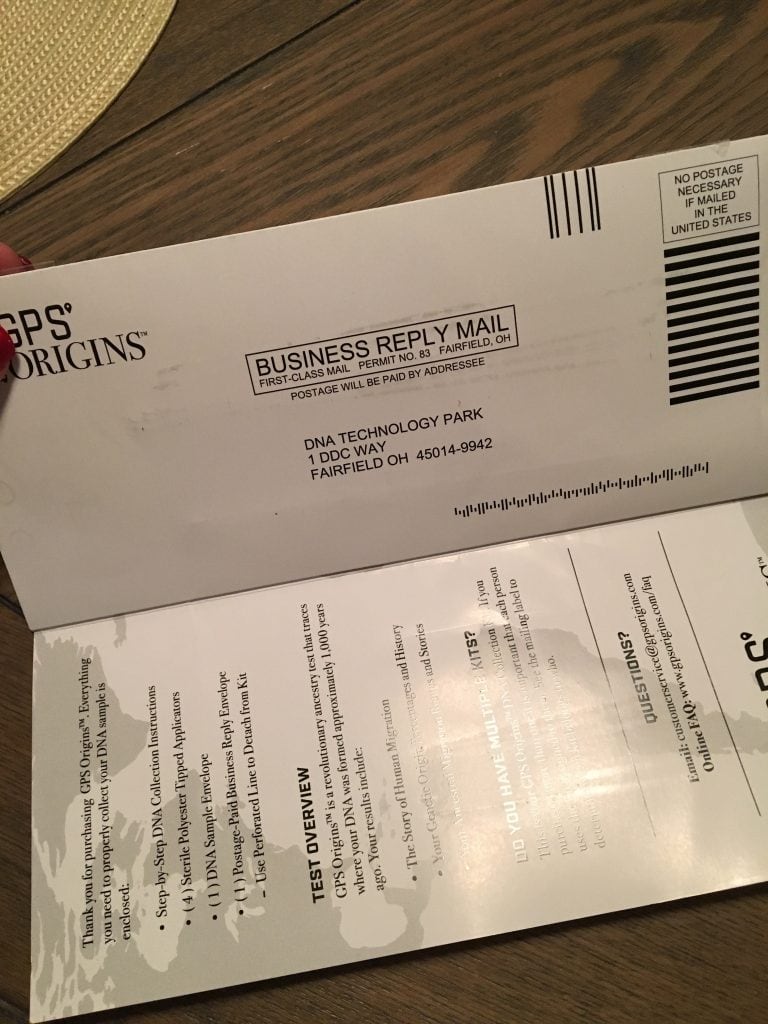 The waiting was the hardest. I was really excited to learn about my family origins!
Results
As you can see from the Migration Routes below, there is an A route and a B route. Because I know my mother's family was in England, I know the A route is my father's side.
From this information, I can see my mother's side originated in Romania prior to 224 AD, and my father's side originated in Greece prior to 696 AD. A little information is provided about what was going on in the world during those times and knowing what I now know, I can research it further.
And the German that I have always wondered about? There's the confirmation.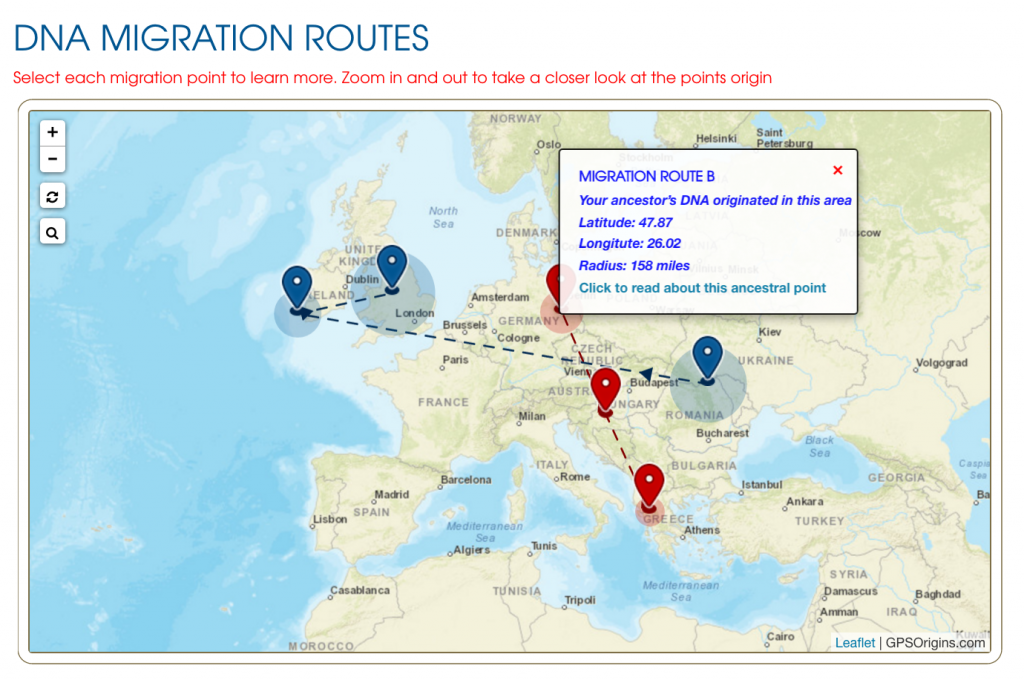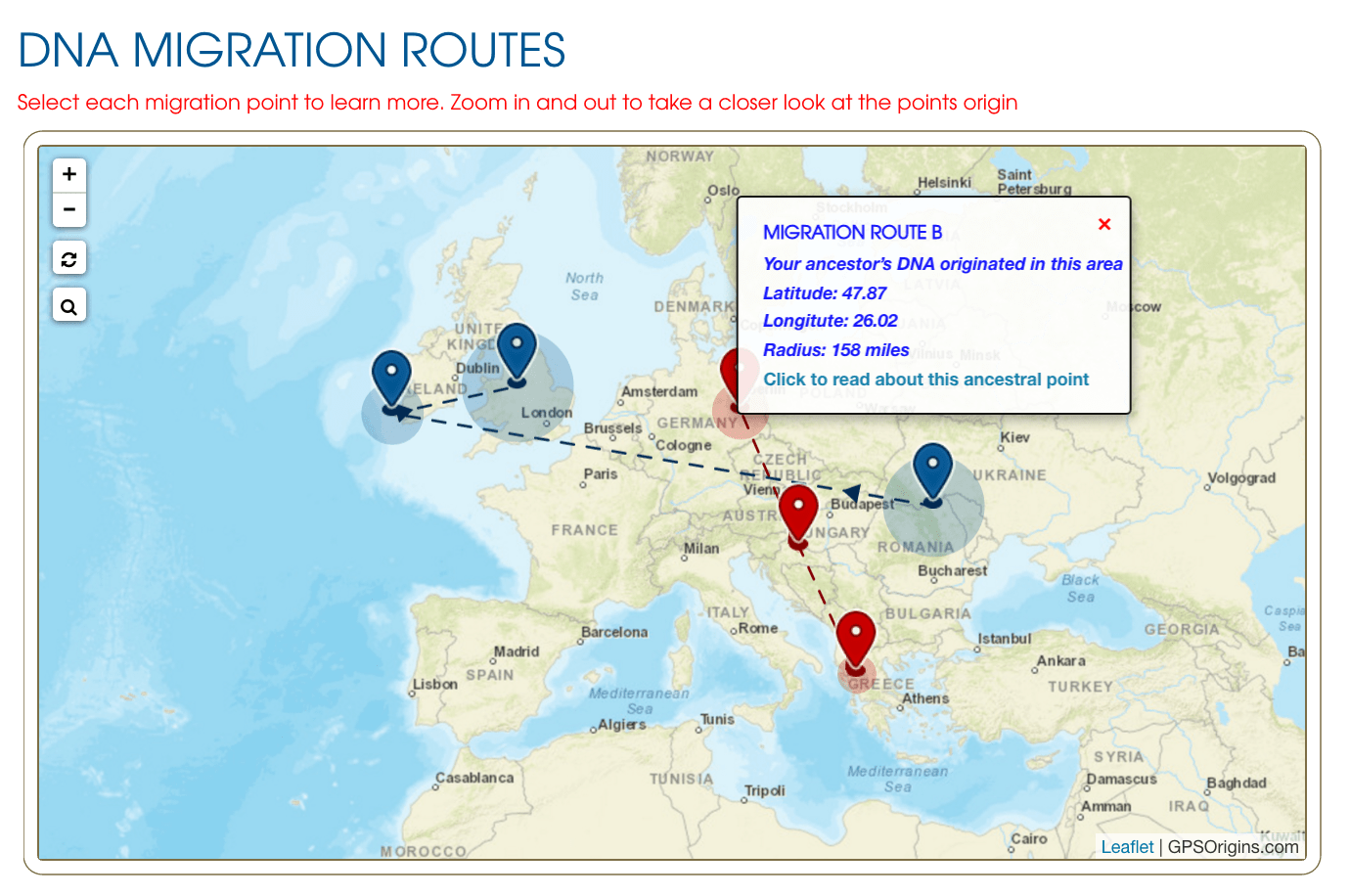 I can also see my top three gene pools, and click each on to see its unique map.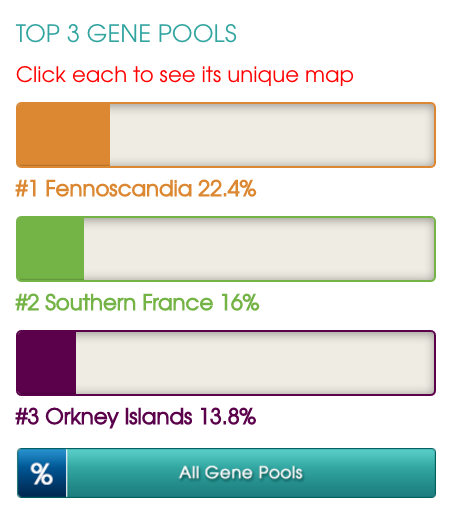 I can also click on All Gene Pools to see everything, with 12 results all the way down to 0.1% Southern Ethiopia. I had no idea, and I'm excited about giving the information to my mom and uncle and seeing what more we can learn.
If you're thinking about researching your family history, the GPS Origins DNA test is a great way to begin. Everything I learn from this point on will have to match up with this information, or I know I'm not on the right track.
That's really important because it's like a scavenger hunt and if you're off just a bit, it can take you on a long rabbit trail that leads to the wrong answers.
What Makes GPS Origins Different?
If you're wondering what makes the GPS Origins DNA test different:
Other ancestry DNA tests provide a limited ethnic composition at a regional or country level. For example, they might indicate 33% East Asian, 40% sub-Saharan African and 27% European.
GPS Origins™ goes beyond these broad ethnic classifications to identify your ancestral origins to a precise geographic location using an unprecedented number of gene pools and reference populations.
The GPS Origins™ test is an Autosomal DNA test, also known as a SNP (pronounced 'snip') test. It extracts markers from your Y-Chromosome DNA, X-Chromosome DNA and Mitochondrial DNA.
Ready to find out more about where you're really from? Visit GPS Origins and order your kit. It comes with everything you need to get started and you'll have your results in about four weeks.
Why not take the steps in this new year to see where your family origins began? I'd love to hear about your experience. Share in the comments!