There was a time when a Disney vacation meant heading to California. In October of 1971, Disney lovers had another option with Disney World.
At that time, the only park was Magic Kingdom, followed by Epcot, then Hollywood Studios, and finally Animal Kingdom. Today, there are also Disney parks in Tokyo, Hong Kong, and Paris.
With so many fans to satisfy, Disney has since expanded into other vacation options. Guests can explore Aulani in Hawaii, hop on a Disney Cruise, or join unique cultural activities with Adventures by Disney. And if that's not enough, Disney is giving guests even more reasons to love vacationing Disney style.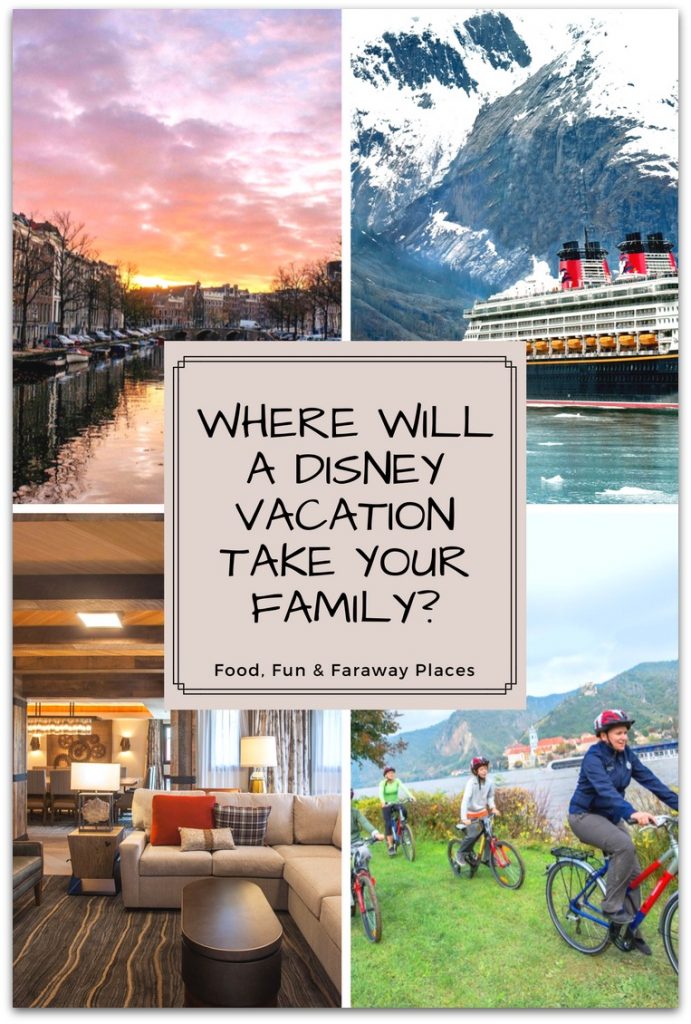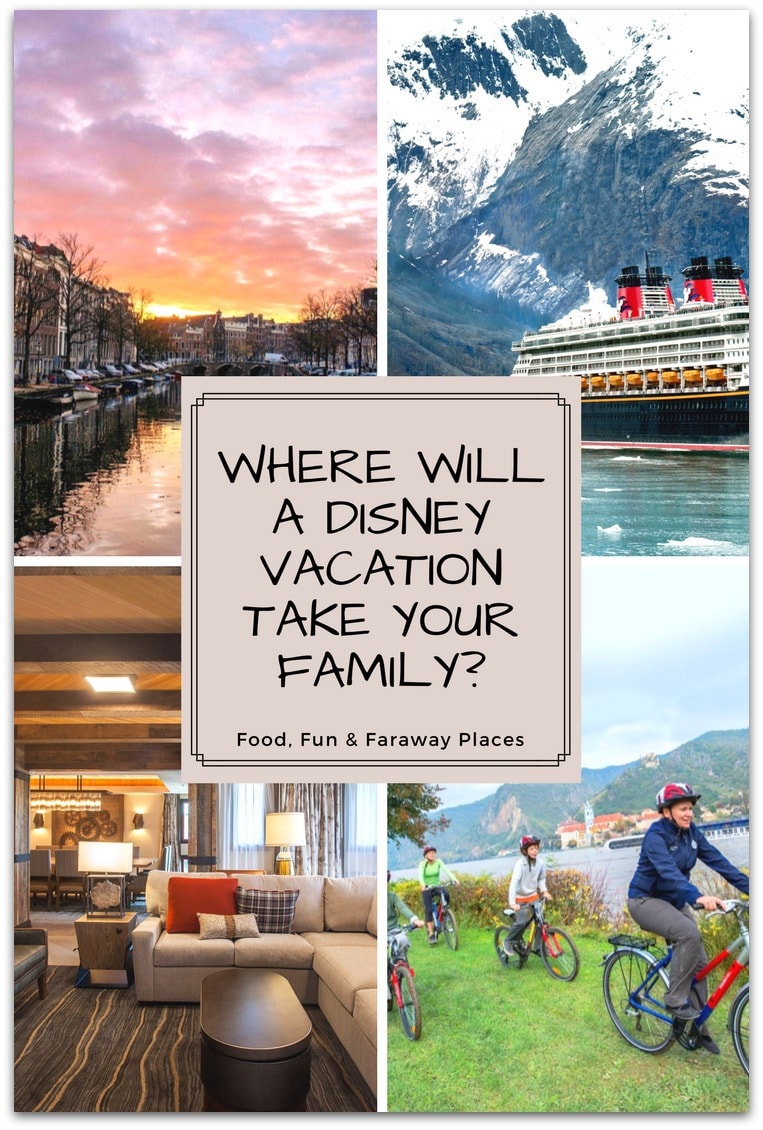 Worldwide Disney Vacations
Aulani
What would you do on your vacation at Aulani? That's the big question of the day, because each day of their stay, Aulani Resort guests plan their individual experiences.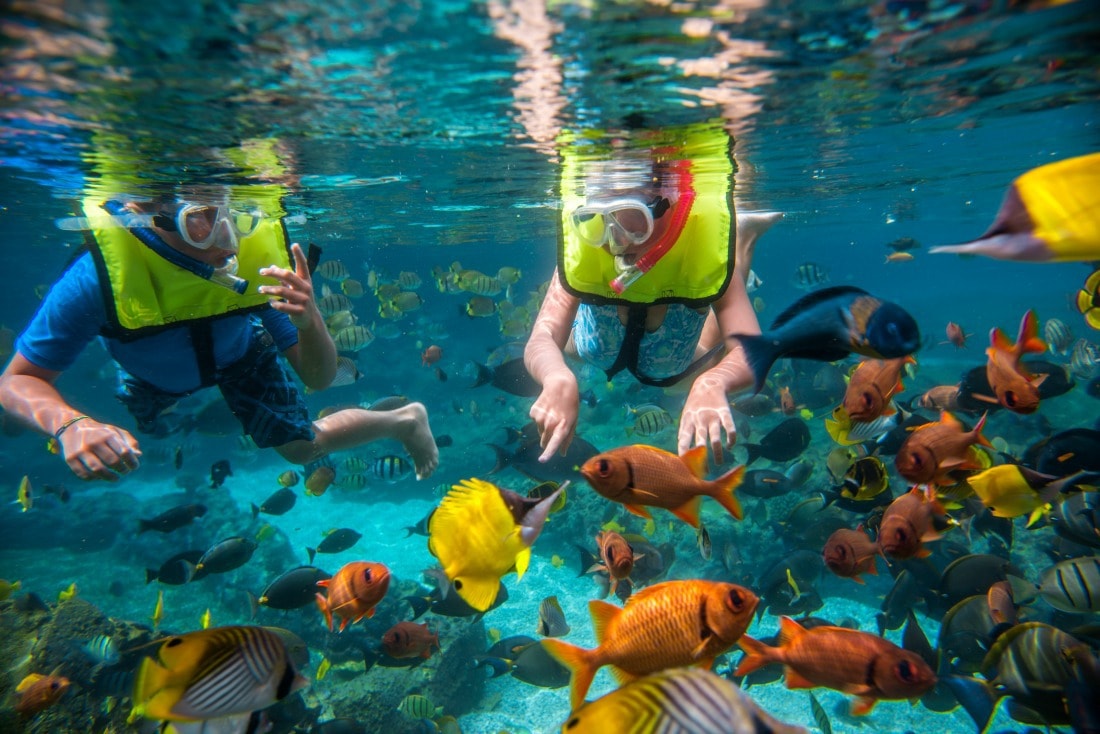 Hang out at the pool or the water play areas of the Waikolohe Valley with the kids. Book a catamaran excursion, ride horseback, kayak through protected islets, and more. While the sun sets, learn a Hawaiian sunset chant. Once night falls, watch a movie under the stars. And make time for renewing your relationship.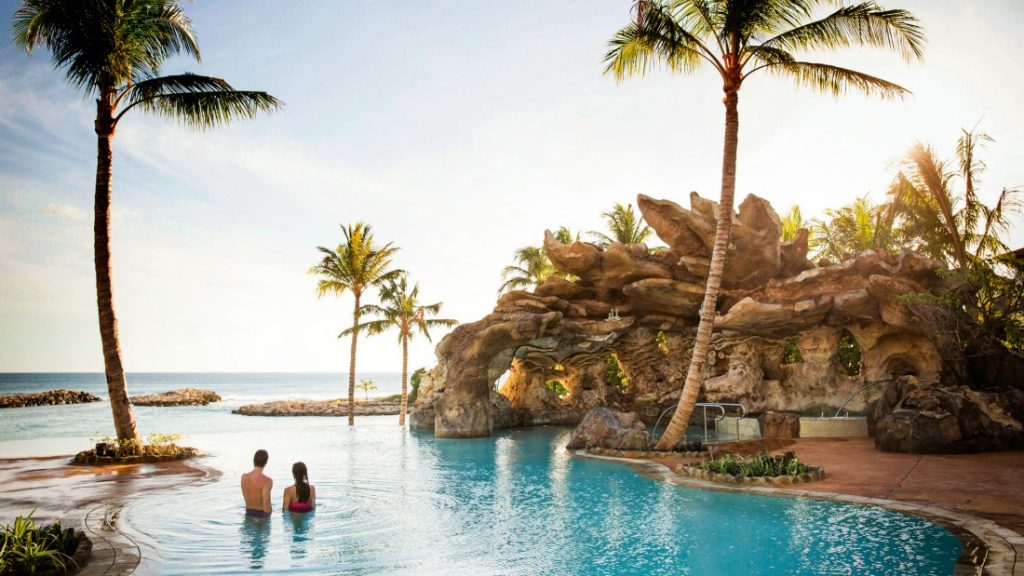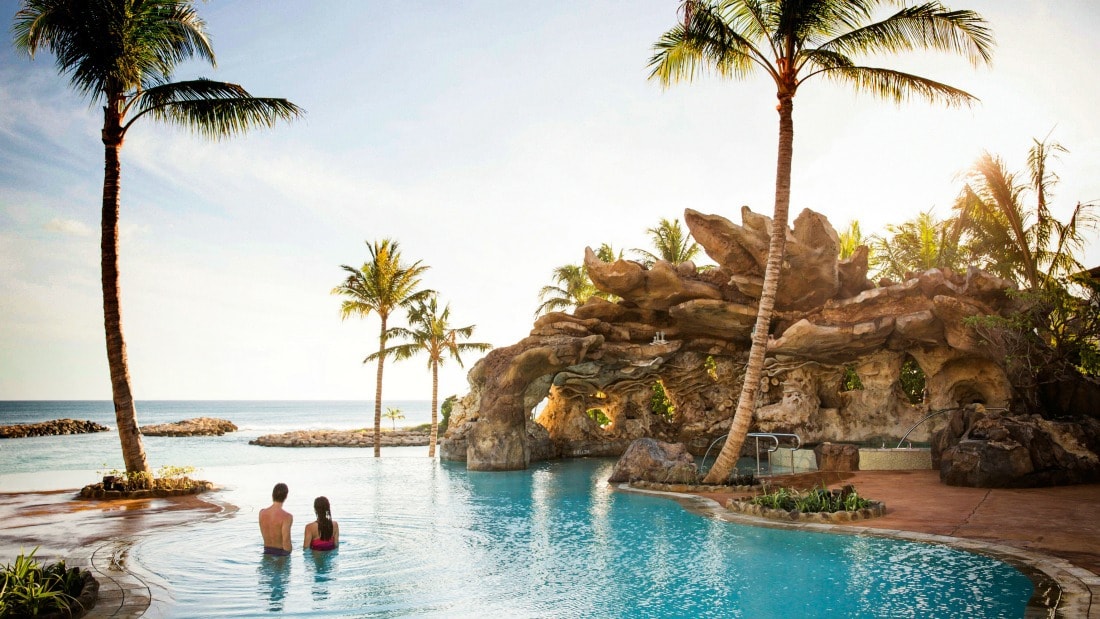 Though the culinary experience at Aulani is incredible, Disney knows families have unique needs, not just at different times of the day, but at different stages, too. Though the older kids may want to go all day, the littlest family members may need some downtime and a nap.
Disney hotel rooms and Vacation Club villas are designed to cater to the needs of a family vacation, so you'll have refrigerators, flat-panel televisions and wireless internet access.
And once the kids are raring to go again, the timing is perfect to introduce them to Aunty's Beach House, a signature Disney kid's club.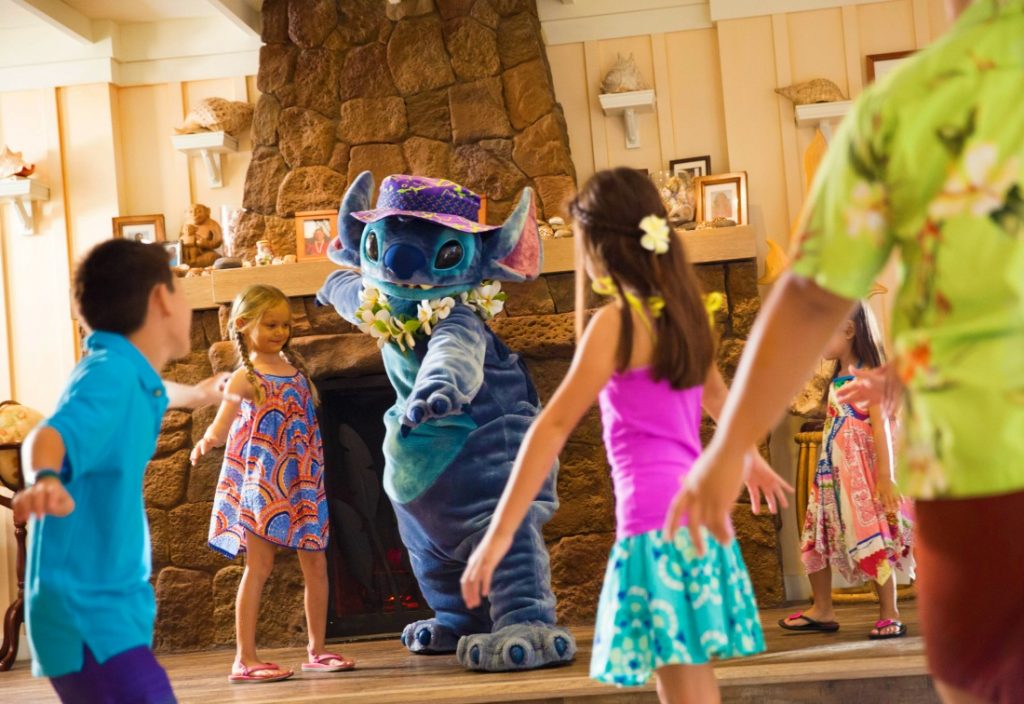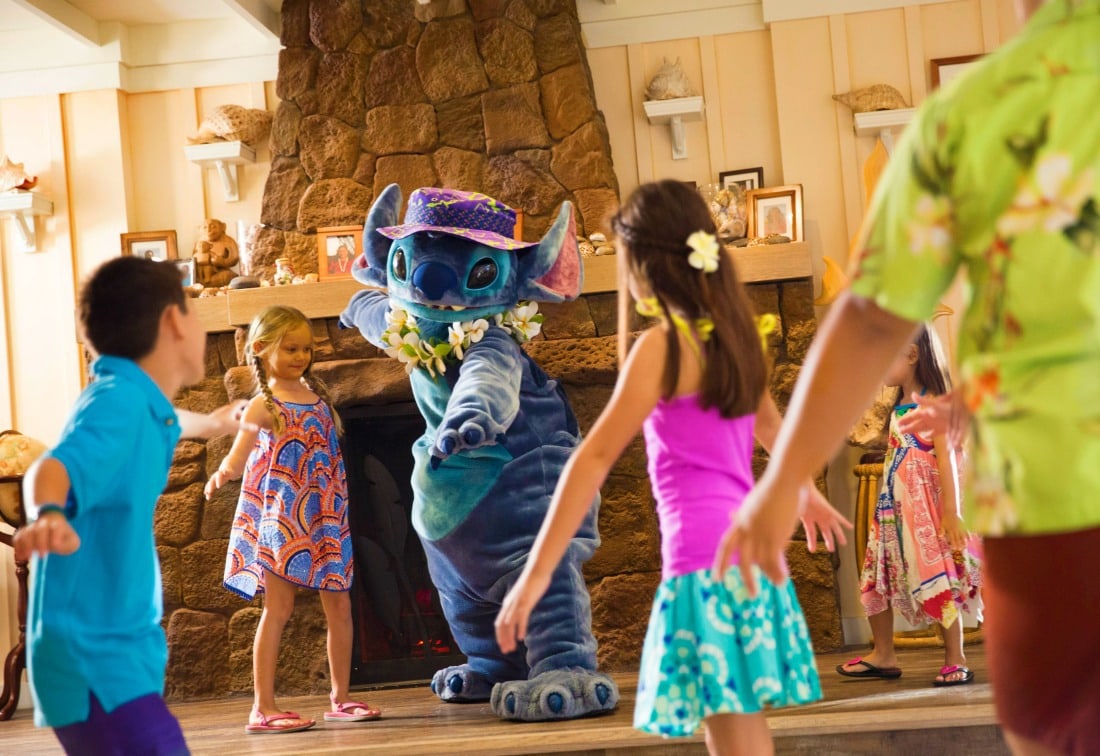 While they create Hawaiian arts and crafts, play games with favorite Disney characters and enjoy a laid-back movie afternoon, adult family members can visit the spa, Laniwai, with a 5,000-square-foot outdoor hydrotherapy garden, the only one of its kind on Oah'u.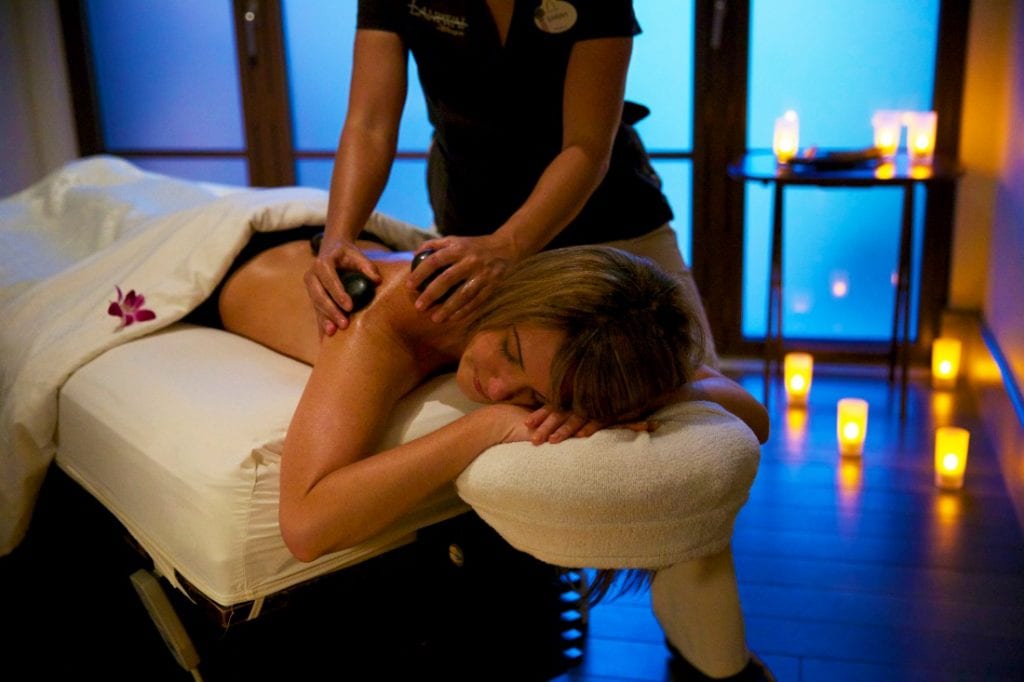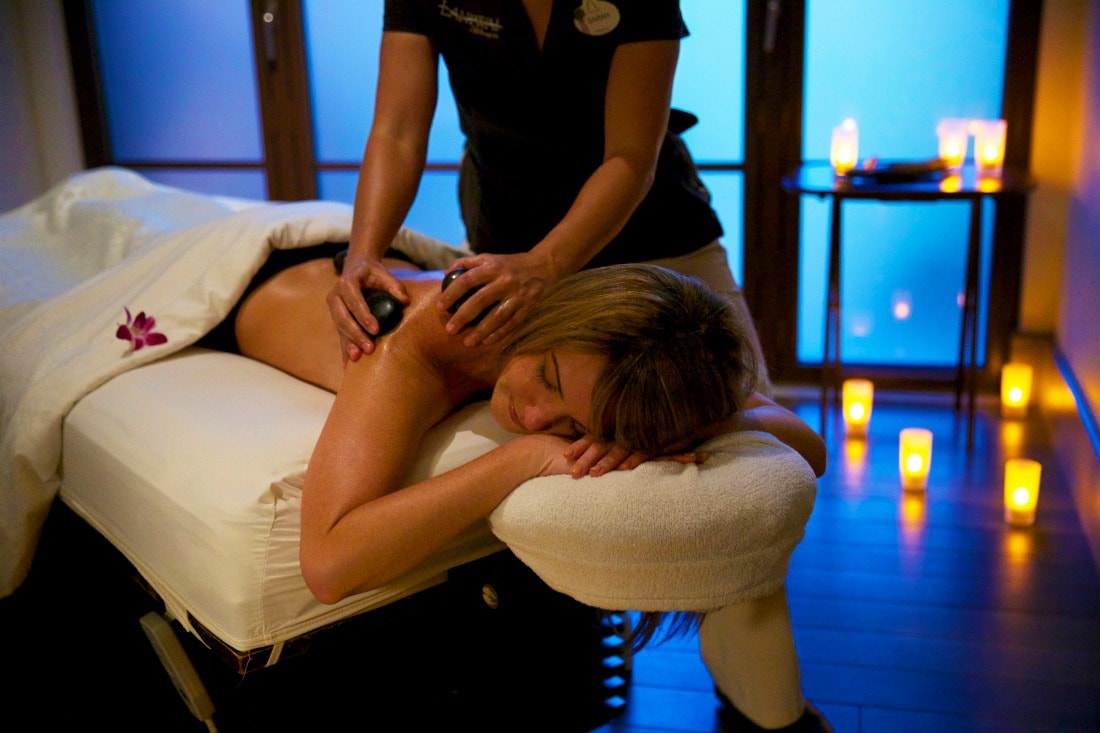 Teens even have their own spa, Painted Sky, where they can chill out and make new friends.
After a day spent enjoying Aulani with the family, a romantic dinner just steps away at the beachside 'AMA'AMA restaurant or the 'Ōlelo Room lounge. Experience local flavors with fresh fish and locally grown cuisine.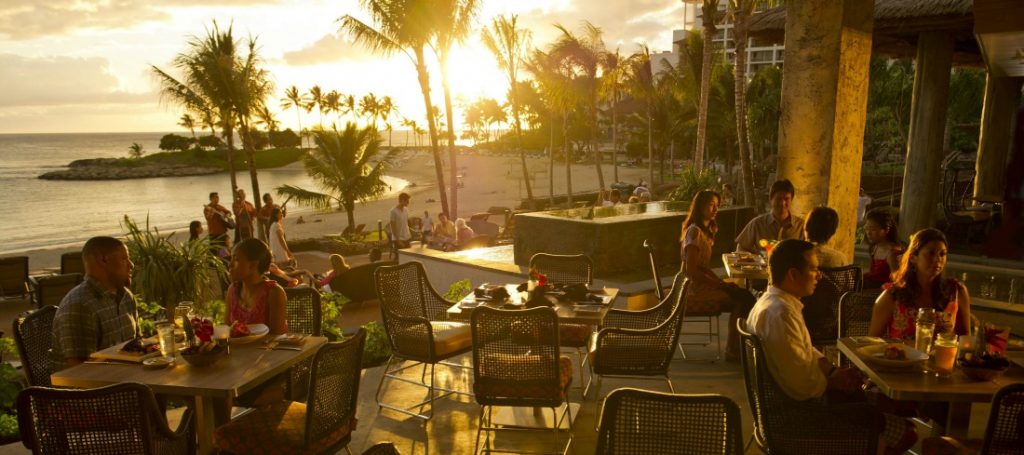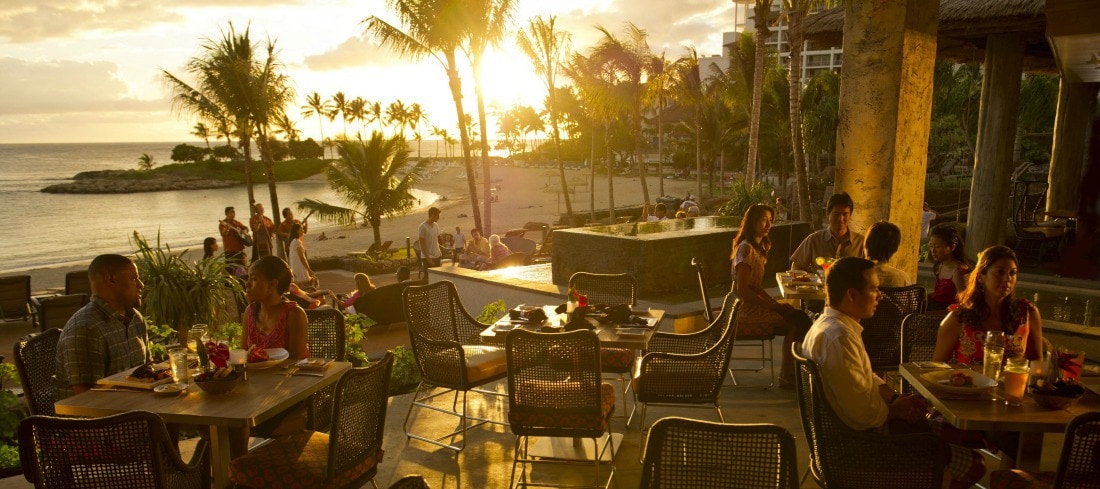 I was able to try some of the fare available at Aulani at a media preview, like the Roasted Kamuela Tomato Soup and the Tuna Poke, which is already one of my very favorite foods. The Disney chefs have really captured the essence of this Hawaiian paradise.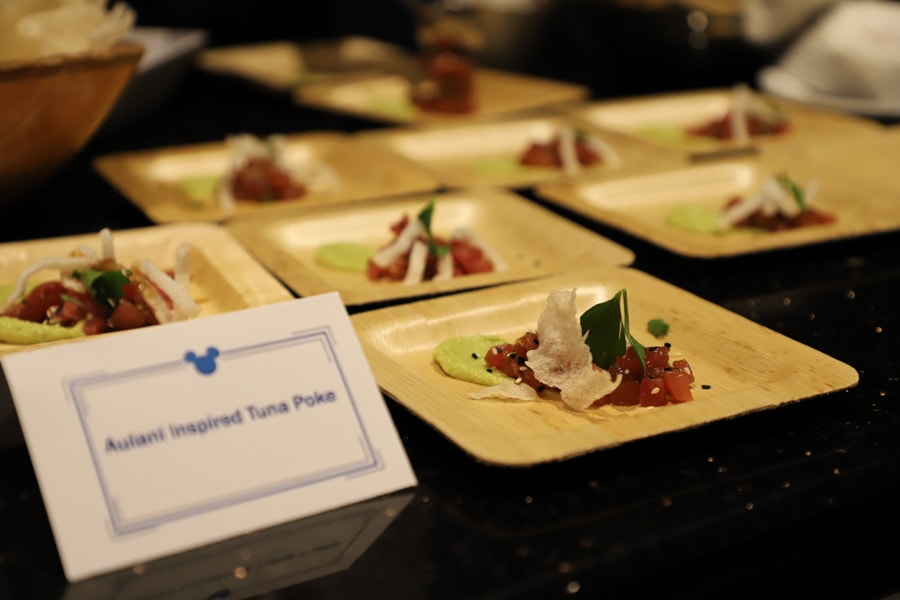 Aulani was voted the No. 1 family beach resort in the Travel + Leisure World's Best Awards in 2016. Learn more on the Disney Aulani website.
Expanded Adventures by Disney Cruise Vacation Options
I think the announcement I was most excited about when I attended the preview of the new Disney Vacation options was the expanded cruise options, including a record-breaking 21 river cruise departures on three European rivers – the Danube, Rhine and, new for 2018, the Seine River in France.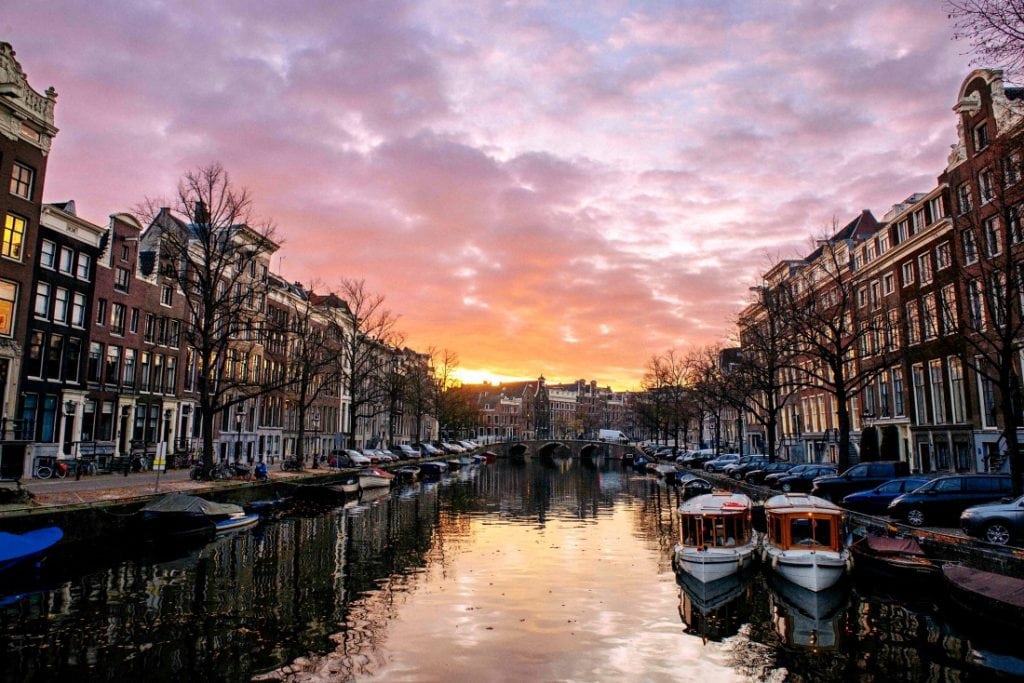 I have cruised on the Rhine and the Danube, but cruising the Seine would be a dream vacation for me. France and river cruising are the perfect pairing!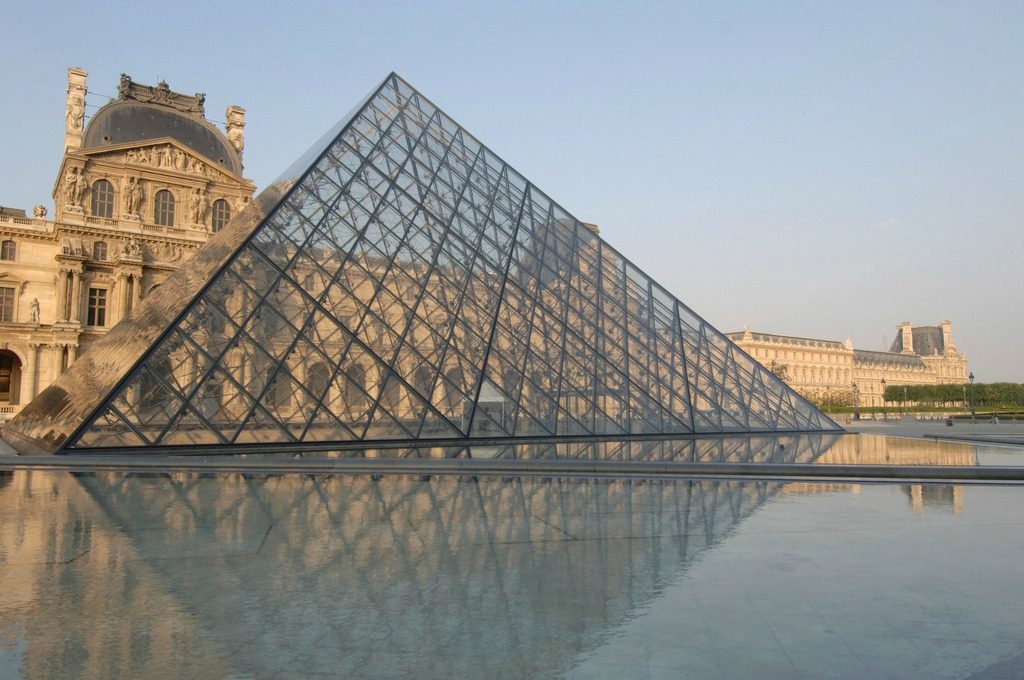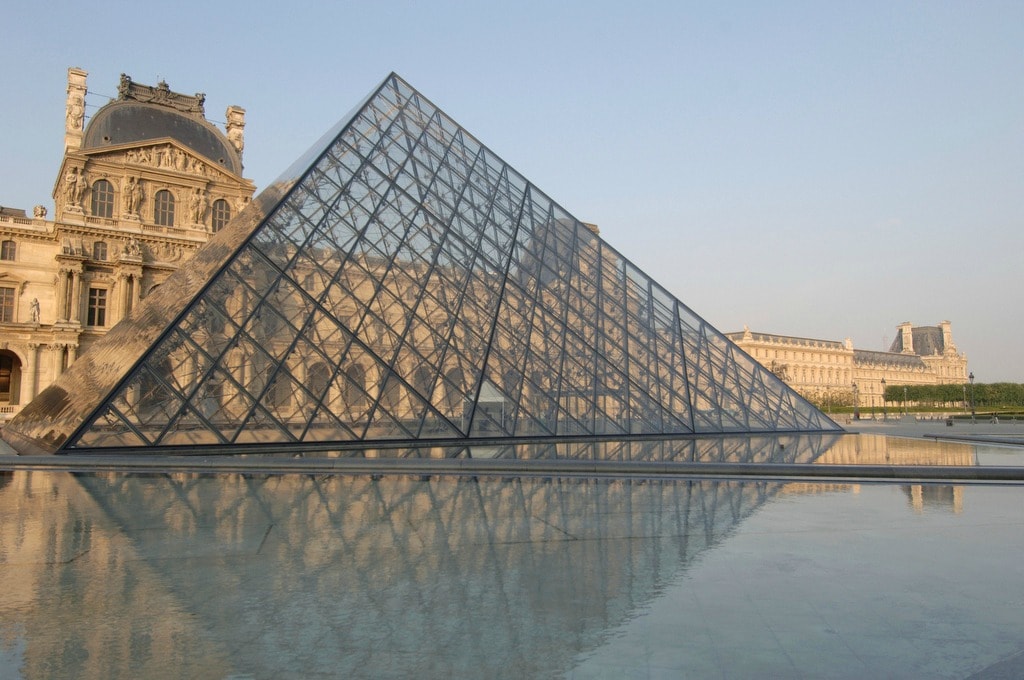 Want to see France in a way you never thought possible? This new 10-day, 9-night Seine river cruise vacation combines of days to explore Paris on land with eight days of cruising to lovely French destinations such as Conflans, Vernon, and more.
Now that Disney Cruise Lines has partnered with the premier luxury river cruise line, AmaWaterways, families can experience the heart of Europe in a way that's immersive,  easy, and active!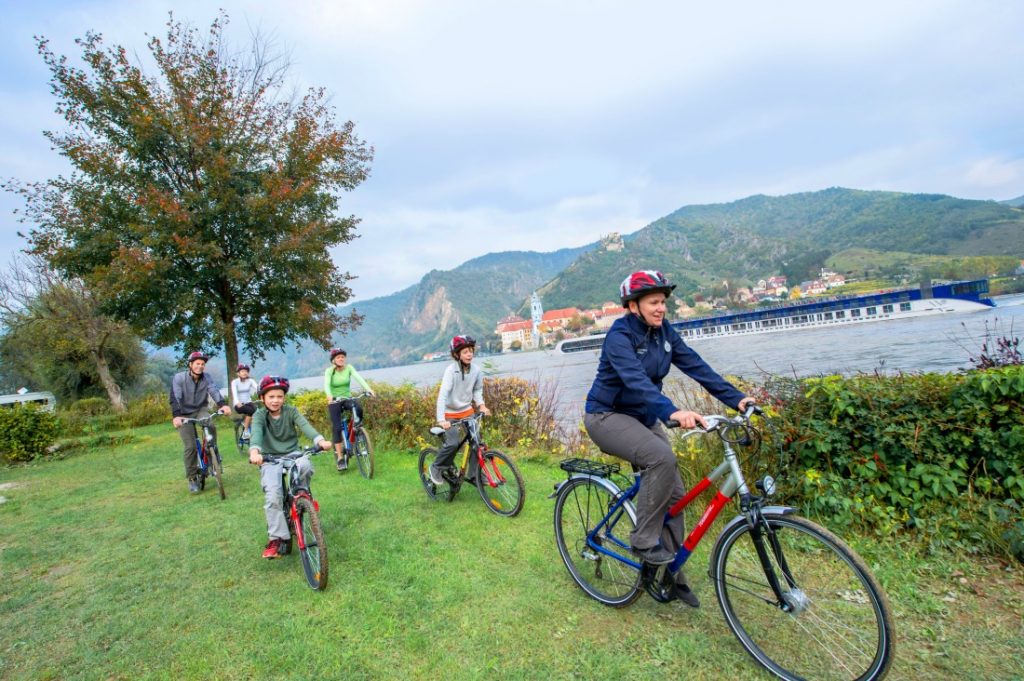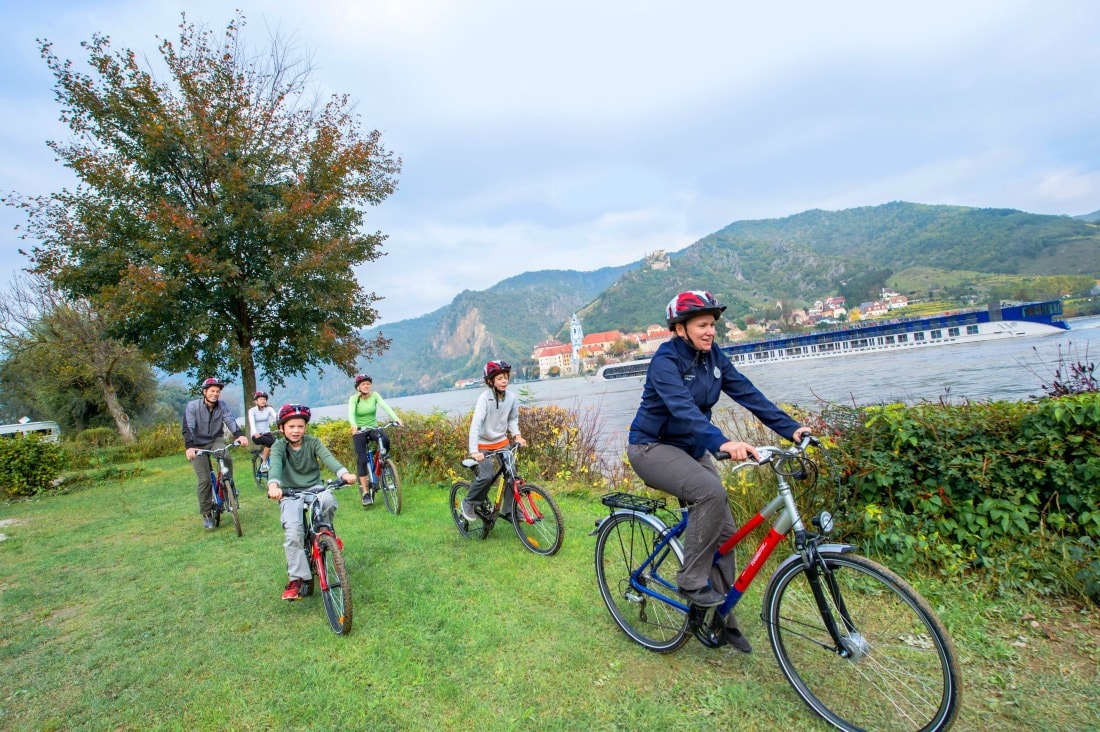 And the food is out of this world! I tried the Goulash inspired by Adventures by Disney at the preview.
Highlights of this new Seine River vacation include:
Interactive culinary experiences, including a gourmet food tasting tour, regional wine and cheese sampling and hands-on macaron making demonstration. We were invited to taste the macarons while learning about the culinary experience, and they were heavenly.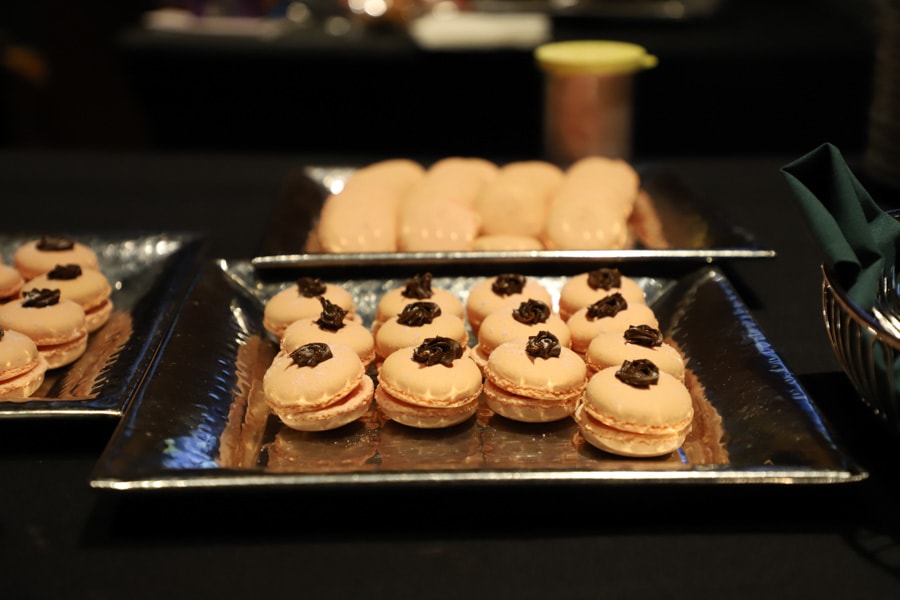 Guided tours of Paris icons, including Notre Dame, the Eiffel Tower, and the Louvre.
Active excursion options for the whole family, including biking, canoeing, horseback riding, a ropes course and hiking on the stunning cliffs of Etretat.
Immersive local experiences, including a visit to Monet's House and Gardens in Giverny, a hands-on painting workshop, an apple orchard visit with Calvados tastings and more.
Enriching visit to the Normandy American Cemetery.
Engaging castle tours and rich historical storytelling at Chateau de Bizy, Chateau Malmaison and Chateau Gaillard.
And talk about an incredible way to end your vacation; guests can extend for as long as they'd like to experience Disneyland Paris before heading home!
The all-new Seine river cruise will include two Summer 2019 departures, with an itinerary offering enchanting activities for families.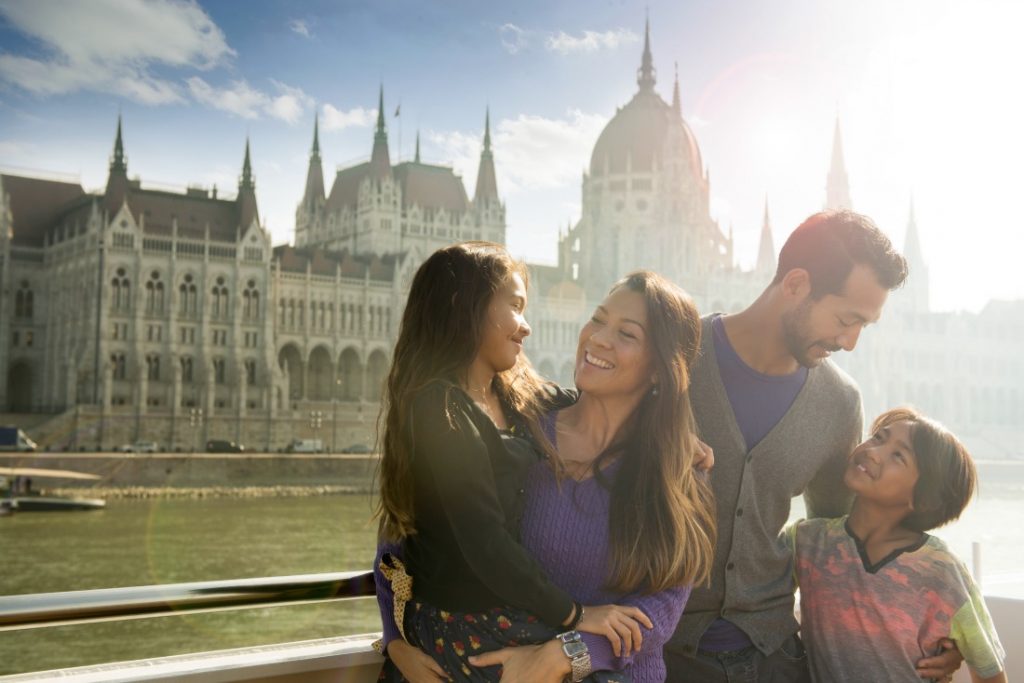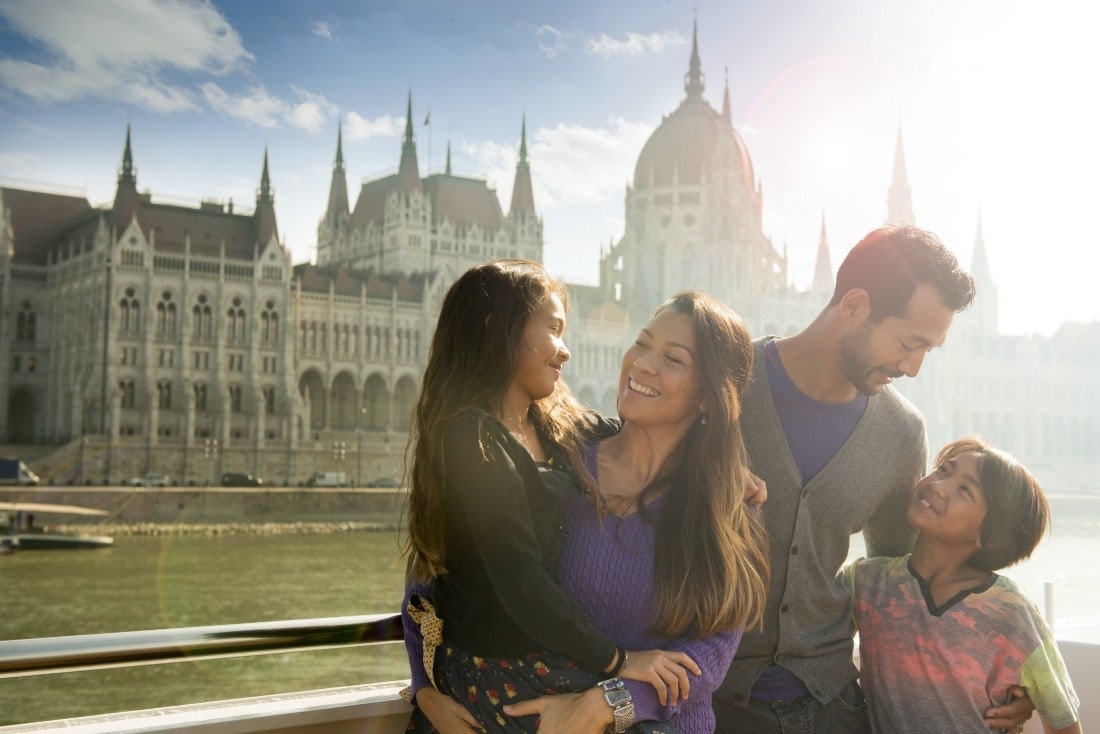 Whether you have kids at home and want to get away for some couple time or you are an empty nester like me, there will be two Fall 2019 epicurean sailings, exclusively for adults, offering specially curated food and wine-themed experiences on as well as off the ship.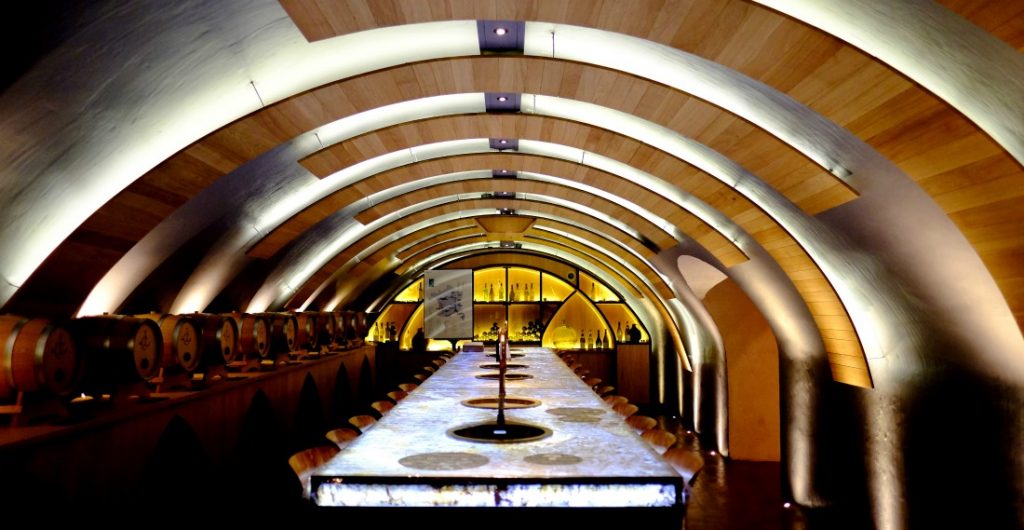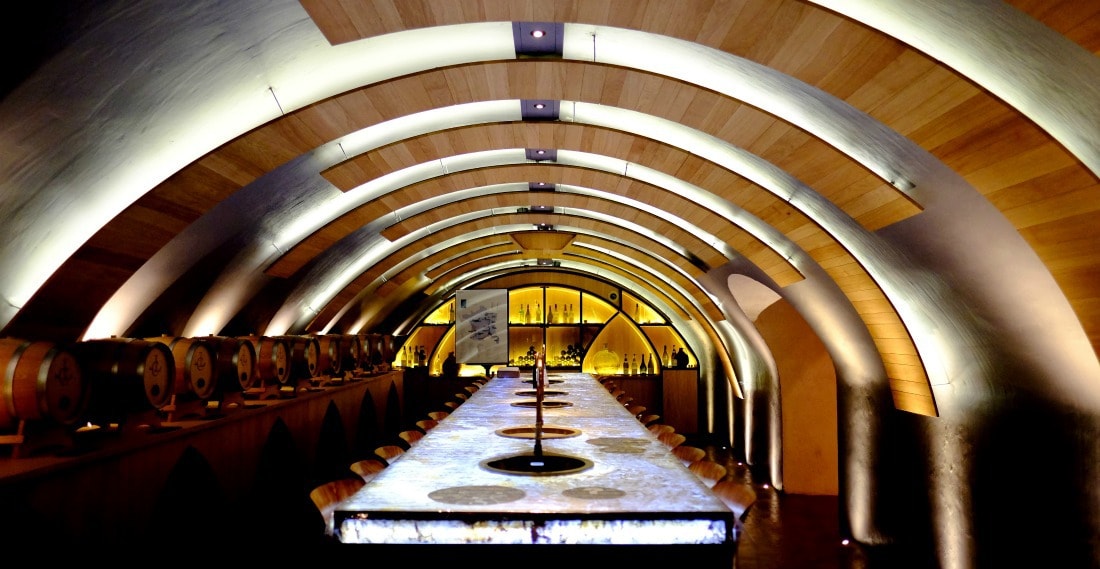 Disney guests have loved the Rhine and Danube sailings. Adventures by Disney will also offer a mix of family and adult-only departures of their popular Danube and Rhine river cruises in 2019. Wait, 2019? Yes, you really should be thinking about 2019 when booking, though you may get lucky and be able to find availability this year.
New Disney Cruise Lines Sailings
Disney Cruise Line will sail on new itineraries and to new ports beginning this fall, including first-time visits to Bermuda and Quebec City, Canada, and guests will have multiple days to experience these amazing destinations.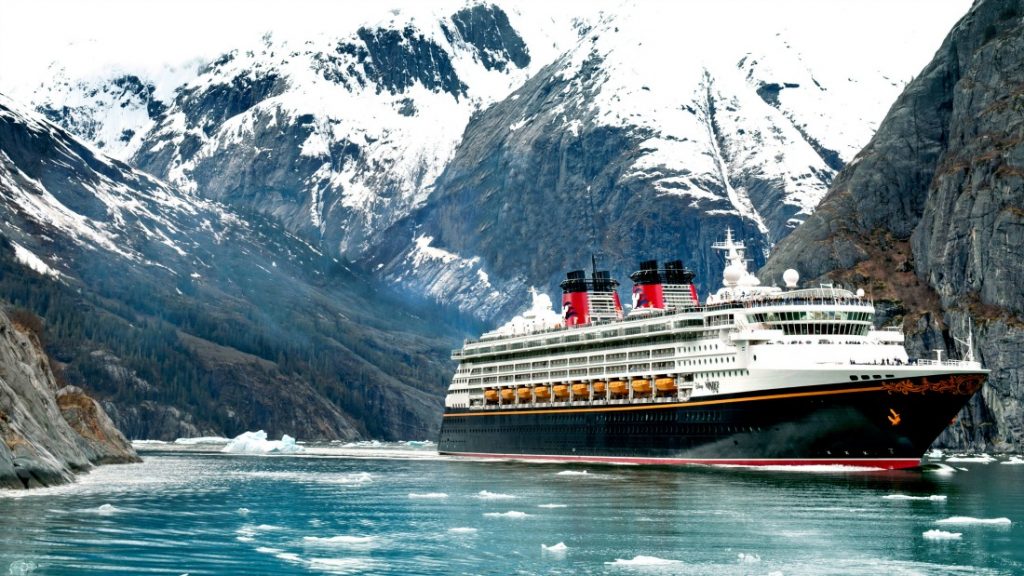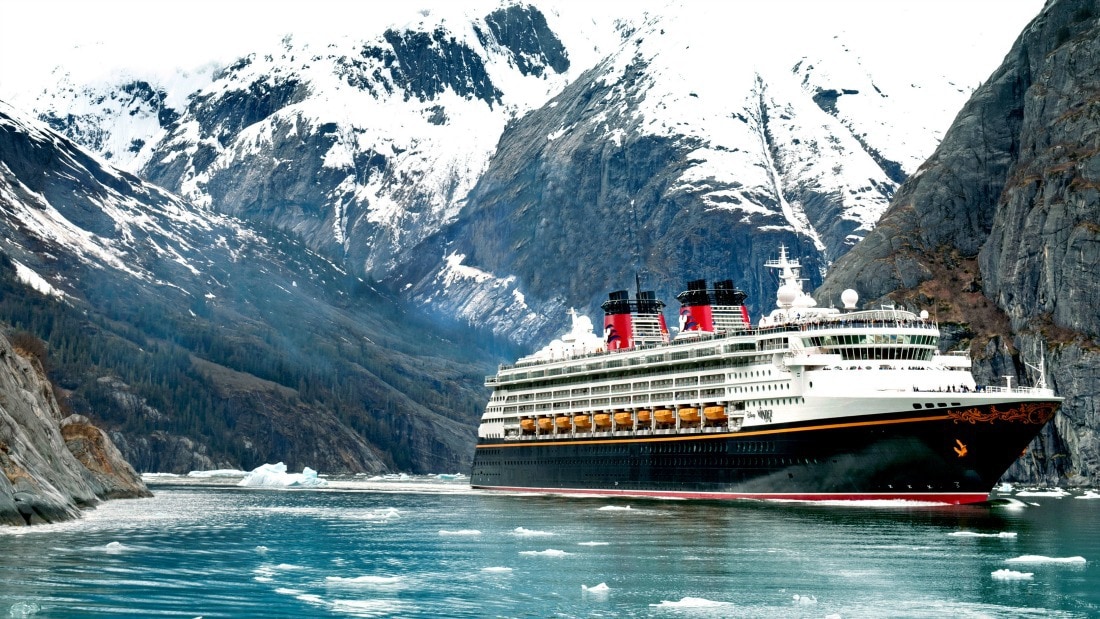 Also look for three special sailings from New York which will take guests to Walt Disney World and Disney's private island in the Bahamas, Castaway Cay. And before the end of the 2018 season, sailings from California, Texas, and Florida will also be offered.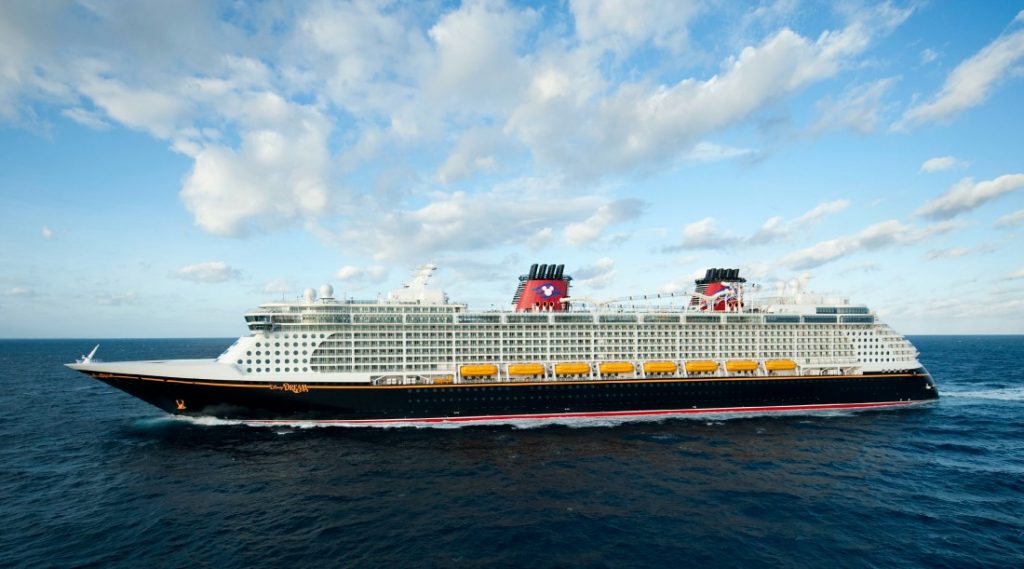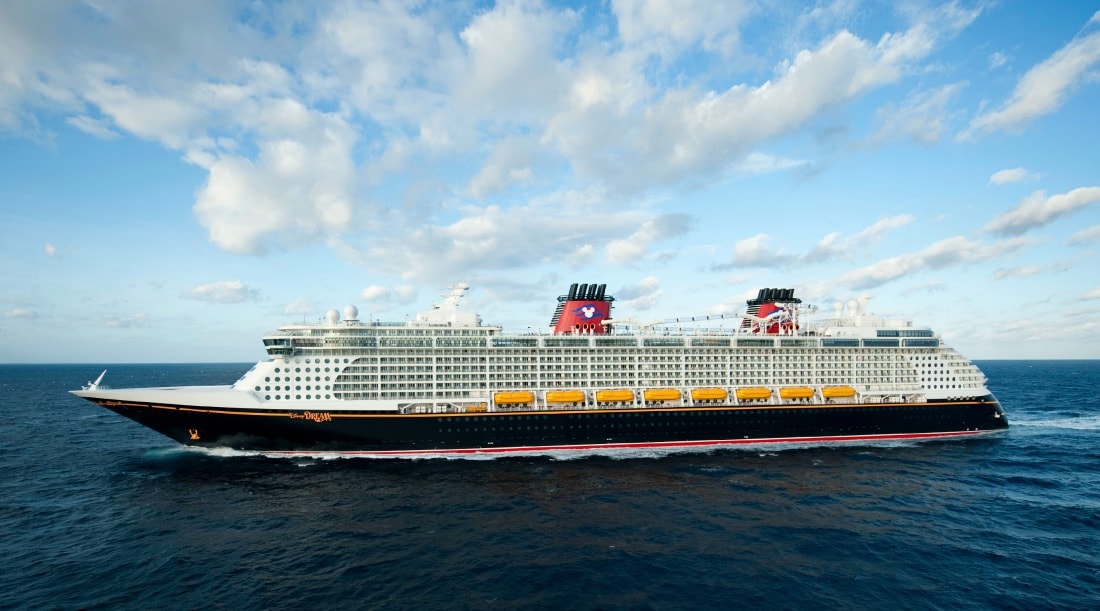 I had the chance to sail on the Disney Fantasy a few years ago. We decided to do something special for our daughter's 18th birthday, and it was an experience we will never forget!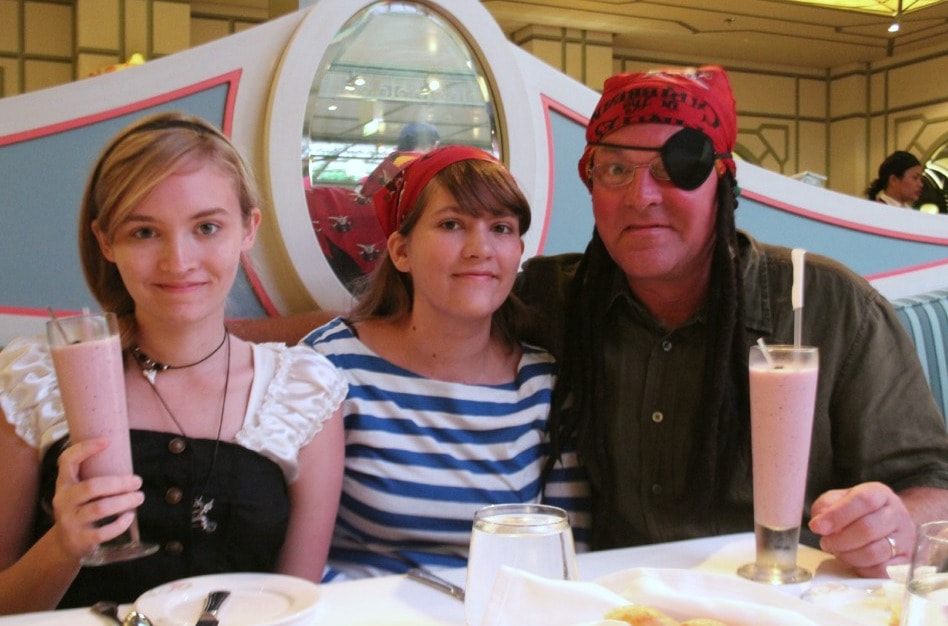 We are definitely a foodie family, and no one does food quite like Disney!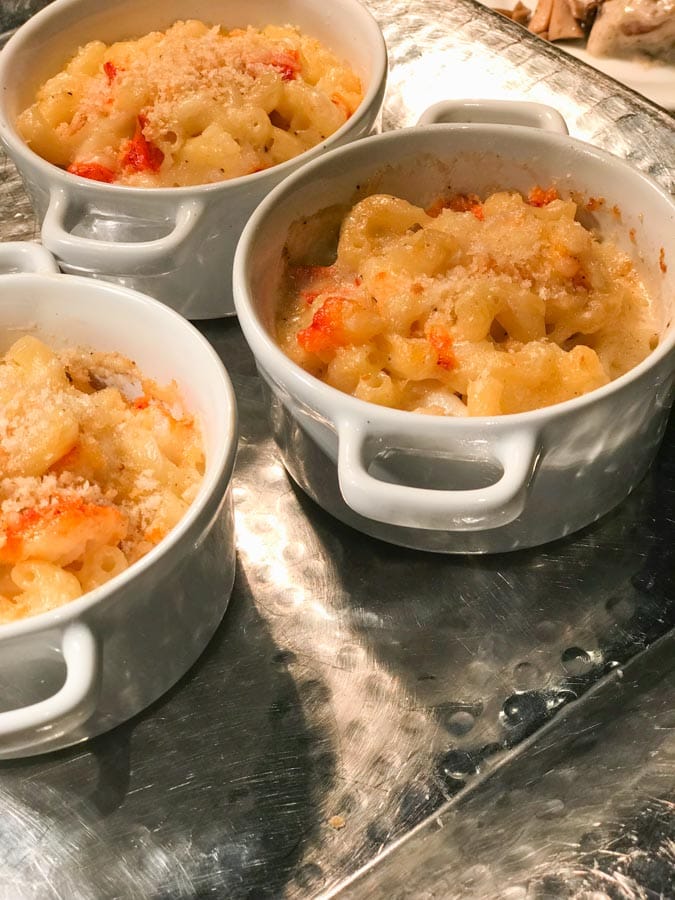 I've been about to also tour the inside of the Disney Magic and it's pretty spectacular! And don't forget about Star Wars Day at Sea!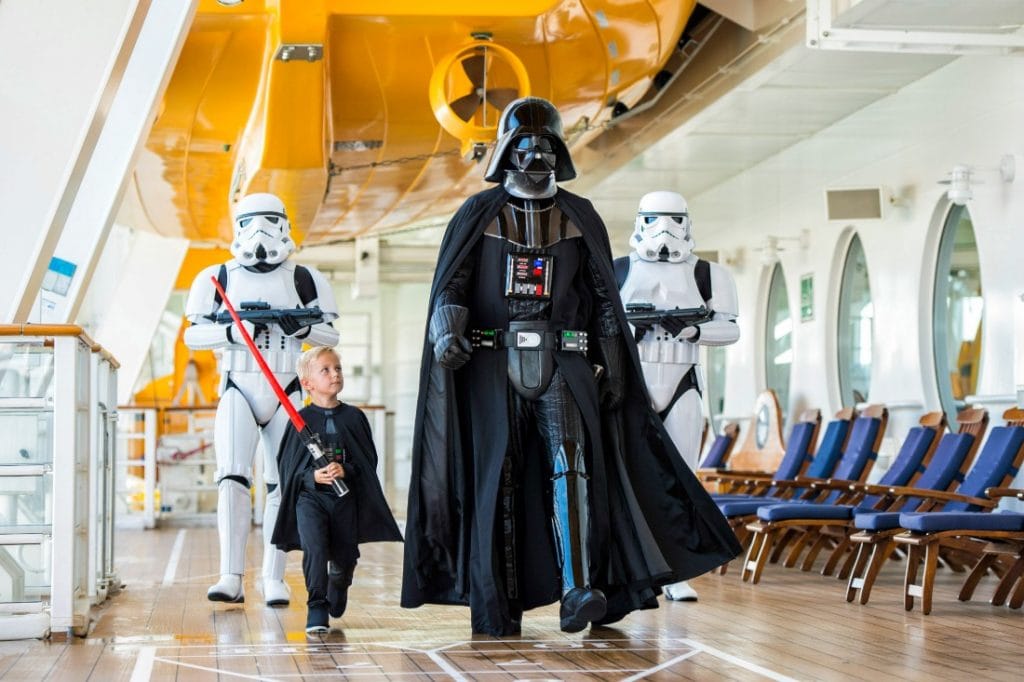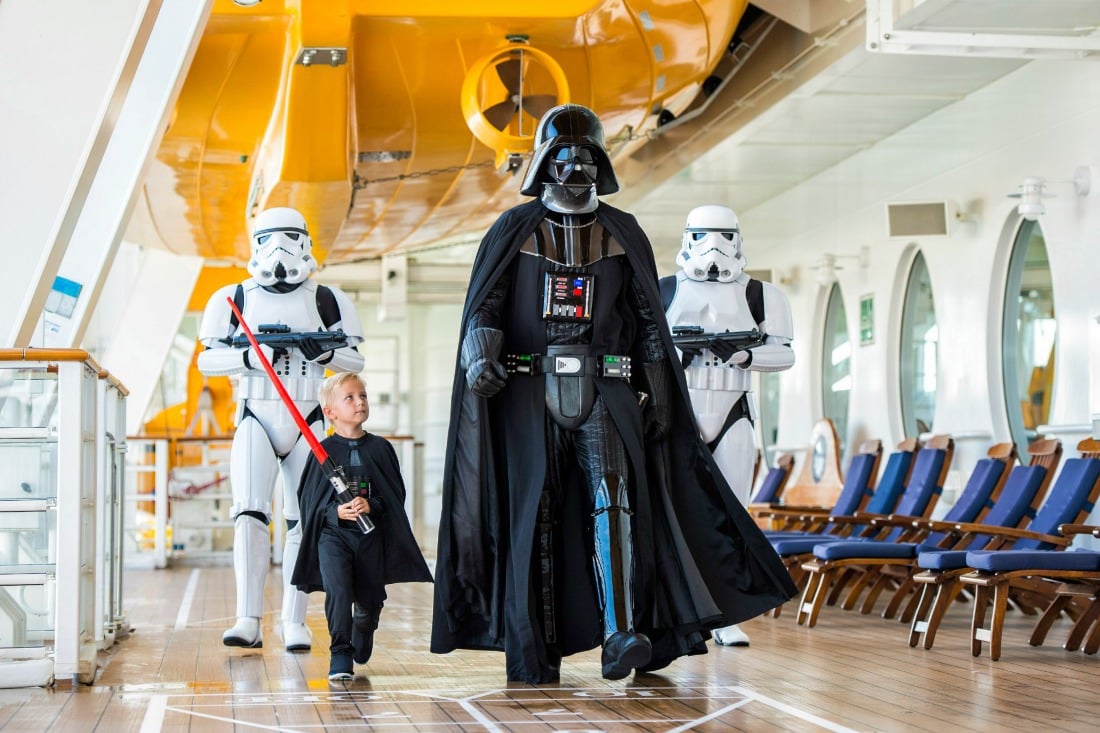 To learn more about river or ocean cruising with Disney, visit the Disney Cruise website.
New Disney Vacation Club Opportunities
For families who want to lock in an annual Disney vacation experience, the Disney Vacation Club is for you, and now Disney Vacation Club has added another property in Orlando!
The vacation destination options are growing, adding a fourteenth property, Copper Creek Villas & Cabins at Disney's Wilderness Lodge.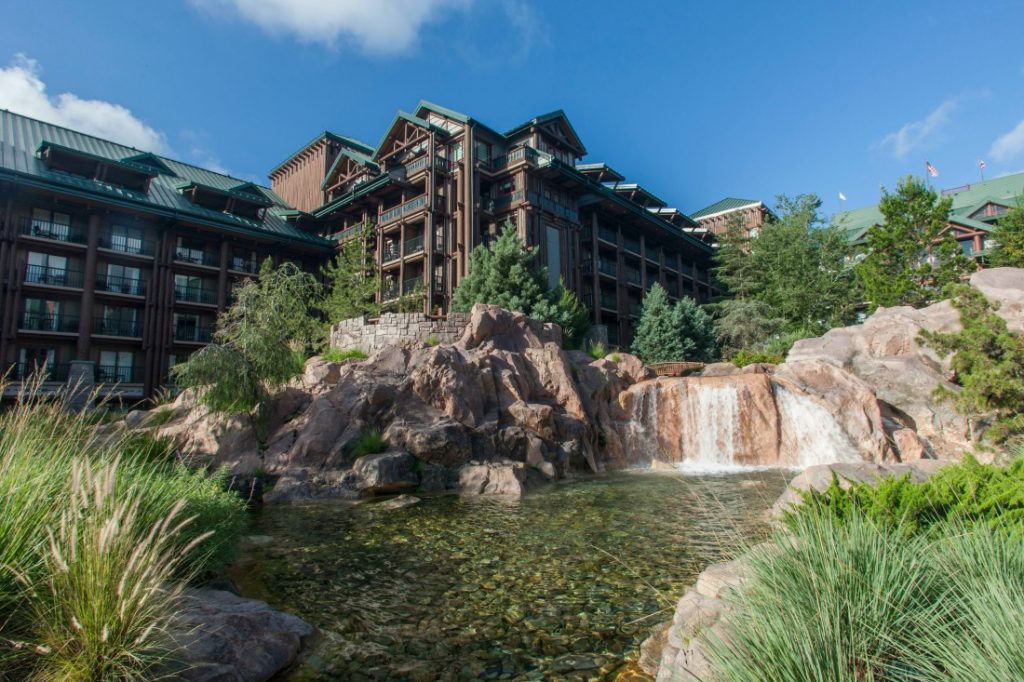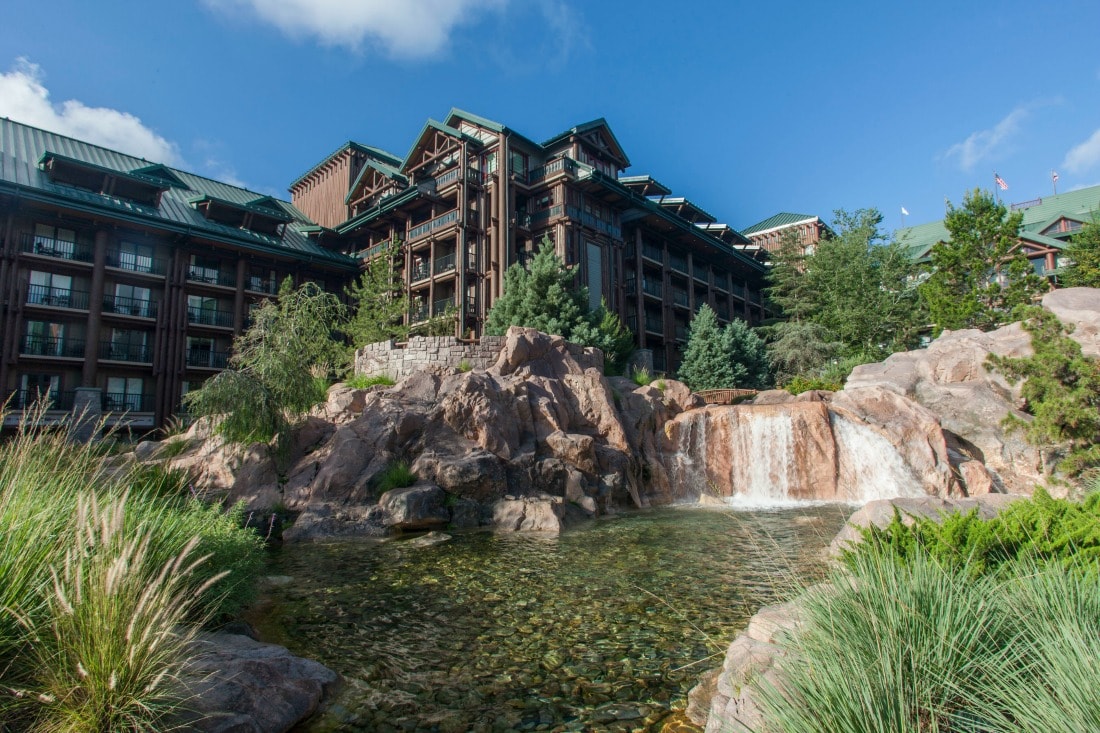 With 184 rustic but elegant accommodation options, including Deluxe Studios, one- and two-bedroom Villas, three-bedroom Grand Villas and unique Waterfront Cabins, this is the perfect option for families, extended families, as well as a great way to travel with friends.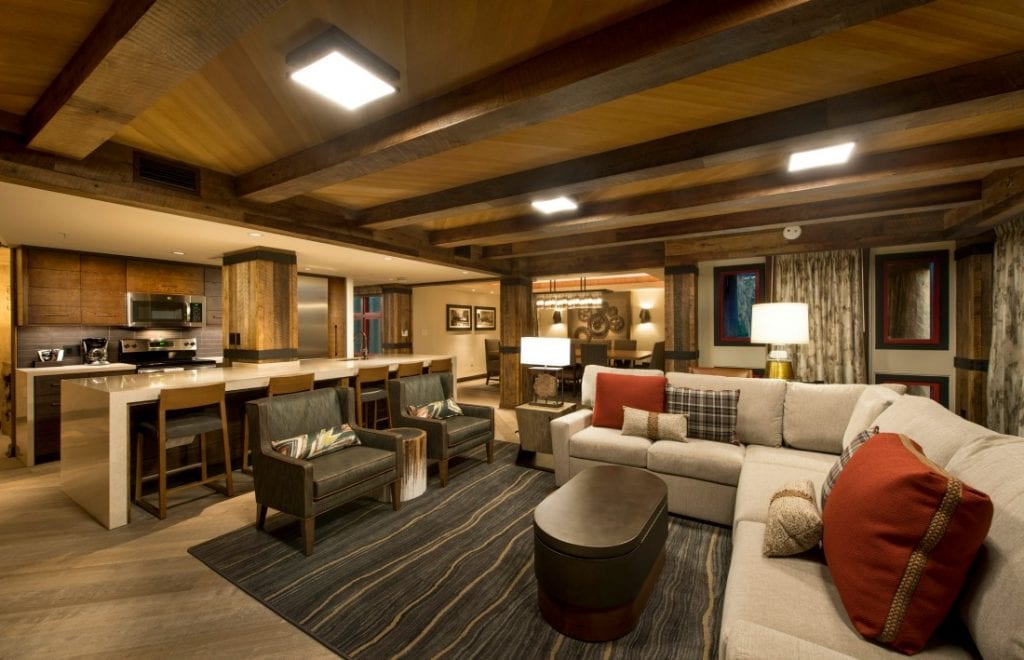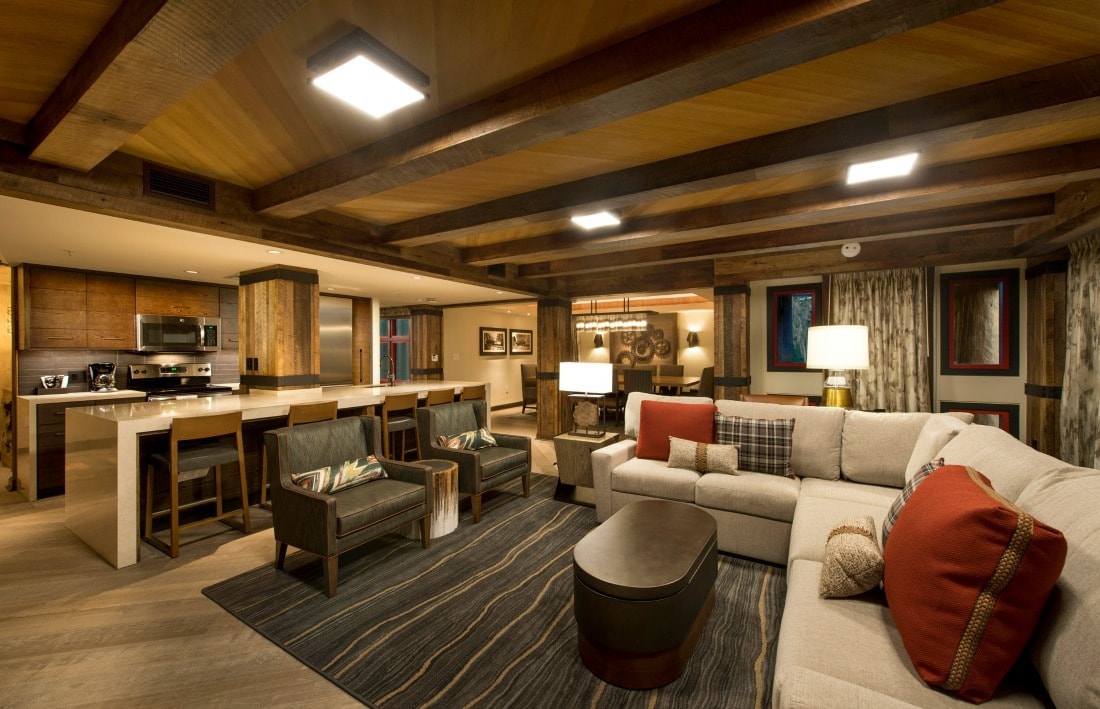 Check out the pool! This is where you will want to hang out in between those visits to the park!
If there is one tip I always give families when going to Disney World, it's to make sure you have a couple of days where you can just hang out and be a family. It makes the vacation better for everyone!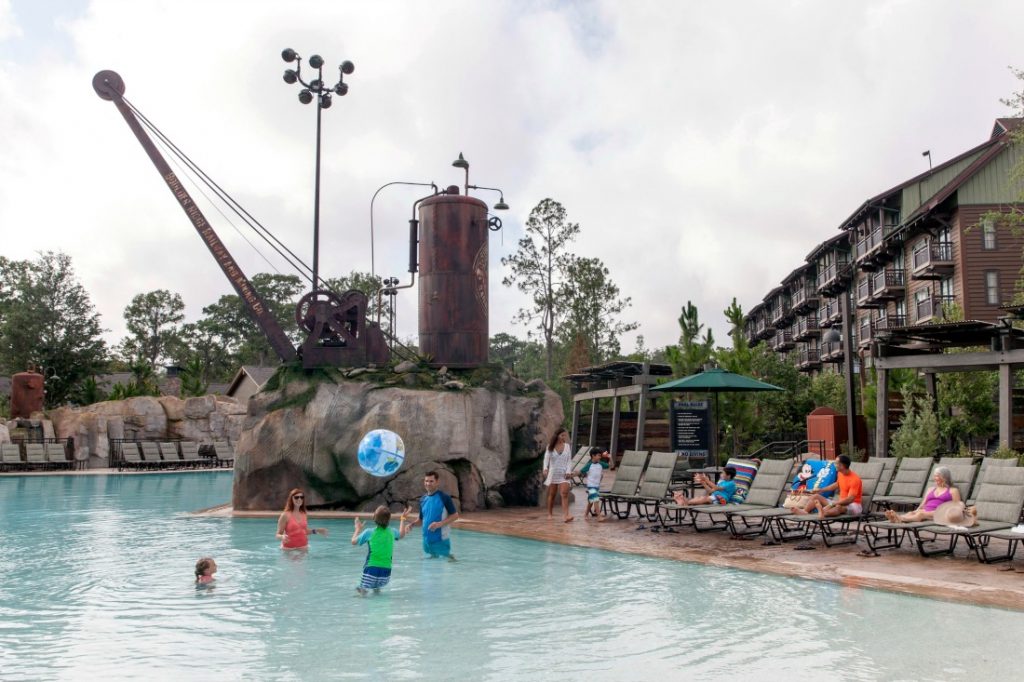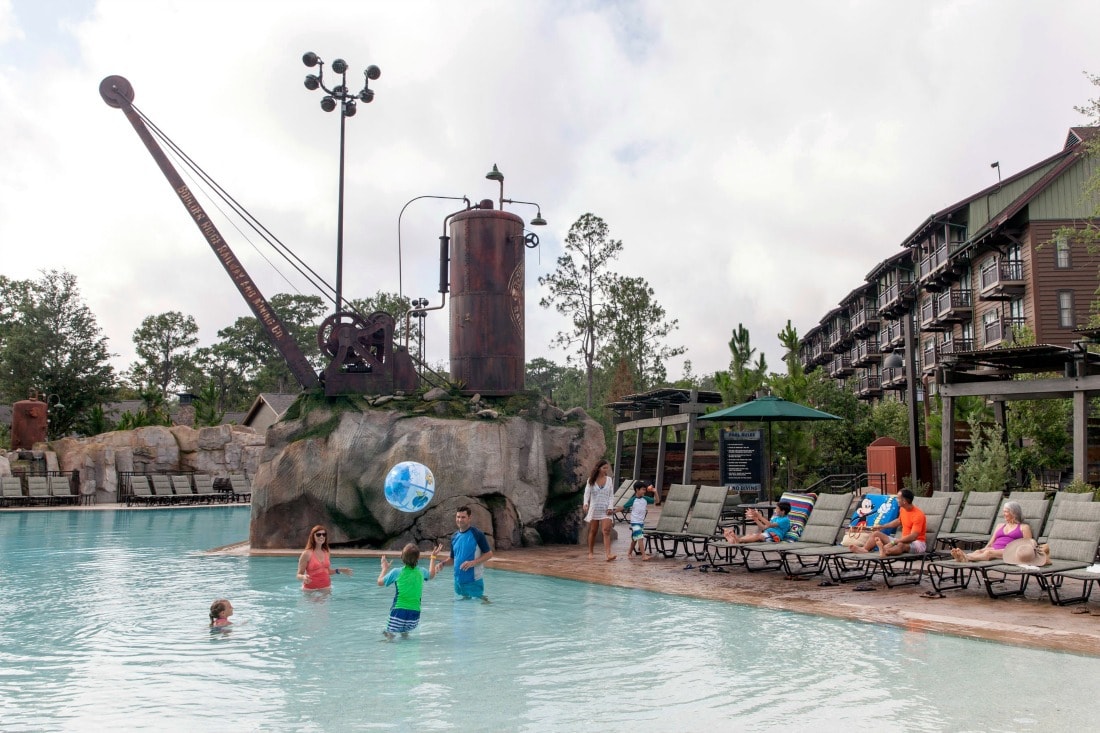 The resort is a short water taxi ride away from Magic Kingdom Park and offers easy bus access to the rest of the Walt Disney World Resort, including Pandora at Animal Kingdom.
The Disney Vacation Club began in 1991 with a flexible, vacation points-based system rather than the traditional timeshare model. More than 220,000 families from all 50 states and approximately 100 countries are part of the Disney Vacation Club Membership Family. Learn more on the Disney Vacation Club website.
With more options than ever before, a Disney Vacation here in the United States or abroad is only a phone call or a click away.
Planning a visit to the parks soon? You've got to check out the second annual Epcot International Festival of the Arts!
Which Disney vacation are you most excited about? Share in the comments!