It was over two years ago when I was at D23 in Anaheim and saw the first glimpse of what would be Disney Pixar's COCO, the latest animated film from the most celebrated Disney partnership. Today, I had a writer covering the Ottawa International Animation Festival, and she saw a good part of the film.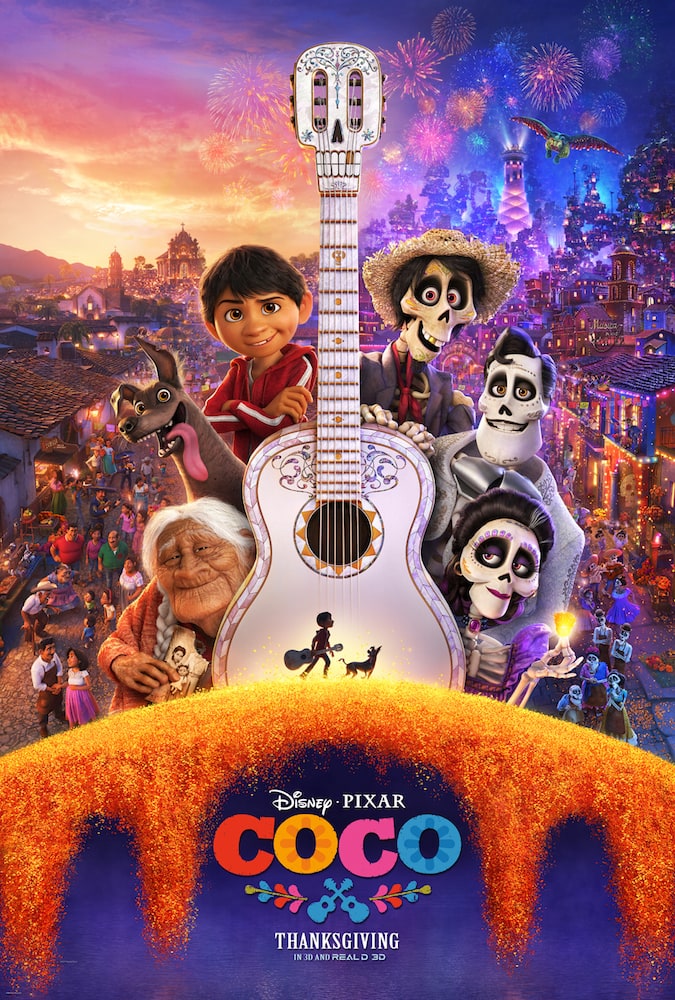 As we are embargoed until the film is released, I can't tell you much. The release date is Thanksgiving Day, and I personally think those of us who aren't football fans should head the theater right after dinner. Just saying.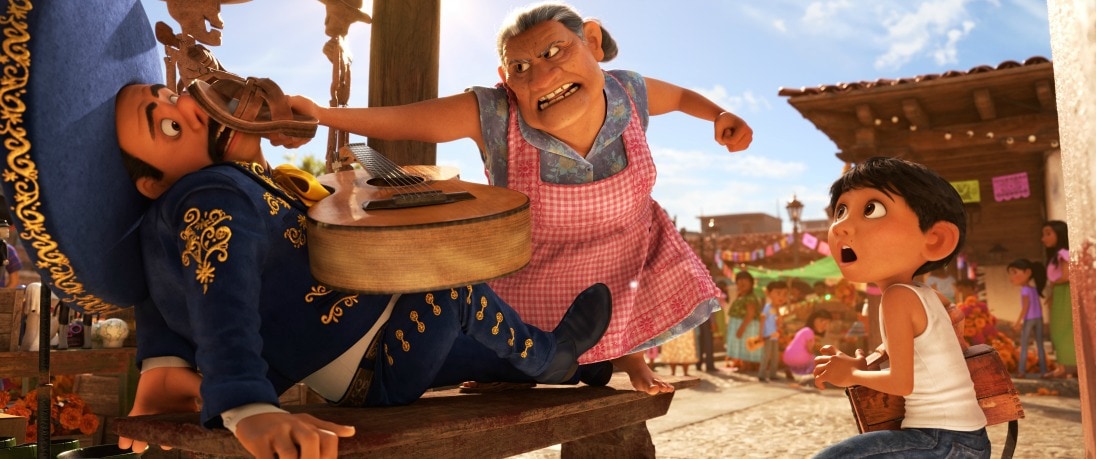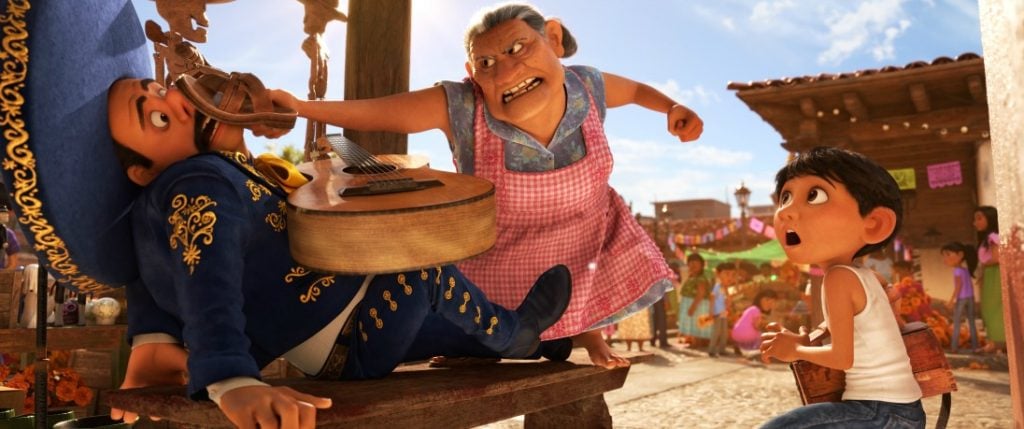 From Disney Pixar: Despite his family's baffling generations-old ban on music, Miguel (voice of newcomer Anthony Gonzalez) dreams of becoming an accomplished musician like his idol, Ernesto de la Cruz (voice of Benjamin Bratt).
Desperate to prove his talent, Miguel finds himself in the stunning and colorful Land of the Dead following a mysterious chain of events. Along the way, he meets charming trickster Hector (voice of Gael García Bernal), and together, they set off on an extraordinary journey to unlock the real story behind Miguel's family history.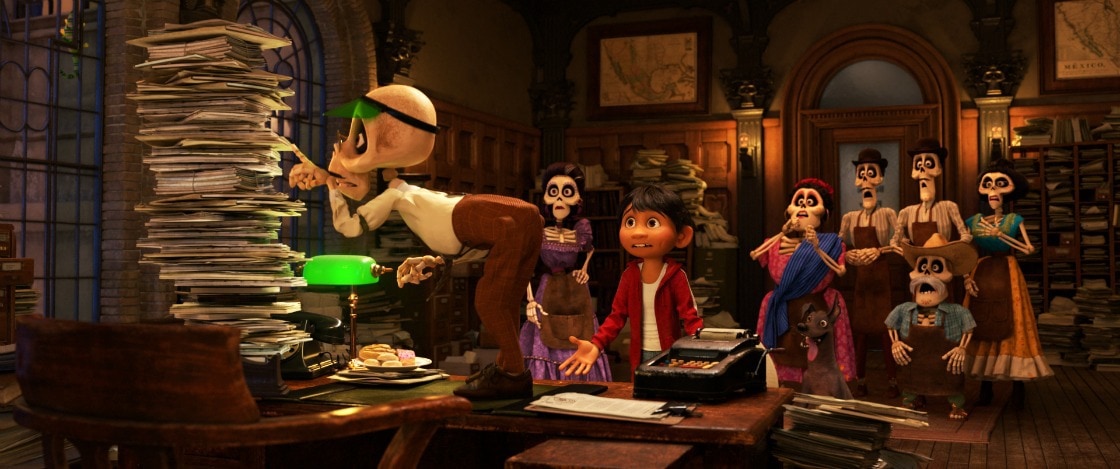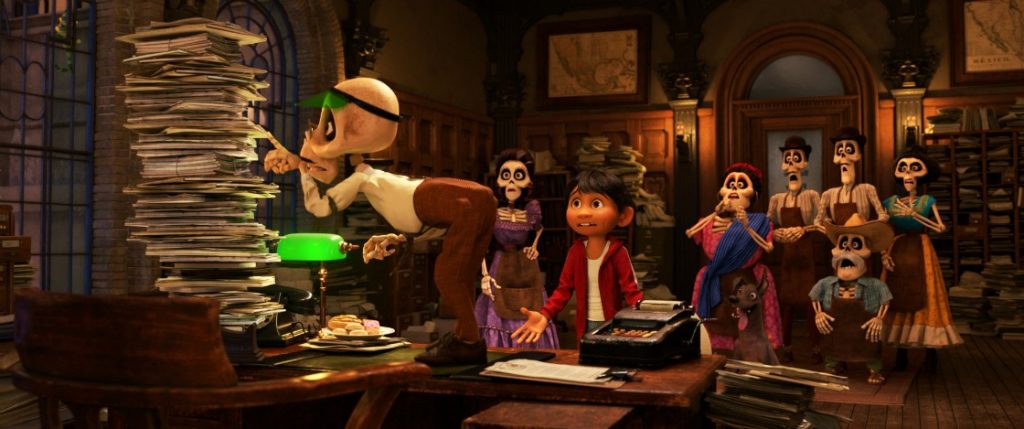 Coco is directed by Lee Unkrich, who also directed Toy Story 3. The film is co-directed by Adrian Molina who was a story artist on Monsters University. Darla K. Anderson, who also produced Toy Story 3, is the producer.
You might say Unkrich and Anderson make a pretty good team, as the 2010 Oscar®- and Golden Globe®- winning feature Toy Story 3 is the second highest-grossing animated feature in worldwide box office.
Check out the latest trailer:
Disney•Pixar's "Coco" opens in U.S. theaters on Nov. 22, 2017, and just before the film, fans of Frozen will be able to see the new featurette, Olaf's Frozen Adventure. If you've seen Cars 3, you've seen the trailer to the featurette.
"I'm thrilled that Disney Animation's featurette 'Olaf's Frozen Adventure' will be coming to theaters in November with Pixar's 'Coco,'" said John Lasseter, chief creative officer, Walt Disney and Pixar Animation Studios. "It's a perfect pairing – they're both beautiful, heartfelt films about families and how people carry traditions forward. I can't wait for audiences to get to see both of these terrific projects together on the big screen."
Olaf's Frozen Adventure will feature four new original songs and welcomes back to the big screen the original cast and characters. Fans of Frozen will be thrilled to hear Olaf (voice of Josh Gad), who is on a mission to harness the best holiday traditions for Anna (voice of Kristen Bell), Elsa (voice of Idina Menzel) and Kristoff (voice of Jonathan Groff).
The 21-minute featurette is directed by Emmy®-winning filmmakers Kevin Deters and Stevie Wermers-Skelton ("Prep & Landing"), produced by Oscar® winner Roy Conli ("Big Hero 6"), with original songs by Elyssa Samsel and Kate Anderson ("Between the Lines.") Olaf's Frozen Adventure will only be in theaters for a limited time beginning Nov. 22.
Like COCO on Facebook
Follow COCO on Twitter
Follow COCO on Instagram
Visit the official COCO website
COCO opens in theatres everywhere on November 22nd!