I love decorating with Christmas cards. I've tried several different ways over the years. I've taped them to a door and set them on a on a credenza, just trying to get full enjoyment out of the notes and photos of friends and family all dressed up in their holiday best. Christmas is here for such a short time, and I want to be able to do more with the cards than put them in a basket.
A few years ago I saw a photo of kitchen cabinets decorated with holiday ribbon, and I thought I'd try it.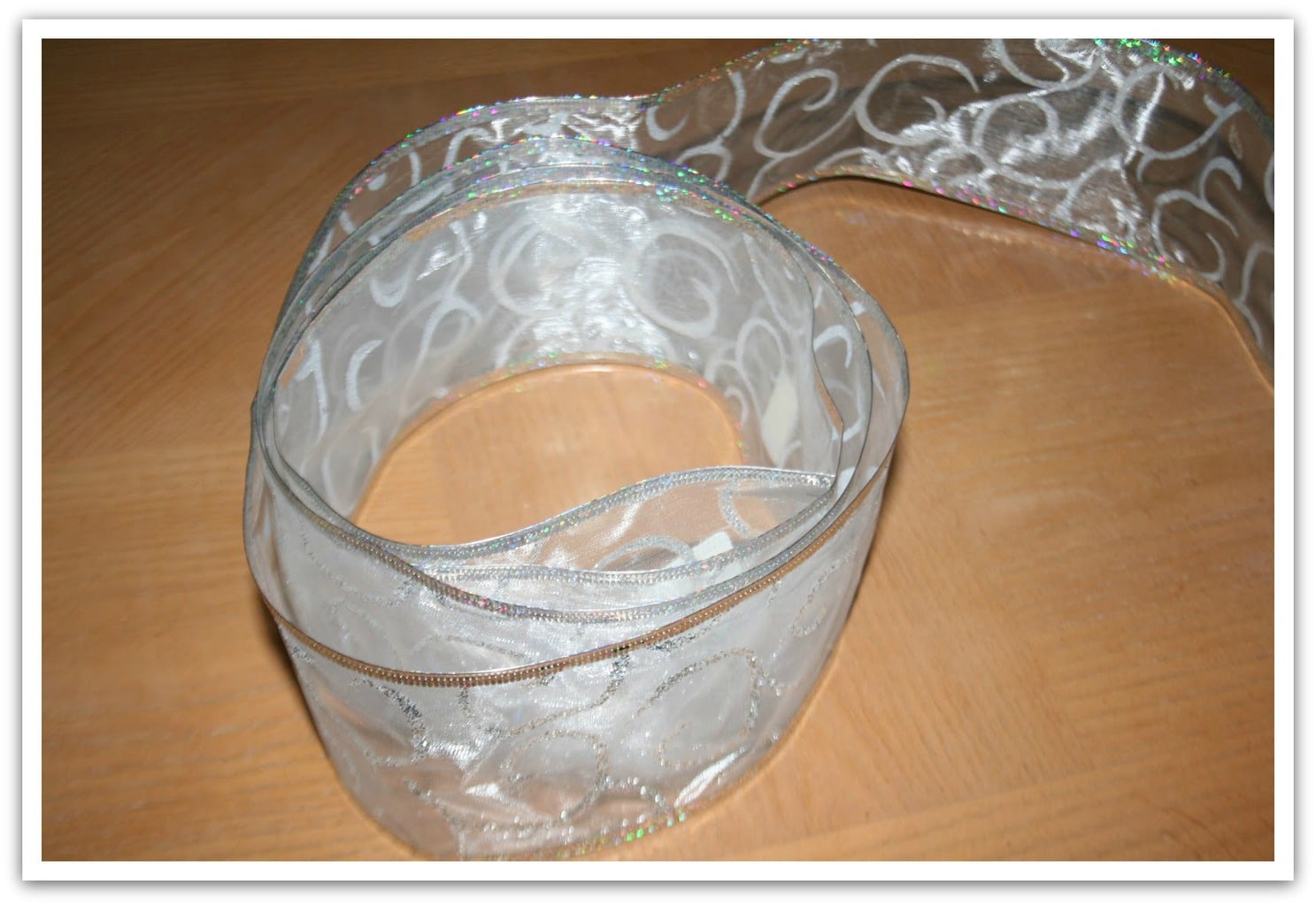 I fell in love with this look, and decorated my cabinets for several years this way, experimenting with different colors each year. I used Velcro to make a loop and just slid over cabinet.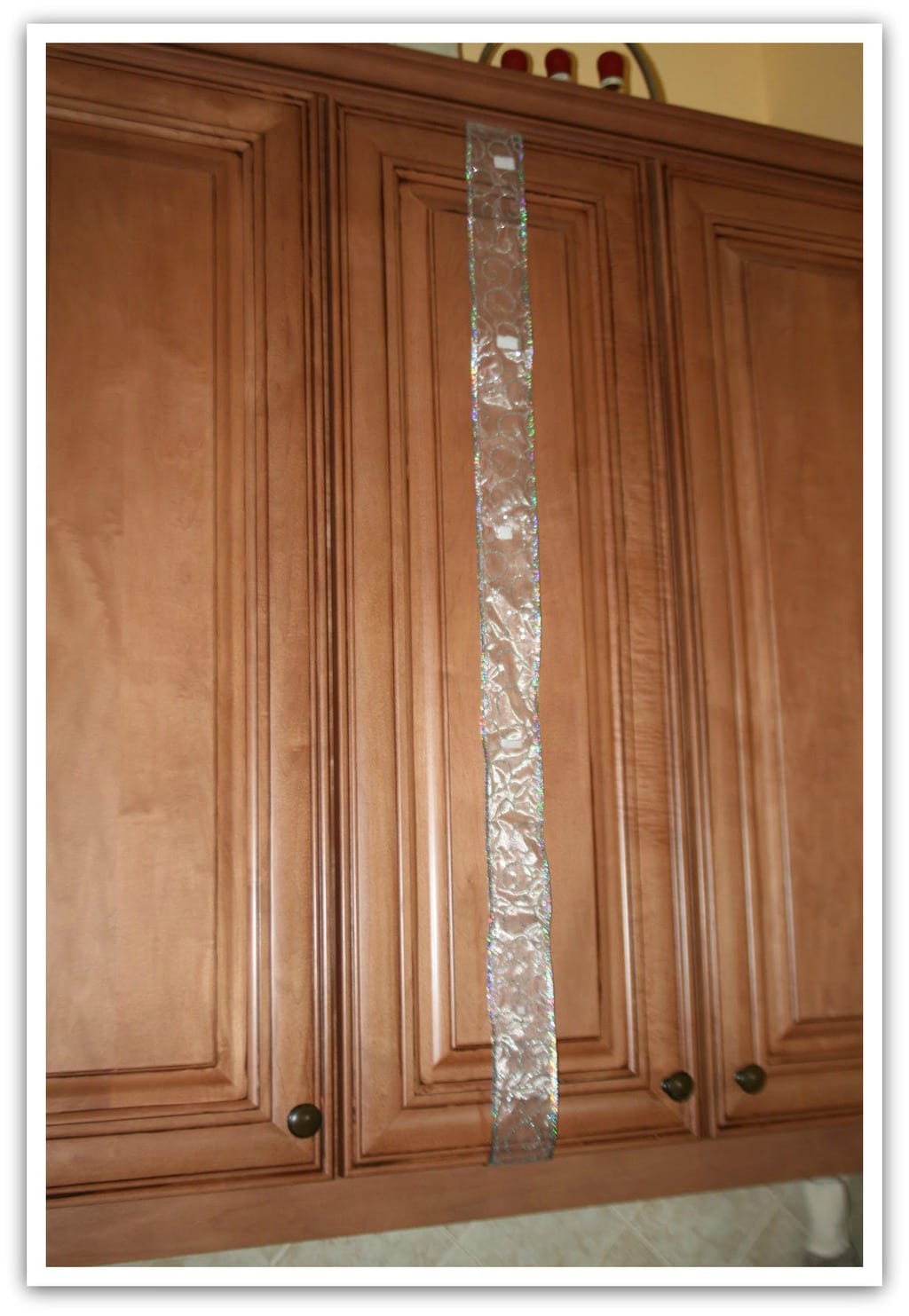 One year I decided to try something different. What if I attached my cards to the ribbon? I tried a couple of different ways to attach the cards, like stapling and paper clipping. The paper clips didn't always hold, and the staples ripped the ribbon when removing. I finally developed the perfect solution: Velcro! I simply attach small pieces of Velcro to the ribbon, and the corresponding piece of Velcro to the back of the card.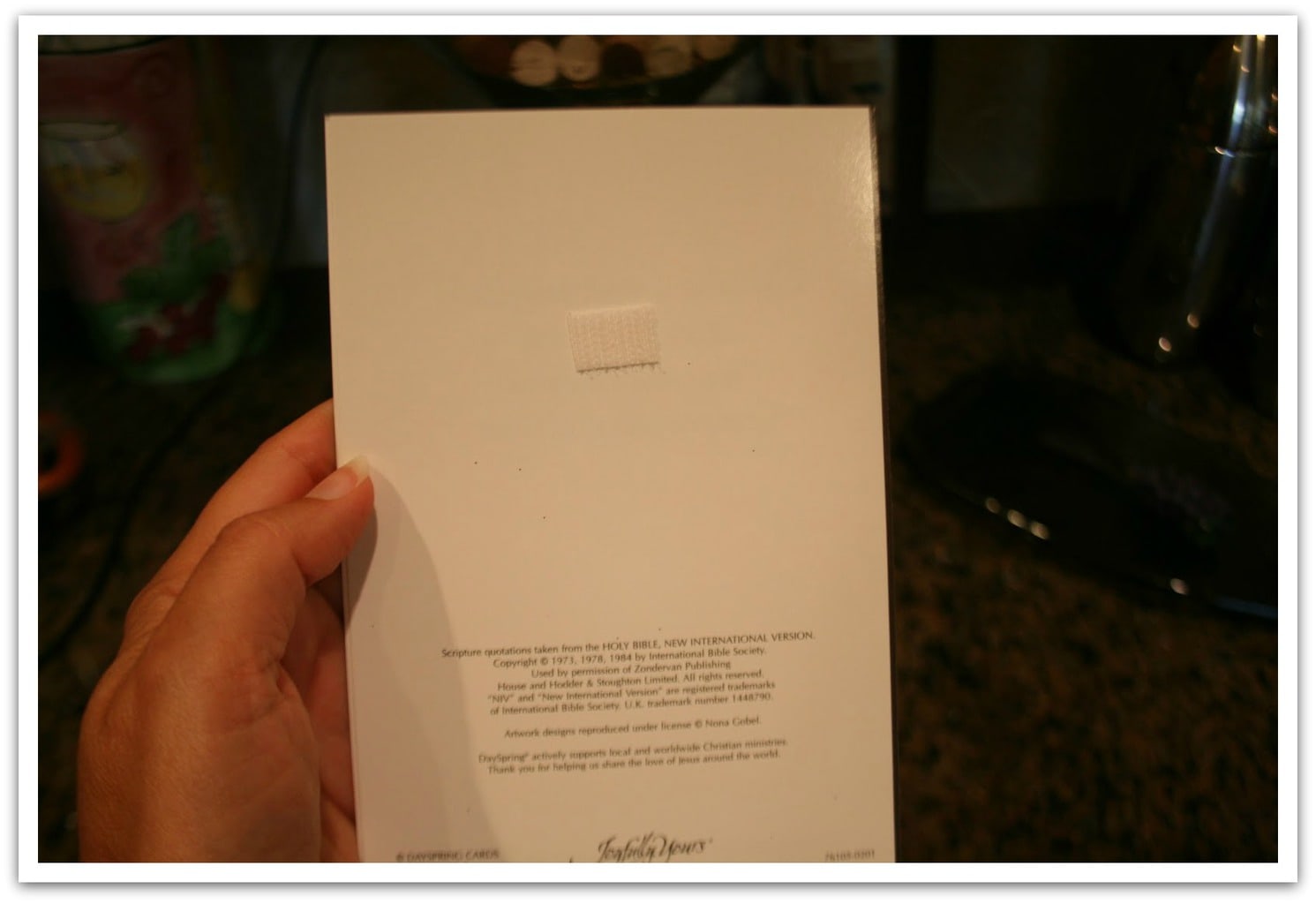 I loved the way it looked, and especially enjoyed seeing the cards every time I was in the kitchen, which is a lot during the holidays!
The cards stay put, and I don't have to redo the ribbon each year because of holes caused by staples. Most of the time, the cards peel easily off the Velcro so I can reuse it, but I do lose a piece now and then as the stickiness is lost when peeling. Still, the Velcro is inexpensive enough that it's no big deal.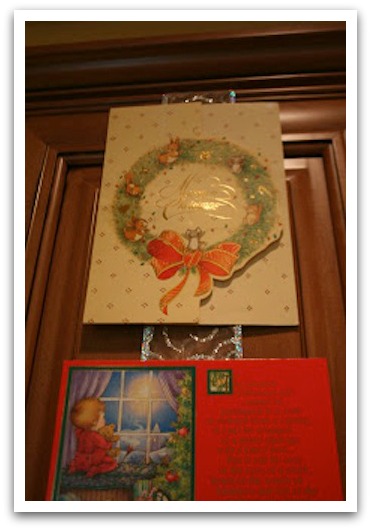 I love the way this looks so festive, and it's the perfect way to incorporate our cards into our decorating. In fact, the card at the very top was given to me by my father who I lost 20 years ago. It's one of those musical cards, and it still plays Jingle Bells. Each year, I open it long enough to make sure it still plays. 
Do you have a creative way to display your Christmas cards? I'd love to hear about it in the comments below! Share so we can all try something new!