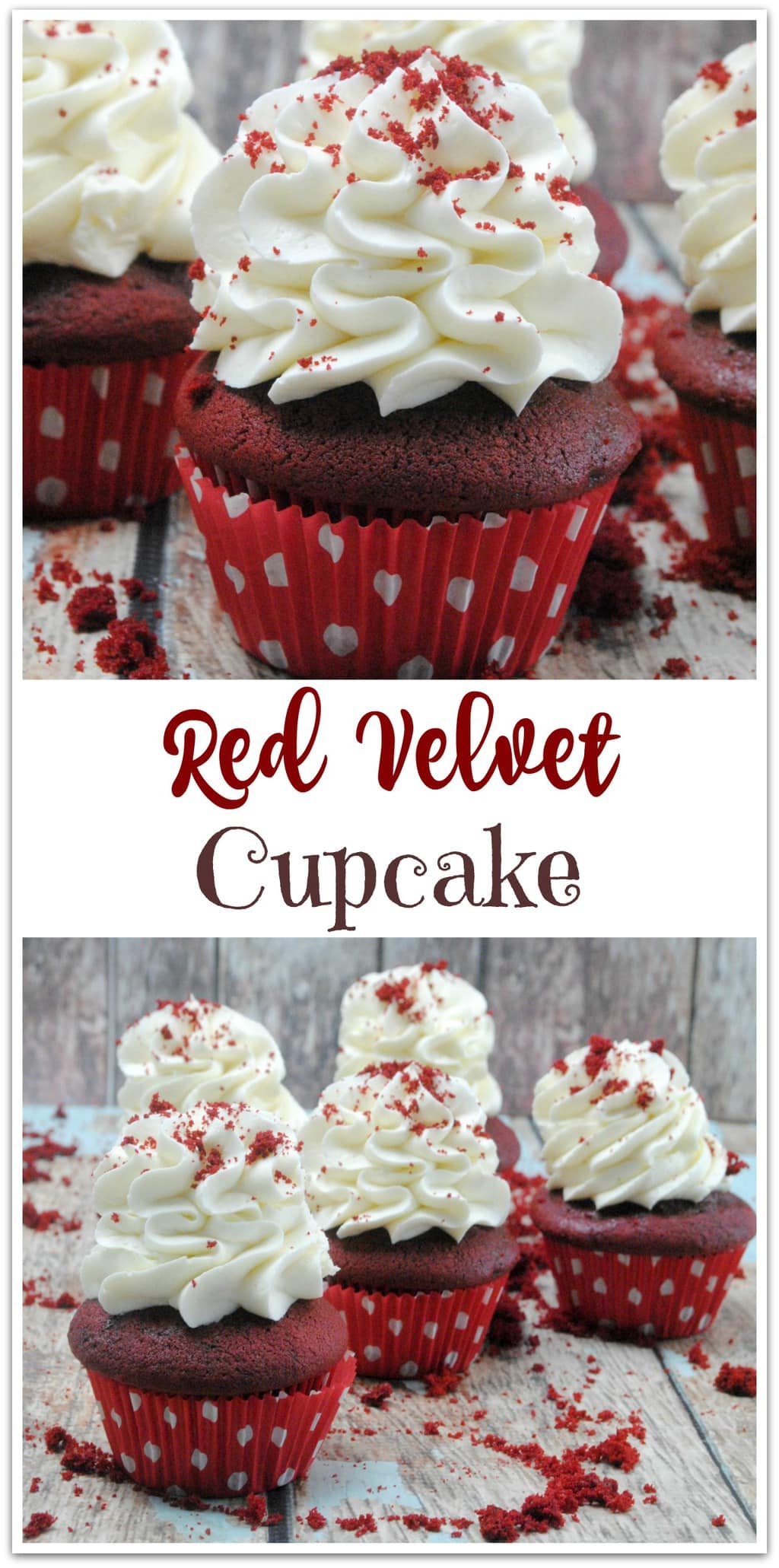 This classic red velvet cupcake recipe is the deliciousness of red velvet cake in a smaller portion, perfect for a party! One thing I love about cupcakes is that you don't need a plate and fork. When I'm bringing a dessert to a party or school event, I don't want to have to mess with bringing plates and forks, too. Everyone will love this decadent dessert recipe, and you will love that it's easy! No one wants to be in the kitchen for hours, including me! 
Classic Red Velvet Cupcakes
Cupcake Recipe:
2½ cups flour
1 tbsp. cocoa powder
1½ tsp. baking soda
½ tsp. salt
½ cup butter, soft, plus 4 tbsp.
¼ cup room temp shortening
1 cup sugar
1 egg white
1 tsp. vanilla
1 TBSP Red Velvet extract
1 cup milk
1 tsp. Red gel food color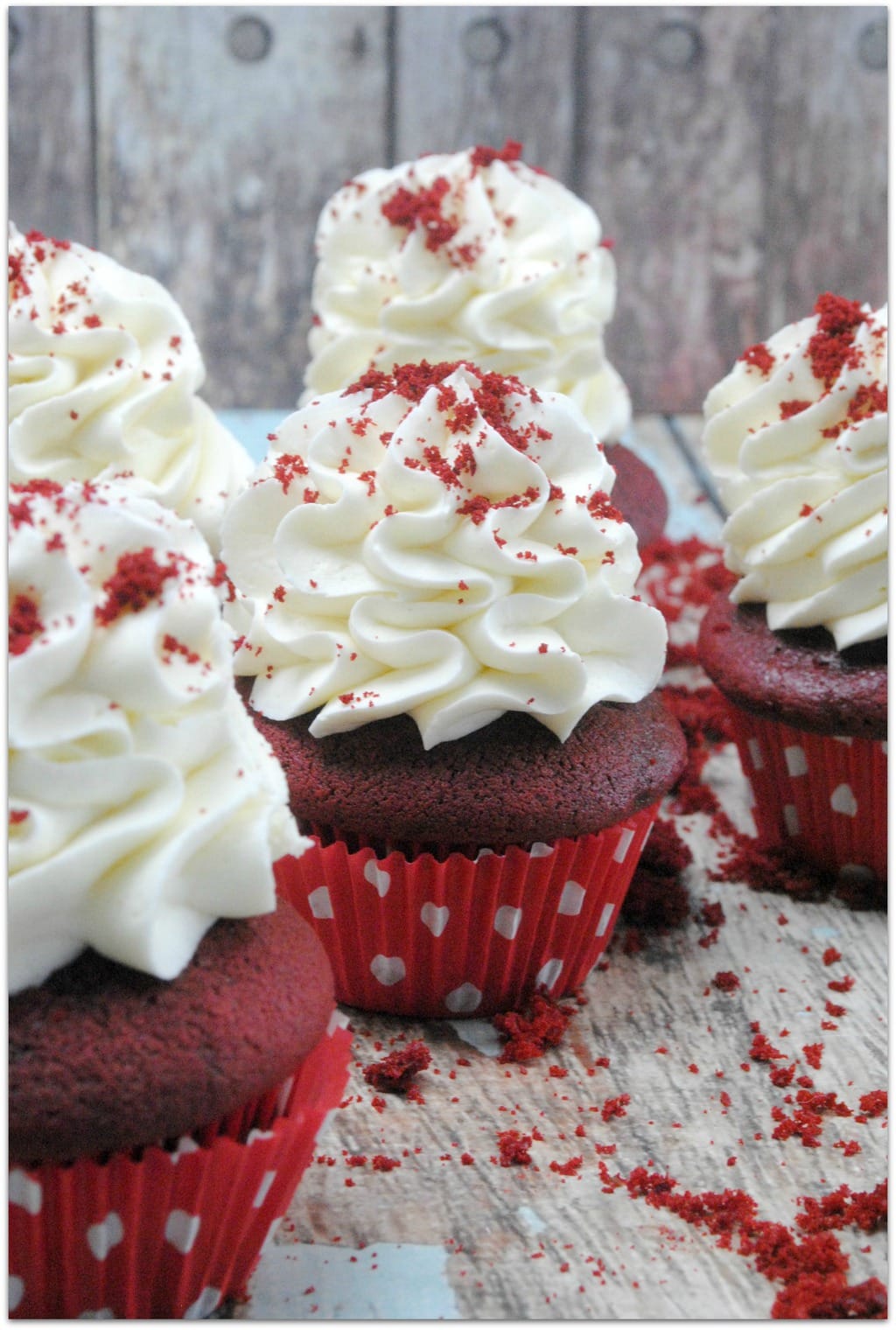 Directions:
Preheat your oven to 350 degrees.
Line your cupcake tin with paper liners.
Sift your flour, cocoa, baking soda, and salt all in one in a small mixing bowl, set to the side
In a separate bowl using a mixer, beat the butter, shortening and sugar until it is creamy on medium speed for 2 min.
Add the egg white , vanilla, red velvet extract, and red gel food coloring to the mixing bowl
Mix until well combined
Add the flour and milk; mix until completely combined.
Add batter into the lined cupcake tins until two-thirds filled.
Bake your cupcakes at 350 degrees for 20-22 minutes.
Cool for 10 minutes in the tins.
Remove from cupcake to a wire rack  and cool for 30 minutes.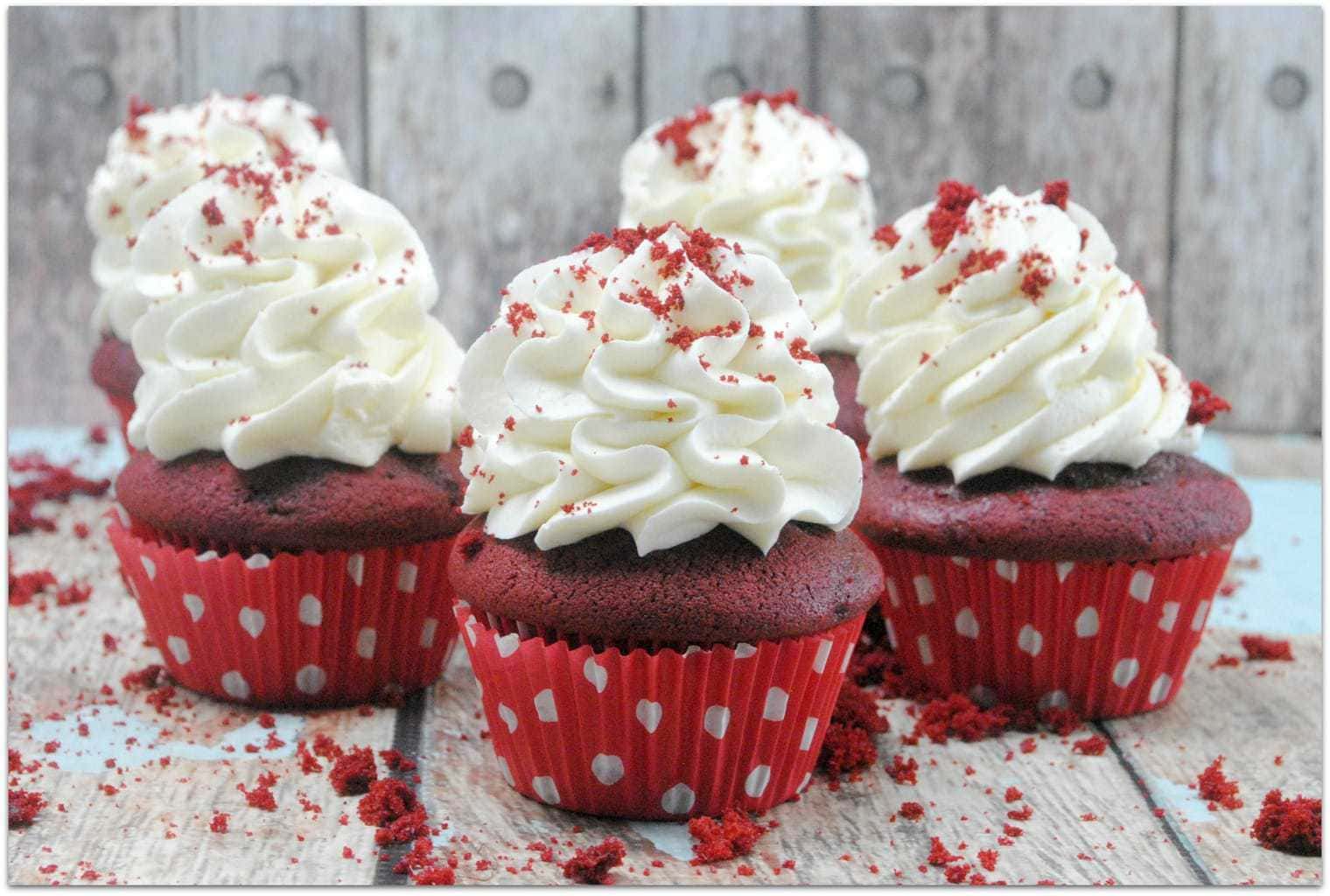 Cream Cheese Frosting Recipe
1 C unsalted butter, at room temp
1 C cream cheese, at room temp
2 tsp vanilla extract
2 C powdered sugar
Frosting Directions
Cream the butter and cream cheese until creamy on low speed
Begin to add the powdered sugar slowly, until blended.
Add vanilla and beat until well combined
Place the frosting into a pastry bag with a frosting tip.
Frost the cupcakes in a circular motion
Sprinkle with cupcake crumbs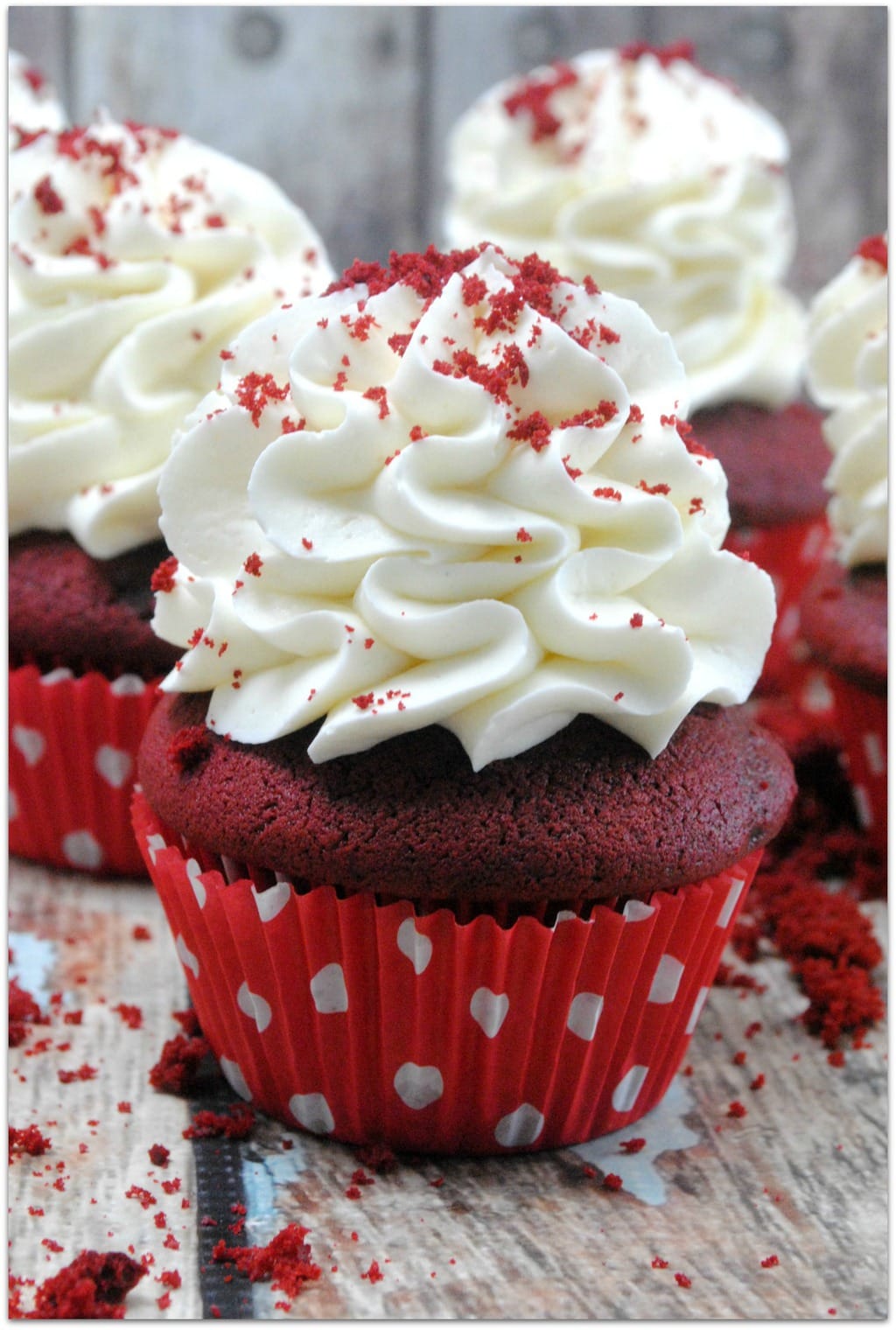 Looking for other delicious cupcake recipes? Check out this Strawberry Banana Cupcake or this Ladybug Picnic Cupcake! I've got a lot more on my Cupcake Crazy board on Pinterest, too!