I sailed on Liberty of the Seas as a guest of Royal Caribbean and Brandcation. As always, I only share my honest opinions with my readers. I was not asked to write about The Cupcake Cupboard, but it was so much fun that I wanted to share it. The Cupcake Cupboard classes do require an additional fee.
One of the activities that I enjoyed the most while on the Royal Caribbean Liberty of the Seas cruise earlier this month was the cupcake decorating class at The Cupcake Cupboard.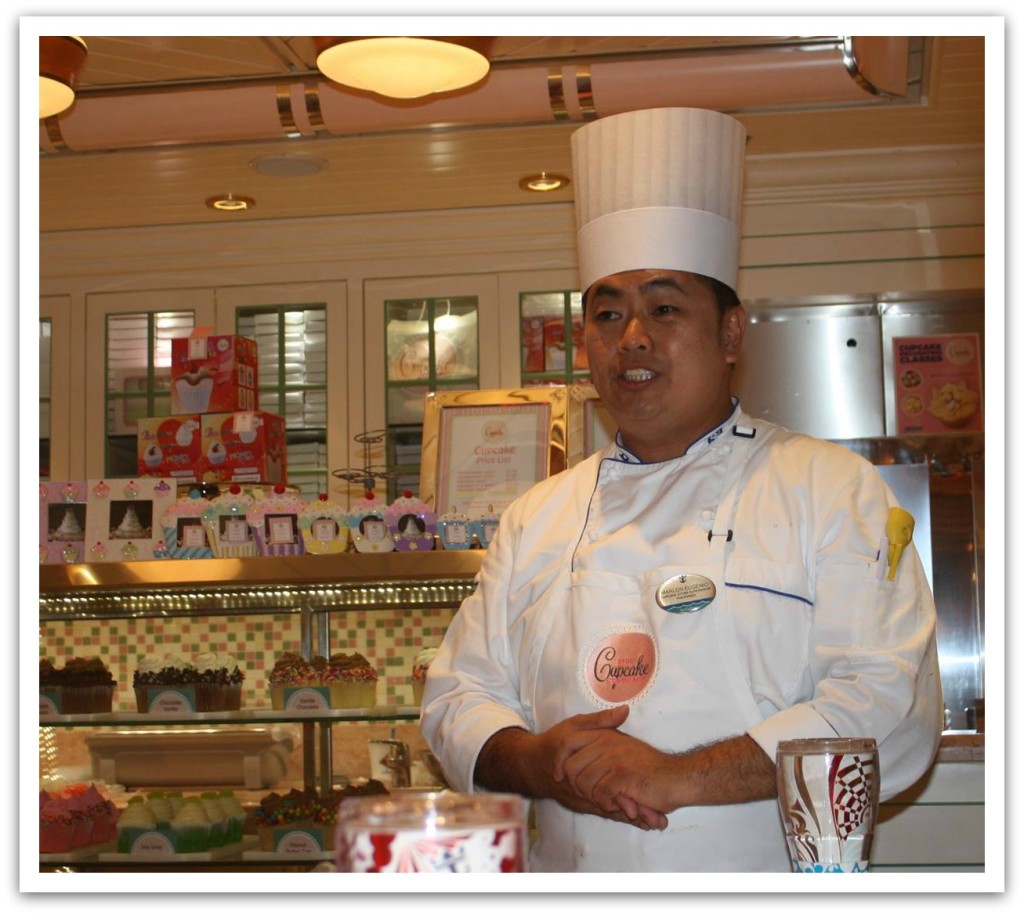 We began by getting familiar with our supplies. Our teacher explained that we would be making cheeseburgers. Vanilla cupcakes for the bun, chocolate for the burger.
Next was orange fondant for the cheese, green fondant for the lettuce, green jelly candies for the pickle, red & yellow icing for the ketchup and mustard.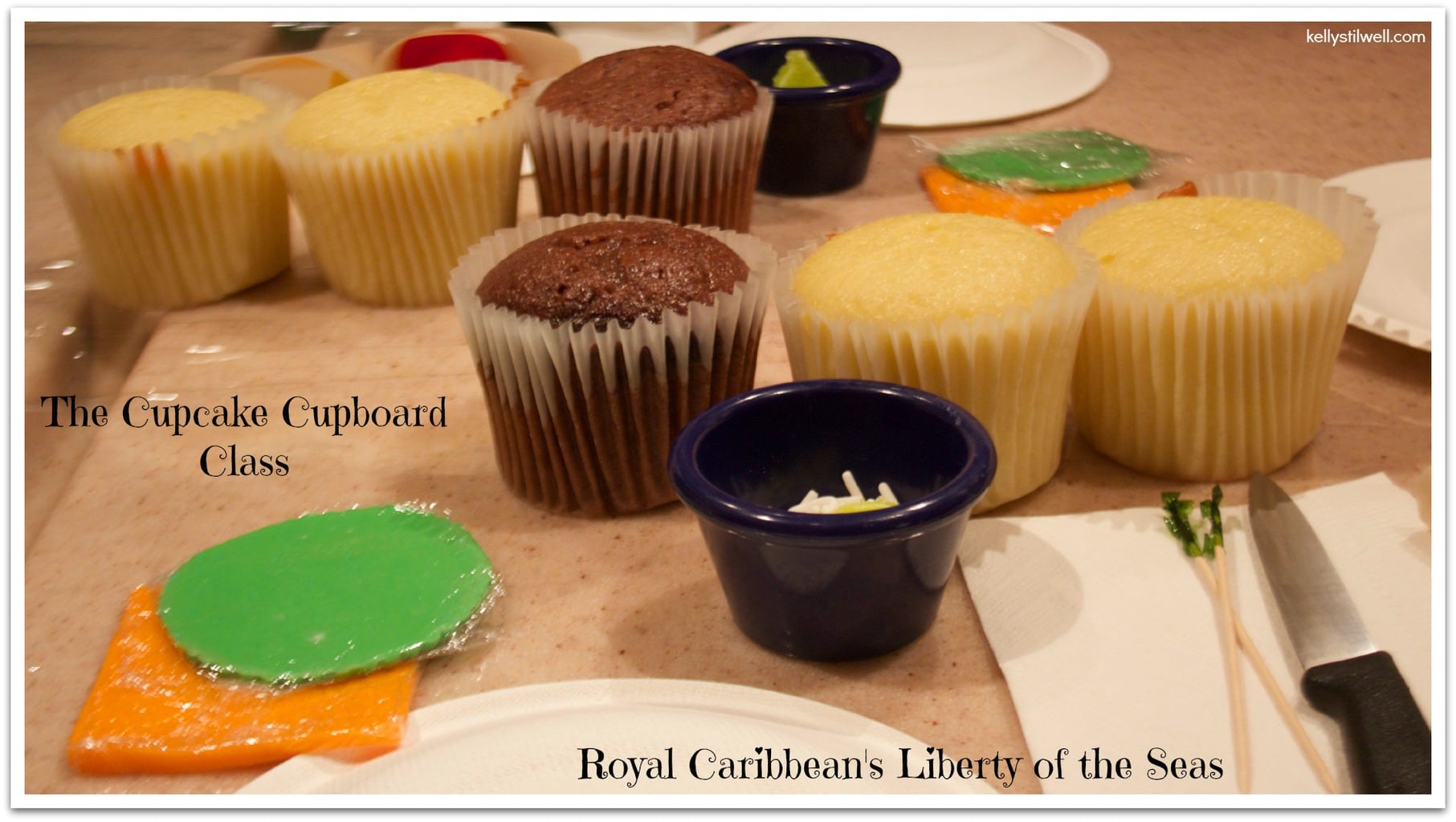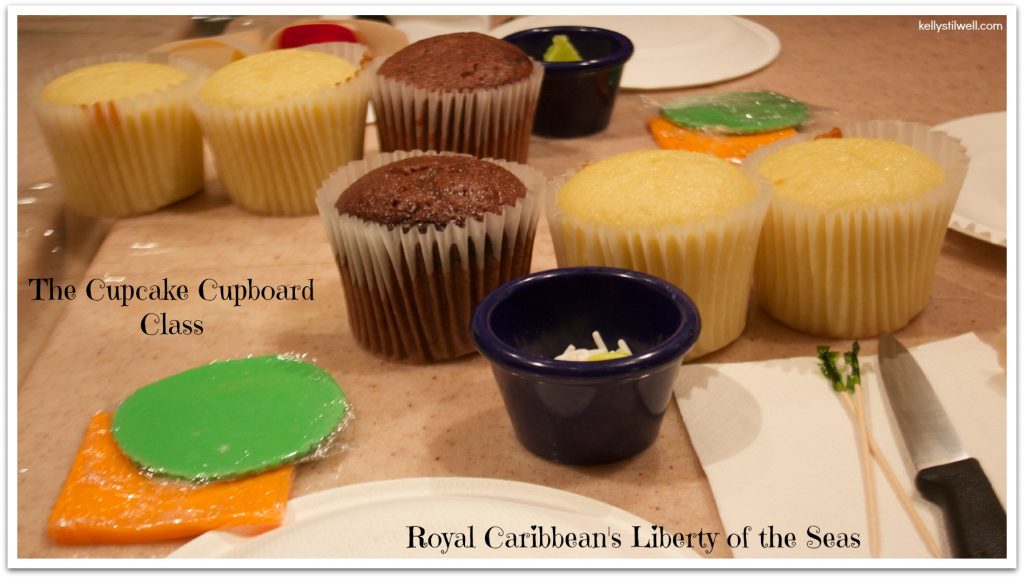 We were instructed to slice each cupcake into thirds. There is an art to this! Slow, back and forth motion with a sharp knife does the trick. If you just try to slice through, you end up with a lot of crumbs.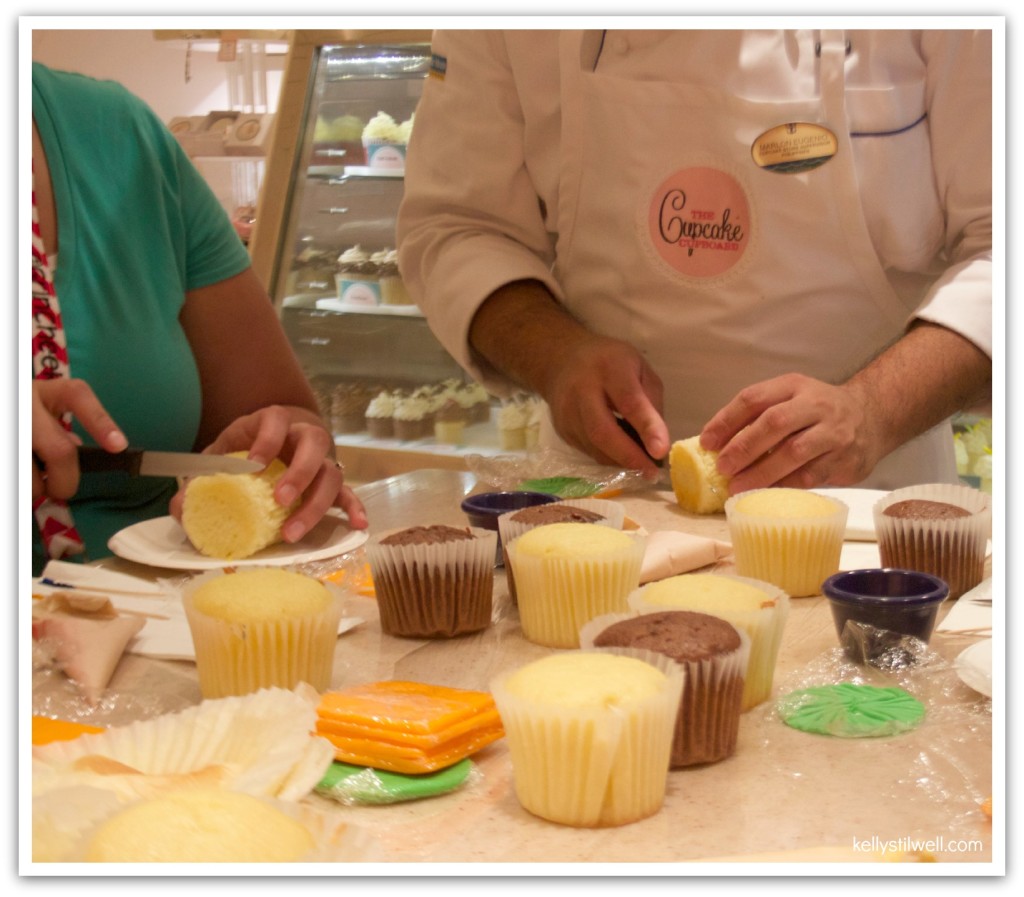 Next we were to begin stacking. By the way, this was a contest, and the tallest burger wins.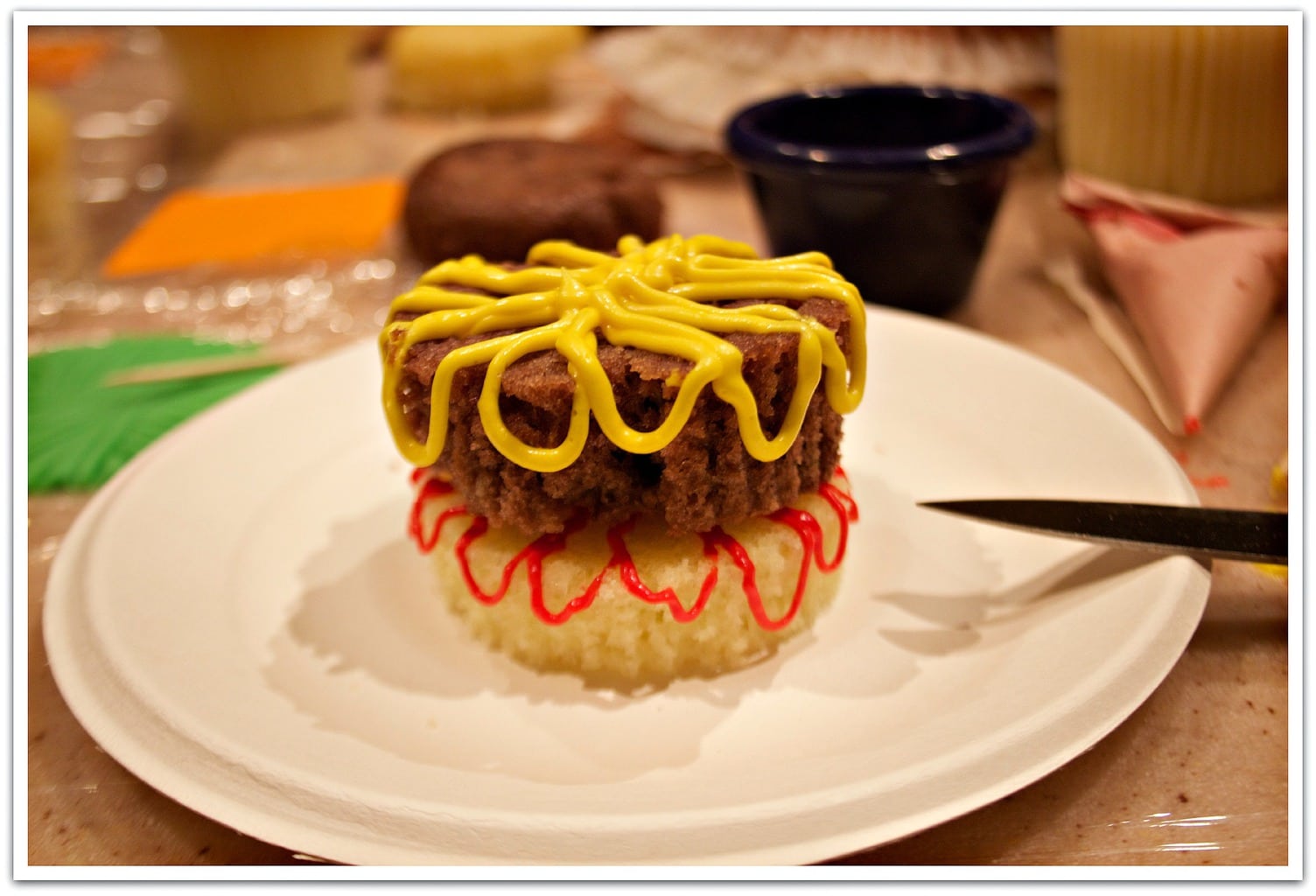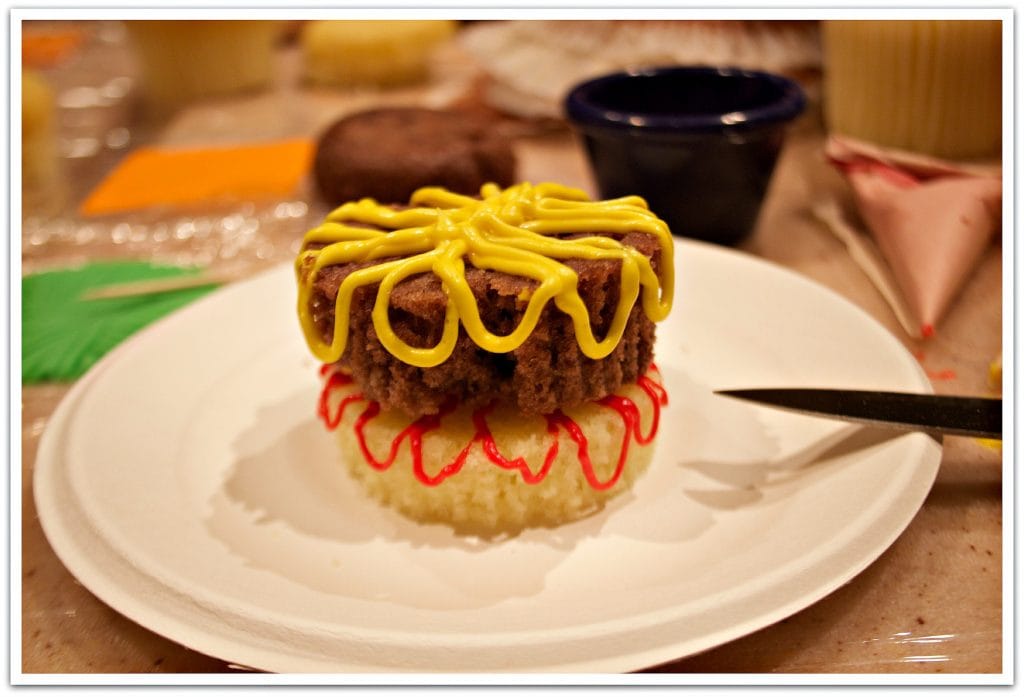 The trick? Icing. Pile it on. And on. And on. See that slight gap under the chocolate cupcake? Icing. I wanted to win.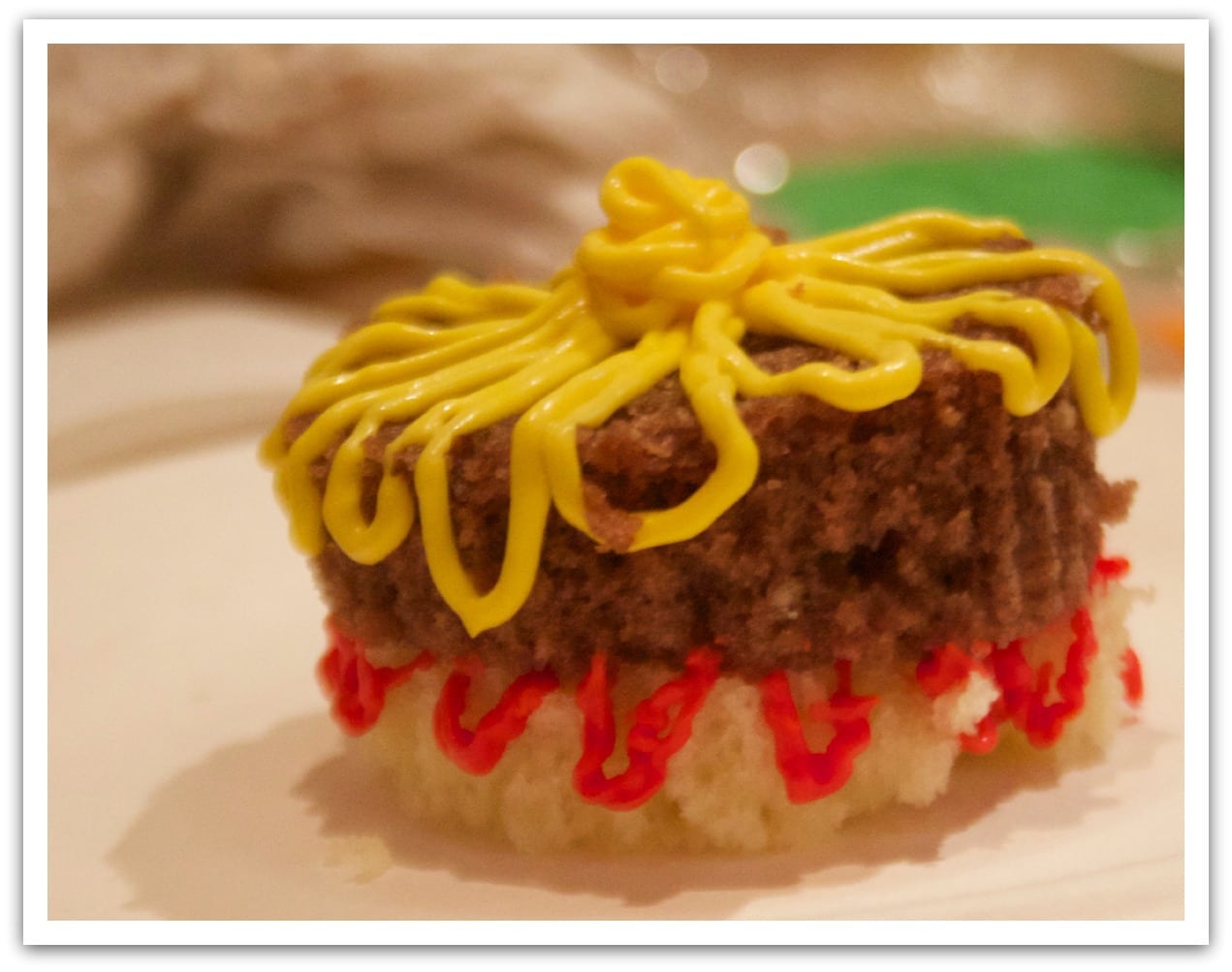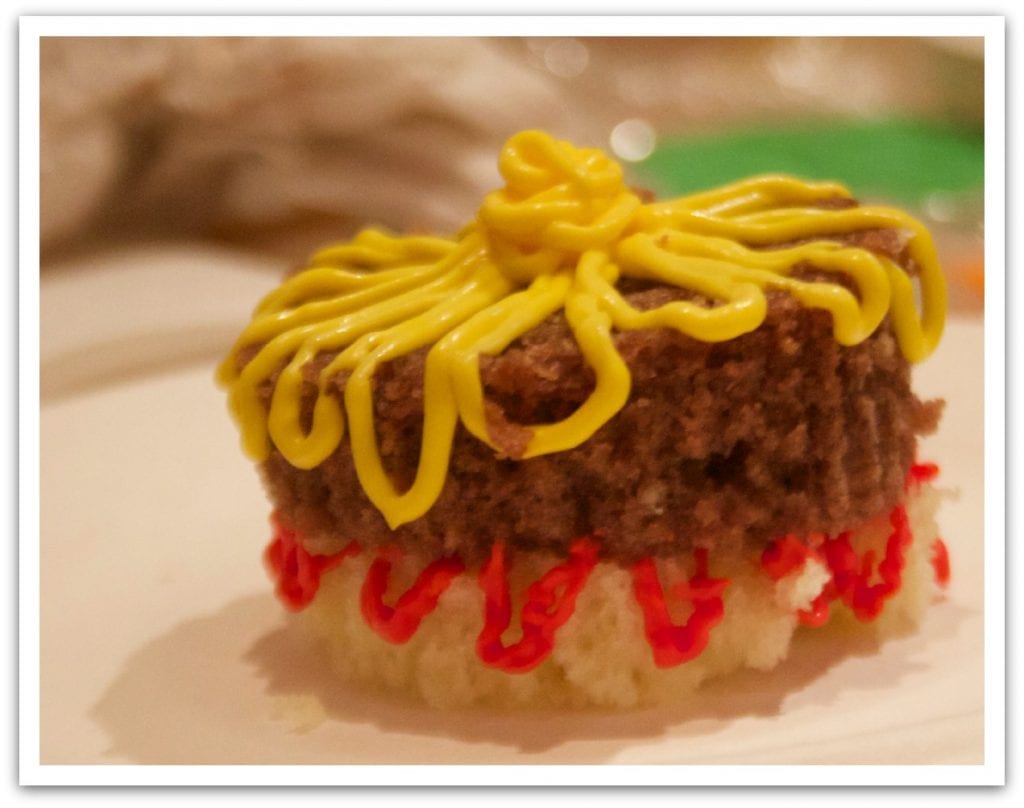 It's time for cheese, more icing, a bun, more icing, and another burger.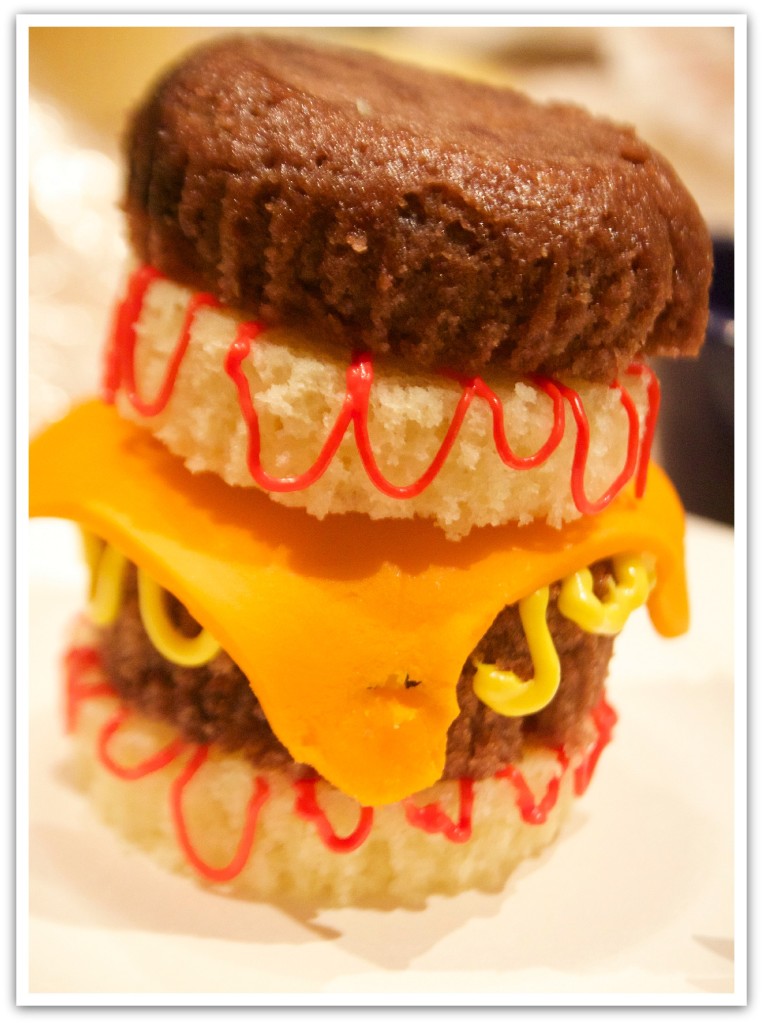 It was at this point that I not only realized my burger was looking more like the Leaning Tower than I preferred, but the person across from me was seriously rocking her burger. I think she had done this before.
And she's a doctor, which I think should have been a disqualification. I don't know why, except that I was jealous. And I couldn't reach her burger to knock it over. I did let out a couple of really big sighs, hoping the breeze might topple it. Nothing.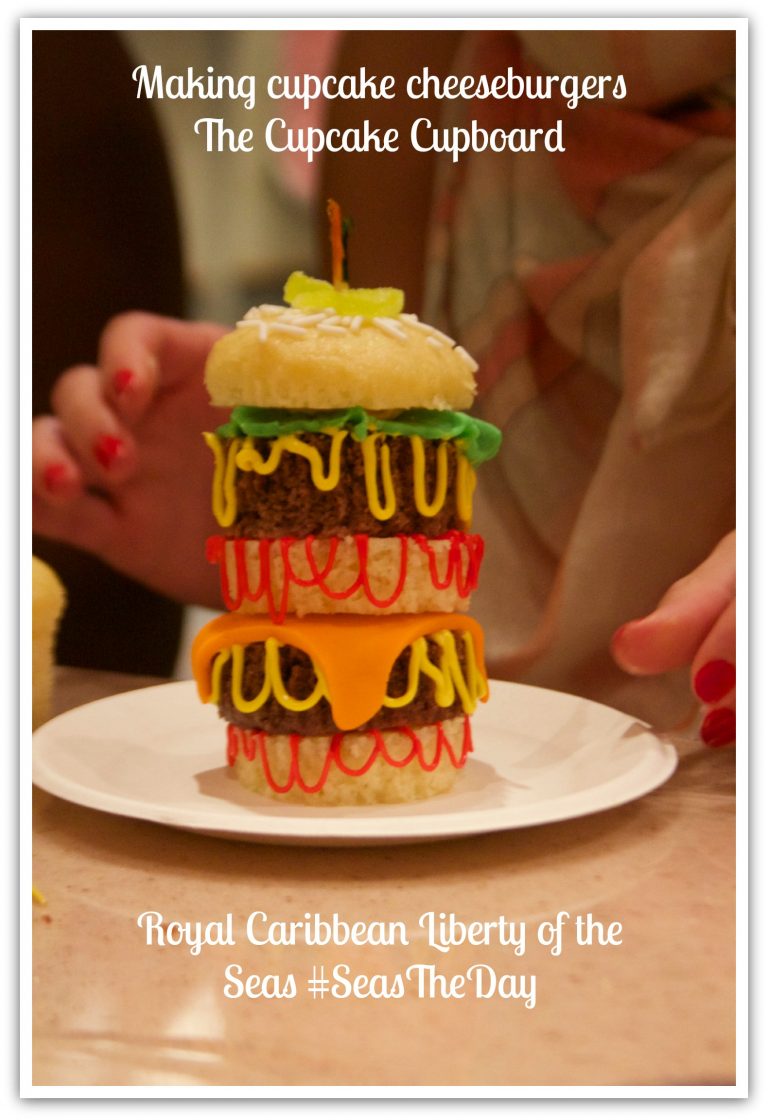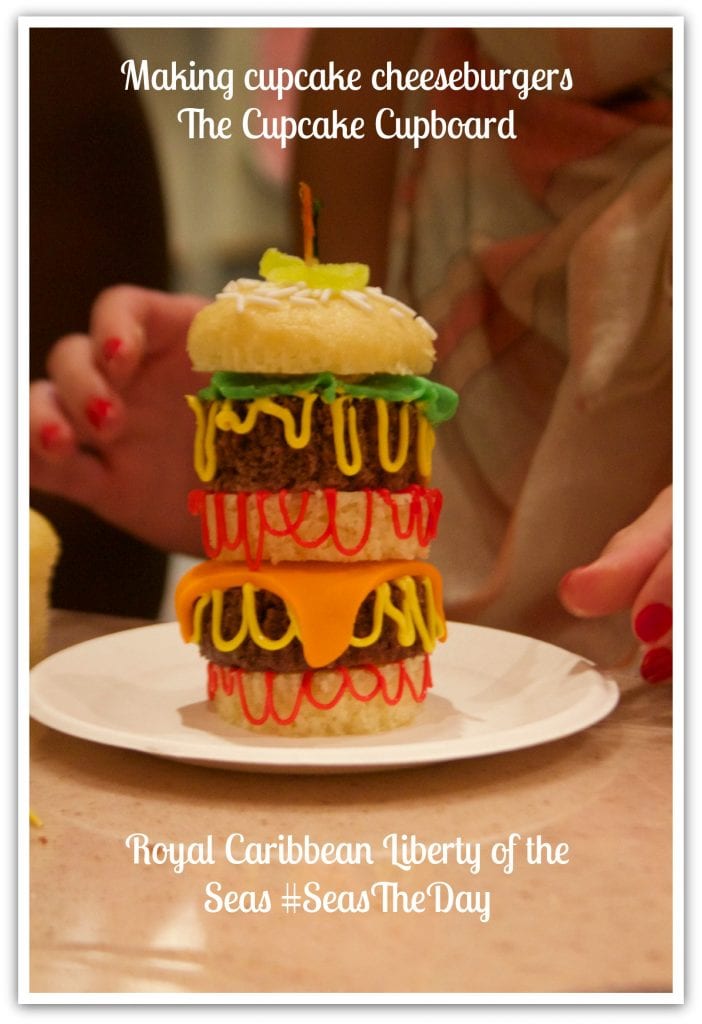 I know you know I'm joking! Cindy, one of my new friends from the trip, won the contest. Her burger was pretty close to perfect. Okay, it was perfect. And she said it tasted good, too.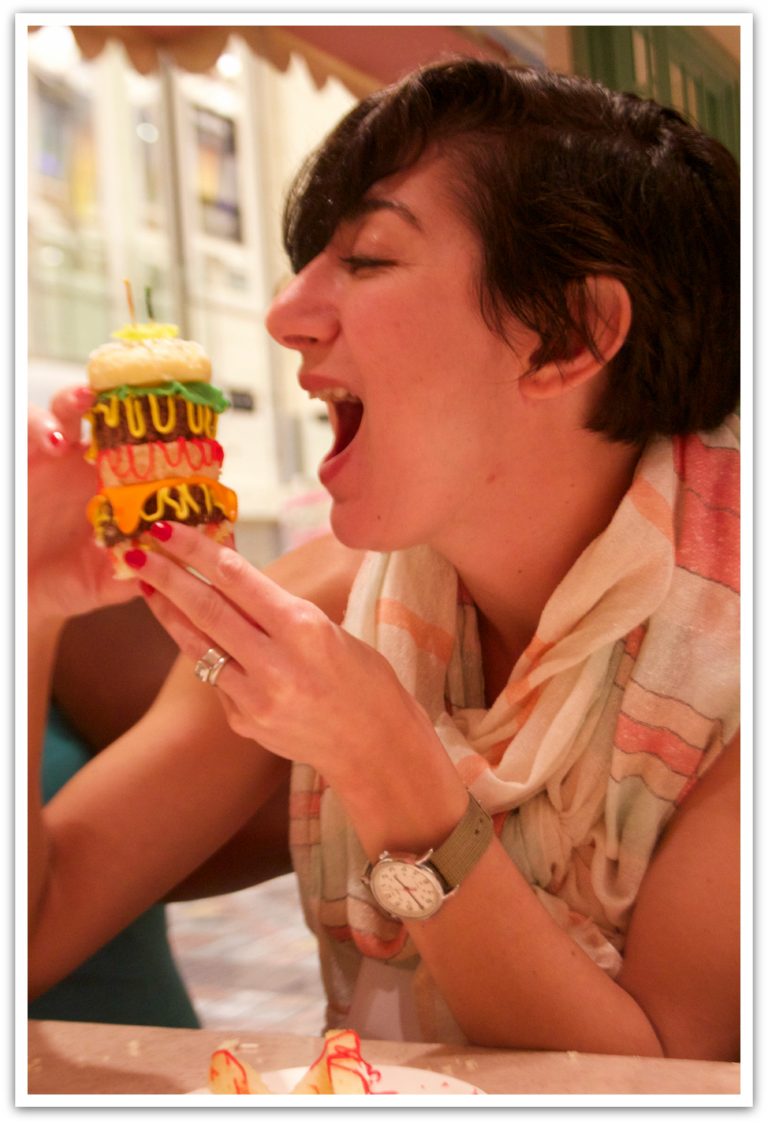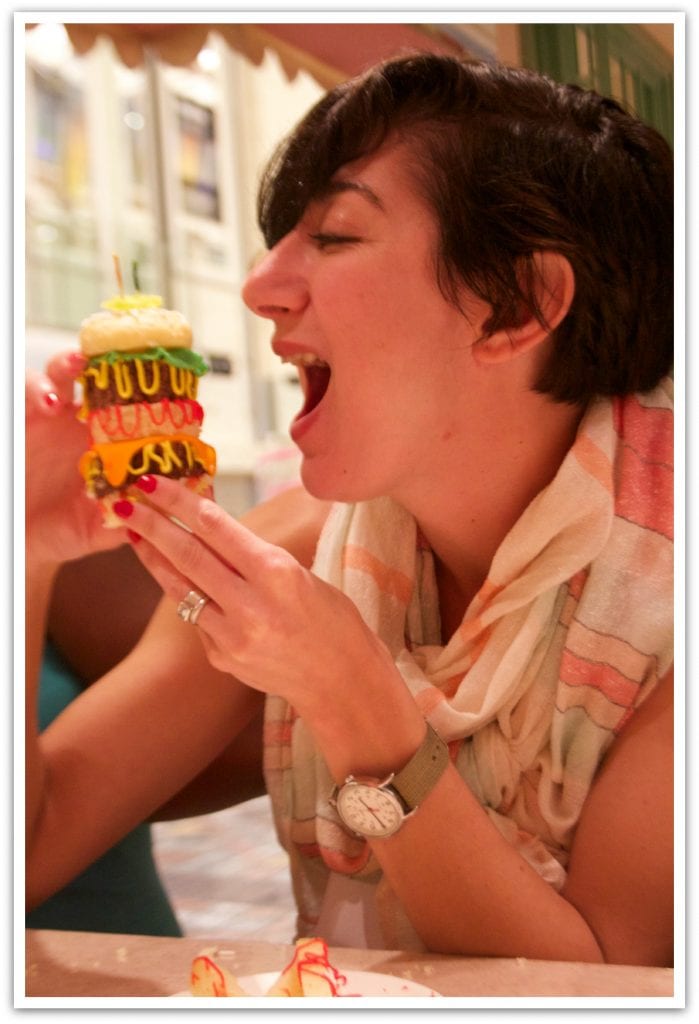 You could buy cupcakes in The Cupcake Cupboard, too. Seriously yummy cupcakes.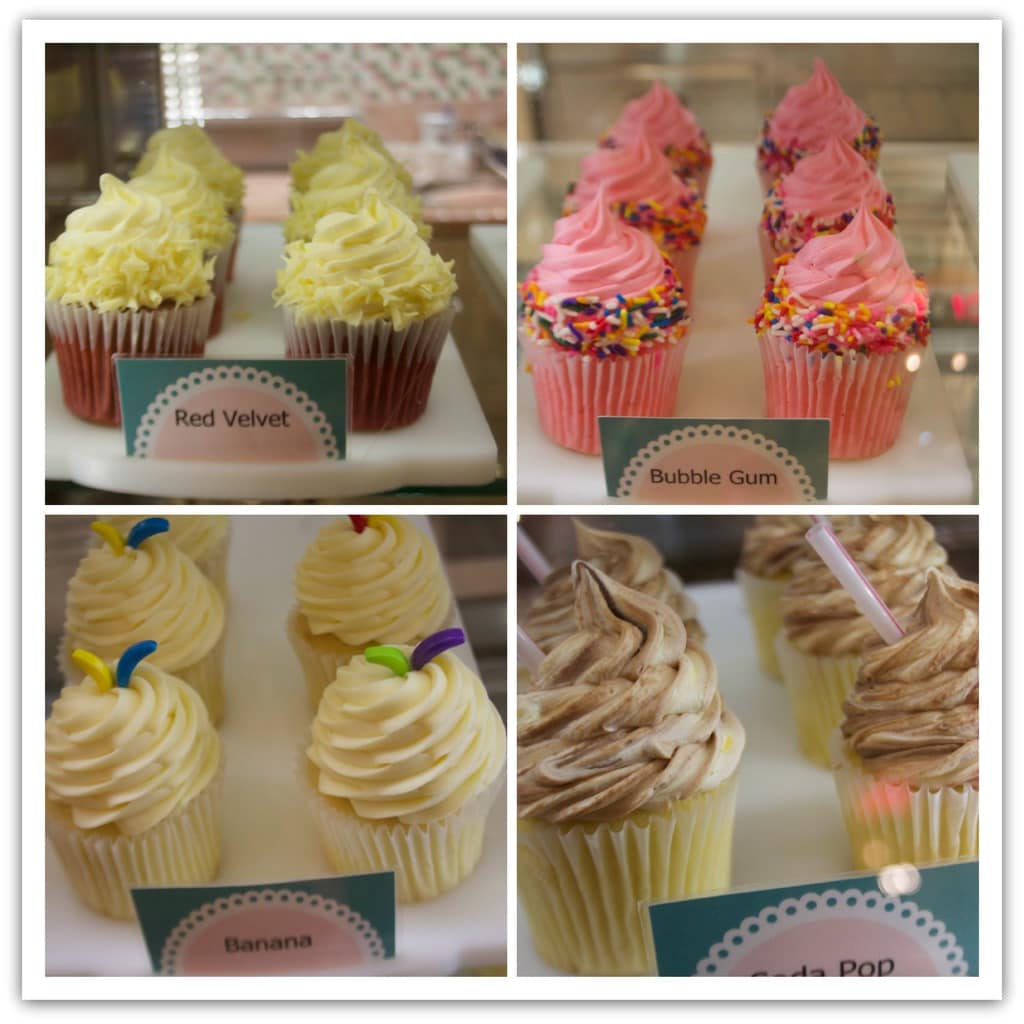 This was such a fun class. I'm not sure if you can still take this class on Royal Carribean, but there is always so much to do! Have you sailed with them? Share in the comments and tell me your favorite part of the cruise.