You can't imagine how much there is to do at El Conquistador Resort. As it's a Waldorf Astoria property, you know you are going to find luxurious surroundings, like the amazing spa, the awesome private island, and the onsite dining and restaurants. But what I really love is that this is a family vacation resort that parents can enjoy, too. I have nothing against casinos, but when my husband and I stayed in San Juan at a hotel that had a casino in it, it seemed like the hotel really catered to adults. That's great if you don't have kids with you. Every parent needs to get away! But when I'm traveling with my family, I want to stay at a family resort.
If you visit El Conquistador Resort, you have got to spend a day at Coqui Water Park. Just looking at this makes me relax.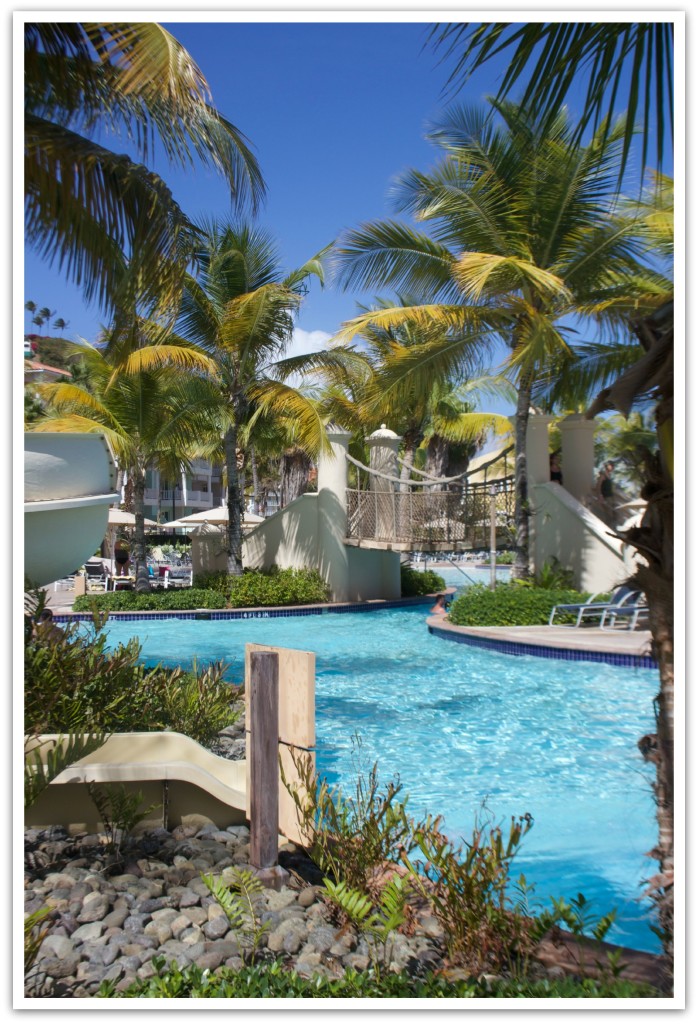 There are plenty of chairs for you to just chill and take in the beautiful Puerto Rico sun. Take a book and enjoy the breeze off the Caribbean.The staff at the snack bar is happy to make you a frozen drink, and they have snacks for when you get hungry. Everyone happy? Don't worry about the kids being bored. Just take a look at the speed slide that there was no way I was going down.
Don't worry, there are other slides! I have to admit, my husband and kids are usually more adventurous than I am, but I spent a lot of time on the tube slide! There is also a body slide.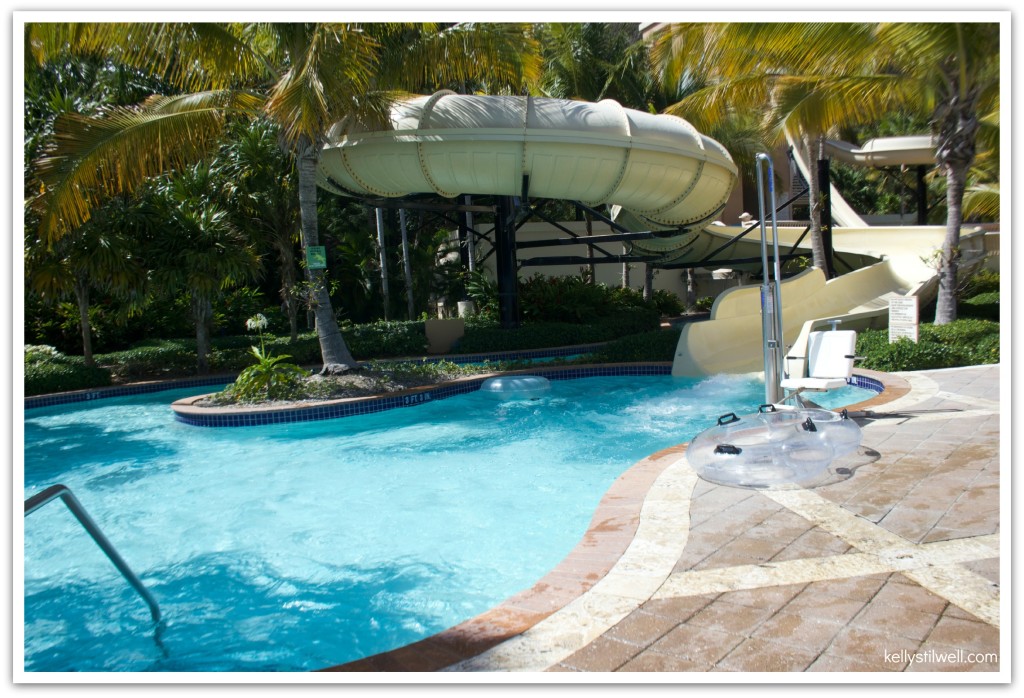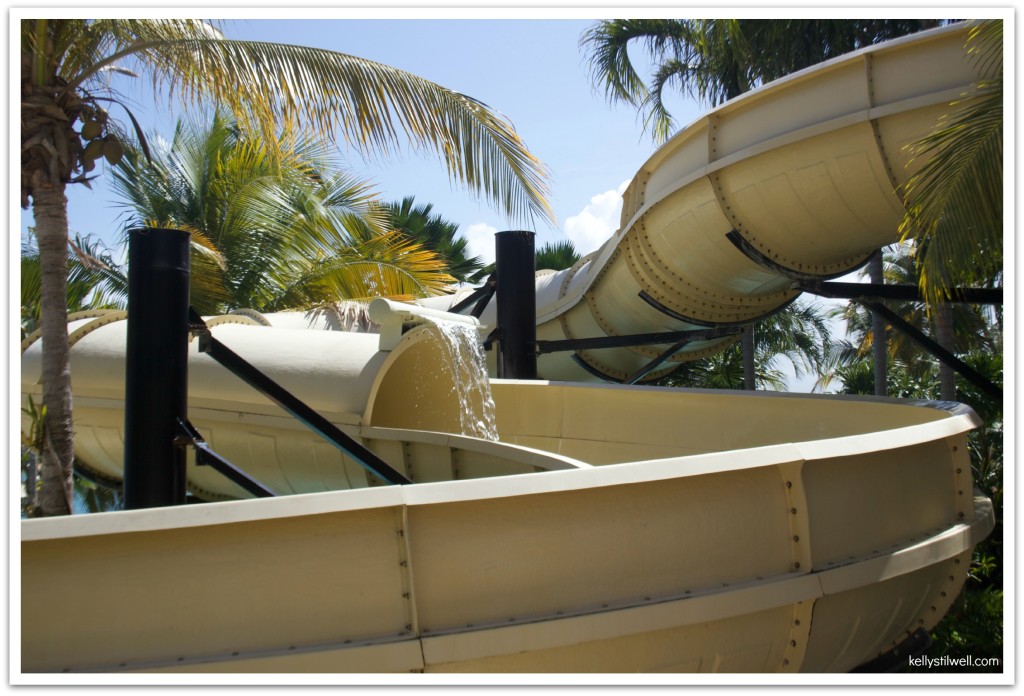 If you have little kids, they will absolutely adore this park, and so will you. You can float with them along the lazy river.
And toddlers have their very own slide!
I could have watched them all day long…go down the slide, climb back up, and go again! It was the cutest slide I have ever seen, and so thoughtful of the hotel to take the littlest kids into consideration.
When the kids conk out for a nap under an umbrella, or if you are there without kids (which would be fun, too!) this makes for a nice view…
That's 8,500 square feet of bliss, in case you were wondering.
The Coqui Water Park is open from 9:30 am until 6:00 pm. You can also opt for a half day beginning at 1:30, which is perfect after a spa day, which is what I did with my daughters while Dad was playing golf. I've seen specials where water park tickets are included with your stay, so be sure to check when making your reservations.
I hope you are able to visit El Conquistador Resort. When you do, please come back and let me know! Enjoy!