Post sponsored by Biz. I'm proud to be an ambassador.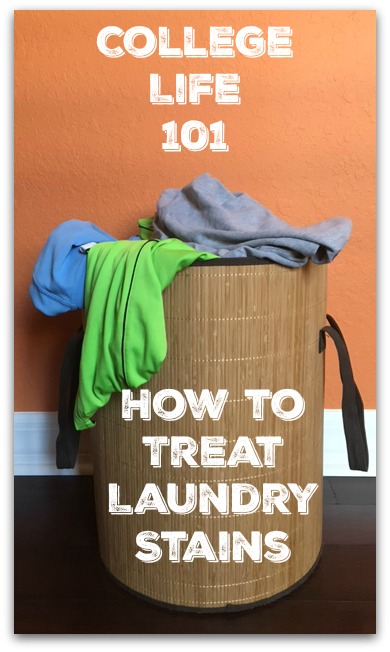 My oldest daughter moved to Orlando for a five month college program last January. She's back home now until she moves to Canada in the fall to work on finishing her bachelors degree in Animation. She's excited about getting back to living on her own in a couple of months, but she sure is enjoying having Mom do her laundry again.
I remember when I left home. I had so many questions that I never thought to ask when I was living with my mom. I remember calling her, for more years than I care to admit, to ask questions like:
What's spices do you use in your marinara sauce?
How do I know if this meat is still good?
What do I use to get a coffee stain out of my favorite shirt?
I have a little experience in this area of laundry. I've never seen anyone have more spills down the front of their shirt than my husband. In addition, he plays a lot of golf, and the sweat stains on his golf shirts are always an issue. My daughters are both artists, and getting paint and charcoal out of their favorite pieces of clothing is also a challenge. All three of the girls in the family (which includes me!) wear make-up. Needless to say, we have stains to deal with around here.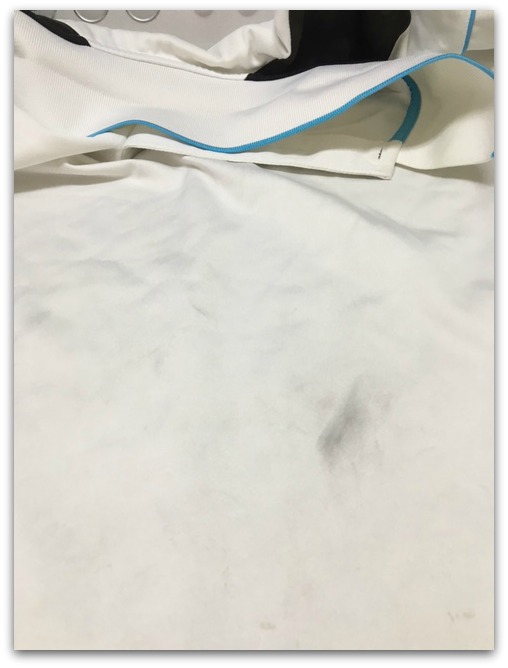 While my daughters are home, I'm working on making sure they know how to do a few things they will need to do on a pretty regular basis. One of those things is laundry. They both have pretty expensive taste, and don't want to see them ruin those hard-earned clothes.
College Life 101: How to Treat Clothing Stains
Always remember this: bleaching is never a good idea when it comes to colors! You don't want to wash out the color when trying to wash out the stain. You're much better off using a stain remover.
For small stains like make-up, charcoal, or food stains, pretreat with a stain remover like

Biz Liquid

.  Wet the area first, then apply Biz directly to the stain.
For all over or larger stains, pre-soaking with a powdered stain remover is the way to go. This is the best way to let the enzymes do their job. Remember not to scrub as you could make the material pill, and it will never look the same. Simply add a ½ cup of Biz Powder for light stains (or a whole cup if the stain is heavier) to about a gallon of water as hot as the garment will allow. The enzymes in Biz will work for up to four hours, so for really nasty stains, just let it set for that amount of time. For extra tough stains, you may have to rinse and repeat, but usually one time will do the trick. This procedure usually even works on set in stains, including coffee!
When traveling, what do you do when get a stain on your favorite shirt? What you don't want to do is leave it untreated until you get home. Pick up a stain remover pen, like Biz On-the-Go, and carry it with you wherever you go. It's proven to clean better than other laundry pens.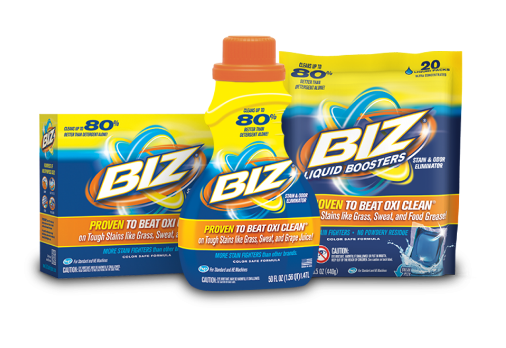 By the way, Biz is not a bleach, but it will also make your whites whiter, so add a Biz Liquid Booster pod to every load. The worst stains are the ones you don't see until you take them out of the dryer. Add Biz as a little insurance on the stains you missed pretreating.
The other area we need to work on while my girls are home is saving money! That's a much longer post, but for now, you can save by grabbing this $1.00 off coupon, good for any variety of Biz Stain Fighters.