The third annual Clearwater Beach Uncorked Wine Adventure has come and gone, and I'm already looking forward to next year! My husband and I drove out to Clearwater on Sunday, looking forward to a fun day of food and wine, and we were not disappointed. Seeing the tent in the gorgeous white sand up ahead, I was ready to relax and enjoy the beautiful weather.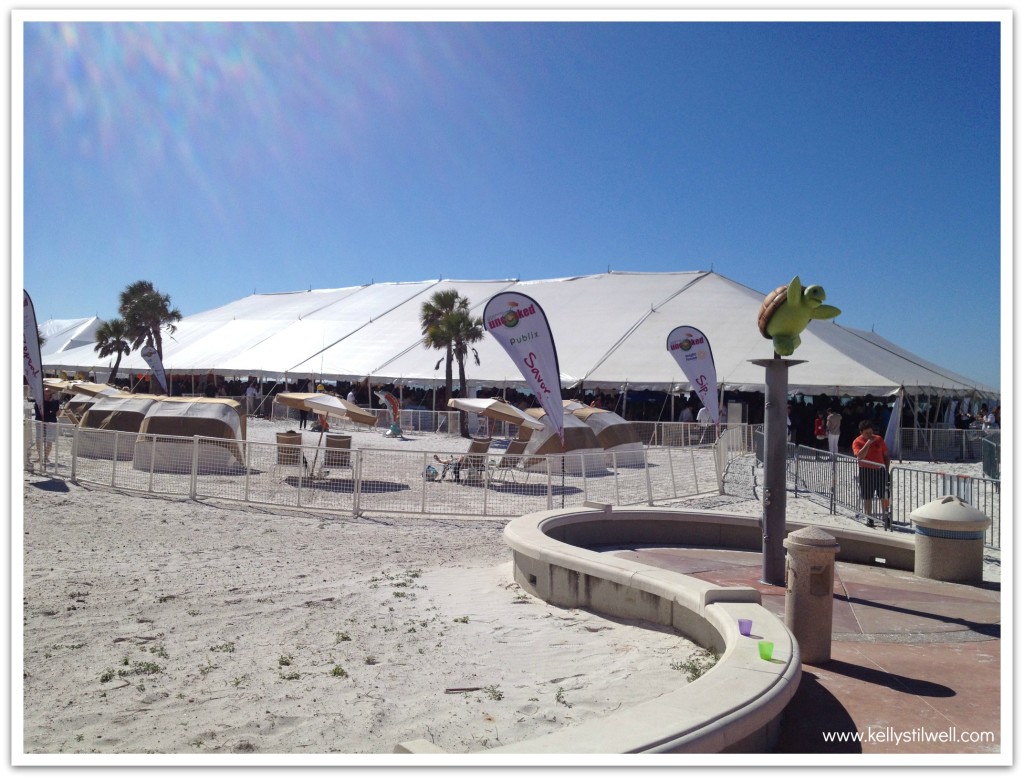 As we entered, we were given a glass for wine tastings, and this awesome tote bag for all the goodies from vendors.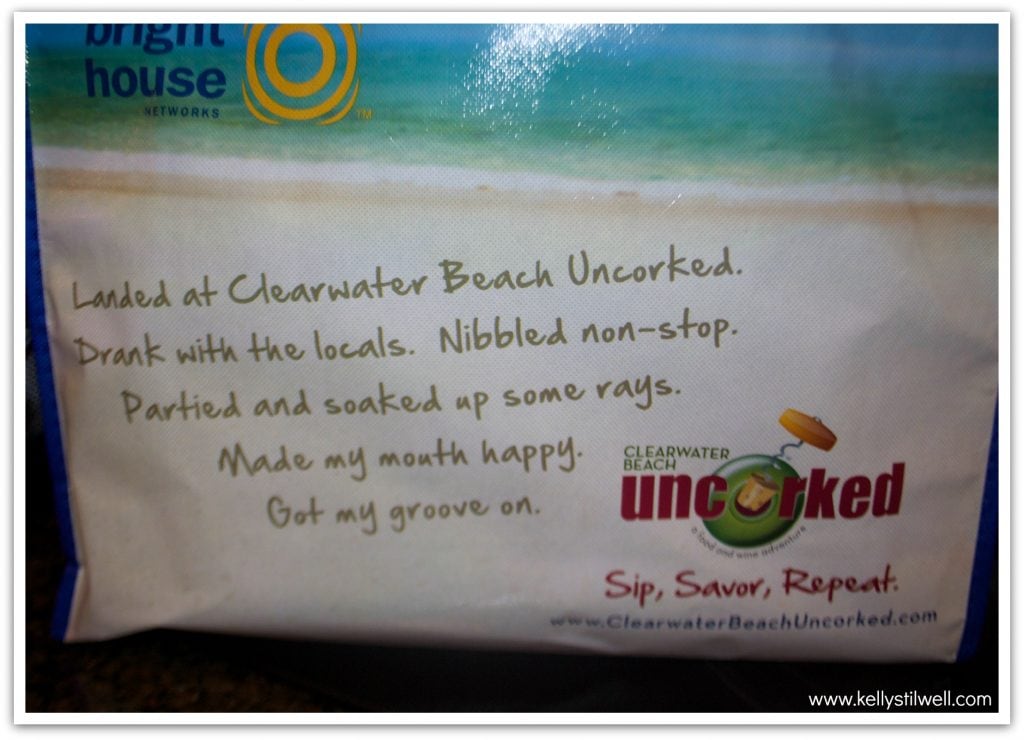 I've seen coat checks, but never a shoe check!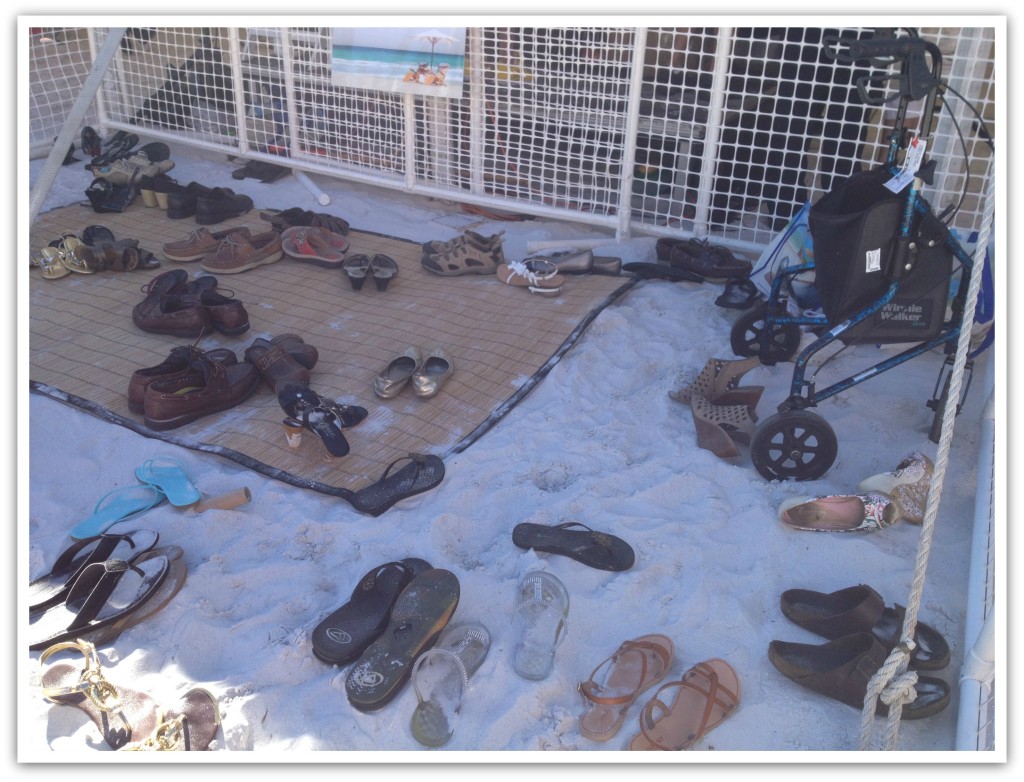 Of course I took advantage.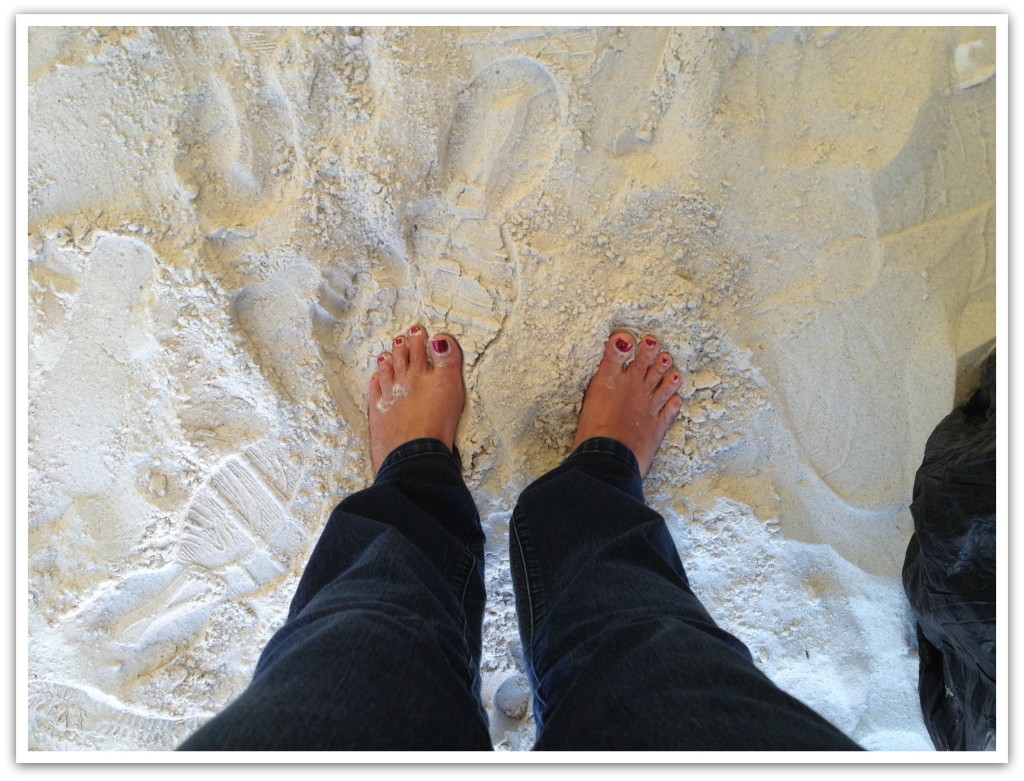 A tasting of a 2012 Sauvignon Blanc from one of my favorite wineries, Chateau Ste. Michelle, was a great was to begin our adventure. If you ever visit the Seattle area, you have got to visit Chateau Ste. Michelle. We had such an amazing time when we were there years ago, and usually have a bottle of their wine open at home.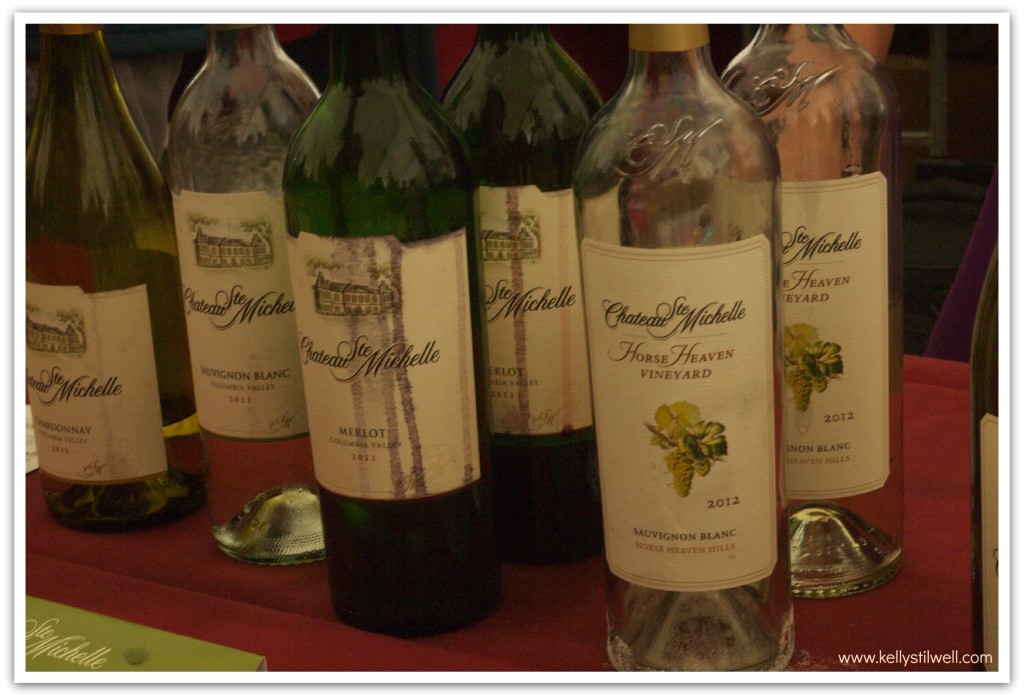 Throughout the two huge tents, there were wineries, restaurants and food companies offering tastings.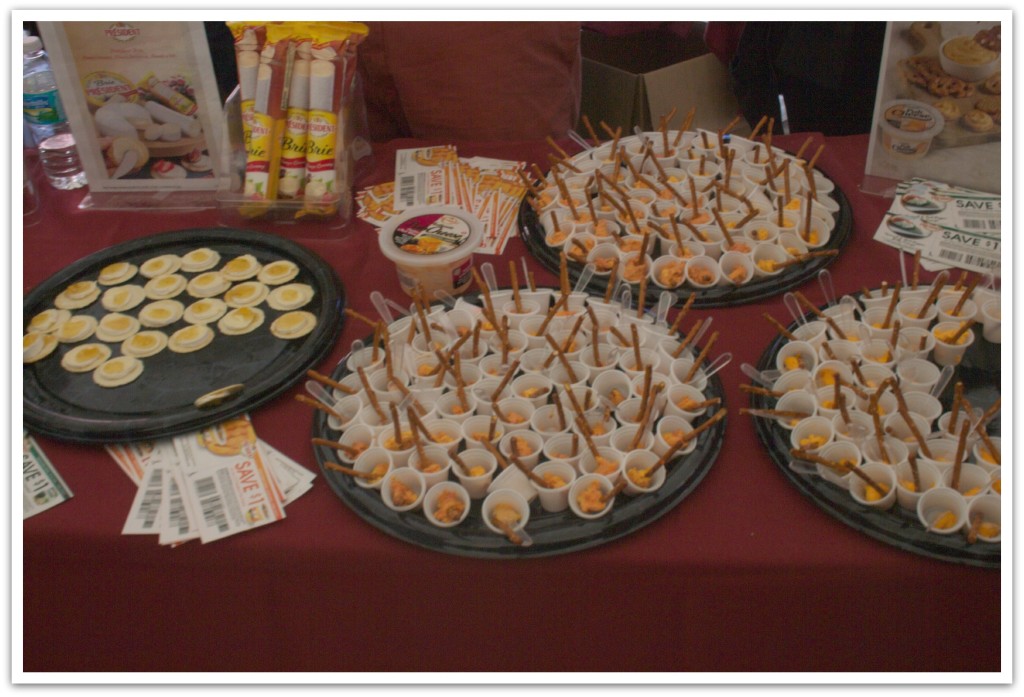 Publix was on hand to share ideas from their Aprons recipe program. I've often been shopping when they are preparing a dish, and who can resist? I've picked up everything I need right there and made the dish at home, too. I love that it's so easy and convenient.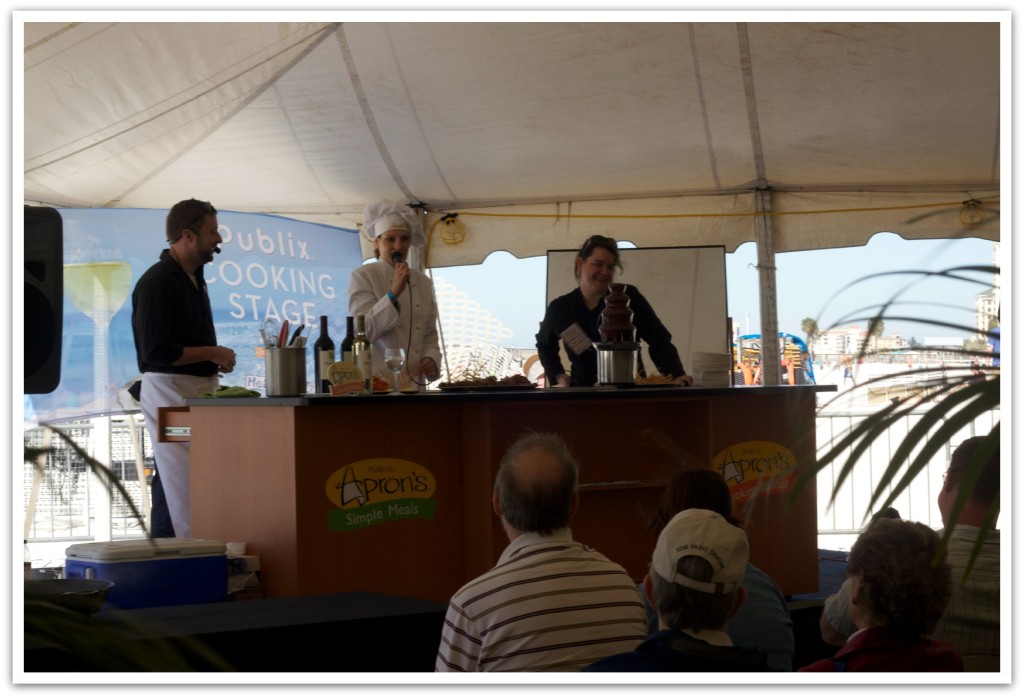 Publix even has cooking classes where you can learn in a classroom setting. I've always wanted to check it out, and now that I've seen the chefs in action, I'm going to make a point to do it. How fun would it be to gather a group and learn together?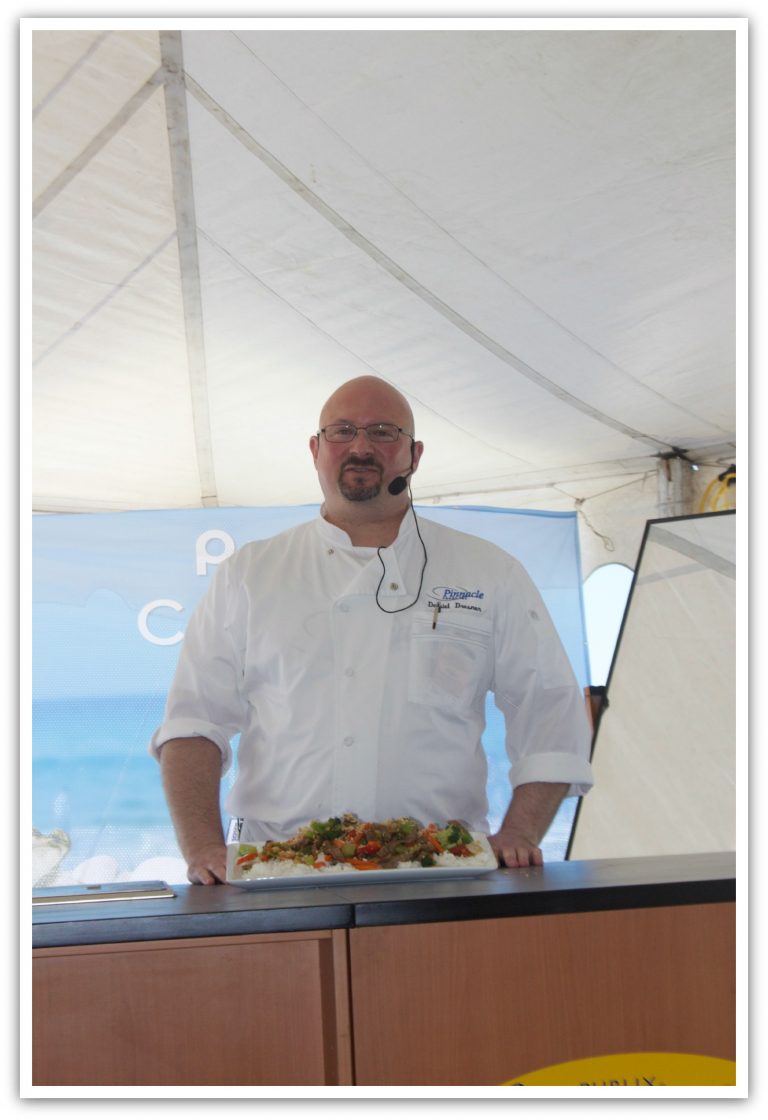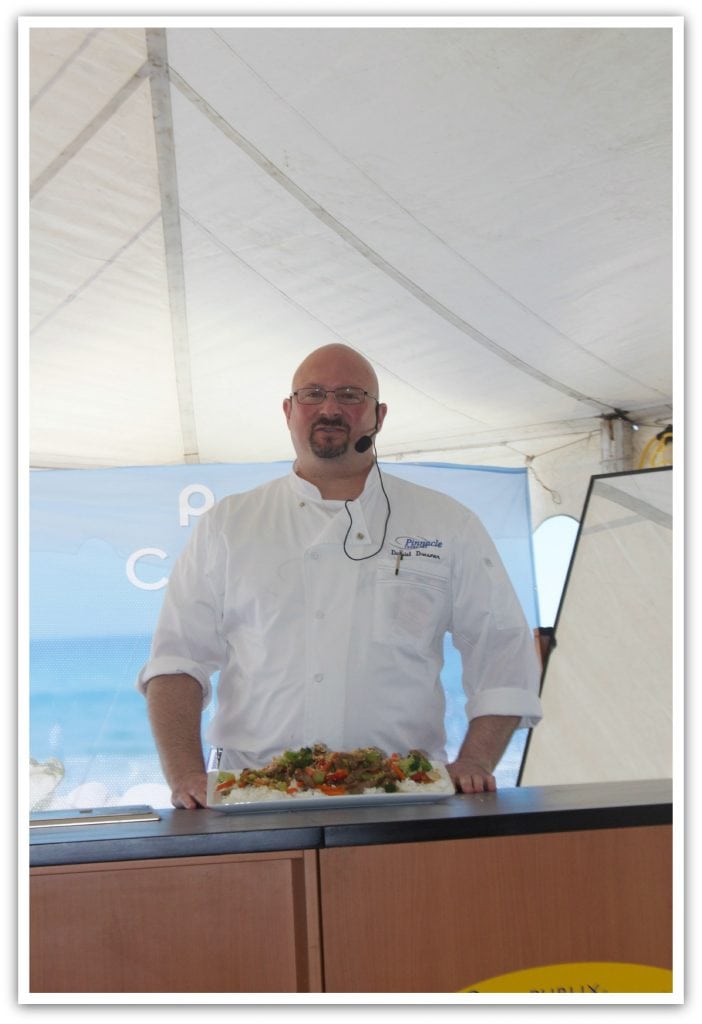 It was hard to choose what to do next, so we just fell in line to check out each vendor. We stopped for a taste of Pinot Noir at Hahn Winery. Delicious!
Every vendor was eager to share information about their wine and offer a tasting. We always enjoy learning more about where the grapes come from, how they are blended, and the overall process of creating a great wine. We have quite a collection, and we're always adding to it.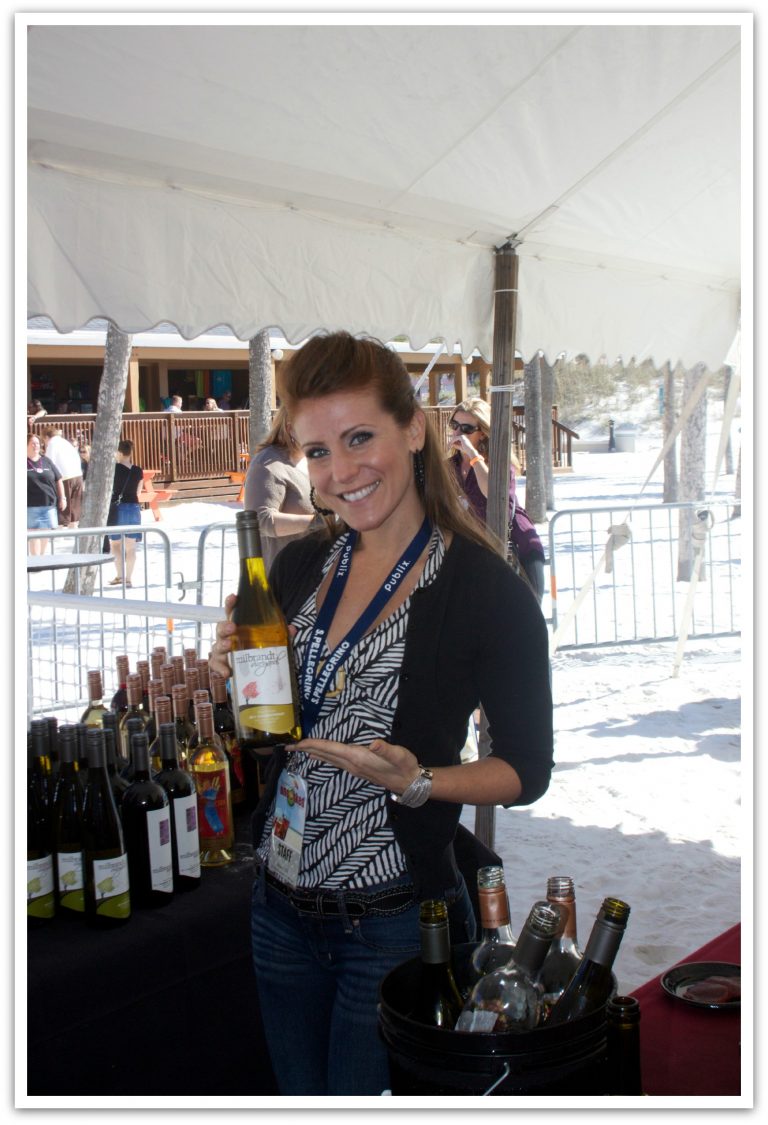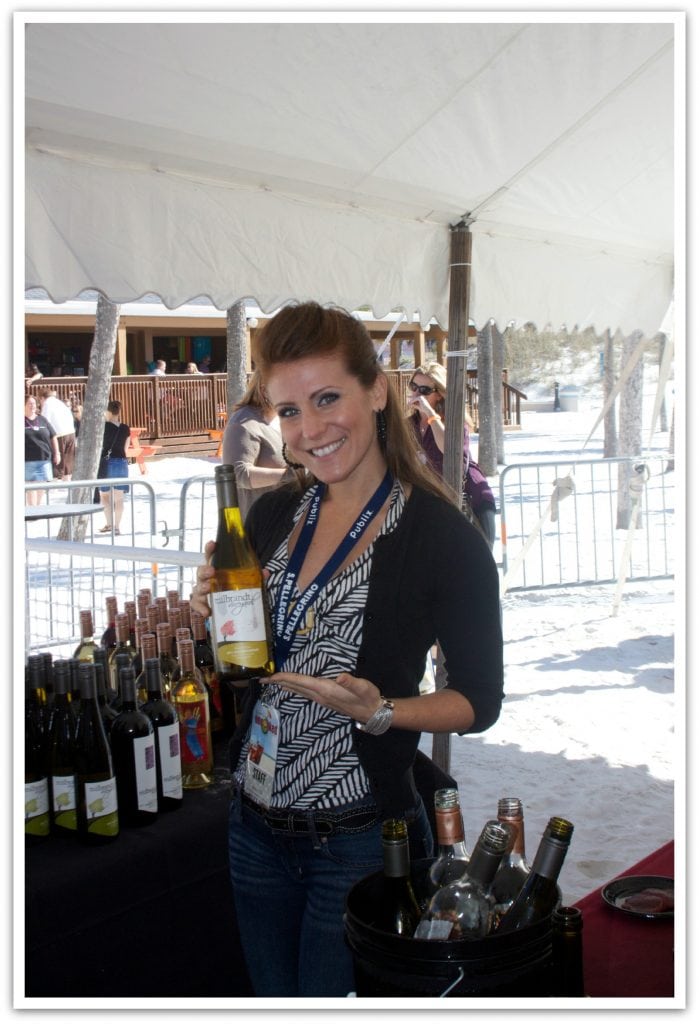 We watched paella being prepared by Shor American Food Grill. Can you imagine cooking in that quantity?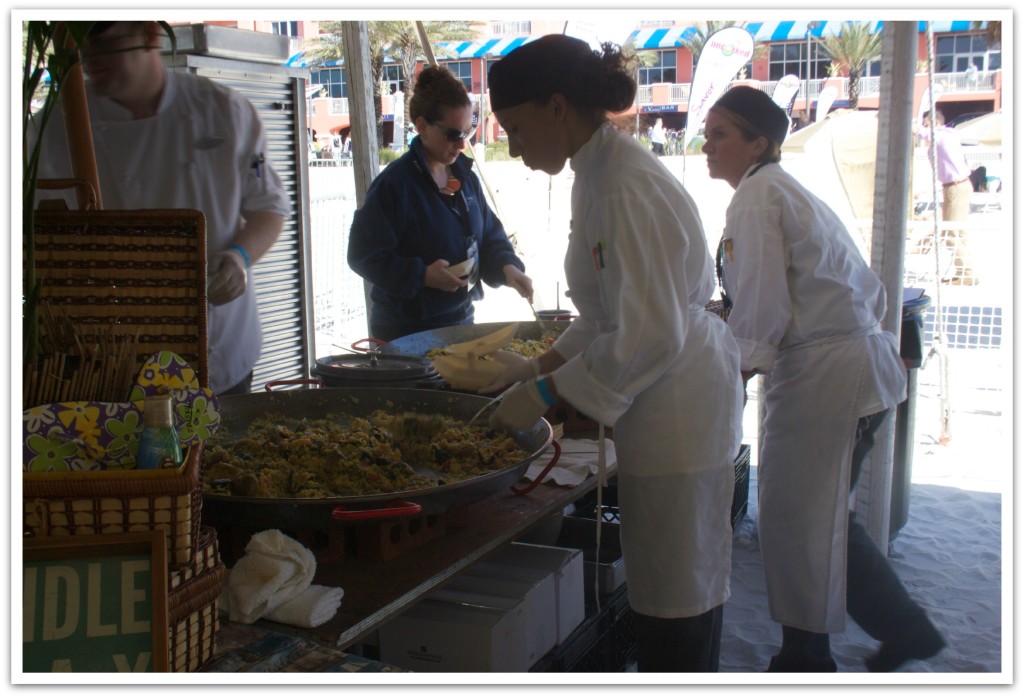 This was without question the best food I tasted at the event.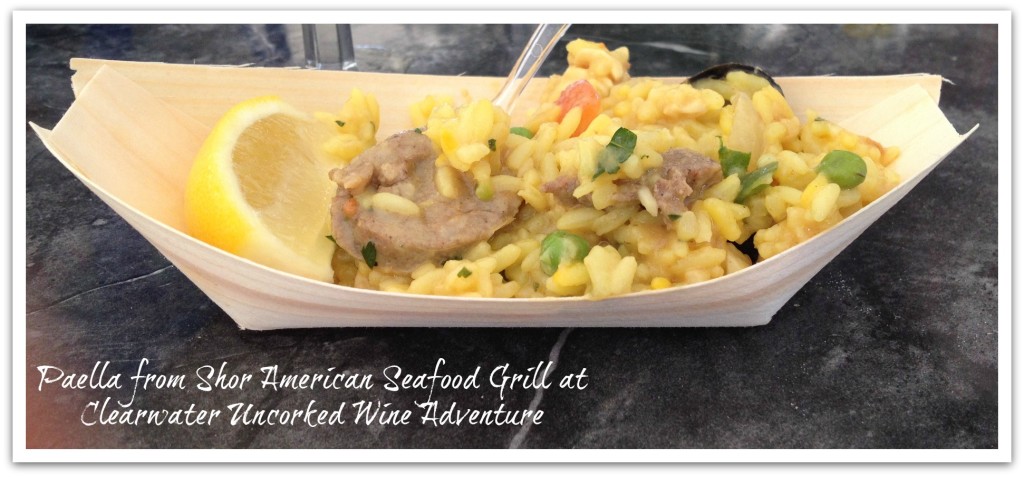 The paella was so full of seafood and sausage and the portion was huge. I can't wait to try Shor the next time we're in the area! We had fun chatting with one of the chefs, too!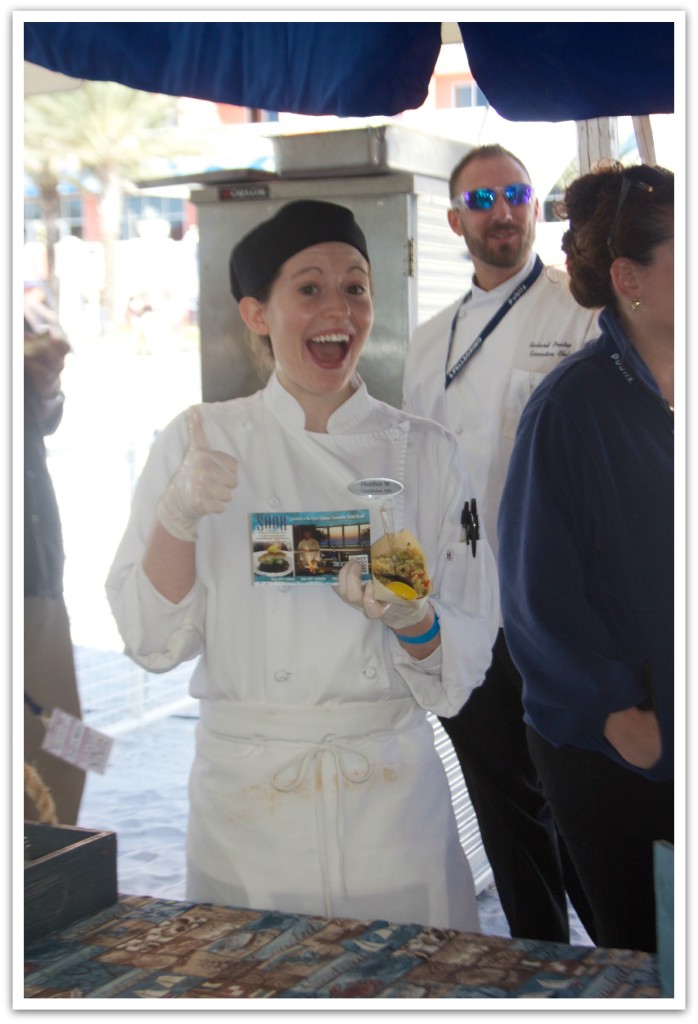 I was excited to find my very favorite drink, Prosecco, from Mionetto. Yes, please! Prosecco is an Italian sparkling wine, usually made from the Glera grape. I drink it with everything from a hearty bowl of Tuscan bean soup to pizza. It's a really refreshing drink, and great for parties. I served it for New Year's with a splash of raspberry liqueur and a couple of fresh raspberries. It was a big hit! I also tried the Moscato for the first time. Made from the Moscato grape, it's a little sweeter than Prosecco. I typically like dryer wines, but I really enjoyed it.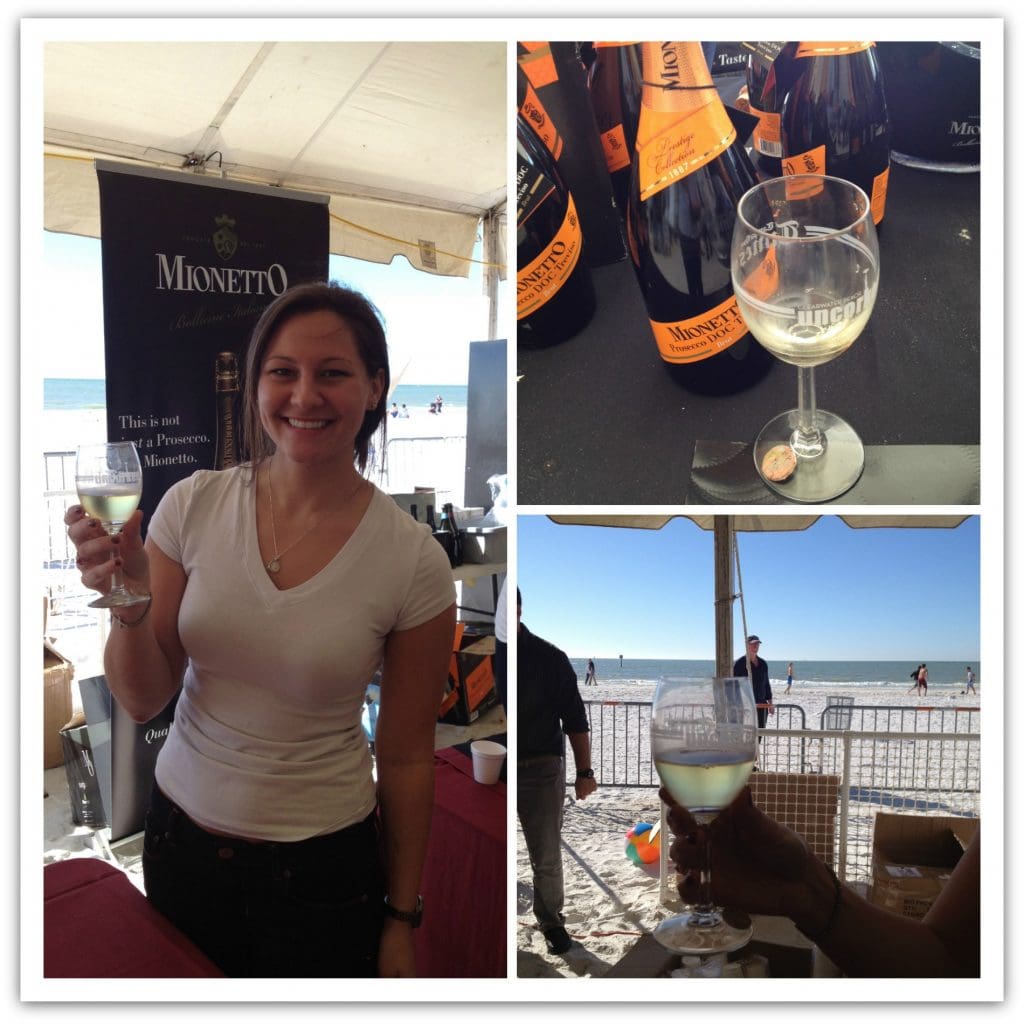 For those who prefer an ale instead, Sweet Water Brewing Company was on hand to quench your thirst. We were already fans of these guys, too. Am I beginning to sound like a lush?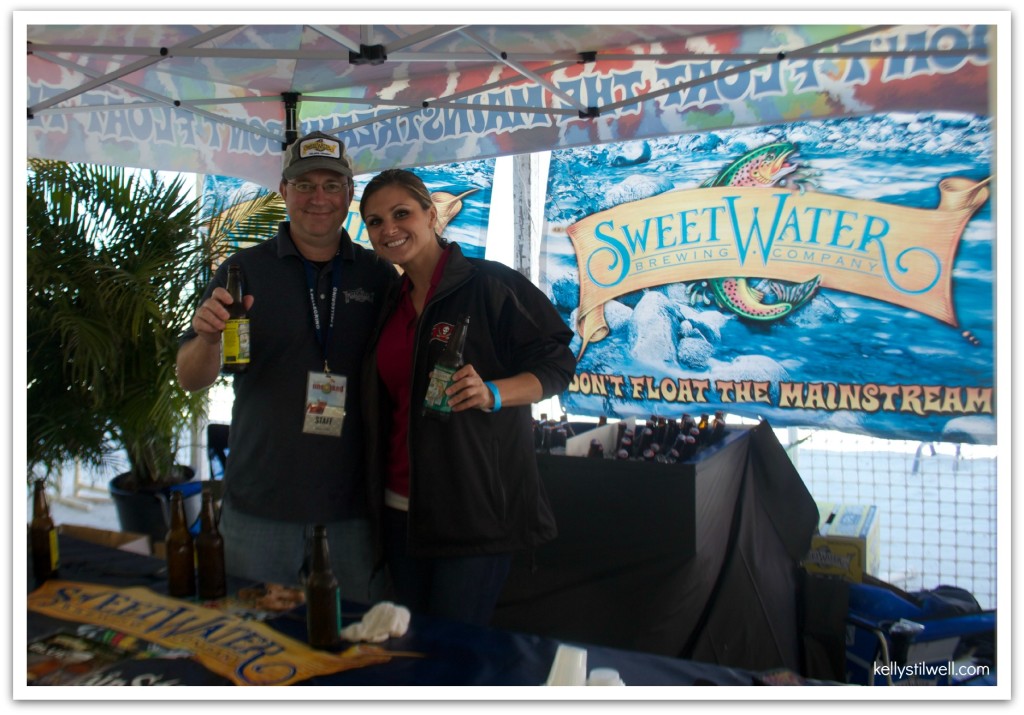 It looked like the crowd was really having a good time! We enjoyed just chatting with people as we were waiting in line for the next tasting.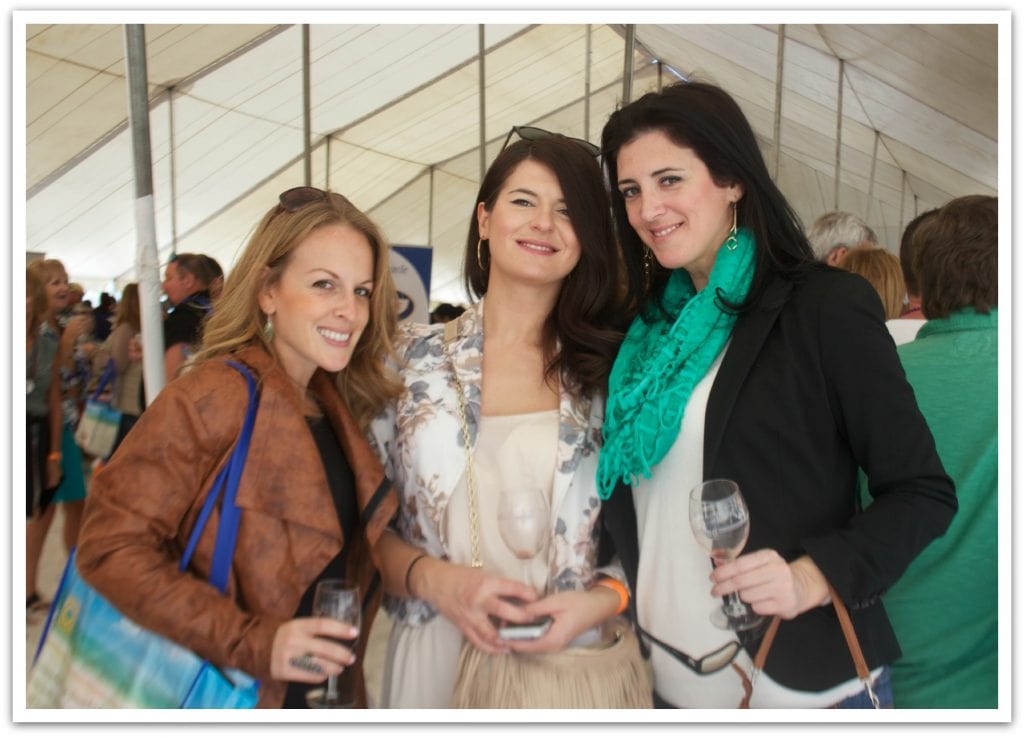 My husband is a huge Rodney Strong fan. We love this 2012 Pinot Noir, and it's priced really well. It's great to drink now, but will age well over the next few years.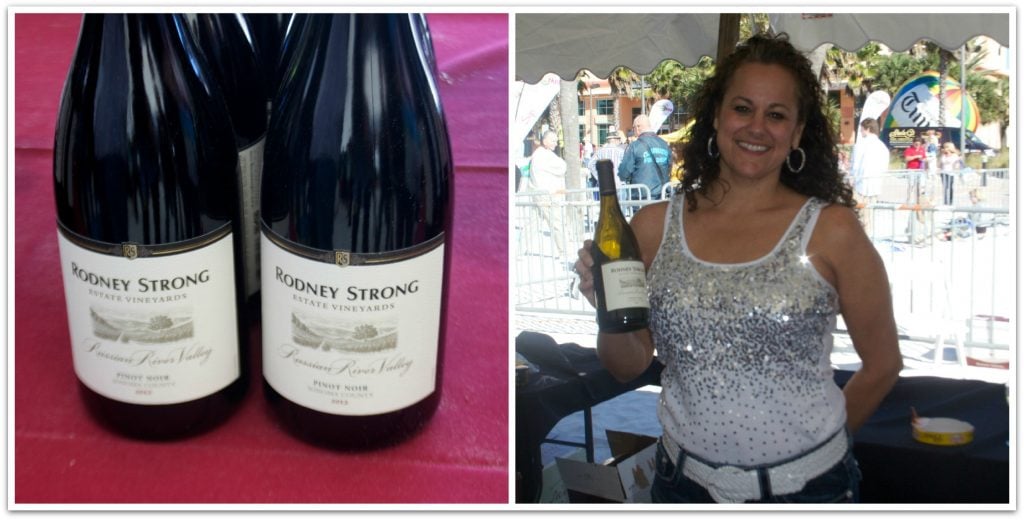 The Bay Star Restaurant Group (Salt Rock Grill, Island Way Grill, and others) served up raw tuna that was fantastic. I heard the crab cakes were also fabulous.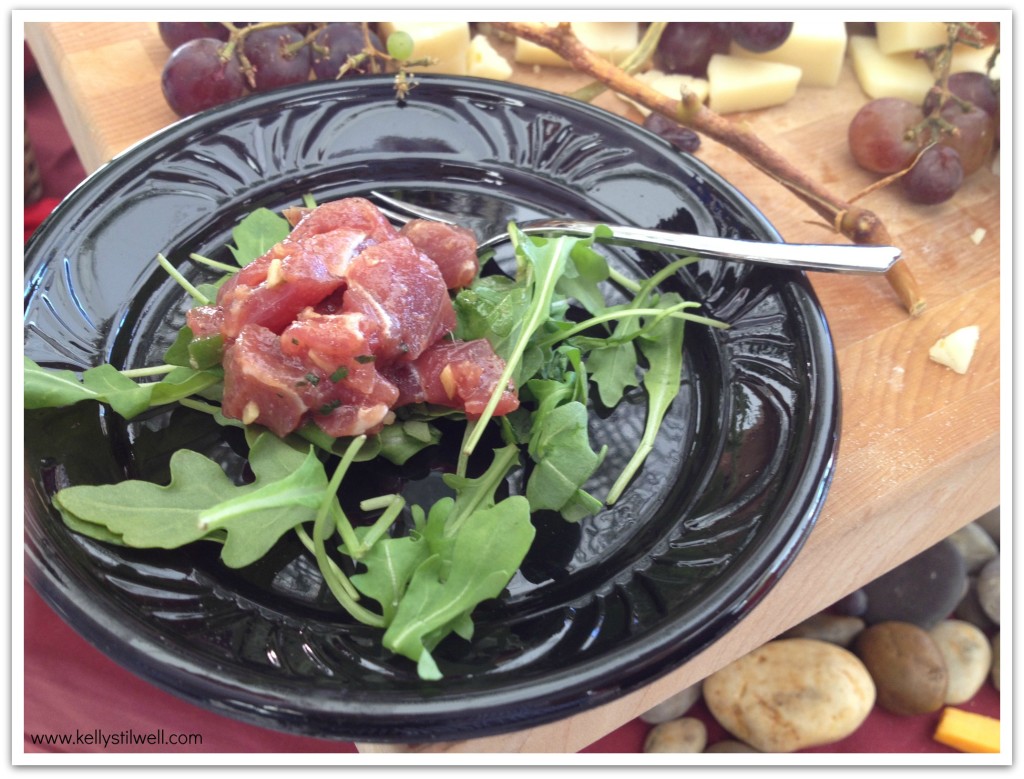 We were happy to see St. Francis Winery as it's another of our favorites.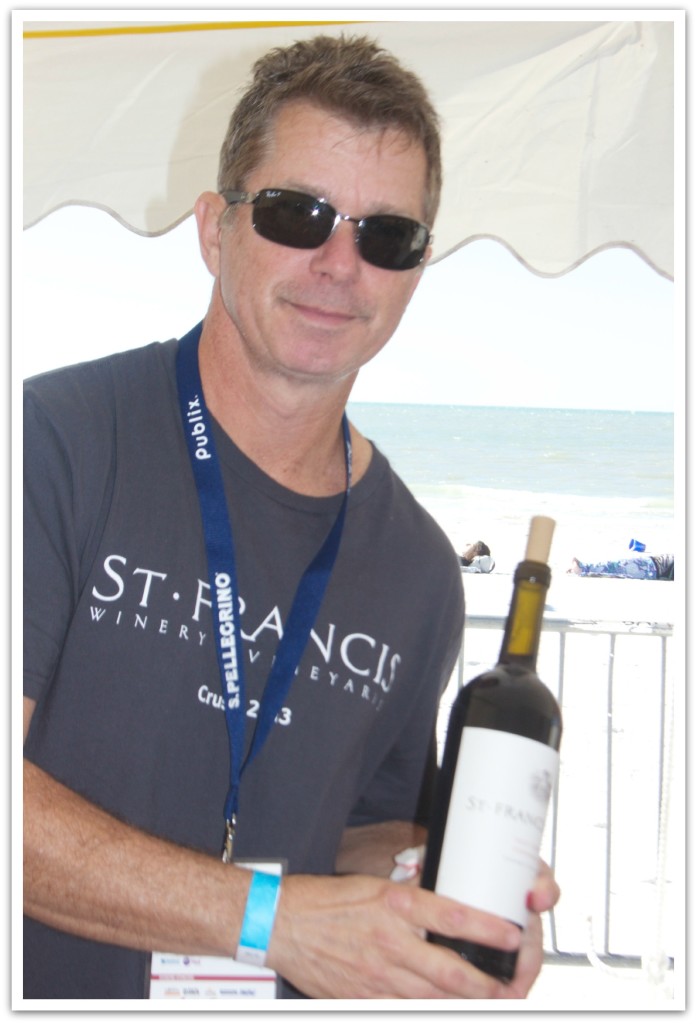 Buitoni served up a delicious dish of Spinach & Ricotta Tortelloni with cherry tomatoes. Such an easy weeknight meal!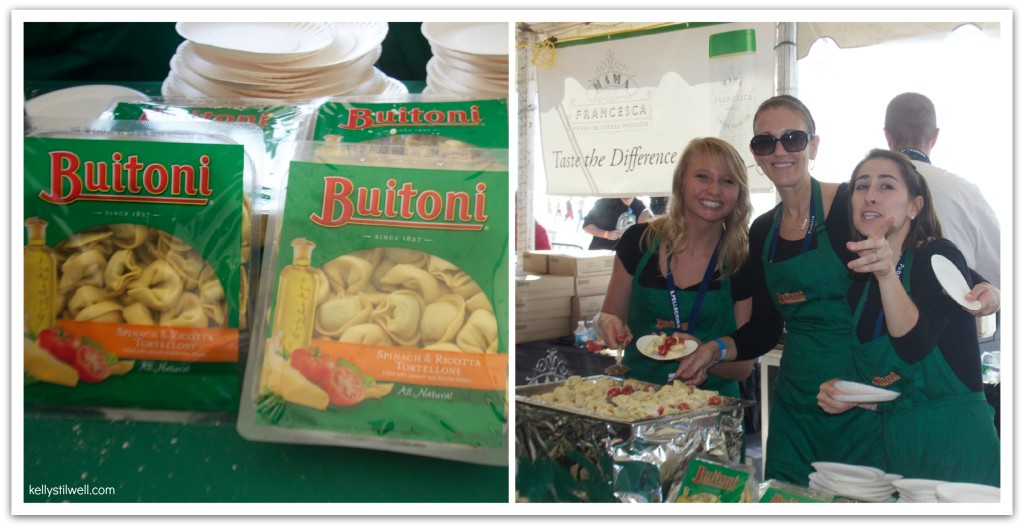 Over at the Hyatt Regency, there was another area set up for spirits, so we headed over to check it out. Jimmy's Crow's Nest, from the rooftop bar at Pier House 60 Marina Hotel, was ready for visitors.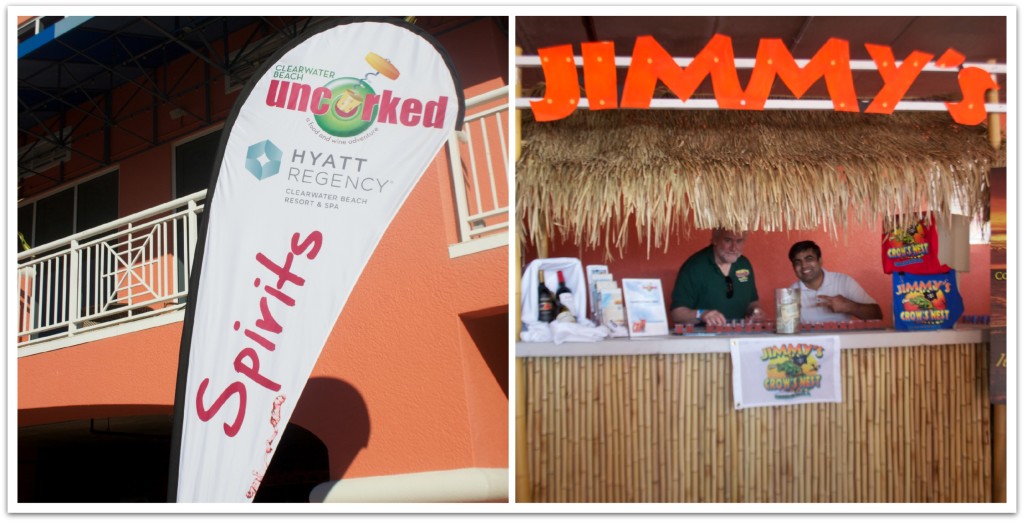 Have you tried Tito's Handmade Vodka? You have got to try it! Handmade by Tito Beveridge in the oldest legal distillery in Texas, this vodka is nothing like you'd expect. It is honestly so smooth I was sipping it. This from a girl who always mixes her vodka with some kind of juice. My husband says straight is the only way to drink Tito's, and I may be convinced. It's heavenly.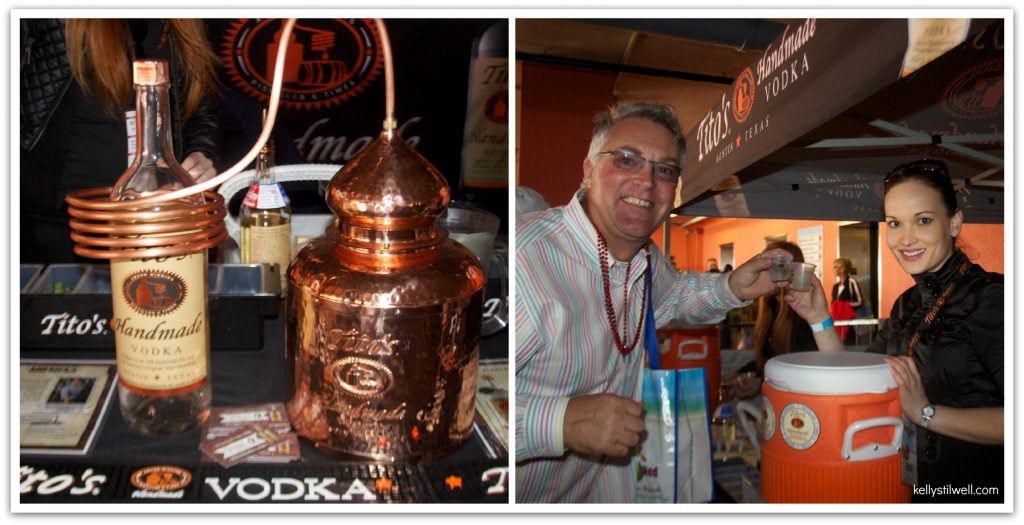 There were several spirit brands offering tastings, but we had a long drive and it was time for coffee! Back at the food and wine tent, a deejay was playing music and giving out prizes. Many vendors had giveaways, too. We picked up Reynold's Slow Cooker Liners and Oven Bags, Party-Tizers Veggie Chips, Lindt Chocolates, and my older daughter's latest obsession, Sheila G's brownie brittle! We came home with a tote bag full of goodies!
We had an absolute blast and we're already looking forward to next year! Thanks so much to Clearwater Beach Uncorked for inviting me to attend!
Have you been to a great wine festival you'd like to share? I'd love to know so I can check it out, too!