Have you tried Cigar City Brewing? I'm honestly not a huge beer drinker, but when I do drink it, I prefer a craft beer. I guess I'm not alone because Cigar City Brewing has enough of a following that Carnival Cruise Lines has decided to partner with them to offer Cigar City Beer to cruise passengers on all their Florida-based ships.
This is a pretty big deal as there has never been a partnership of this magnitude between a cruise line and craft brewery. And regardless of Cigar City Brewing being based in Tampa, they have become one of the most popular craft breweries in the world. It's a perfect partnership.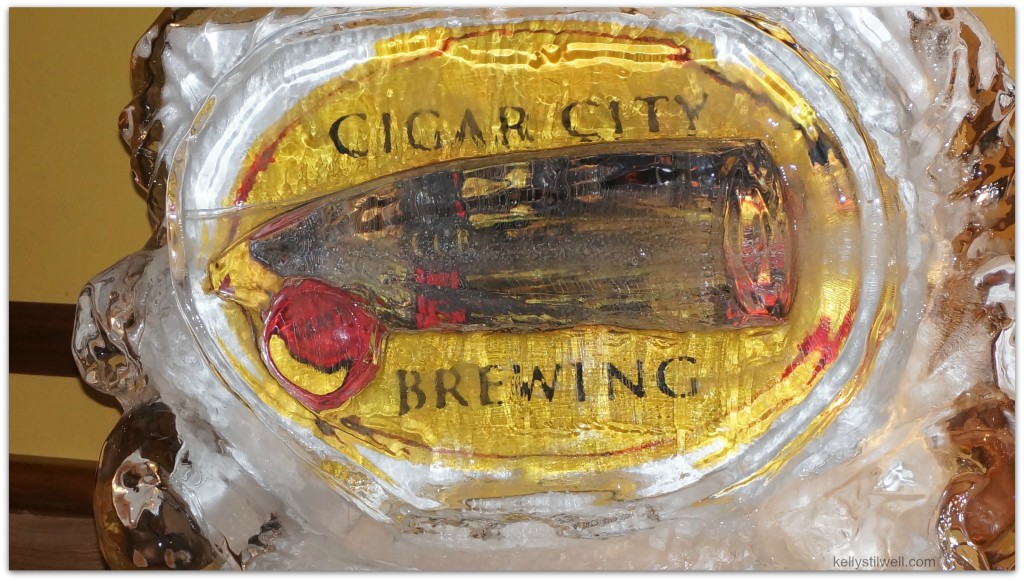 I was excited to be invited to the celebration aboard the Carnival Legend last weekend. The ice sculpture they made was awesome! I've always heard Carnival was amazing, so it was fun to see them in action. The celebration took place in the Red Frog Pub. Here's a shot of the Pub from Carnival, before it was filled with guests.
The first thing I did was order a Florida Cracker Belgian-Style White Ale. It was love at first sip. You can also try the Invasion Pale Ale. Both are now available on Carnival's Florida-based ships.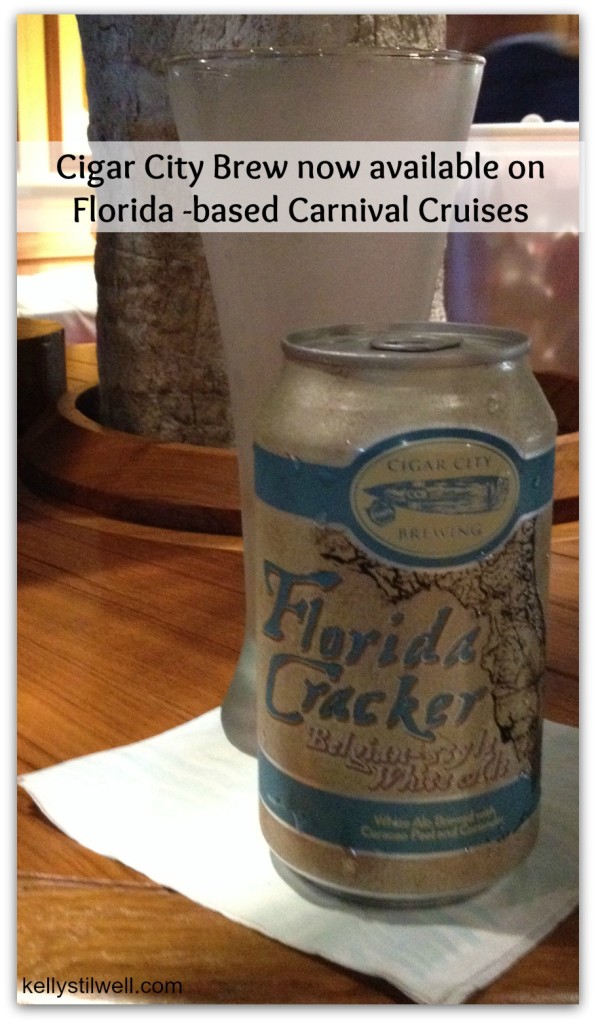 Named for the colonial-era "Cracker" cowboys, the White Ale is brewed with unmalted wheat, orange peel and coriander. The color is like straw, and it has a dry, spicy finish. You can also taste a hint of orange peel, coriander and vanilla. For me, there is such a huge difference in craft beers versus traditional brews. For one thing, because the batches are smaller, the brewmaster can really perfect it. Again, because the batches are smaller, the ingredients can be top-notch.
Tasting a craft brew is more like tasting a wine, with hints of different spices and flavors not found in your every day run-of-the- mill beer. For those who don't typically like beer, I challenge you to try a craft brew the next time you're thirsty on a hot day. I'm betting it will change your perception about beer.
It was fun to be on the Carnival Legend for the celebration of the partnership between Carnival Cruise Lines and Cigar city Brewing.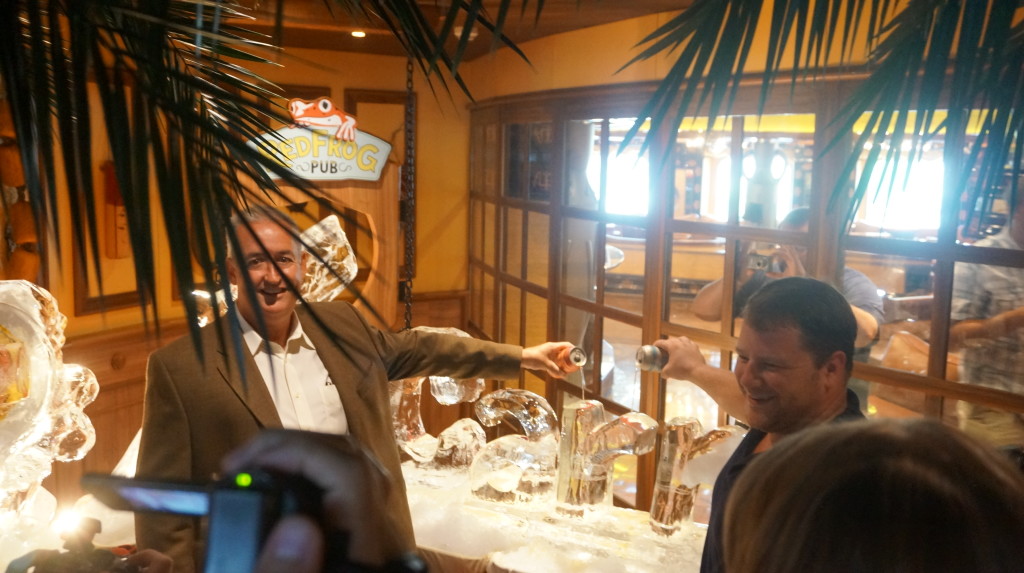 Hanging out with friends Stefanie (Mommy Musings) and Rick (Rick on the Rocks) made it even more fun!
Planning to try a Cigar City Brew on your next cruise? You'd better book with Carnival then, because they are the only cruise line who will be carrying the Florida-based brew.
You can learn more about booking with Carnival Cruise Lines on their website.