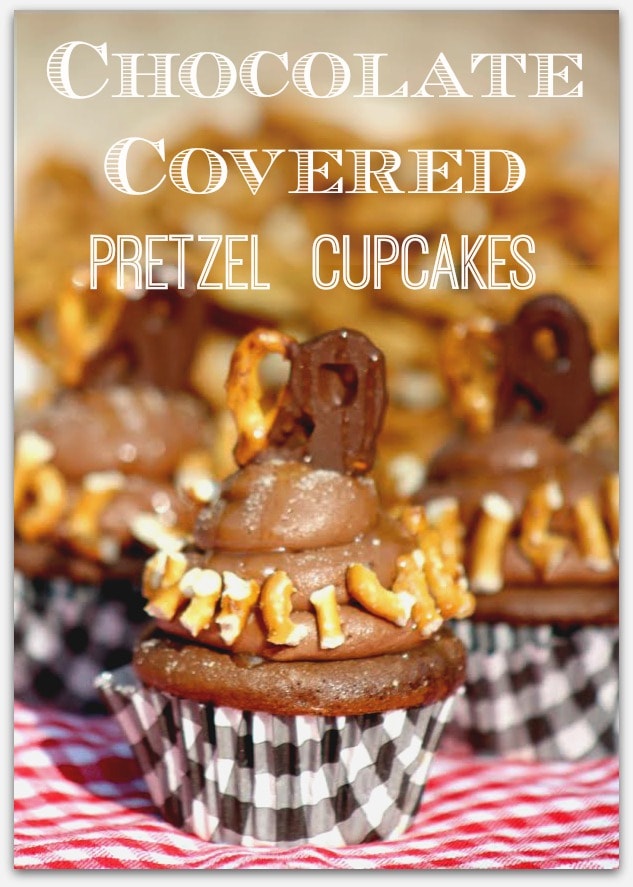 Who loves chocolate covered pretzels? I do! This recipes is so yummy, and will have your friends begging for more!  Don't buy when you can DIY one of the best desserts ever created! The saltiness of the pretzels with the sweetness of the chocolate is the perfect mix! Let the kids decorate with the pretzels and they can tell everyone they helped!
Chocolate Covered Pretzel Cupcakes
Cupcake Recipe
2 cups Sugar
1-¾ cups all Purpose Flour
¾ cup Cocoa powder
1 tsp Baking powder
1 tsp Baking soda
1 tsp Salt
2 Eggs room temp
1 cup Whole Milk
½ cup Vegetable oil
1 cup HOT water
Directions
Preheat oven to 350 degrees
Fill muffin tins with Cupcake liners
In a bowl, whisk sugar, flour, cocoa, baking powder, baking soda, and salt
Add in eggs, milk, and vegetable oil mix well
Slowly add in boiling water, stirring until combined
Fill baking cups ⅔ of the way full.
Bake for 20-22 minutes, use a toothpick inserted in center when it comes out clean they are done
Transfer to a wire rack to cool completely before frosting up to 1 hour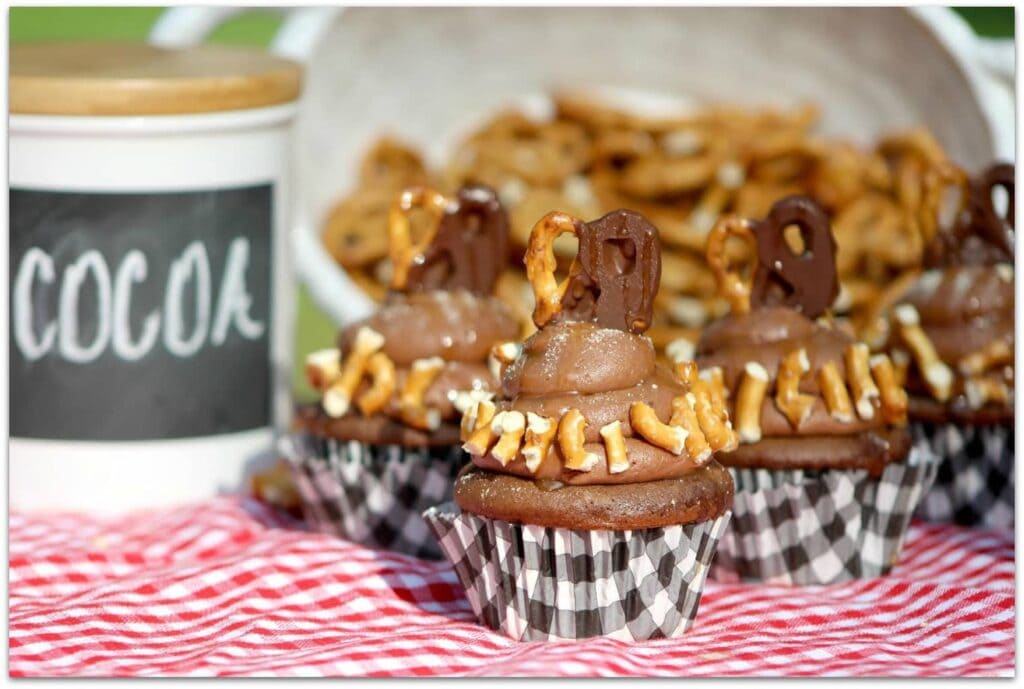 Pretzel Buttercream Frosting Ingredients
1 cup unsalted butter, room temp
2 cups powdered sugar
1 tsp vanilla extract
1 cup of pretzels
12 chocolate dipped pretzels
Sprinkle of sea salt
Pretzel Buttercream Frosting Directions
In a bowl, mix together butter and powdered sugar.
Add in vanilla extract
Continue to mix until well incorporated
Top with chopped pretzels
Now add a chocolate covered pretzel to the top
Aren't they awesome?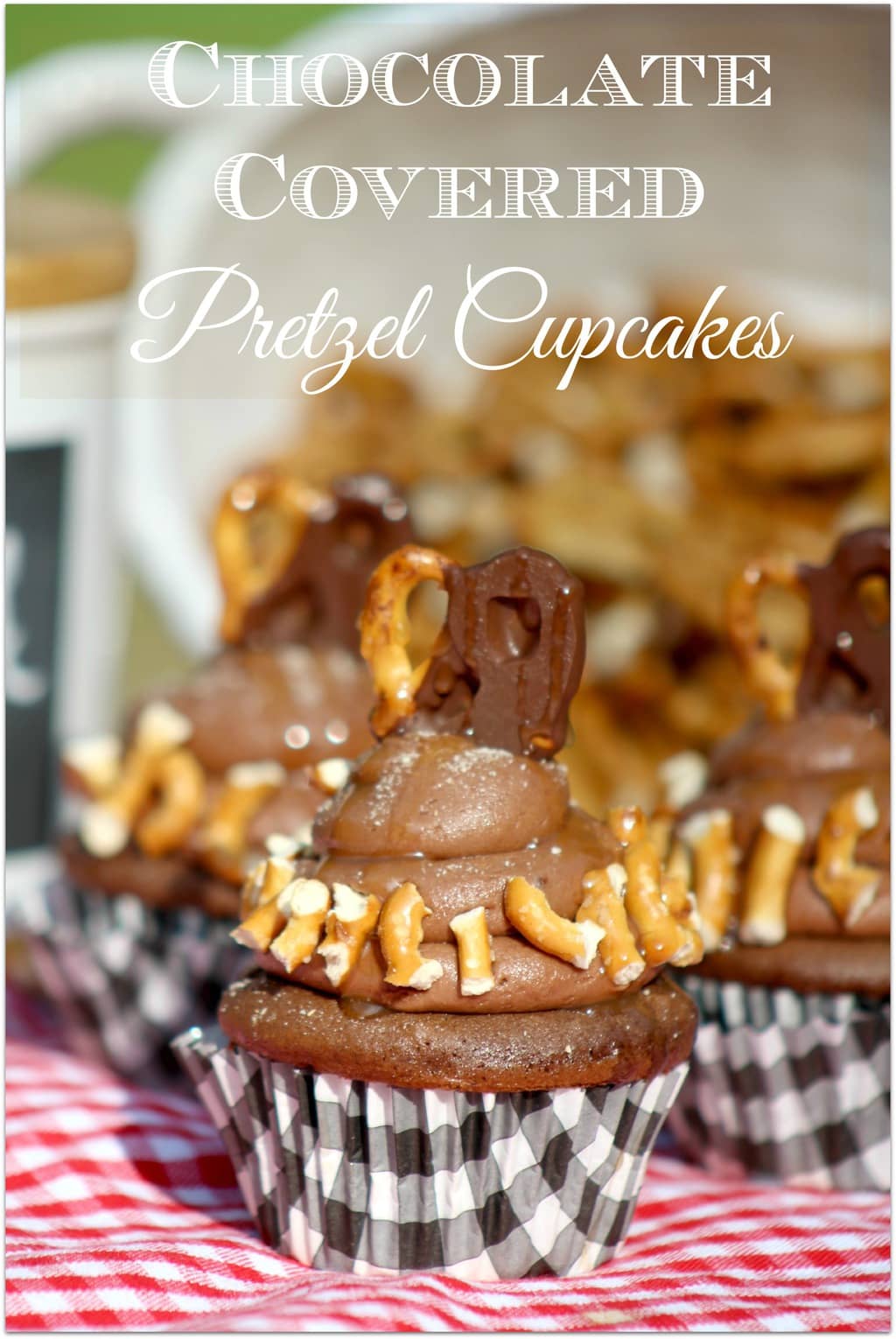 If you love cupcakes, check out these Lemon Lime Refresher Cupcakes or these Pineapple Mojito Cupcakes! For more cupcake fun, follow my Cupcake Crazy Pinterest Board!