This recipe for easy chicken tortilla soup is one of our favorites. My oldest daughter has loved chicken tortilla soup since the first time she had it out at a restaurant. She has grown to like the spice, but when she was younger, there were times she would order it and I'd have to eat it because of the spice.
The slightly spicy flavor of this recipe is perfect served with a cool scoop of sour cream. I usually leave a bowl of cilantro on the table and let everyone add their own. My husband and I like a lot, but the girls only use a pinch. One thing is for sure, if you like Mexican food, you are going to love this soup!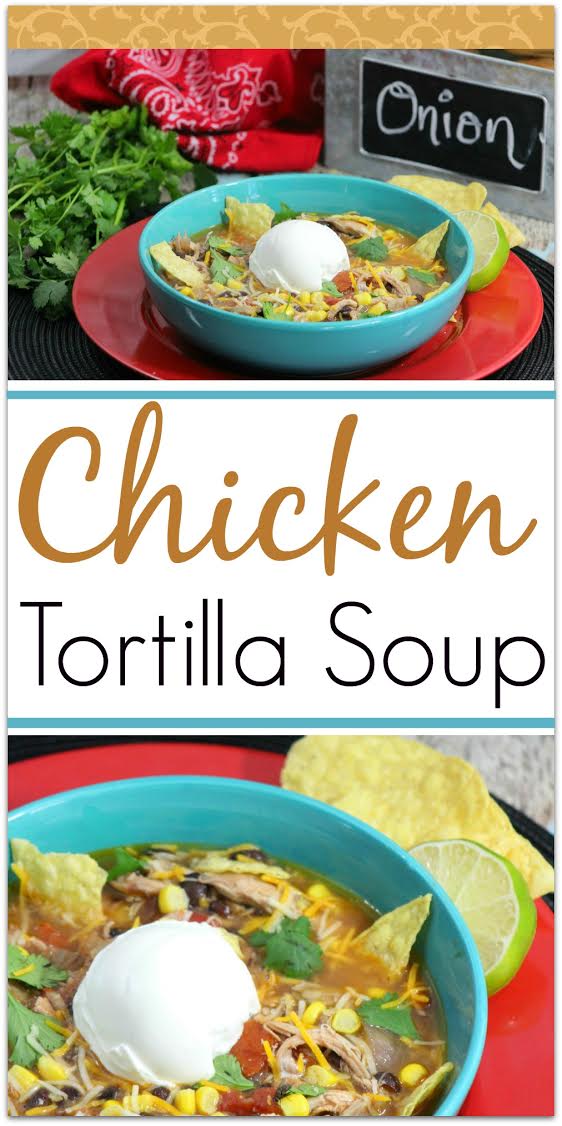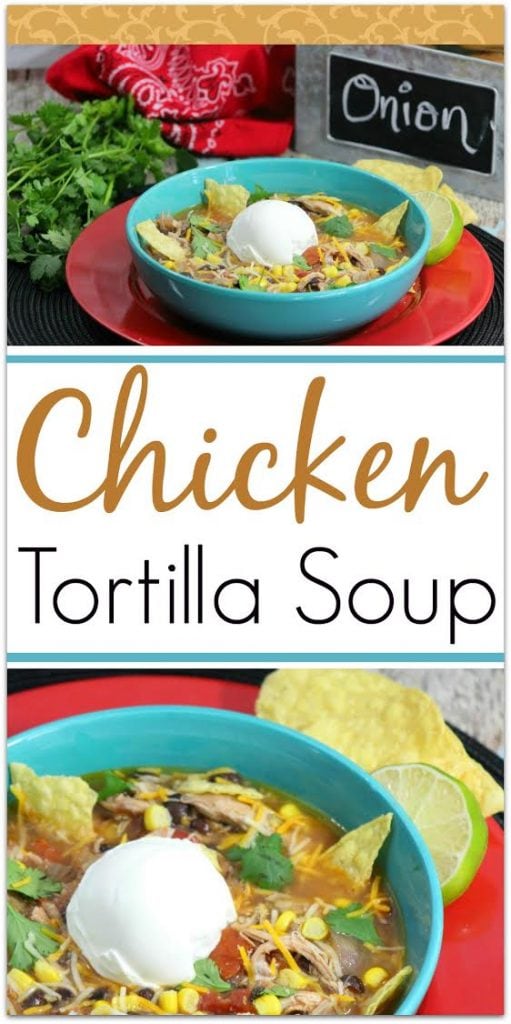 By the way, make it easy on a busy night and pick up a rotisserie chicken! No judging here!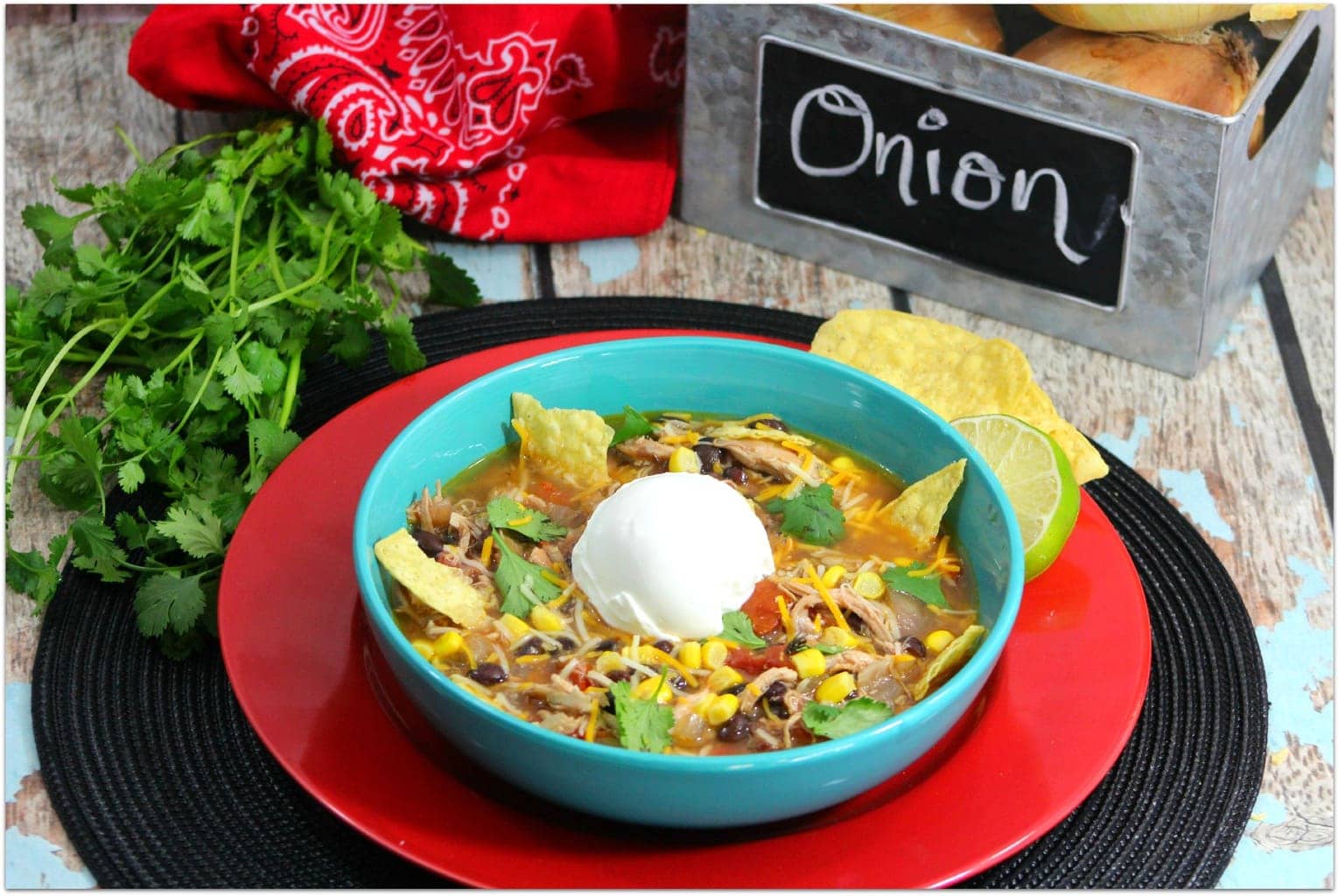 Easy Chicken

Tortilla

Soup
Ingredients: 
1 roasted chicken, skinned and shredded
1 32 oz chicken broth
1 can black beans, drained and rinsed
1 can corn, drained and rinsed
1 can fire roasted tomatoes
1 pkg taco seasoning
½ tsp garlic powder
1 Spanish onion, peeled and finely diced
¼ C fresh chopped cilantro
salt and pepper to taste
1 container sour cream
1 large package of shredded Mexican cheese
1 bag tortilla chips
Directions: 
-Pour chicken broth in slow cooker and turn on to medium.
-Allow broth to heat
-Add garlic powder and taco seasoning, stirring to mix.
-Add diced onion, corn, beans, and fire roasted tomatoes with broth.  Stir.
-Add shredded chicken. Stir. Add salt & pepper to taste.
-Allow to completely warm.
-Scoop into bowls topping with a handful of crushed tortilla chips, a tablespoon of sour cream, shredded cheese, and fresh cilantro.
-Store leftovers in the refrigerator.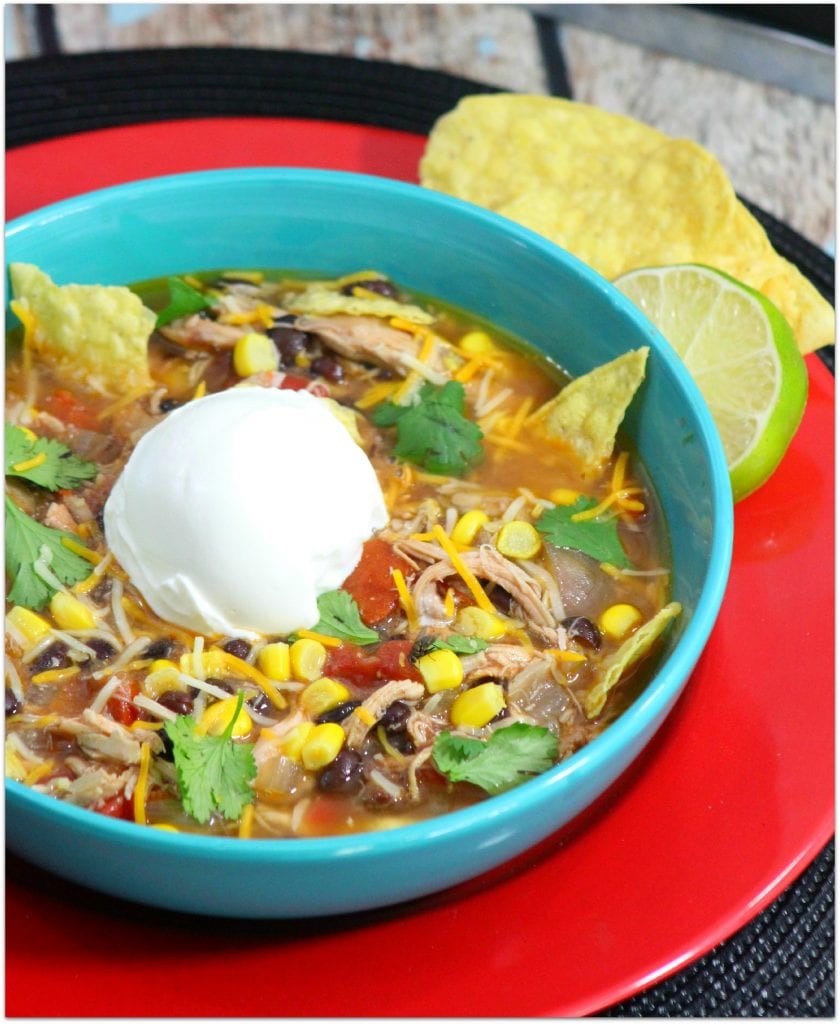 What's for dessert?  How about Chocolate Covered Pretzel Cupcakes or one of these Delicious Strawberry Desserts?  Follow me on Pinterest to see more food, fun, and travel posts!