I was surprised chicken with peaches was so good. Sometimes you just have to step out of the box and get creative!
Peaches are decent all year round now because they come in from so many different places. This recipe is so creative and I'm betting your family is going to ask for it over and over again!
Though I haven't tried it yet, I'm thinking canned peaches would work, too. If you absolutely can't find fresh peaches, be sure you don't buy the syrupy version, but the peaches in natural juices.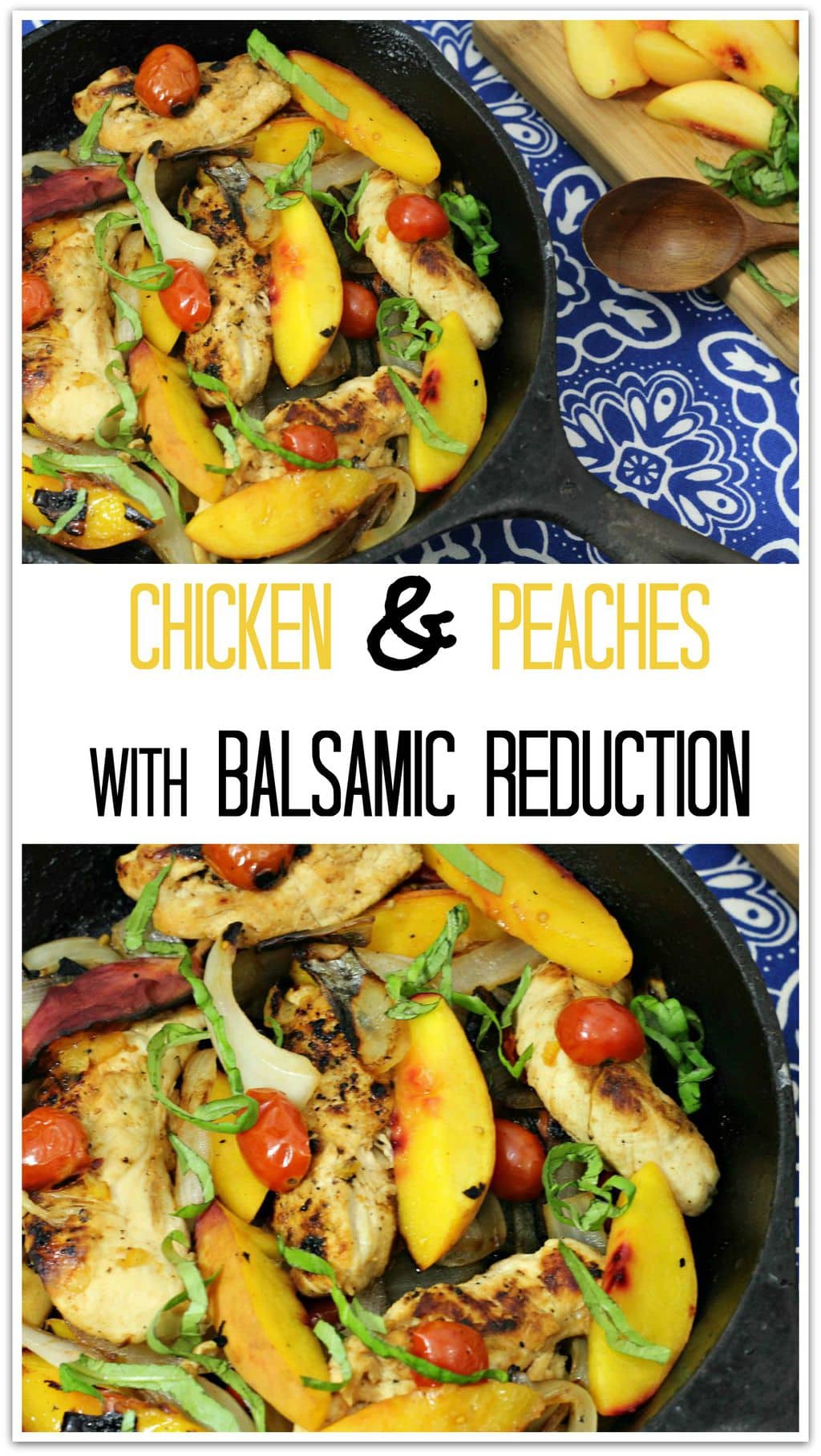 Adding too much sugar isn't healthy and will change the delicious flavor of the balsamic reduction. I can't wait to hear what you think of this easy recipe!

Chicken and Peaches with Balsamic Reduction
Dinner Ingredients:
2 tablespoon canola oil
4 boneless skinless tenders
Pinch salt & pepper
½ C diced onion
3 tablespoon balsamic vinegar
5 fresh sliced peaches
1 C fresh sliced Tommy tomatoes ( cut in half)
Fresh basil cut thinly in strips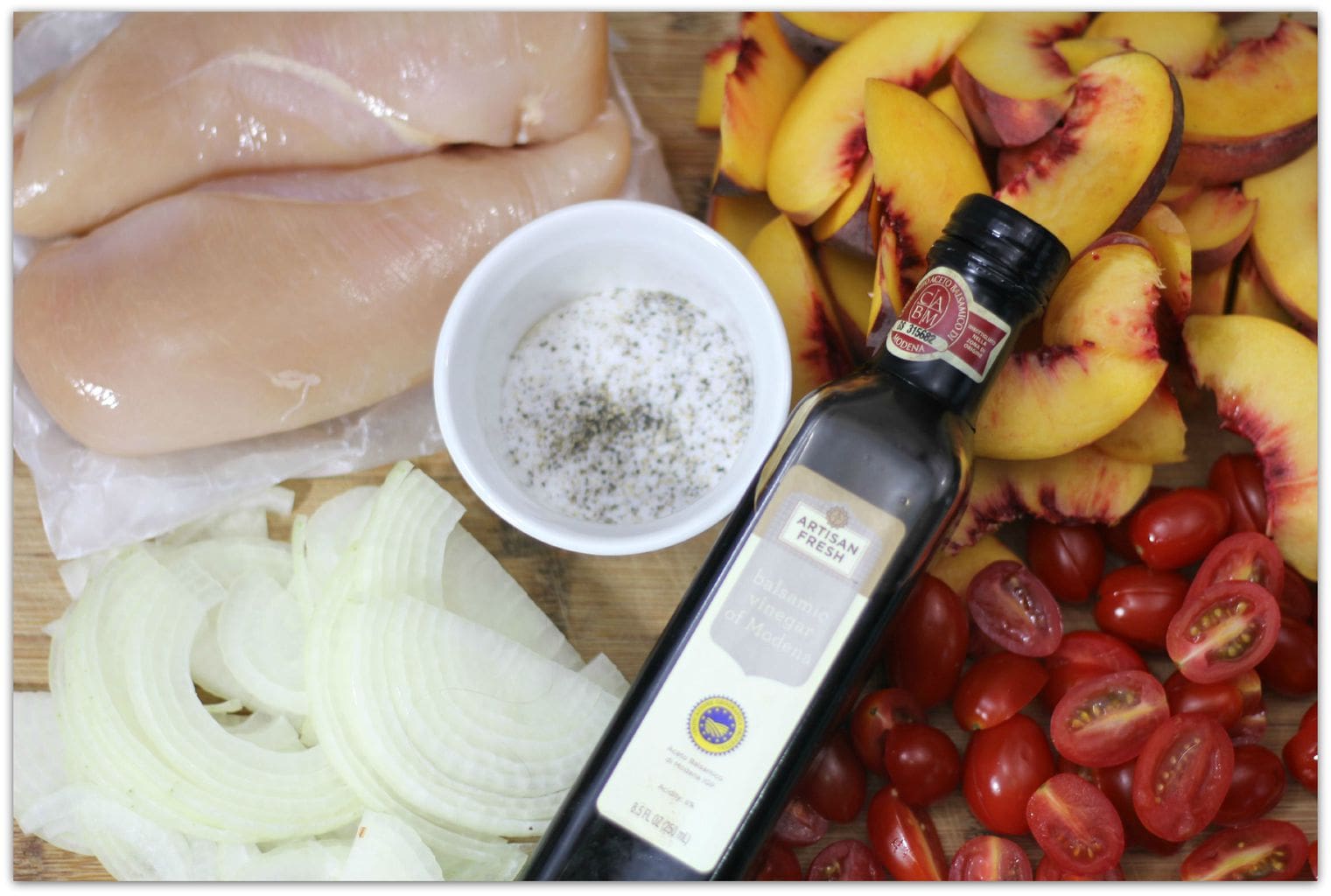 Dinner Directions:
-Treat and prepare a cast iron skillet.
-Heat the cast iron skillet over medium-high heat cooking chicken tenders.
-Sprinkle salt & pepper over the chicken. Add diced onions until the chicken tenders are lightly brown on both sides. Set cooked chicken aside.
-Add balsamic vinegar with the onions until the mixture thickens into a reduction.
-Add the freshly sliced peaches and tomatoes to the balsamic reduction and onion mixture.
-Add the chicken to the mixture, heating on low -medium heat until chicken is no longer pink in the center.
-Sprinkle with basil just before serving.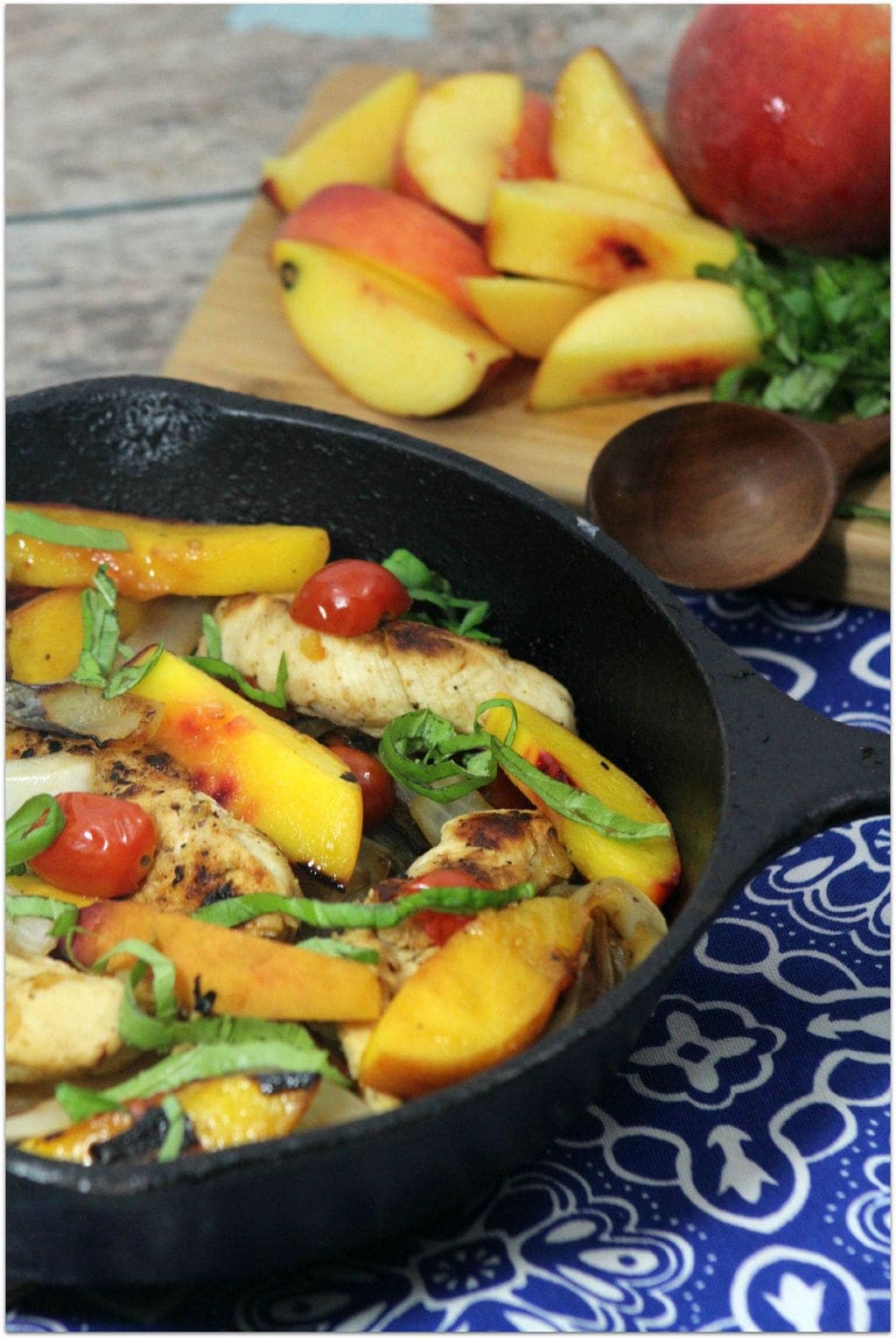 I think this would be good with Cheddar Bay Biscuits! And try these Ooey Gooey Bars for dessert!