I was invited to attend an all expense paid press trip to learn more about Monkey Kingdom in exchange for sharing it with you. All opinions are my own.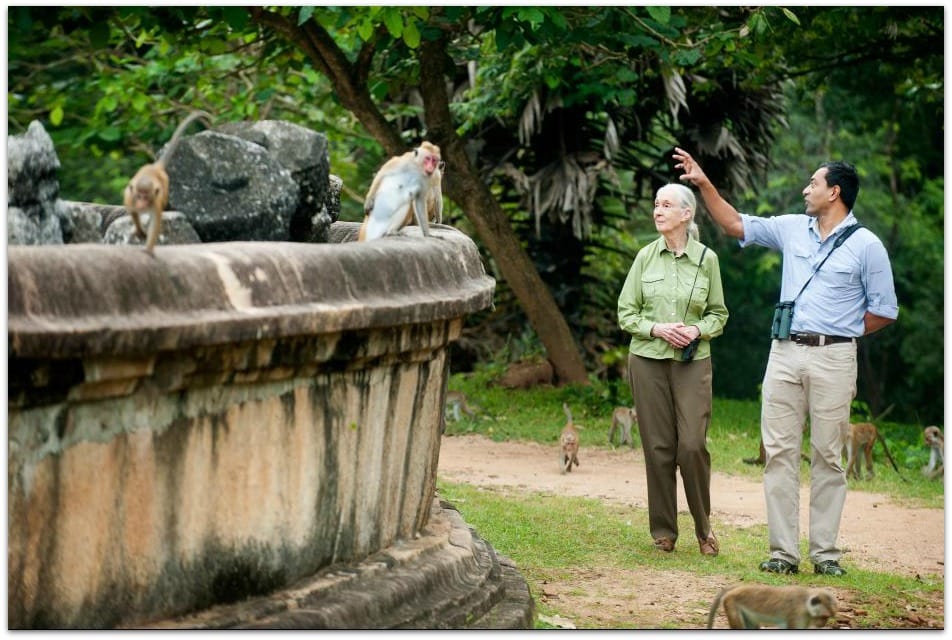 I hope you're following along with us for the Monkey Kingdom Event! This week I've been in Orlando at Walt Disney World to learn more about Disneynature's new film, Monkey Kingdom. I told you a couple of weeks ago that I was able to see the movie in advance while in San Francisco at the Disney Pixar Inside Out Event, and now I've been able to see it again and loved it even more! This is such a great movie for the whole family. My review will be up tomorrow, opening day!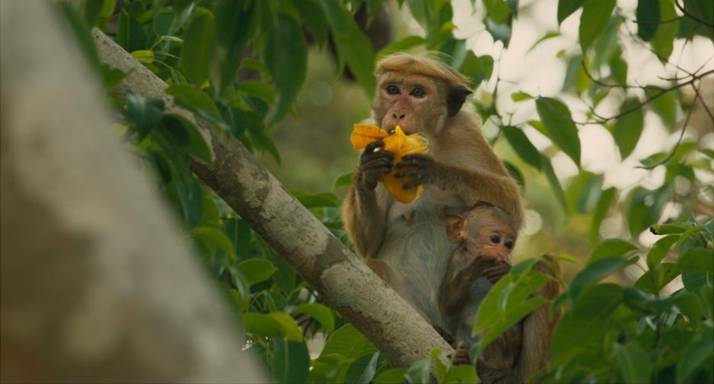 Monkey Kingdom is Disneynature's eighth film. I learned a lot by watching it, which is one of the reasons I think these movies are so important. In fact, with each film, Disneynature puts together a plethora of learning resources for students. The research that goes into each film is vast, and for Monkey Kingdom, they had the help of Disneynature Ambassador Dr. M. Sanjayan, executive vice president and senior scientist for Conservation International.
Dr. Sanjayan is a global conservation scientist, writer and Emmy®-nominated news contributor. He holds a doctorate from the University of California, Santa Cruz, a research faculty appointment at the University of Montana, and has been published in many journals including Science, Nature and Conservation Biology. Dr. Sanjayan's expertise has attracted national media coverage in Outside, Time, Men's Journal, National Geographic, AFAR, Grist and The New York Times. He currently writes for Orion magazine, The Huffington Post and Fortune China. In a nutshell, Dr. Sanjayan knows a little bit about conservation!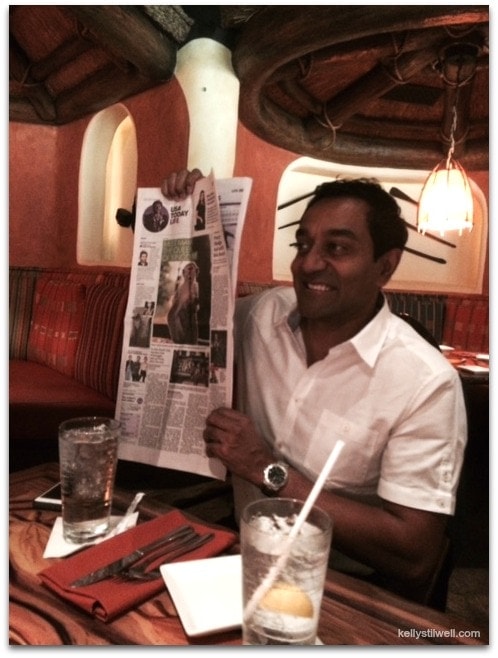 We were thrilled to be able to spend some time with Dr. Sanjayan to talk about the movie as well as the conservation efforts of Disneynature. He was so personable that it felt like we were just having lunch with a friend. His passion about the animals he helps protect is very evident. He was so excited to share the article about Monkey Kingdom in yesterday's USA Today! The article was very positive, and after 1003 days of filming, that's just what Dr. Sanjayan wants to see.
We asked how the movie came about, and Dr. Sanjayan told us he thought the original concept, many years ago, was to do a movie similar to the Jungle Book story, with all the animals. But when they came upon this troop of macaque monkeys in the Sri Lankan jungle that were so engaging, they realized they could use their story. They wouldn't have to make anything up, or even write a story, because just watching the monkeys in the natural habitat was a story in itself.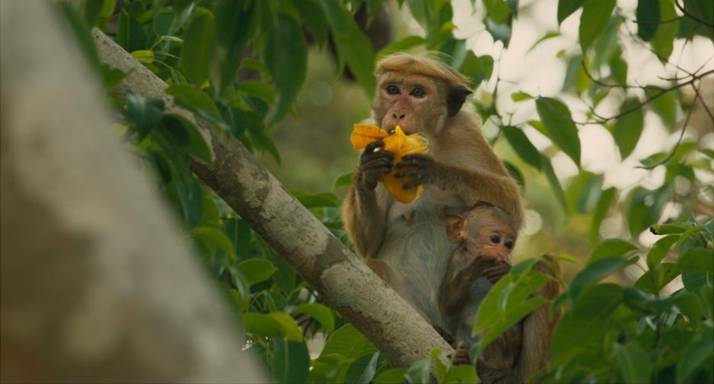 Many of our questions were about Maya, the "star" of the film. We wanted to know more about her life in the macaque troop. It's actually so similar to the lives we live as humans. Believe it or not, our families and relationships are very much like the relationships in the troop of monkeys! Dr. Sanjayan said Disneynature was very lucky in that Maya did turn out to be so interesting, and her life story became even more fascinating as they continued to film.
There are some twists and turns that will have you gripping your seat, where you just aren't sure how Maya's future will turn out. I won't share any spoilers, but this is not the typical documentary. Maya, who Dr. Sanjayan said was really very interested in the camera, even coming closer each time they were set up, is so full of personality. When her life is turned upside down, you can't help but feel the sadness with her.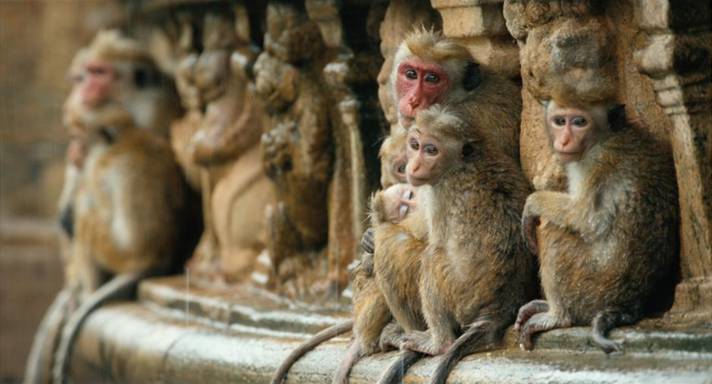 Monkey Kingdom opens in theaters on Friday. Narrated by Tina Fey who totally brings this film to life, you will want to take your entire family to see this heartwarming movie. And if you can get to the theaters during the first full week of the film's release,April 17-23, Disneynature will make a donation in your honor to Conservation International to help protect monkeys and other endangered species in their natural habitats. Learn more by visiting the Monkey Kingdom website
Check out the trailer:
Like Disneynature on Facebook
Follow Disneynature on Twitter
Follow Disneynature on Tumbler
Follow Disneynature on Instagram
Go see Monkey Kingdom this Friday!