Chatting about Disney's Planes with Klay Hall and Traci Balthazor-Flynn may have been my very favorite day at this event.
It may sound crazy. After all, we did attend two red carpet premieres; Delivery Man & Thor: The Dark World.
We even interviewed Tom Hiddleston (Loki), Jaimie Alexander (Sif), and Zachary Levi (Fandral) from Thor: The Dark World, as well as Vince Vaughn, Chris Pratt, and Cobie Smulders from Delivery Man.
We were able to visit Walt Disney Studios and chat with some of the stars of The Neighbors, as well as Dan Fogelman, Executive Producer. And yes, we spent the day at Disneyland!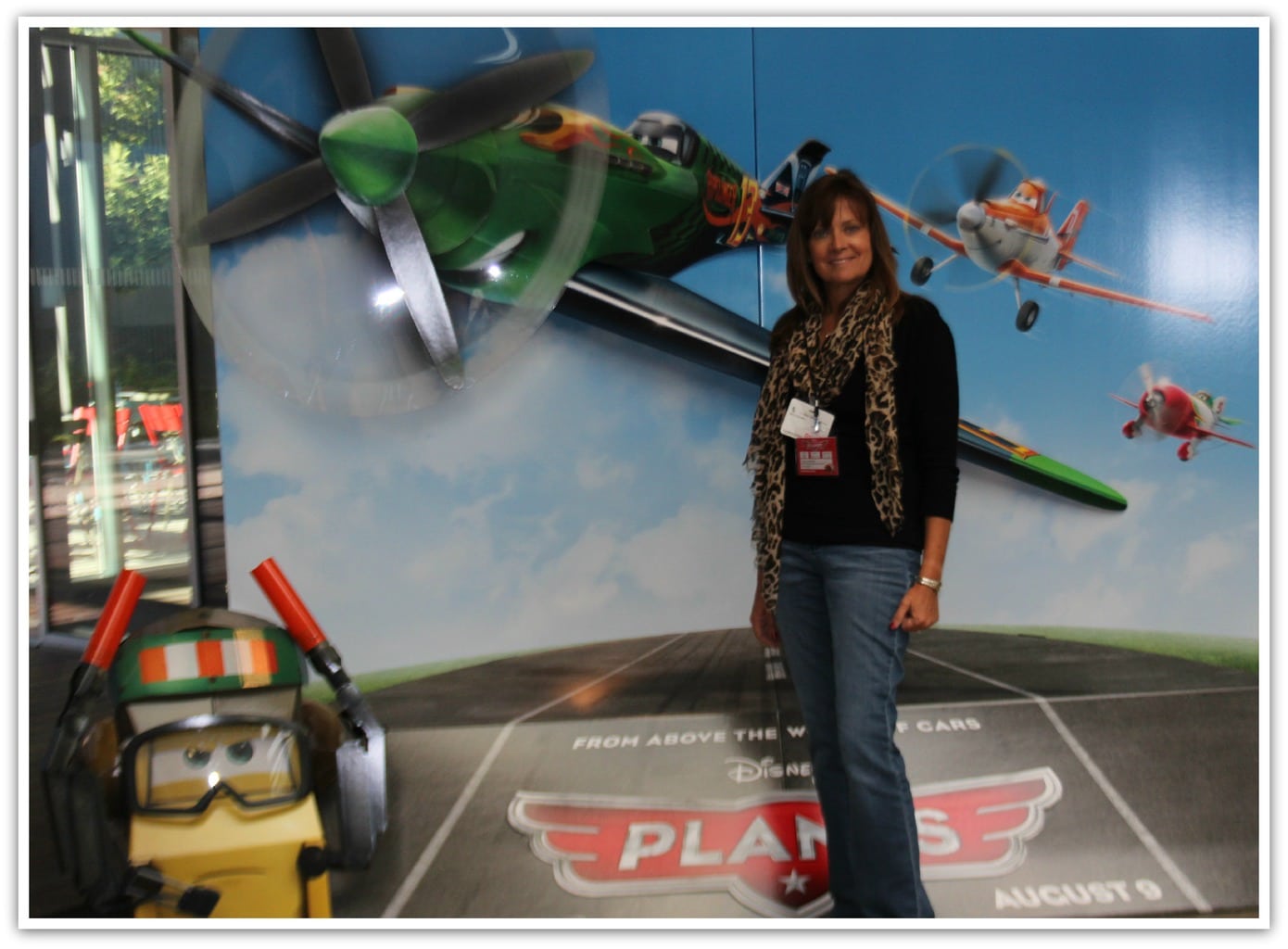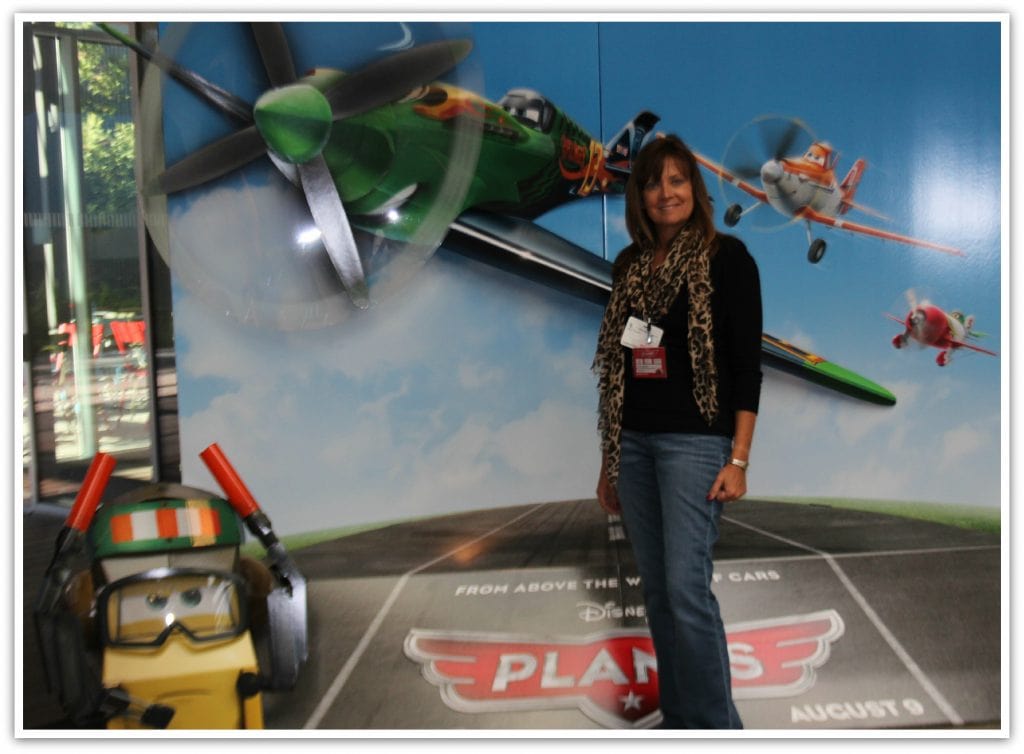 Chatting About Disney's Planes
But visiting Disney Toon Studios just hit home for me. As you may know, I have a daughter who is a senior this year, and she wants to work for Disney as an animator.
I couldn't help but wonder if maybe she will have the opportunity to work right there, in Disney Toon Studios. (Update: She's graduated with an Honours Bachelor's in Animation!)
I just took it all in, listening and learning, excited to share it with her, and with you. One thing is for sure, the folks at Disney Toon Studios are some of the nicest people I've ever met.
We got to hear a little from Klay Hall, Director, and Traci Balthazor-Flynn, Producer, about their involvement with Disney's Planes.
Klay introduced a short video about his passion for flying. This shed a whole new light on the Planes movie for me. I'll let you "hear" it from him.
Klay Hall: "You know, I grew up in an aviation family. My dad was a pilot in the Navy, and he learned to fly from my grandfather. So aviation has been in the Hall family blood for quite a while and he passed that love on to me.
"So at an early, early age, when I was a little guy, I was learning a lot about airplanes and actually drawing them as my dad would talk about it. So in a lot of ways this was like a dream come true for me to be able to do an animated movie about airplanes.
"My second passion was to draw. So to have those two worlds collide was really unbelievable.
"What was cool about this moment in the bonus feature is that the Walt Disney Company supported that historical significance of aviation in my family blood, and my dad as a pilot, so we actually got to go out and visit some airplanes and we'd talk about it (with his sons.) And it's pretty cool."
Kind of makes you want to stop right now and watch the movie, doesn't it?
Later in the day, we got to sit down with Klay and Traci and chat about their involvement in Planes. One of the bloggers in our group asked about what brought Klay into the project, originally. I just love this story.
Klay Hall: "Great question. The origin. How it all began. First of all, it was about four and half years ago.
"So, I had just finished my previous movie with John Lasseter, and I was in that phase of what are we gonna do next?
"And he and I had become pretty good friends. We found out that we had a common passion about all things sort of mechanical.
"Trains was a big one; planes, cars, all that kind of stuff. So I was kicking around ideas and originally I started thinking about a steam engine, really sort of a transcontinental railroad story.
"It wasn't anywhere from the world of cars. It actually was gonna deal with humans and animals and all that kinds of stuff, and I was gonna tell this story of the railroad.
"And, he's (Lasseter) very excited. We're both history buffs as well, and it was really coming along and shaping up so to speak, as far as stories go.
"Then out of the blue one day, he likes to tell the story, and it's true, he was flying in the jet from Pixar to Disney Studios, and an epiphany hit him on the way down.
"And he landed and literally called me, and he's like, 'Klay, I know you're working on the trains thing, and that's cool and all that, but what do you think about doing one about Planes?'
And I was like, 'Wow, John.' True story. 'If there's one thing I love more than trains, it's planes."
Isn't that awesome? Klay shared, too, that John Lasseter's dad had also served in the Navy, so that's how the idea of Planes came to be!
Klay also told us that he hopes the idea of Trains will be in the near future, and he thinks it will be in the same "world" as Disney's Planes. That's exciting!
I wonder what kind of research will go into Trains? John Lasseter believes you need to have your "boots to the ground" in researching for a movie, so Klay shared that, for Planes, they started in the mid-west where they found Propwash Junction and several iconic destinations of the of the United States.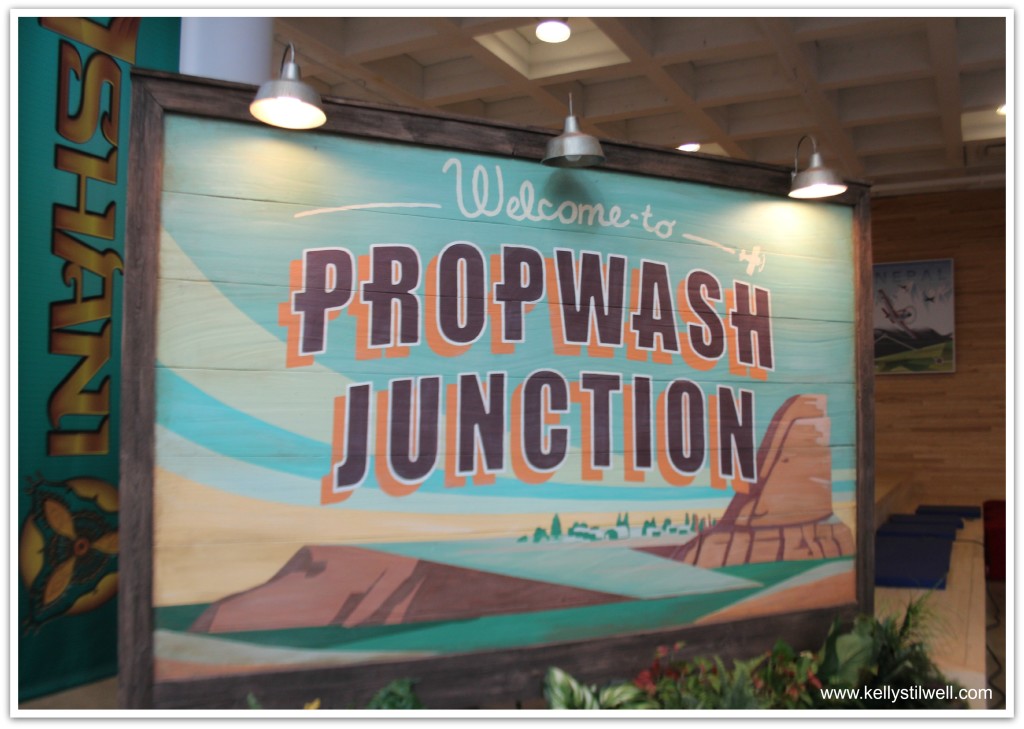 Then they spent time in New York City and saw JFK. After that, they headed to Germany, then to Bulgaria, and then to India for the Taj Mahal at sunrise and sunset.
They needed to experience the cultures, ethnicities, as well as colors, sights, and sounds so they could bring that back and pull it into the movie. That sounds like my kind of research!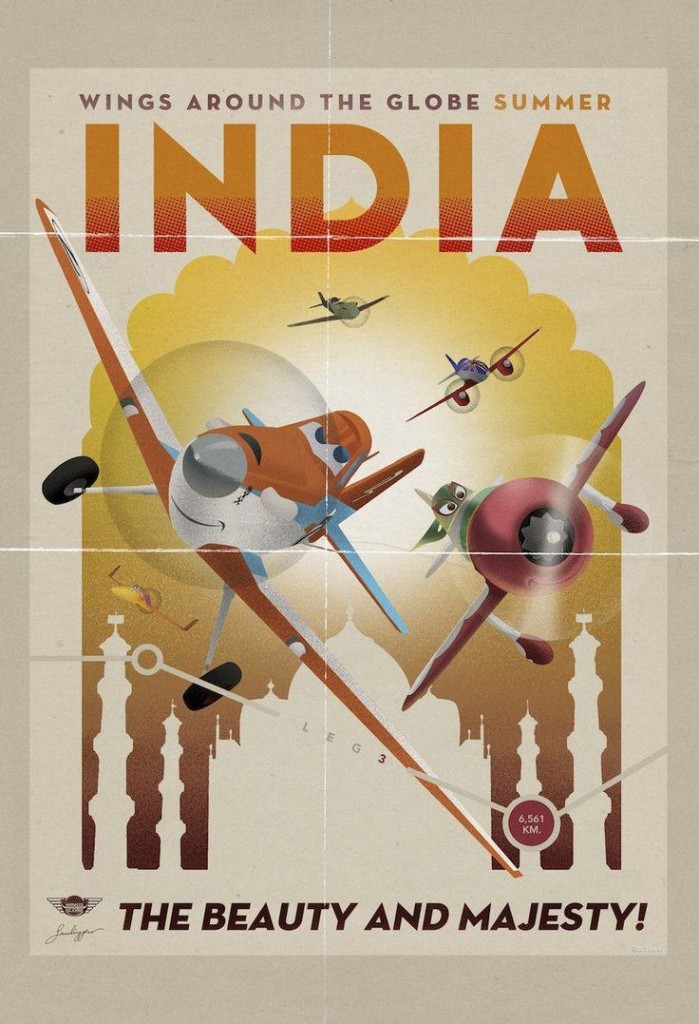 Disney fans are always curious about Easter eggs, and one of the bloggers in our group asked how many were in Disney's Planes.
If you aren't familiar with Easter eggs, think of them as a guest appearance. For instance, in Brother Bear, Nemo made a quick appearance in the salmon fishing scene. How fun is that?
In Planes, Anthony Edwards and Val Kilmer, both fighter pilots in Top Gun, were fighter pilots, once again.
Traci Balthazor-Flynn: "I don't know how many there are because the cool thing about animation is there are so many steps through the process, there are so many places where you can insert things along the way. I wouldn't be shocked if we didn't find them all!"
We also asked if Traci and Klay would be working together again as this was their first time, and we were told they were moving on to the next project together, which is exciting.
As we were wrapping up, I had to ask Klay if his office was anything like John Lasseter's office. My daughter is always raving about how cool John Lasseter's office is. She says he's like a big kid with an office full of toys and games.
You can imagine my surprise when Klay said it was smaller, but if we would like to see it, he would take us by! I was thrilled!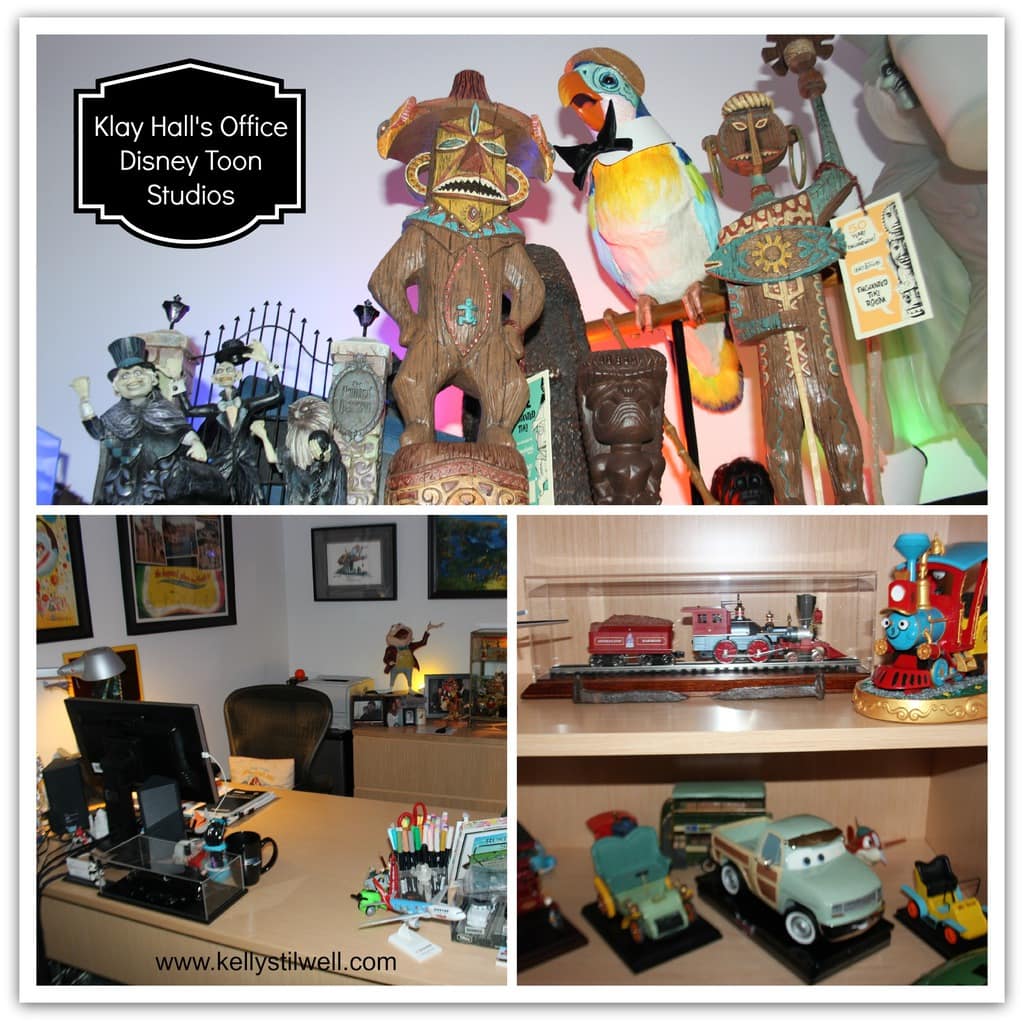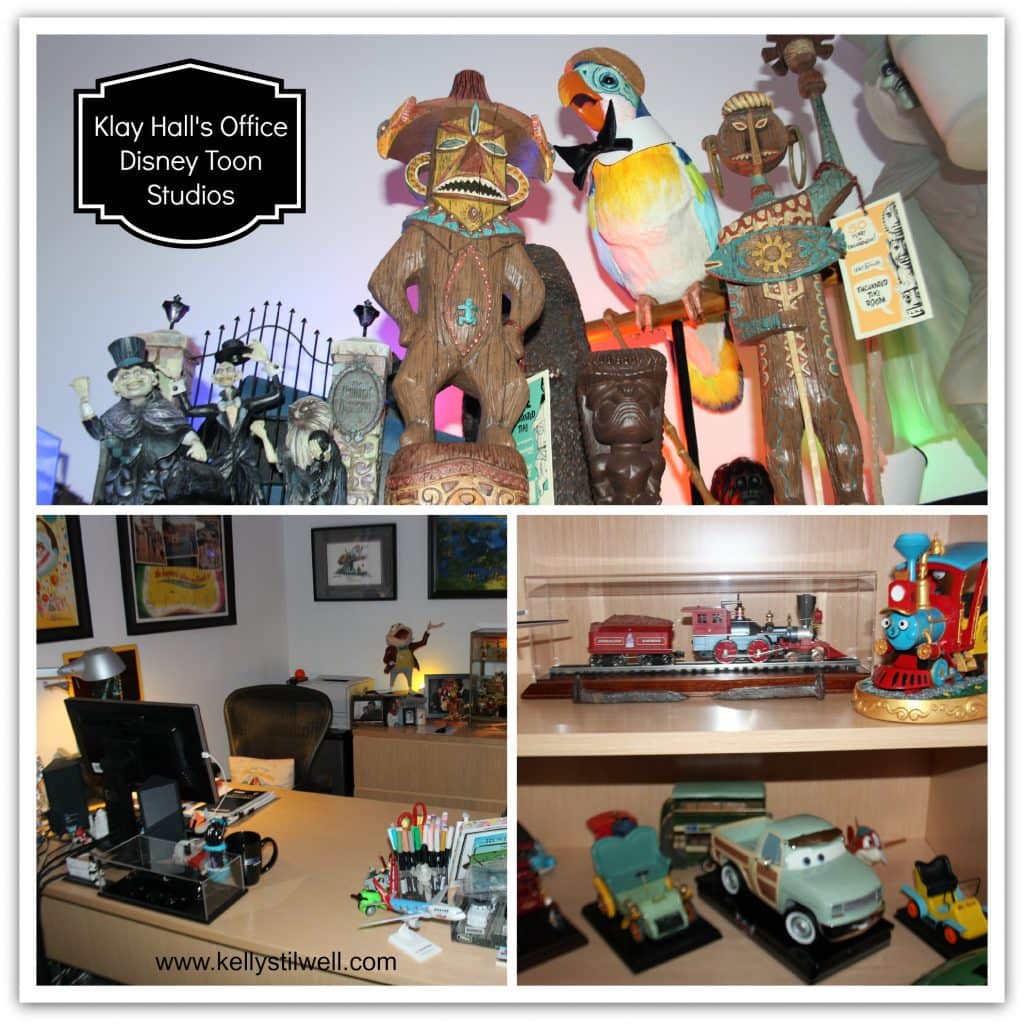 It was just what I expected, too, with lots of toys and gadgets, and shelves of books. It actually looks similar to my daughter's room. I guess that's a good sign! Here's a bit more of his office.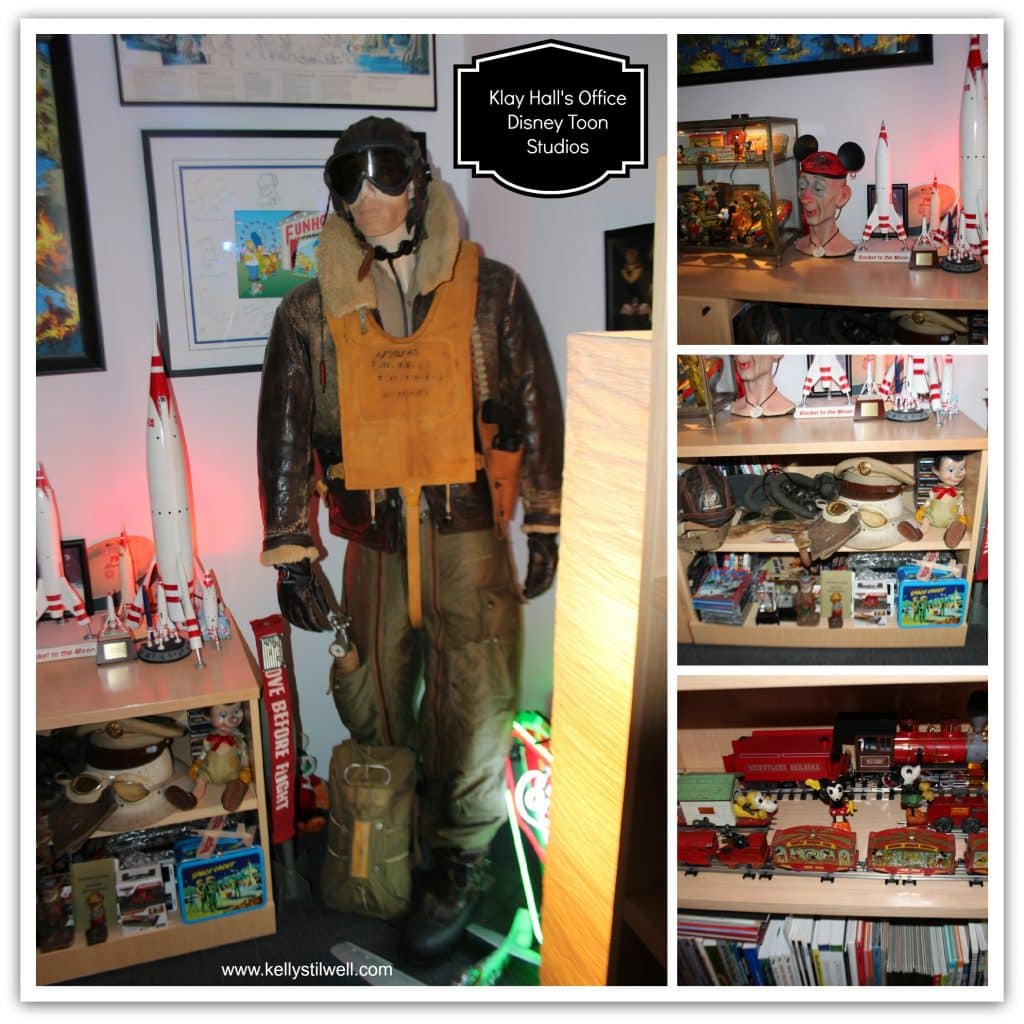 It's true that wherever there is Disney, there is magic, and that's how I felt about our day with Klay Hall and Traci Balthazor-Flynn.
We were able to meet and chat with people who make magic for kids every day through the Disney's Planes movie. It was a day I will never forget! I hope you enjoyed it, too!
Disclosure: I was invited on a press event with Disney. All expenses were paid. No other compensation was received. As always, I only share my honest opinions with my readers.