There is a new Princess in town, and I can't wait for you to meet Moana at Walt Disney World!
This young girl is fierce and loves her family more than anything! So what does a girl say when she has seen MOANA twice already and gets invited to a celebration of MOANA at Walt Disney World? YES, of course!
I don't know how many times I've driven through this gate, but I still get excited!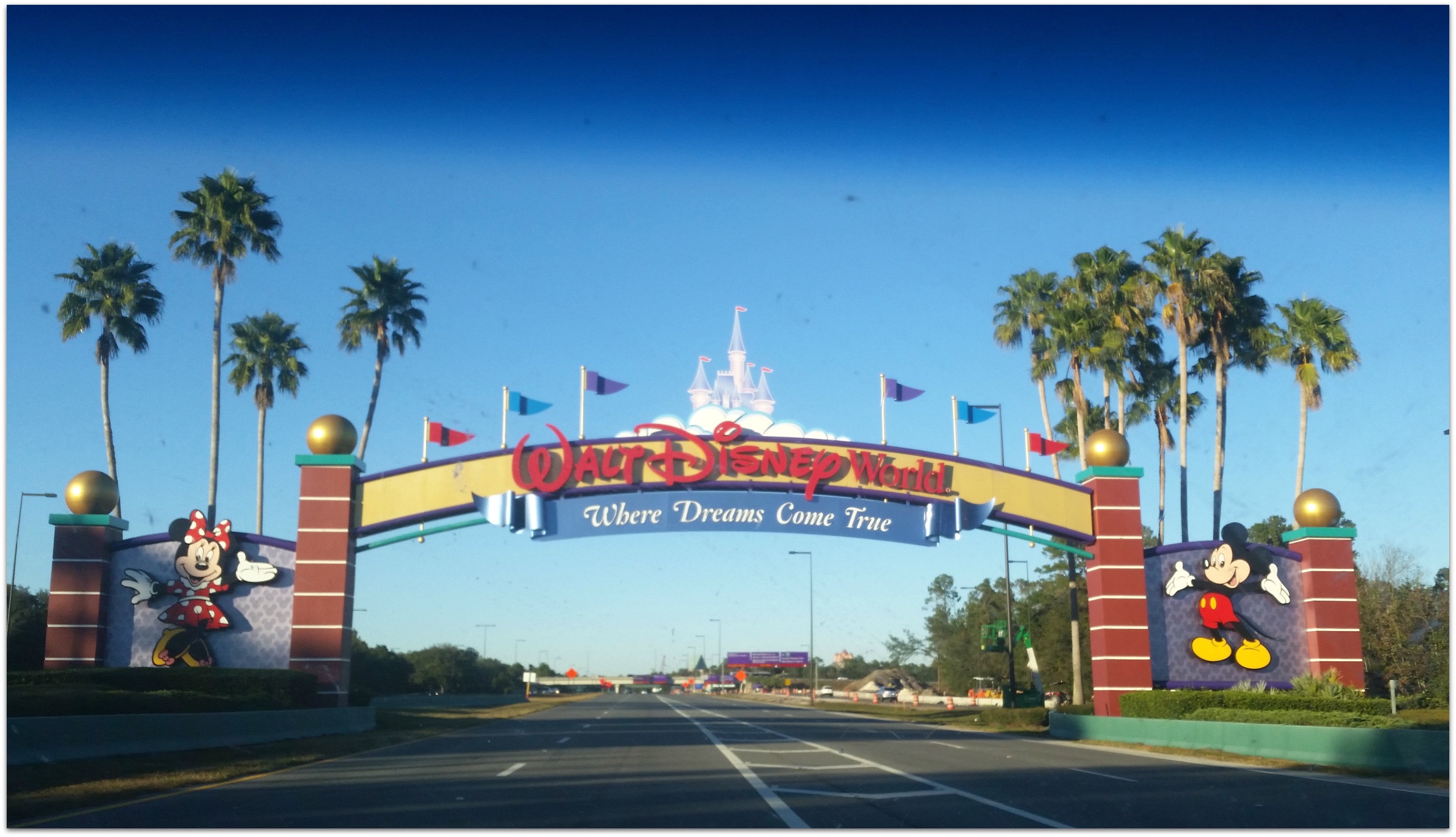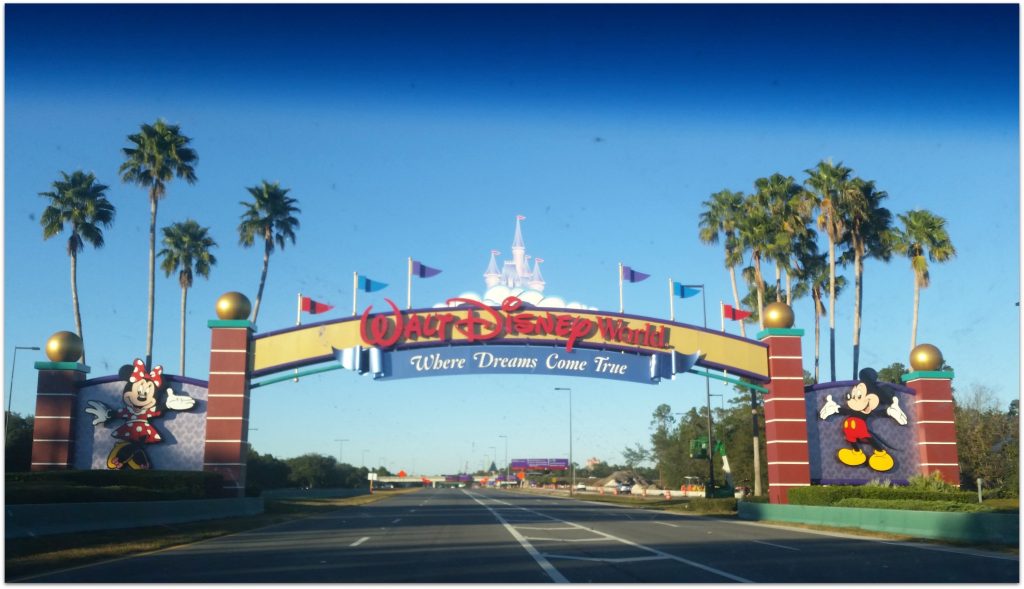 As you know, I was invited to Los Angeles to attend the World Premiere of MOANA a few weeks ago. While in LA, I got an invitation to screen MOANA at one of my favorite hotels, The Polynesian Village Resort, at the most magical place on earth, Walt Disney World!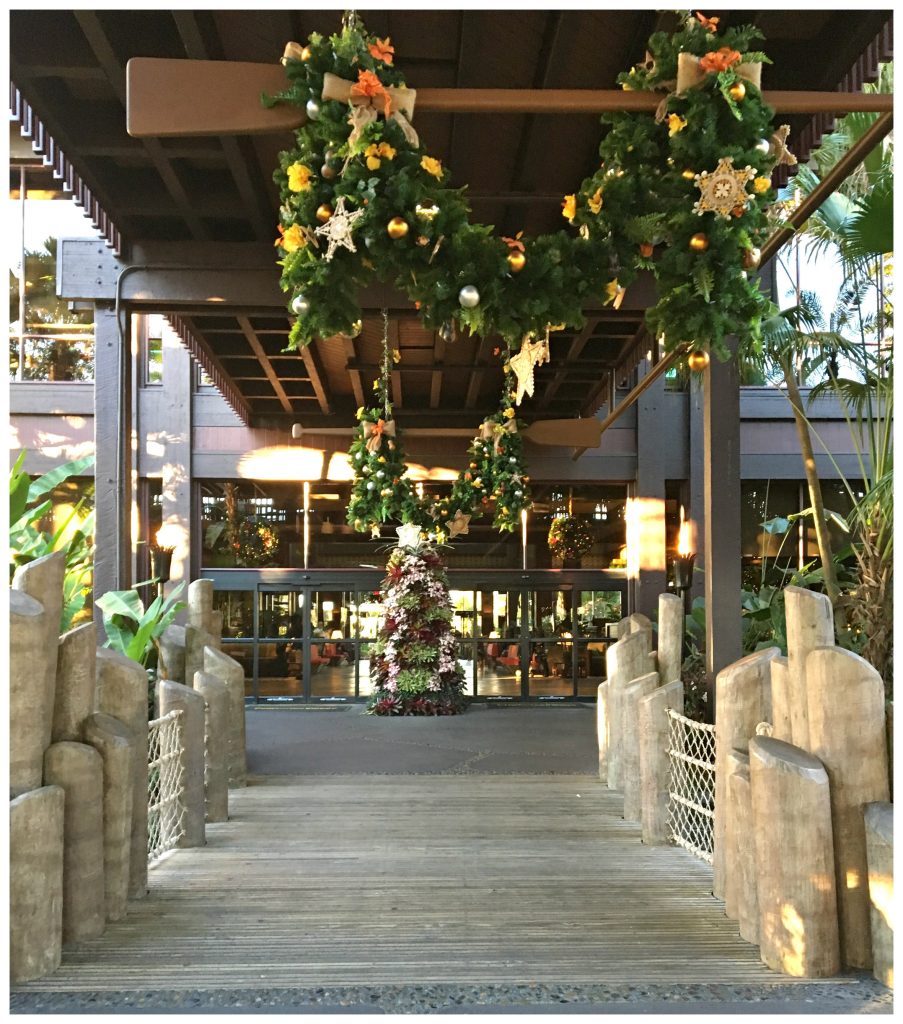 In case you aren't familiar with MOANA, let me take a minute to fill you in. MOANA is a young girl living in Motunui, a Polynesian village,  with her mom, voiced by Nicole Scherzinger, and her dad, the Chief of Motunui, voiced by Temuera Morrison.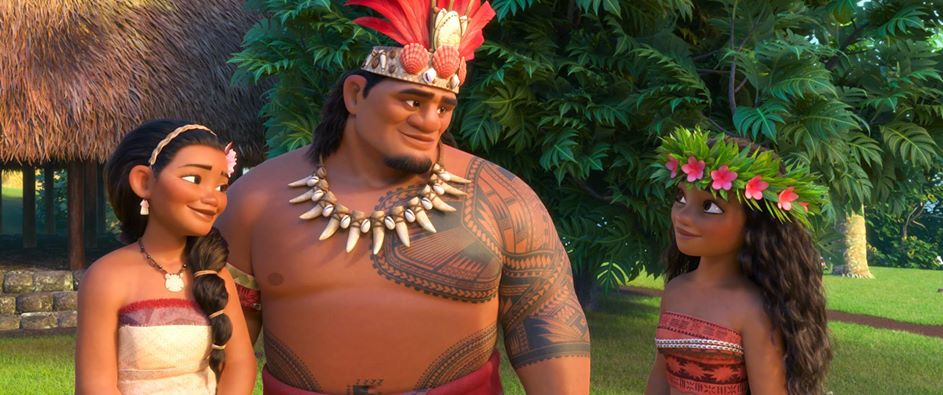 Moana wants nothing more than to go beyond the reef. Her dad has a fear of the reef, with good reason. 'It's not safe,' he tells her over and over.
But when a terrible darkness begins to settle over Motunui, MOANA knows there is no other way to save her village and her people. She ventures beyond the reef and that is when the trouble (and fun!) begins.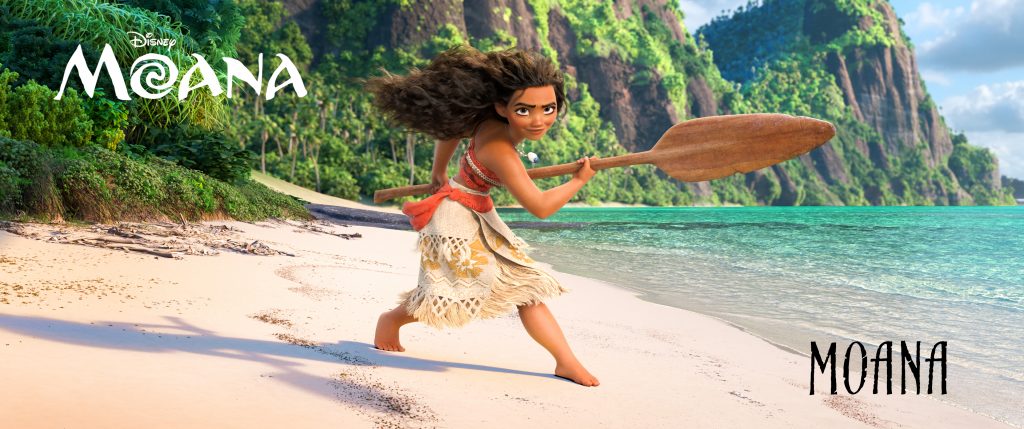 MOANA is beautifully voiced by newcomer Alui'i Cravalho. You'll fall head over heals in love with Maui, MOANA's partner on the journey, voiced by the one-and-only Dwayne "The Rock" Johnson.
Accompanied by music from the incredible Lin-Manuel Miranda and directed by a couple of the best directors Hollywood has to offer, John Musker and Ron Clements, MOANA is a wonderful family film that everyone will love.
Check out my 8 Reasons why I think you need to see this movie. No spoilers- promise!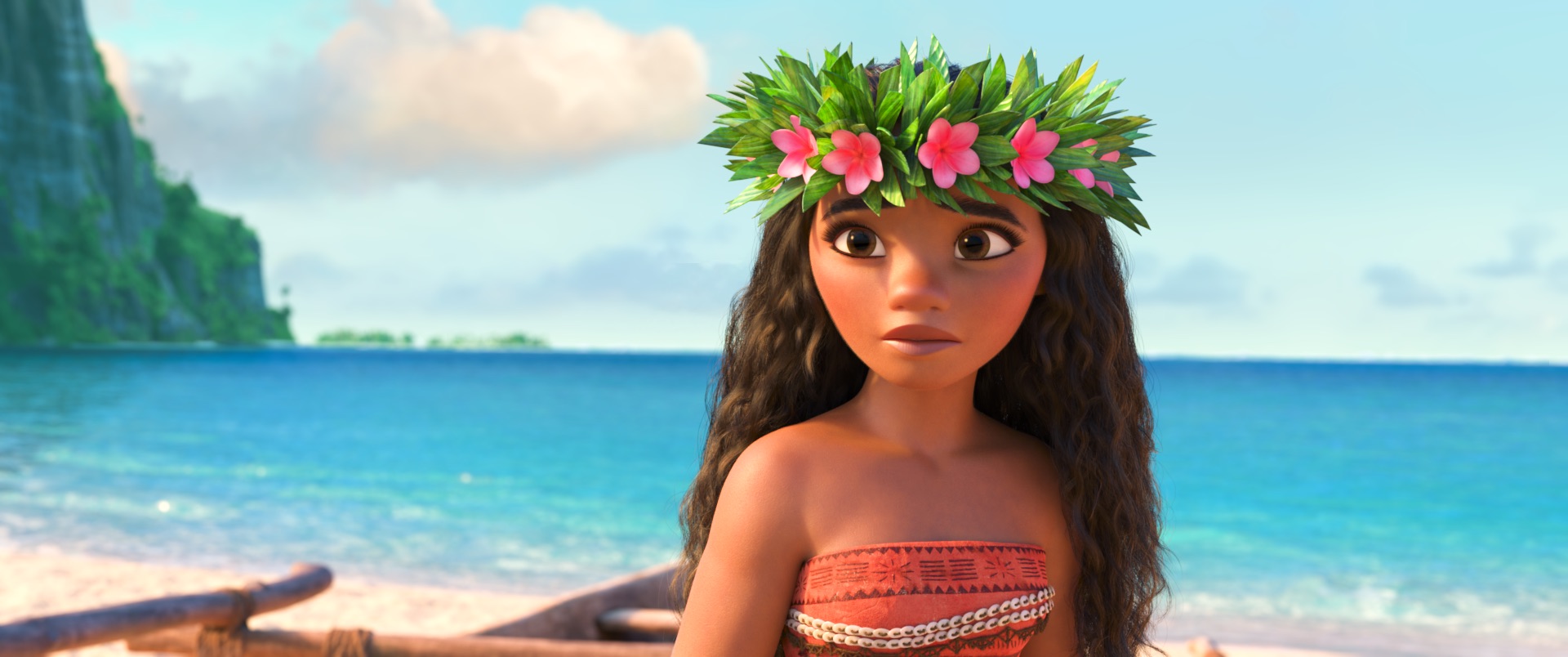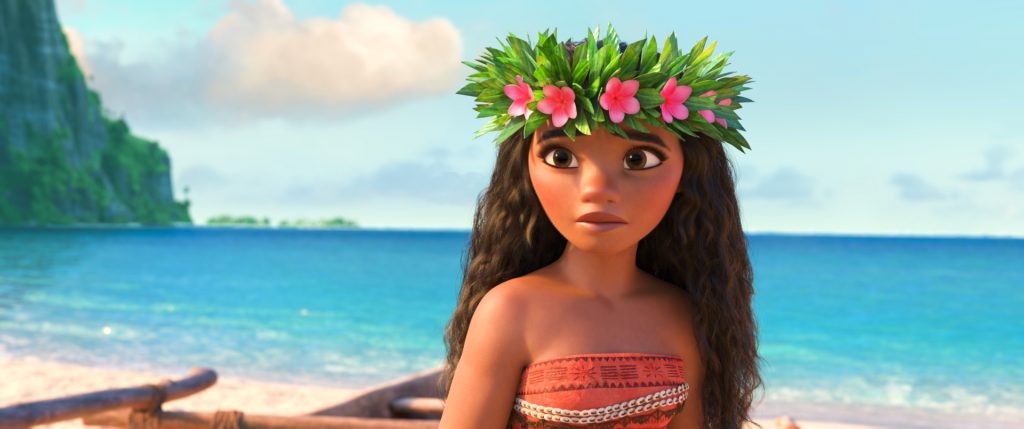 A Celebration of MOANA at Walt Disney World
As I mentioned, I had seen MOANA twice while in LA, and couldn't wait to see it again, this time with my younger daughter. Jess is considering following in her older sister's footsteps to go to college for animation, so she was excited to be able to meet the screenwriter of the film, Jared Bush, who would be on hand for a Q & A. Jared created the character personalities and overall story for MOANA.
Entering into the private room set up for us at the Polynesian Hotel, we felt like we had been transported to the South Pacific.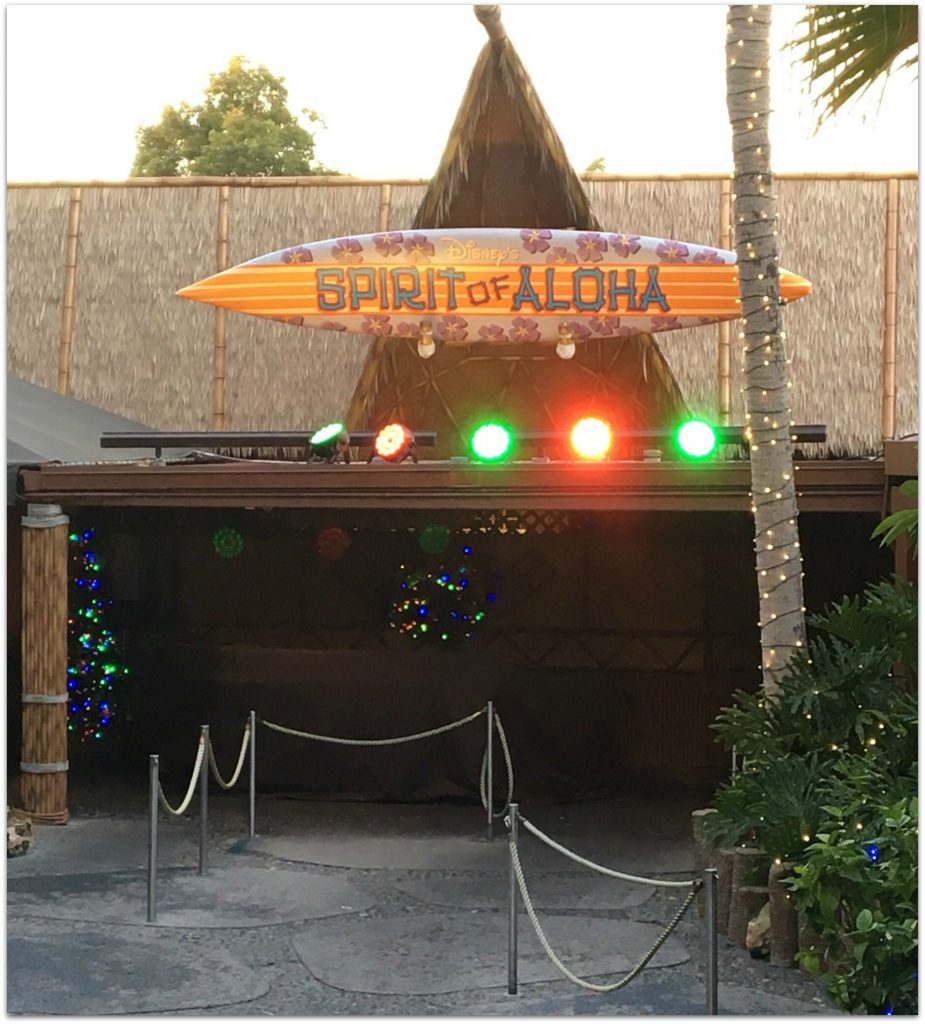 The soundtrack from the movie was playing when we arrived. I had already fallen in love with it, and my daughter was excited to hear it for the first time.
We started out with a buffet dinner inspired by the movie, with Polynesian dishes and desserts.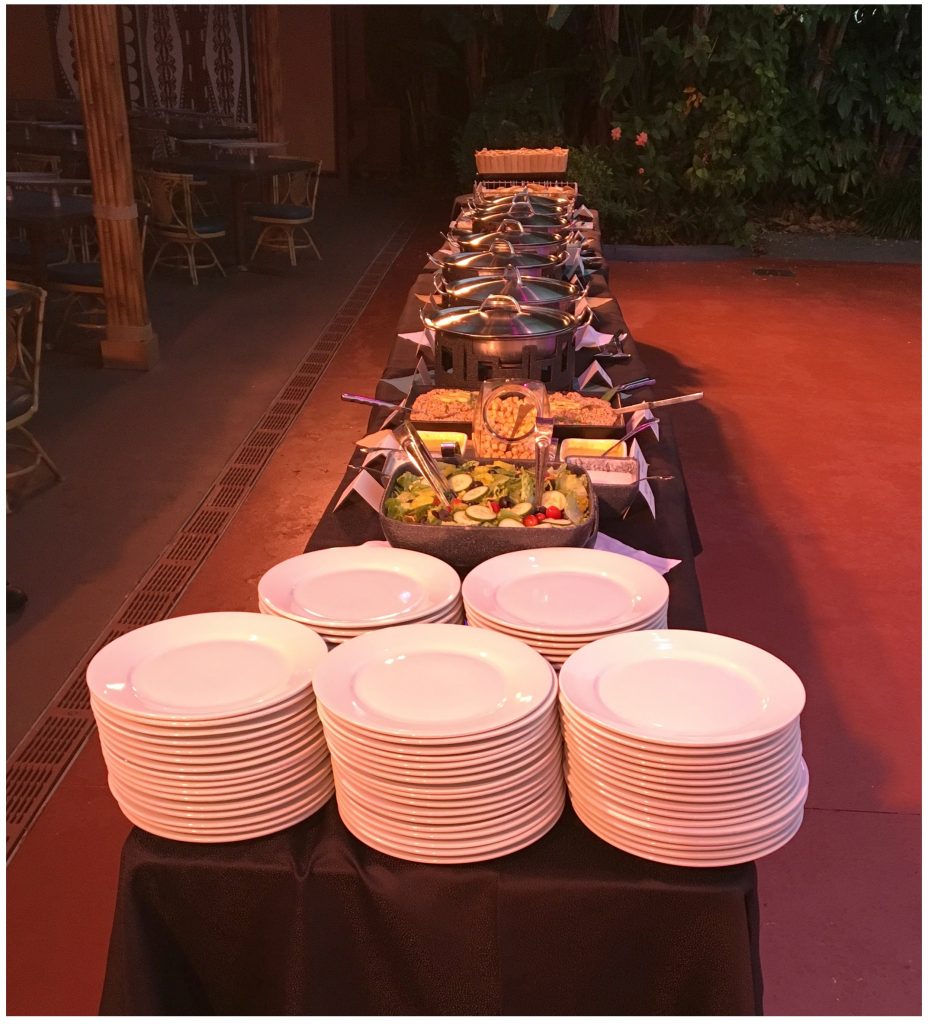 There was so much food, and I wanted to taste everything!
There was fish with mango salsa, salad with tropical dressings, delicious chicken fingers, fried rice, and the best sweet potatoes we have ever eaten.
For dessert, there were minis of passion fruit mousse and chocolate mousse, as well as a sundae table with ice cream and toppings. There would be no room for popcorn!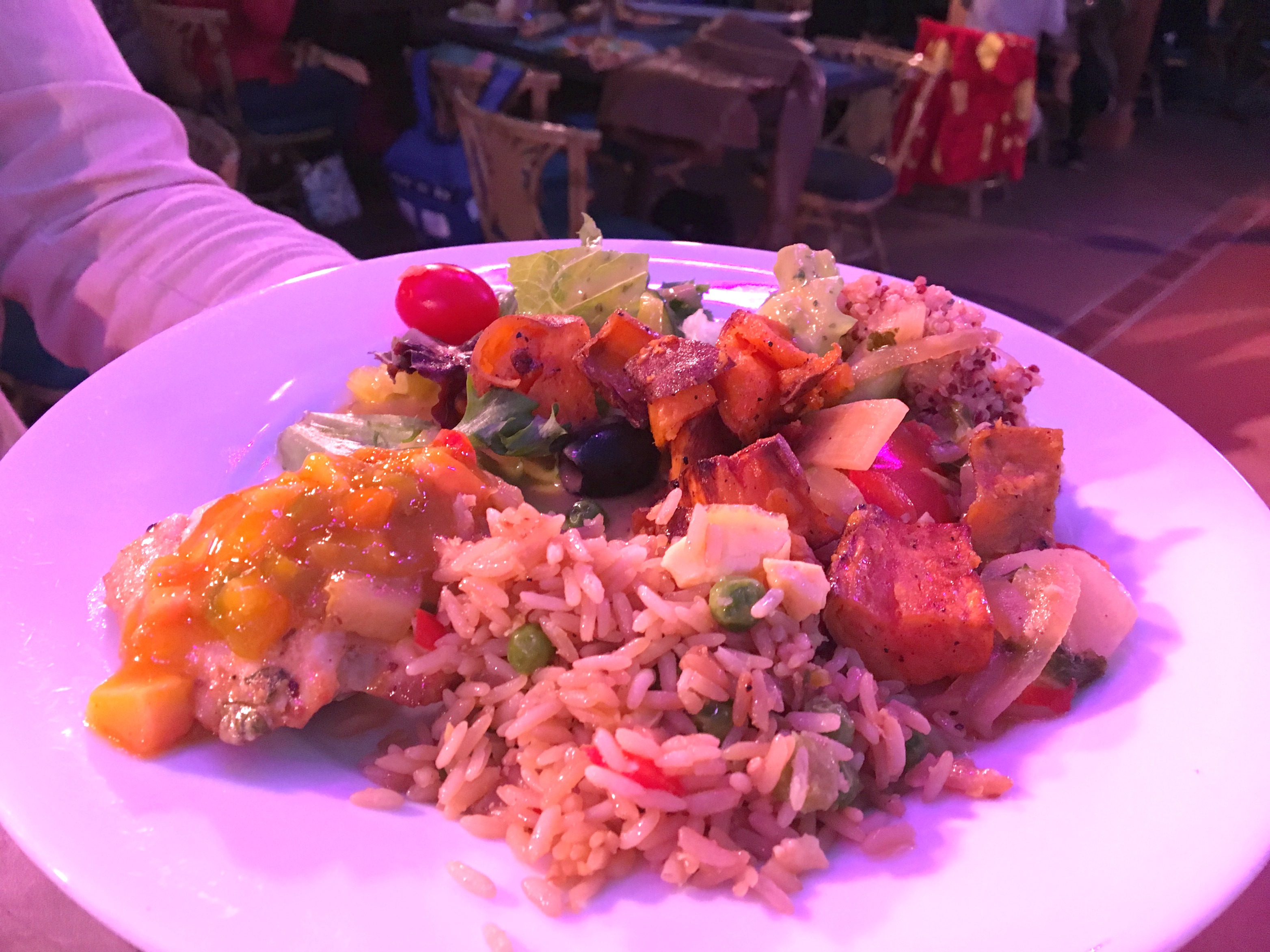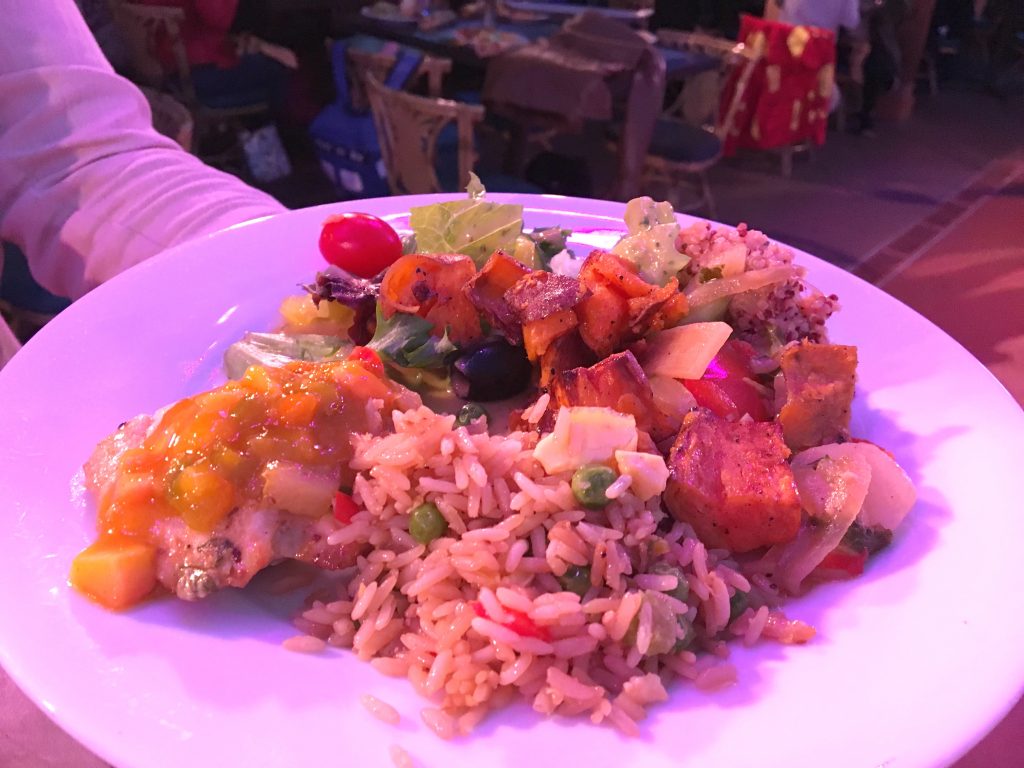 After dinner, our host introduced Disney's next Princess, MOANA!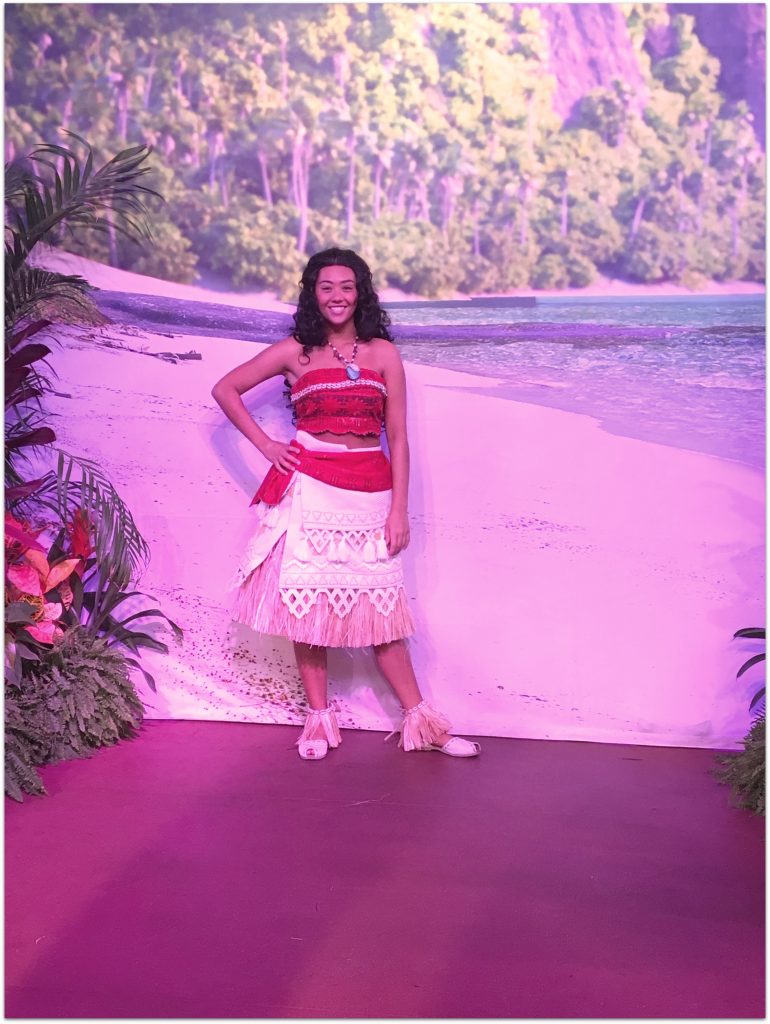 We had no idea she would be there, and she took time to get a photo with everyone.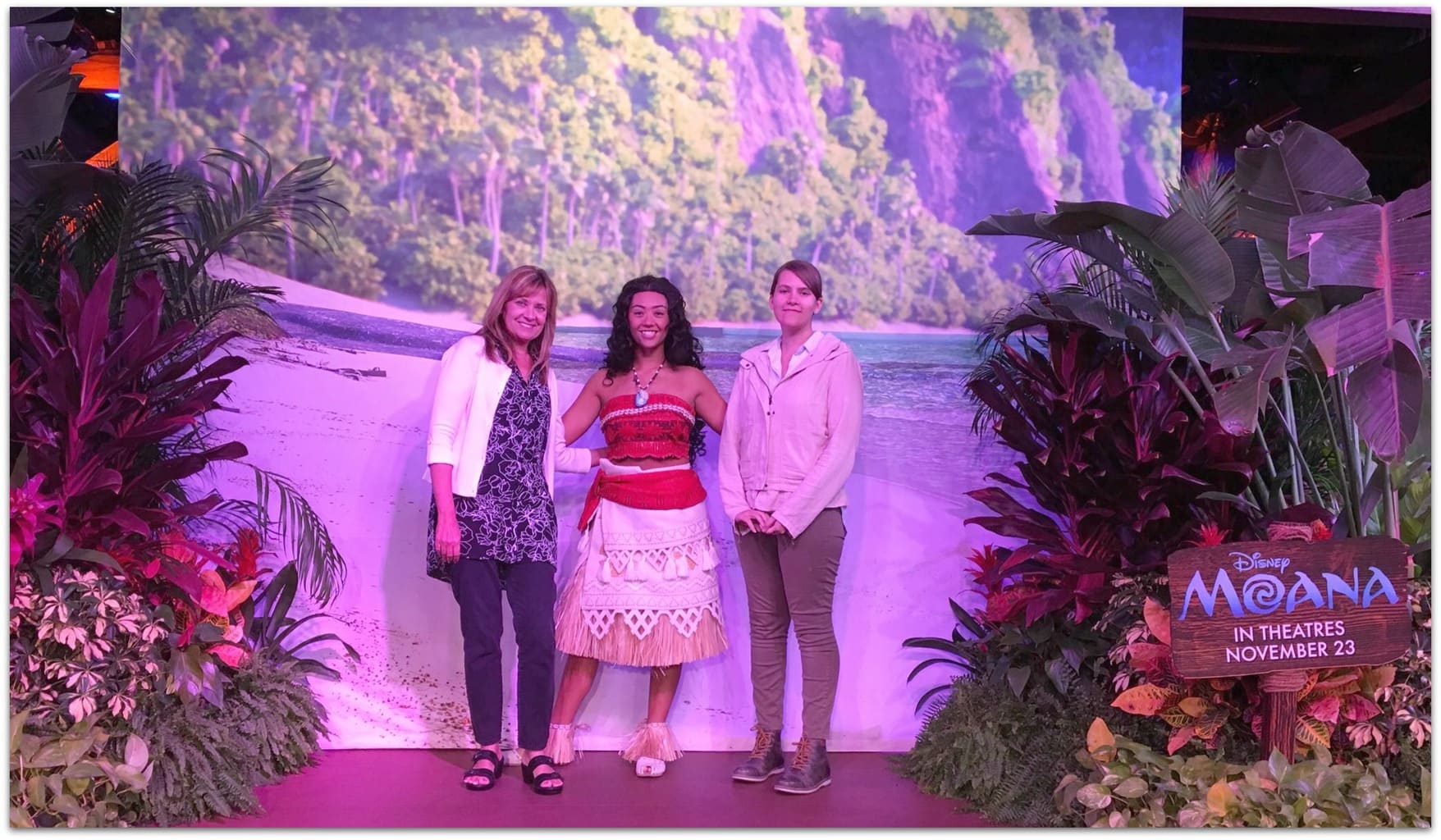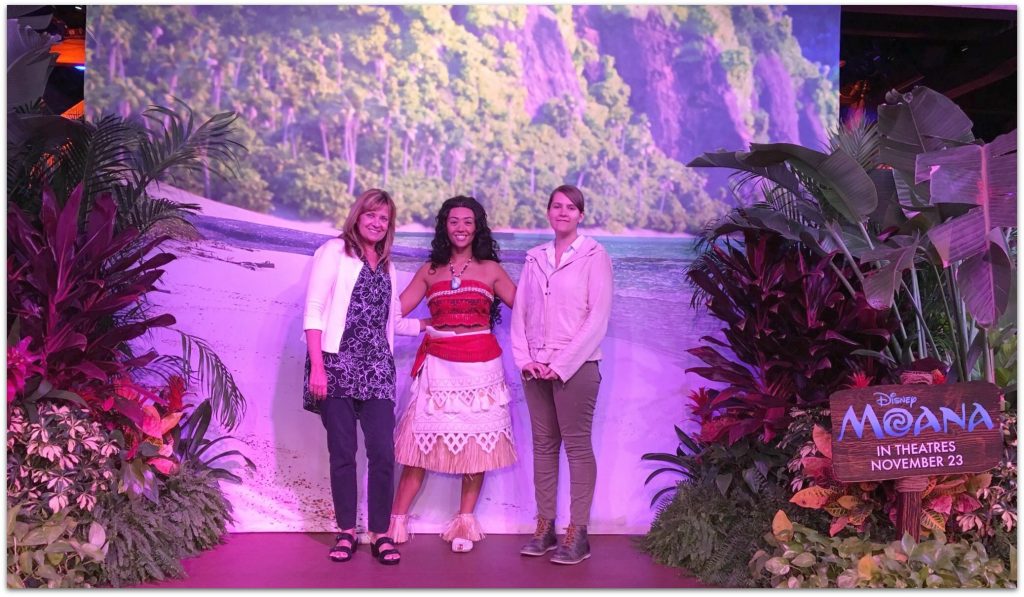 After everyone had a chance to meet MOANA, our host introduced Jared Bush. You probably recognize Jared's name as he also helped develop the Oscar®-winning features Big Hero 6, Frozen, and served as a screenwriter and co-director for this year's hit feature Zootopia.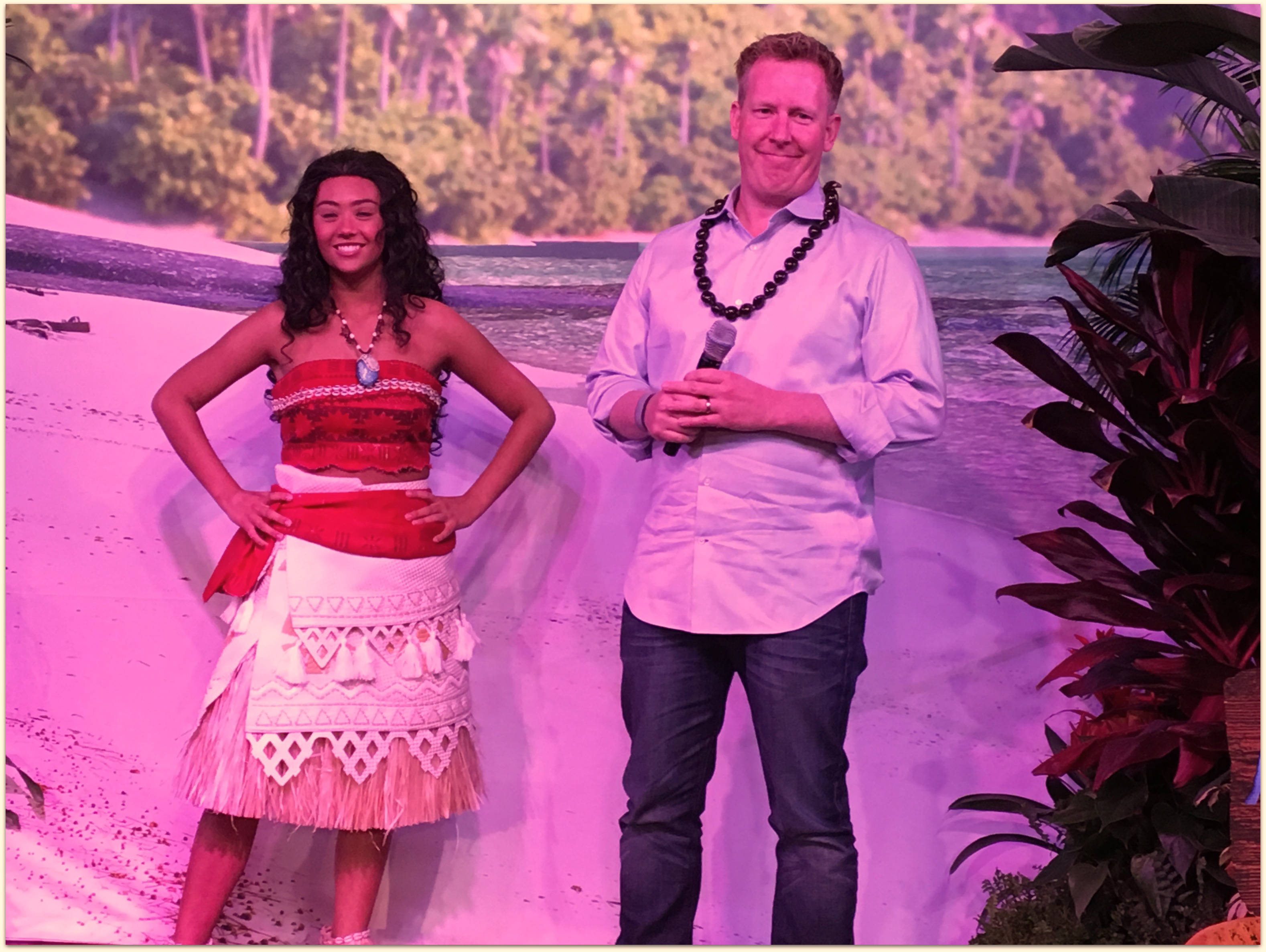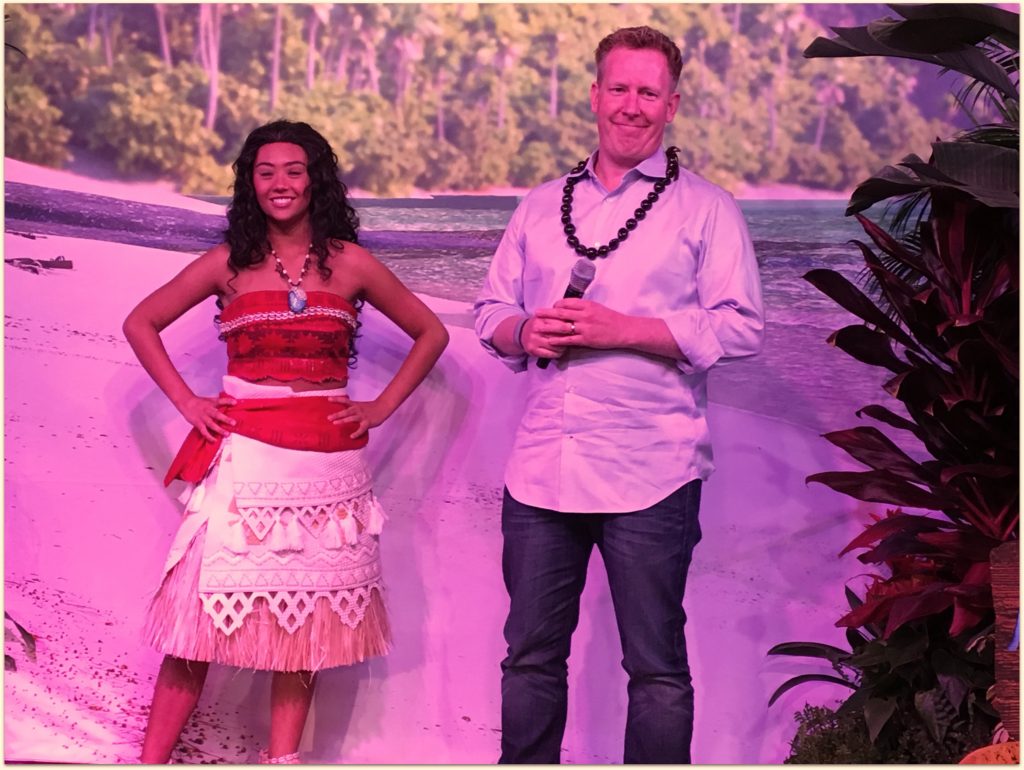 Jess and I chatted with Jared for a few minutes. He asked if I had seen the film, and I told him I had seen it twice and was ready for the third time! Jared and I have a love of travel in common as he's an avid traveler who has visited forty countries on six continents!
Jess was excited to learn that he also has a house full of pets including an emperor scorpion, a ball python, a tree frog and an 80-pound pit bull. I'm sure Jess will have that many pets and more one day!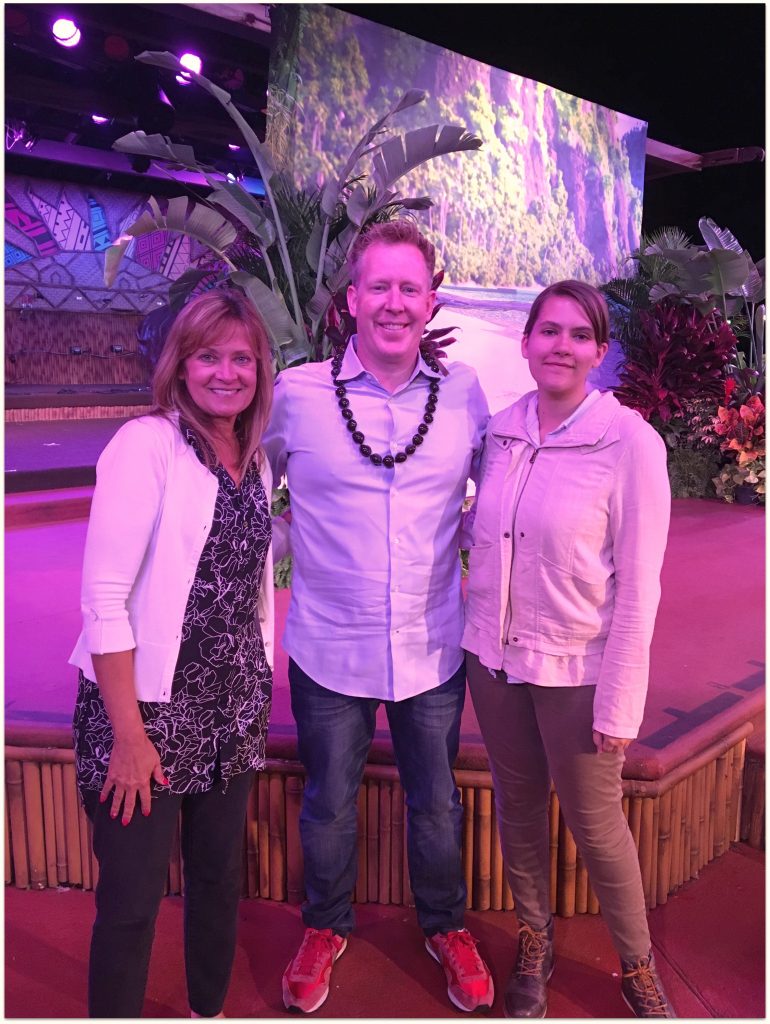 It was time for the really big event that everyone was waiting for, but while people headed over to the outdoor area for the movie, groups were taken on a tour of the newest addition to the Disney Vacation Club, Disney's Polynesian Villas & Bungalows.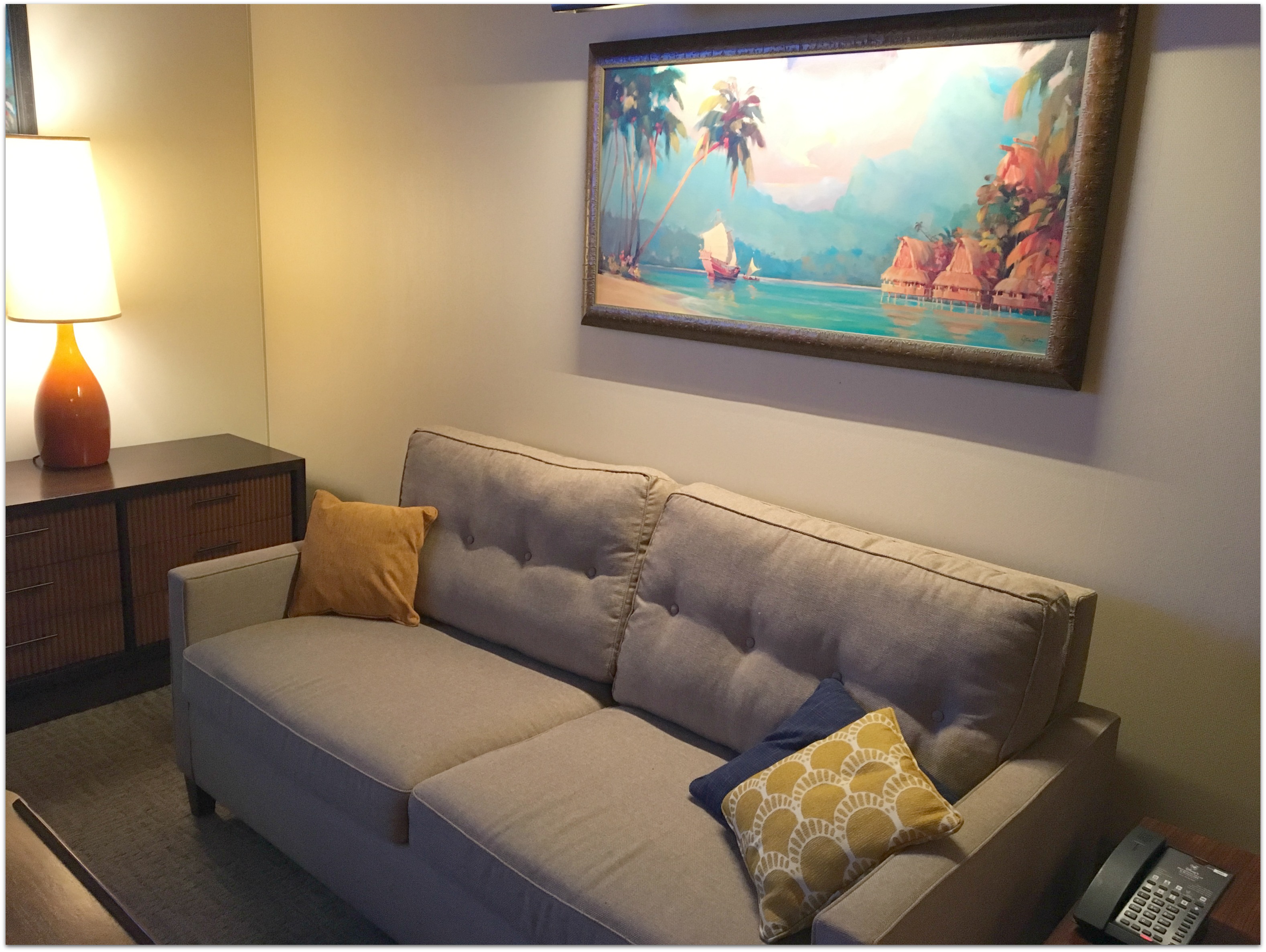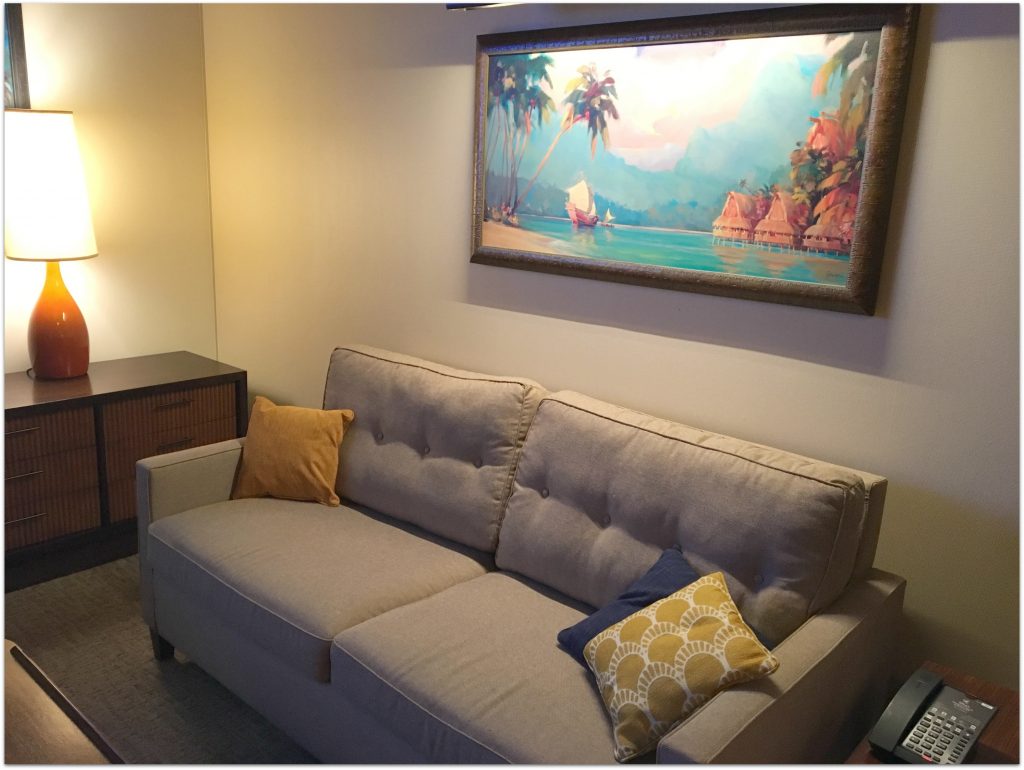 From Walt Disney World: Near the picturesque white-sand shore of Seven Seas Lagoon, these new accommodations just steps away from the world-class amenities of the recently reimagined Disney's Polynesian Village Resort, one of the original Walt Disney World Resort hotels.
Located a quick monorail ride from the enchanting Magic Kingdom Park, the resort is the ideal choice for families who want to be close to the action.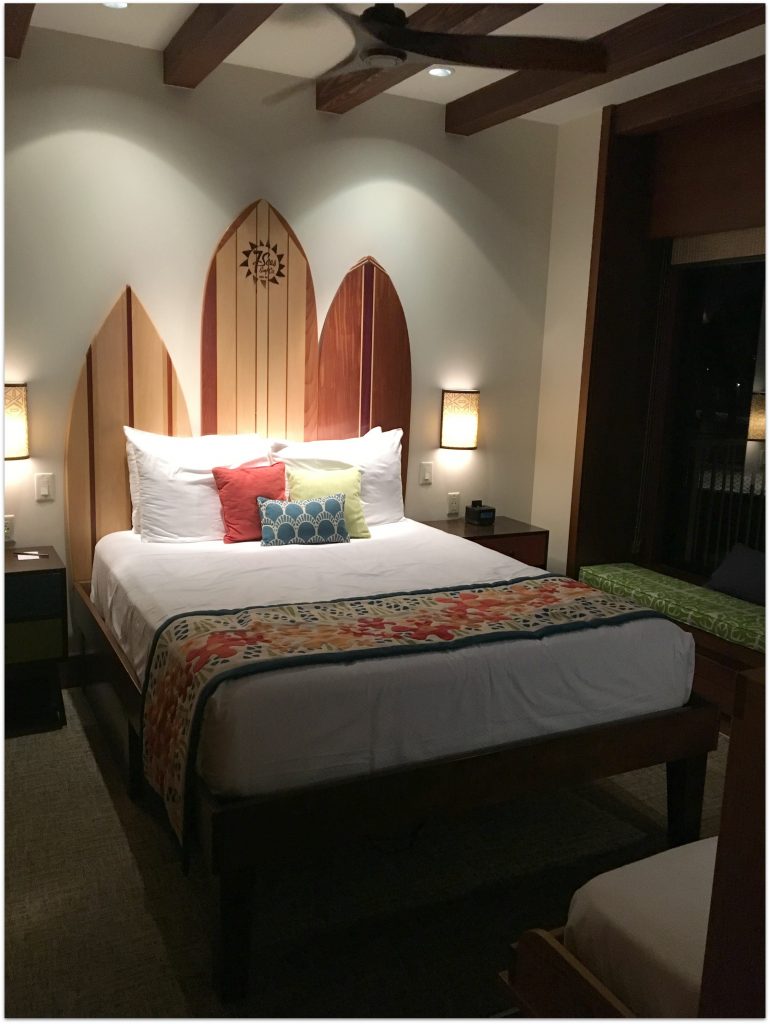 The new resort features 360 Deluxe Studios that sleep up to five guests and 20 over-the- water Bungalows that sleep up to eight guests. Like all Disney Vacation Club Resorts, Disney's Polynesian Villas & Bungalows was created to allow families to unwind and create memories that last a lifetime.
The decor is just beautiful, and I can see these Villas and Bungalows being booked solid! Ask for a tour the next time you visit Walt Disney World in Orlando.
After the tour I headed over to the big screen where MOANA would be shown. I knew my daughter would love it, but she was blown away by the film on an artistic level, and loved the music as much as I did. Seriously, once you see the film, grab the soundtrack on itunes! It is SO good!
MOANA is already a huge hit at the box office, and there is no doubt little girls everywhere will be asking for a MOANA birthday party!
If you have kids who love Disney, you've got to make them this Big Hero 6 Bento Box! It's fun to get creative with the kids!
Come back and let me know what you think of Moana!