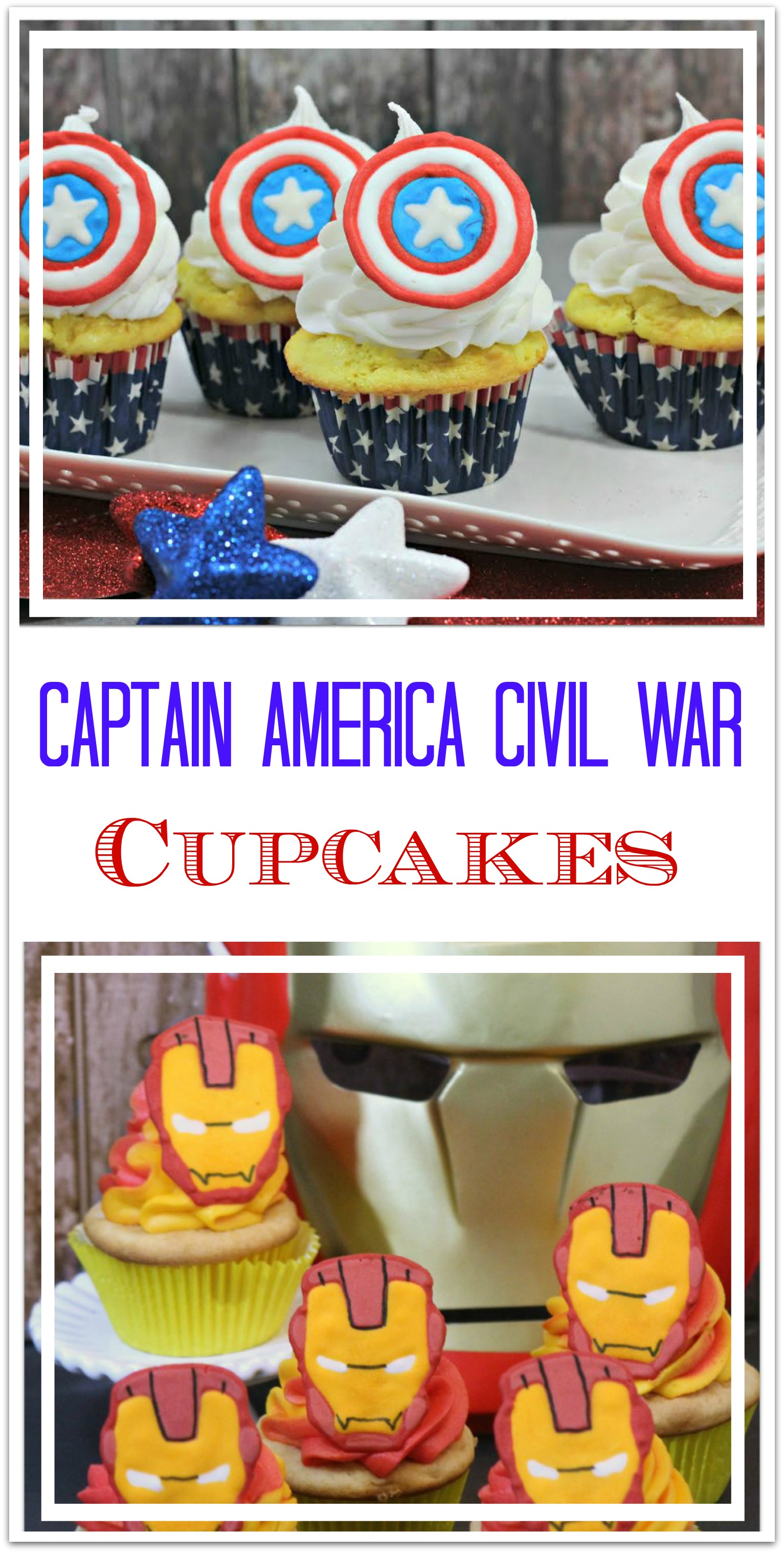 You don't have to take sides with these Captain America Civil War cupcakes, but you will for the movie! Are you ready to see Cap & Iron Man go head to head?
Friends who have known me ask when I became such a fan girl. If you knew me just five years ago, I would have told you I could take it or leave it when it came to superheroes. I've always loved going to the movies, so I probably would have gone if my kids had an interest, but at the time, they really didn't. Then came Thor. When I was invited to the red carpet premiere of Thor: The Dark World, I vowed to catch up on all I had missed of The Avengers. And each film made me love The Avengers more.
But this next film? How do I choose? It's so hard! Iron Man gave The Avengers the cool factor like no one else could. But Cap? He's the best! He's such a good guy. And Bucky was his best friend. Wouldn't you go to bat for your best friend if you knew evil had taken over him against his will? Who will you choose? I'm surprised that it's pretty even from what I've seen. I am 100% #TeamCap.
Planning a movie release party? You should! Go see Captain America Civil War on opening night, and come back for drinks, appetizers and desserts. Or, if you're taking your family, come back for some fun snacks like The Avengers Jello Treats from Tastefully Frugal. Mom Endeavors has a whole The Avengers party plan put together! You'll find more fun ideas on Pinterest.
Every party must have cupcakes, and for this special occasion, we need two, right?
I guess, in this case, it's not a matter of which one you would choose, but which one you would eat first!
Would it be a delicious Captain America cupcake?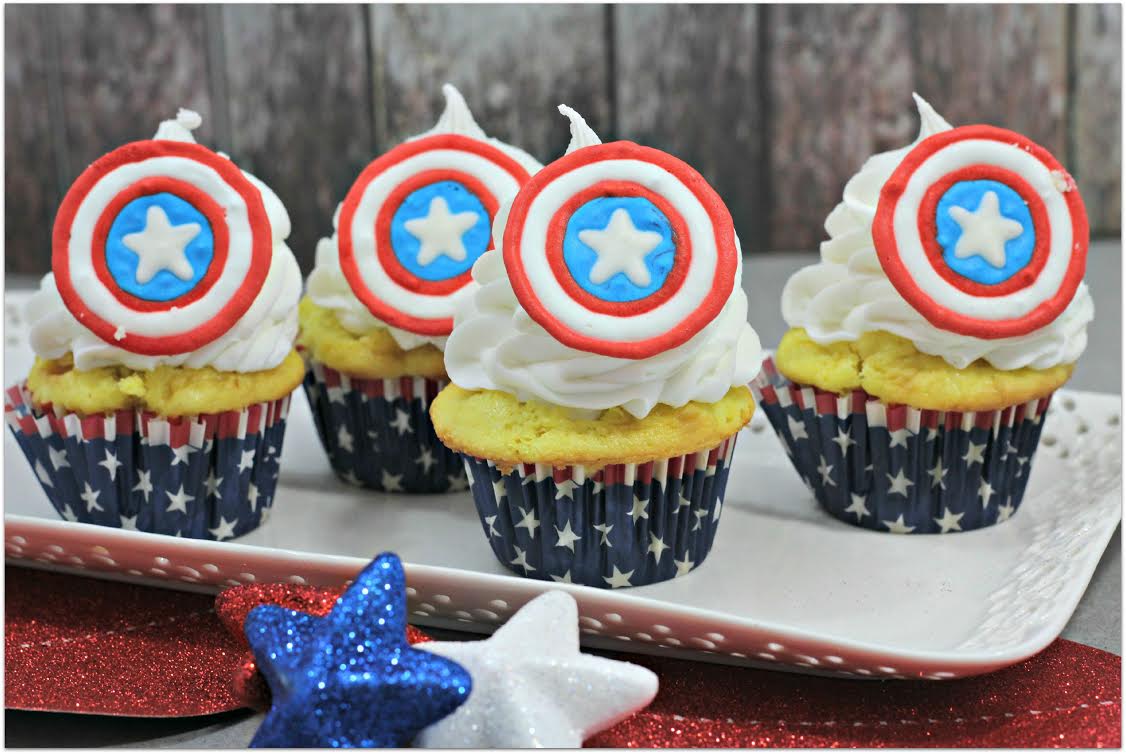 Or would it be a scrumptious Iron Man cupcake?