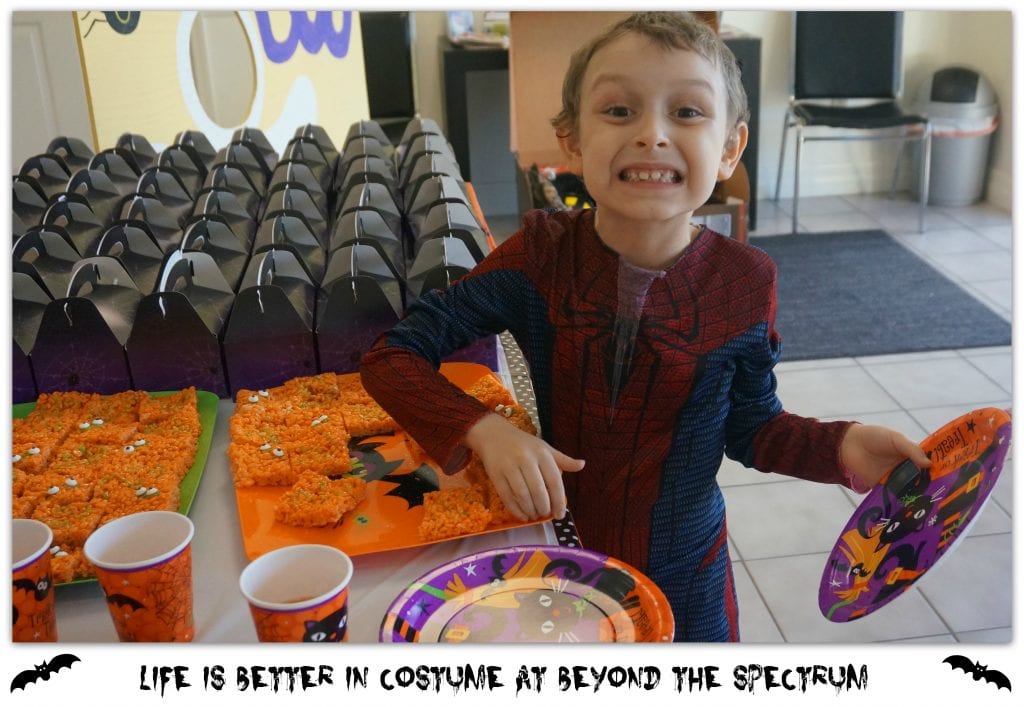 You may have heard that BuyCostumes.com's slogan is Life is Better in Costume. When asked if I would like to throw a party at a local school, I jumped at the chance to spread some Halloween joy. Yesterday, my friend Stephanie and her daughter Isabella joined me at Beyond the Spectrum School to throw a Halloween Party complements of BuyCostumes.com, and we all had a blast! Spectrum is an amazing place, and I'm so grateful they allowed us to spend the morning with them.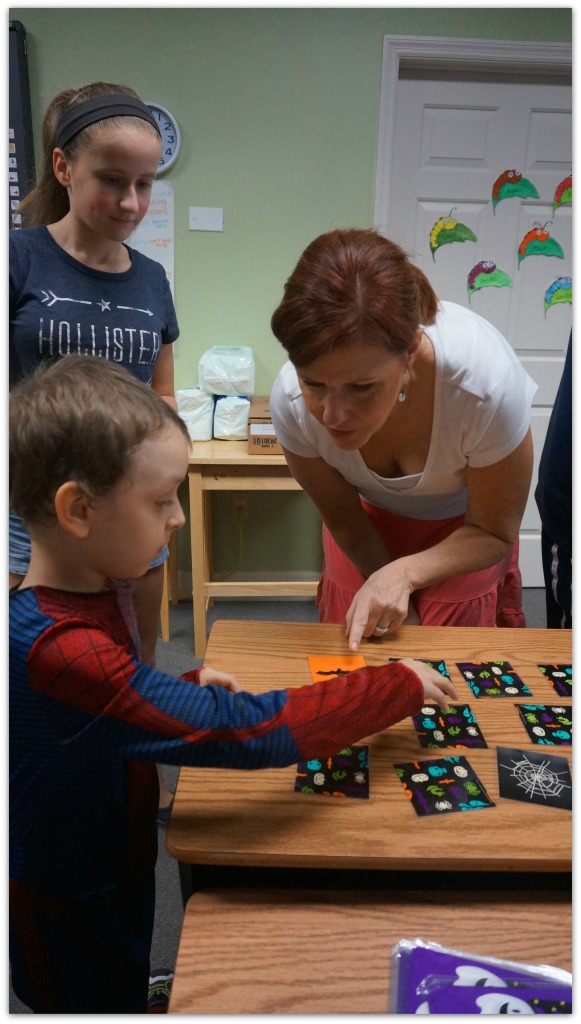 Beyond the Spectrum is a non-profit therapeutic clinic and education center for children with autism in Sarasota, Florida. Their goal is to provide a positive, family-friendly environment, all the while keeping services affordable to parents. We met the wonderful kids who spend their days at spectrum, and were able to bring some extra fun to their day. I started the day before the party as I had 42 goodie boxes to pack!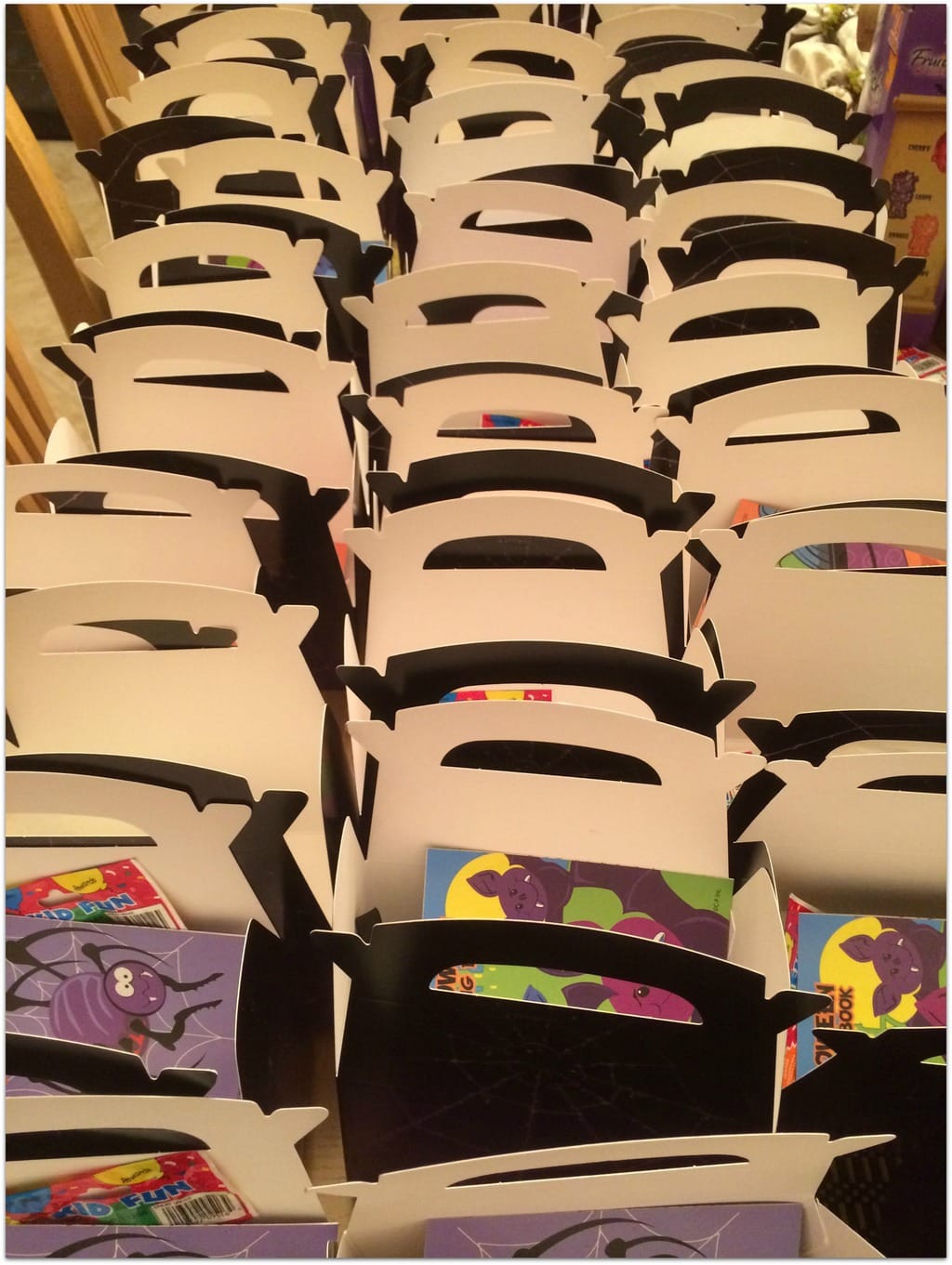 We arrived at the school a little early so we could get ready and surprise the kids. Stephanie made delicious Rice Krispy treats for the kids, and the decorations and party supplies from Buycostumes.com made everything look festive.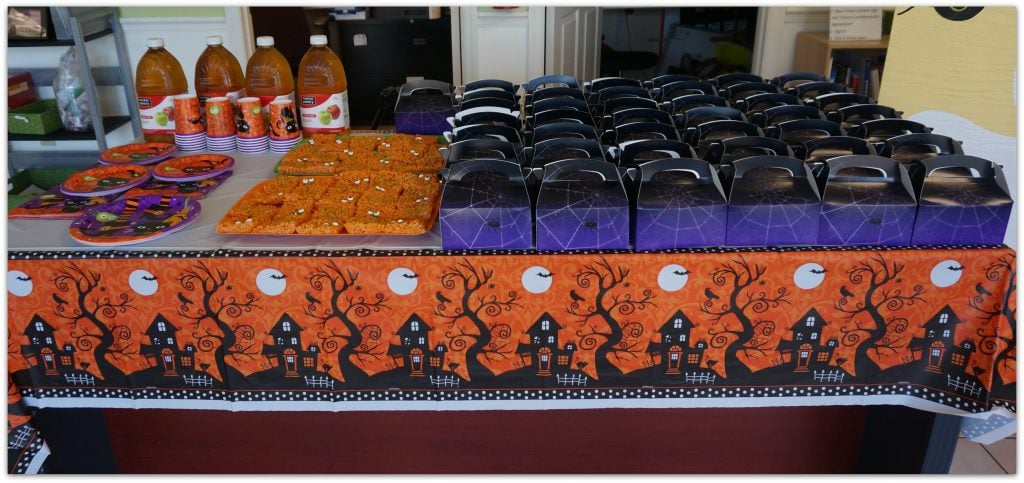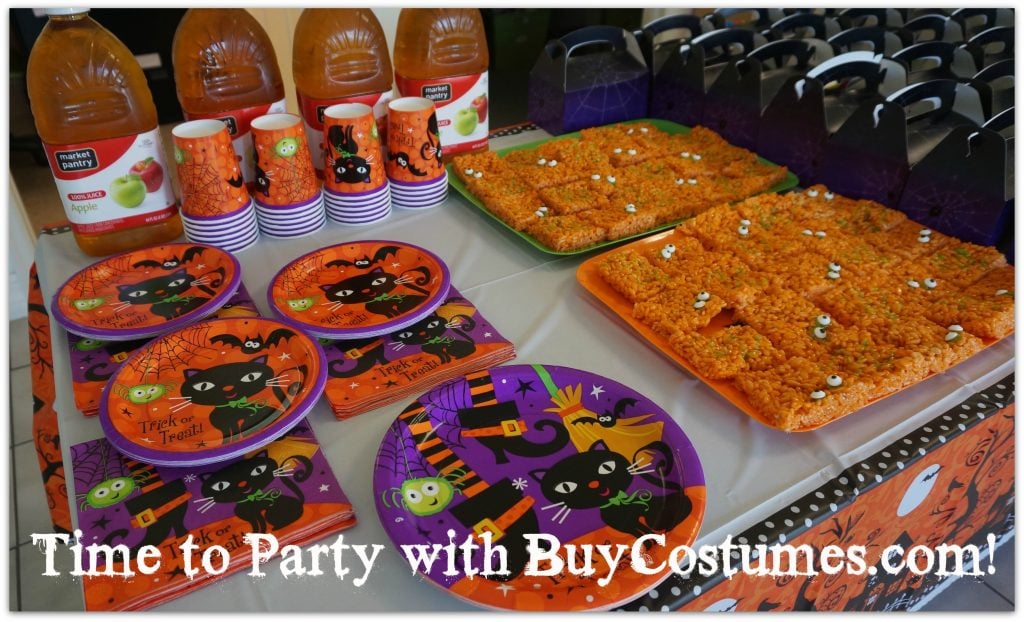 One of the friends of Beyond the Spectrum makes adorable cutouts for holidays, and the kids had a good time smiling for some pictures.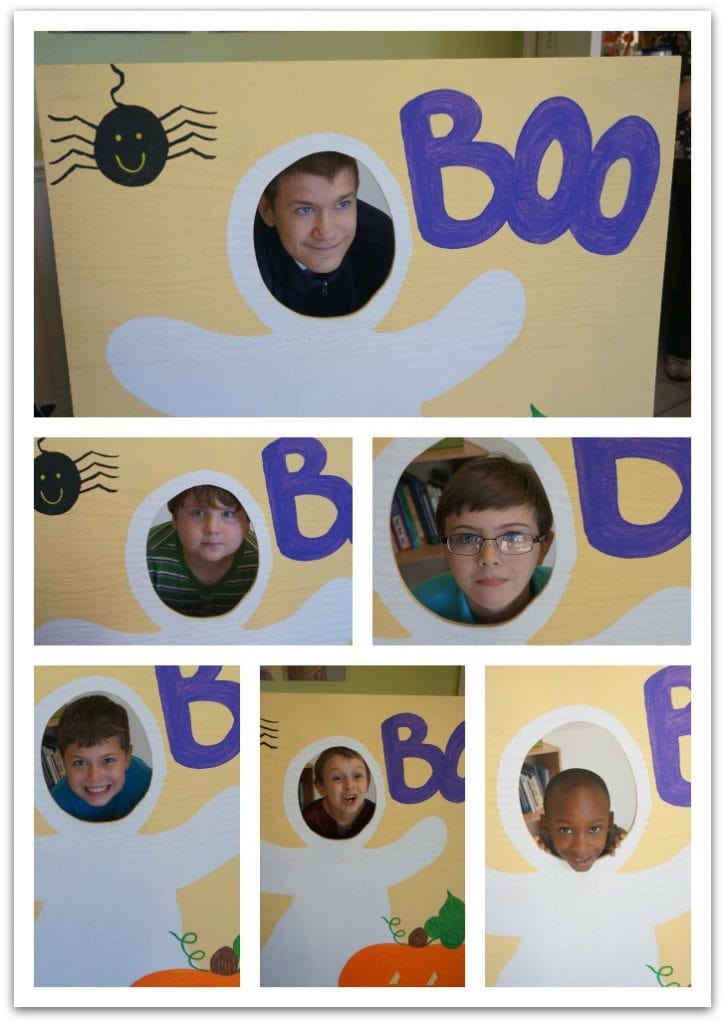 The Deluxe Occupations Dress-up Trunk was a huge hit!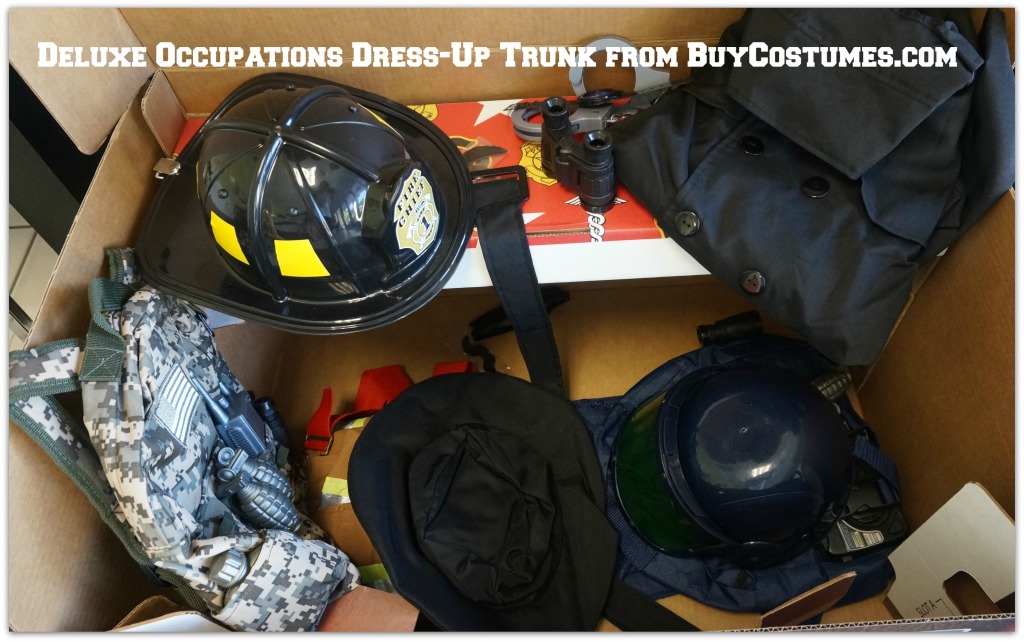 Some of the kids didn't want to take off their dress-up costumes, so they were pretty excited when I told them they would be keeping the trunk and costumes at the school!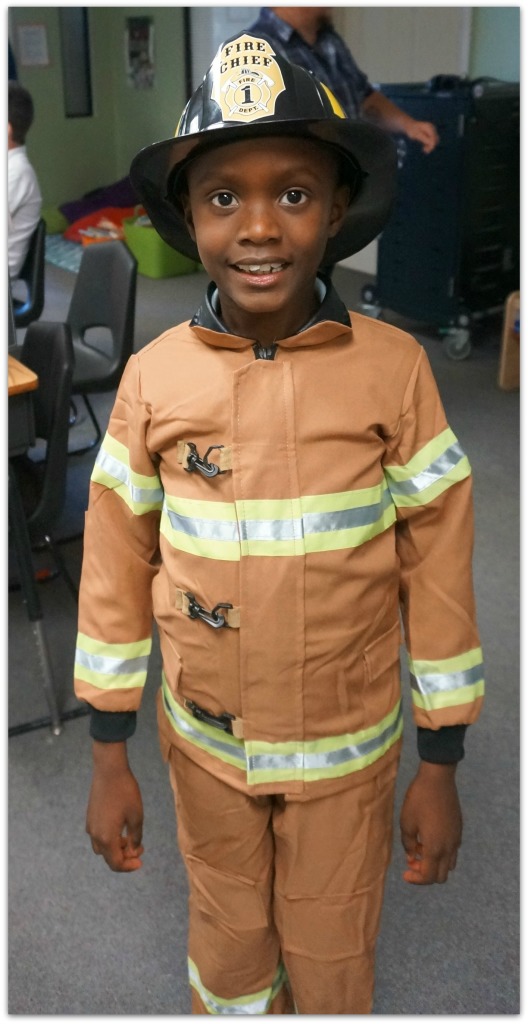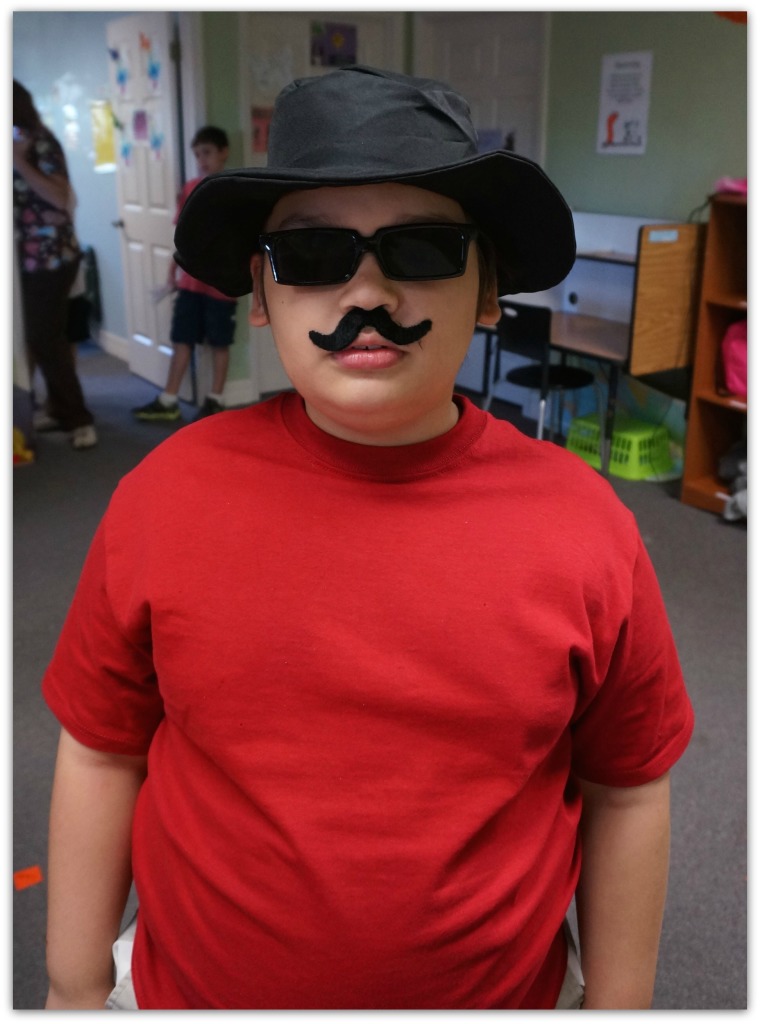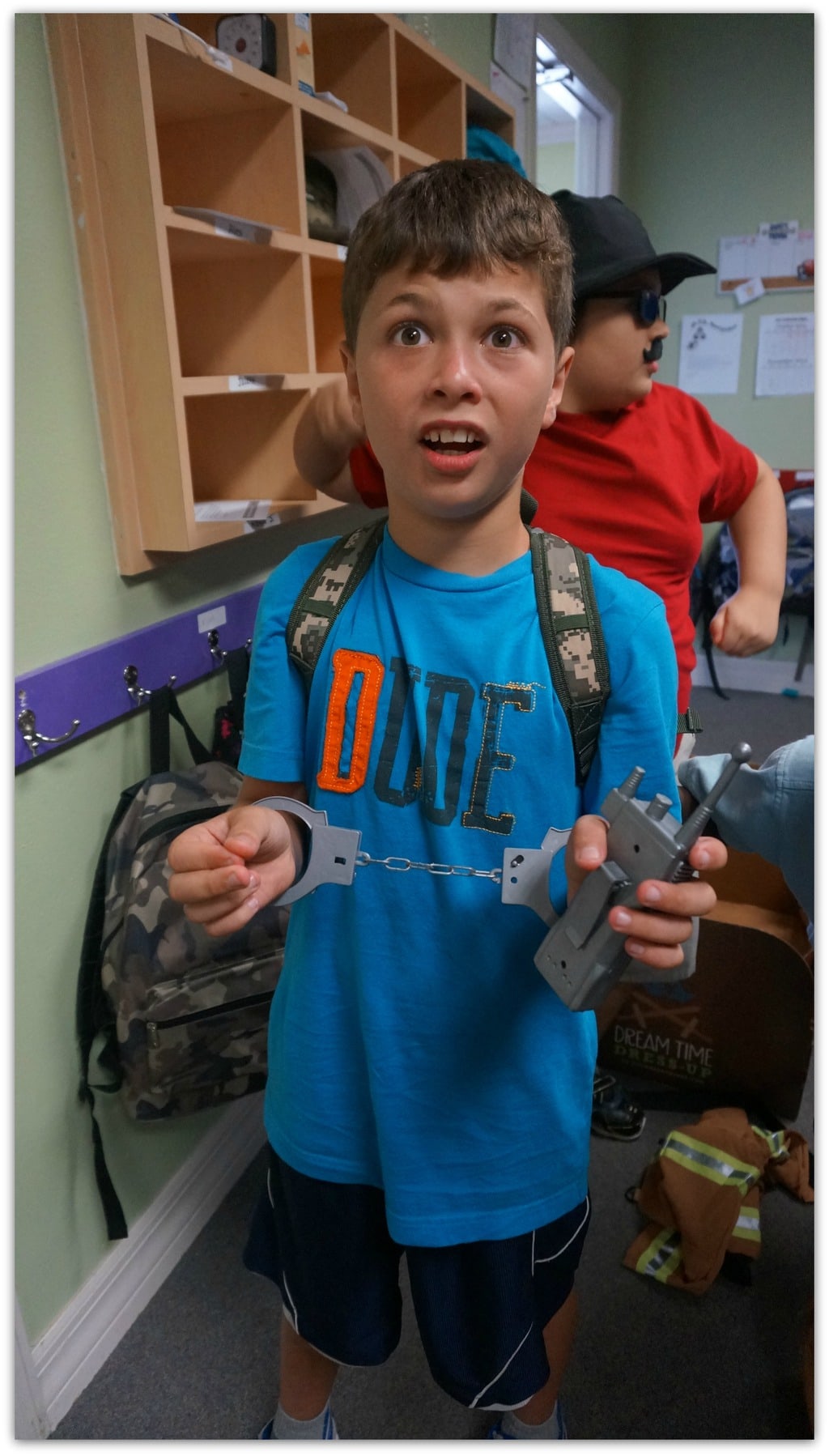 BuyCostumes.com provided a pinata and the kids had so much fun trying to get to the treats!  It wasn't easy to get a picture of them in action!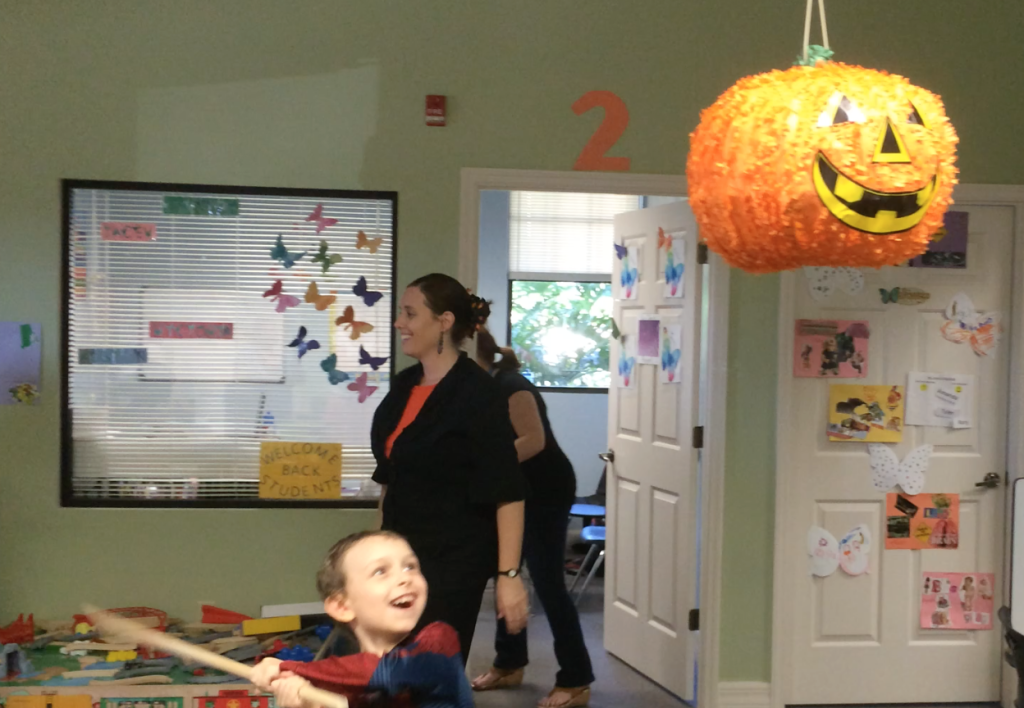 This pinata was stuffed with all kinds of goodies like lollipops, bubblegum, kazoos, and whistles. There was quite a frenzy when the loot finally fell!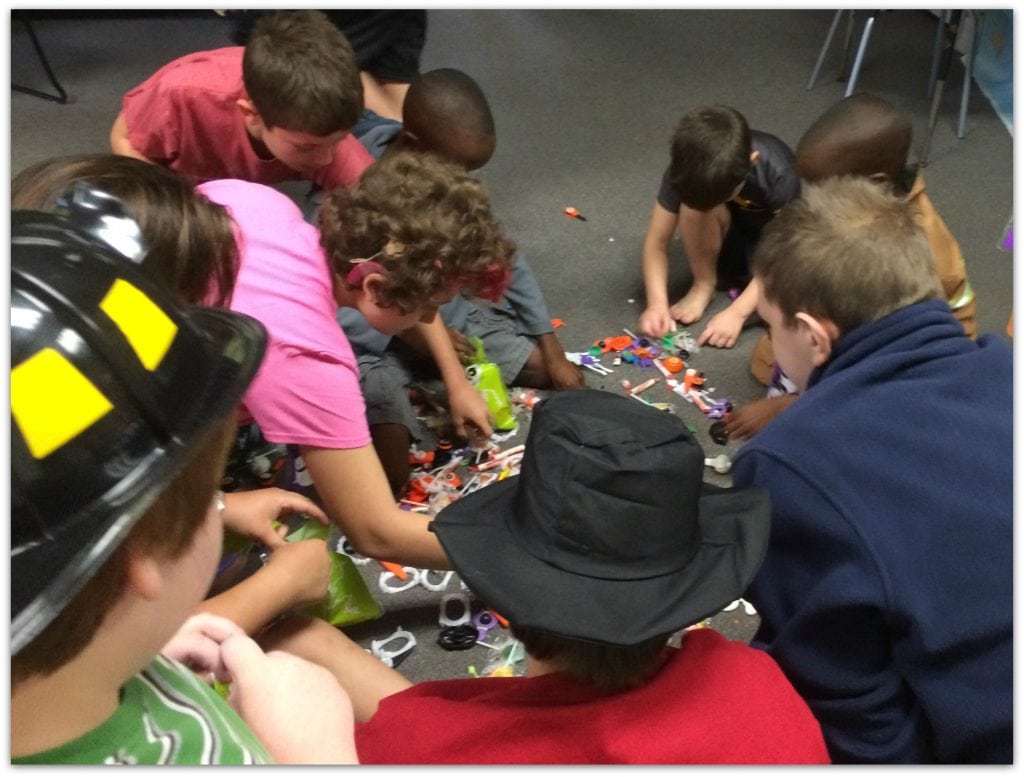 I'm so grateful to BuyCostumes.com for giving us the chance to throw this awesome party for Beyond the Spectrum as part of their Random Acts of Booing campaign! I'm now a believer that Life is Better in Costume! I have to add that the staff at Spectrum was pretty spook-tacular, too! 😉 Do you think the kids had fun? This picture tells it all! Happy Halloween!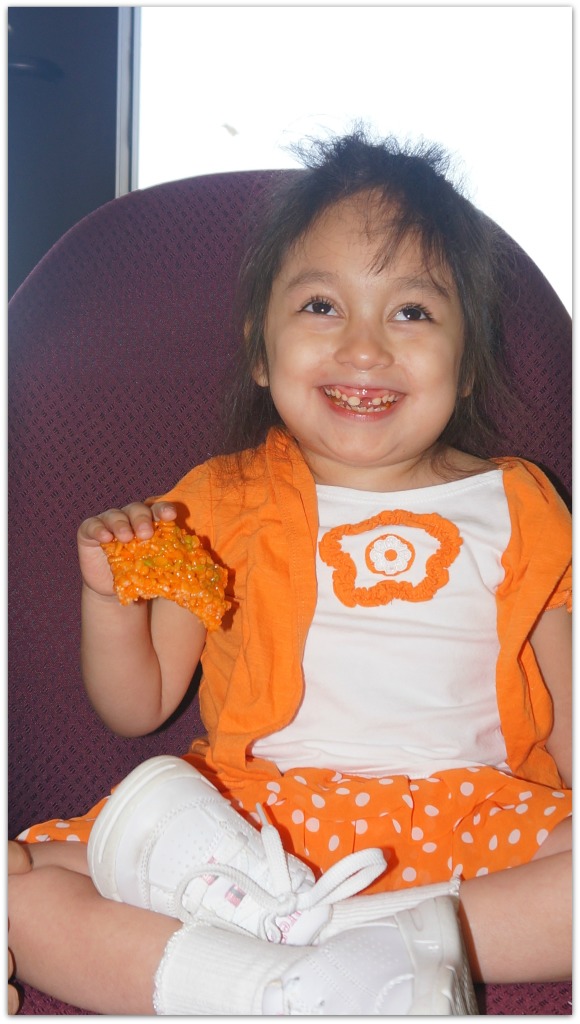 Be sure to follow along on Twitter, Instagram, and Facebook using #OrangeTuesday so you don't miss any of the other Random Acts of Booing events! Visit BuyCostumes.com for all your party and costume needs! Having trouble choosing? Take a look at the BuyCostumes.com website to learn more about #OrangeTuesday and this year's Top 10 Costumes!
This post is sponsored by BuyCostumes.com. As always, all opinions are my own.