We pass by a Denny's location almost every day going to and from school, but honestly, it had been a few years since I visited. We had a Denny's that was convenient when I lived near Westminster, Maryland, and it was a fun place to meet friends for breakfast or lunch. My kids had been asking me to take them, so I was excited when a rep from Denny's contacted me asking if I'd like to visit. My kids were thrilled! I have to share that one reason they love Denny's so much is their Tumblr page. It's so hilarious! Check it out!
But back to eating. Denny's sent me a gift card and we decided to visit one evening a couple of weeks ago.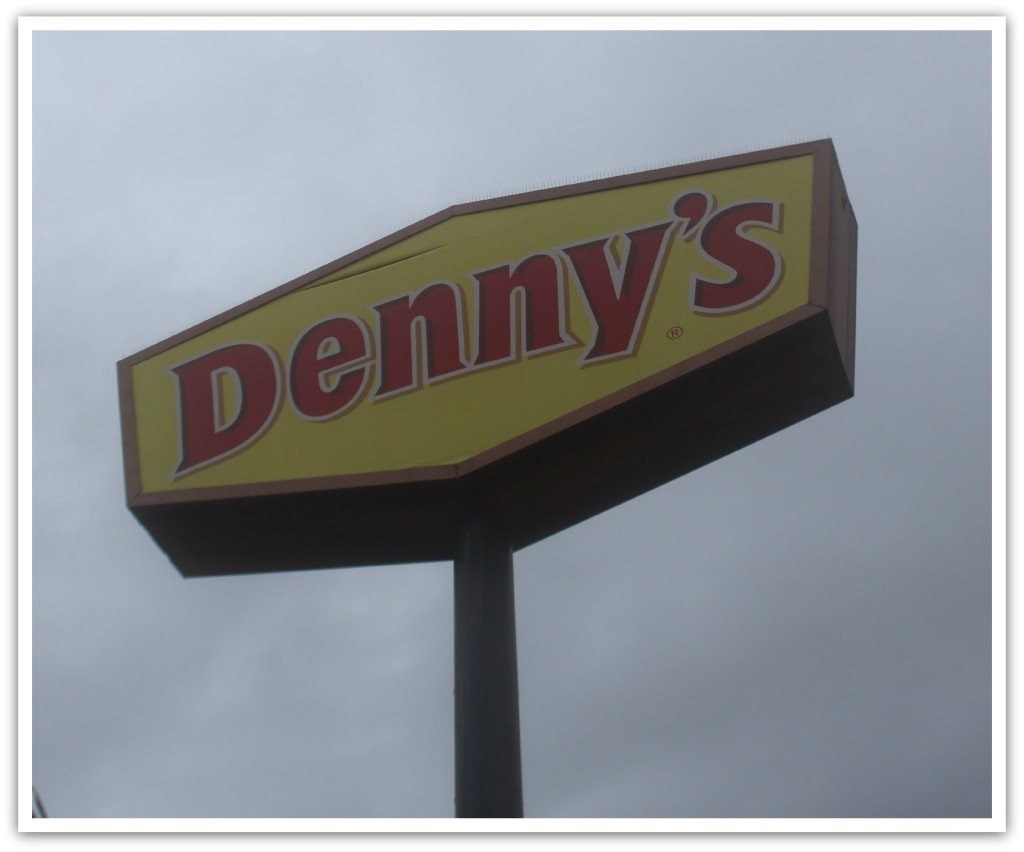 I loved how clean and bright this restaurant was. I also enjoyed the local photographs on the walls. It gave the place a local feel, even though it's a big chain. I also enjoyed reading the story of Denny's. I never knew it started out as Danny's Donuts. They said they would "serve the best cup of coffee, make the best-tasting food, offer the best value, and stay open 24 hours a day." In 1959, they renamed the 20-store chain Denny's. Today they have over 1,700 restaurants in 10 countries. I just love success stories like that. I had no idea Denny's had been around that long!
Let me warn you. Denny's menu is huge! The appetizer sampler where you pick three was very tempting. I love appetizers! With choices like cheese quesadillas, cheese sticks, chicken strips, and onion rings, it would have been fun to share. The salads looked really good, too, and I have to admit, I usually do like to eat the healthier options. The cranberry apple chicken salad is one I will have to go back and try! The menu also offered burgers and other sandwiches, as well as great dinner options like tilapia, barbeque chicken, and spaghetti.
I had planned to order something on the dinner menu, but I couldn't help myself. There is something about breakfast for dinner! My daughters felt the same way. If you think deciding on breakfast helped to narrow our choices, you would be wrong. This menu has so much to choose from! I thought about French toast, waffles, or an omelet, but I finally decided on my favorite; pancakes with an over easy egg on the side.
Yes, it tasted every bit as good as it looks. It's making me hungry again.
My older daughter ordered pancakes, too, but she got them with fruit topping. She said it was delicious, but couldn't finish it all.
My younger daughter ordered the amazing Grand Slamwich. Admittedly not the healthiest choice, this sandwich has eggs, sausage, bacon, ham, mayo and American cheese piled high on potato bread with Denny's famous hash browns on side. We requested no mayo. My daughter is still talking about this sandwich.
I know, right? It was really yummy!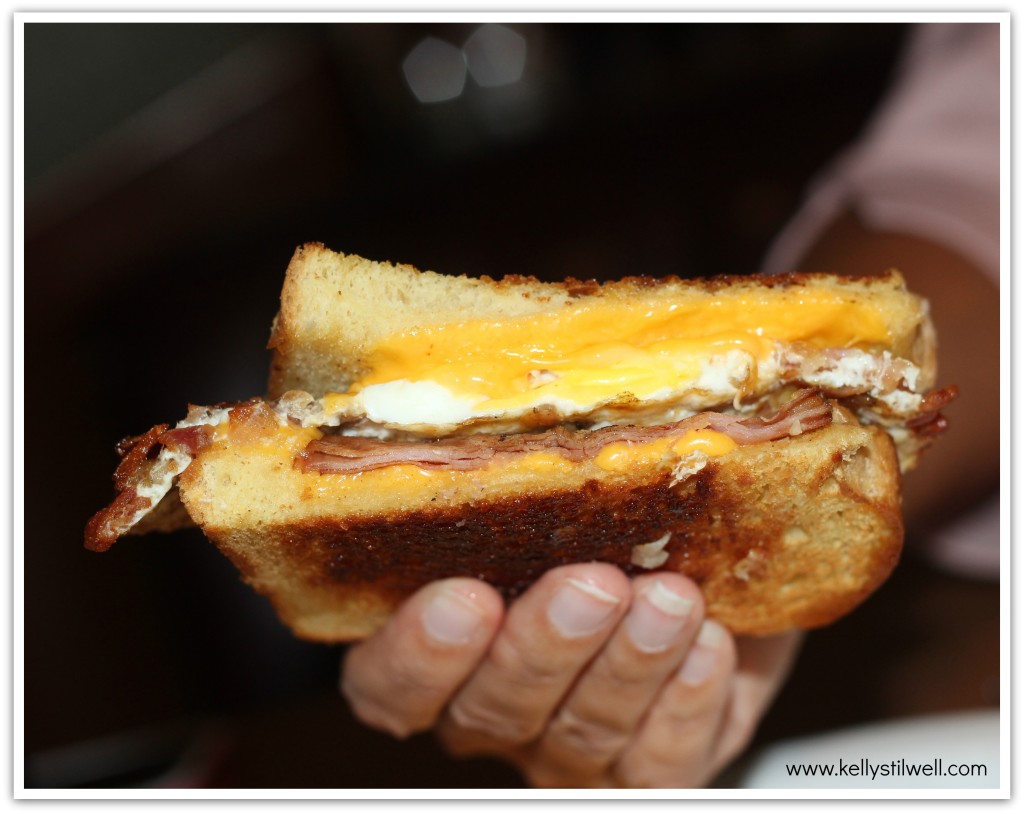 My younger daughter couldn't finish the Slamwich, though it was wonderful the next day for breakfast! If you love egg sandwiches, this is a must!
We so enjoyed our meal at Denny's. I don't know why we hadn't visited in so long, but I guarantee it won't be that long before we go back again!