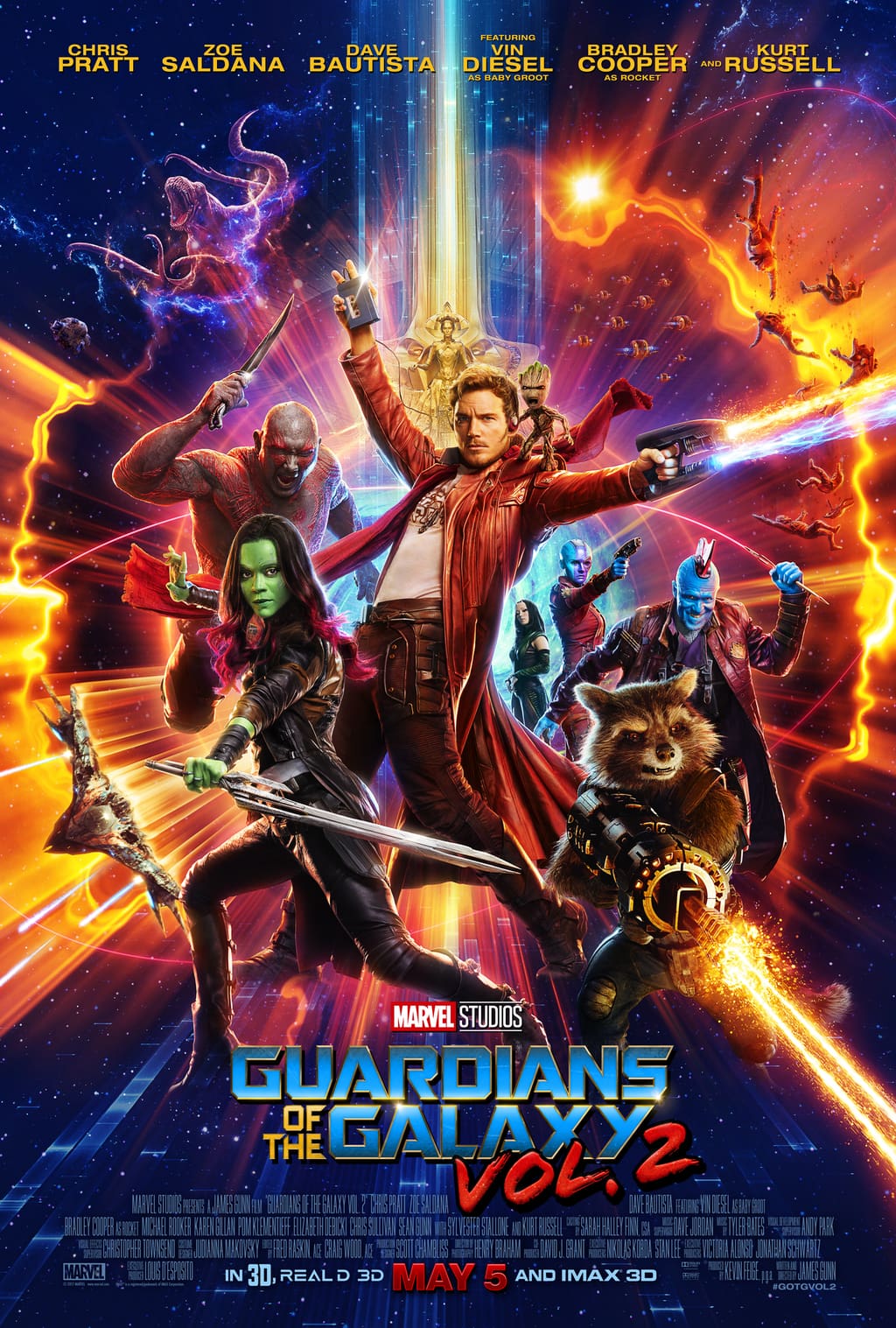 We're getting closer and closer to that May release date for Guardians of the Galaxy Vol 2, and I'm getting more and more stoked! I mean, after being on set with the cast last year, I may know of some surprises in store. Chatting with Chris Pratt in between filming was surreal. Sitting in a small room with Zoe Saldana, the amazing Gamora, in costume, was one of the best days of my life! Holding Baby Groot as I stood next to Rocket and holding one of the Necroblasters? I still can't believe I was there!
And now we have a little over two months before the release date and a brand new trailer that was released on Jimmy Kimmell Live! There are so many incredible moments in this trailer I can't stop watching! And PLEASE, don't be a conceited douchebag…watch until the end! (You'll get that in a minute…)
From Marvel Studios: Set to the all-new sonic backdrop of Awesome Mixtape #2, Marvel Studios' "Guardians of the Galaxy Vol. 2" continues the team's adventures as they traverse the outer reaches of the cosmos. The Guardians must fight to keep their newfound family together as they unravel the mystery of Peter Quill's true parentage. Old foes become new allies and fan-favorite characters from the classic comics will come to our heroes' aid as the Marvel Cinematic Universe continues to expand.
I love that smirk at the end from Nebula played by Karen Gillan. Michael Rooker totally rocks the Yondu role, doesn't he? And Dave Bautista as Drax seriously steals the show! I don't know that much about newcomer Mantis except that James Gunn said she is phenomenal! If you loved the first Guardians, get ready, because this one is going to blow your mind!
GUARDIANS OF THE GALAXY VOL. 2 is in theaters May 5, 2017!
Like GUARDIANS OF THE GALAXY VOL. 2 on Facebook
Follow GUARDIANS OF THE GALAXY VOL. 2 on Twitter
Follow Marvel on Instagram