For someone who is on the road a lot, the Bose Noise Cancelling Headphones 700 are a game-changer. I was so excited when Best Buy asked me to check this new technology out!
Being able to turn off the chatter when I'm traveling means I can get some sleep. Finally, headphones that make serious quiet a reality!
Traveling is not always easy. Friends are always telling me they envy my lifestyle. Don't get me wrong; I'm very blessed to be able to do what I do! However, between flying, long car rides, and even bus rides, it's not easy for me to be on my game.
Sleep doesn't come easy for me anyway, so when I have to deal with a lot of distractions, it makes it even more difficult. Now that I can have some peace and a little of my favorite music through these noise cancelling headphones, I can relax and be refreshed when I arrive at my destination.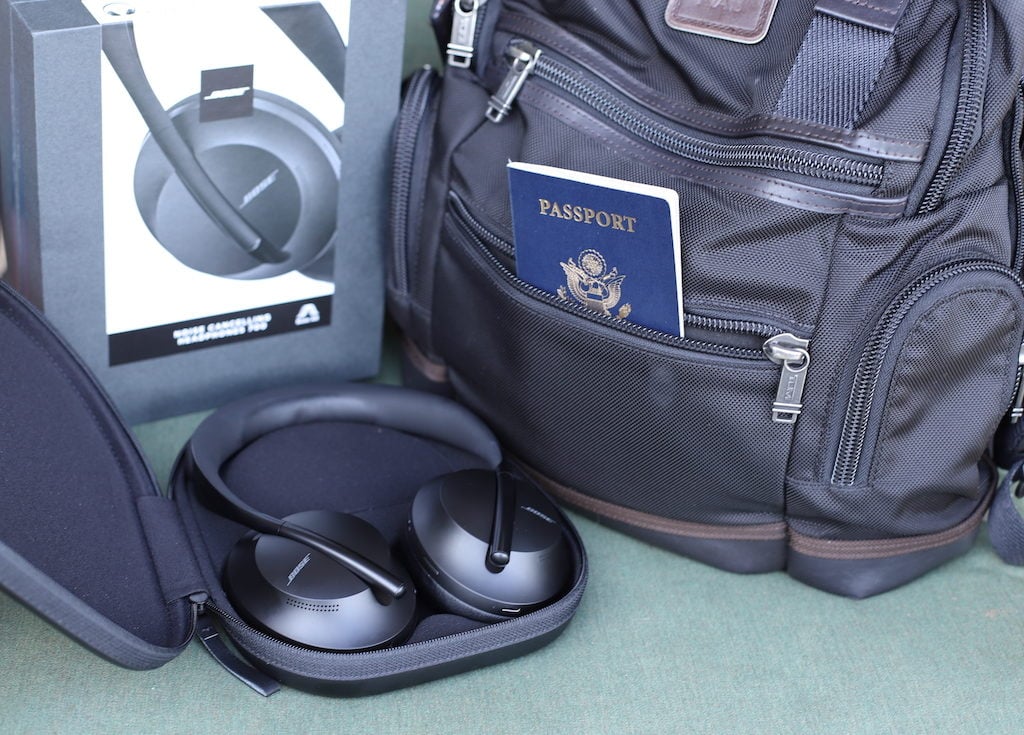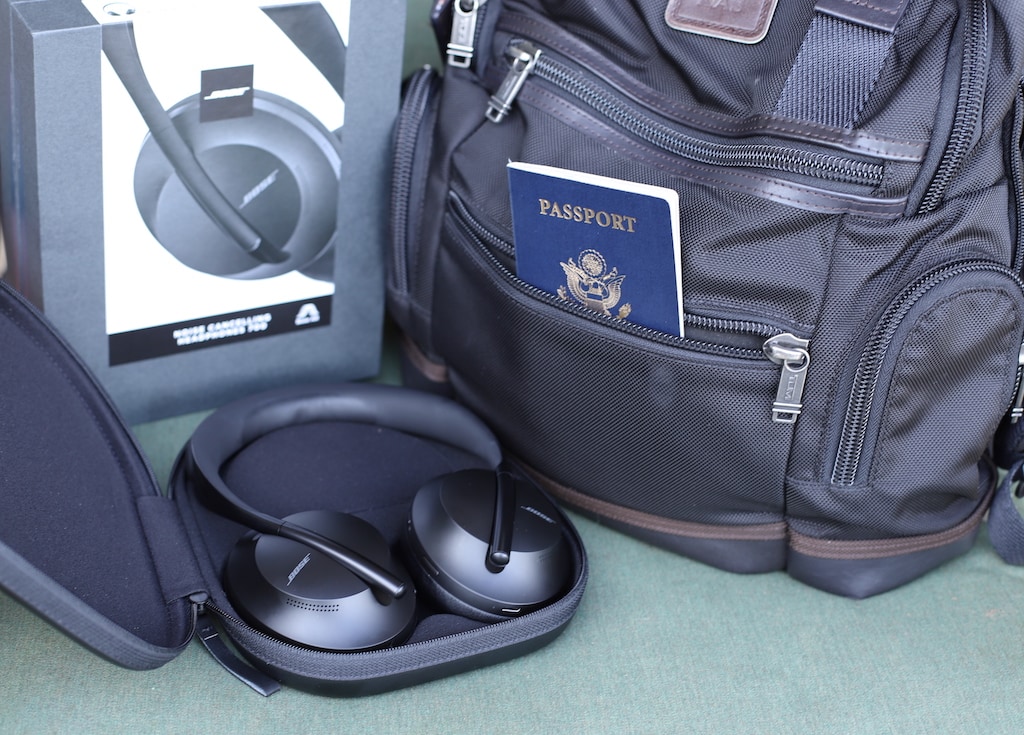 Why I Love Bose Noise Cancelling Headphones 700
It's easy to say that in this busy, fast-paced world, it can be pretty hard to focus. Any number of distractions can keep you from concentrating on the task at hand— whether you're a blogger, a writer working freelance, or a student immersed in study.
Sometimes you just need the right setting in order to get your best work done, and everyone knows it's not always easy to get in the zone. But luckily, Bose just made it so much simpler with their brand-new line of products, including the Bose Noise Cancelling Headphones 700.
Noise Cancelling
Of course, the most important aspect of these headphones is that they block out noise. The Bose Noise Cancelling Headphones 700 features the best noise cancelling technology and performance of any Bose headphones to date. Coupled with volume-optimized audio performance, they're the best headphones I've ever experienced.
The audio quality is top-notch, and the noise filtering is really impressive. Being able to turn the headphones on and have all surrounding racket instantly fade away is an amazing experience, especially if you just need some rest.
Most noise cancelling headphones I've tried only allowed you to turn the setting on and off— but the Headphones 700 have ten different levels to choose from! You can even set three levels as your favorites and access them at the press of a button.
This means I can hear when the flight attendant asks me a question, but not hear the baby crying in the seat across the aisle. I like being in control of what I do - and don't hear!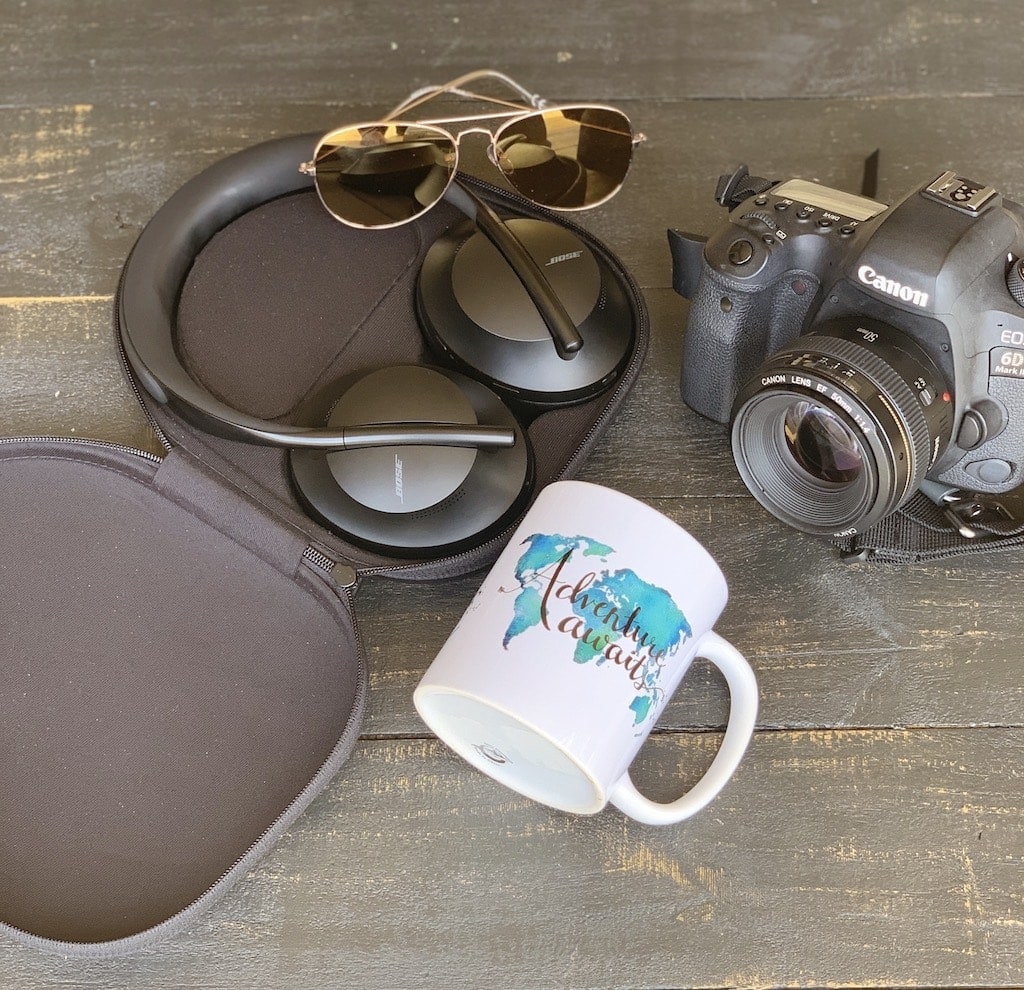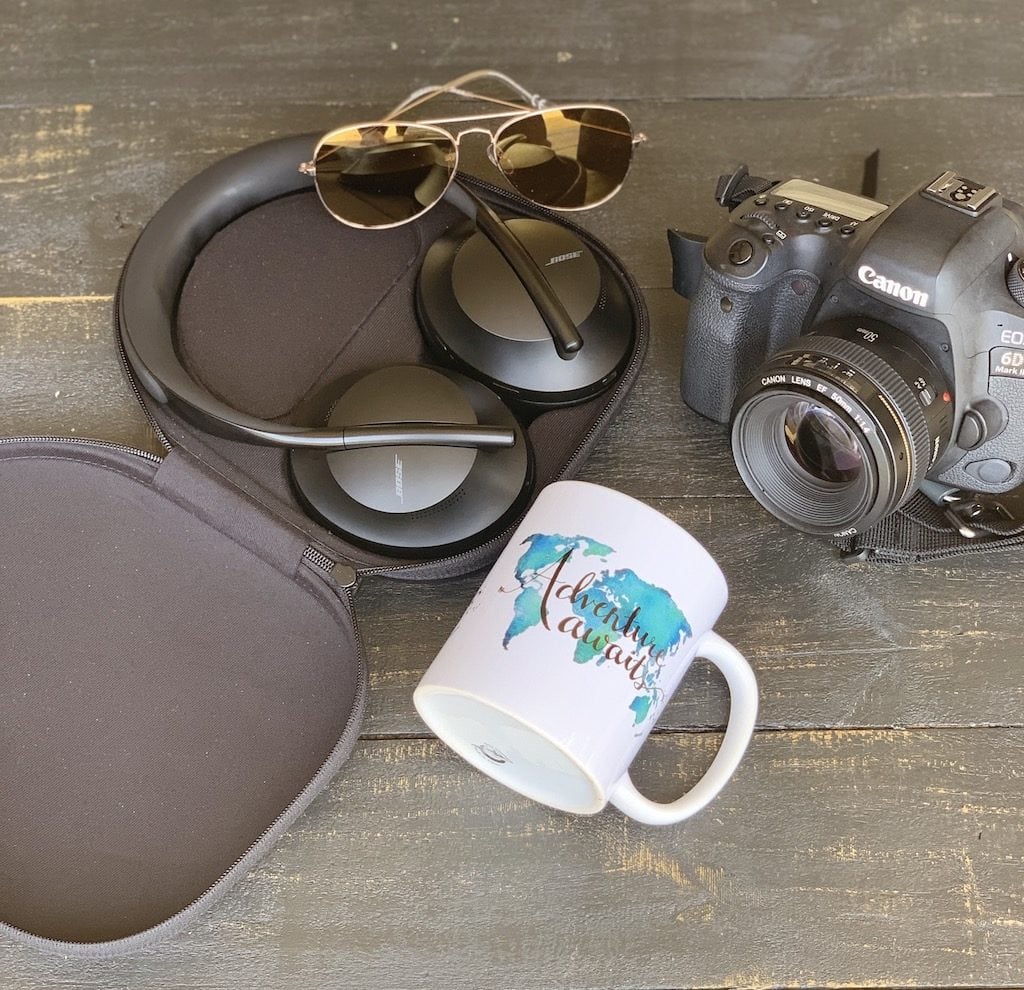 Easy Controls
Those settings are not the only shortcuts on these headphones, though. Bose has implemented a brand-new touch interface that allows you to tap, swipe and hold your finger on the right earpiece in order to adjust your volume, pause and play, skip and repeat songs, or check your device's battery life.
The controls are seriously convenient and almost feel like second nature after a day of use. They beat picking up your phone to mess with your settings - by a longshot!
Thanks to the multiple levels of sound filtering, I can even wear them while I exercise and stay fully aware of my surroundings. I let my daughter try them out and she said they'd be perfect for her noisy college studio space, too. The serene silence of the highest noise-cancellation setting is optimal for working toward deadlines distraction-free.
Long Battery Life
The battery life lasts up to 20 hours after a full charge, and once plugged in the battery charges in no time at all. I'm pretty good about charging all my devices the day before I leave for a trip, but if they don't last the day, it's often difficult to find a place to plug in at the airport, and the majority of planes don't have plugs.
Bonus- they can be charged with the USB, which most planes do have. Still, with a battery life that long, I doubt I'll ever have to worry about it, even on a long flight to Asia where I spent one day in Singapore last year. And by the way, I really like the separate area for the cords.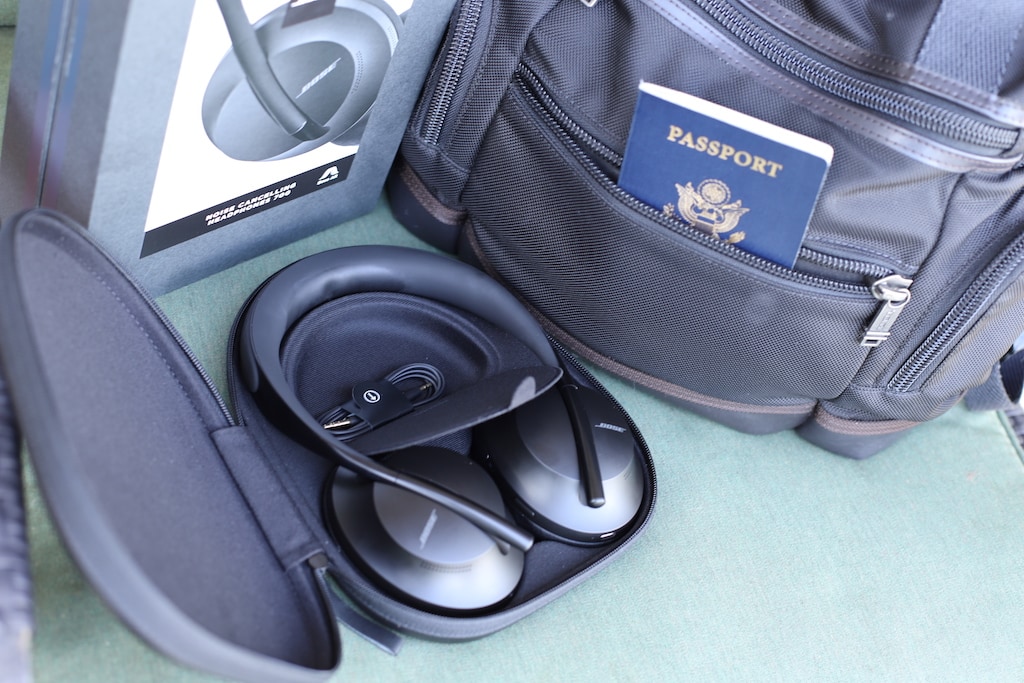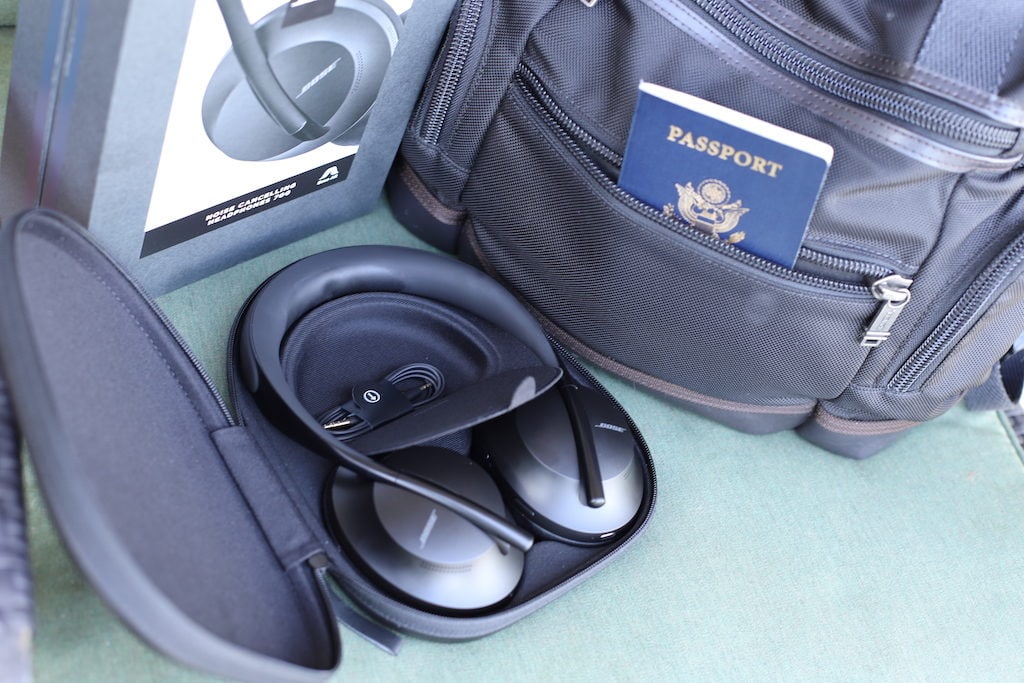 Microphone
Since the Bose Noise Cancelling Headphones 700 are suitable for both work and play, the built-in four-microphone system is made even more useful. This system adapts to your surroundings automatically, flawlessly isolating your voice from your environment.
This means you can make a phone call, a voice memo, or use your voice assistant— all the while knowing that surrounding noise won't interrupt. Combining the noise and voice filtration settings, you can confidently both speak and hear with total clarity— anywhere, anytime.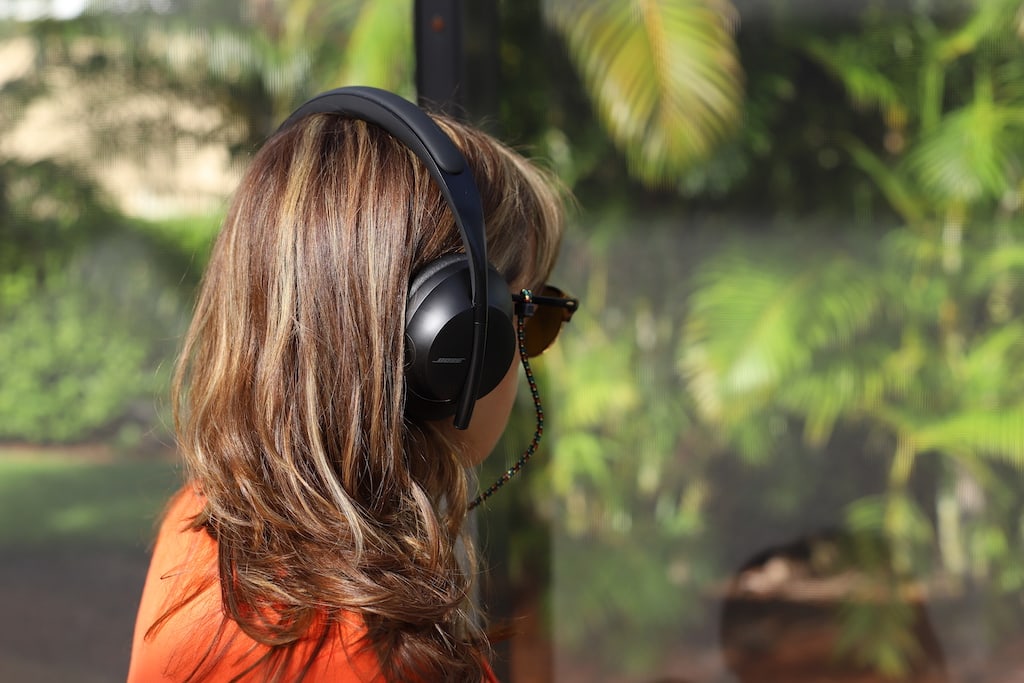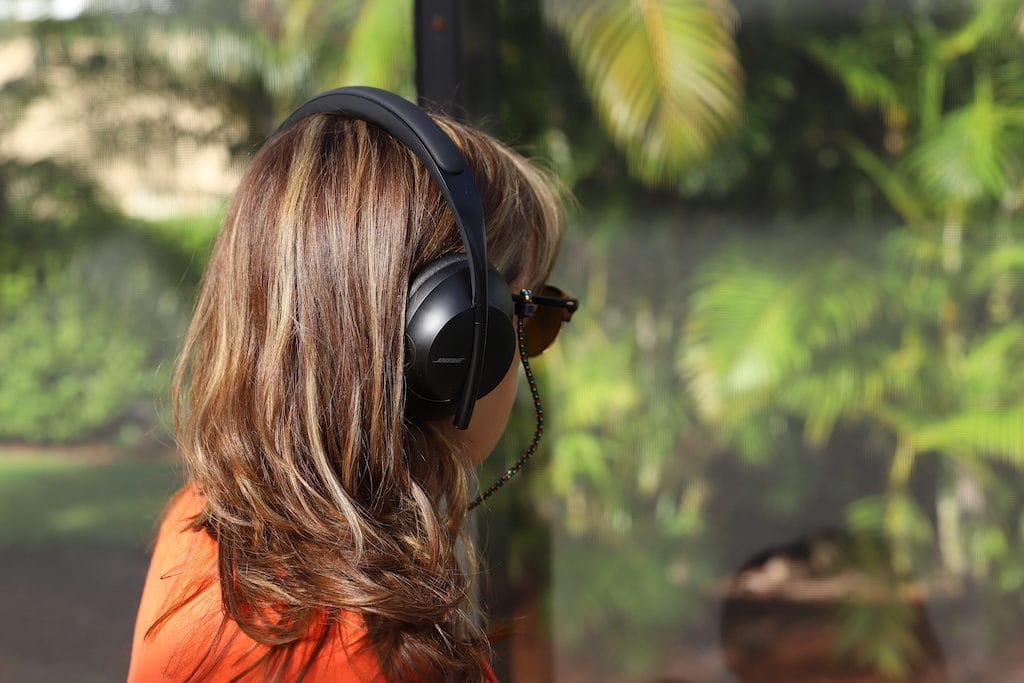 Bose Augmented Reality
Even with Bose's best sound cancelling and voice-isolating features yet, there's still one fun feature these headphones have in store: Bose AR. An "audio-first approach to augmented reality", Bose AR is a new, unique approach to augmented reality that prioritizes audio and seeks to deliver the convenience of your mobile device without the constant need to look at a screen.
If you connect a Bose AR product (such as the Headphones 700), you can experience augmented reality games through audio, or enjoy a serene audio experience (such as a pleasant day at the beach) on the Bose RADAR app. You can access the showcase of available apps on iPhone and iPad now, and see how the new line of Bose products combine functionality and fun.
Navigation
Another thing I love about the Bose Noise Cancelling Headphones 700 is how the Bose AR integration makes traveling easy. The augmented reality features, like the sensors that react when you turn your head, work together with your mobile device's built-in GPS to guide you to your destination.
You can make the most out of navigation apps like Naviguide AR by Navisens— a travel app that lets you simply look and tap your headphones to hear information— or Walc, a landmark-based app that guides you by directing your attention to points of interest and keeps you aware of your surroundings.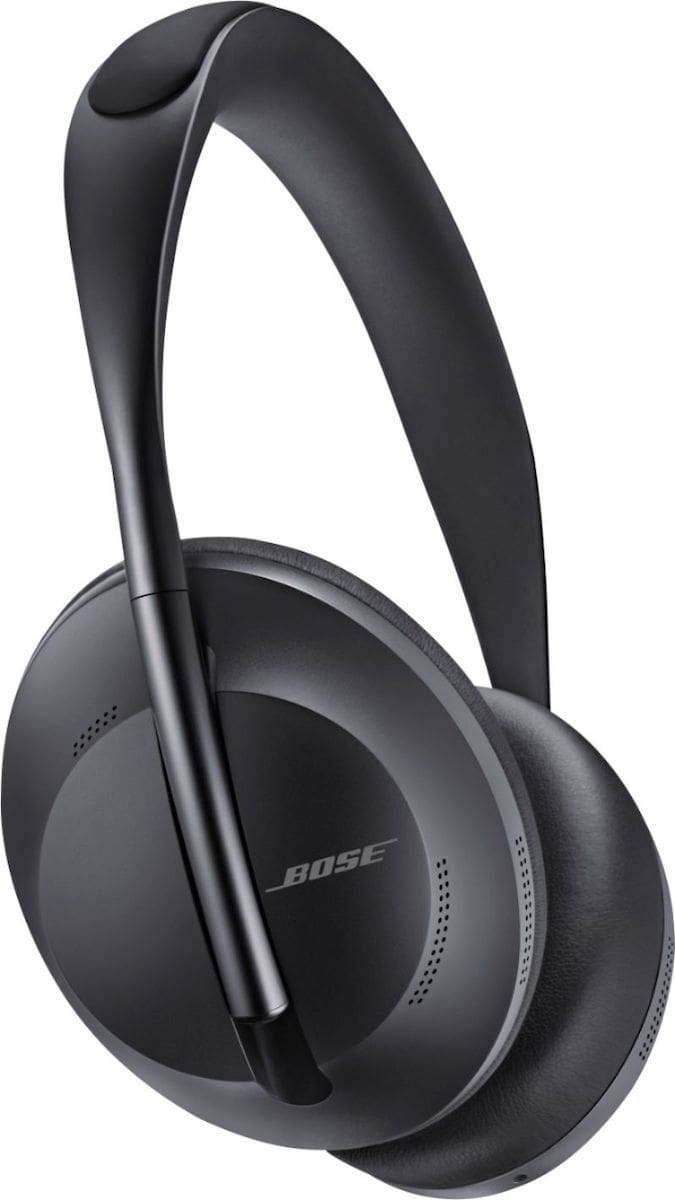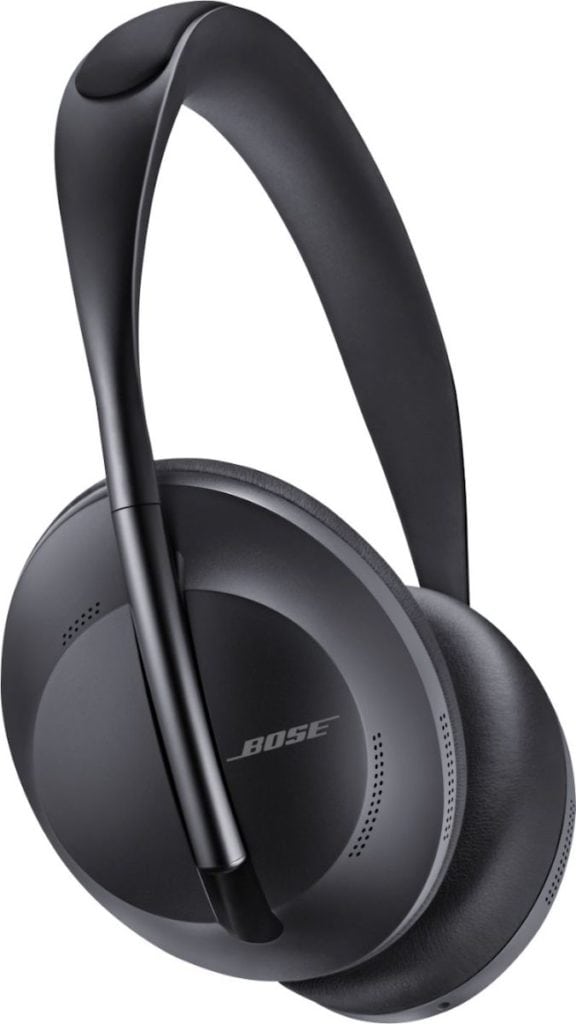 Combining the amazing noise-cancelling features with easy shortcut controls and the AR app support, the Bose Noise Cancelling Headphones 700 make the ultimate travel companion. Check out these headphones online or stop by your local Best Buy to see them for yourself.