I loved Covet by Tracey Garvis Graves. In fact, I know if I'm going to enjoy a book within the first few pages. It's a rare occasion that I put a book down because I'm not enjoying it, and pick it back up to finish it.
Maybe that's not fair to the author, but I'm just so busy and don't have time to read something I'm not enjoying.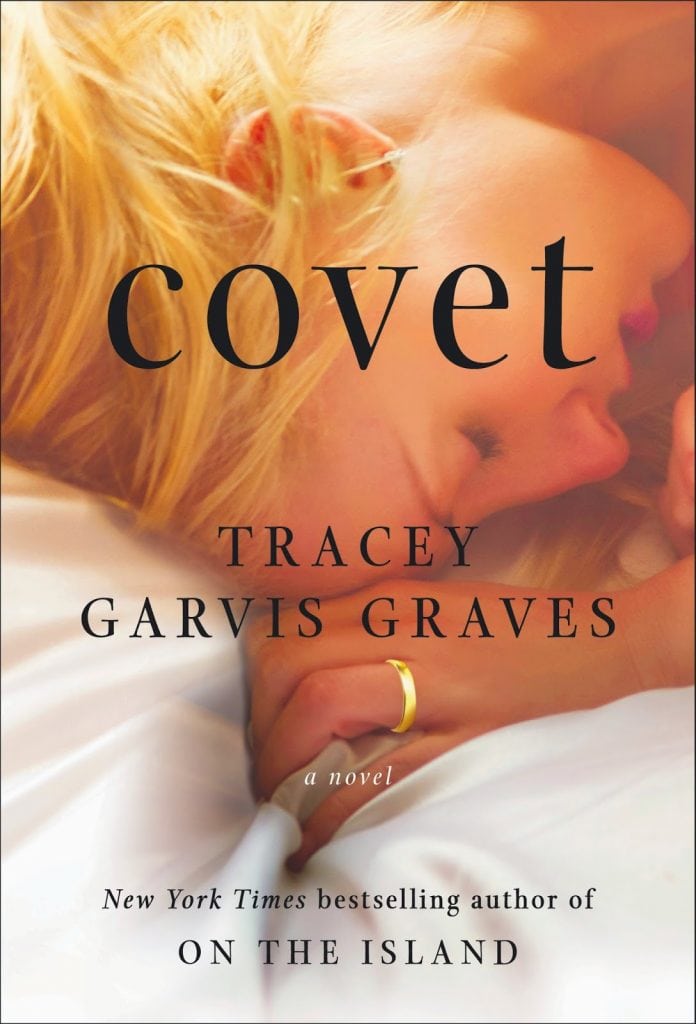 Fortunately, that wasn't a problem with Covet. Now to be totally honest, I wasn't sure at first that I was going to want to read this book.
I'm really a strong advocate for marriage, and being that marriage is really hard, I don't want to glorify anything that makes it harder. In Covet, Chris & Claire Canton are having a rough time keeping it together.
Chris loses his job, which for someone so focused on providing for their family and climbing the corporate ladder, it can almost mean a loss of identity. A new job doesn't come as quickly as he had hoped, which is a scenario we see all too often these days.
When he does find a job, it entails a lot of travel, leaving Claire to handle everything, including their two kids, at home.
I'm betting you're thinking, "Oh, typical story about a husband traveling for work and meeting another woman on the road." Guess again.
Chris is too focused on making his new boss happy to even think about it. It's actually Claire who is really lonely. Enter the extremely handsome police officer who pulls Claire over, and you have a recipe for disaster.
Tracey Garvis Graves knows how to hook you. Short chapters make you want to read just one more. And one more. And it's 2:00 AM and I can't keep my eyes open. One more?
The characters in this book are so well developed, I felt like I knew them. But I didn't know how it would end. Would Claire fall in love with Daniel? Leave her husband? Was she on a reckless journey that had gained so much momentum she couldn't end it if she wanted to? And did she want to?
You will love this book! With warmer temperatures on the way, this is the perfect beach or pool read. But don't just take my word for it:
PRAISE FOR COVET
"Powerful stuff, honest and brutal."
– New York Journal of Books
"With a clear hand Graves purposefully takes us through the full range of emotions and misunderstandings that often destroy many families."
- Florida Times Union
"Graves writes dialogue the way people really talk and seems to have mastered writing sexual frisson scenes."
- Omaha World Herald
"A satisfying read."
– Kirkus Reviews
I guess I'm in pretty good company as the reviews were been amazing! Let me know your thoughts!