Being on the set of Jimmy Kimmel Live was one of the best experiences I've had in Hollywood.
When Disney was flying me all the way across the country, they wanted to make sure I was able to see and do as much as possible while in Los Angeles.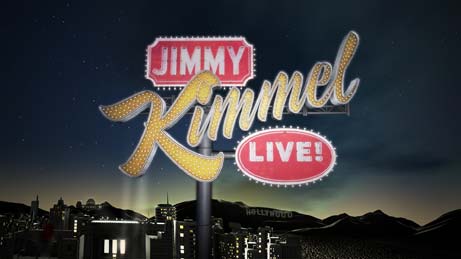 On this trip, we were able to see several teasers of upcoming ABC shows like one of my newest favorites, Nashville.
It was very cool to be able to meet the two women who are the executive producers of the show, and even have a few minutes to chat with Eric Close.
As much fun as that was, nothing prepared me for the laughing-so-hard-I-had-tears-streaming-down-my-face-fabulous-time we had watching the Jimmy Kimmel Live show. Oh. My. Word.
First of all, we were put in a private room, with amazing Cinco de Mayo snacks and an open bar. I mean, seriously, the evening was already pretty fabulous.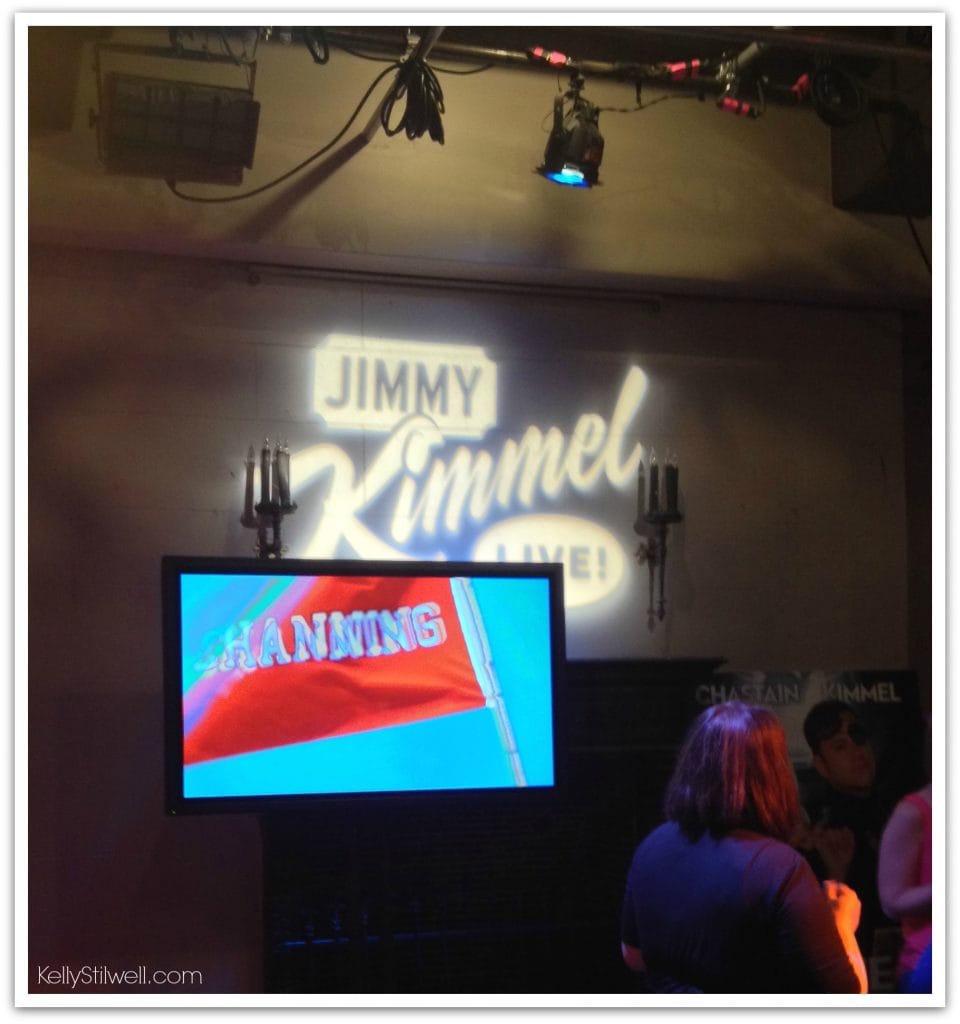 The food was amazing! I could honestly eat Mexican food every day!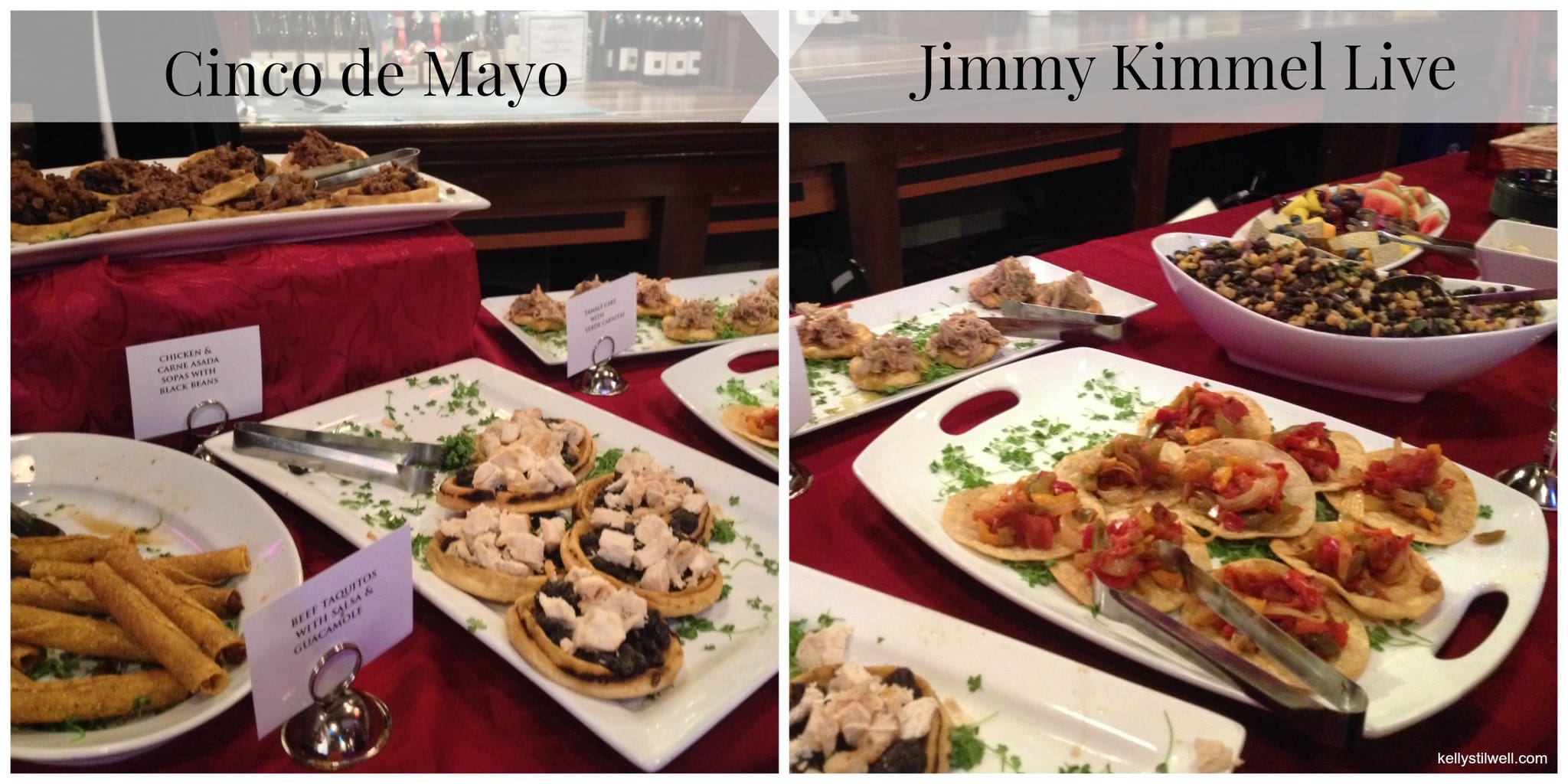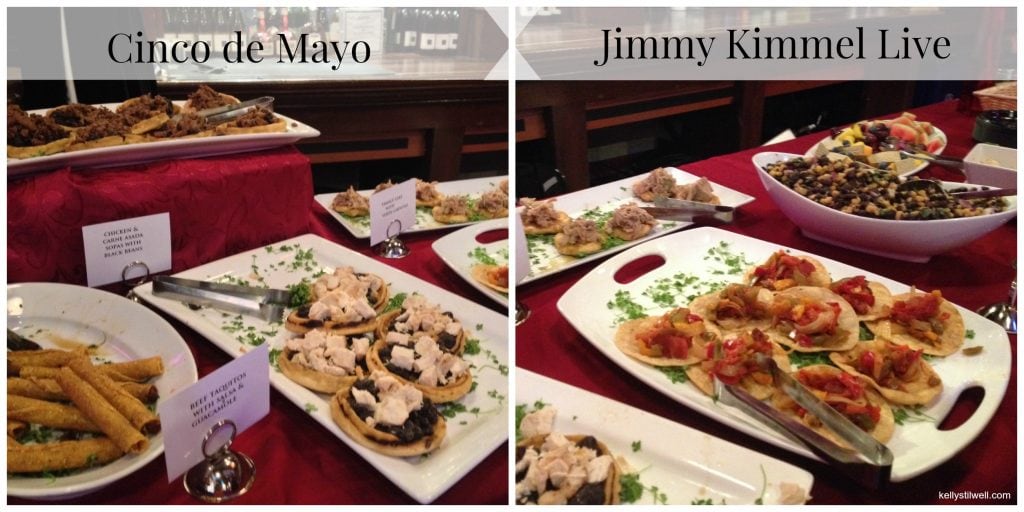 Co-head writer Molly McNearney (Jimmy's wife) and Executive Producers Jill Leiderman came in to chat with us about the show.
Can you imagine writing this material? How fun would that be?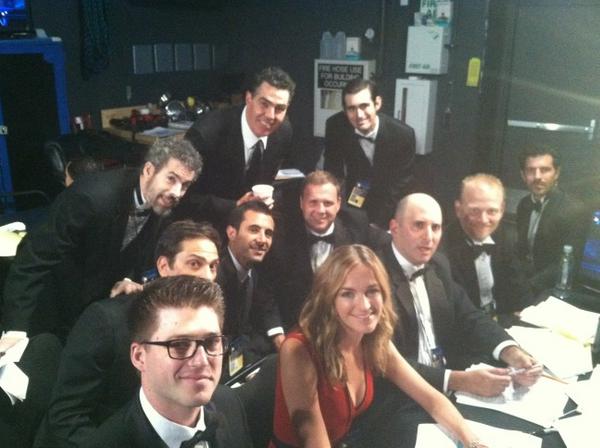 Kimmel has a few regular features that stars sometimes take part in as you'll see in a minute.
We chatted about how some stars prefer to do their own thing, but most are happy when there is a plan.
They can just relax, and let Jimmy lead them. Don Rickles was one of their favorite guests. I totally see why!
I saw him on the show years ago and he was so stinkin' funny!
Kimmel is such a great host, too, knowing all the right questions to get his guests going.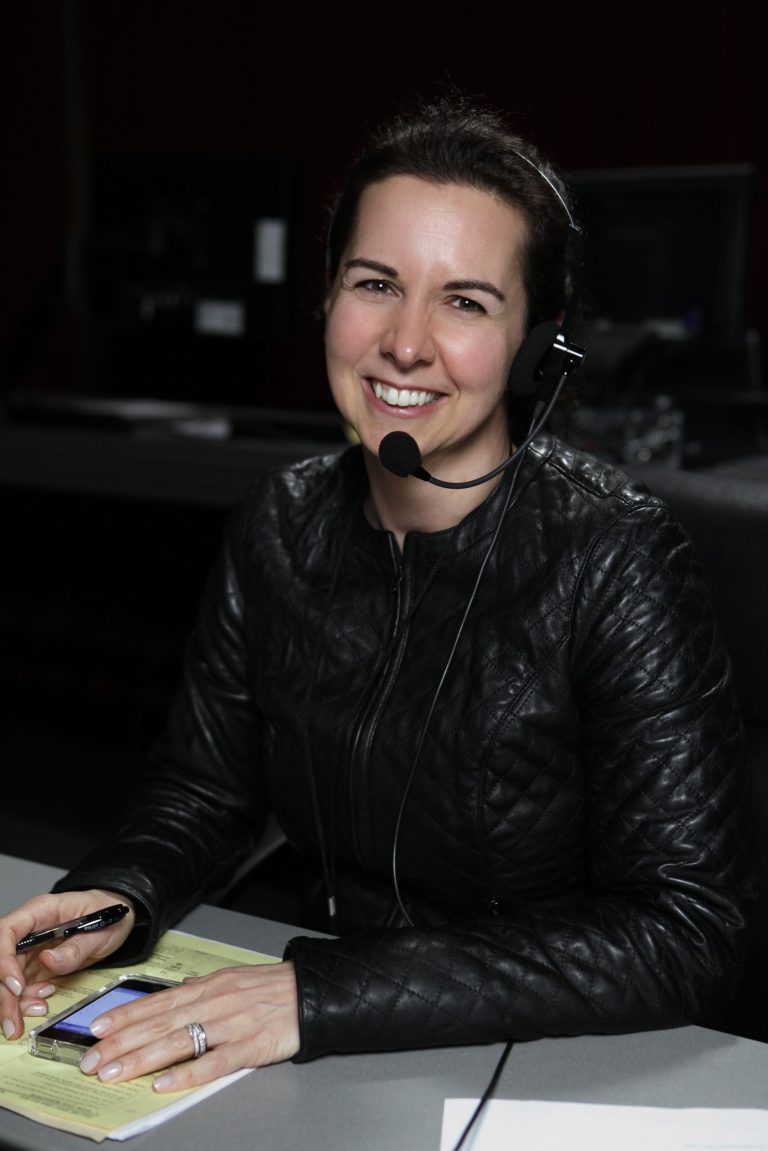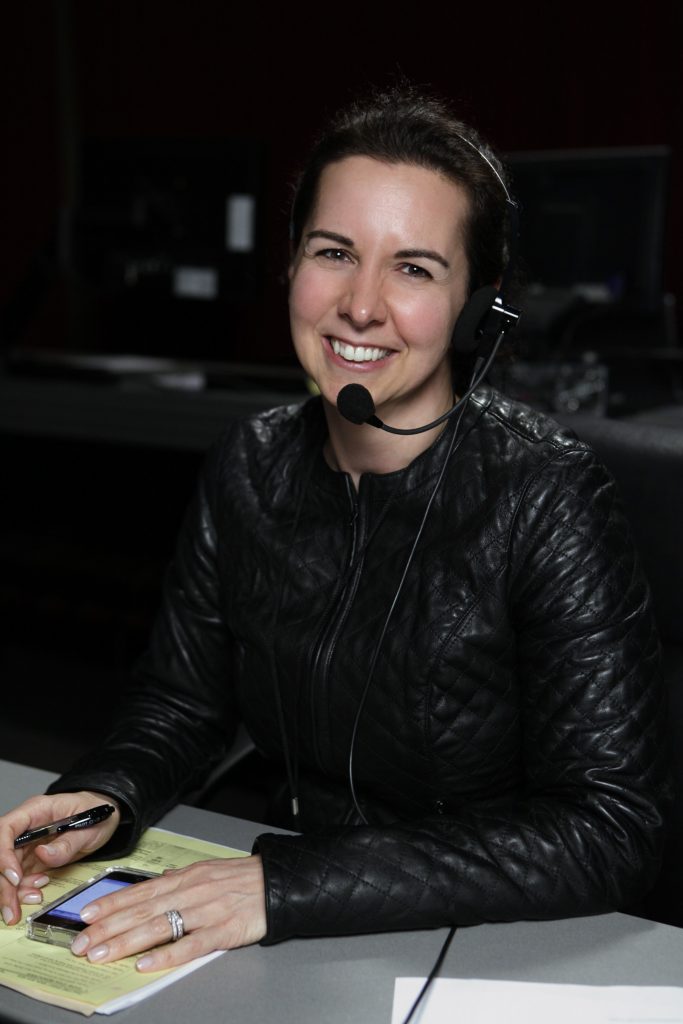 Guillermo stopped in and said hello to all of us, which was a blast.
He's awesome on the show, and I love that he is so grateful for the opportunities he's been given.
Sally Fields was Jimmy's first guest. I have loved her since she was Gidget and the Flying Nun. I wish I had been able to meet her!
As it was Cinco de Mayo, and evidently she had once done a shot of tequila with Guillermo, they decided to relive the moment by doing a shot on the set.
It was actually probably great preparation for what came later, the celebrity curse-off with Sally Field and Julia Roberts.
Let me tell you, the Flying Nun knows a few curse words. It was mostly bleeped for your viewing pleasure. I thought Julia Roberts was adorable!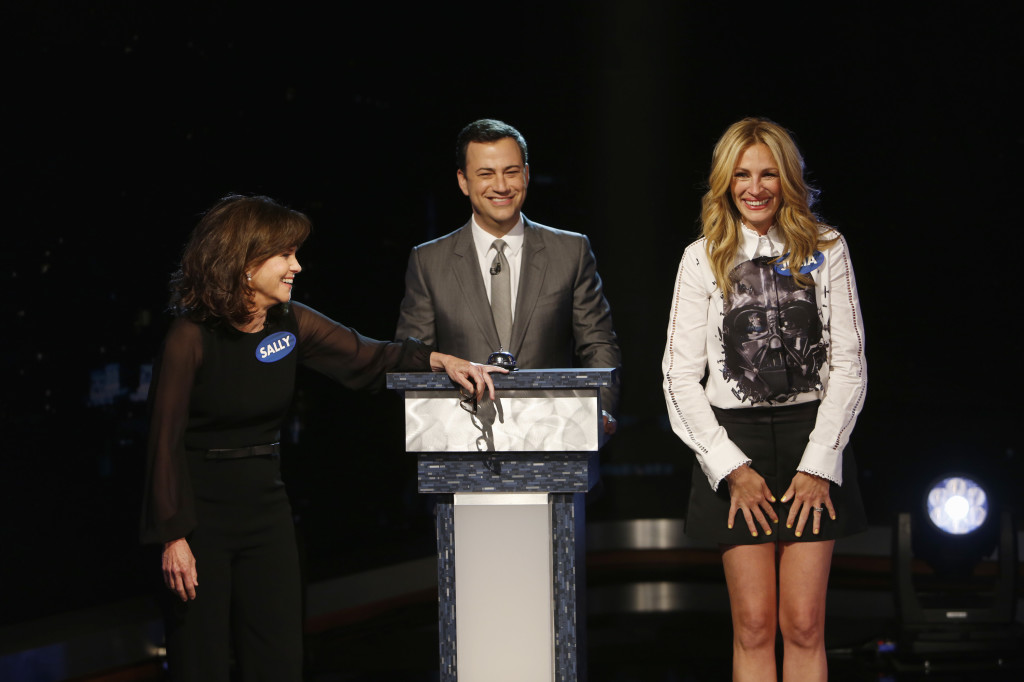 After the curse-off, we moved to another area so we could watch Kimmel's musical guest, Future Islands, play one of their top songs, Dove.
It had been such a fantastic time, and we were ready to take a tour of the studio before heading out.
It was really cool to be able to just look around at the set, checking out Kimmel's desk.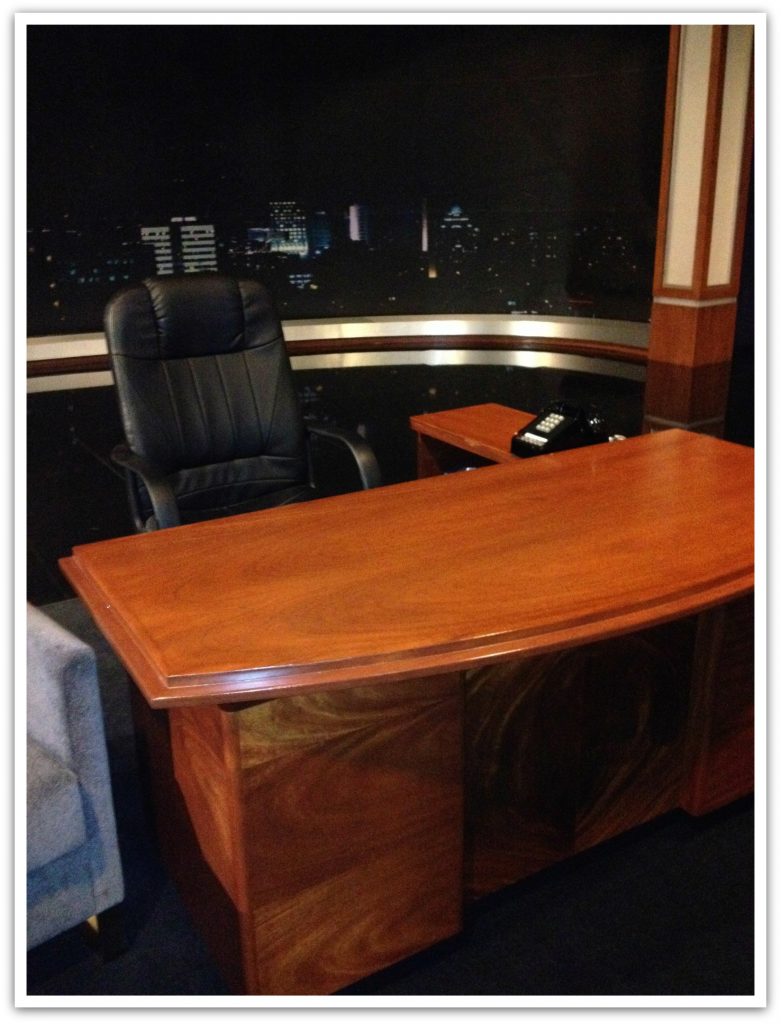 And guess who walked in? We had not expected to meet Jimmy!
What a great guy. Our publicist asked if we could get a group photo with him, and he said he'd rather meet each one of us.
I'm telling you, this guy is the real deal. It's easy to see why he's so successful and so well liked.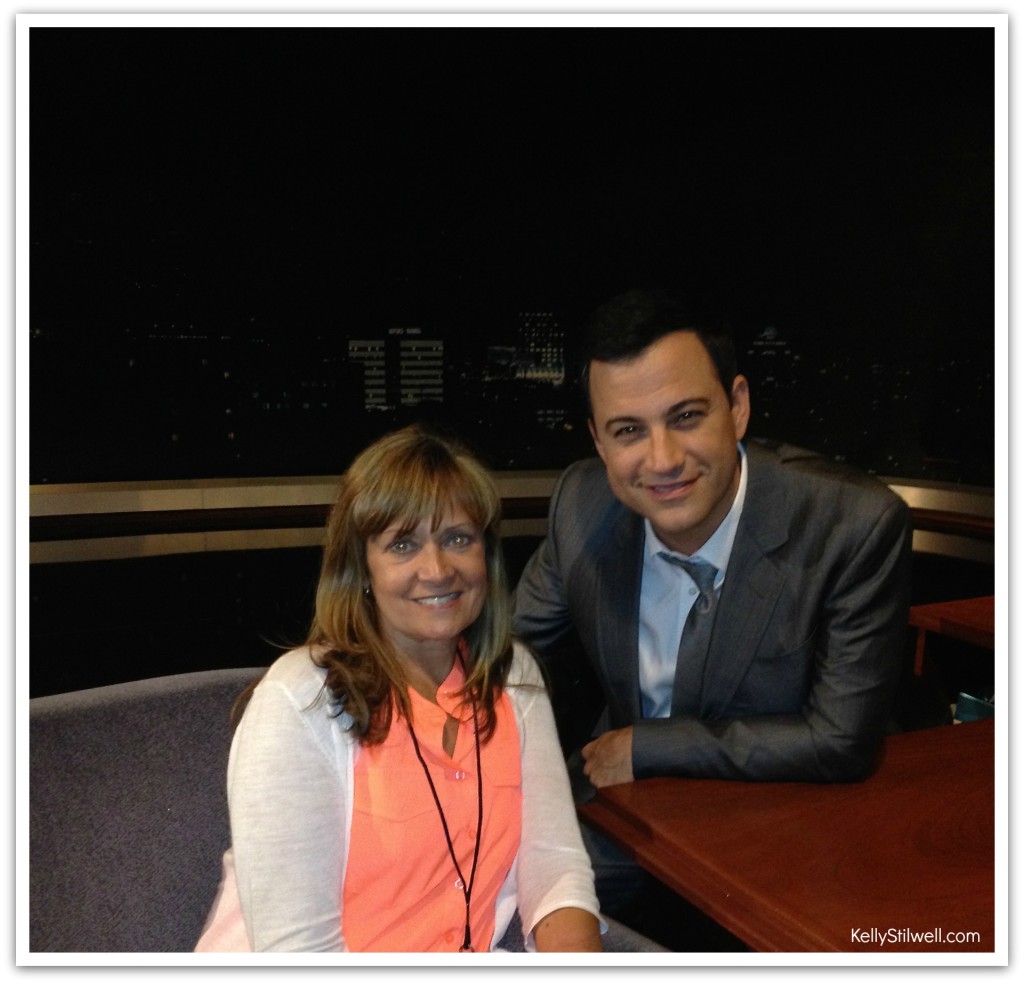 Thanks to the staff at Jimmy Kimmel Live for making us feel so welcome, and so special. We had a fabulous time!
Be sure to tune into Jimmy Kimmel Live weeknights on ABC at 11:35 ET, 10:30 C.