Going behind the scenes at Disney Animation Studios was incredible. I never dreamed I'd have an opportunity like this, and only wish I could have taken my daughters who are both in the animation profession!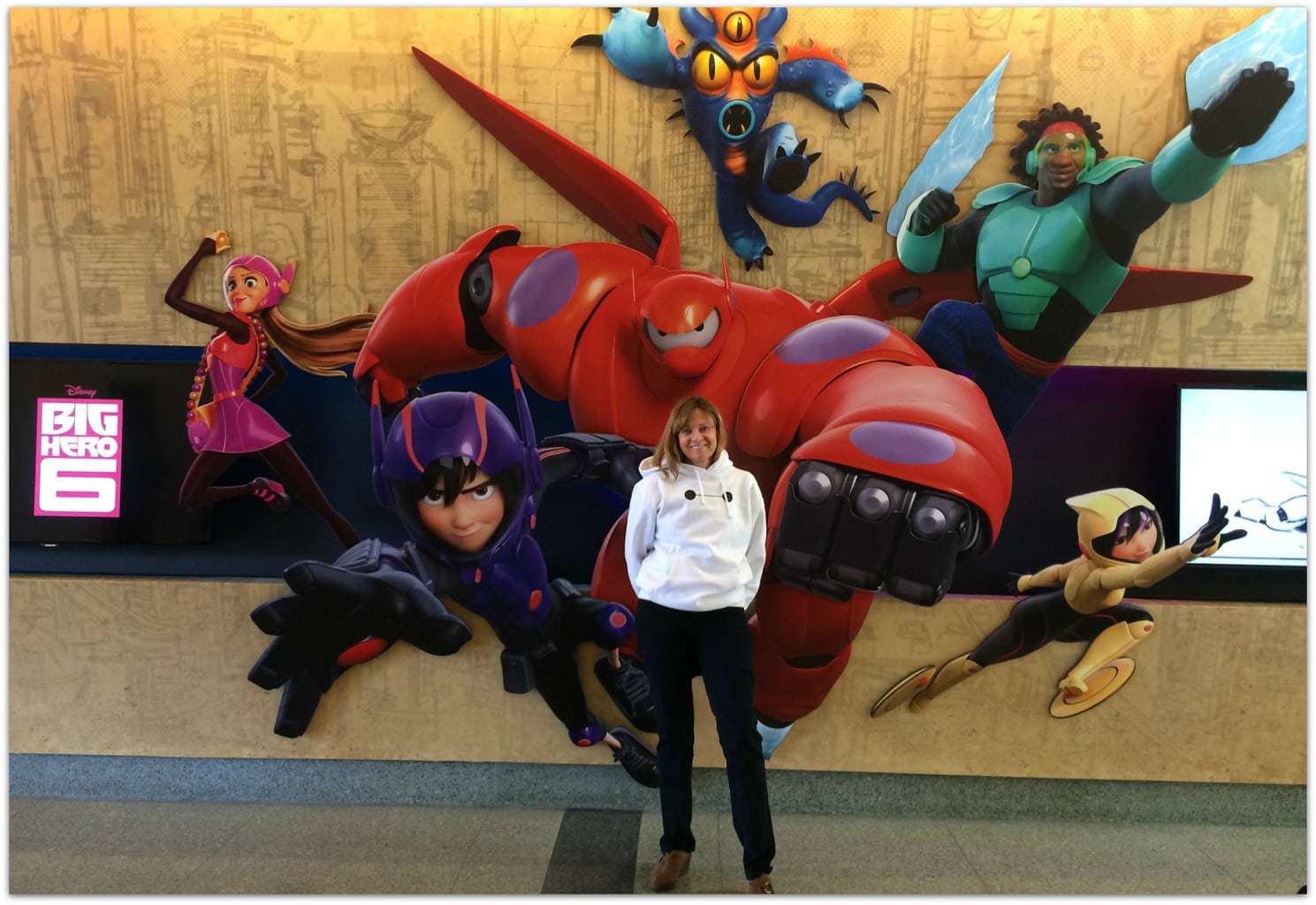 I've shared with you before how much I enjoyed going behind the scenes for Planes at Disney Studios last year. When I heard we were going to meet with artists and filmmakers for Big Hero 6, I was thrilled! Seeing how these amazing movies begin and meeting the talented people that make them is really one of my favorite parts of these trips. I shared before how Disney goes all out when a new film is released, and how the decor is redone for that film, including the outside of the building, but they really did an amazing job for Big Hero 6.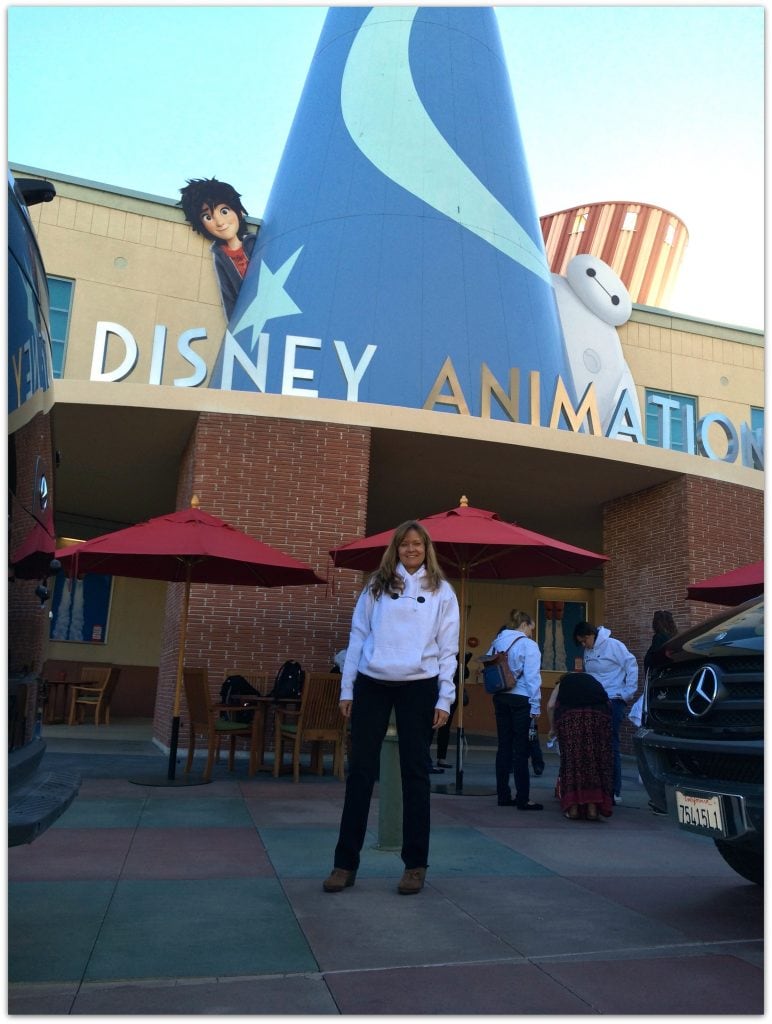 Just being inside Walt Disney Animation Studios is a blast! I was messaging my kids the whole time with photos! They are huge Disney fans. Not just anyone can walk into the Studio. I had my credentials, and was ready!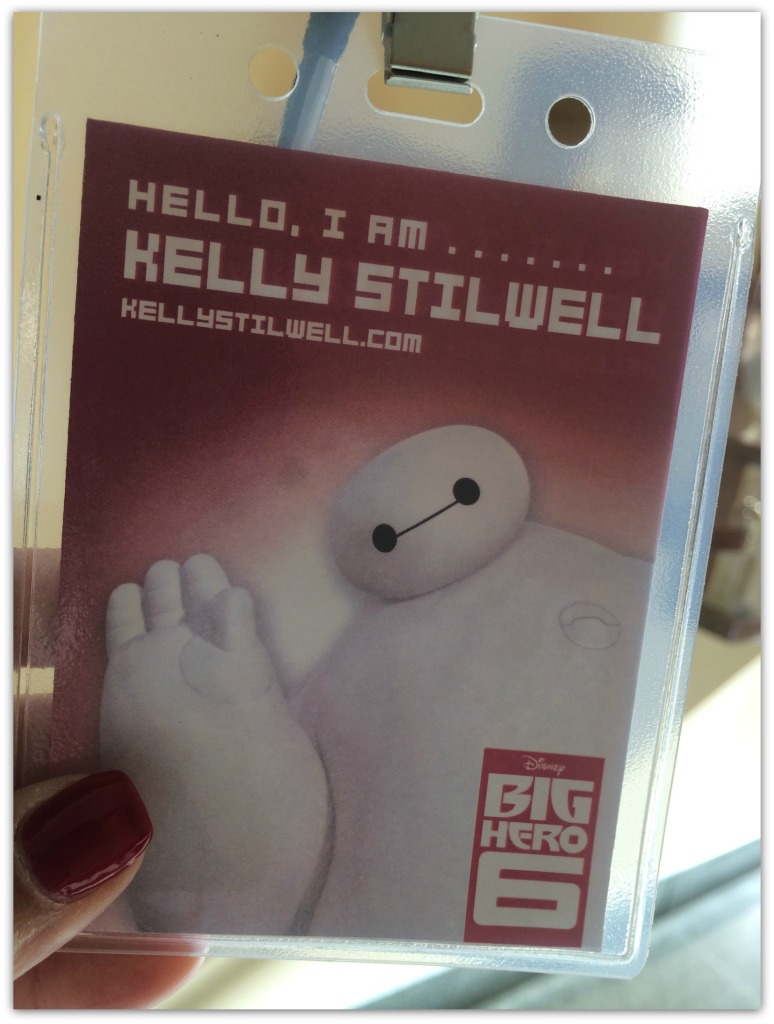 As I mentioned, everything was Big Hero 6.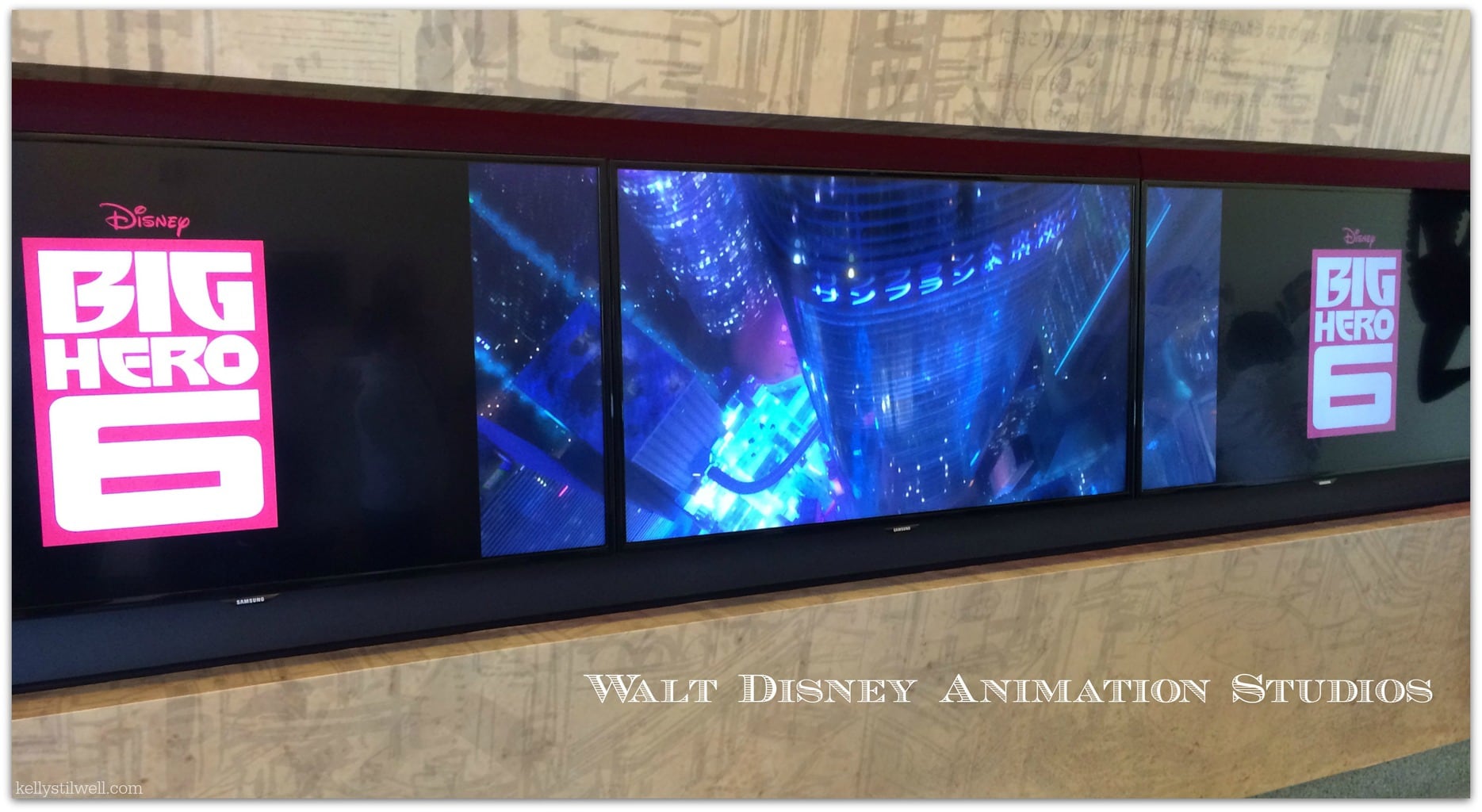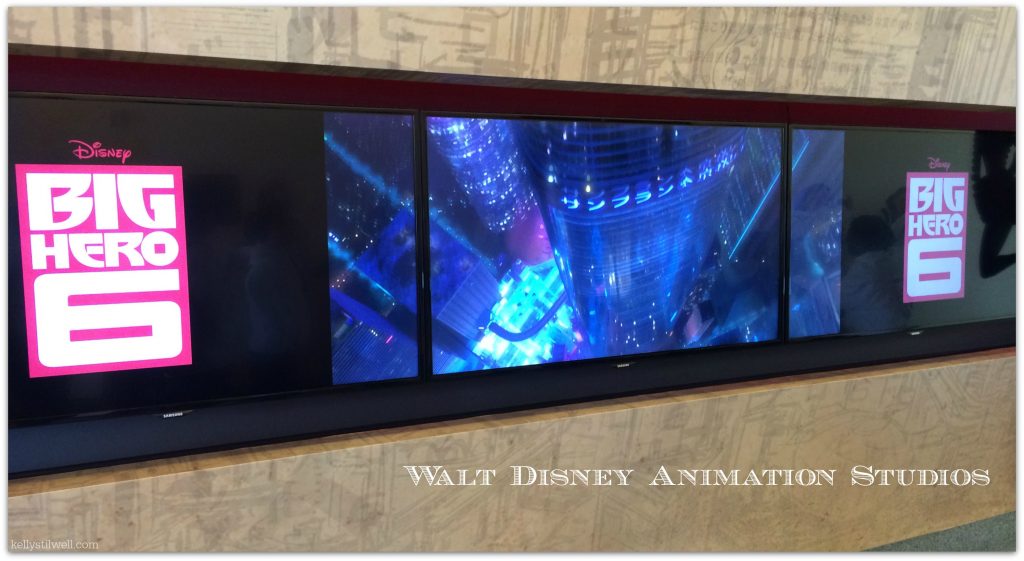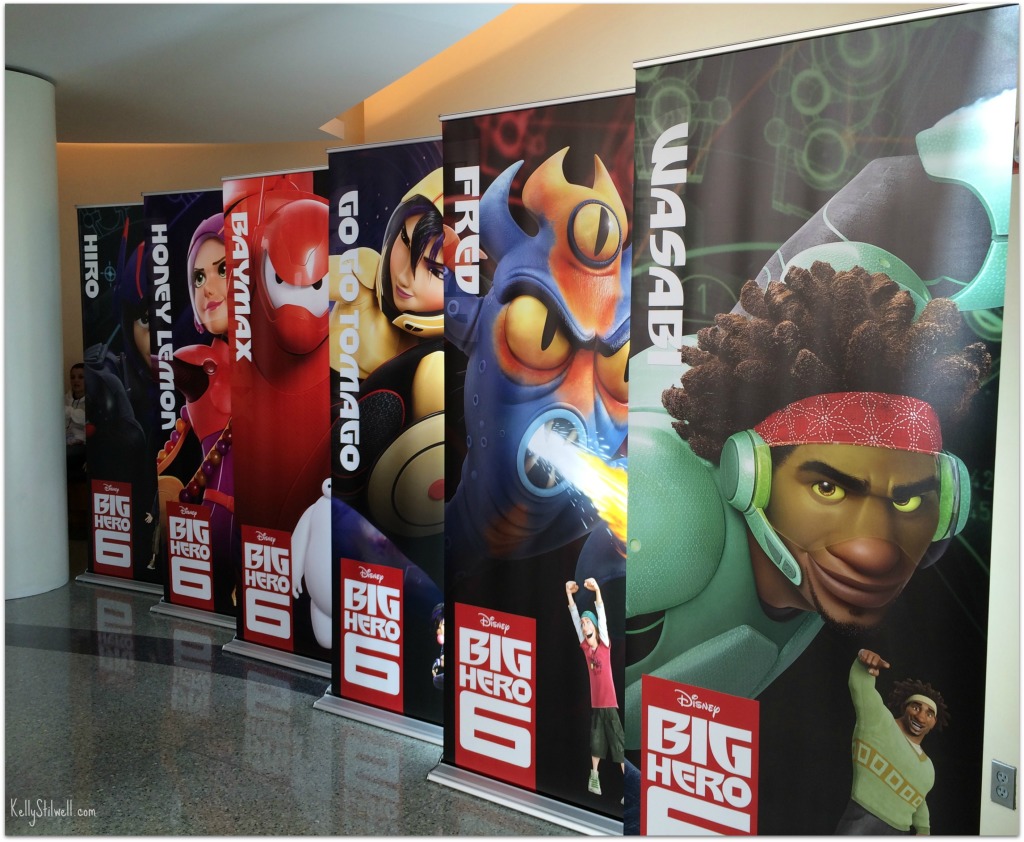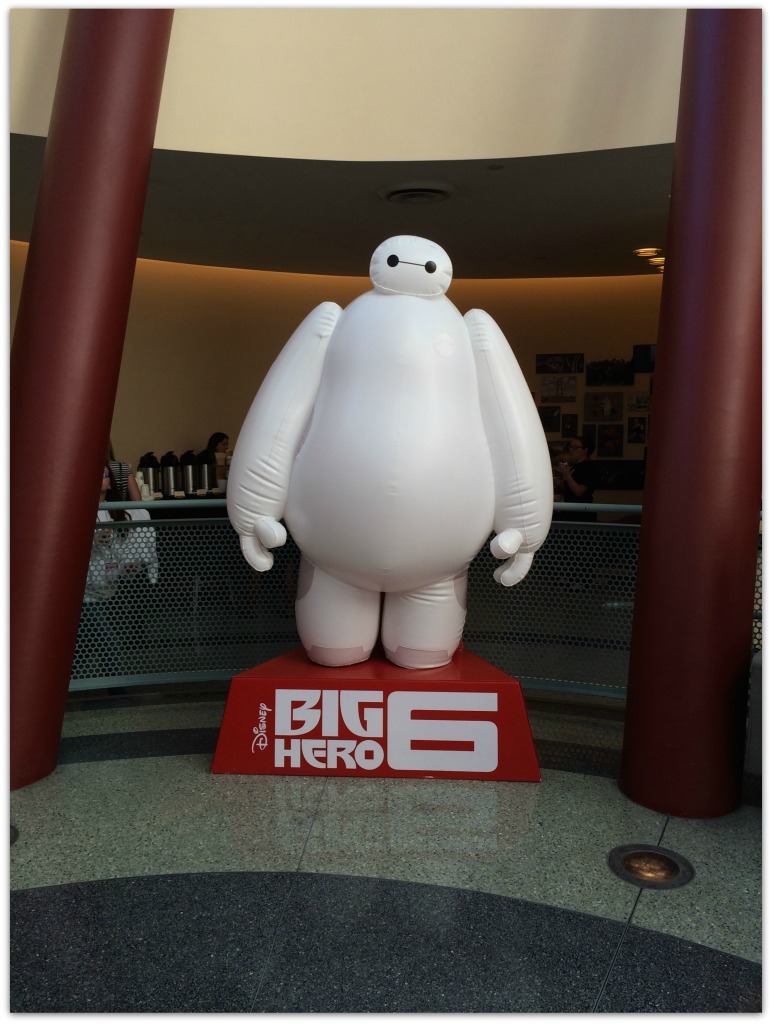 Even in the lunch room!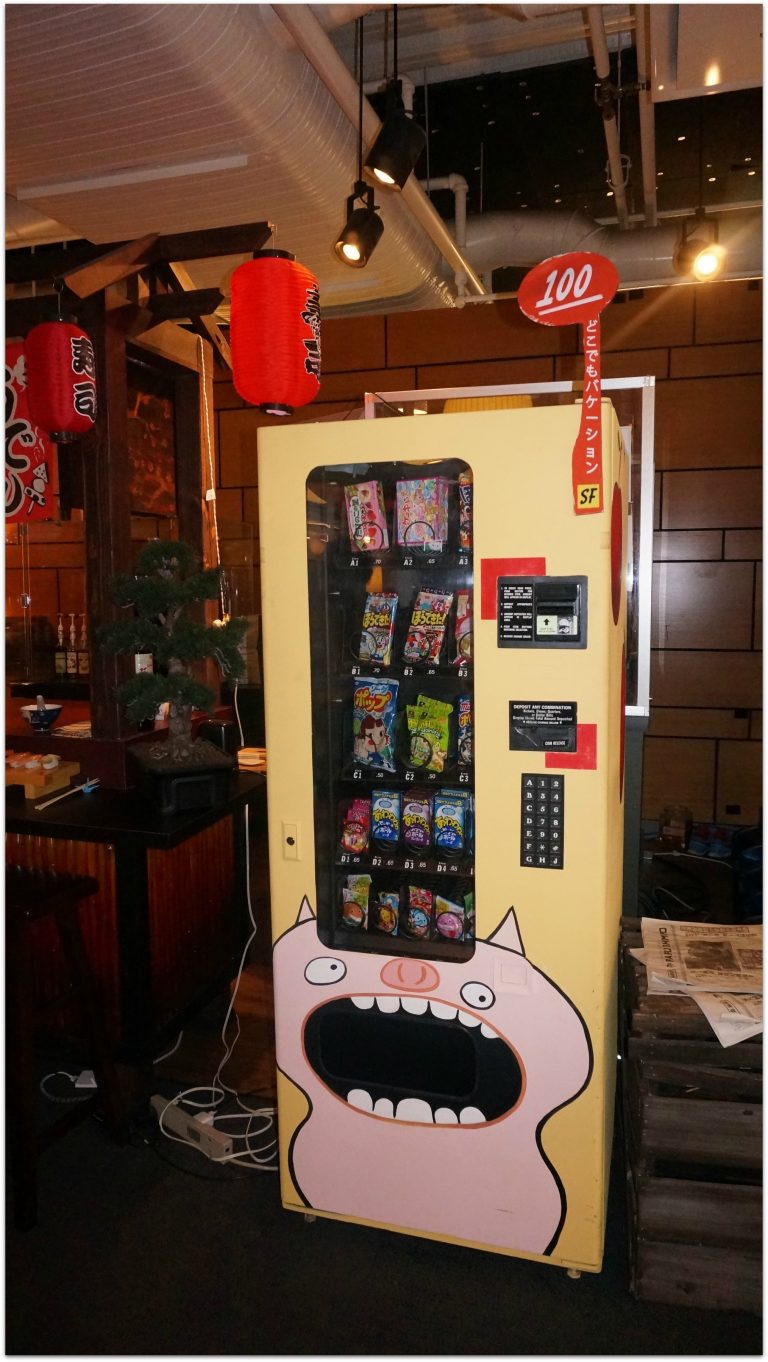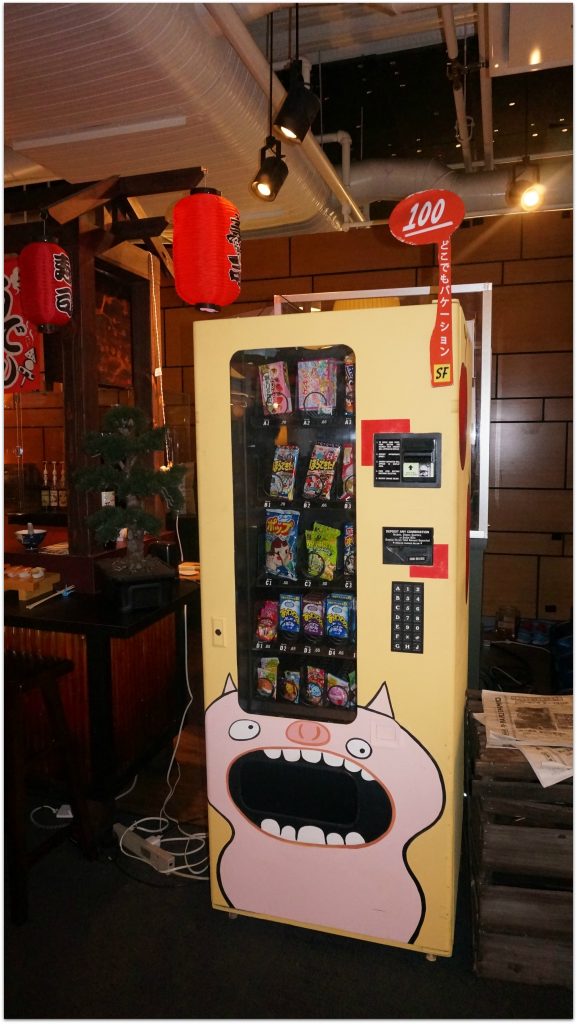 We were able to meet with Directors Don Hall and Chris Williams to talk about the making of the film.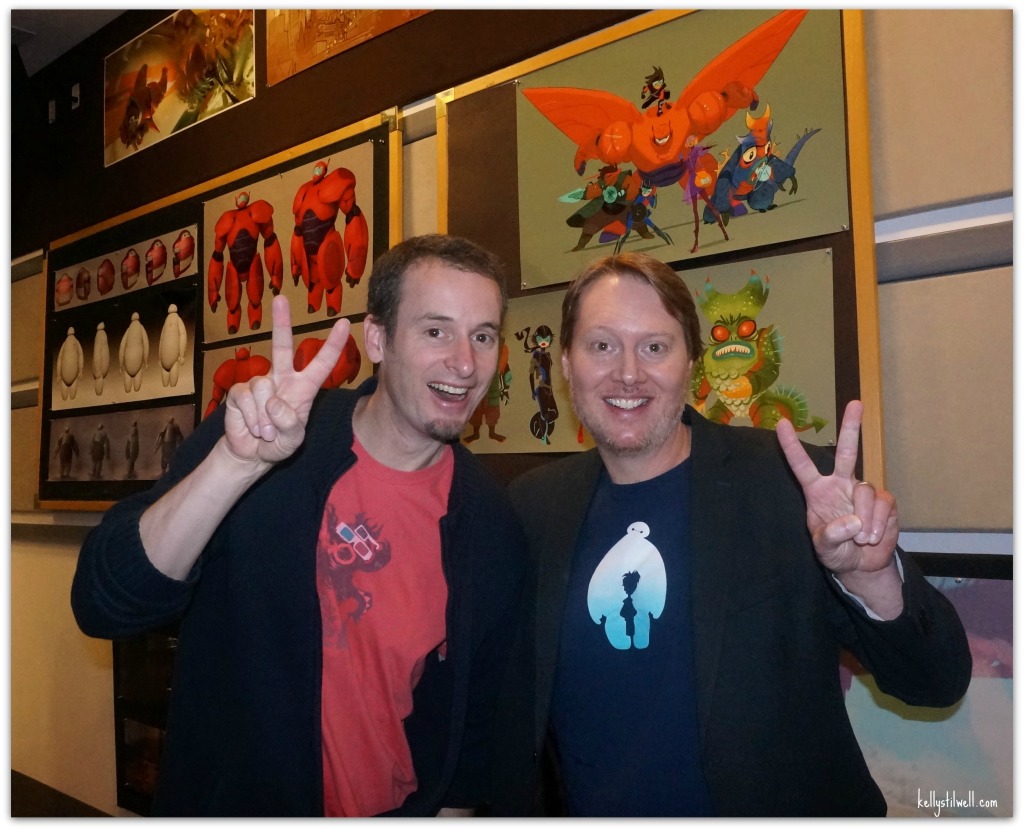 These two were so much fun to chat with. We asked how the story came about, and Don told us how they sit around the very table we were seated at and brainstorm ideas.
For Big Hero 6, initially, the team wanted to take the love of anime and all things Japanese and infuse it with a Marvel story. They could see that there was an emotional story involved, but still didn't know if this would be the story John Lasseter would choose to make a film. They were so glad he did. Aren't you?
Chris also told us they also met with the writers of the original comic book story. You don't realize how much goes into making a film like this.
Chris said the two writers were at the premiere and loved the movie. I thought that must be a good feeling to know you've pleased the writers that created the story.
We asked what the biggest change was from the beginning brainstorms to the final production (which takes years), and Chris and Don both agreed the most significant change was that initially, Hiro was the focus, and who drove the story.
In the end, it was Baymax who would become a "linchpin" character, and drive the story of a boy and his robot. Don said the story wasn't really coming together until they made Baymax proactive instead of reactive. Wouldn't sitting in on one of these brainstorm sessions be incredible?!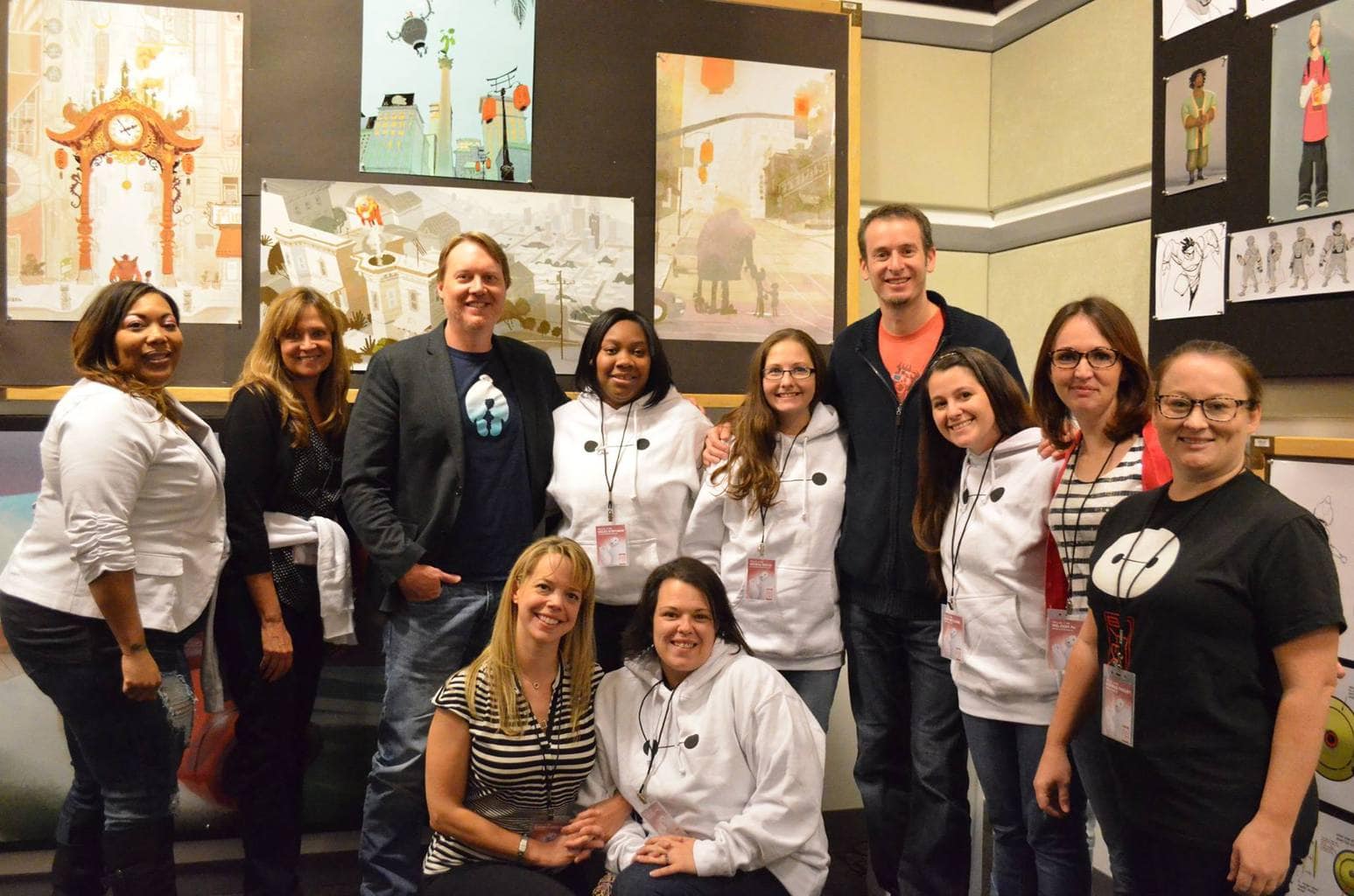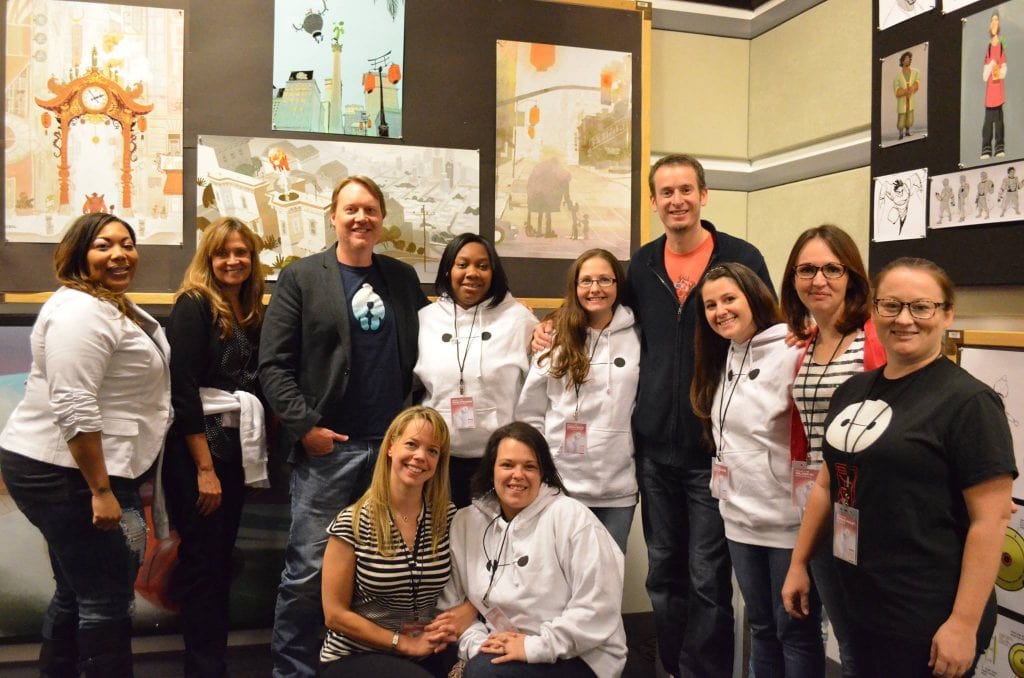 We were also able to sit down with artist Jin Kim, Character Design Supervisor.
When asked if he had a favorite part of the movie, he talked about almost crying during the part where Hiro was sitting on the steps in his aunt's house. It's was very emotional.
I cried then, too. I don't want to give anything away, but you'll understand when you see it.
One of the bloggers in our group asked about whether the artists gave the characters similar characteristics to the voice actors. We were surprised to learn that the voice actors aren't even selected yet at that point.
We all agreed that the characters seem to fit so perfectly with the actors voicing them. It almost seems like the roles were made for them. Jin agreed that many times, the characters and the actors who voice them do end up being very much alike. He offered no explanation of why that happens. But we all know, don't we? It's the magic of Disney.
It was time for our drawing lesson. How hard could it be to draw Baymax? That depends on who's doing the drawing. For Jin Kim, he could probably do it in his sleep!
[slideshow_deploy id='14708']
But for me, not so much.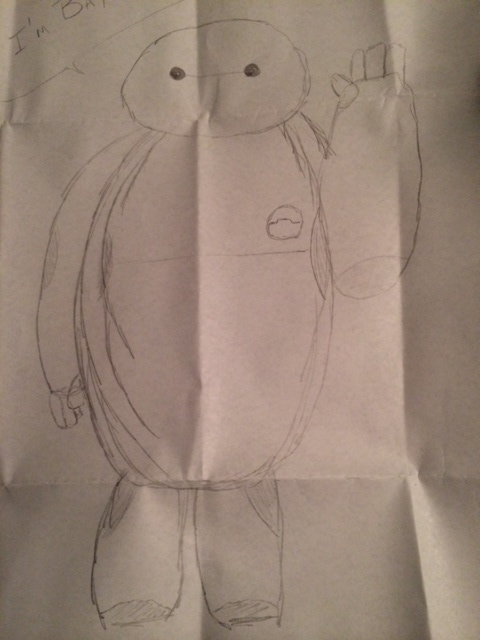 I'm not sure how I ended up with two daughters who are both artists...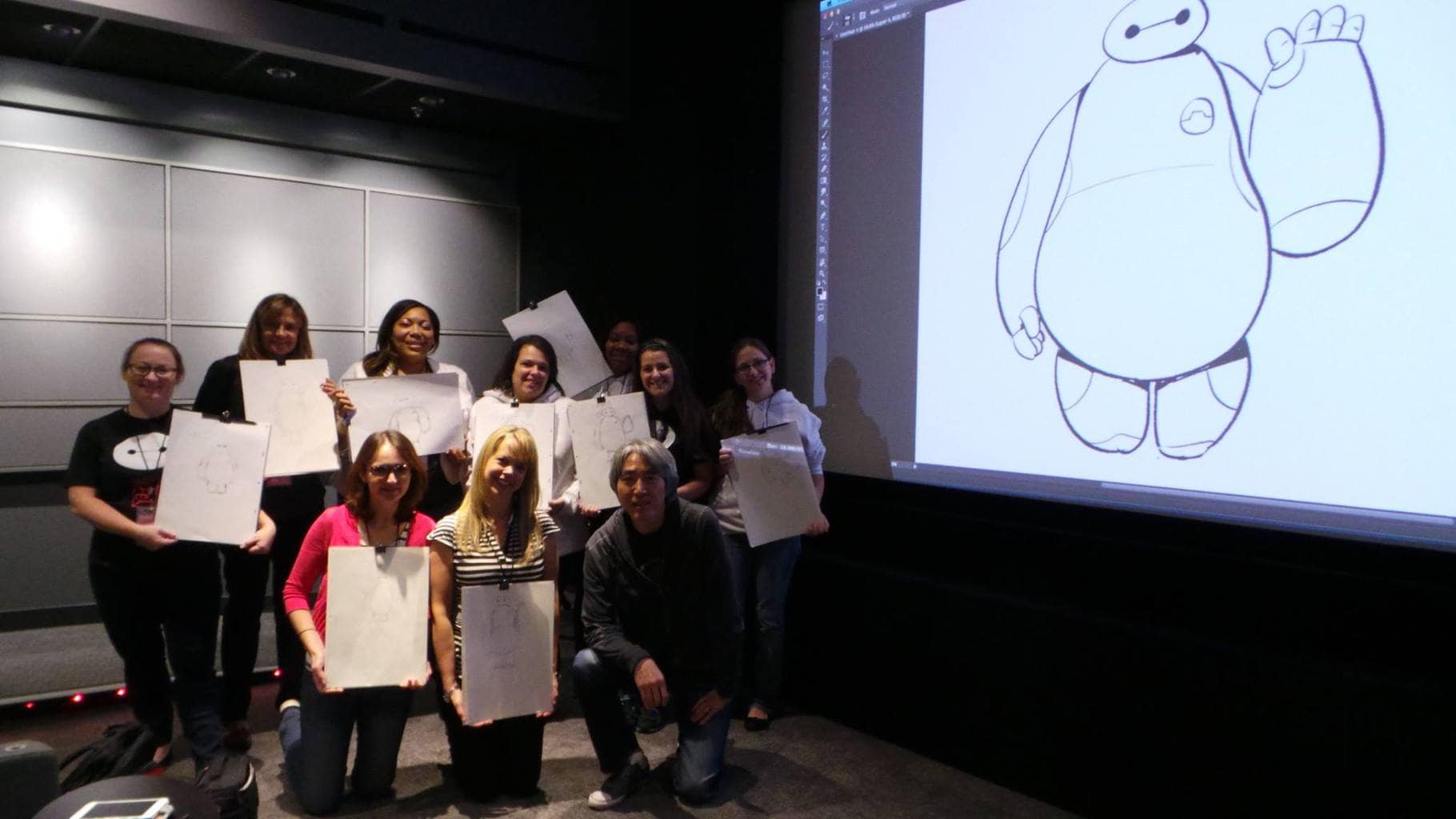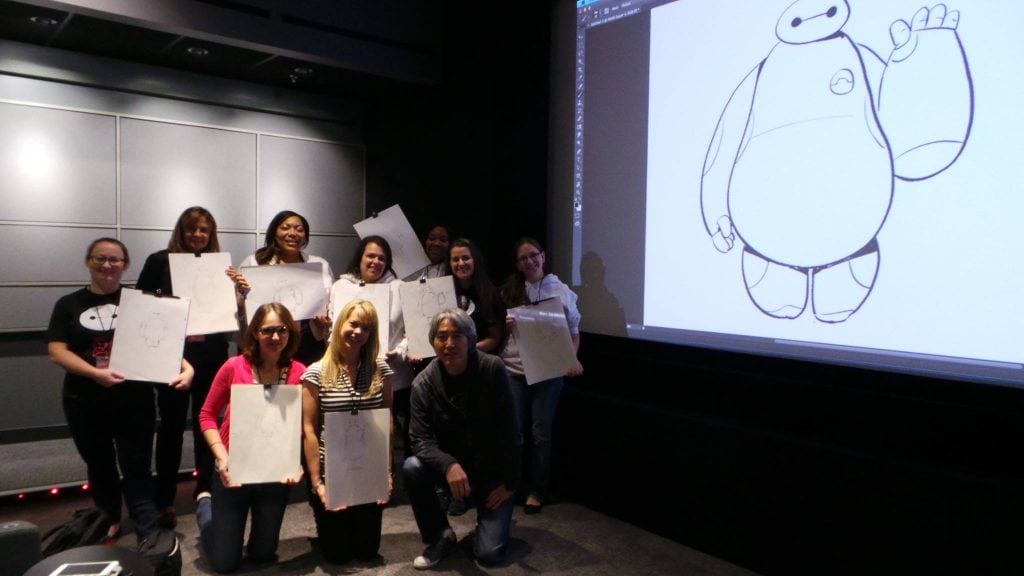 Before we went to lunch (yes, the food is amazing, too!) we were able to hang out and look around. I was thrilled to see there is a screen that shows fan art from Tumblr.
My kids are on Tumblr all the time, and sometimes submit pieces of art. I was hoping to see a piece from them, but they later told me they hadn't sent any in for this one.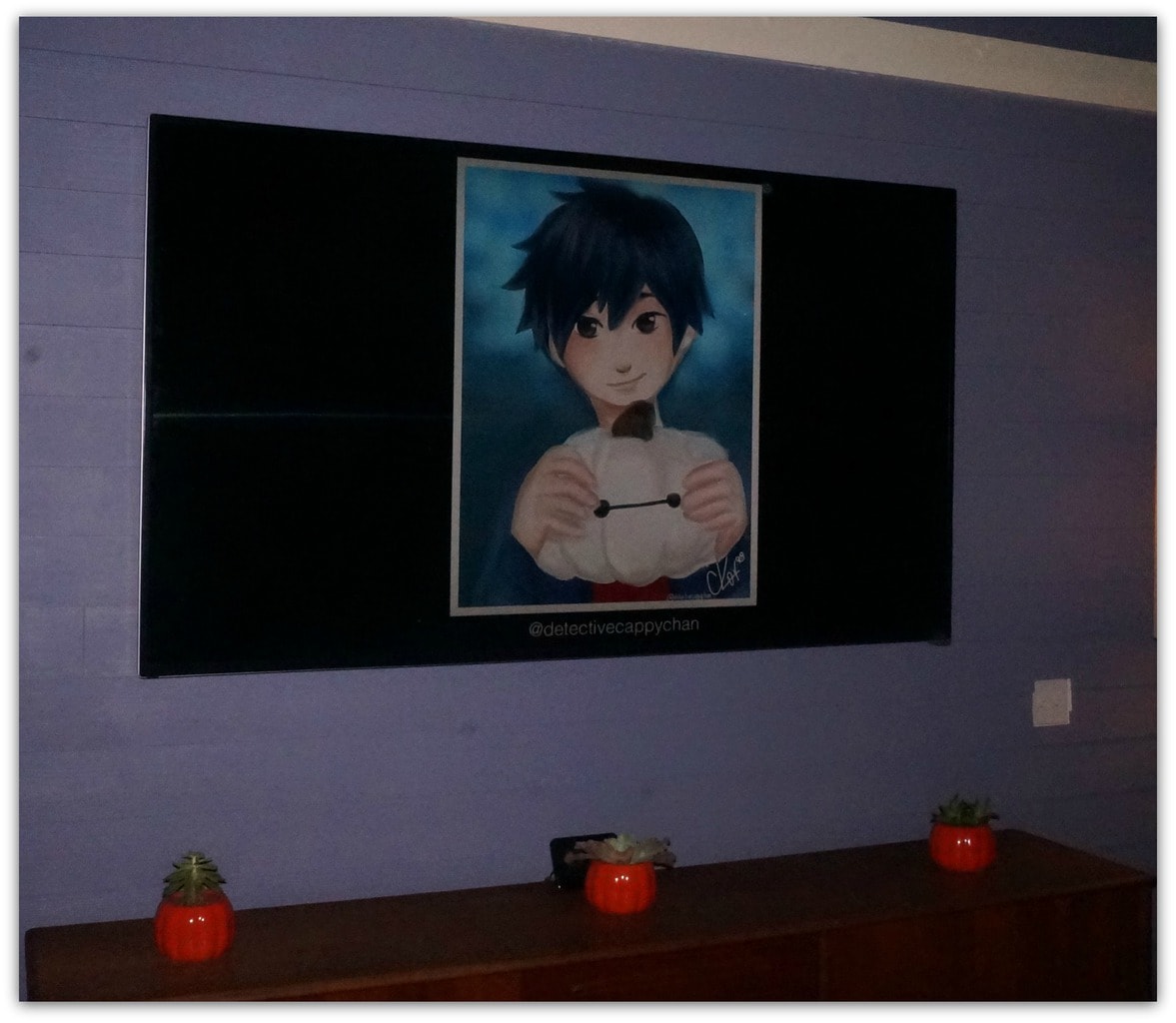 I also took a spin in one of the crazy chairs in the lunch area. Too much fun!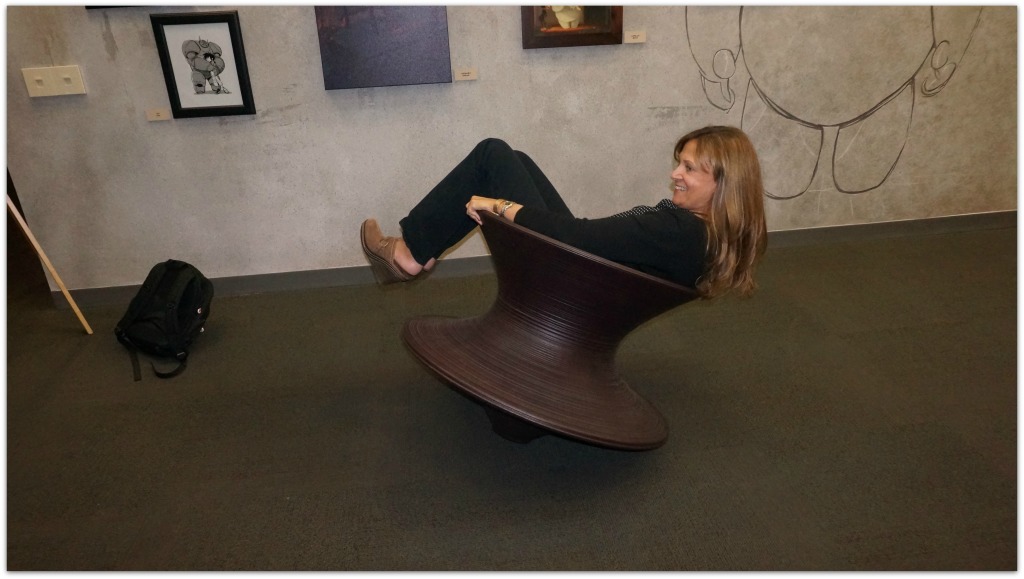 Visiting Disney Animation Studio again was amazing, and I'm so grateful to all the people who took time out of their day to make it magical for us.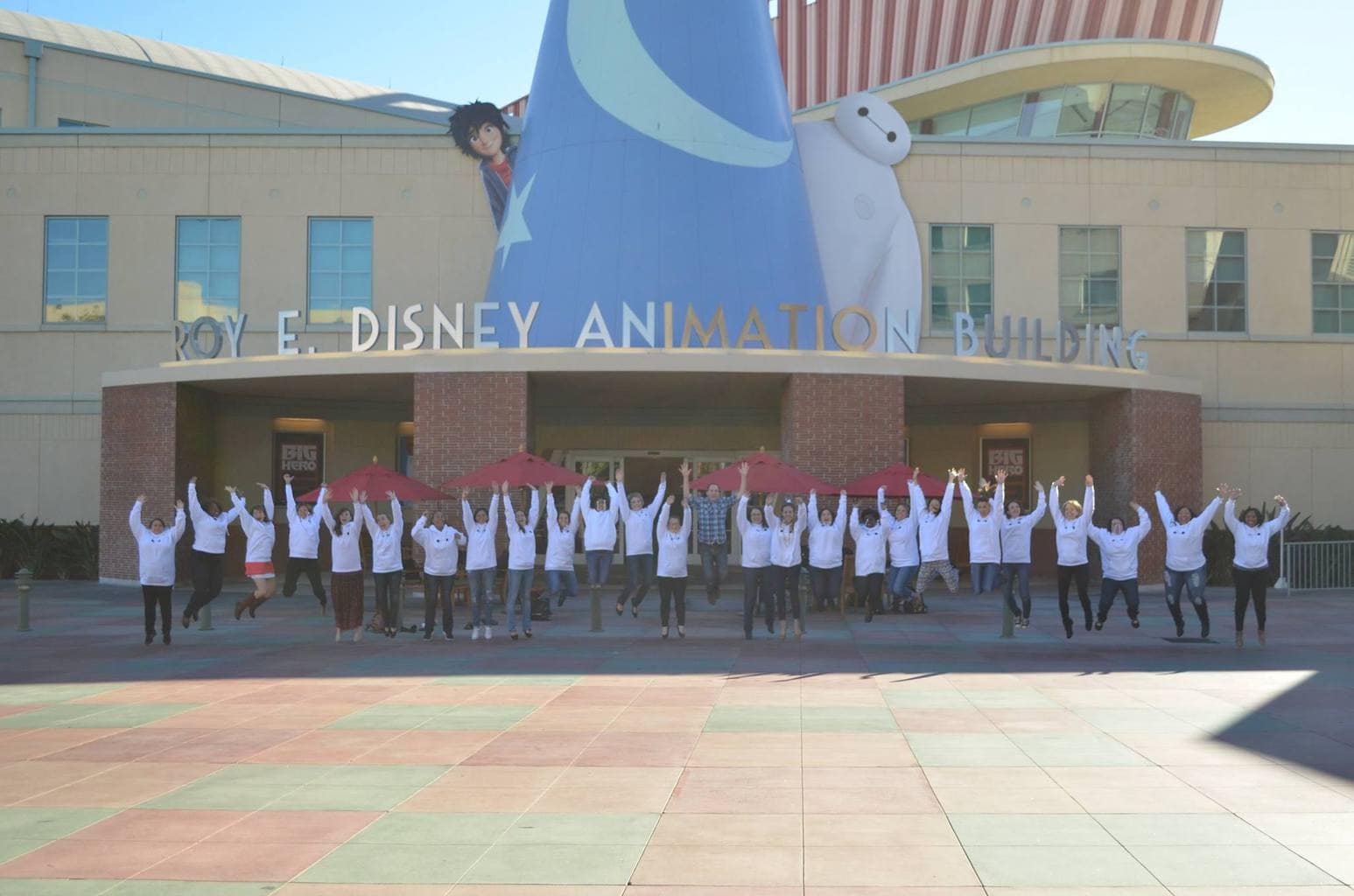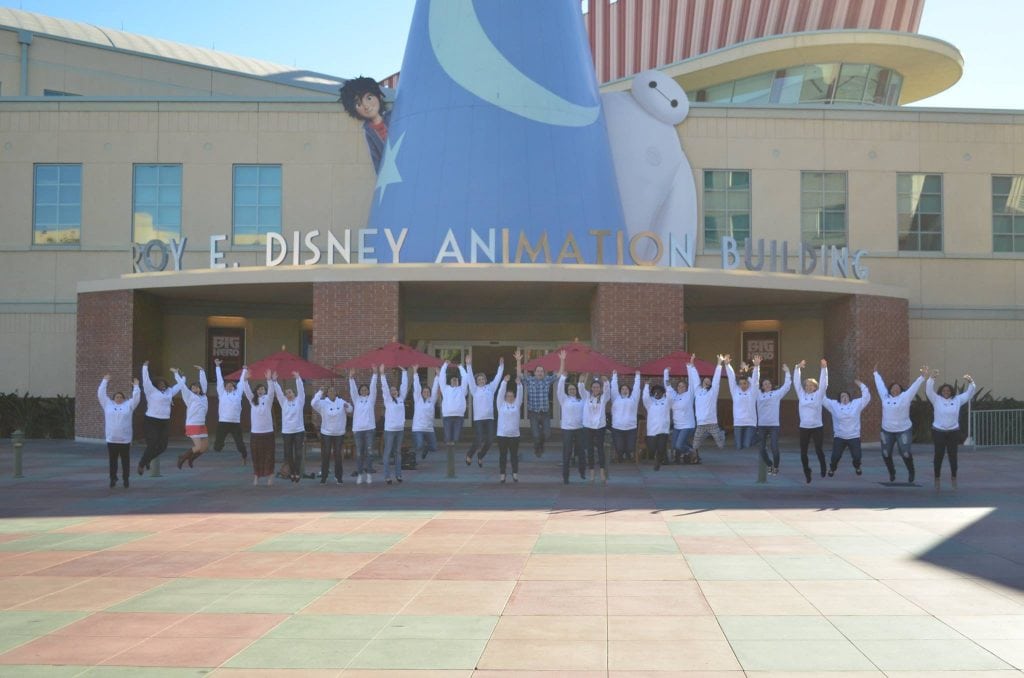 I was invited on an all expense paid trip to LA with Disney in exchange for sharing it with you. All opinions and love for Disney are my own. No other compensation was received. Just so you know.
More Disney Fun