If you've been following along, you know I was in LA recently for the premiere of Big Hero 6. I met with the filmmakers and directors, the voice actors, the artist who drew Baymax, went to Dancing with the Stars and saw an upcoming episode of Galavant (So funny!) and even voiced Baymax! I've still got so much to share with you, but today I'm excited to show you what's like to be on the set of one of my new favorite shows, black-ish (on Wednesdays at 9:30/8:30 C.)
I've been on set once before for Mistresses back in May, but hadn't watched that show much. My love for black-ish made this visit even more fun. Walking through the set, I recognized so much of what I've seen during the show.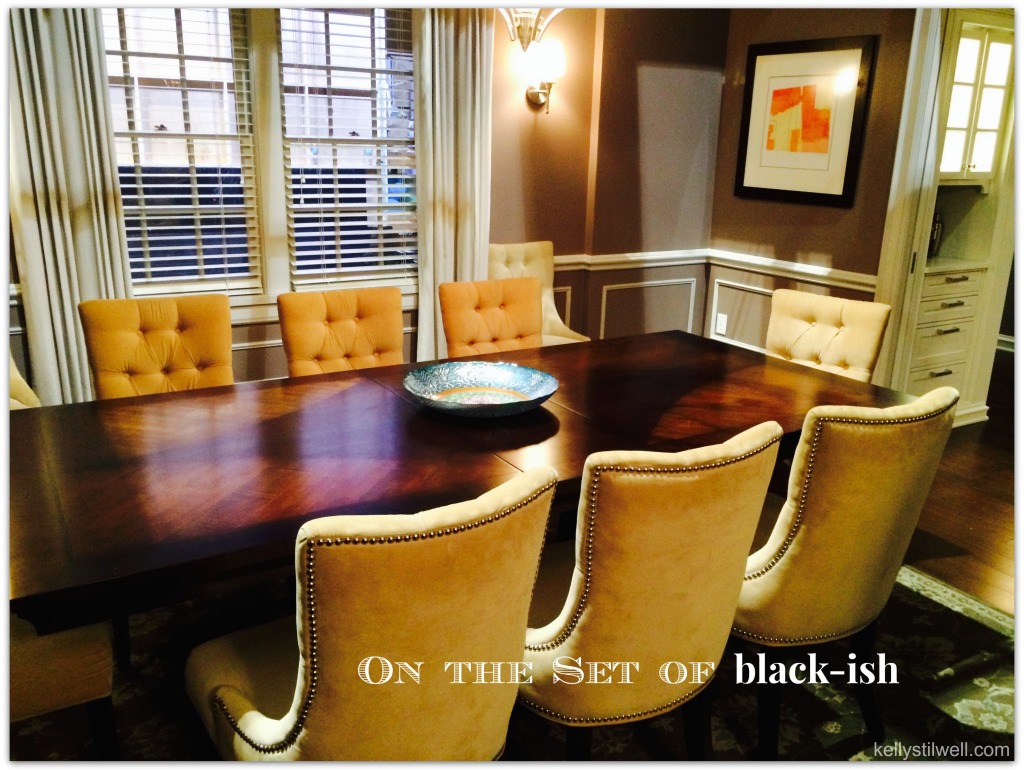 You would think you were just walking through the family home. So much thought goes into it. Family photos were everywhere.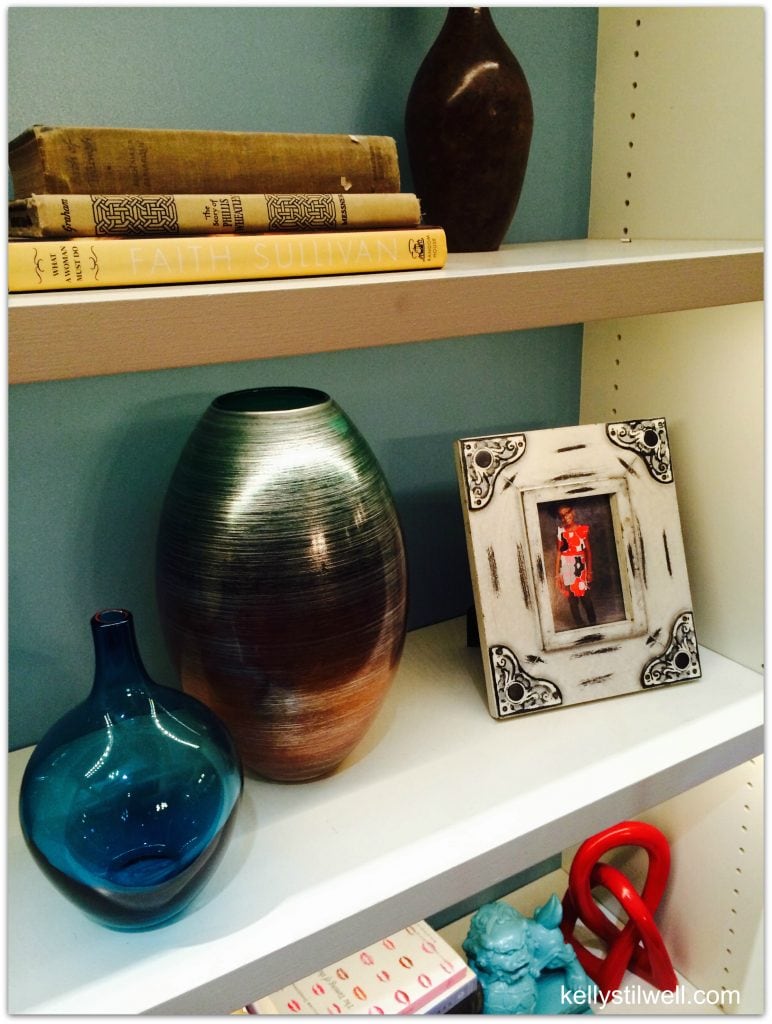 There are eleven writers who work on black-ish. I thought it was interesting that the group is 50% African American, and 50% women. It's a great mix for a family show. It made me think back to a few episodes, and how they might focus one week on Dre, and the next week on Bow. I still think my favorite is where Bow is having a conversation with her daughter, and she's so proud her daughter is confiding in her that she misses the entire conversation. Been there! Such a great episode!
Can you believe these shoes?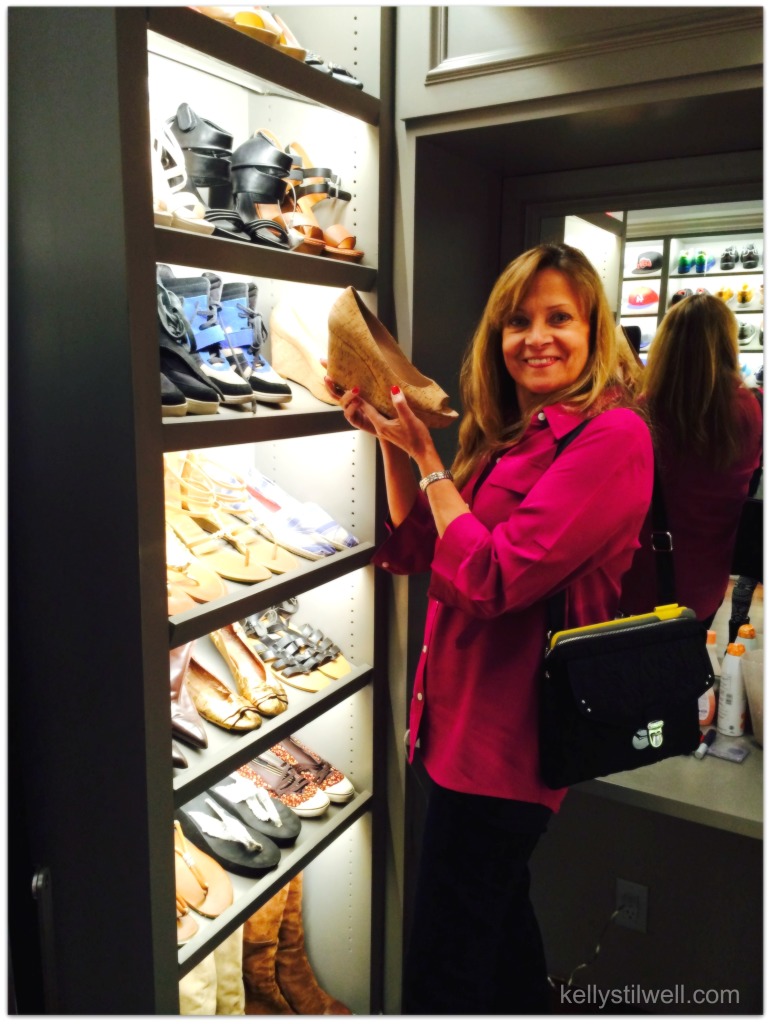 How about these? Wondering why Dre has so many more pairs of shoes than Bow has? Me, too! Then again, my husband has me beat, too!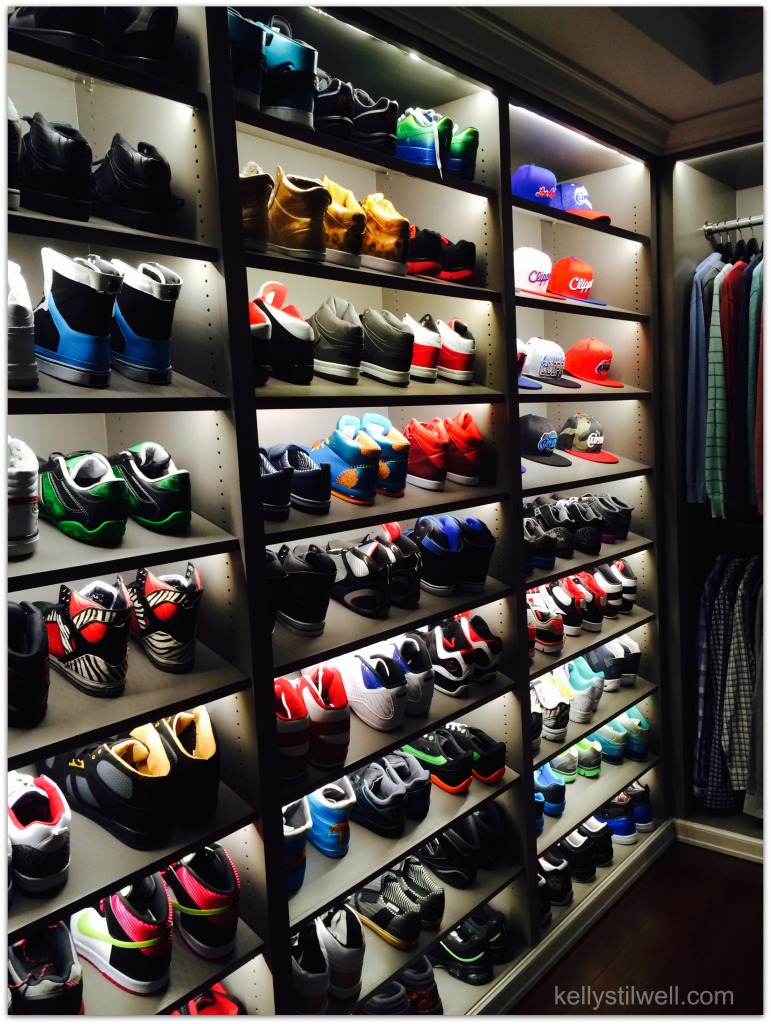 It was fun to walk around and see the set, and even more fun to watch the show after and remember being there!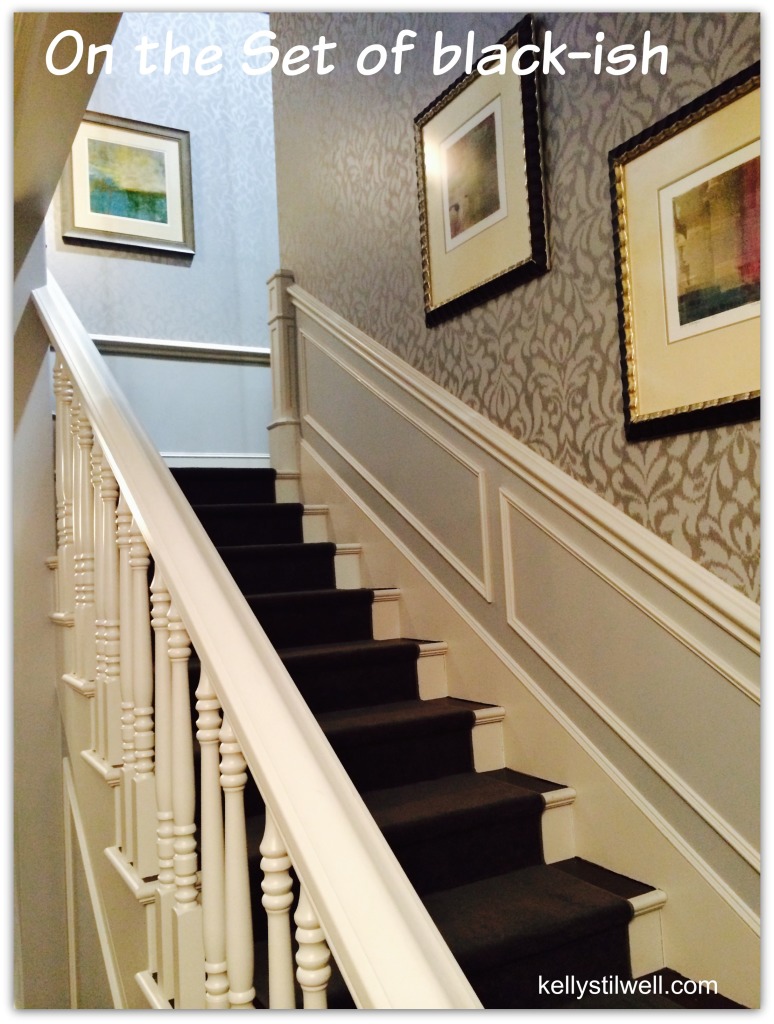 Love those two! Did you see my black-ish interview post? 
Don't you love these colors?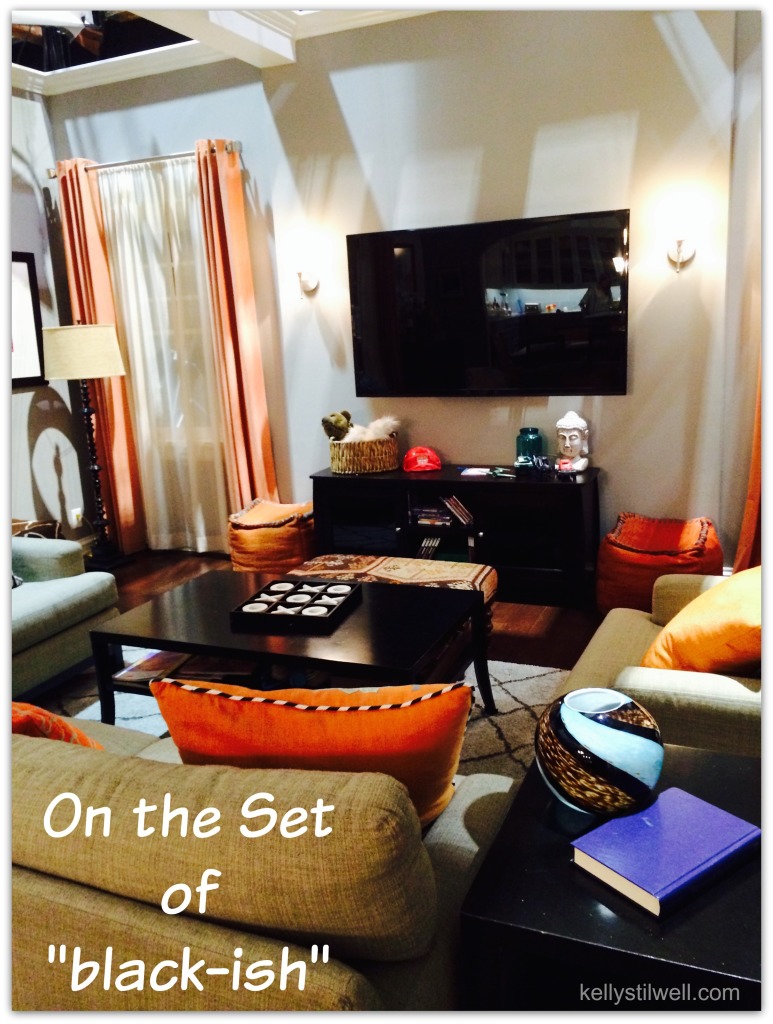 And a dream room for a teen, right?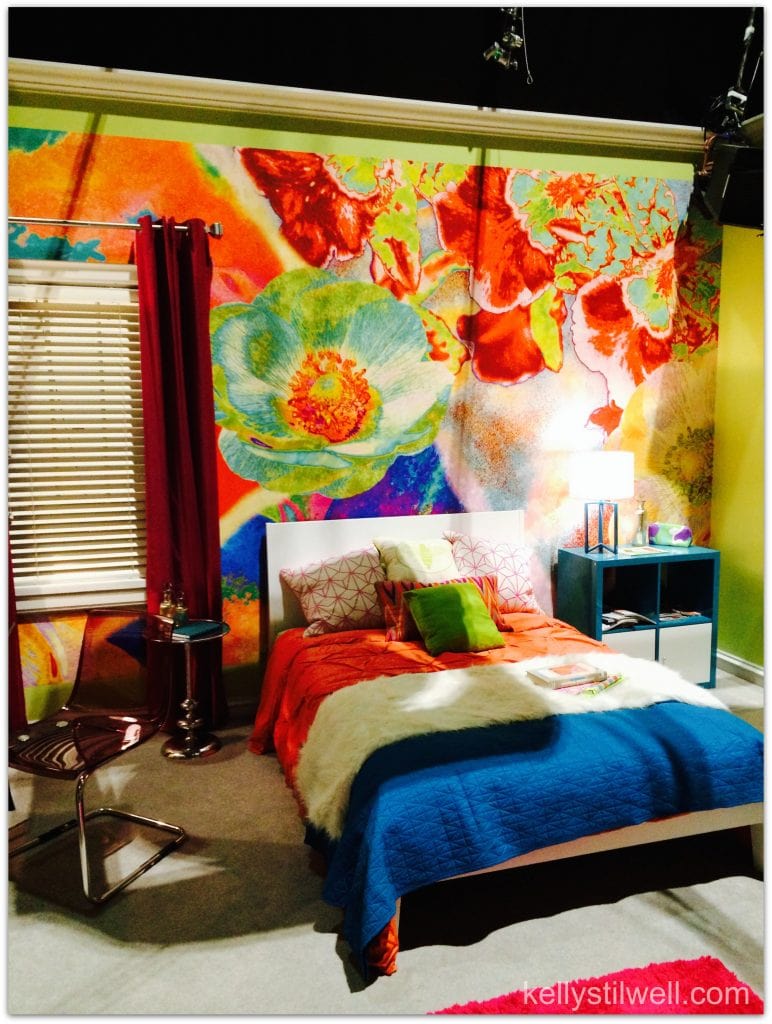 Dre & Bow's Bedroom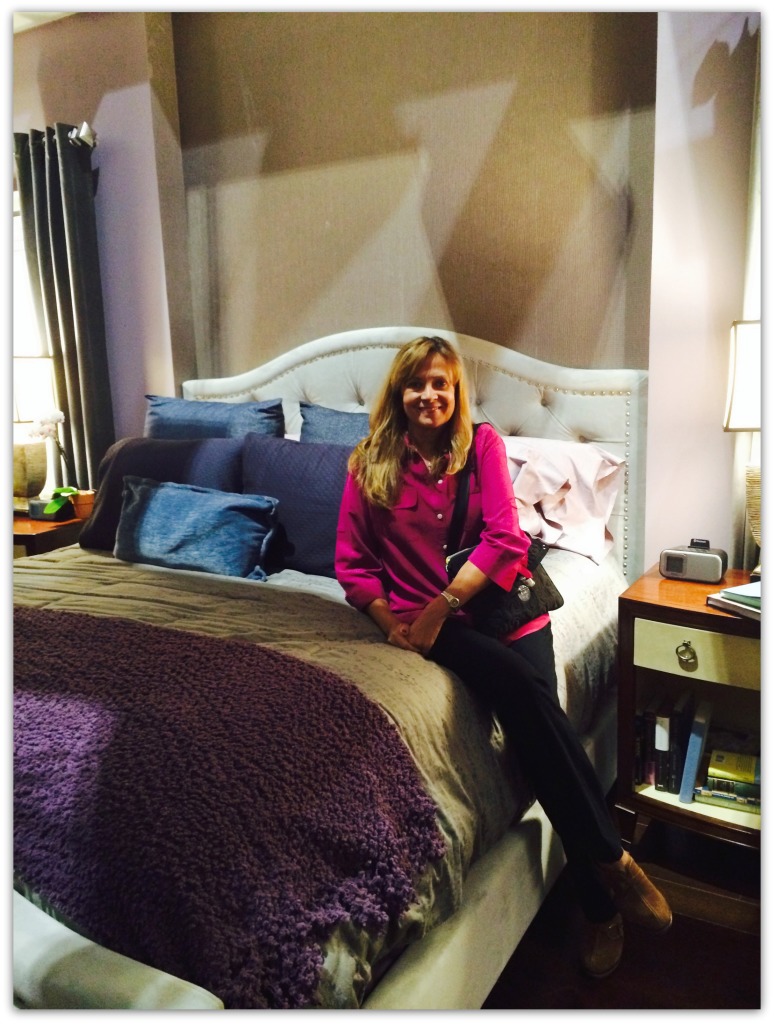 And on the black-ish set; me in the kitchen.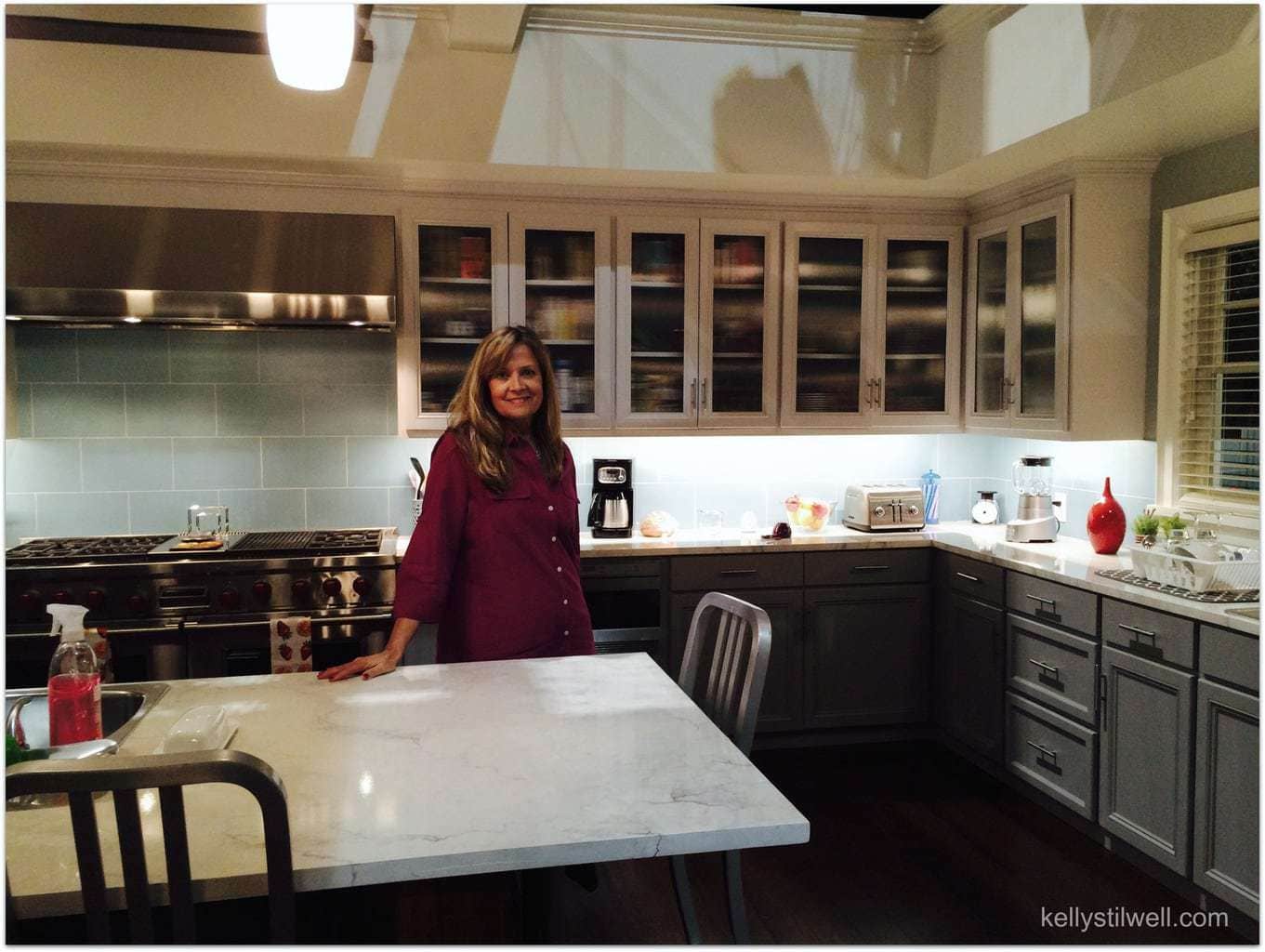 For those of you who are saying, I can see this kind of stuff while I'm watching the show. I mean, it's cool and all, but I want to see something I can't see when watching the show. I get that. So here's something you won't see while watching. It's called a Spotting Plan.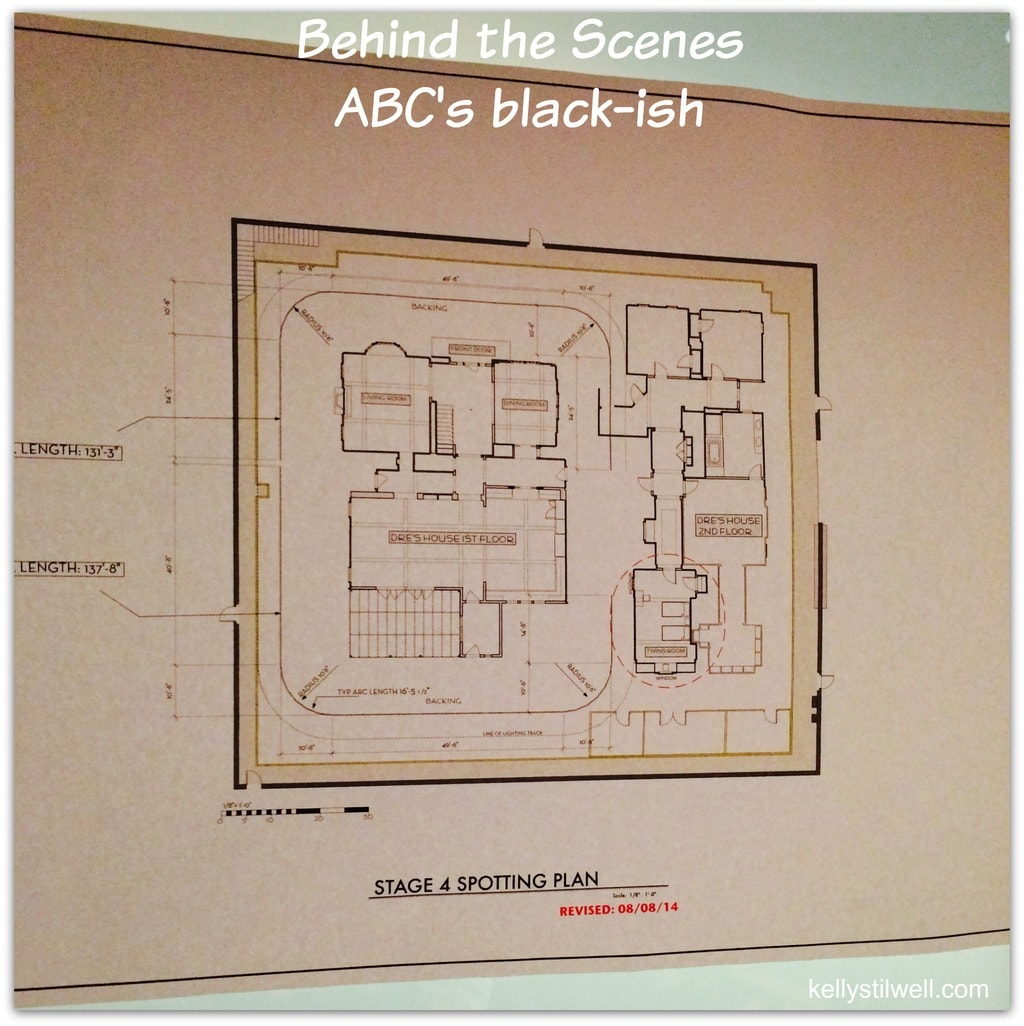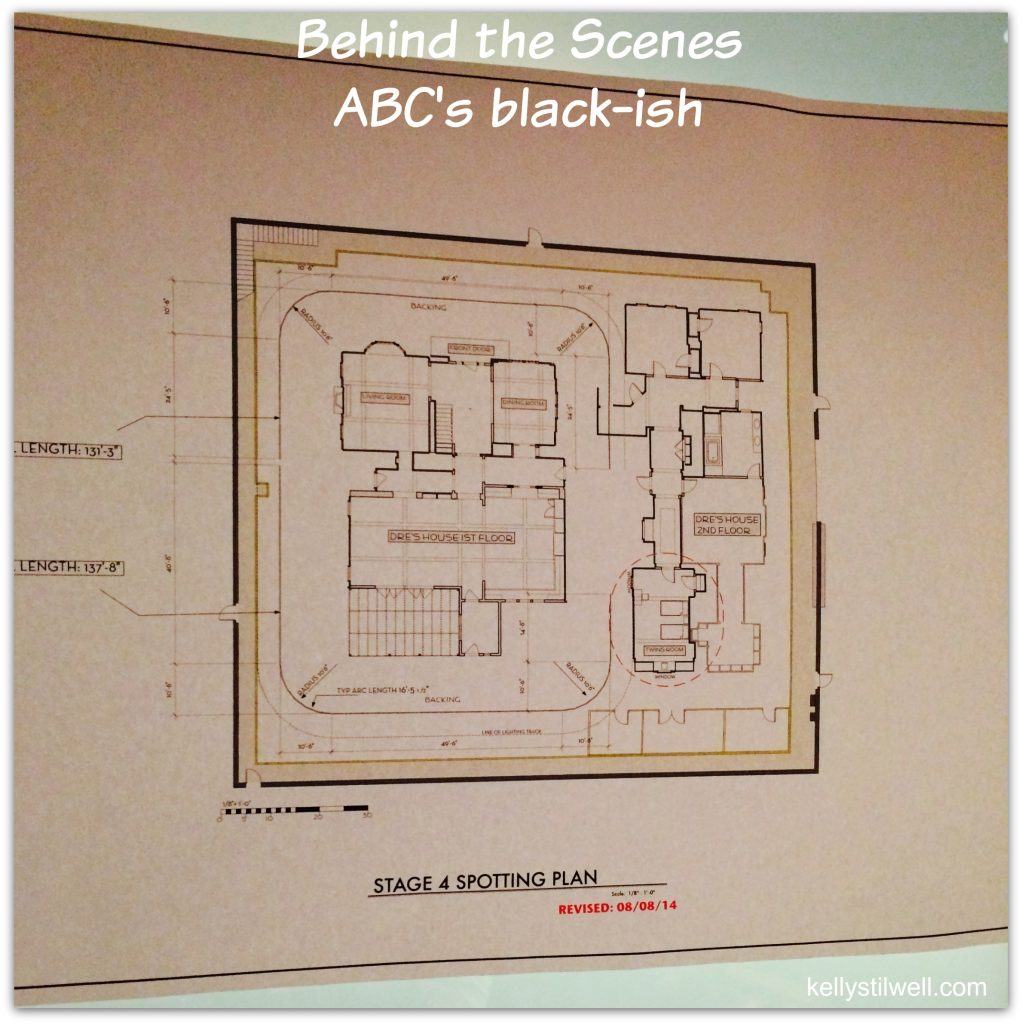 This plan is usually on a ⅛ or ¼  scale, and shows what will comfortably fit on a swing stage or where rigging grips will hang a soft backing, like the one below. This is an easy way for the lighting engineers to see where overhead lights and lamps can be placed, as well as where filming should be set up. I'm fascinated with the behind-the-scenes stuff! All shows have one of these.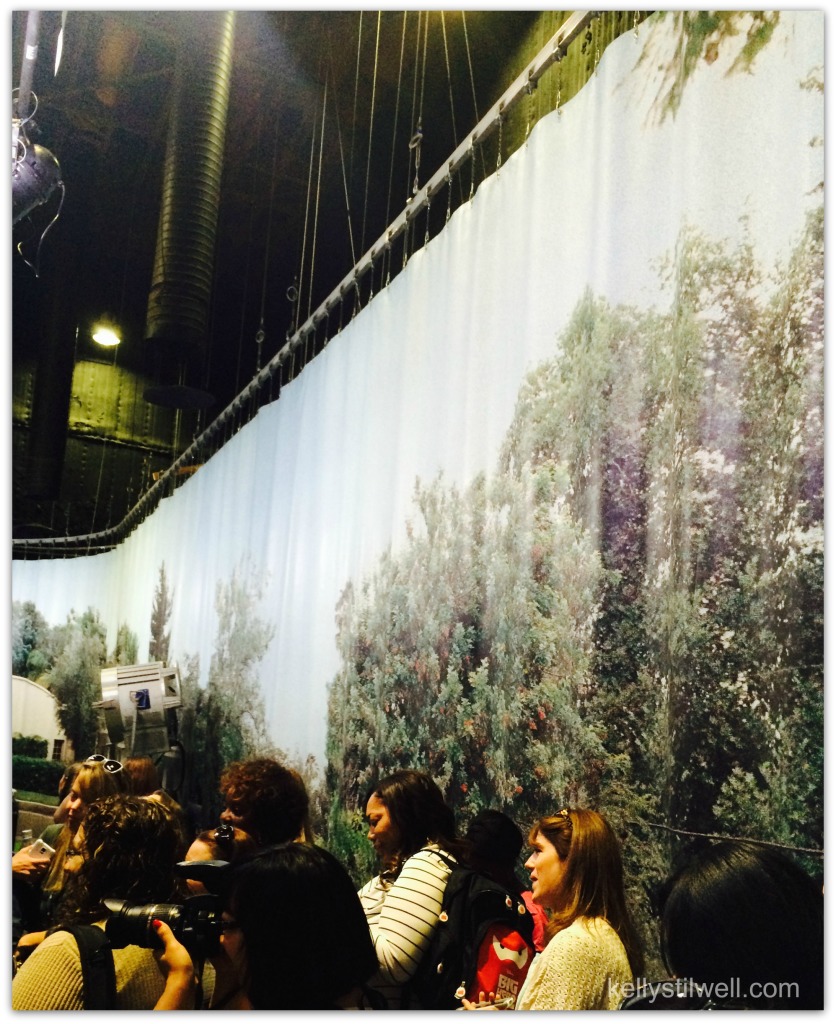 I had to look up while on the set, too. Isn't fun to see how everything works?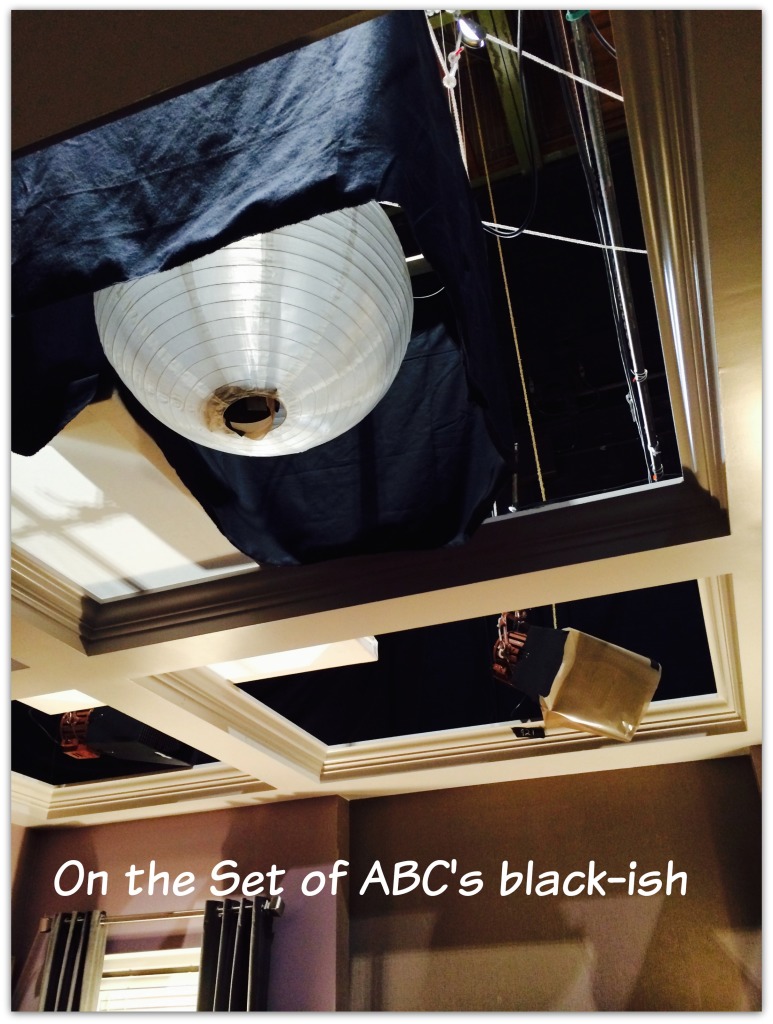 I thought this was pretty cool, too.  It's just not something you get the chance to see every day, right?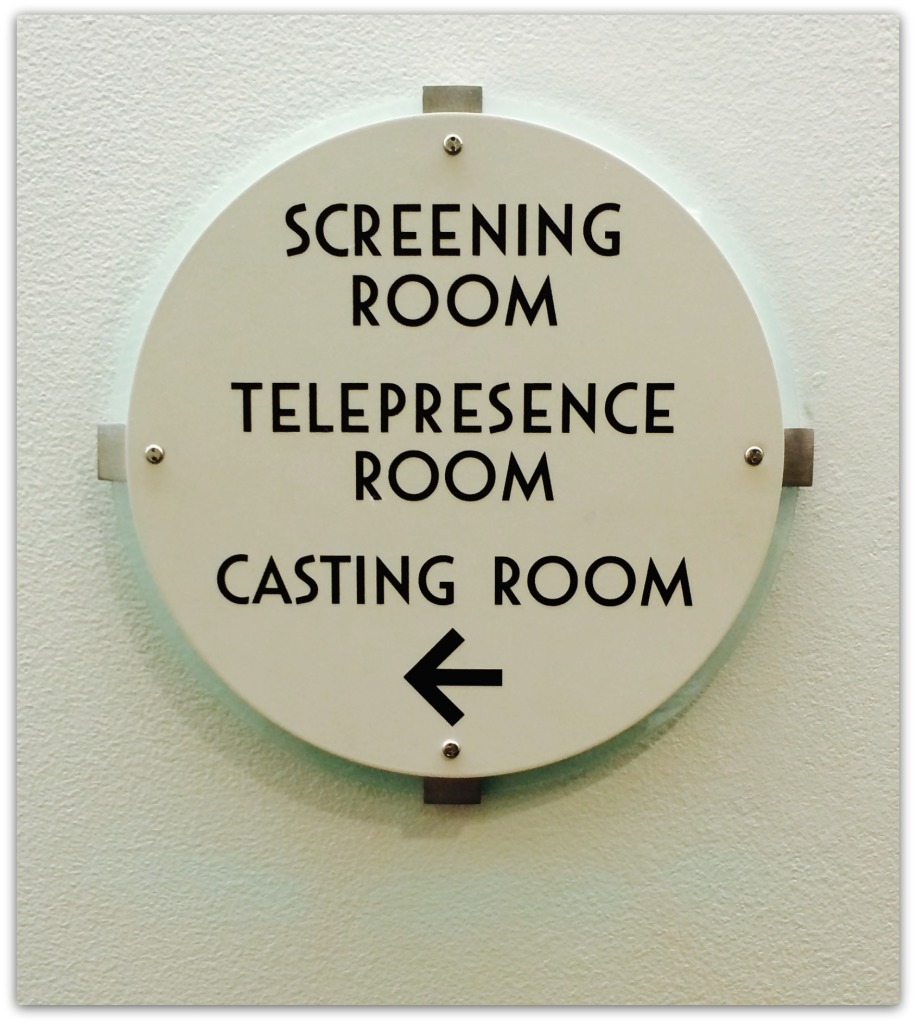 It was a blast to be on the set of black-ish and be able to share it with you! This week's episode is going to be awesome! Recognize that room from my photos?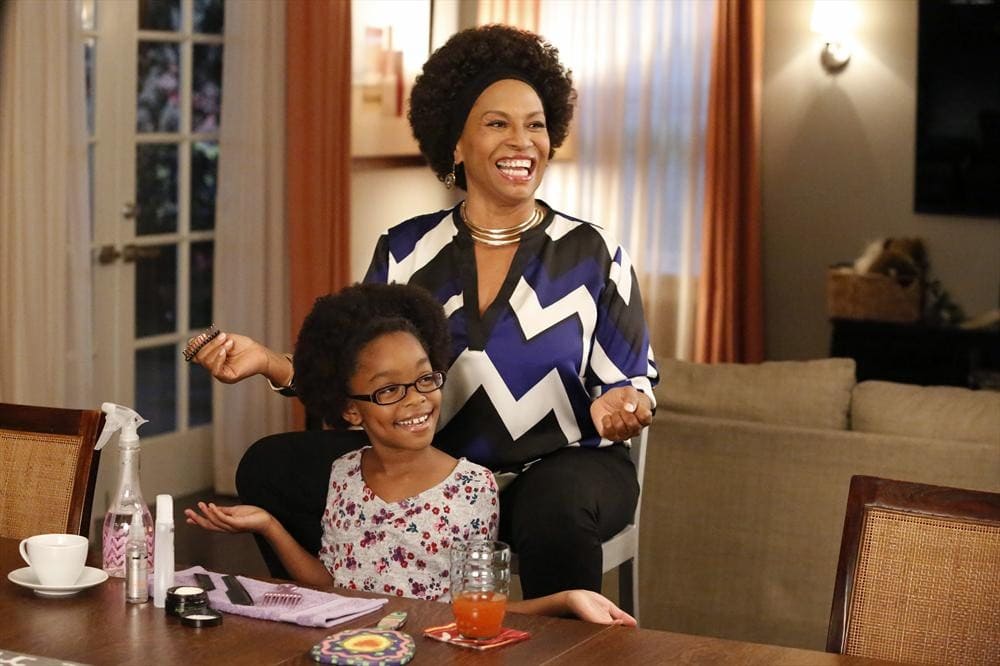 Titled "Oedipal Triangle"- Dre's mother, Ruby (guest star Jenifer Lewis), comes for a visit, and she smothers her pork chops with gravy, Dre with love, and would like to flat out smother Bow, who feels the same way about her. Dre tries to find a way to get the two most important women in his life to get along. Watch tonight, Wednesday, November 19 from 9:31-10:00 p.m., ET on the ABC Television Network. Can't wait! I'll be tweeting, too, using the hashtag #blackishABC.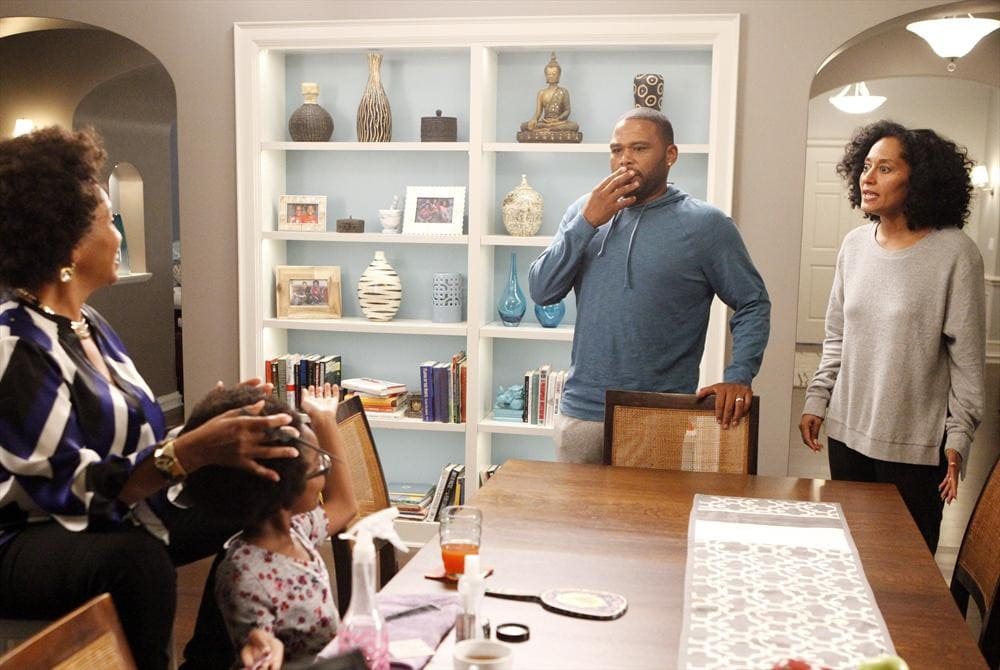 Here's a short clip of tonight's show.