Search for an all-inclusive Florida resort, and the first spot that pops up is probably going to be Club Med Sandpiper Bay.
In fact, I didn't know there were any all-inclusive resorts in Florida at all until I discovered this one in Port Saint Lucie.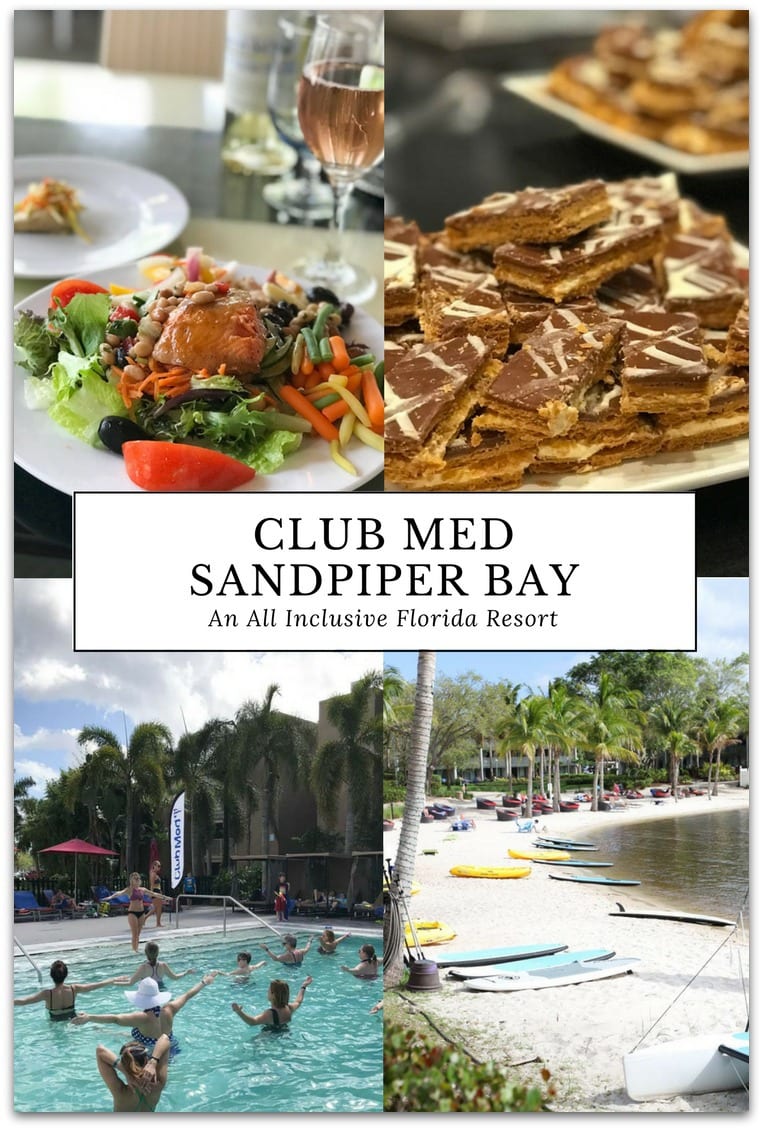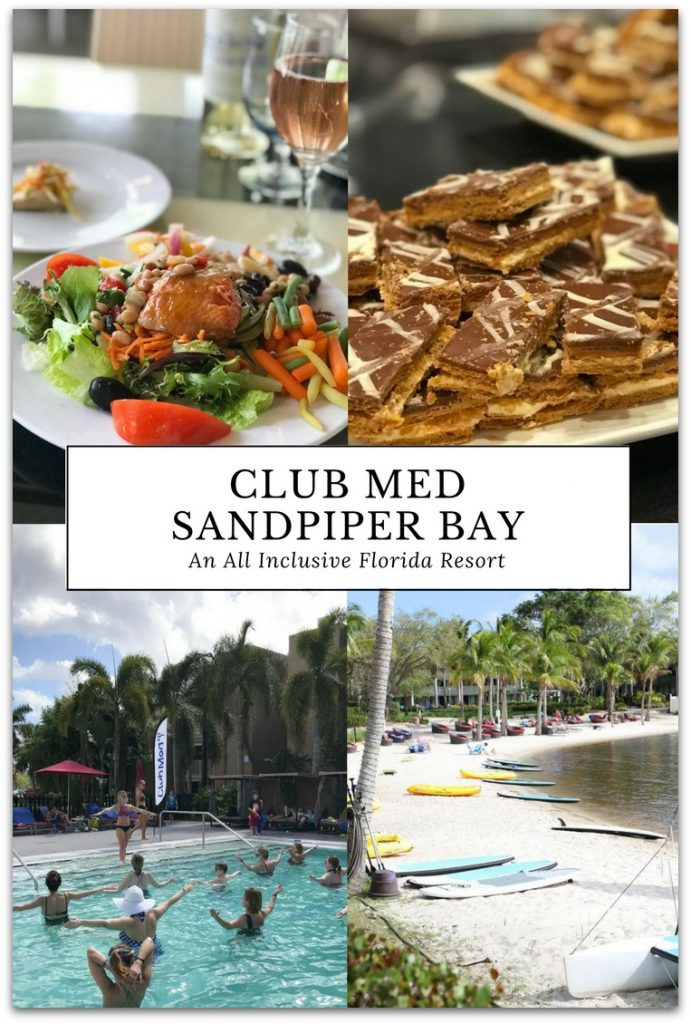 Since then I've done a little searching, and as far as I can see, there are no other all-inclusive Florida resorts.
As a matter of fact, there are only a handful of all-inclusive resorts in the United States.
You may see more than that pop up when you search, but do a little digging and you'll find all-inclusive doesn't include meals at many of those resorts.
At Club Med Sandpiper Bay in Florida, not only are the meals included, but the food is really good.
Club Med Sandpiper Bay Florida 
I spent four days at Club Med Sandpiper Bay in Florida in February during President's week. Many families use that week as spring vacation, and the resort was definitely busy, though I didn't wait in line for anything and had no problem finding a beach chair.
Accommodations
The rooms are spacious and bright, and the bedding is what you would find at a luxury resort.
I had a premium room that slept four, with a king bed and 2 small bolster beds that were set up as couches. Both were comfortable, not like a pull-out couch, but with regular-sized twin bed mattresses. A family of four could easily stay in my room.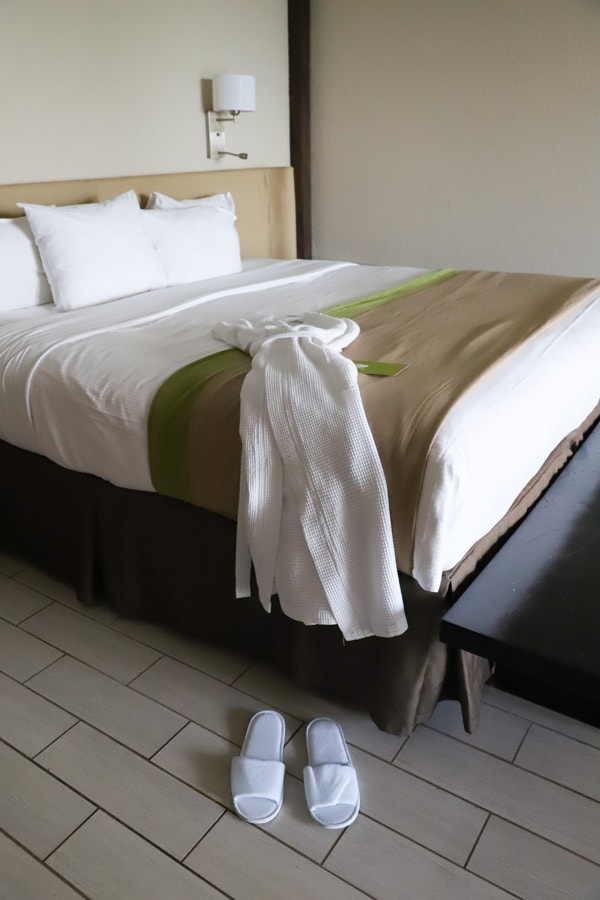 The room also had a nice-sized desk and lots of electrical outlets. For someone who has camera batteries, a GoPro, a laptop, and a phone to charge, I appreciate outlets.
I stayed in a lovely hotel last summer that had two outlets, and I was wishing I'd had an extension cord!
My daughter had planned to come with me but ended up having to work. This is a great room for a family with young kids or even a girlfriend's getaway.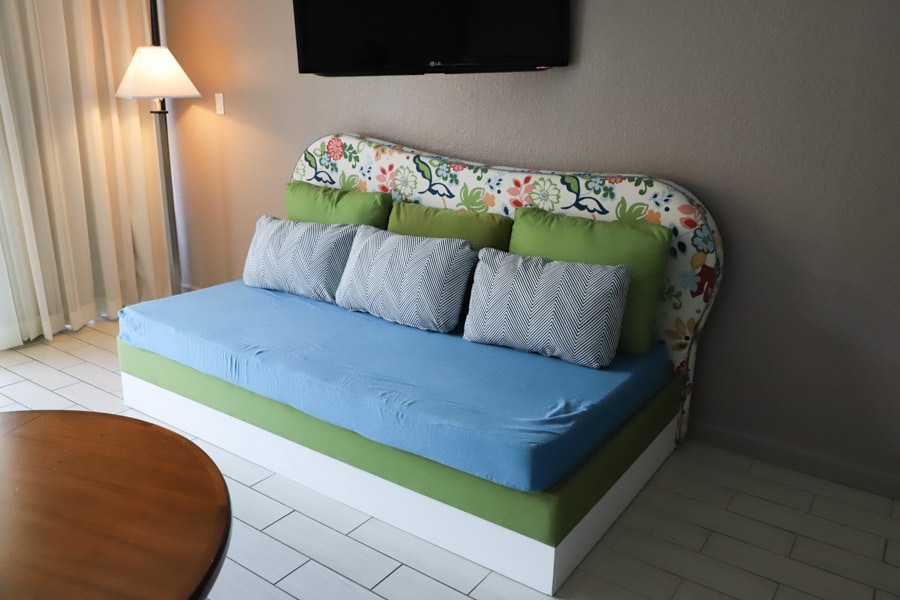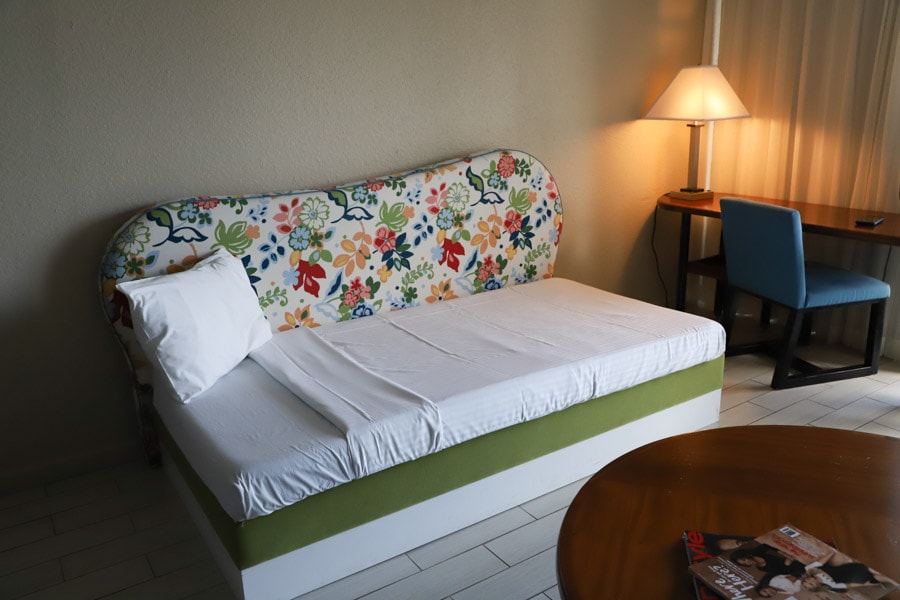 Bathrobes hang in the closet and slippers are provided. I love the way the walk-in closet is set up with shelves and a lot of space.
There is a fridge just outside the closet area as well as a coffee maker, safe, and ironing board with iron.
TIP: For those of you (like me) who prefer milk in your coffee in the morning, there is a refrigerator with bottles of water in the buffet dining area, and the bottom half has little cartons of milk. Grab a couple for the fridge in your room and you'll have it for your coffee in the morning. You're welcome!
Dining
Speaking of dining, Club Med Sandpiper Bay in Florida has two restaurants, the Marketplace buffet and Riverside. Riverside is a premium restaurant that is included, but you will need a reservation.
Both have a lot of healthy options. As a matter of fact, I found most of the food to be healthy, but there are sections of the buffet that are more healthy than others.
For breakfast, I had oatmeal and fruit. The buffet had many different toppings for the oatmeal and a lot of choices of fruit.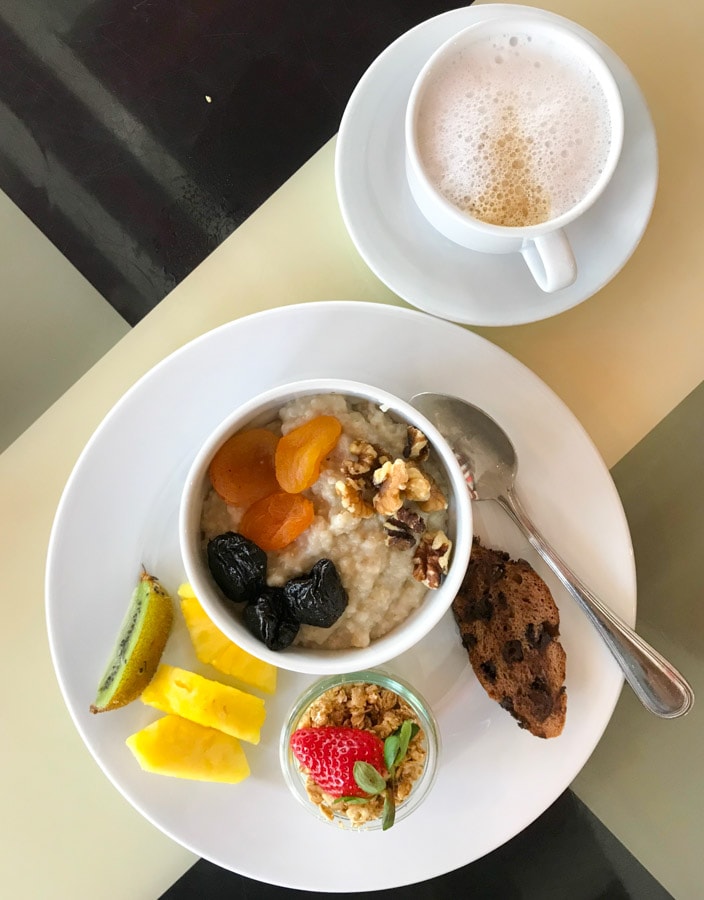 Lunch has so many choices. If you're all about pizza, burgers, and fries, they have that, too. After all, it is a family resort! I heard the pizza was really good and saw several topping options while I was there, but I was going the healthier route.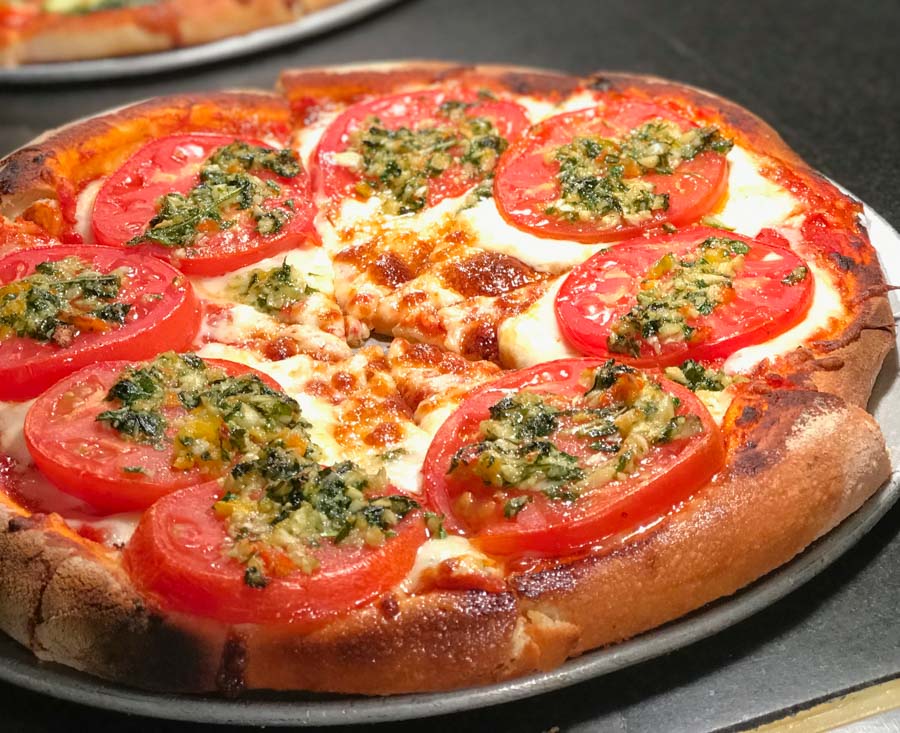 Each day I saw tofu and other vegetarian options, as well as a fish entree each day. The fish is set up near the salad bar, so my lunches consisted of a salad with grilled or roasted veggies on the side and a piece of fish on top of my salad.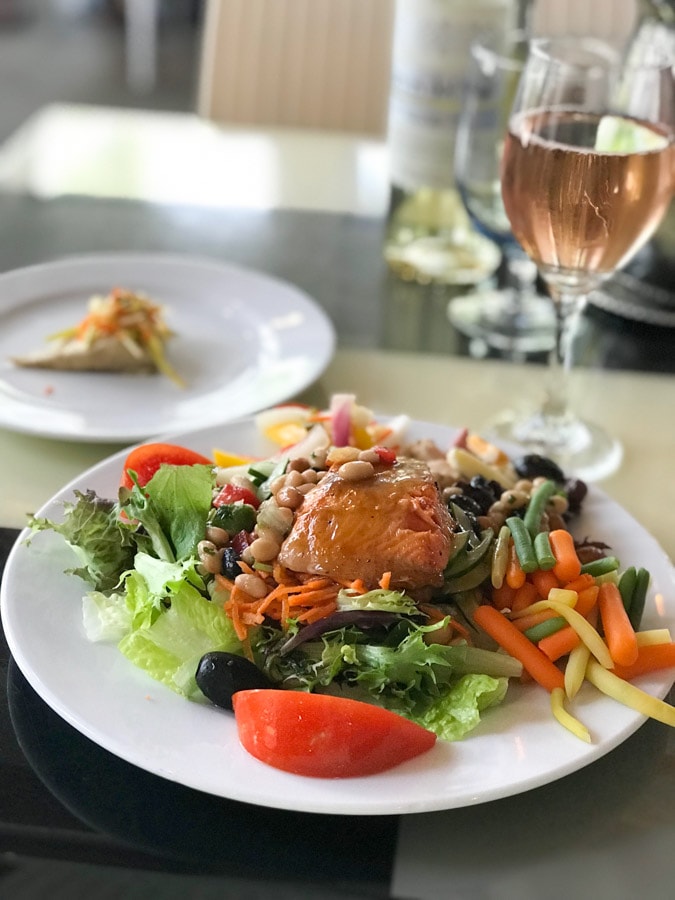 The salmon was out of this world. I had it for lunch and dinner the first day! The Paella was also wonderful. I loved being able to try a little of everything that caught my fancy.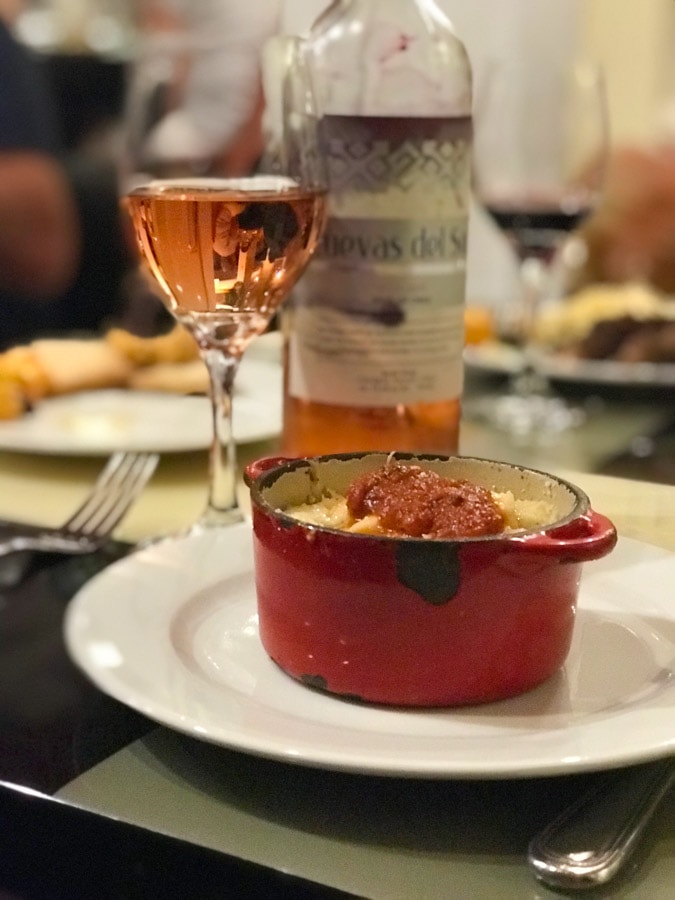 Everything was really fresh. They have such a great team in the kitchen!
And yes, I tried dessert more than once! I love cappuccino, and dessert alongside it is heavenly.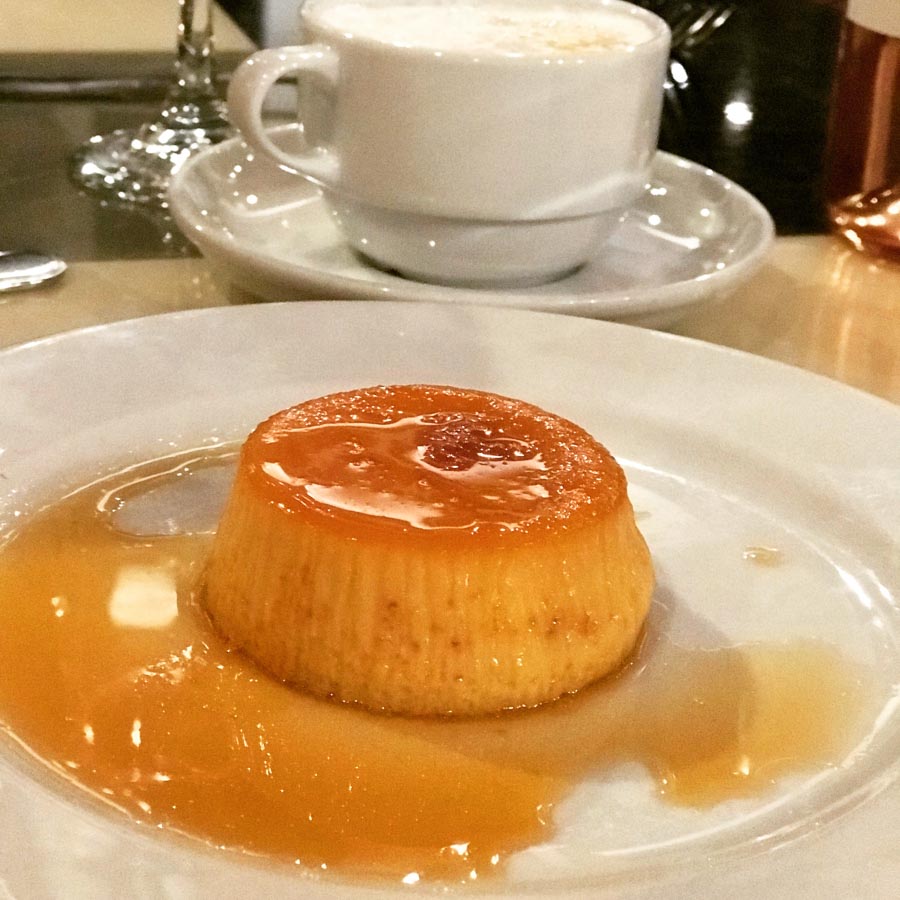 By the way, I was totally impressed that the resort offers homemade baby food. I have to admit, I have never seen that before! Seating is available inside or outside with a view of the St. Lucie River.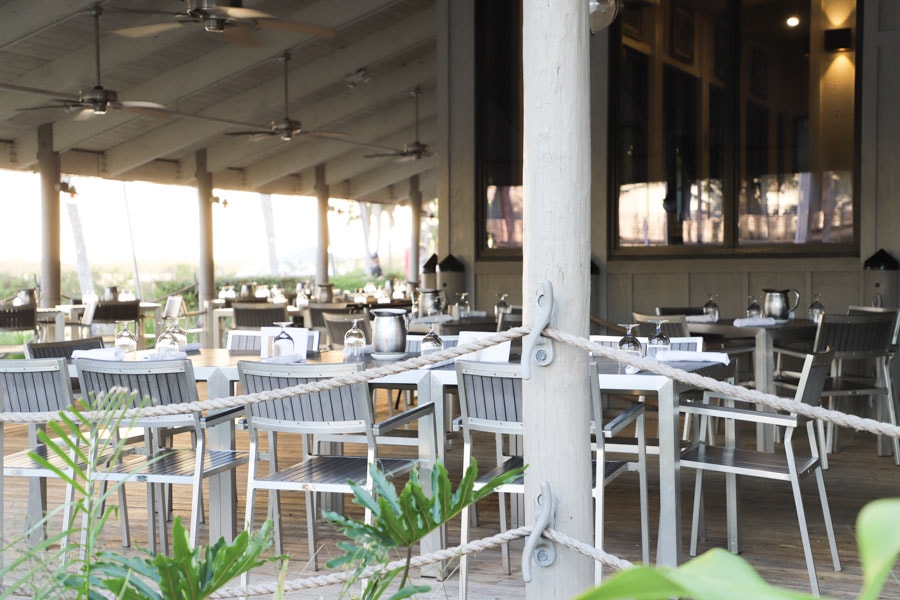 On my second day at the resort, I decided to try Riverside. The menu only has a handful of choices, and I chose the ribeye at the suggestion of my waiter.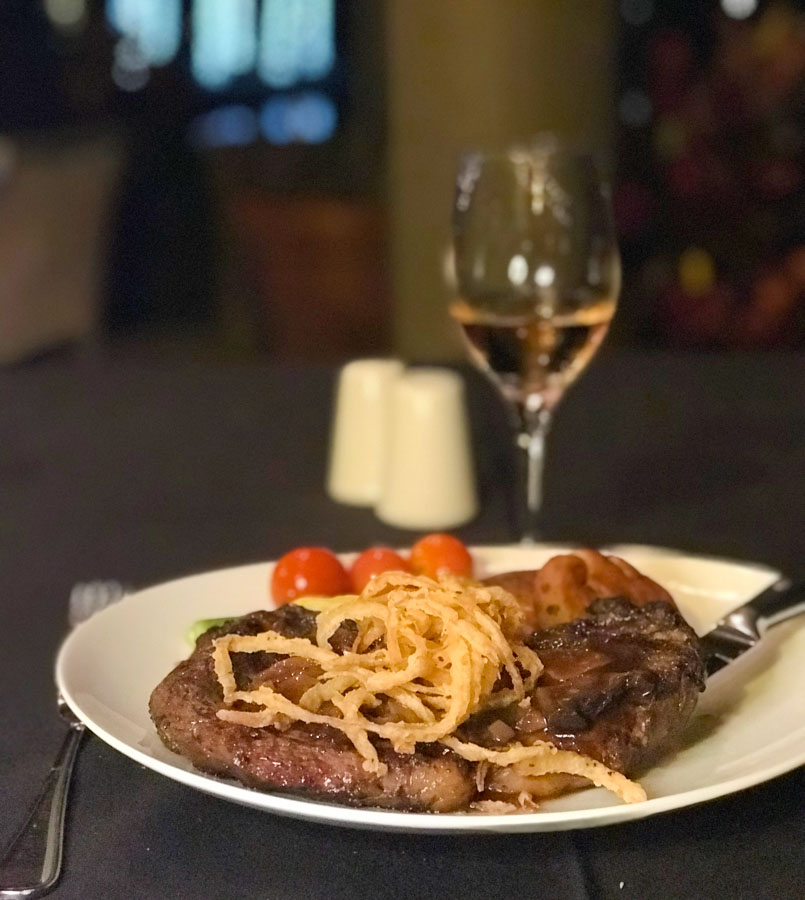 It was huge, truly enough for two people, so I left half of it on my plate. I did manage to eat all my asparagus, which was tender-crisp and delicious. My husband teases me that I always finish my veggies, and when they are this good, I could almost go for seconds!
TIP: Just ask the waiter not to bring the bread if you're watching those calories and carbs! Club Med Sandpiper Bay Florida bakes their bread items daily, and they are SO good. I was told I had to try the chocolate bread as it's one of their signature items, but that was the only bread I ate. (It was worth it!)
When you're dining at the buffet, there are SO many bread offerings. It was hard to walk past it every day!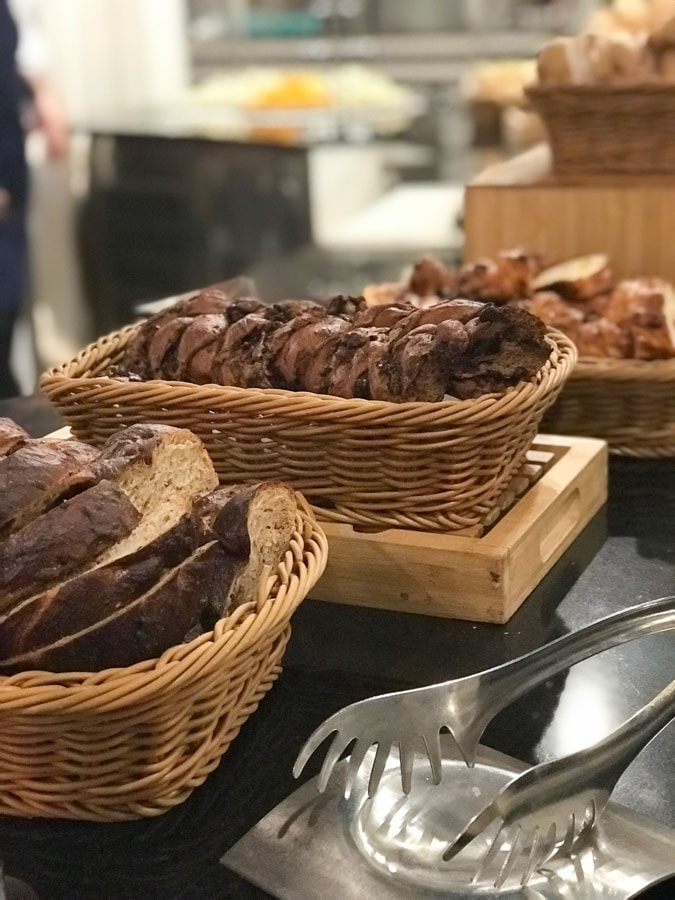 There are three house wines included with your stay; a Cabernet, a Rose, and a Sauvignon Blanc. I drank the Rose and enjoyed it, but if you would like to purchase a premium bottle, you can do that at dinner.
Cocktails are also included with your stay, though premium brands are an upcharge. A premium package offered with better wines and premium cocktails would be a nice addition, but they don't offer it at this time.
I do always love a little something sweet after dinner but don't often order dessert because I hate to waste it. I only want a bite! The dessert options are all just a couple of bites, which made it hard for me to say no.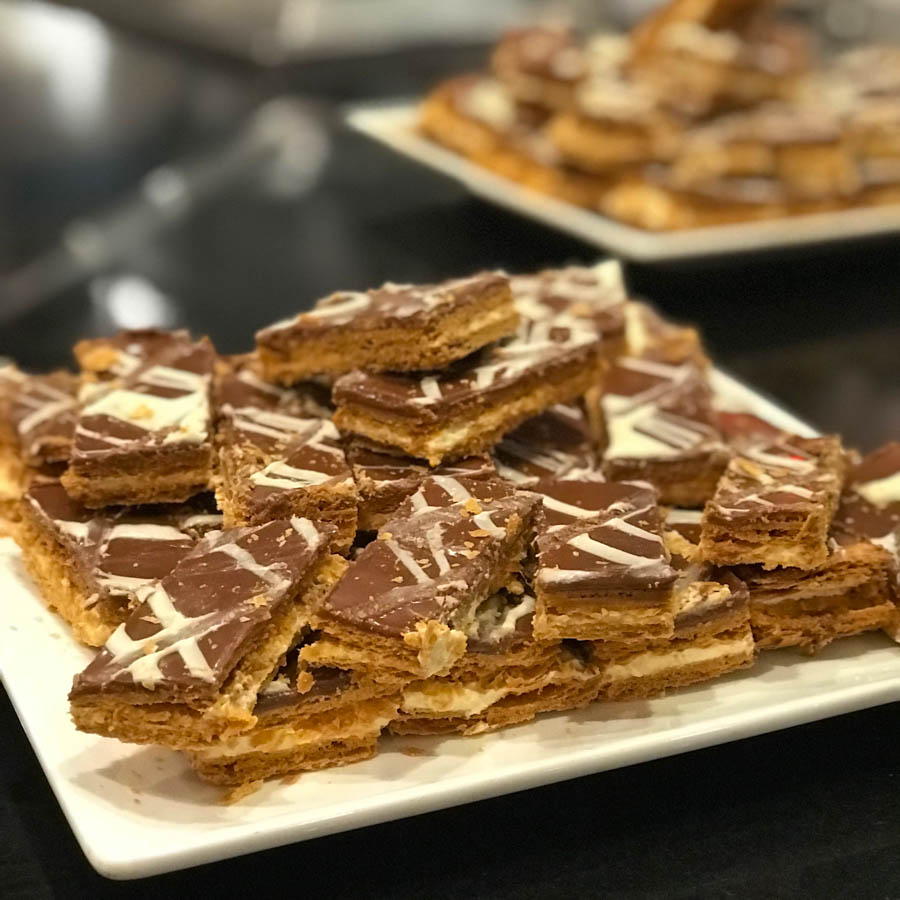 Though there are really only the two restaurants, a late breakfast is available at the Slice Bar, where they also serve appetizers in the early evening, as well as late breakfast on the Terrace in front of Riverside. The choices are limited, but you can still get a made-to-order omelet, freshly baked croissants, pastries, as well as coffee and other beverages.
Fitness
I don't mind a few extra calories when I know I'll be burning them with exercise. The fitness classes at Club Med Sandpiper Bay were awesome. I am always intimidated by going to a new fitness class because I'm not as fit as I'd like to be.
At Club Med, there was a mix of young women, moms, and grandmoms, all with different fitness levels. People said hello to me and I instantly relaxed and fell into step with the Zumba instructor. I sweat, but never felt like it was too much for me.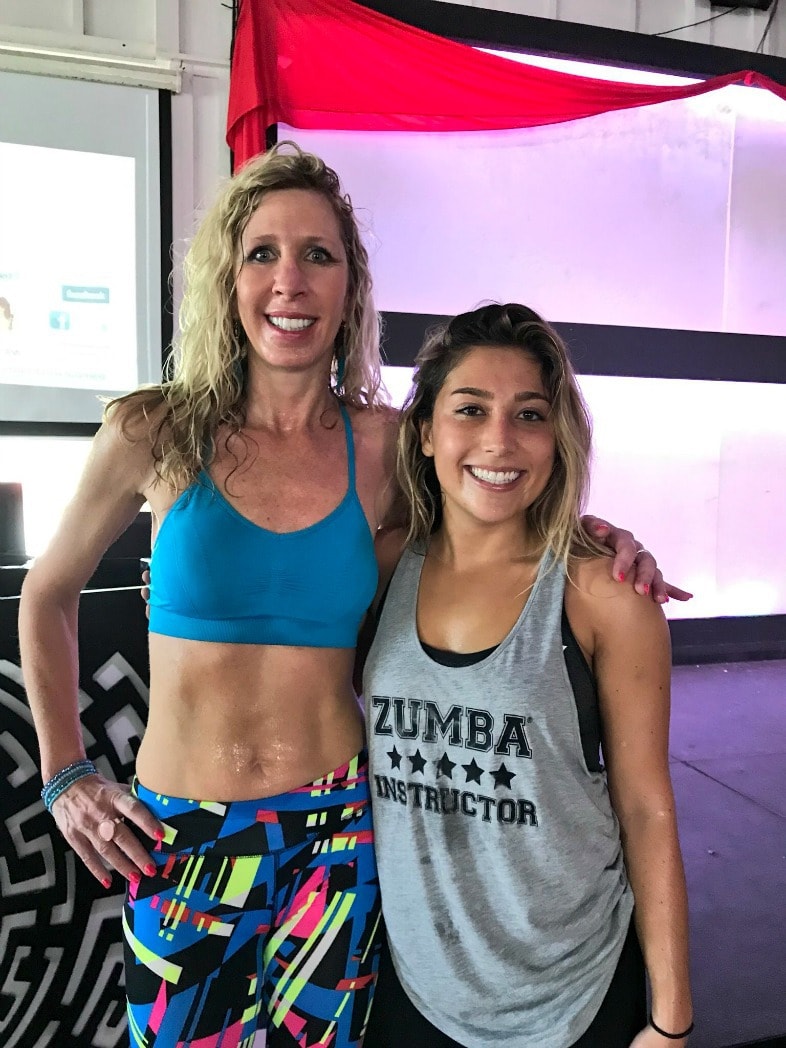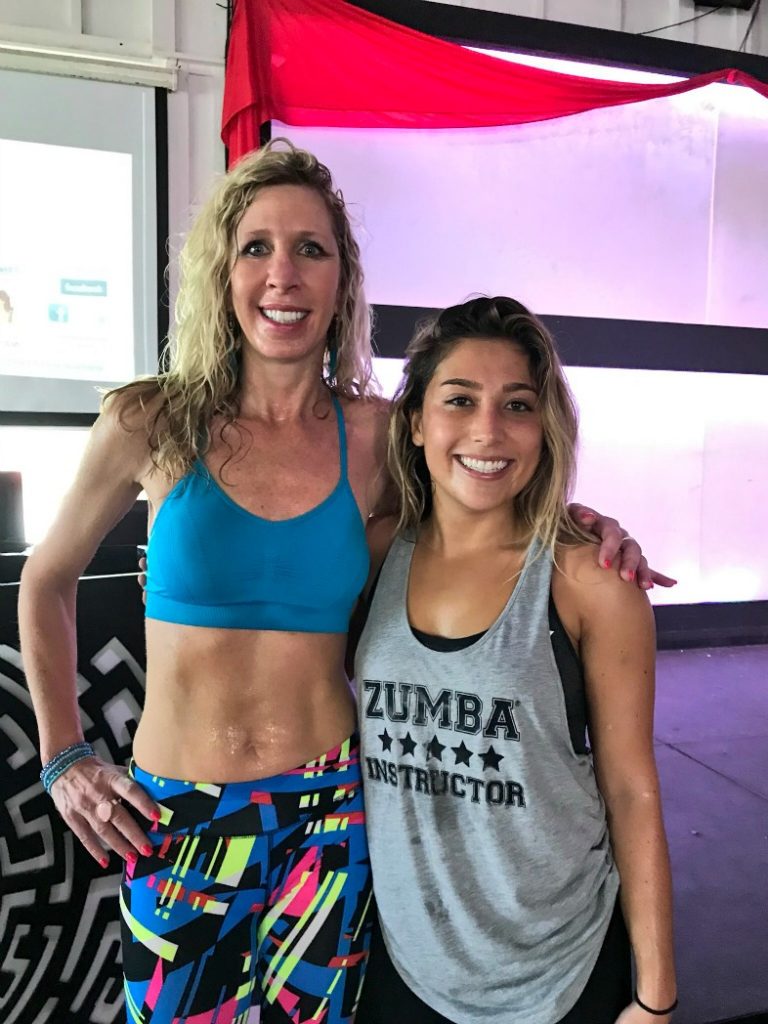 Though I didn't take the spin class, I watched for a few minutes and know I would be able to handle it, too, with maybe a minute break now and then.
I saw people who went at their own pace, and no one really noticed except for me. I wanted to be able to tell you not to worry about it and have fun because that's exactly what the rest of the class was doing.
Other classes include Pilates, Zen Stretching, Yoga, Meditation, Aqua Gym water classes, a daily power walk, and more.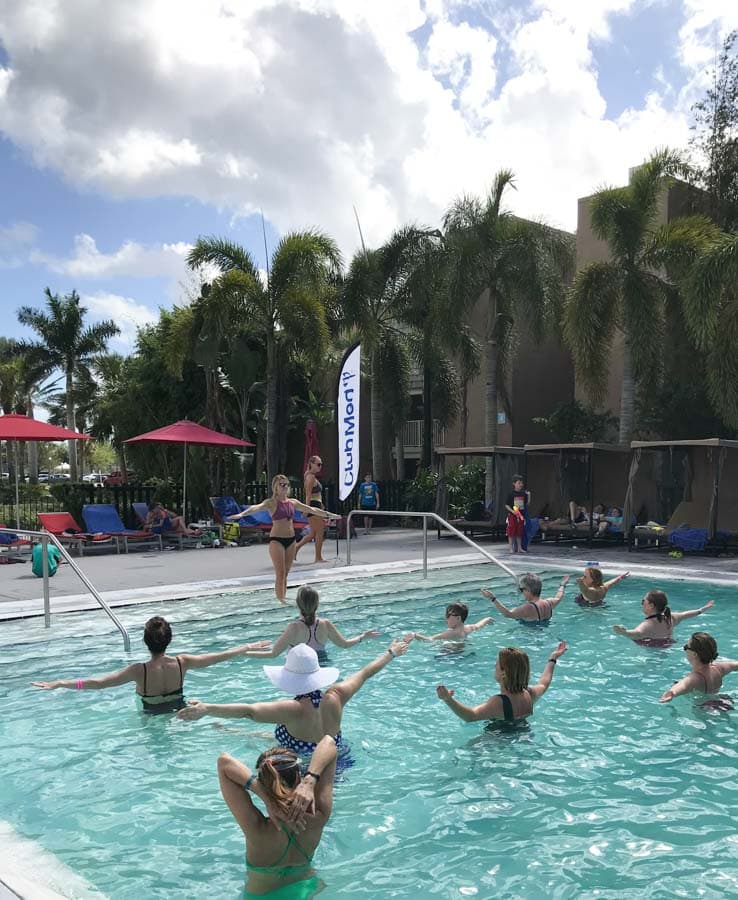 The great thing about this all-inclusive Florida resort is that you can get a lot of exercise without doing the traditional types of workouts you do at home, and these are included in your stay.
Water Sports
Take a sailing lesson. Lessons are every day at 3 pm. If they aren't busy at other times, you may be able to get instruction to take out one of the catamarans. It can't hurt to ask. Once you take a lesson, you can take part in the weekly Regatta on Thursday at 3 pm. I love that there is goal of being able to race as part of the lesson! Sailing a catamaran is great exercise!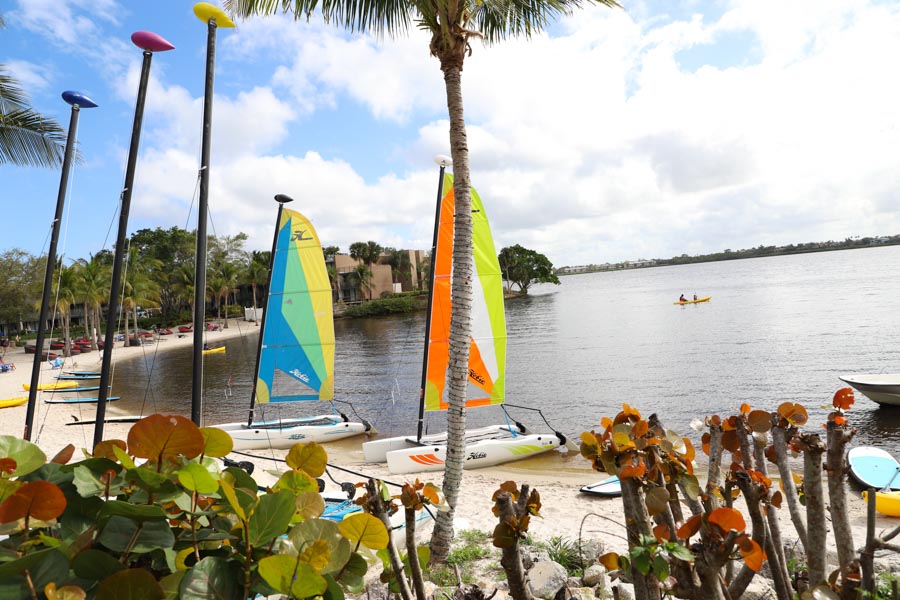 Take out a paddleboard. If you think this is easy and not good exercise, I dare you to try! Paddleboarding is a workout, but as the beach at Club Med Sandpiper Bay Florida is on the St. Lucie River, you don't have to worry about big waves. It's the perfect way to learn. Stay in the shallow area until you get the hang of it.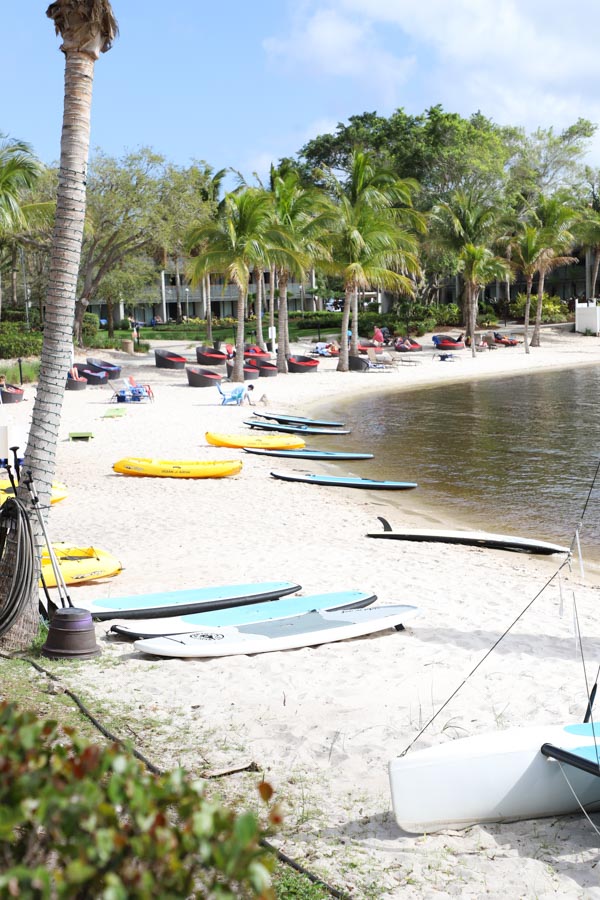 Try Kayaking. You can take out a one-person kayak on your own, or grab a friend and take out the two-person version. Again, the calm waters of the St. Lucie River are perfect for water sports.
Trapeze and Circus School
Yes, believe it or not, Club Med Sandpiper Bay has a trapeze school! You can take a beginner class learning simply how to climb to the top, swing on the bar, and hopefully get your feet up over the bar and hang. The instructors were so patient.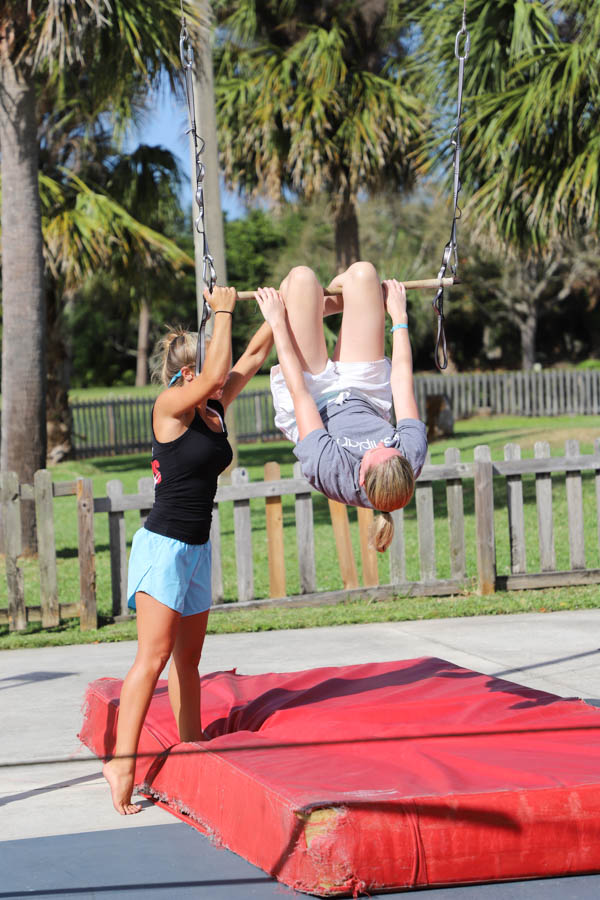 I watched several people try it. Many made it the first time, some tried and made it on a second attempt, and some just gave up - but they still tried!
The students who felt confident enough took the next step lesson, and then became part of the show. I can tell you that the trapeze class is an incredible workout. Just take a look at the instructors when they put on the performance. They are all incredibly fit!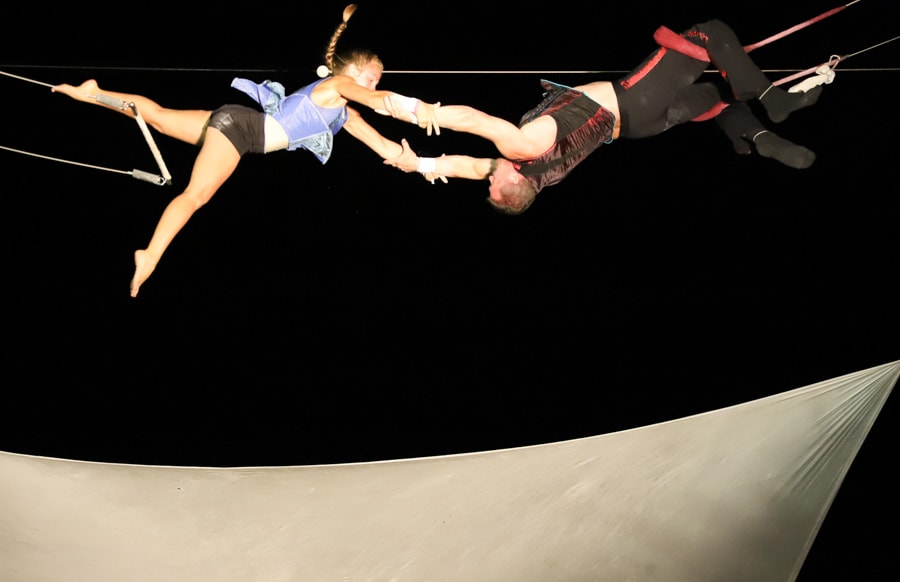 Club Med offers the Flying Trapeze Circus Schools at 25 all-inclusive resorts around the world.
World Class Club Med Academies
Golf, Tennis, and Beach Volleyball Academies are also offered with certain packages. There is also a beach volleyball area right by the beach, just for fun.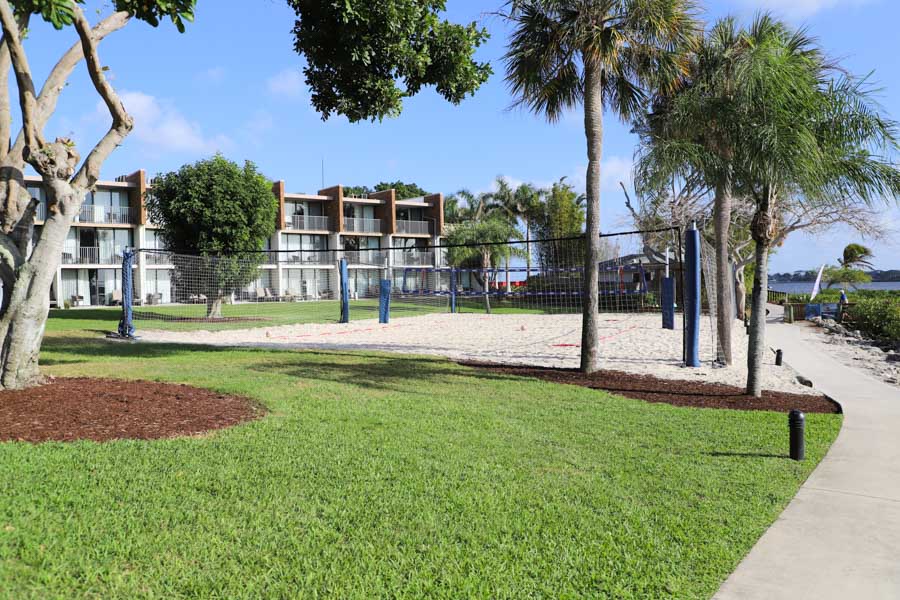 A Fitness Academy which included personal training is also available. Ask when booking your stay.
Relax and Enjoy
Don't forget to take some time and relax. Though there is a family pool at the kids club and another pool (the largest) for everyone, I spent my time at the Infinity pool. It overlooks the Bay and was so peaceful.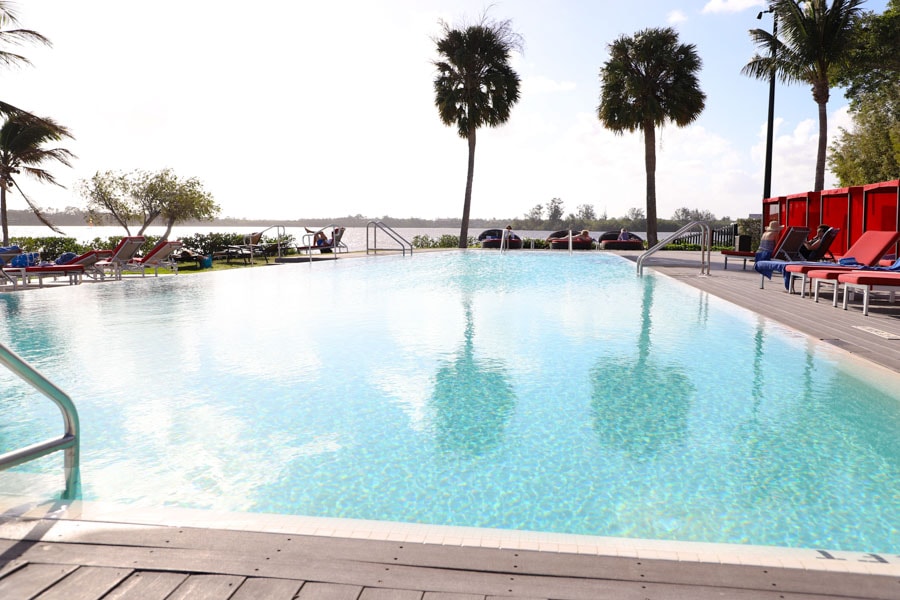 Though not included, the spa offers all kinds of treatments, massages, hair, waxing, as well as manicure and pedicures. I had a Mani/pedi to get ready for my LA movie premiere trip.
The spa features L'OCCITANE products and offers signature treatments at each resort. At Club Med Sandpiper Bay in Florida, the featured treatment is the Florida Oranges Body Scrub. Many other choices are available, like the Relaxing Aromachologie massages, and the Angelica Fountain of Glow facial for women.
Stop by and take a look at a brochure when you arrive and get your appointment booked as the spa does fill up.
By the way, with the exception of Riverside, the dress is casual at Club Med Sandpiper Bay Florida. And honestly, the dress at Riverside is still fairly casual. Many people are taking a fitness class before having lunch at the buffet and playing tennis after. You'll see people having lunch in shorts and bathing suit coverups. There's no need to get dressed up unless you want to.
When you're trying to decide where to go for a solo wellness vacation, a girls getaway, a guys golf weekend, or a vacation for the whole family, take a look at Club Med Sandpiper Bay. Do try to book early for the best views as the resort fills up quickly. Speaking of views...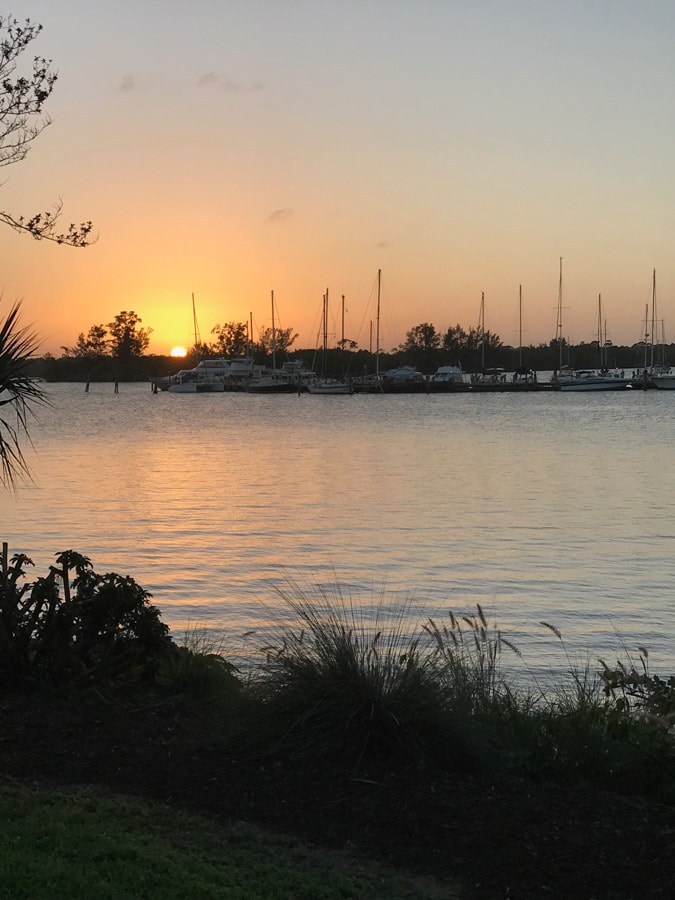 Club Med has been offering Hassle-Free Vacations since 1950, and now have all-inclusive resorts all over the world, and they each have something special. Especially for a family vacation, it's good to know everything is included at Club Med Sandpiper Bay Florida.
Other All-Inclusive Resorts
If you're looking to go out of the country for your trip, here are a few other ideas:
Cancun All-Inclusive Family Resort
Best Puerto Vallarta All-Inclusive Family Vacation
All-Inclusive Montego Bay Vacation
Regardless of where you're headed, you'll want to print a few of these free vacation packing lists. There's one for warm weather, cold weather, kids, and cruising.
Have you been to an all-inclusive resort? Share in the comments!
This is a sponsored conversation written by me on behalf of Club Med. The opinions and text are all mine.