If you also follow me on social, you already know I'm heading to LA on February 24th for the movie premiere of A Wrinkle in Time as well as checking out a few ABC TV shows!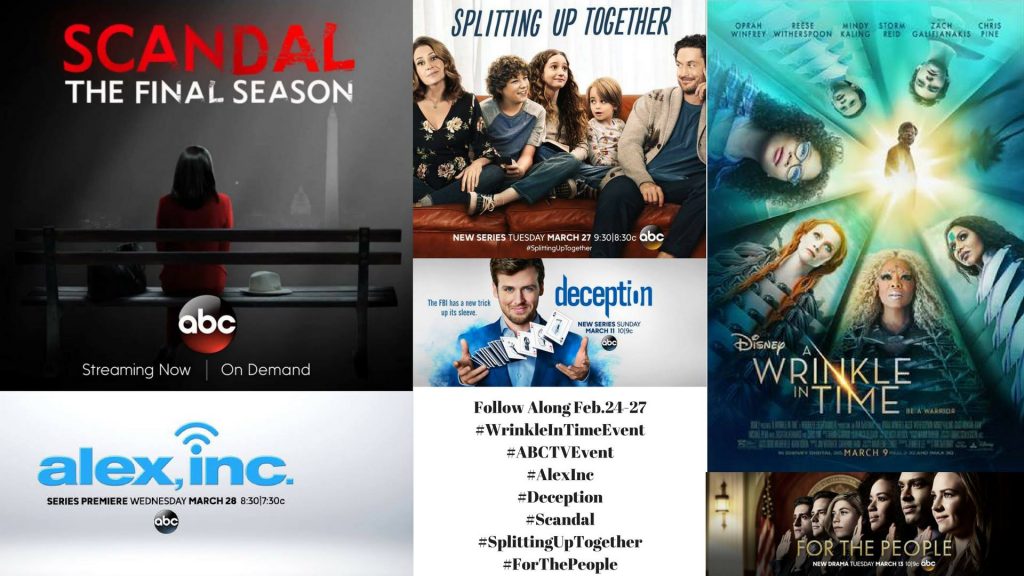 I've known about the film, A Wrinkle in Time, being in production for quite some time now. The story, based on Madeleine L'Engle's timeless classic (my daughter's favorite!) is kind of a coming of age narrative.
A Little about the Film
From Disney: Meg Murry is a typical middle school student struggling with issues of self-worth who just wants to fit in. The daughter of two world-renowned physicists, she is intelligent and uniquely gifted, as is Meg's younger brother, Charles Wallace, but she has yet to realize it for herself. Complicating matters is the mysterious disappearance of Mr. Murry, which has left Meg devastated and her mother broken-hearted.  
Charles Wallace introduces Meg and her fellow classmate Calvin to three celestial beings (Mrs. Which, Mrs. Whatsit and Mrs. Who) who have journeyed to Earth to help search for their father, and together they embark on their formidable quest.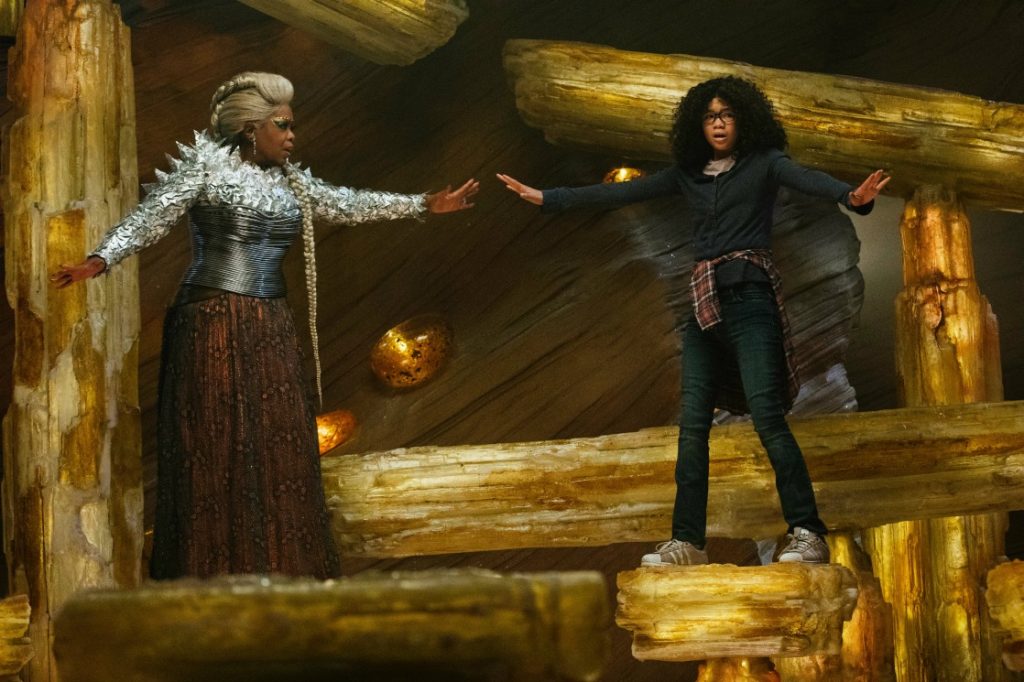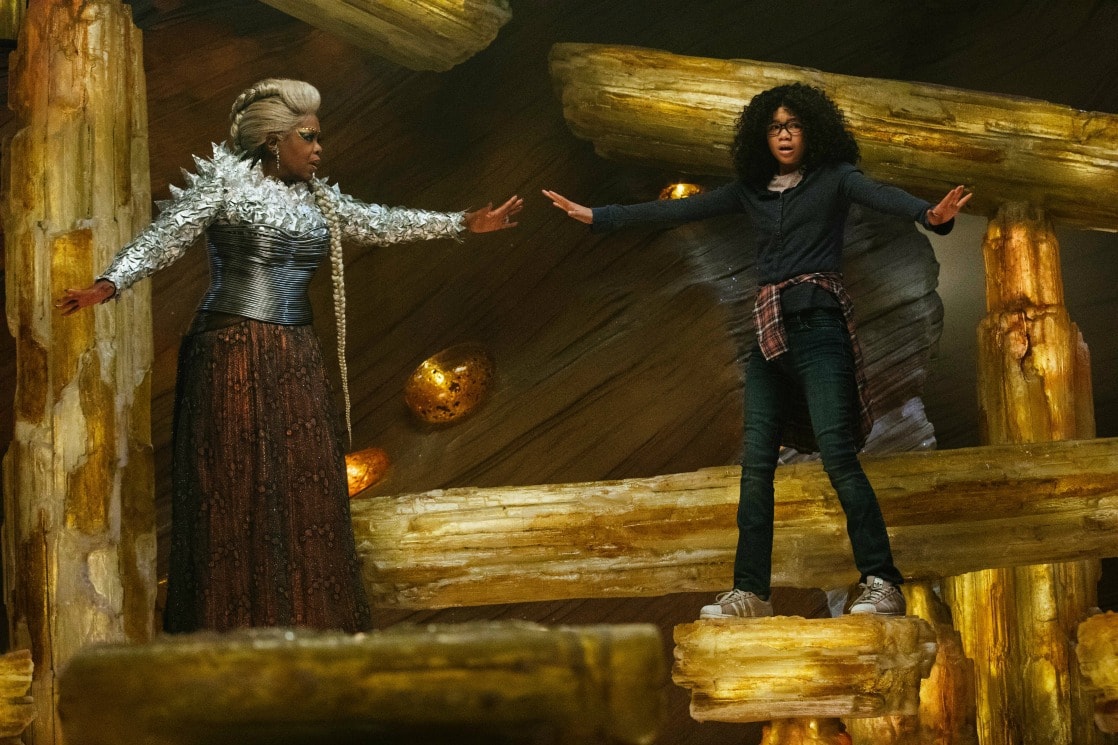 Travelling via a wrinkling of time and space known as tessering, they are transported to worlds beyond their imagination where they must confront a powerful evil force. To make it back home to Earth, Meg must face the darkness within herself in order to harness the strength necessary to defeat the darkness rapidly enveloping the Universe.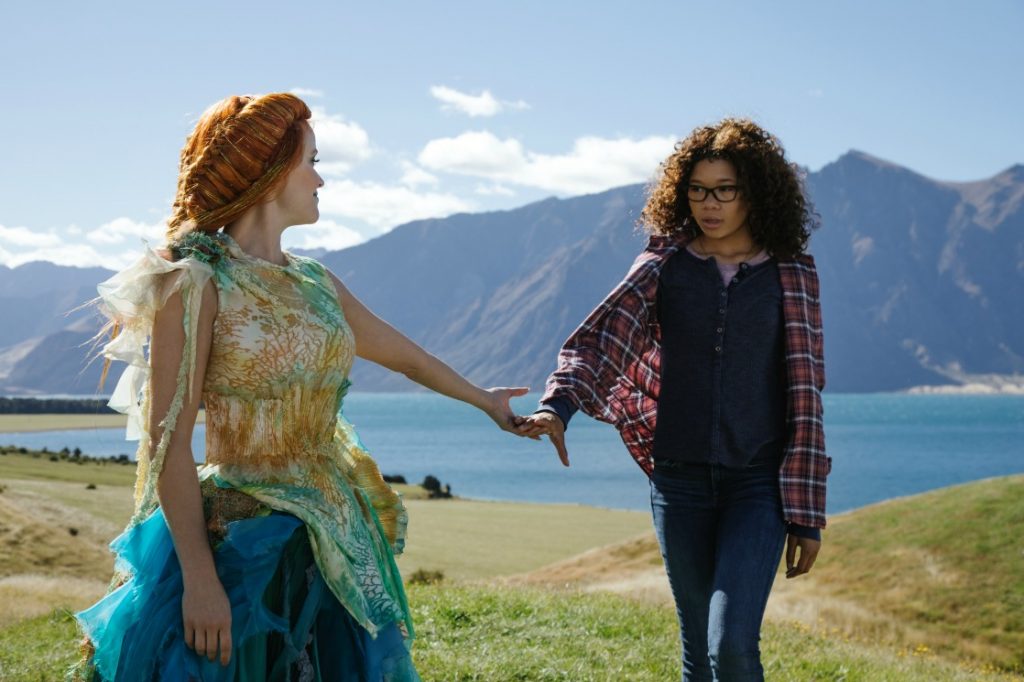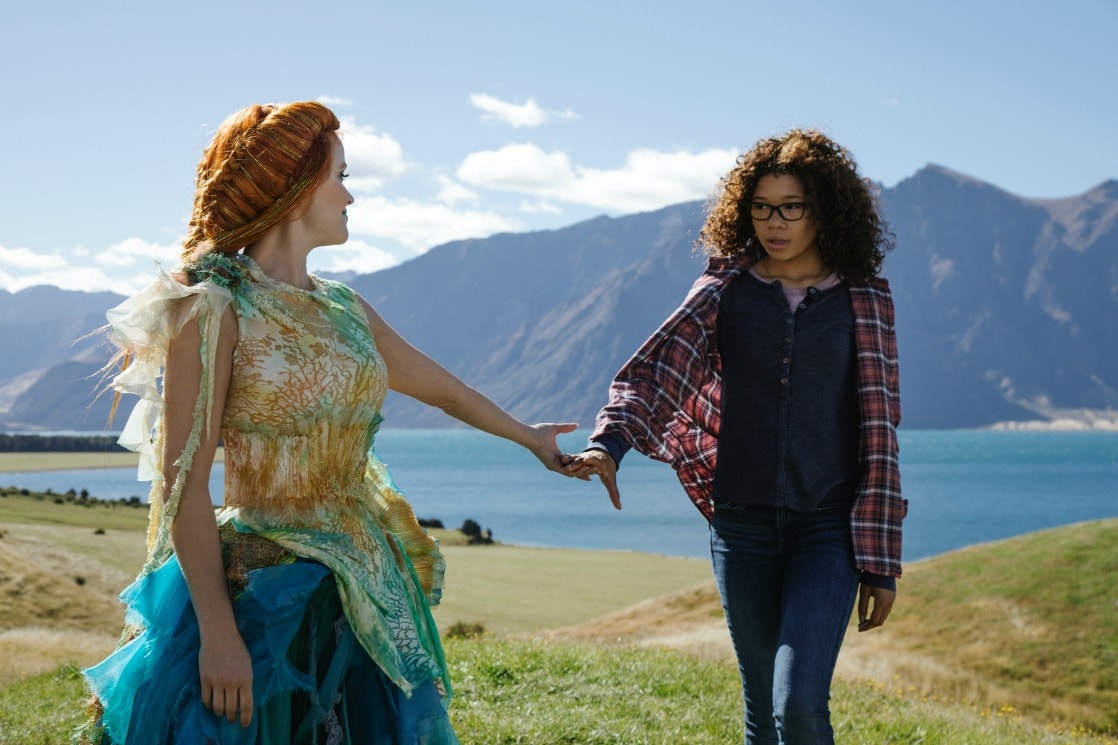 Have you seen the trailer?
Incredible, right? I am over-the-moon excited to share that I will be interviewing two-time Academy Award® nominee Oprah Winfrey as Mrs. Which, Oscar winner Reese Witherspoon as Mrs. Whatsit, and Emmy® nominee Mindy Kaling as Mrs. Who!
Also starring Gugu Mbatha-Raw as Mrs. Murry, Rowan Blanchard who plays Veronica, Levi Miller who stars as Calvin, Deric McCabe who plays Charles Wallace Murry, and Bellamy Young as Camazotz Mom. I'll be interviewing all of them!
Michael Peňa is also starring in the film as Red, with two-time Emmy winner Zach Galifianakis as The Happy Medium and Emmy nominee Chris Pine as Mr. Murry. Chris Pine! I will do my best to get photos of him on the red carpet!
I do have to say, I'm pretty excited about the film introducing Storm Reid as Meg Murry. I just adore her character, and from what I've seen, I don't think they could have chosen a better Meg! And I'll be interviewing her, too!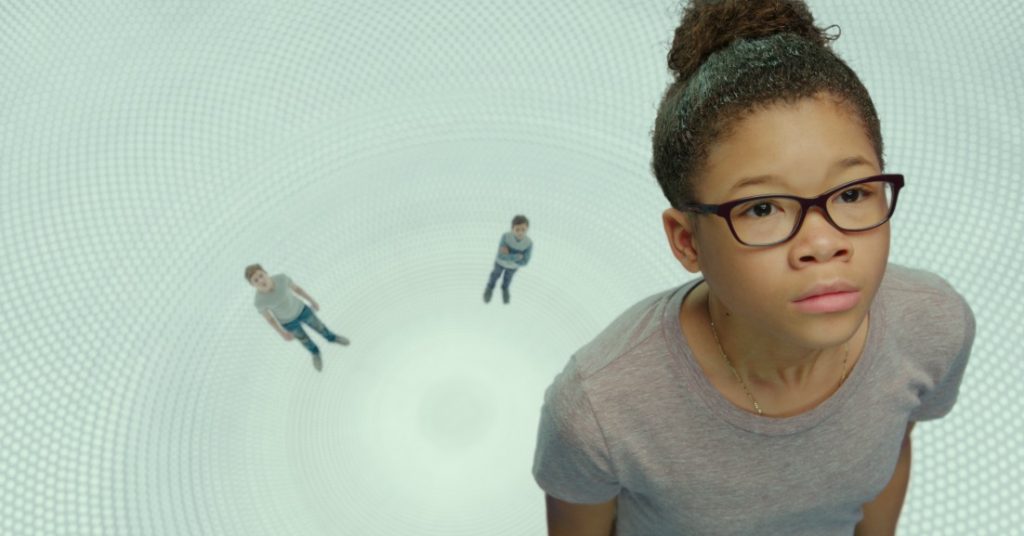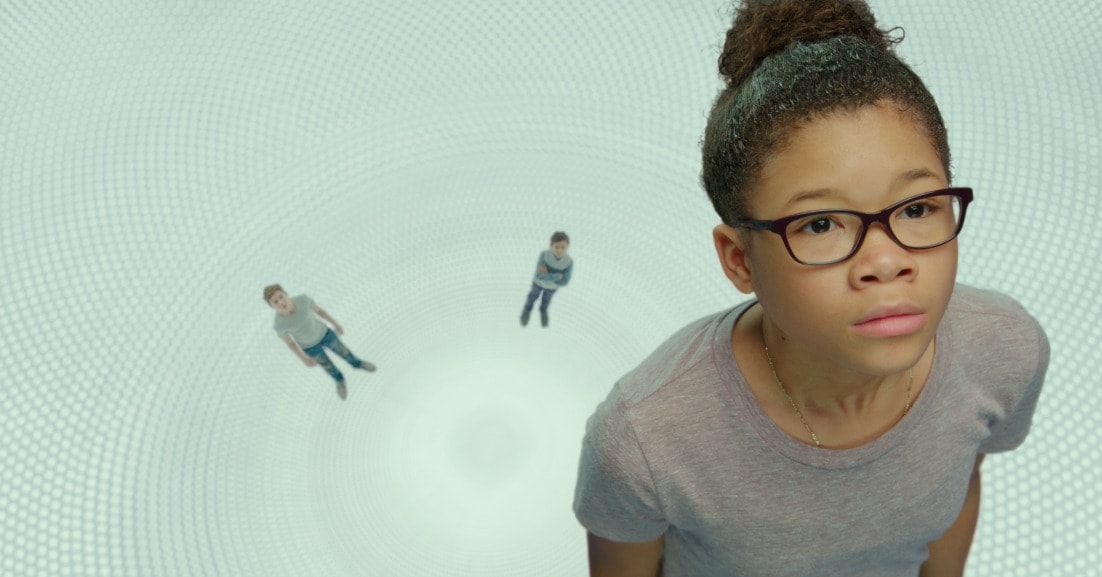 I'll also be sitting down with the amazing Director Ava DuVernay. If you haven't seen her work, watch 13th on Netflix. It is mind-blowing. And also watch the movie Selma, where DuVernay was the first black female director to be nominated for a Golden Globe Award as well as the first black female director to have her film nominated for an Oscar for Best Picture. So excited to meet this incredible woman!
I'll also be interviewing Screenwriter Jennifer Lee who won an Oscar for directing Frozen, and right before we head to the red carpet movie premiere, I'll be sitting down with Costume Designer Paco Delgado. Have you seen the costumes in this film? Amazing!
Friends- this is going to be EPIC and the movie of the YEAR! SO much talent!!
Red Carpet Movie Premiere
So, (deep breath) I'll be covering the film by reviewing it after I walk the RED CARPET at the movie premiere with all those stars! And as with any red carpet, especially one that Oprah and Reese are part of, you never know who else will show up!
I will be sharing on social LIVE from the World premiere as well as at the after party, so make sure you are following me on Instagram, Twitter, and Facebook!
ABC TV Shows
I will also be interviewing some of the actors from ABC TV shows as you can see below.  Are any of these a favorite? What do YOU want to know? Please, please help me with questions! Maybe your question will be one that I will get the chance to ask! Please comment below with your questions or share on social.
Scandal  (Thursdays from 9:00-10:00 p.m. ET on ABC!)
Everyone has secrets and Olivia Pope (Kerry Washington) has dedicated her life to protecting and defending the public images of the elite by keeping those secrets under wraps. Pope and her team are at the top of their game when it comes to getting the job done for their clients, but it becomes apparent that these "gladiators in suits," who specialize in fixing the lives of other people, have trouble fixing those closest at hand — their own.
If you have not been watching, I think you should binge from the beginning! I tried to jump around and feel I have missed SO much! And now, Scandal and How to Get Away with Murder are colliding! Those episodes will air back-to-back on Thursday, 3/1! It's getting even CRAZIER!
To get an idea of what is happening now, watch the Season 7 trailer!!
Scandal stars Kerry Washington as Olivia Pope, Guillermo Diaz as Huck, Darby Stanchfield as Abby Whelan, and Katie Lowes as Quinn Perkins. I can't believe I just started watching and it's in its final season! Any Bellamy Young fans aka President Mellie Grant? I'll be interviewing her, too!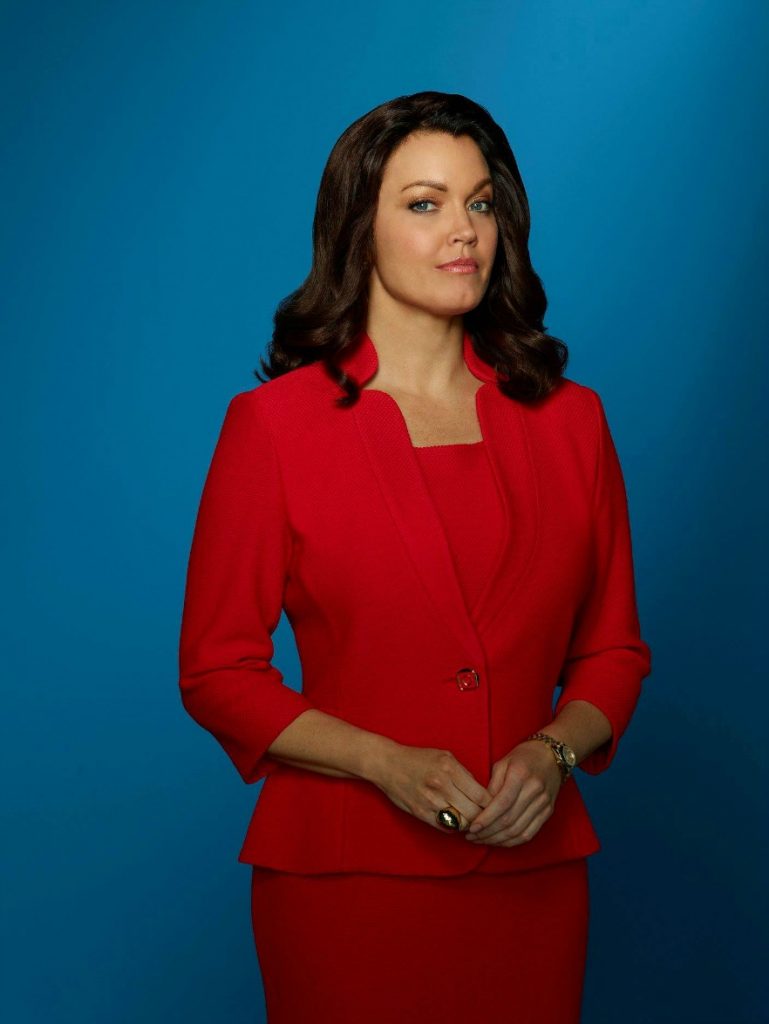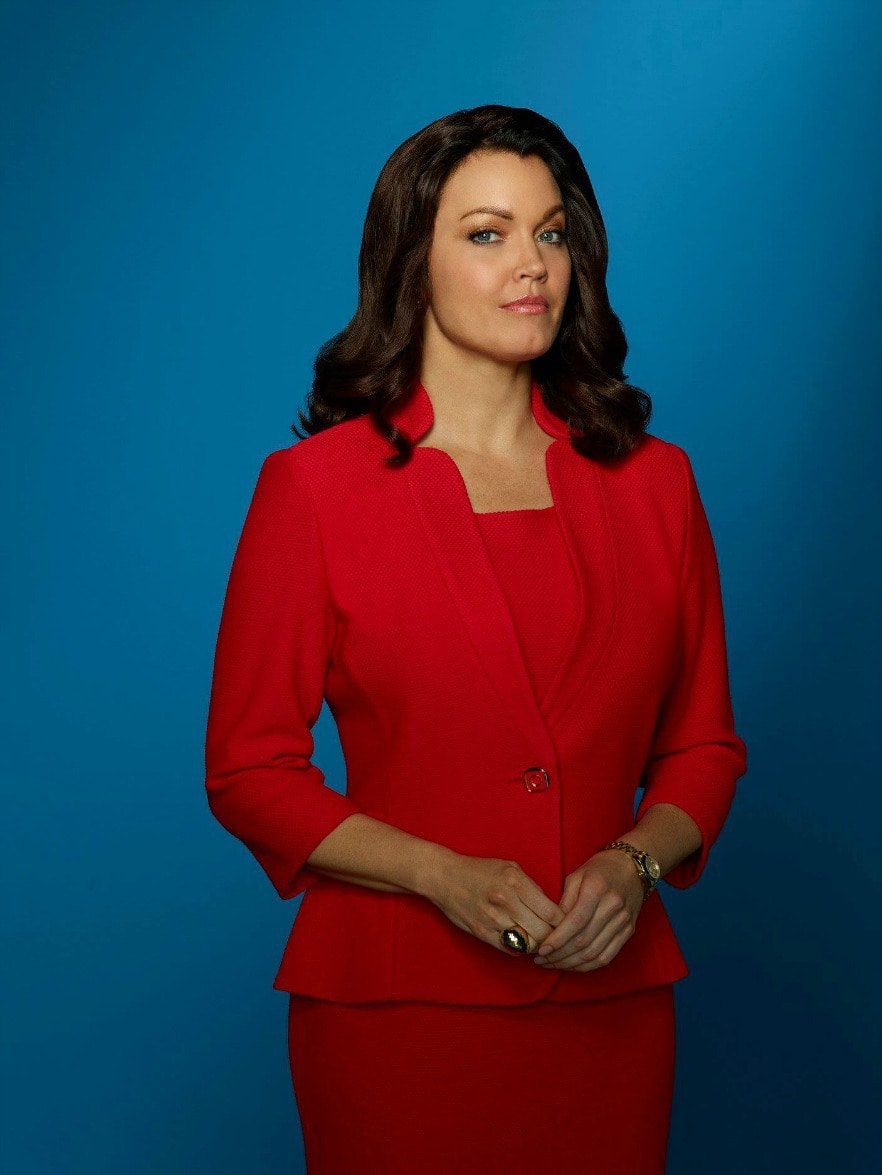 Alex, Inc. (Premieres March 28 at 8:30 ET on ABC!)
Based on the podcast StartUp, Alex Schuman (Zach Braff, "Scrubs") is a brilliant radio journalist, husband and father of two who is about to do something crazy – quit his job and start his own company. I think this is going to be my new favorite show! It's perfect family-friendly TV!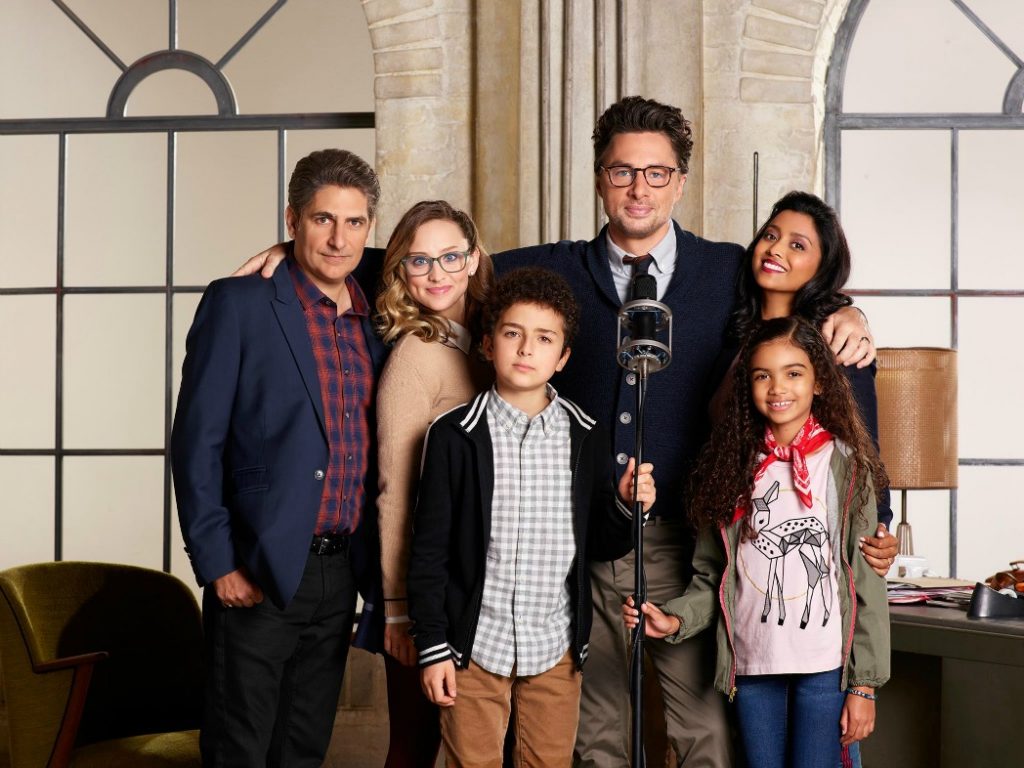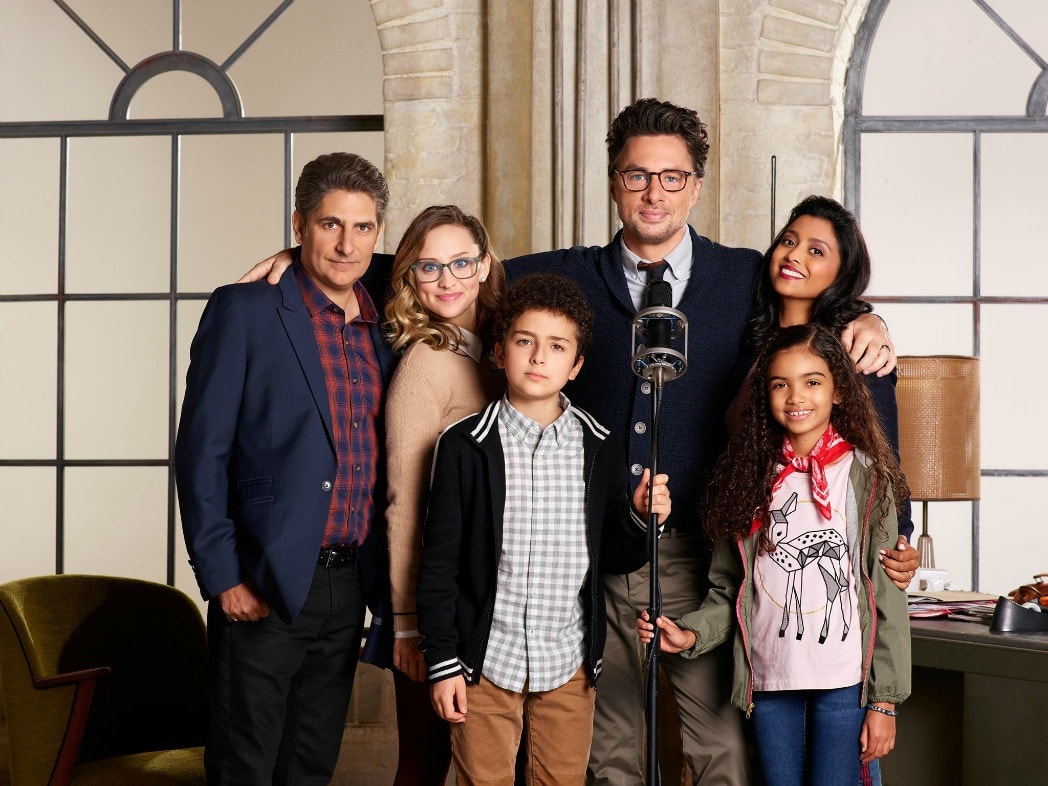 He quickly discovers it's going to be a lot harder than he thought. Zach Braff stars, directs and is executive producer with Matt Tarses ("Scrubs") and Davis Entertainment ("Dr. Ken," "Blacklist").
I absolutely LOVE the trailer!
I'll be interviewing Zach Braff, Tiya Sircar who plays Ronni Shuman, as well as Executive Producer Matt Tarses.
Splitting Up Together (Premieres Tuesday, March 27 at 9:30 ET on ABC!!)
Based on the Danish series, "Splitting Up Together" is the story of a couple (Jenna Fischer, "The Office," and Oliver Hudson, "Scream Queens") whose marriage is reignited by their divorce. This looks like such a great show!
What if we did ask ourselves what we could do to be better partners? Sometimes we don't think about it until we realize we could really lose each other. Good stuff, and SO funny!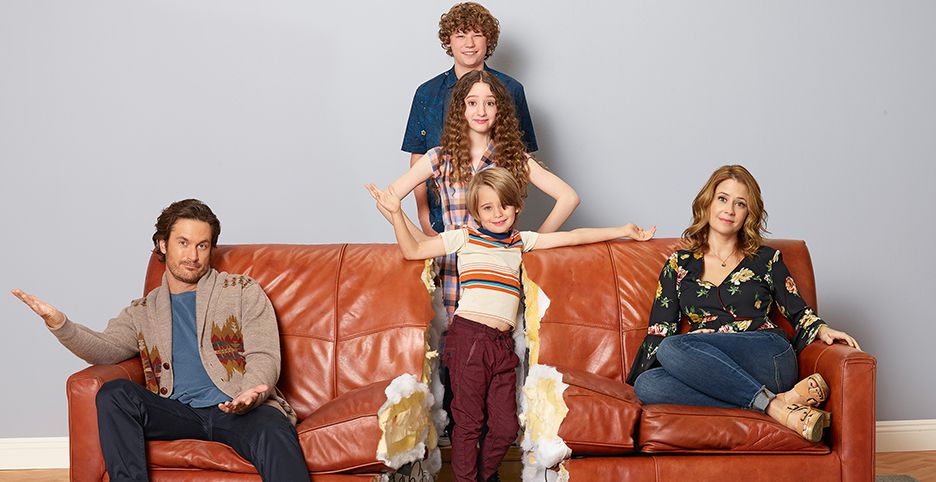 Emily Kapnek ("Suburgatory") writes and serves as executive producer of this new comedy, along with Ellen DeGeneres. The series stars Jenna Fischer as Lena, Oliver Hudson as Martin, Bobby Lee as Arthur, Diane Farr as Maya, Lindsay Price as Camille, Olivia Keville as Mae, Van Crosby as Mason and Sander Thomas as Milo. Watch the trailer:
I'll be interviewing Oliver Hudson ("Martin"), Lindsay Price ("Camille") and Executive Producer/Showrunner Emily Kapnek.
For the People:  (Premieres Tuesday, March 13 at 10 ET on ABC!)
Set in the United States District Court for the Southern District of New York (a.k.a. "The Mother Court"), the new Shondaland series show follows six talented young lawyers working on opposite sides of the law and handling the most high-profile and high-stakes federal cases in the country. 

Starring Britt Robertson (who I adore!!) as Sandra Bell, Jasmin Savoy Brown as Allison Adams, Ben Rappaport as Seth Oliver, Susannah Flood as Kate Littlejohn, Wesam Keesh as Jay Simmons, Regé-Jean Page as Leonard Knox, Ben Shenkman as Roger Gunn, Hope Davis as Jill Carlan, Vondie Curtis-Hall as Judge Nicholas Byrne and Anna Deavere Smith as Tina Krissman.
Drama and funny! This is going to be so much fun to watch! Love the last line in this trailer!
I'll be interviewing Jasmin Savoy Brown who stars as "Allison Adams, Susannah Flood who plays Kate Littlejohn and Wesam Keesh who plays Jay Simmons.
Deception (Premieres Sunday, March 11, right after the premiere of American Idol on ABC!)
When his career is ruined by scandal, superstar magician Cameron Black has only one place to turn to practice his art of deception, influence, and illusion – the FBI. Using every trick in the book and inventing new ones, he will help the government catch the world's most elusive criminals while staging the biggest illusions of his career. 

The series is from writer/executive producer Chris Fedak ("Chuck"), who I'll be interviewing, and executive producers Greg Berlanti, Martin Gero and Sarah Schechter. Illusionist David Kwong ("Now You See Me") will co-produce, and we will get an opportunity to interview him as well! 
You are going to love this trailer! Watch until the end for that last line!
"Deception" stars Jack Cutmore-Scott as Cameron Black, Ilfenesh Hadera as Kay Daniels, Lenora Crichlow as Dina Clark, Amaury Nolasco as Mike Alvarez, Justin Chon as Jordan Kwon, Laila Robins as FBI Agent Deakins and Vinnie Jones as Gunter Gustafsen.
Whew! That is a lot of Disney coming your way! I can't wait to share it all with you live and after I'm back here at my computer. It's going to be a whirlwind few days, but I promise to do my best to share as much as I can with you. Truly, my readers are the reason I get to do things like this. I SO appreciate you!
Remember, if you have questions for the stars, please share in the comments! Thank you!