Now that my A Wrinkle In Time interviews with Oprah, Reese, and Mindy are behind me, I am floored that they were all three so down to earth. (Pun intended!) The Mrs. have made this film so incredible, I just can't wait for the rest of the world to see it!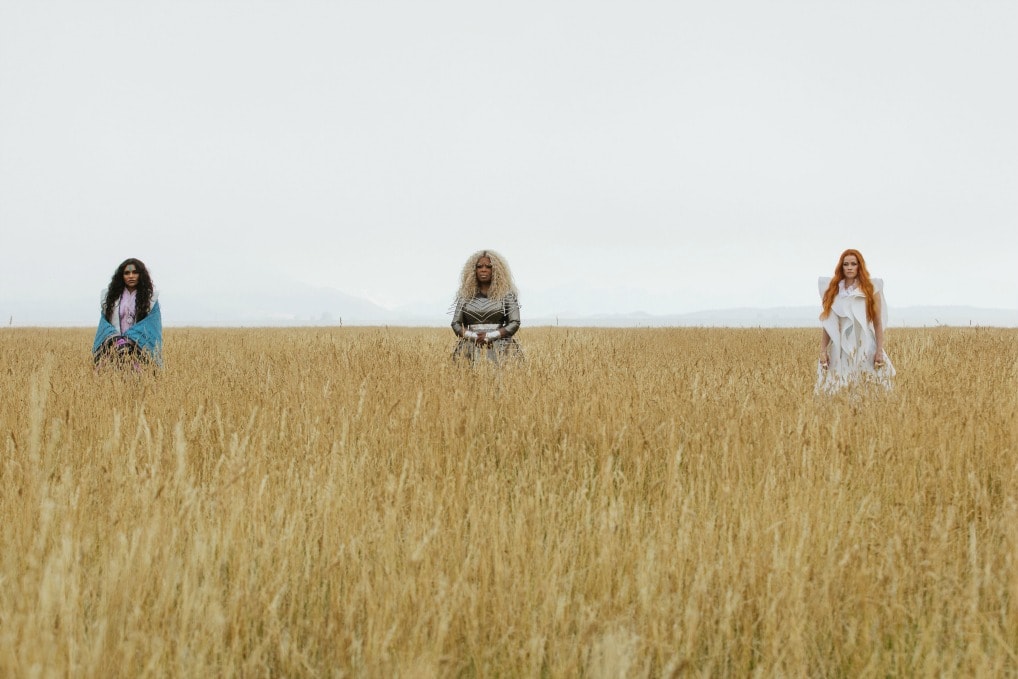 You can imagine how nervous and excited we were waiting for these three incredible actors to arrive.
We were surprised when all of a sudden, Oprah arrived first. She first asked that we wait for her costars, and then began (in typical Oprah fashion) interviewing us.
Oprah: Oh gosh, this is fun! This is exciting! Are you all are bloggers? Mom Bloggers? Isn't the blogging world fantastic? Look at this new world we're living in where everybody gets a voice and has power and authority to speak and have what you say mean something. It's incredible really.
And she had our hearts. Because it is incredible. Because here we were, many of us moms who started our sites to try to create something special. And here we were, because of our sites, with Oprah. And before I start crying into my keyboard, I better move on. Because Mindy Kaling and Reese Witherspoon had arrived.
A Wrinkle In Time Interviews with Oprah, Reese, and Mindy
Our first question was to all three of these incredible women.
All of you are so inspiring. How do you hope this movie and your roles inspire this next generation of girls who have grown up watching you?
And again, in typical Oprah fashion, she says, I raised you all!
And the room erupts with laughter again. How will we get through these questions at this rate?! Who cares! It's Oprah! And Reese! And Mindy!
And Reese was the first to answer: I think that's a great question. Part of what I loved about making the movie is that you really feel the power when women are together and talking, and not the only woman in a movie or the only woman in a boardroom or the only woman who's a manager at her company.
And I think the power of that is, for young women to say, we're not against each other. When we get together, we create abundance. And that's been a driving part of my career. The more I collaborate with women, the more we create for each other. So I think that's a that's a concept that we need to put into our little girls' brains.
Mindy Kaling had something to say about this, too: I think that the cast is so inclusive. I've never seen anything like that. And I think that as a young woman I would have felt so much joy from watching it, and I felt so much happiness from seeing that. And as a dreamer, I think I wouldn't have to dream quite so hard to picture myself on screen.
And this struck a chord with Oprah: Well you know, what I do know for sure is that everybody's goal, whether they can articulate it as such or not, is to live a life that matters and a life that has meaning. And I think that my handprints, my heart prints, all over the Oprah show for all those years, is a magnificent purpose to have lived.
But I also knew when we were doing this film that there would be young girls who would come along and they would see the Mrs., and they would see me and say, 'what do you mean she had a talk show?' And that imprint, the heart print, that you eventually will leave on this world will come from what is said in this movie.
And so for your generation that I helped to raise there will be generations to come that will be raised on this story, presented through Ava's vision, who will only know me through that. I could feel it when I was doing it, that there will be kids who'll say, 'You used to be on television?' And pretty soon they'll be saying what's that? What's television?
They had the room in tears, laughing again.
We had to ask which part of the film was the favorite of each of these actors. But before I get to that, please take a minute and watch this trailer if you haven't seen it.
Reese said she knew what her favorite was. It was when Storm looks up and she's talking to her little brother who's been possessed by a darkness and she says I deserve to be loved. Reese said she lost it then, and I think we all agreed.
Reese: We all deserve to tell our stories and be the center, the lead of our own movie, the captain of our ship. And we do not see that enough, and I think a movie like this with a company like Disney getting behind it says so much to young people.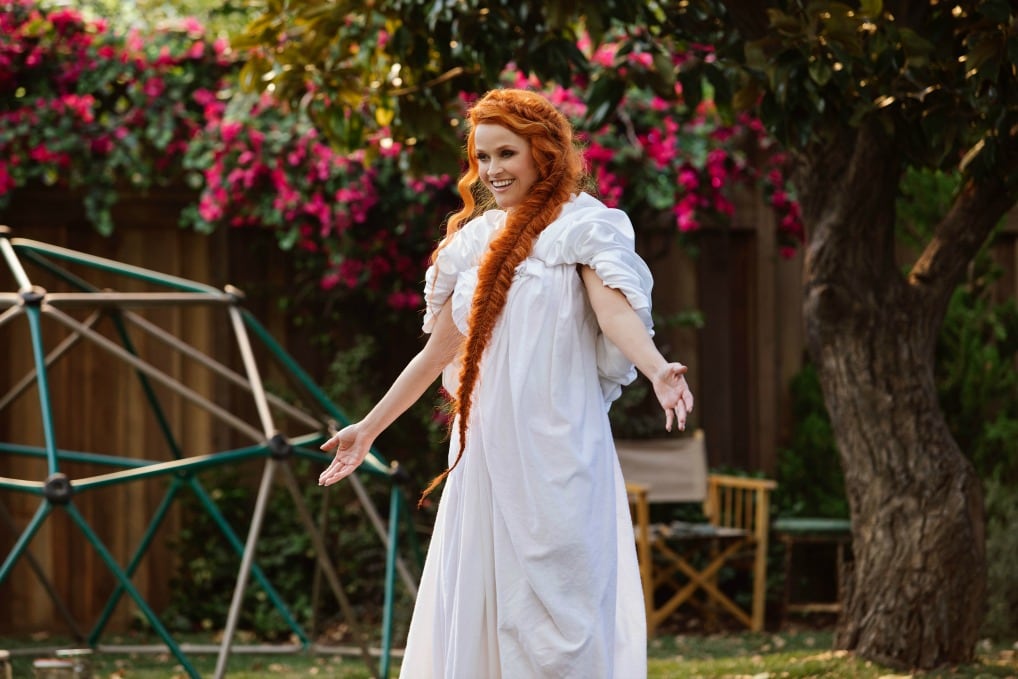 Mindy has a special language in the film, and I don't want to give anything away, but she recalled a quote from the movie. Meg (played by Storm Reid) had fallen down and was feeling hurt. She didn't want to stand up, and Mrs. Who says, 'The wound is where the light enters', which is so profound. There are other quotations that are so smart about wounds but I love that one.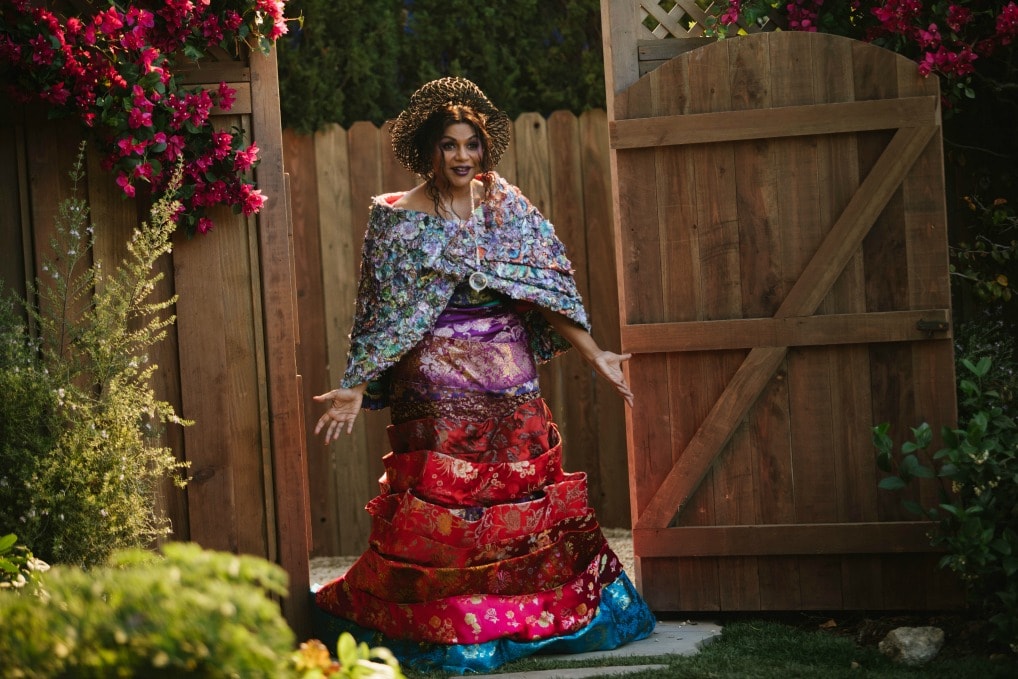 Oprah shared, That resonated deeply with me because I feel that is really true, that everything that happens to you that wounds you, that crisis is the open door for more light to actually come in. My favorite is when Mrs. Which says to Storm, 'Do you know how many millions and millions of events had to occur as they did in order for you to be exactly the way you are?'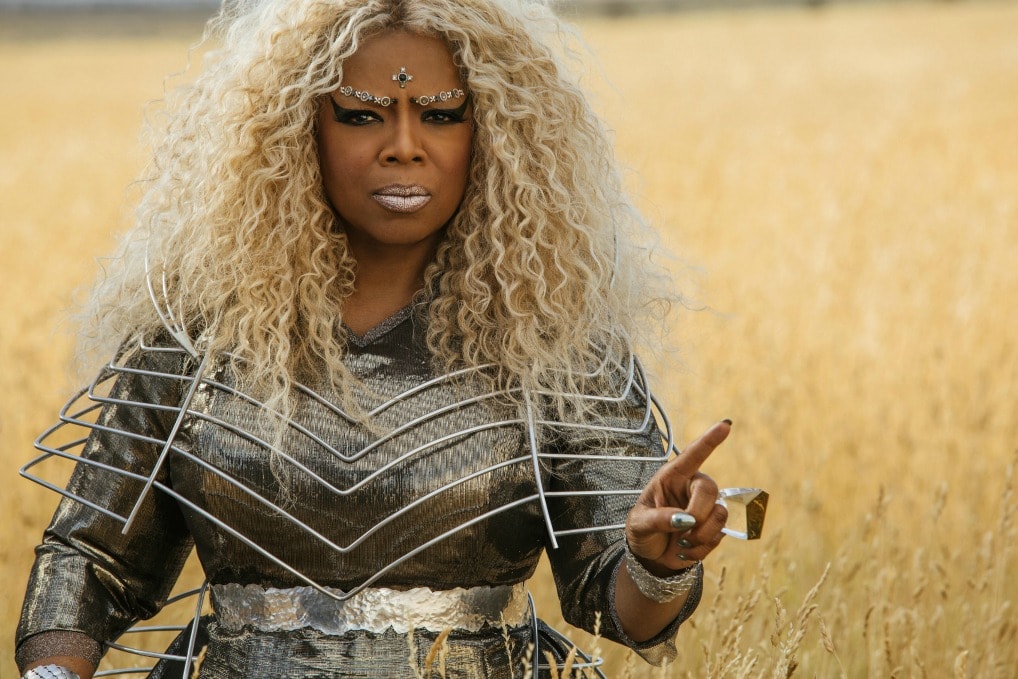 And I actually think that about my own life as an African American who came from slaves and that story, that journey. And I think about it for the life of everyone I meet. Everybody on the planet. I just think of what it took to get you here. I mean, when you just think about the possibility of that sperm hitting that egg ... and she had us laughing again!
But she wasn't finished, and now she would bring us to tears again. Oprah said, When I got to say that to her (Storm), I think there was a connection that she and I had that went beyond the characters, like how much had to happen in order for you, Storm, to be here in this moment having this lead role in this movie and us experiencing this together. It was really pretty powerful.
The woman definitely has a way with words.
We asked each of the Mrs. if they had a favorite book from their childhood that they would like to see on the big screen. Reese didn't hesitate and said To Kill a Mockingbird. Oprah said it would be Caged Bird. Mindy said it would be Harriett the Spy. I feel like directors are already working on casting after hearing this!
We asked about the trailer they shared during filming. Did they have fun?
Oprah: These are the talking-est girls you ever saw, oh my gosh, they talk about everything. What was on TV last night, what you didn't see on TV, and they know everybody.
I mean, I actually called Gail and I said, 'oh my god. Reese and Mindy talk all the time. You need to get to this trailer, you would love being here because they know everything about everybody. They are walking People Magazines, they know everything that is happening with everybody all the time.'
Mindy: And part of me felt so bad for Oprah. We get there at five o'clock in the morning, sometimes you just want to be by yourself in the trailer, get your work done, she has nine different companies. But Reese is sitting next to me and that's not going to happen!
We were about to get serious as we ended our interview. Our last question was about the women involved in A Wrinkle In Time.
This is a book written by a woman, directed by a woman, starring women. Do you see that as a trend that's going to continue in the film industry and in powerful positions in general?
Oprah: Oh yes, in the Golden Globes speech I was saying a new day is on the horizon. It's actually here and we are living it, this is it, we're experiencing it. You're seeing it up there on on on the screen, and Big Little Lies starts second season next week.
(I'm embarrassed to say I have not seen Big Little Lies, but that is going to change!)
Mindy: Wasn't that just incredible? Big Little Lies, when you watched it, it was like a mystery, and there's the part of dealing with domestic violence, and no one was doing anything for us until that moment.
Oprah: I don't know how many shows I've done on domestic violence. I think at the time we ended it was about 127 [shows] or something. And I thought what Big Little Lies did in those six episodes to expose the horror of domestic violence, the shame of it, the guilt.
They were able to do in six episodes what I tried to say for years and years and years and years and years and years. That's the beauty of storytelling.
People see themselves in the story and recognize first and foremost, I'm not alone. Not only am I not alone, but somebody who comes from a house like this. Major, major, major obstacles in our culture have been overcome.
And the light has been shed by the beauty of storytelling. I remember going to a little town in Virginia in in the eighties where a young boy had been ostracized and they drained the pool. And there was an entire Town Hall where people from the town said 'get out of town' because he had AIDS.
And we did show after show after show after show about AIDS. And then when it started to be integrated into the storylines in sitcoms, in movies, in Philadelphia, that's when people's ideas about it actually started to shift and to change. So thank you.
That's a pretty good way of summing up what these women are about. Changing the world. Each of these women is changing the world in their own way. And each of the Mrs. help Meg, our main character in A Wrinkle in Time, change, too. They help Meg become a warrior.
The three Mrs. took time to take a group photo with us.
I have goosebumps thinking about the lives that this film will affect. As a mom, I want to see our young girls with that same confidence.
Take your daughters, take your sisters, take your mom, take your whole family to see A Wrinkle In Time.
It hit theaters this past weekend. You can read my thoughts on the film, as well as my interviews with the rest of the cast below.
See my interview with Oprah, Reese & Mindy who are the Mrs., Storm Reid who plays Meg, Gugu Mbatha-Raw who plays Dr. Kate Murry, Rowan Blanchard who plays Veronica, and check out my interview with Jennifer Lee, the screenwriter (and director of Frozen!) as well as Ava DuVernay, Director.
And you've got to check out the photos from the 'Blue' Carpet Premiere!
(Note: There are a few parts of the film that may scare younger kids. The film is rated PG.)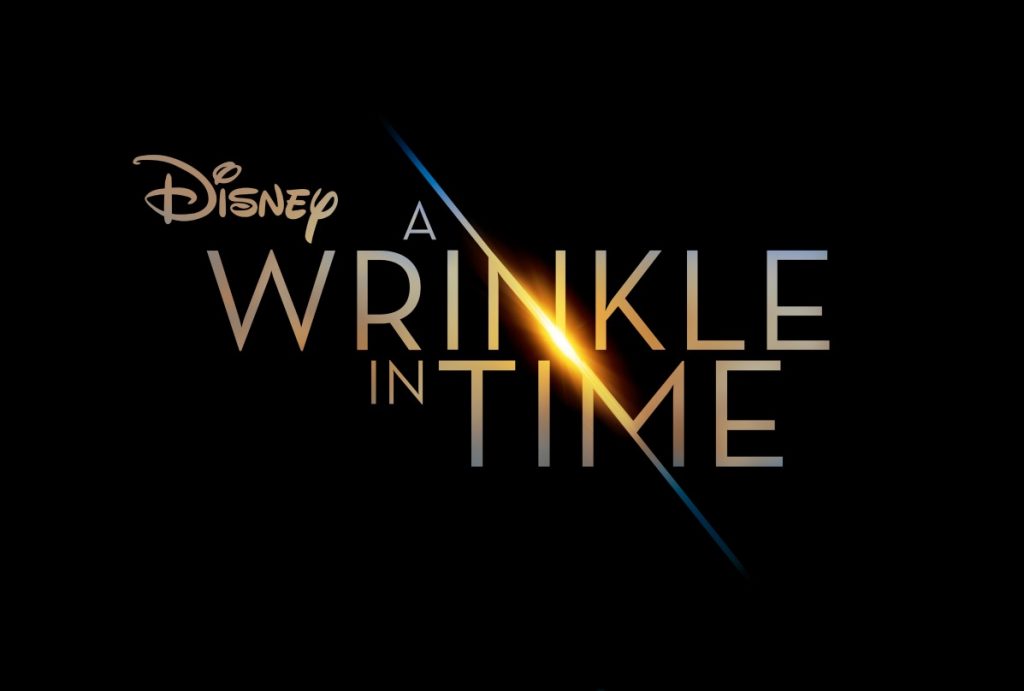 Exclusive A Wrinkle In Time World Premiere!
A Wrinkle In Time Movie Review ~ My Thoughts
Exclusive Interview with A Wrinkle In Time's Storm Reid
How to Easily Decorate Your Home with Movie Themed Art