What's it like to design costumes for A Wrinkle in Time, one of the most visually imaginative movies of the year? Paco Delgado is no stranger to amazing sets. He designed costumes for both Les Miserables (2012) and The Danish Girl (2015).  And now he's combined that creativity and experience to create some of his best work to date. The A Wrinkle In Time costumes are out of this world!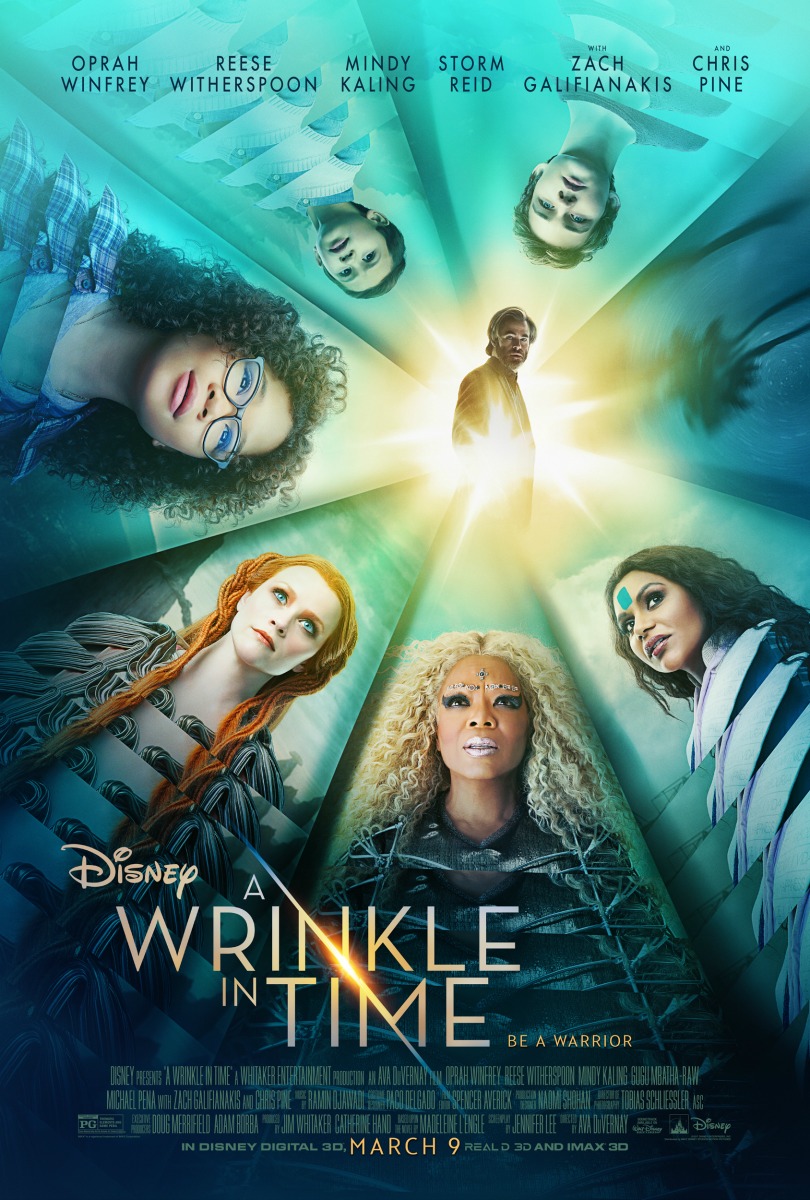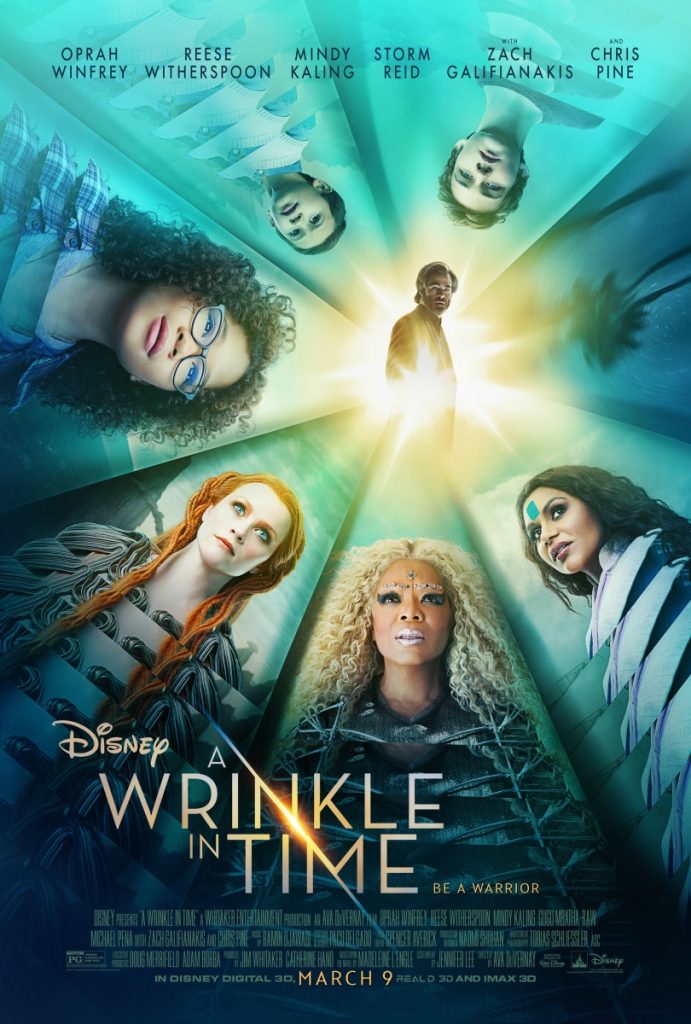 A Wrinkle In Time Costumes - Designer Paco Delgado
Paco Delgado always starts his costume designs with the characters' actions in mind. What do they do? He looks at details, pulling even seemingly insignificant nuances out to portray more about them than their words and actions convey. 
Paco Delgado: The first thing I always do is to read the script. There's a lot of information in the script.  In the script, you read things [about what the character does]. She wakes up in the morning. Or she goes and takes a bus.  You know, there are really, really tiny things that always tell. 
He said in A Wrinkle Time, the 3 [Mrs.] played by Oprah, Reese Witherspoon and Mindy Kaling gave him a challenge that he really enjoyed. The process was a bit different since they aren't human.
Paco: In this movie, these celestial beings or whatever you want to call them, they don't wake up in the morning. They don't have any porridge in the morning. You don't really know what they are doing because basically, it's like, they don't behave like human beings.  
Oprah's character was Mrs. Which.  She was a warrior that was fighting in the universe against the forces of evil.  And she was originally like a supernova that exploded and became all this energy. 
Mindy, [Mrs. Who] she is very playful, you see the way she engages with the children, and the silly things that she says to the children.  Then you think, this is very playful.
She has to have another form outside that she has to be, interesting and fun. And then Mindy speaks with Mrs. Who. She speaks with quotes from books.  Then I thought, this lady's a super librarian of the universe. (Paco had us laughing at that description!) 
Interestingly, Paco described his process as a conversation between the set and then the director. Once he has an idea for the costumes, he looks at the set and discovers how it all fits. Then he has another conversation with the director to hear his/her ideas.  The end result is a collection of costumes that morphed out of multiple sessions of ideas and brainstorming.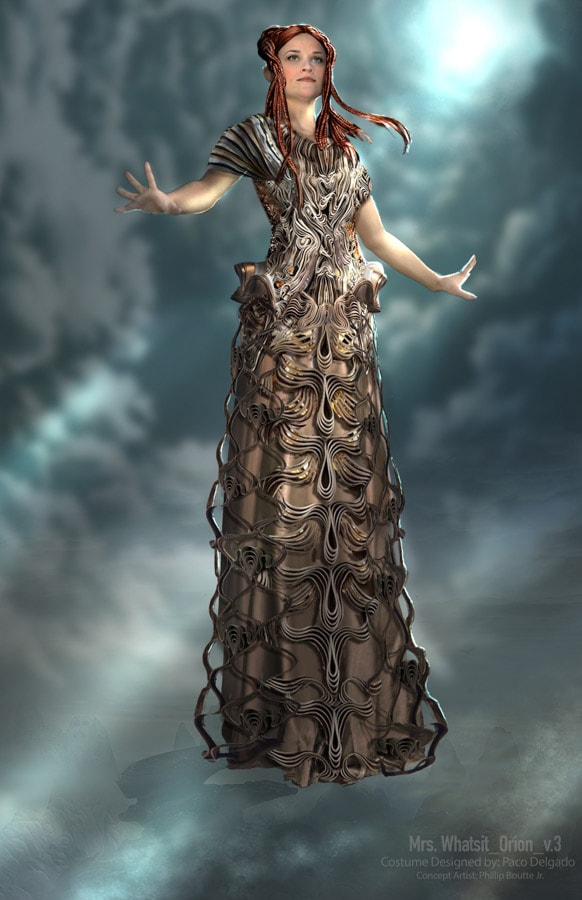 Paco: Then you talk to the director and the director says everything you have thought is completely wrong!  'Cause what I want to show is, this other side of things, and that's your Ava [Duvernay]. Movies [are] like a conversation.  The script talks to you first.  Then the director talks to you second.
Another set of ideas comes from actors on set. Paco said they always have input about what they want to wear or what they think their character should look like.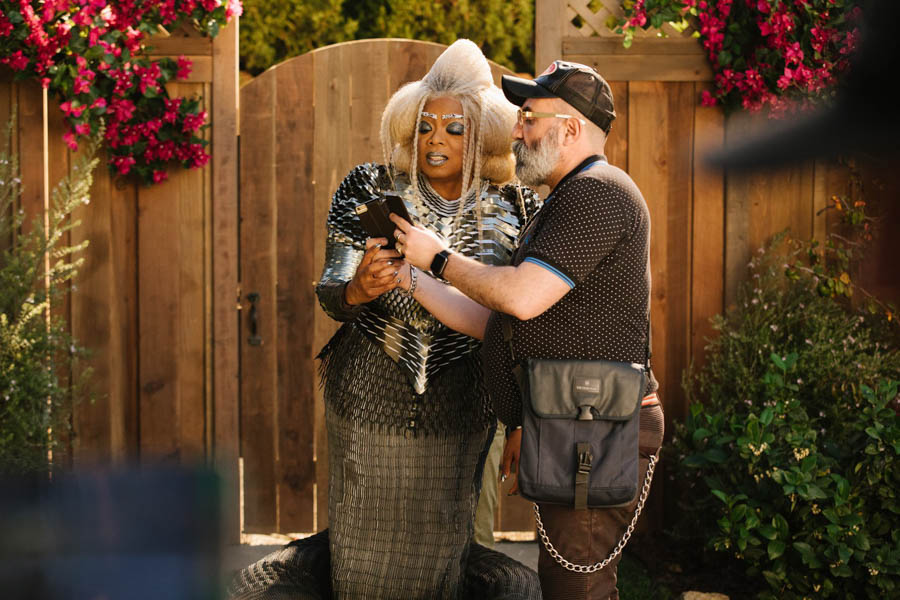 Paco: Then you talk to the actors and they come with other ideas because it's like if I'm your mom or your dad and tell you in the morning, hey, you!  Wear this.
I'm a grownup.  I'm not gonna wear these anymore.  I want to wear this other thing! Then, you know, that's what happens with actors as well. 
Speaking of parents and kids, when asked about his favorite costume, he confessed choosing a favorite costume is like choosing a favorite child. 
Paco: That's, that's one of the most difficult questions ever.  Because it's like when you have children...they're all my children, basically.  All of them have a very different sort of difficulty.
He said Oprah's dresses for Mrs. Which were very difficult and he enjoyed all the different materials they used for her costumes. 
Paco: For example, Oprah's dresses, they were complex, because we were using a lot of materials.  I never have used them before. Like, a lot of plastics, and a lot of reflective metallic fabrics.  And we used metals, and glass beads, and a lot of things that I have never used. They were fiber optic as well. We wanted to play with energy.
He said he experienced more than one frustrating setback in his many costume ideas and designs. That is when they brought in people from different backgrounds and experiences to help create one-of-a-kind designs that produced a stunning a visual onscreen. We were able to see the costumes on the press day.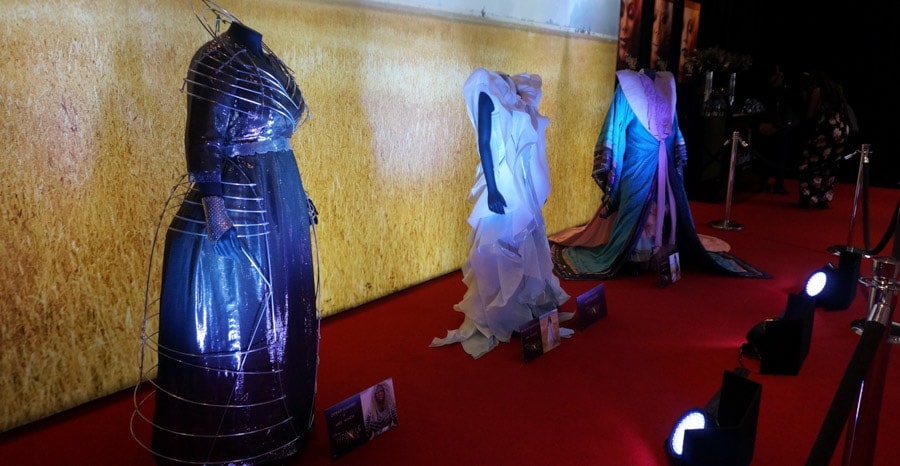 Paco: We were bringing people from weird sort of experiences.  Like, for example, I was using people who are used to working with dresses made for Lady Gaga, or for Cher.  They were bringing very different experiences to us. Because obviously what Lady Gaga is wearing is not exactly what Michael Kors is doing!   
The most time-consuming and perhaps one of his favorite costumes to make was Mindy's, Mrs. Who's costume. As the "super librarian" he wanted her to be dressed in paper. Dressing her in paper became a very difficult endeavor.
Below is a shot of the dress I took at the press event. It was absolutely stunning.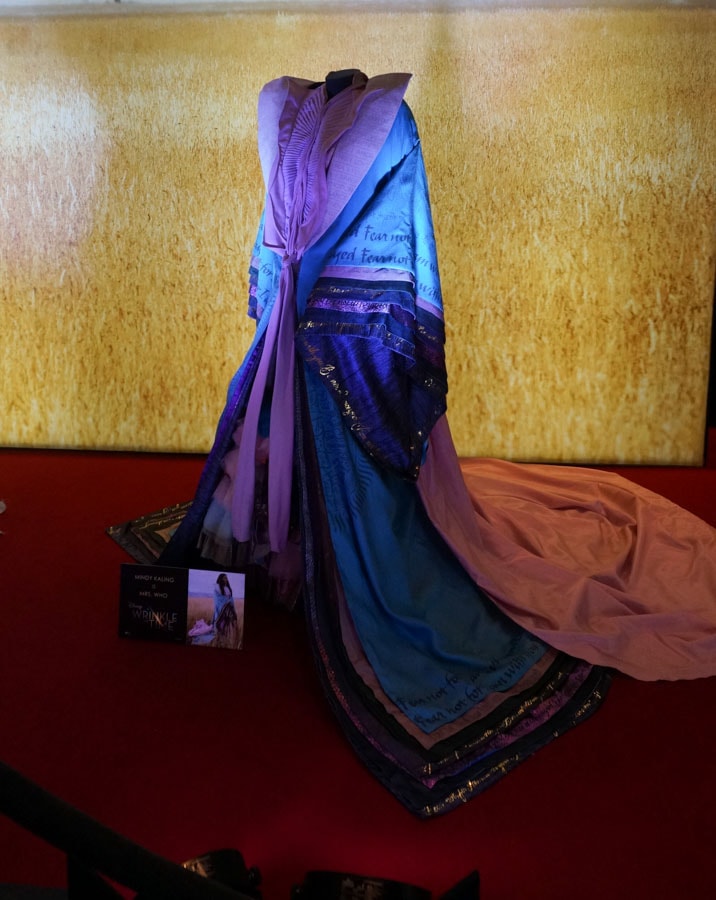 Paco: She was like this super librarian. I was thinking, all her dresses have to have layers of things, like book pages.   
I was trying to think, is it possible to make something with paper?  But will it stay like that the whole movie? And then we were trying to find the right paper. We found these people in south LA that they have this warehouse where they sell Japanese paper, made by hand.
Then we went there. We were trying little things.  In the beginning, we bought it in a raw stage. Then we tried to have our people who dyed materials try to see if they could dye it different colors.  It dissolved. But nothing here took less than four weeks to make. 
As for the actors themselves - after they are cast in a role, that is when Paco makes more tweaks to his designs. Their individuality brings unique characteristics to each costume.
Paco: I normally try to work in very open ideas.  [For example] I think this man is a strong man, and he's very clever.  And this lady, she is very powerful, and she knows how to deal with all the problems in life.  
I try to work that way. And then when you know the actor, everything is like an open book. I mean, you suddenly see the pictures. You see who she is, who he is. 
The costumes In A Wrinkle In Time are such an important part of the film. They really convey the personalities of the characters.
I can't wait to see what you think! Have you seen it yet? It's in theaters now, so make plans to see it soon! It's so beautiful, visually, you must see it on the big screen! 
Paco was kind enough to take time for a photo with us.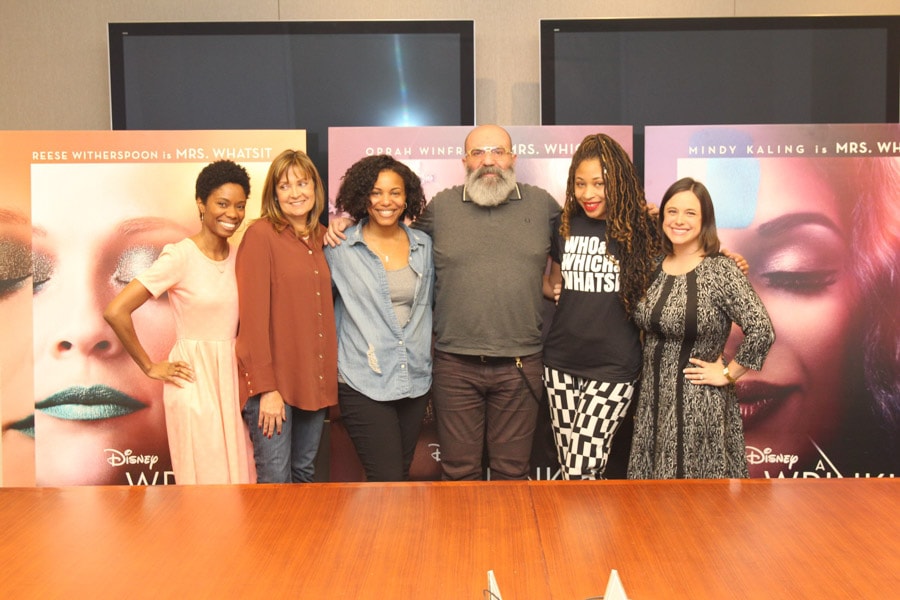 You can read my thoughts on the film, as well as my interviews with the rest of the cast below.
See my interview with Oprah, Reese & Mindy who are the Mrs., Storm Reid who plays Meg, Gugu Mbatha-Raw who plays Dr. Kate Murry, Rowan Blanchard who plays Veronica, and see who I met at the World Premiere in Hollywood!
This was all-expenses paid trip to experience the A Wrinkle In Time movie event in exchange for sharing it with you. As always, many thanks to Disney for inviting me to participate in this incredible event.
More Disney Goodness
This post was first seen on Food, Fun & Faraway Places on December 3, 2019, and was updated with additional information on June 22, 2021.