It's usually quite a long trip to visit Africa, but Busch Gardens Tampa might just be the next best thing!
There is so much to see and do at Busch Gardens Tampa that you will want to reserve an entire day just for this! My husband and kids will ride the Cheetah over and over if there are no lines, which happens often at the end of the day.  The Cheetah is the newest ride at Busch Gardens, and is the longest they've ever had at 4,400 feet, just enough for that triple launch!  After the Cheetah, the favorite is the SheiKra, with a plunge factor that true roller coaster aficionados will appreciate! Climbing to 200 feet to dive at a 90 degree angle is not my cup of tea, but you will hear my family screaming with joy as you watch this coaster tear along. Be careful as you may be in the splash zone! I've seen viewers get drenched, which is fine as long as that is your plan on a hot day!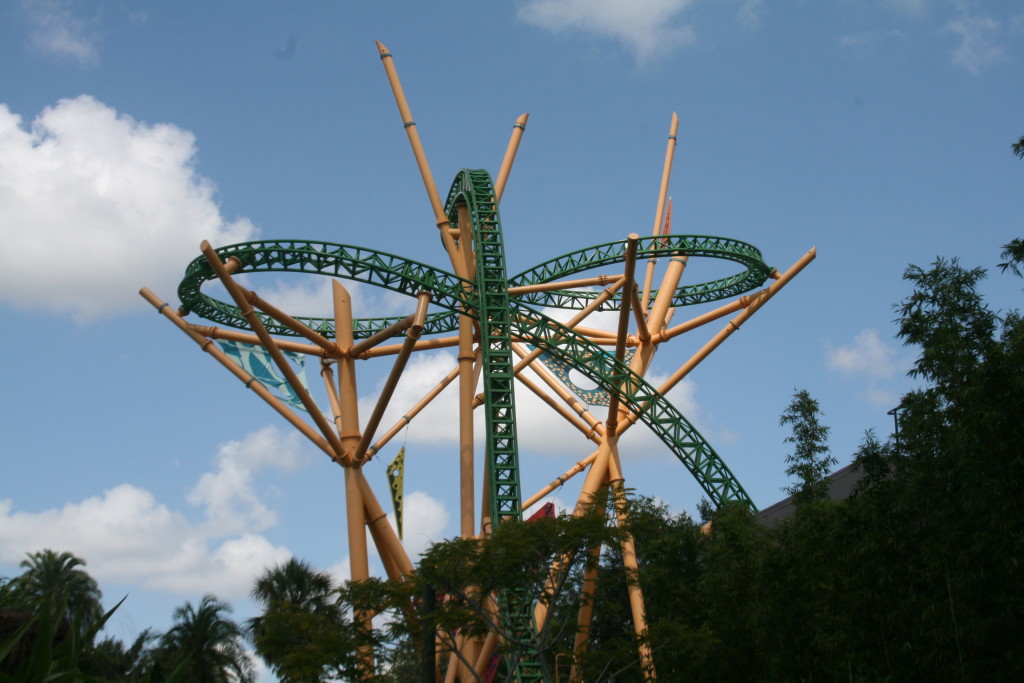 If you have younger kids that aren't so adventurous, check out the Jungle Flyers and the SandSerpent, or head over to Sesame Street Safari of Fun for rides, shows and games with the lovable characters from the show. Have your camera ready! There are also character dining opportunities, so be sure to check the website and reserve your spot.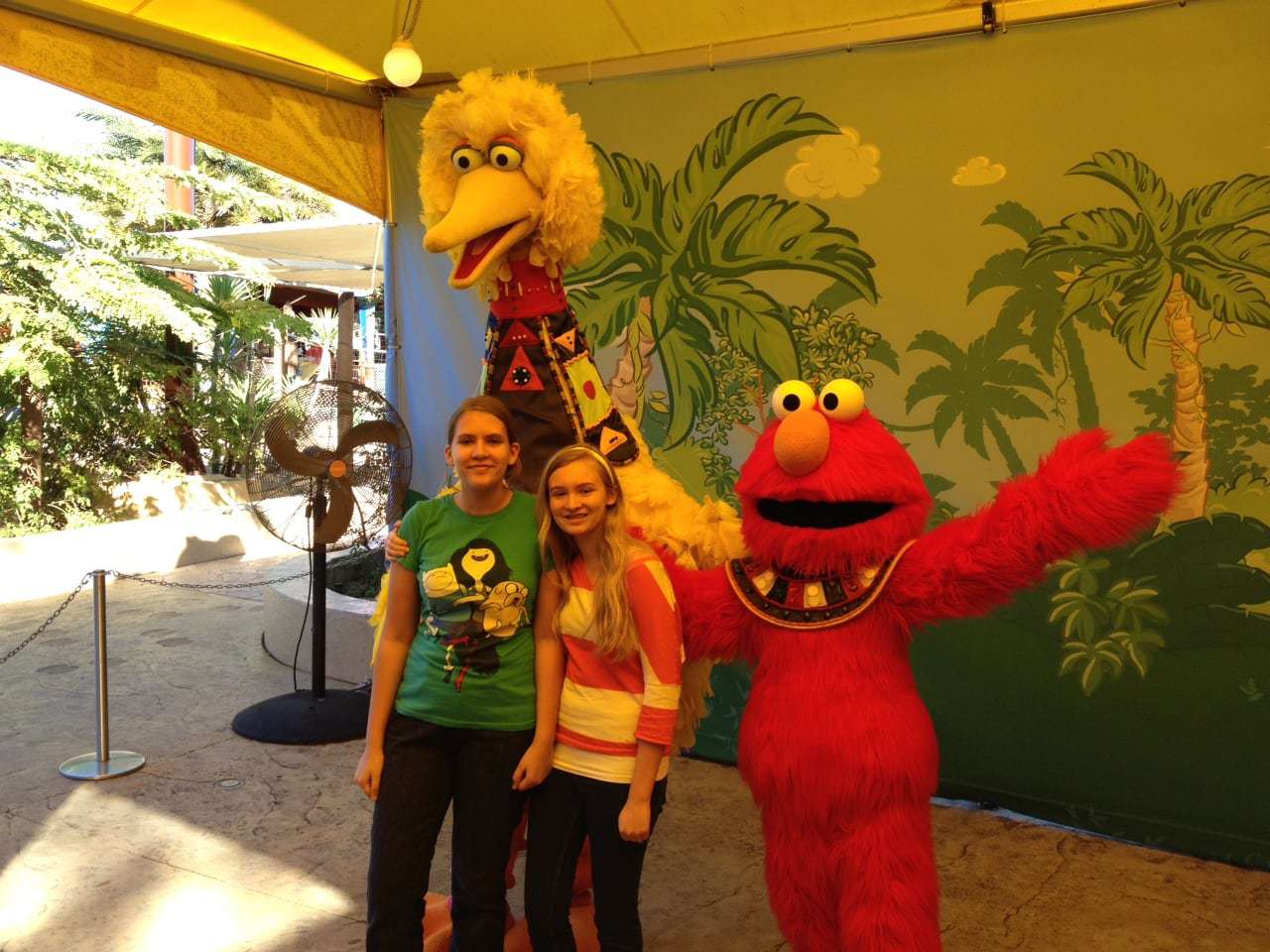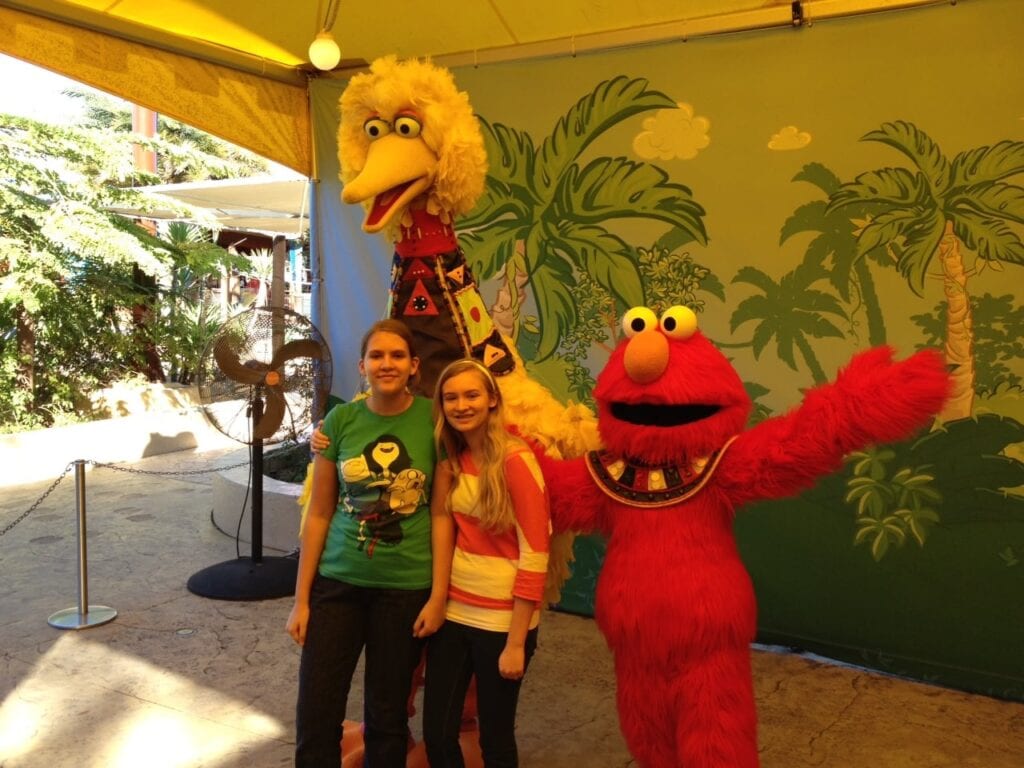 If you are an animal lover, don't miss the Edge of Africa where you can get an up close look at hippos, lions, lemurs and more! This is an on-your-own walking tour of the animal habitats, so is a nice break from the rides. The Cheetah run is another fun animal exhibit, and in Jungala, you'll see the gorgeous Bengal tigers and orangutans. Look for the keeper times and you may even be able to test your strength against the tigers! Remember, especially in the heat of summer, the animals get tired in the afternoon. It's best to visit this area early in the day when the animals are more active. Also, don't miss the Animal Care Center. This is actually one of our favorite areas in the park, where you can see the animals being cared for. Right next to the Animal Care Center is Jambo Junction, where you'll see more of the residents. Say hi to Tufts, my older daughter's favorite bird! Tufts is a Southern Ground Hornbill, and loves to show off. If you're lucky, Tufts will interact with you by playing tug of war. We could watch Tufts for hours! Be sure to visit Lory Landing where you can feed the Lorikeets, too. We are such wildlife lovers in my family, the animal interaction is our favorite part of the day.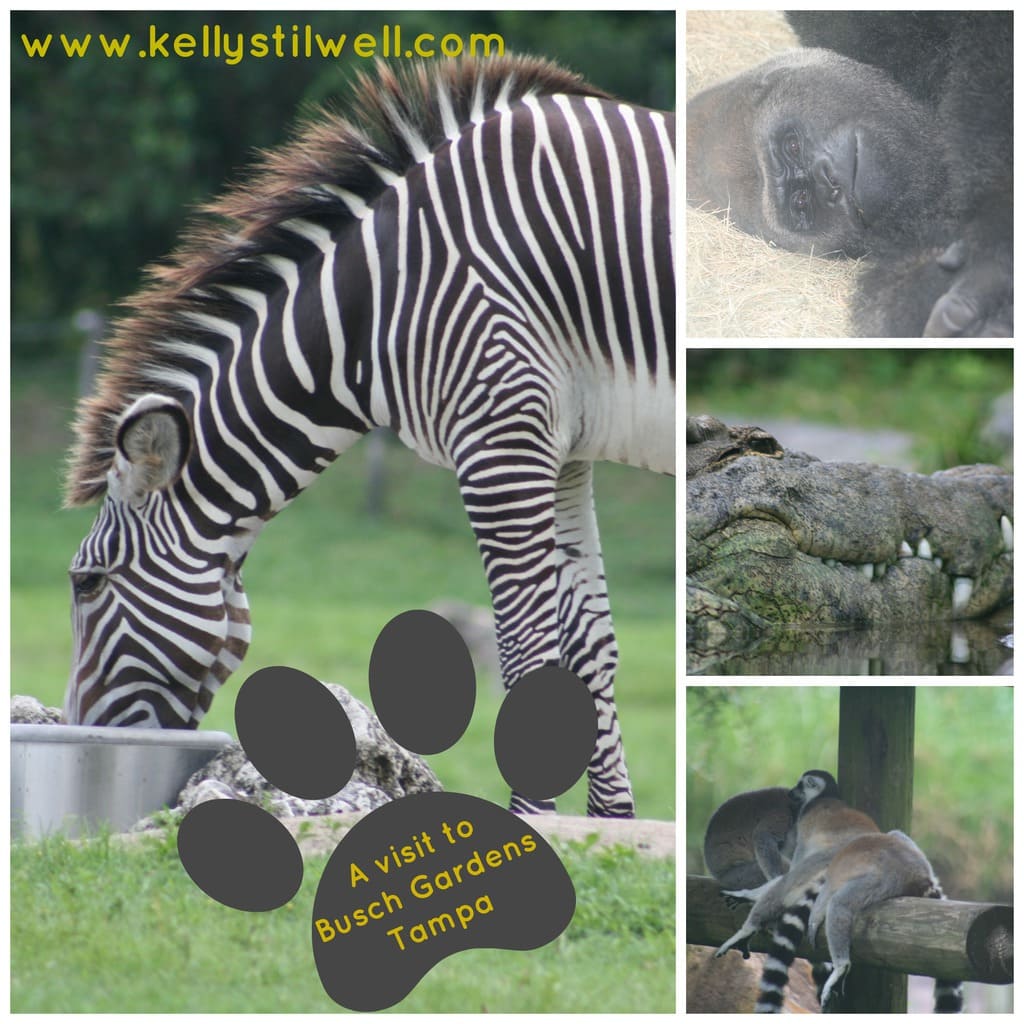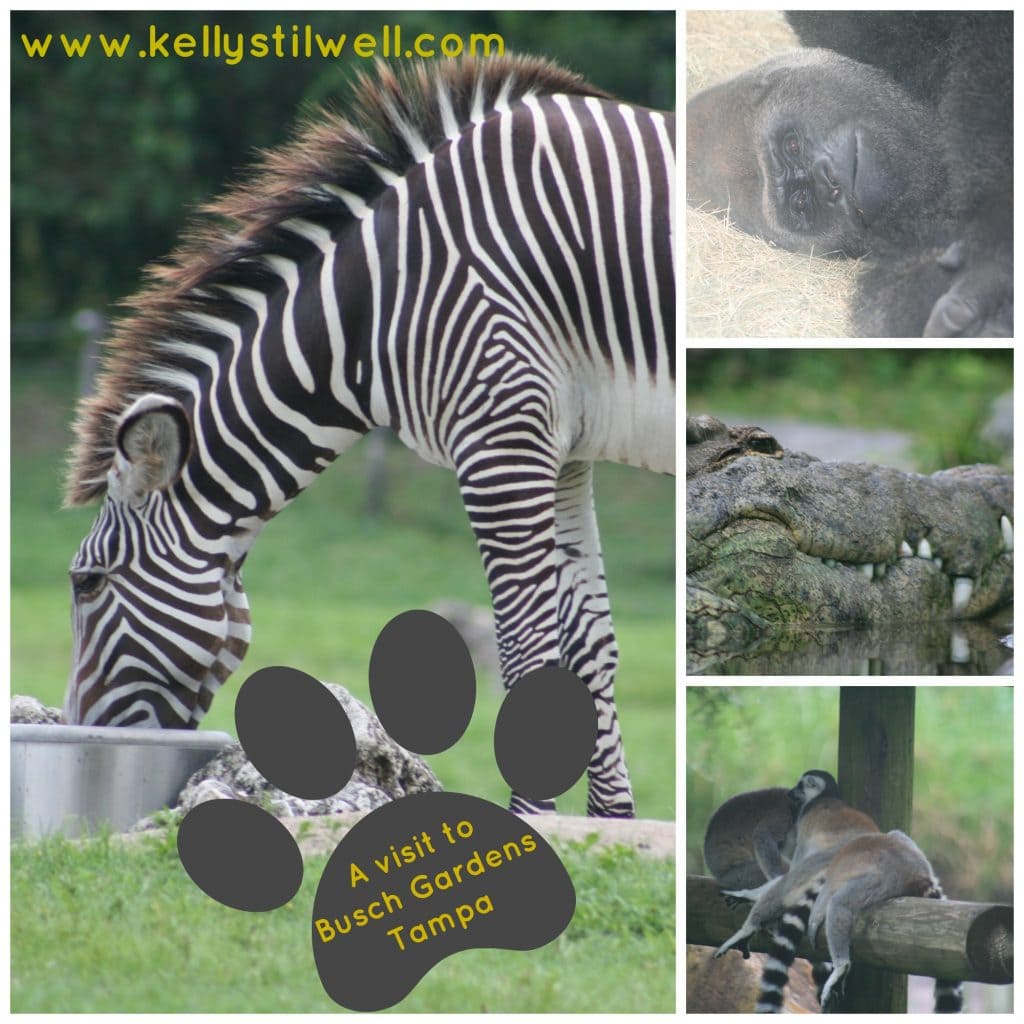 Don't forget to check the schedule for shows! After a long day, you'll be glad there are plenty of wonderful hotels and restaurants in Tampa to keep everyone happy. So what are you waiting for? There's so much to do in Tampa, Florida! Put Busch Gardens Tampa on that list when you visit! Enjoy!