I have 8 reasons why you must see Disney's Moana. I had the opportunity to screen it twice while in LA for the premiere.
The first time was at the Walt Disney Studios theater, which is always such a special experience. I knew from watching the trailers that it would be a beautiful film, but my expectations were blown out of the water.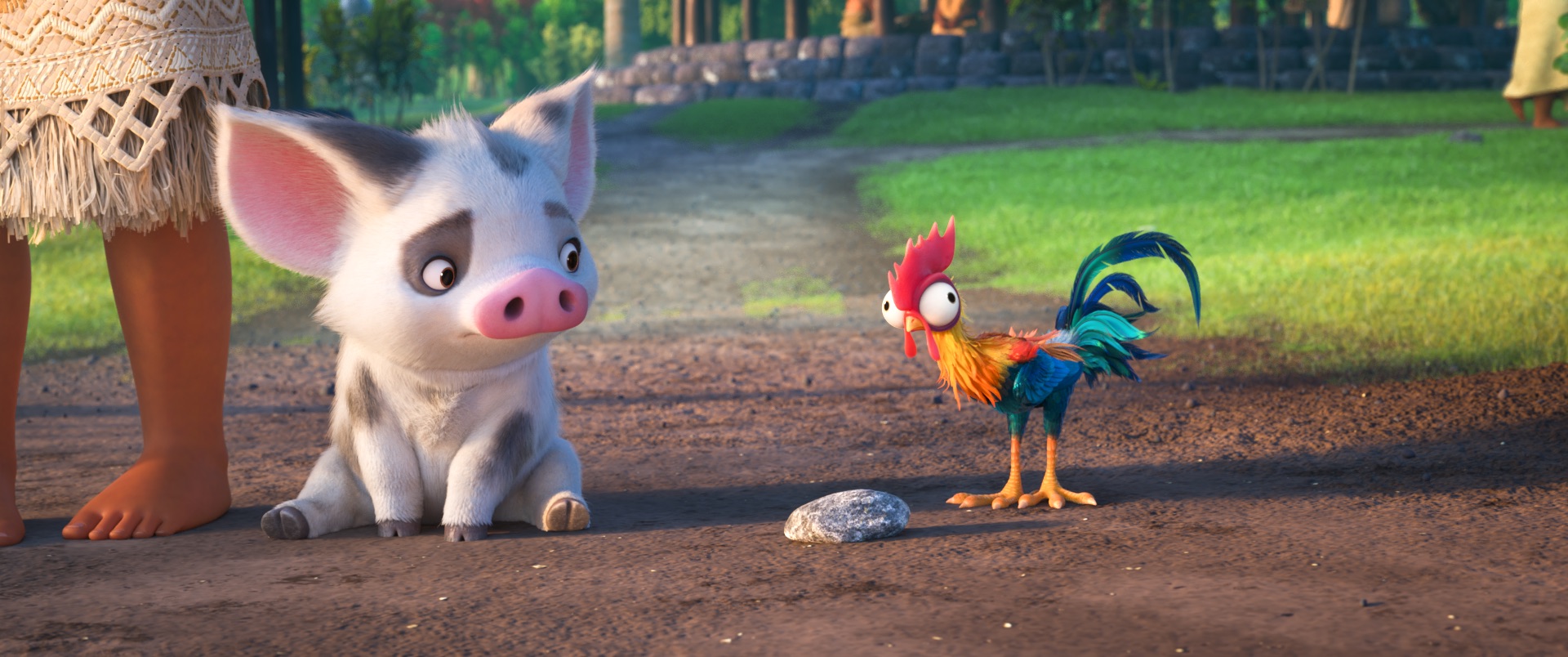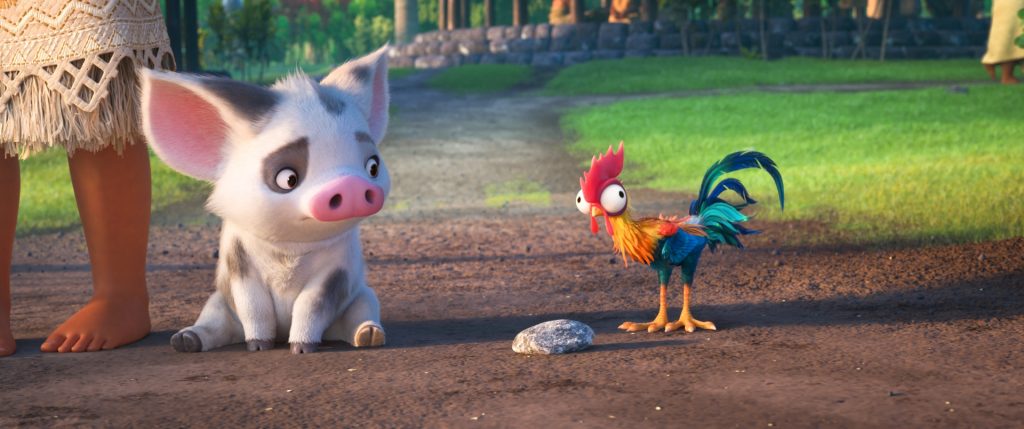 My prediction (and I'm not alone) is that this film is going to win big this year at the Oscars and at the Emmys.
In fact, only 12 performers in history have won an "EGOT", which is an Emmy, Grammy, Oscar, and a Tony. Word on the street is that Lin-Manuel Miranda will join that elite group with Moana.
Miranda already has an Emmy, Grammy, and a Tony. Not to mention the Pulitzer Prize for Hamilton. By the way, only two other people have won all five awards. This guy is on fire. This brings me to the first reason you must see Moana.
8 Amazing Reasons You Must See Disney's Moana
The Music
Friends, I hope you love these songs as much as I do, because after seeing Moana, you, your kids, your friends, and the rest of civilization is going to be singing them. I honestly cannot stop. I am pre-ordering the soundtrack.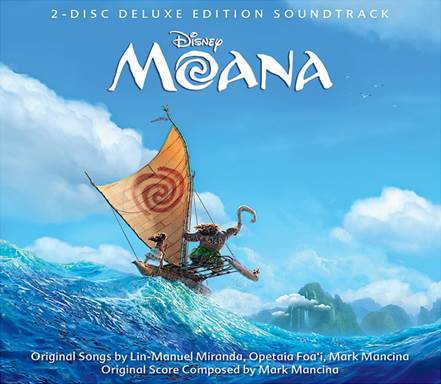 The Story
Moana is a young girl who is supposed to one day be the leader of her village. Her father tries to teach her the job, but Moana needs to figure out on her own how to save her people and her land.
The journey brings trouble, but we know nothing worth fighting for is easy. Moana perseveres, and it's the journey that is so beautiful. Accompanied by the music, it's a masterpiece.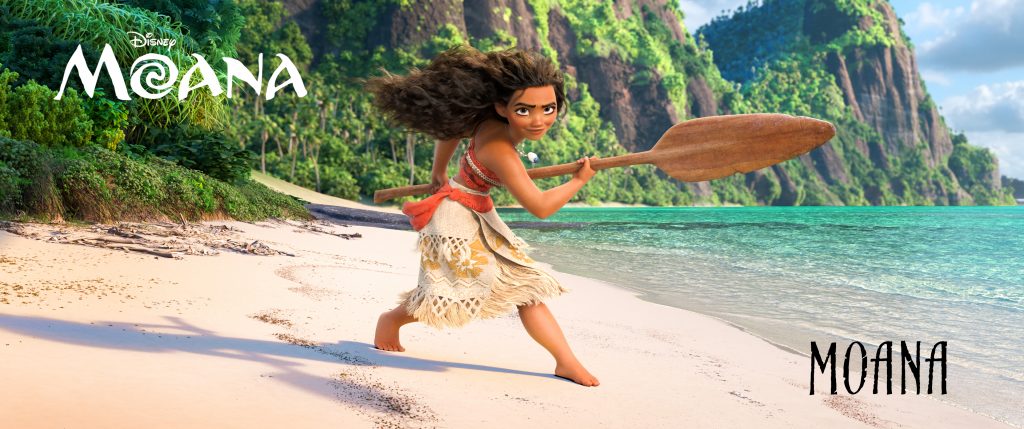 The Characters
Though Moana is the namesake of the film, she isn't the star. She has to share that role with Maui.
I see a lot of Moana birthday parties in the future, so grab these free printable invitations!
Auli'i Cravalho is also the first Polynesian Disney Princess, and the youngest princess to date, but Maui, voiced by the versatile Dwayne "The Rock" Johnson, brings laughter and fun to the story. His tattoos have a mind of their own, which brought giggles to my seat neighbor, Jeremy Maguire (Joe) from the show Modern Family, at the premiere.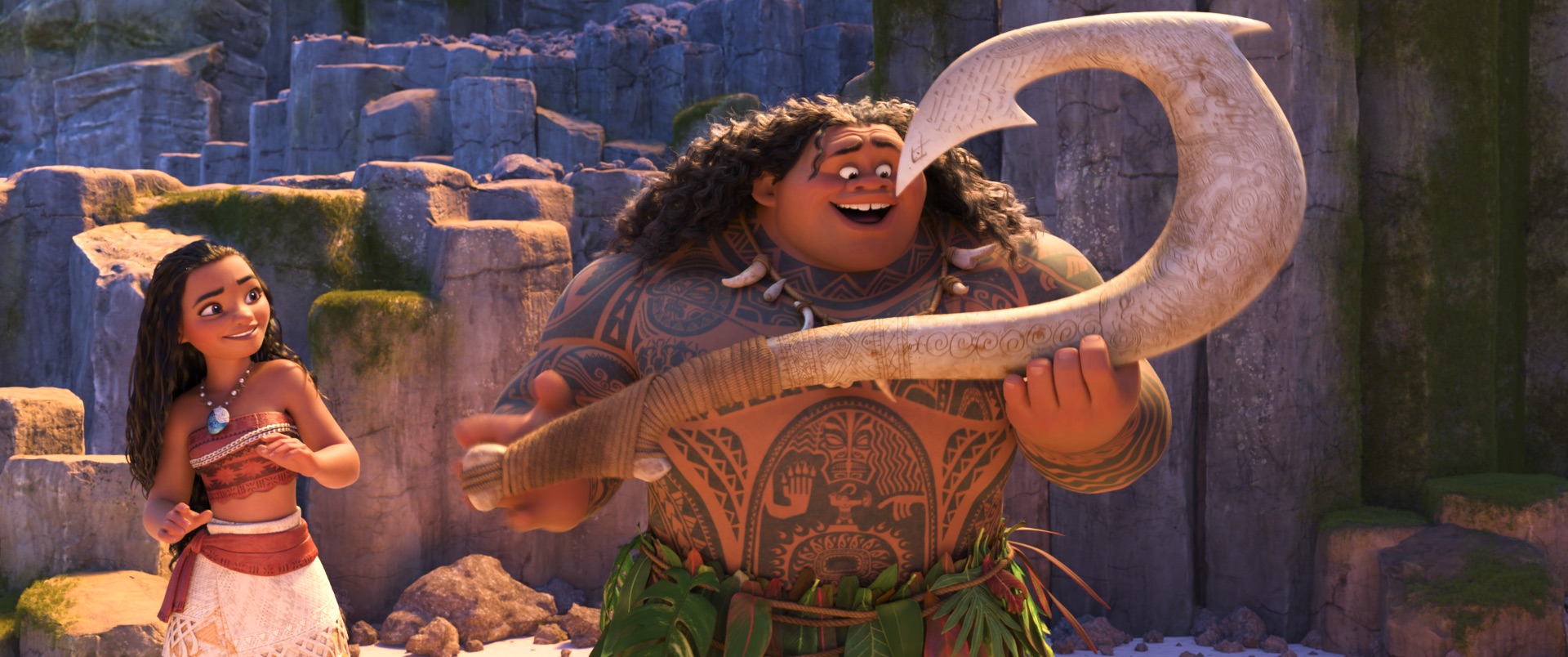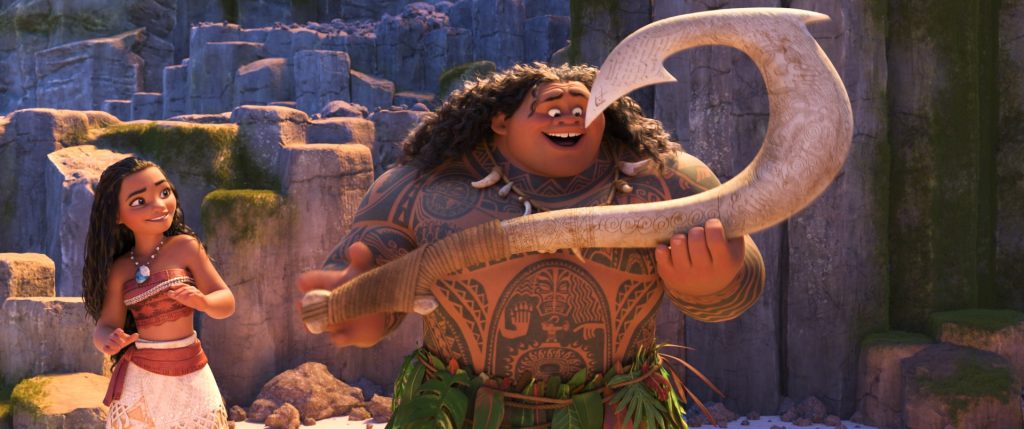 The supporting characters were also wonderful. Moana's grandmother is perfection. Her father loves her deeply, but is fearful of losing her, so is the strict disciplinarian.
You can see from the beginning that her mother "gets" her. The balance of love and discipline was just the right mix.
And then we have the adorable Pua and Hei Hei. You might as well plan on picking up the plush of both for Christmas because your kids will be asking for them!
The Voice Actors
We're really still talking about the characters, but each has a story that is given personality by the voice actor.
Auli'i is wonderful as Moana, and Maui's pompous attitude in the beginning makes you wonder if you will like him in the end. You will!
Temuera Morrison is so perfect as Chief Tui, Moana's father, and Nicole Scherzinger beautifully voices Sina, her mother.
I don't want to give too much away, but you will laugh out loud at crabby Jemaine Clement and you might get teary-eyed as I did at Gramma Tala voiced by Rachel House. There are so many wonderful characters!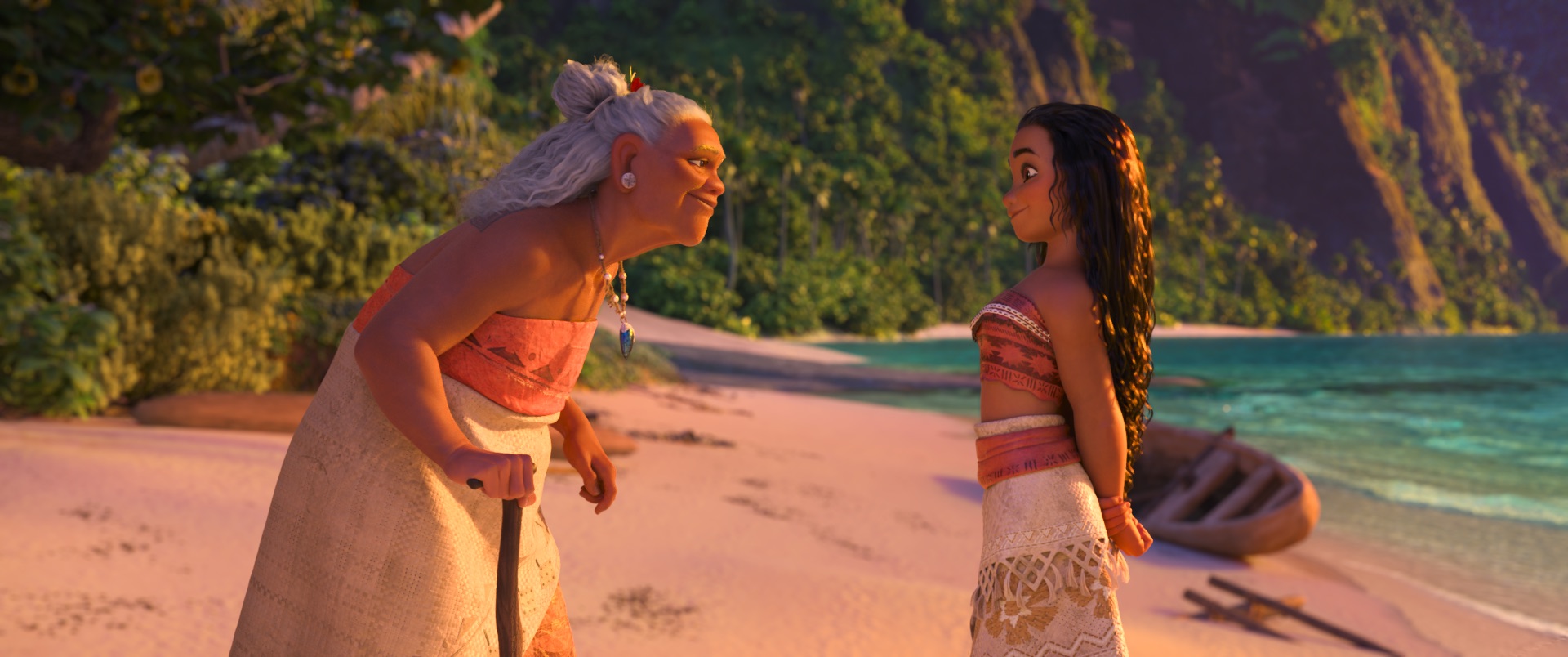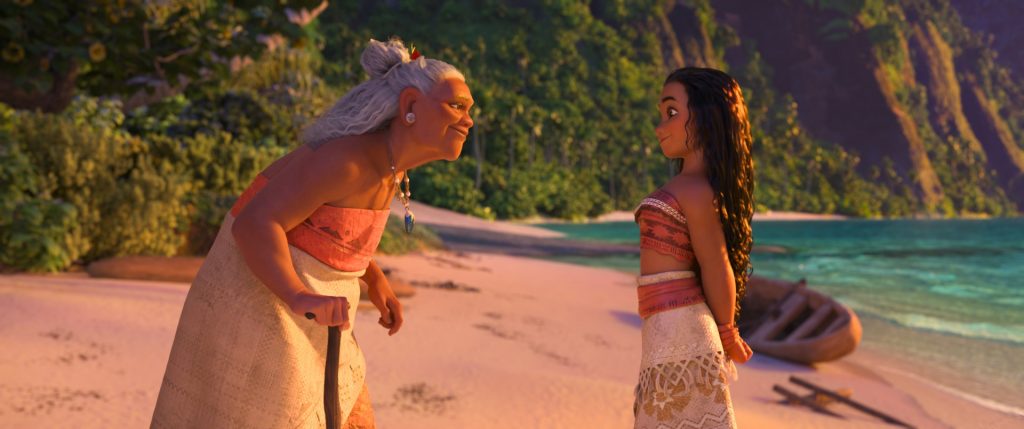 The Animation
Though I feel like the voices give the characters their personality, seeing them on screen brings them to life. And bringing characters to life is what Ron Clements, John Musker, and their team of animators do best.
Moana is a visually stunning film. Just creating the water was a feat in itself, and the studio used several techniques making it truly breathtaking. My daughter is in college studying animation and the students are just enthralled with this technique created for Moana.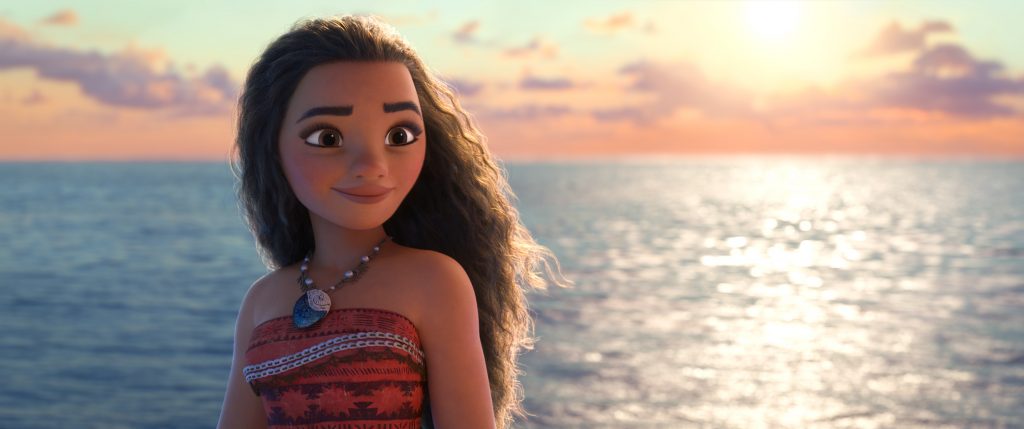 Moana Has No Love Interest
What can I say except...thank you! Moana is a strong female character with a male friend who just happens to be a demi-god, but she has absolutely no love interest in the film. Well done.
The Easter Eggs
SO MANY. In case you aren't familiar with Easter Eggs, they are a reference back to a previous film.
Watch for a few from Frozen. No, I'm not telling you what/who they are. That would spoil the fun!
Also look out for one from The Little Mermaid and one from Zootopia. That's 5 so far. How many are there? John Musker and Ron Clements wouldn't spill, but we got the impression there were many more.
Maybe I'll give you another clue in the interview with them. Please come back after you see Moana and let me know what you find!
Finally, when you see Moana, you will get the bonus of being able to see the incredible short, Inner Workings, directed by Leo Matsuda and produced by Sean Lurie.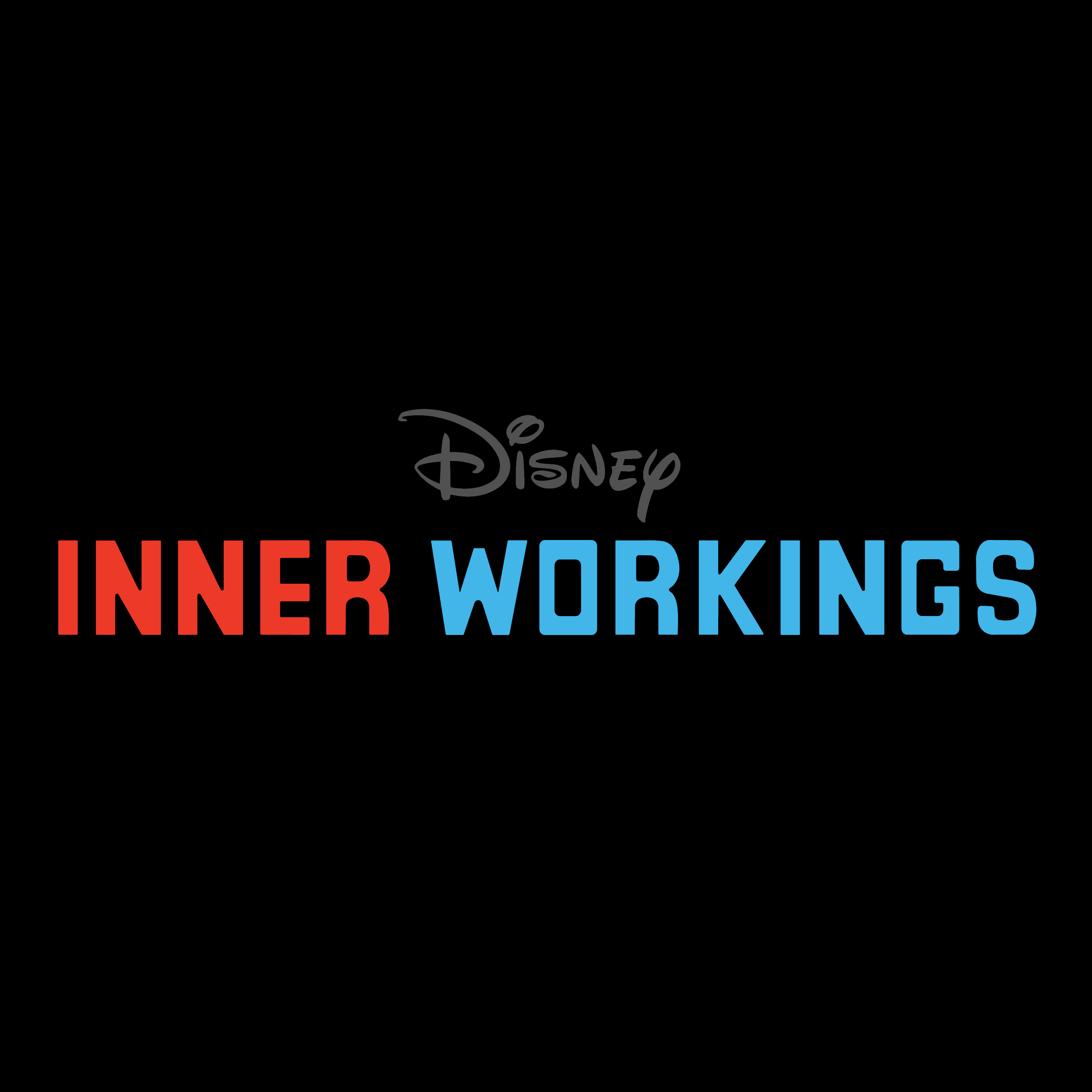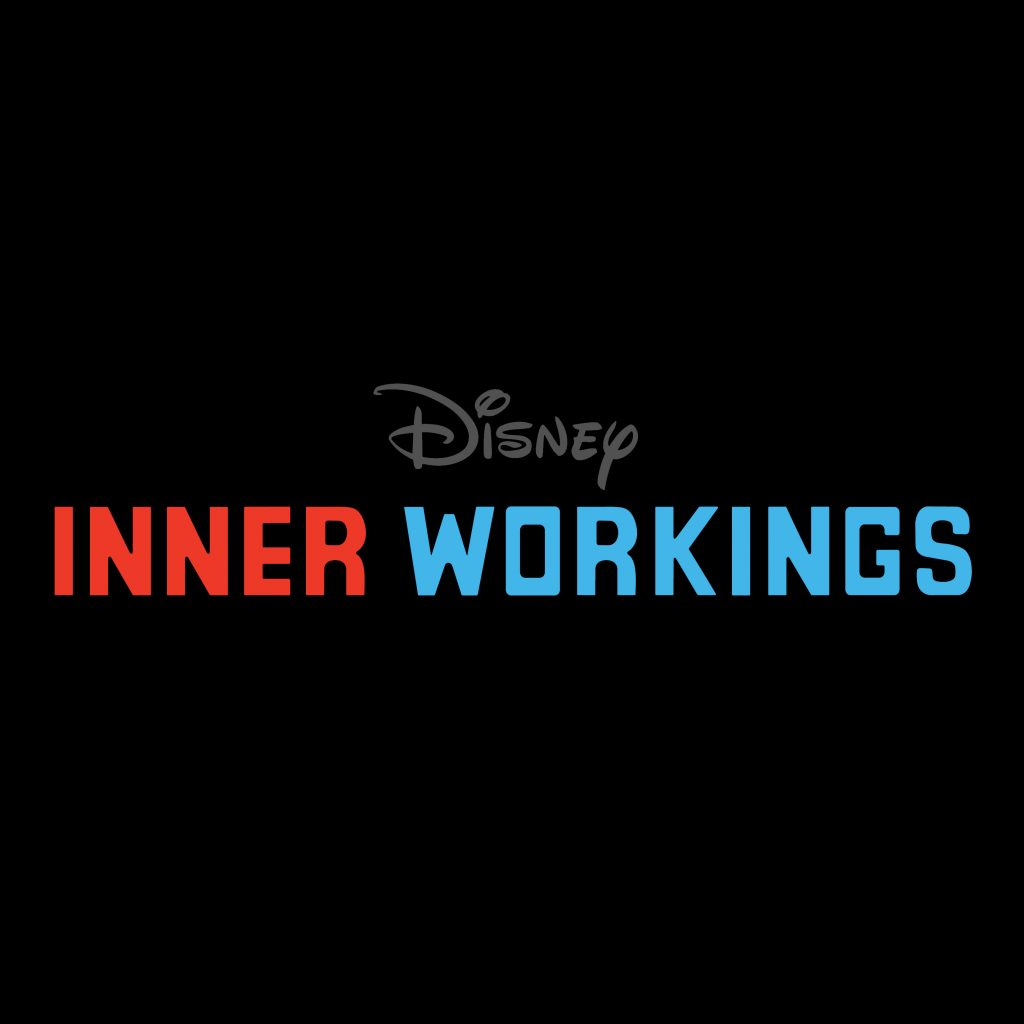 I have never seen a Disney short I didn't love, but Inner Workings is special. Reminiscent of Inside Out, this short film is about what happens inside your body as you traverse through different life situations.
Paul, the main character, lives a boring life. Any time he thinks about taking a chance on something, his brain and heart have a conflict, and the safest route is the one Paul takes.
Inner Workings shows what can happen if we step out of the box and go for our dreams.
Created in a unique fast-paced style that blends CG and traditional hand-drawn animation, Inner Workings is just brilliantly done. The applause was wild at the premiere, and I'm sure you'll love Inner Workings as much as I did.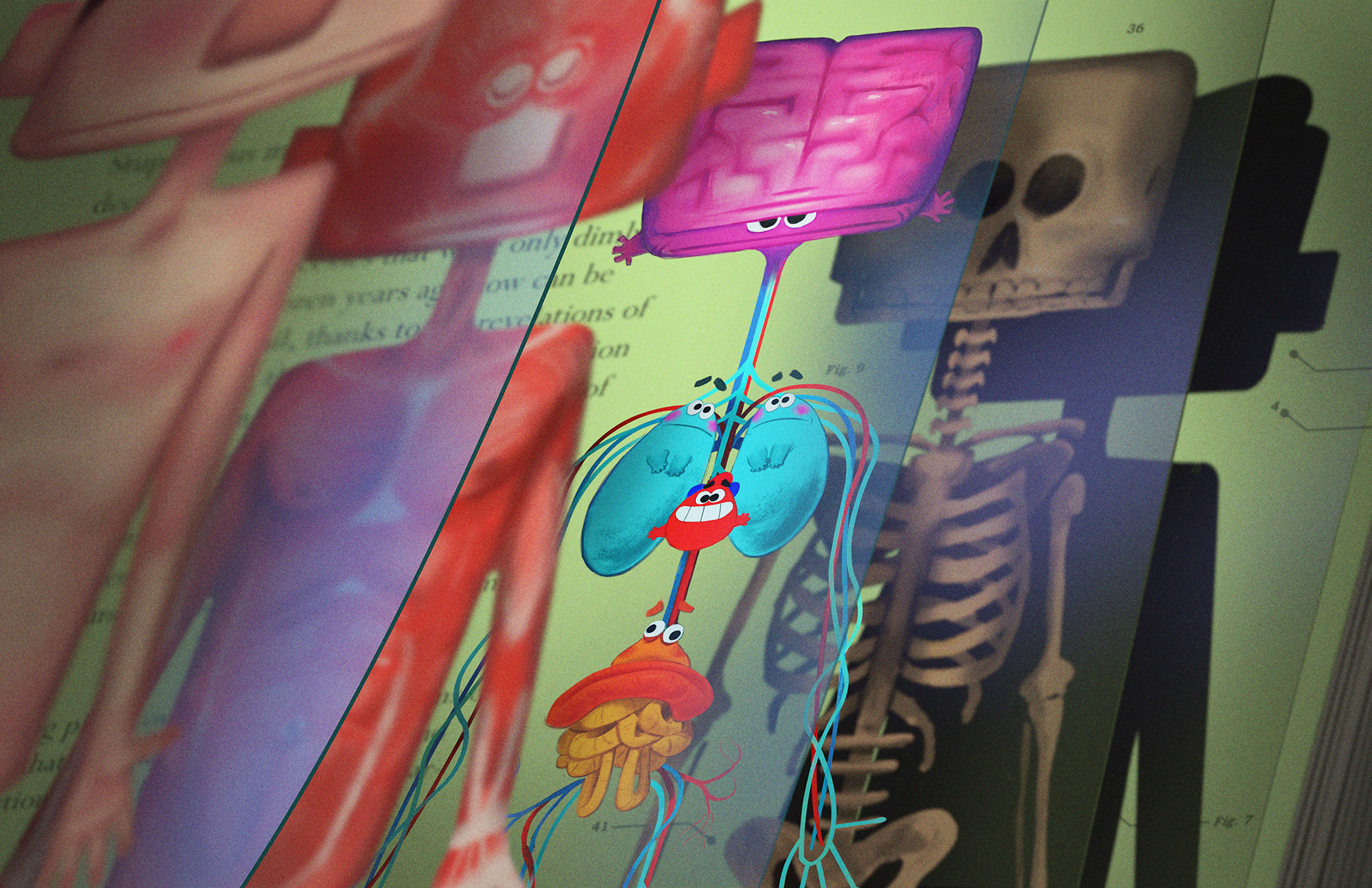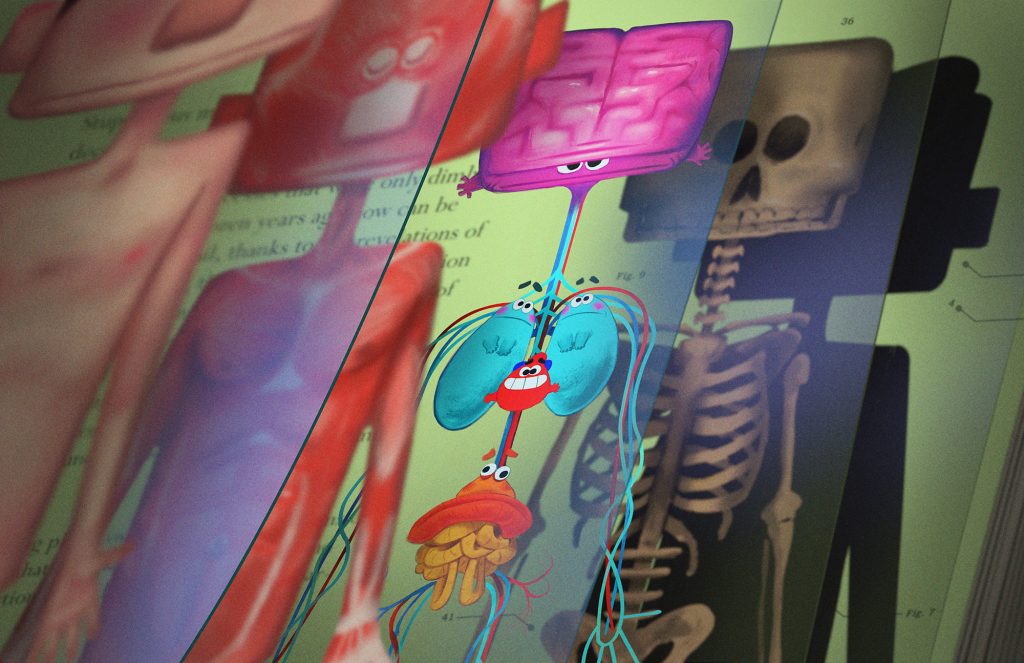 I can't wait to read about your reaction to both films! And in case you haven't seen the latest trailer from Moana, watch We Know The Way below!
Check out my Moana World Premiere experience with Dwayne "The Rock" Johnson, Lin-Manuel Miranda, John Lasseter, and more from Moana!
Visit the official MOANA website and see it in theaters beginning November 23.