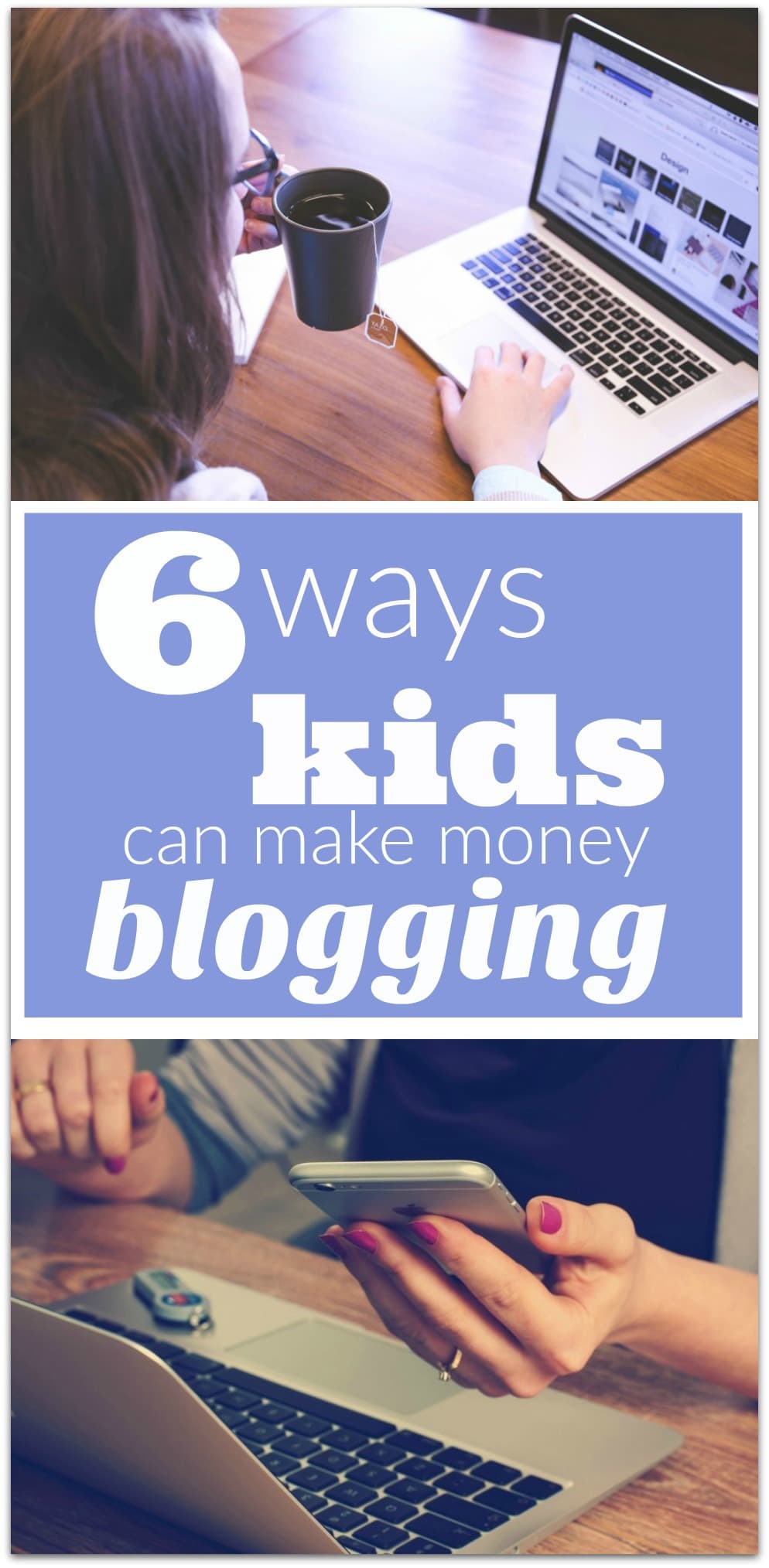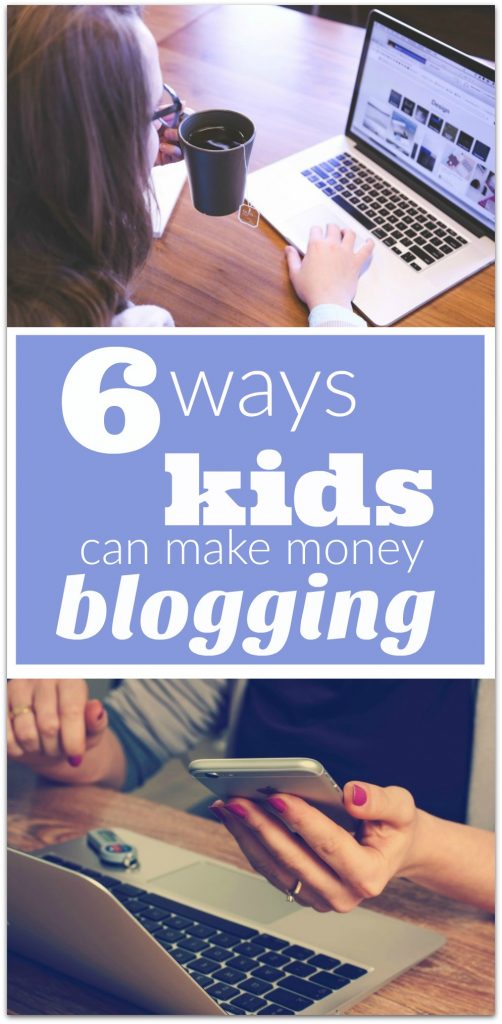 Can kids really make money blogging? I don't know what your kids do for fun, but mine spend a lot of time on their computers. They do school work, watch movies, and play role-play games.
My oldest just turned 17, and recently got her first job offer editing for a film company. She's pretty excited as she plans to be an animator and wants to learn all she can about the movie making process. She took a film class last semester and making a film was her final project. She won in her genre, which was really cool.
It's great when you find a job that you love. After years in the stock brokerage business and other sales positions, I took a break when I had kids. I started writing as a freelancer and discovered blogging. It's a perfect job for me as enjoy writing, love being on the computer, and I'm fascinated with the power of social media.
If your kids enjoy being on the computer, perhaps blogging would be a great business for them, too. Most kids I know are more tech savvy than their parents. My kids have helped with artsy things I want to do on my site. They are whizzes at PhotoShop. I've even had them both make Pins for me for a post! Why not? It's delegating something to them that they are much better at than I am. I paid them for their time, so it was a win-win.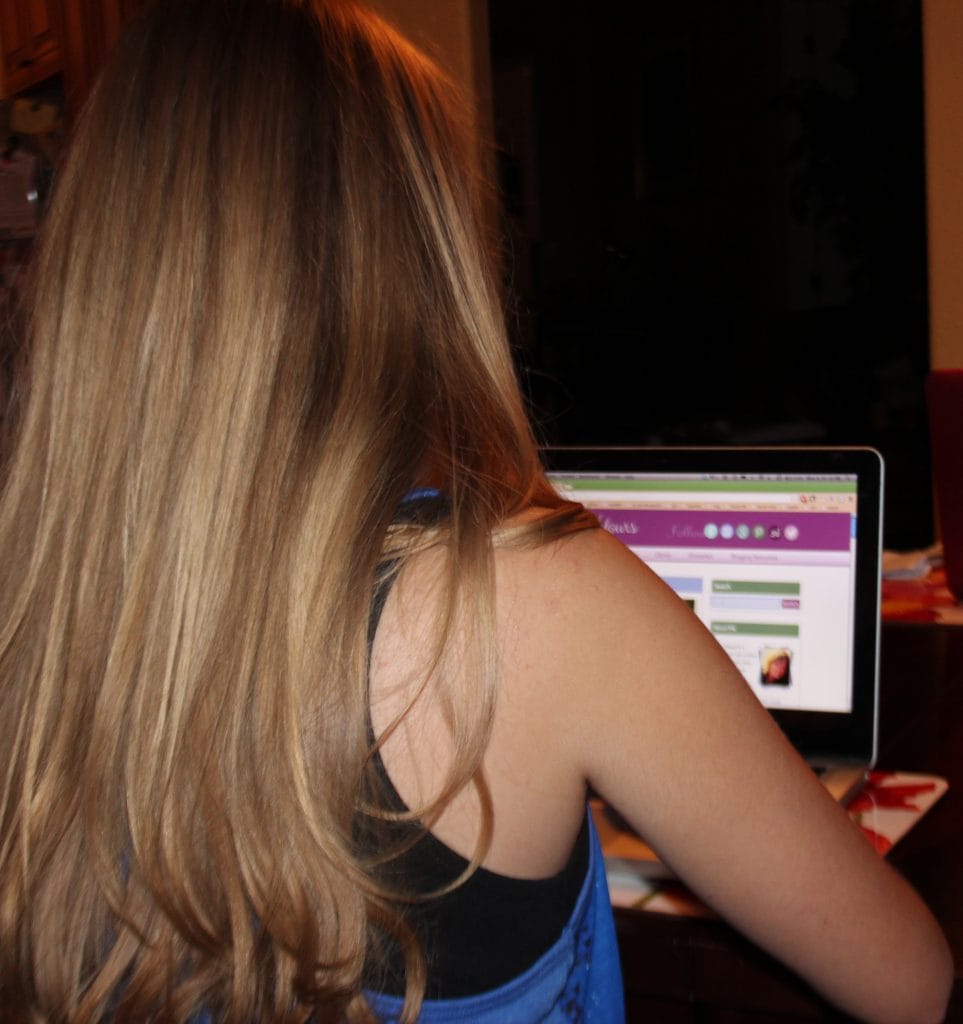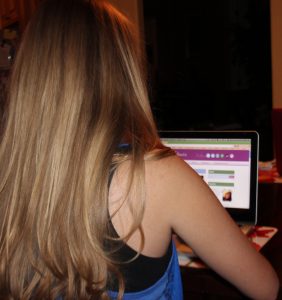 If your child has an interest in blogging, encourage them to figure out what they would want to blog about. That's really the first step. Many kids are into gaming, and that's a great fit for a blogger. They could simply start writing about games they like to play, strategies they've learned, or tips for getting through a particular game. Who knows, they may get an email from a gaming company asking them to review games. Just Google Game Grumps if you don't believe there's money to be made.
I did not search out people to review products for when I started blogging. I just started writing and people contacted me. I am more intentional about it now, but companies do search out bloggers to work with.
Initially, your child may want to blog just for fun. There's no question that your kids will improve their creative writing skills through blogging, along with spelling and vocabulary. On top of that, they will improve their technical ability. Learning html, photo sizing, and other necessary skills will come in handy for school, too.
But what if their goal is to make money blogging? As many of the programs that help you make money on a blog have age requirements, you may have to partner with your child. It might just give you an opportunity to spend more time together, which is always a good thing.
Ads: Depending on how much traffic is produced by the blog, ads may be a great place to start.  You will probably not make a fortune, but as the traffic builds, so will the income. You can also search out companies in your genre. Let's use that same example as I used above, a gaming site. Your child could contact a company that sells games online and sell them ad space. Usually, a company is going to want to see your traffic statistics, so this may be something you want to try as the site grows.
Affiliates: Affiliate companies will partner with you to post about their products, link to the company, and pay you when someone buys the product. Easy, right? It's best to partner with products in your genre, as those are the types of readers that will come to your site. You wouldn't want to post about baby clothes on a gaming site, but you sure could post about gourmet popcorn, right?
Sponsored Posts: Companies in your genre may want to write a post on your blog, knowing you have readers they would like to reach. Again, this is something that will probably happen once your traffic increases.
Product Reviews: Reviewing products does not usually pay in cash, but the value of the product is still income! If your child loves gaming and gets copies of the latest games for free, they would probably be pretty happy. Many companies will give you a product in exchange for an honest review. Be sure to learn about FTC Guidelines when it comes to disclosure. You must tell your readers the product was given to you in order for you to evaluate it and share your thoughts with your readers.
Product Sales: Do you have an ebook or other products? Sell them on your site! If you have an idea, research companies who might make the product. Etsy is a very popular online storefront, too.
Virtual Assistant: This isn't exactly blogging, but assisting a blogger with some of the work. A virtual assistant is just another name for someone who works remotely (usually from home) doing various jobs for others. If your child is artsy, they could make Pinterest pins for bloggers. If they are into social media, they could assist with tweeting or other social media posts. Maybe they are really tech-savvy and could help with more complicated jobs over time. A few virtual assistant jobs could yield a nice income for a student, and they can usually do the work in their free time. My daughter made more this week working for me than she did in her last job!

As far as a blogging platform goes, there are many opinions. Though it is true that most serious bloggers usually use WordPress.org, it may be wise to begin on a free hosting platform like Blogger, just to be sure it is something your child likes doing before you invest in a host. Also, if neither of you is experienced, Blogger is a very easy platform to learn. You can always move to a different host later. Doing a search for blogging platforms as well as blogging ideas will bring you a plethora of results.
Remember to set boundaries. Just because the virtual assistant jobs or review opportunities are presented doesn't mean your child has to take all of them. School comes first! They will have plenty of time to invest in a career later. Be sure to set the limits in the beginning. Good luck!