I am participating in a September Dining Days campaign for AARP Services, Inc, about the benefits of getting older. I am receiving a fee for posting; however, the opinions expressed in this post are my own. I am in no way affiliated with AARP Services Inc. and do not earn a commission or percent of sales.
We all joke about getting older, but there are many benefits of hitting that big 5-0 milestone. We're smarter. We're happier. We're better-looking. We can laugh at ourselves!
Kidding aside, we really are in the prime of our lives. Many of us are still working, but we've discovered what we love doing, so it's not so bad. The kids have moved out (or at least they are thinking about it), and some are already enjoying the grandkids (and giving them back at the end of the day.)
Yes, there are many benefits to being 'seasoned.' Here are my top 6.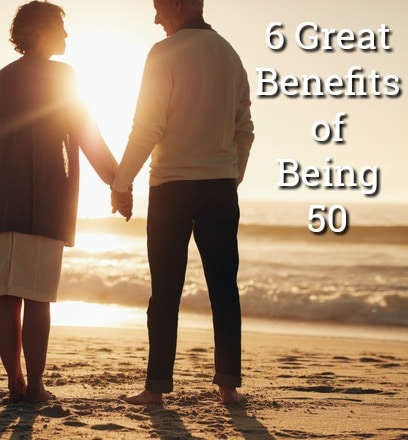 6 Really Great Benefits of Getting Older
1) You know what you want out of life: When I hit twenty years old I decided I wanted to be a stockbroker. I took out student loans, enrolled in college to study business, and took a low-paying job at a brokerage firm to get my foot in the door. A couple of years later I became a licensed broker. I worked ridiculous hours spending much of the first few years making cold calls and eventually built a business that allowed me to buy my first home in my early twenties.
Fast forward ten years, and I met my husband-to-be, had kids, and decided to stay home with them. In that time, I discovered a passion for writing. It wasn't until the kids were older that I decided to take the bull by the horns and write full time as a freelancer.
All that led to the business I have now which is, besides my family, the best thing that has ever happened to me. I write about my travels and food. What could be more fun than that? The point is, it took many years, and simply getting older, to discover this passion and be brave enough to pursue it. I wouldn't change where I am in life for a thing.
2) Grown Kids: For most of us, we are seeing our kids in adulthood. I'm just at that point, with my youngest just turning 18 about a month ago. Gone are the days of asking them to brush their teeth, do their homework, and clean their rooms- wait- no, still dealing with that one, at least when they are home in the summer!
But on an honest note, we just took our kids to Europe on a river cruise for the first time, and it was so great hanging out with them.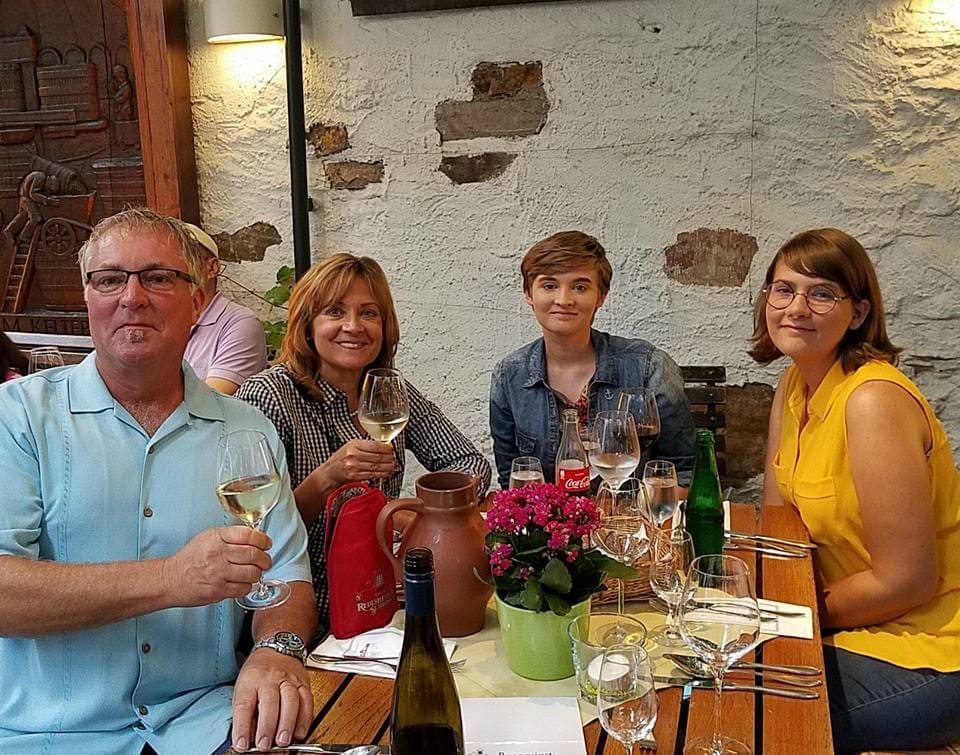 Our oldest enjoyed her first beer, we sipped cappuccinos in Strasbourg while chatting and people watching, and they learned they really can't keep up with Mom and Dad when we are in our element. They hit the bed before us every night!
With AARP Member Advantages members can save up to $100 per person off river cruises through Collette. It was a great experience for the entire family and I highly suggest giving one a try.
3) Your stress level is lower: Speaking of kids- oh, the things I used to worry about! I seriously stressed for a month when I realized my oldest should have been on the list a year before to get into the top preschool in our area. Guess what? She still got accepted at one of the top colleges in her field. I don't worry nearly as much about the small stuff as I did back then.
4) You realize how short life really is: At this stage in the game, I've seen friends leave this earth way too soon. Life is a blessing, and I want to enjoy it to the fullest. Enough said.
5) You have a Nest Egg: Some of us may still be paying for college for the kids, but at least at this point in our lives we've had an IRA for quite a few years, have been taking advantage of having a SEP if we've been self-employed, and probably have a 401K if we have an employer. Saving becomes easier as you're getting older because our kids are often on their own and we're typically over making silly impulse purchases. We're thinking more about being able to enjoy life to the fullest for as long as we can.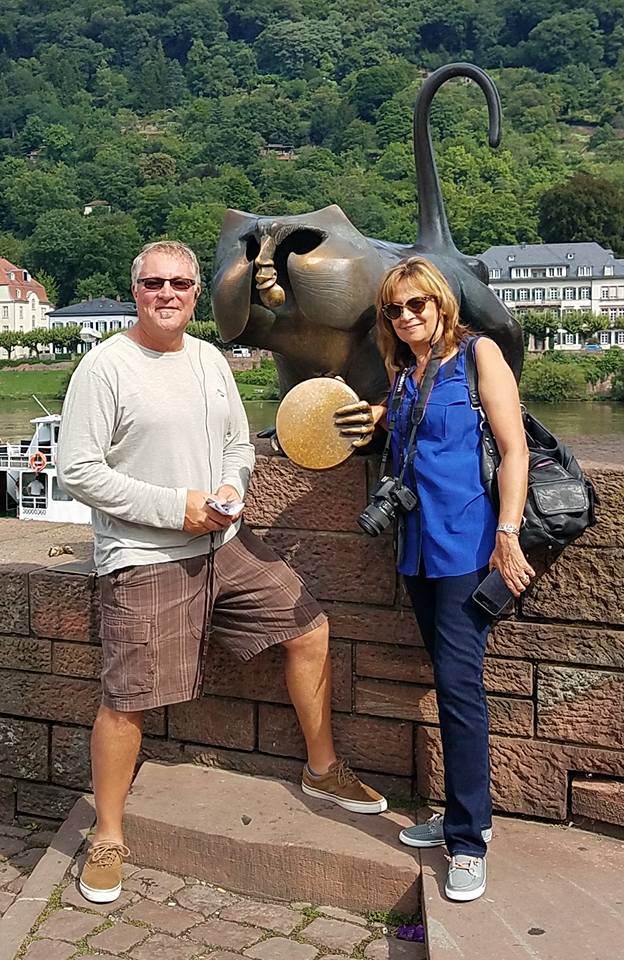 6) Savings: There are rewards once you reach 50, and more and more are available the older you get. Restaurants like Krispy Kreme and Steak & Shake give you 10% off. Bealls gives you 20% off on the first Tuesday of the month, and Marshalls, as well as Rite Aid, give you 10% off every Tuesday. Here's the catch; you have to ask for the savings.
An easy way to make sure you get all the savings due to you as you're getting older is to join AARP. Full disclosure: I tossed those AARP invitation envelopes in the trash as fast as they could send them to me. I figured the longer I could avoid admitting I was over 50, the better!
Then, I had an opportunity to write about savings available on the AARP Member Advantages website, so I promised to take a look. Now I'm driving my husband crazy with all the savings!
Did you use the AARP membership card on that car rental?
You did get the AARP discount on those movie tickets, right?
With those big purchases, like travel, you can really save a bundle using your AARP member discount when you book! I was looking at European cruises and was surprised at the savings! You can also book things like Dolphin Watching Tours through the AARP® Travel Center Powered by Expedia®. I really had no idea there were so many advantages!
With your AARP membership, you may even find you save on car insurance through The Hartford, on dental insurance with Delta Dental, as well as optical insurance through EyeMed.
Now that I'm a member and talking to friends about the savings available through AARP Member Advantages, it seems everyone I know over 50 belongs! Looking back, I've overpaid on a lot of things because I was being silly about not wanting to join. For $16 a year, why wouldn't you get that card as soon as you're old enough? Yep. Getting older definitely has its perks.
I had to ease my way in, but now that you know how easy it is, you can go ahead and enroll to start claiming your benefits right away. Be sure to come back and tell me about all those savings. I'll consider it my good deed for the day!