Posted in partnership with RaceTrac. 
We all have those moments when we wish there was something we could do to turn around a bad day.
In fact, January 16th is Blue Monday. I read an article about it last week and today I heard it mentioned again.
Evidently, Blue Monday is that first day of the week after a couple of weeks in the new year when we realize we're not meeting those resolutions, we spent more than we wanted to on the holidays, and we're just ready to give up on those dreams we had for the new year.
It's now called the most depressing day of the year.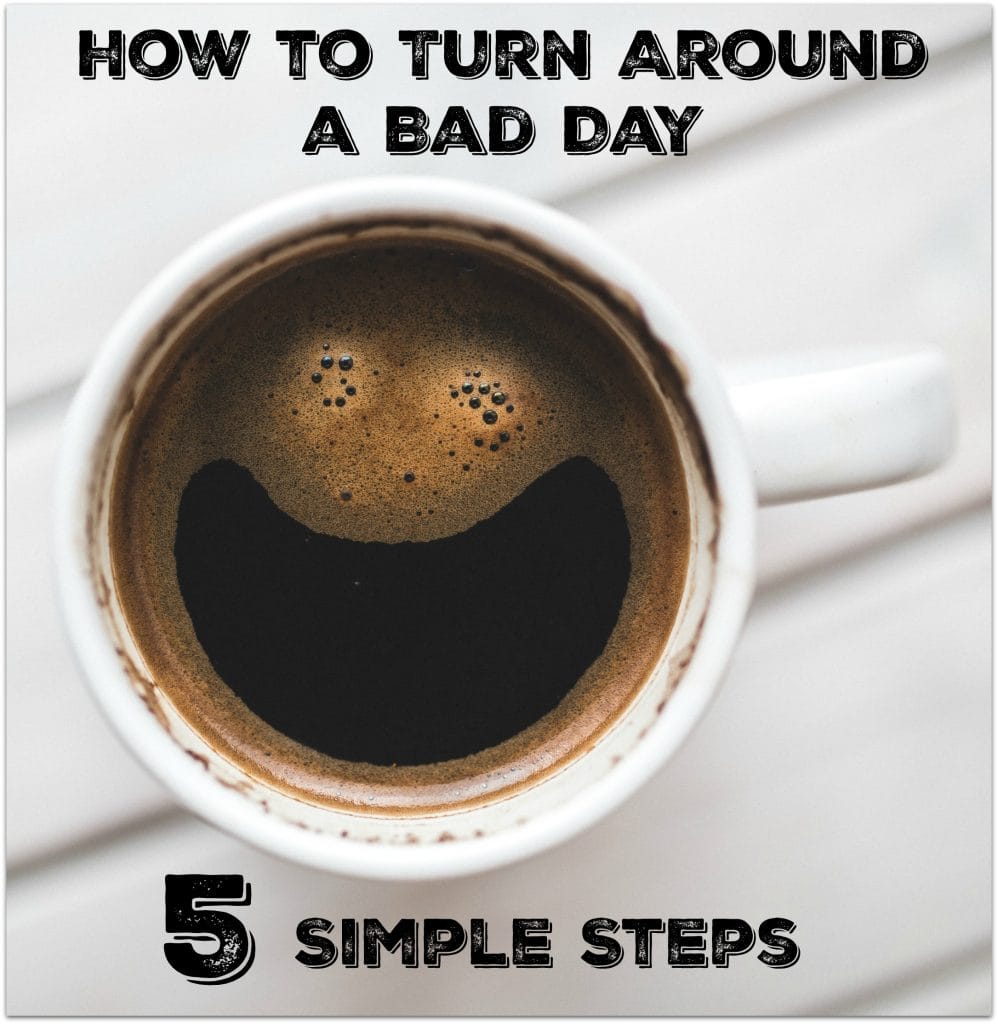 I get it. I spent some time before the new year making big plans. I'm ready to take my business to new heights. I have a few destinations on my bucket list that want to see this year. I, along with just about everyone else, want to exercise more this year. And I want to get organized. Finally.
This is the first year we have had a kid in college, and the holidays just threw us off schedule.
My daughter just went back to school last week, and I took her back to Ontario to help her get set up for the rest of the school year.
What that means is that I haven't done much of anything to get my plans in order for the year because spending time with her was more important to me. I haven't been to the gym, and my new office looks like a cyclone hit it. Here's proof!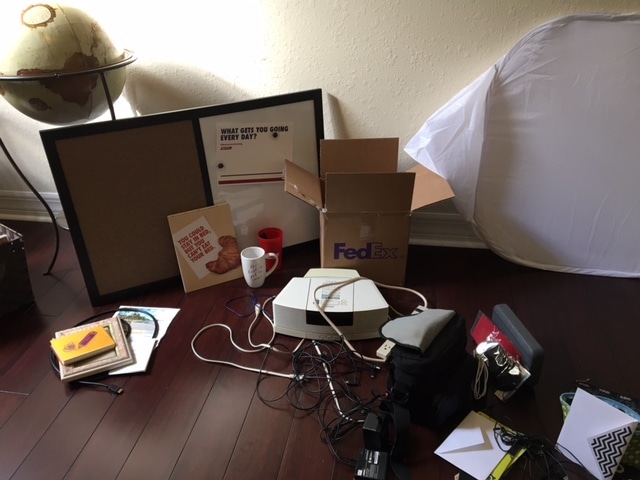 On top of feeling like I'm not getting enough done, I wasted time sitting in traffic today for what felt like forever, spilled coffee down the front of my pants, and forgot to pick up one of the ingredients for the dinner I was planning to make.
It wasn't even noon and I was already feeling like it was going to be the worst day ever.
But you know what? The past does not equal the future! Realizing I'm already off track now is better than realizing it six months from now, and it's the first step to turning around a bad day.
5 Simple Steps to Turn Around a Bad Day
Realize that today is only one day out of 365 in 2017, and you can choose to make the rest of the year awesome. You can choose! We live in a country where we have incredible opportunities. Choose to make today the first day in your best-year-ever plan.
I know it's cliché, but I have to say it. You have blessings in your life that so many other people wish they had. Take a few minutes to write down what you're thankful for. Electricity. Heat. Food. Clothes (even if they are from the 80's. Oh wait, that's me.) Family. Friends.
Read something motivational. When I'm having a bad day I reach for authors like Jim Rohn, Zig Ziglar, Tim Ferris or Gary Vaynerchuck. I own books by all four of these authors, but you can also subscribe to online newsletters for them and many others. Fill your head with good things.
Do something for someone else. This works every single time. You may not have a lot, but you have more than someone else. Maybe you have an elderly neighbor who could use a visit.
Maybe the homeless shelter in your city could use a set of hands to serve lunch. Maybe you have a friend who is in need of an ear, just someone to listen. Getting our minds off ourselves is a great way to help us remember how lucky we really are.
Take a walk outside. It may be cold where you are, but take a walk, even if it's for 5 minutes. Clear your head. And while you're out there, go and treat yourself to lunch or a special treat. You deserve it!
I did that last one today. I really was thinking about breakfast, but RaceTrac gets that whatever gets you going is your business!
All it took was a walk over to Swirl World and I knew what I wanted. I filled my container with strawberry frozen yogurt swirled with white chocolate frozen yogurt, and topped with fresh strawberries, blackberries, and coconut.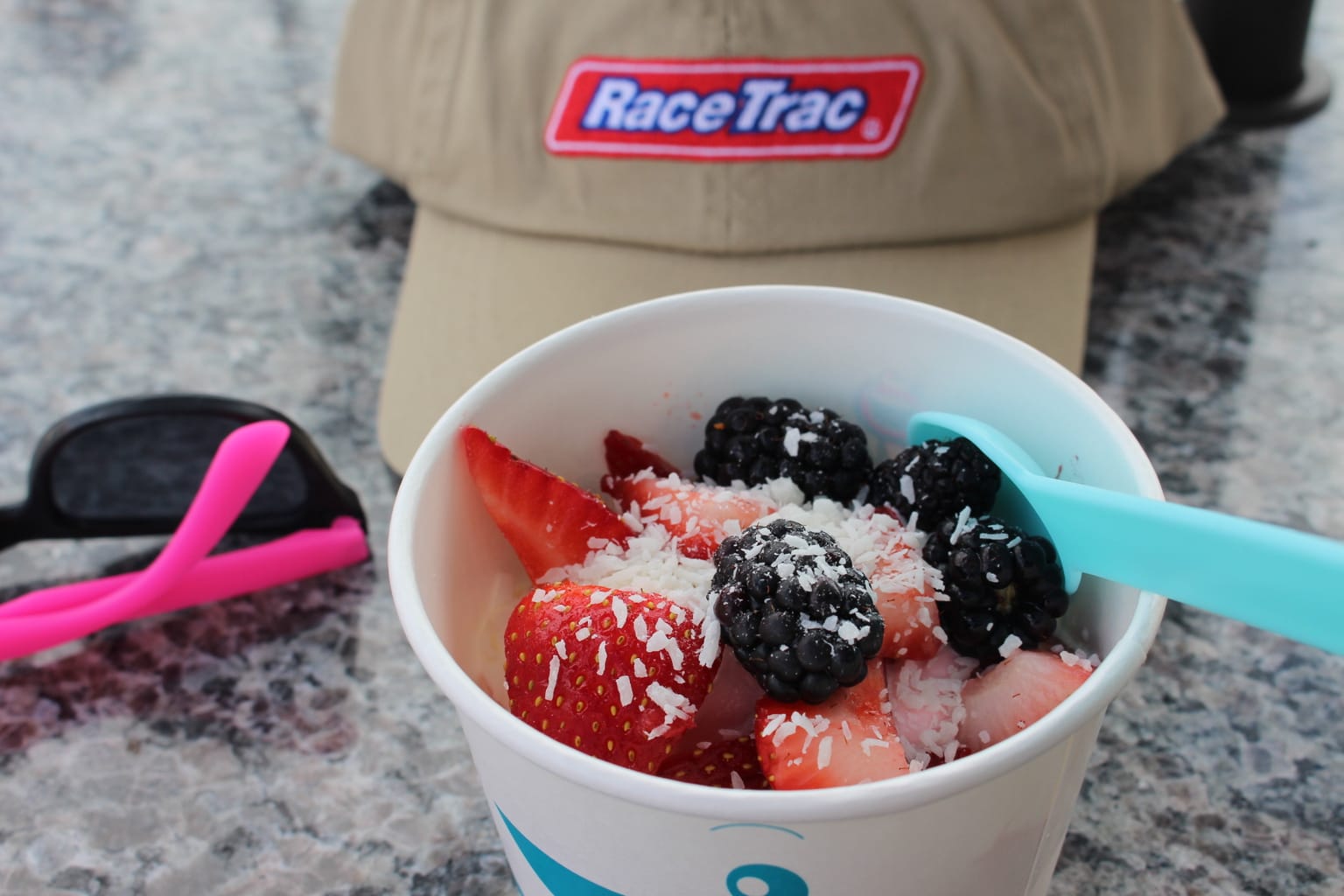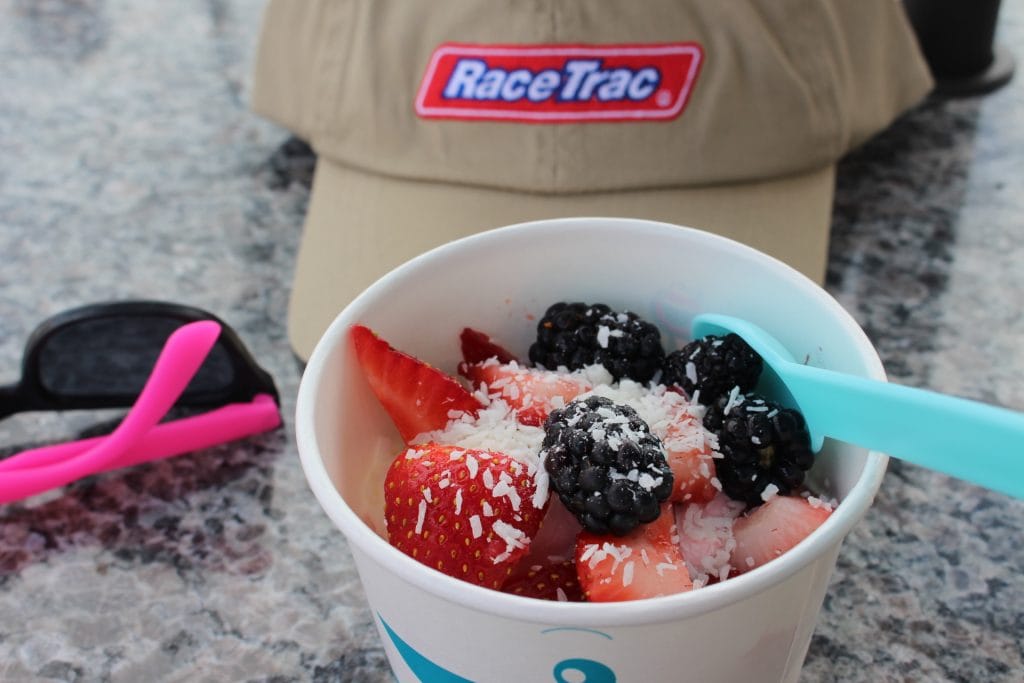 My day immediately got better!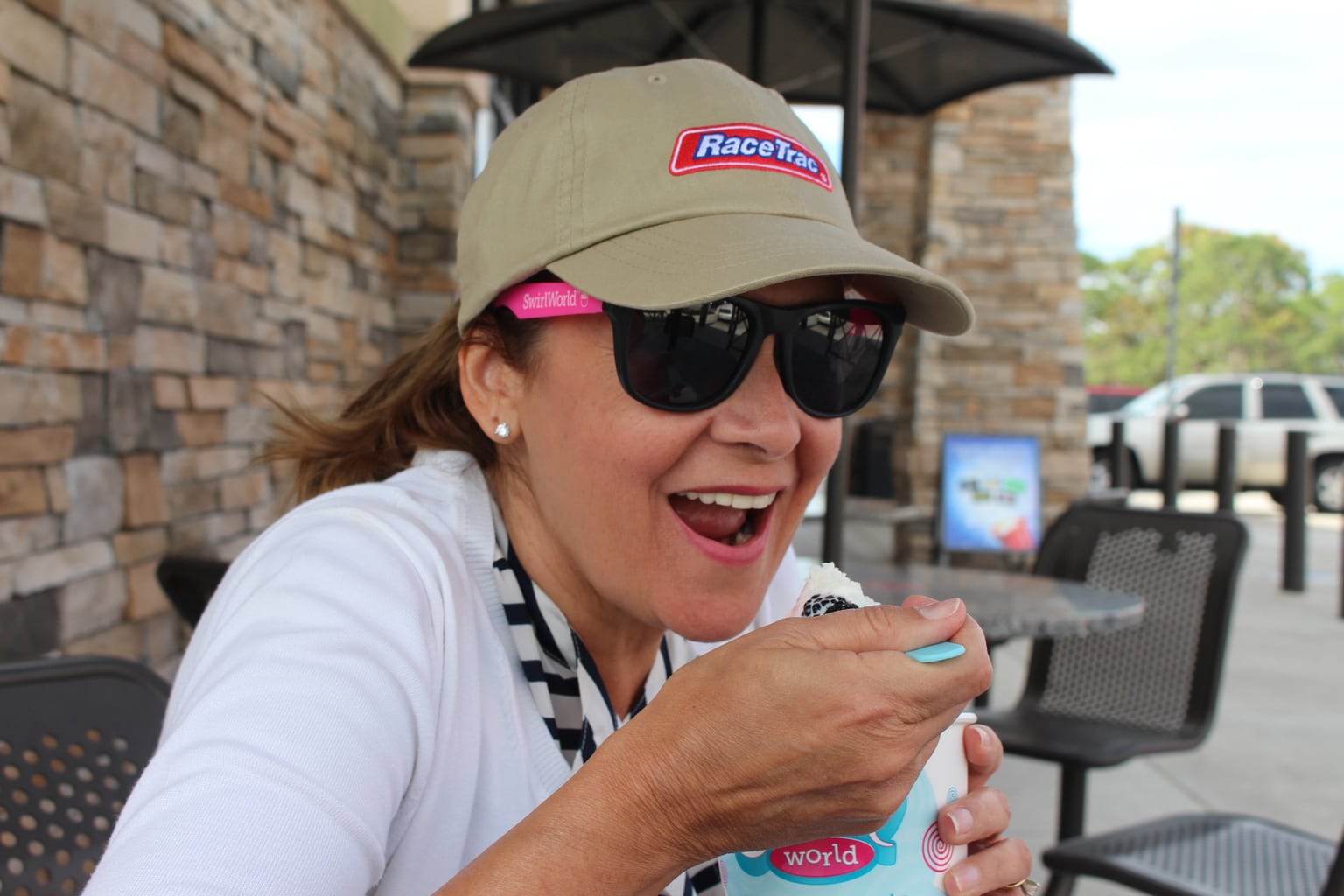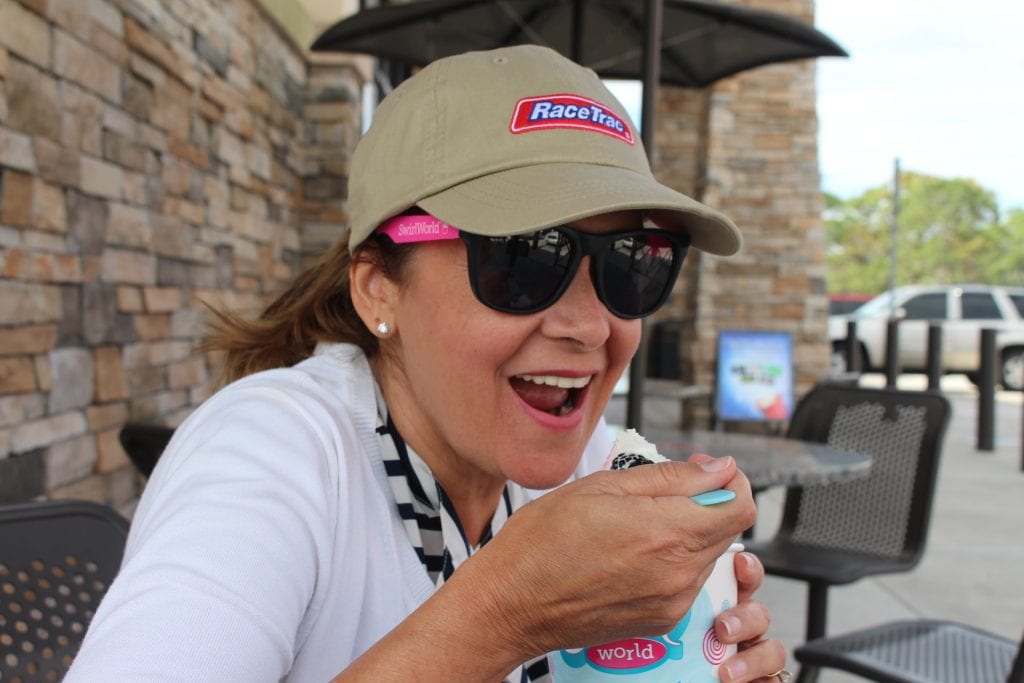 Whether you're a morning person or not, RaceTrac has so many options to make your day better. As a RaceTrac Ambassador, I've been learning a lot about their offerings, and the breakfast sandwiches rock...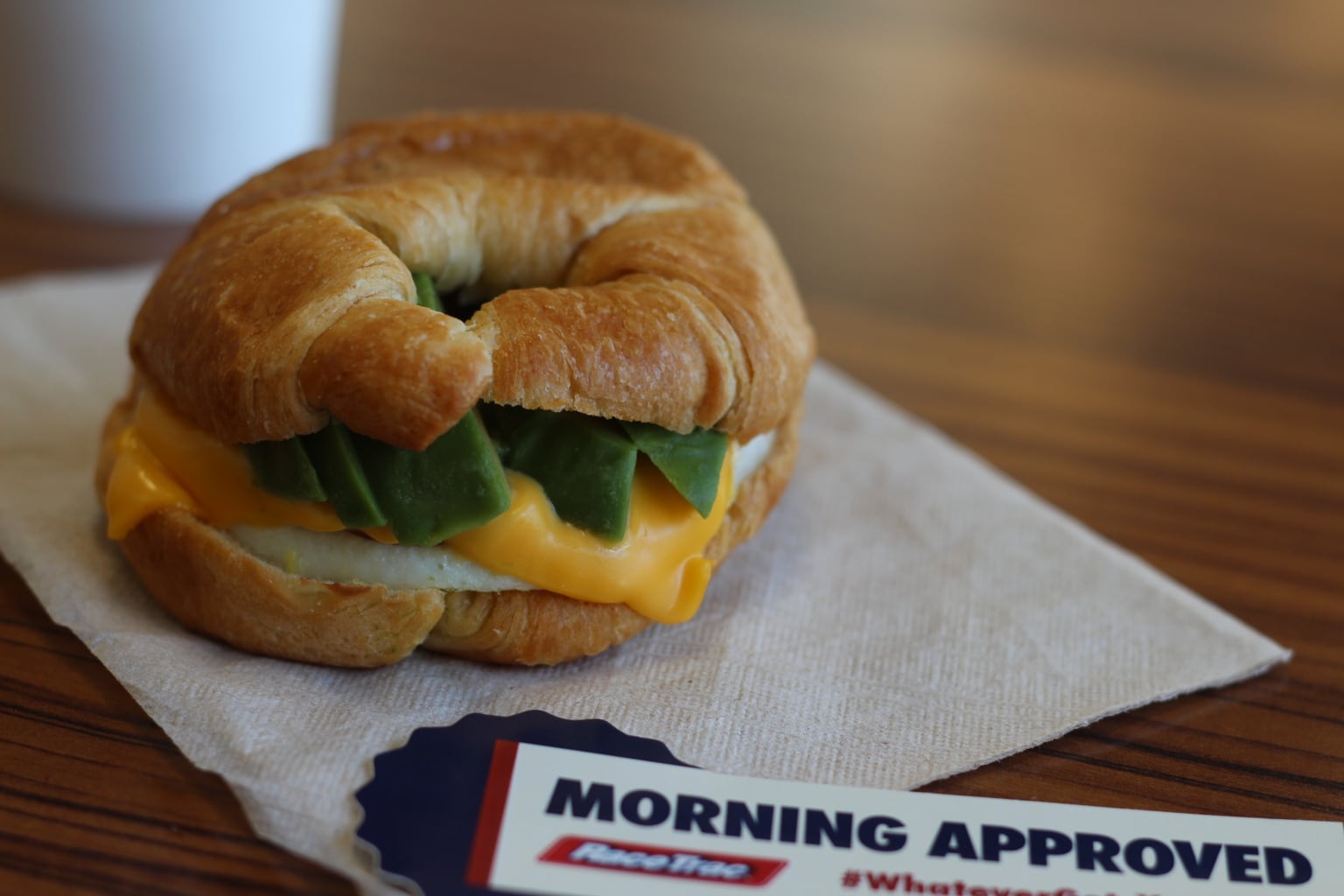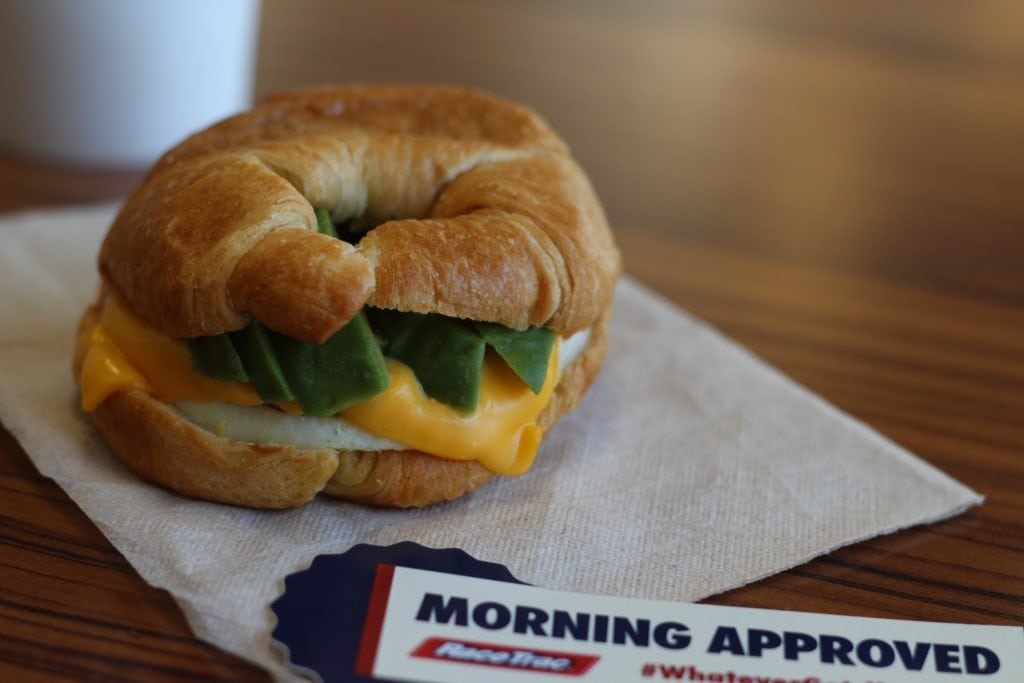 In fact, for the month of January, RaceTrac has a great offer to lift your spirits. Buy a breakfast sandwich, get any size coffee for $0.50. Pretty sweet deal for the coffee lovers like me!
But if you'd rather have a roller dog, they are hot on the rollers and ready for you to top them your way!
And RaceTrac offers more than hot dogs on the roller grill. You can grab a variety of items including taquitos, chicken roller bites, tamales and fun limited time offers like the bacon cheddar hot dog or pork egg roll!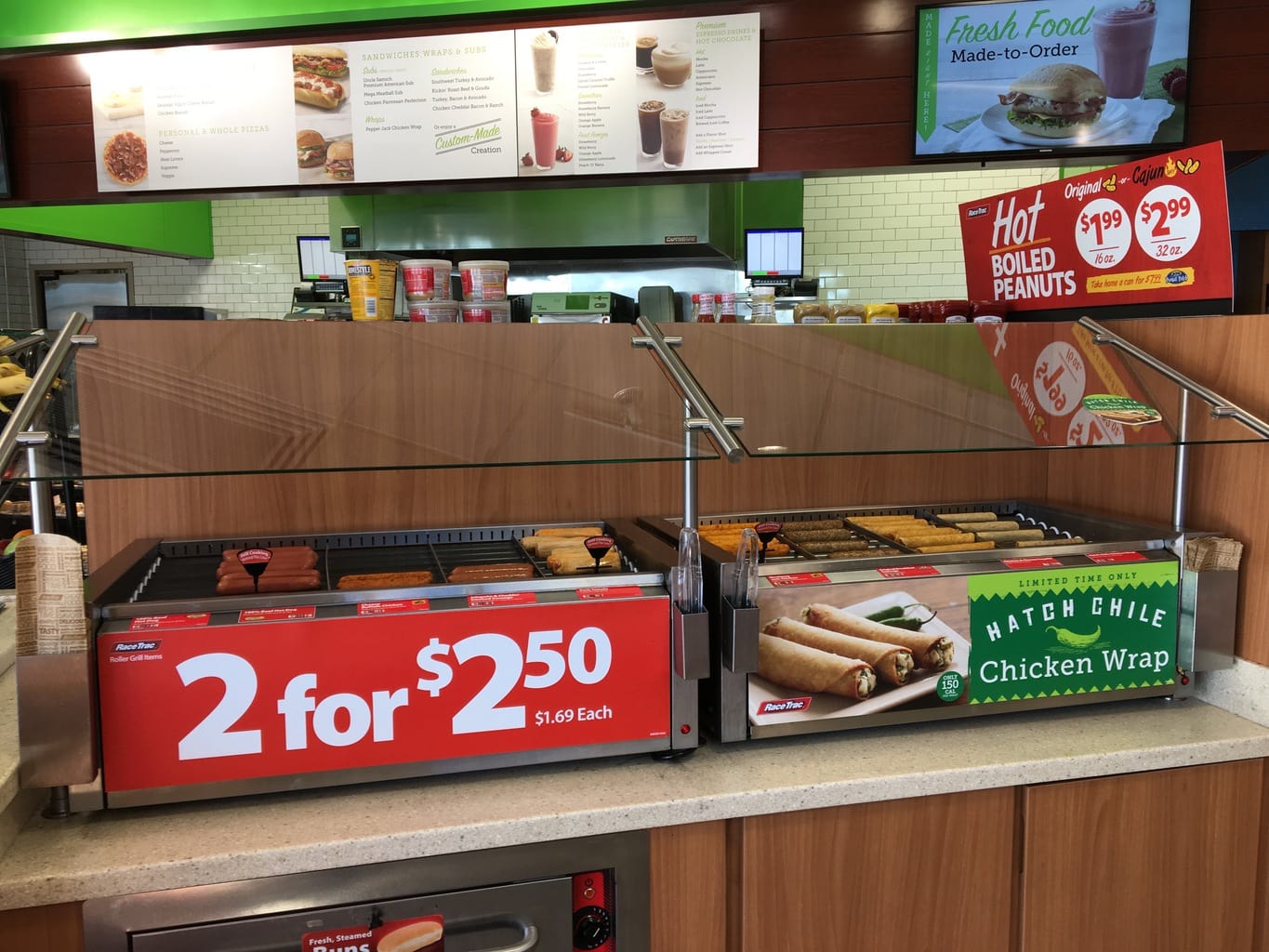 How about a slush on the side or your favorite soda freeze-style?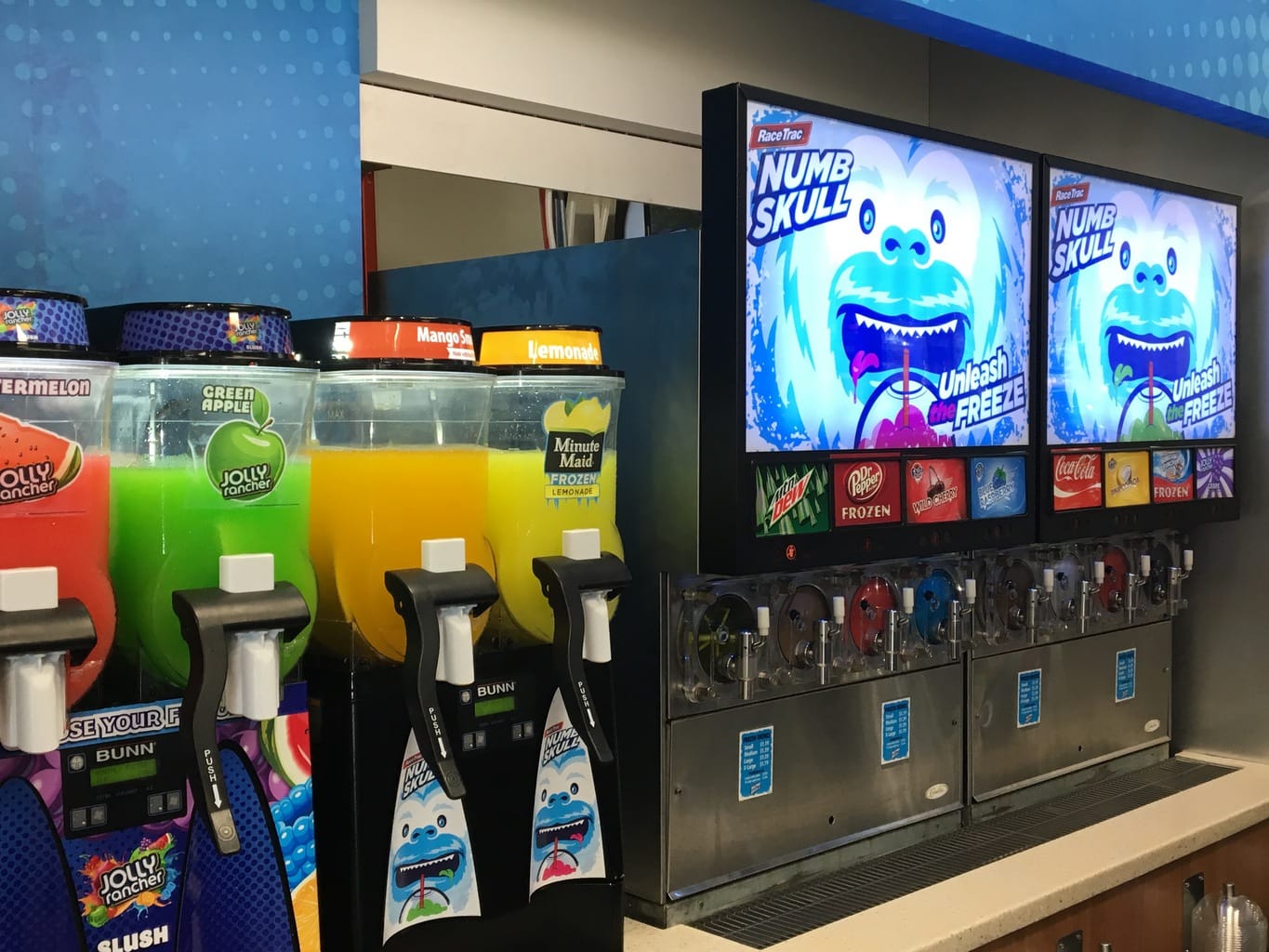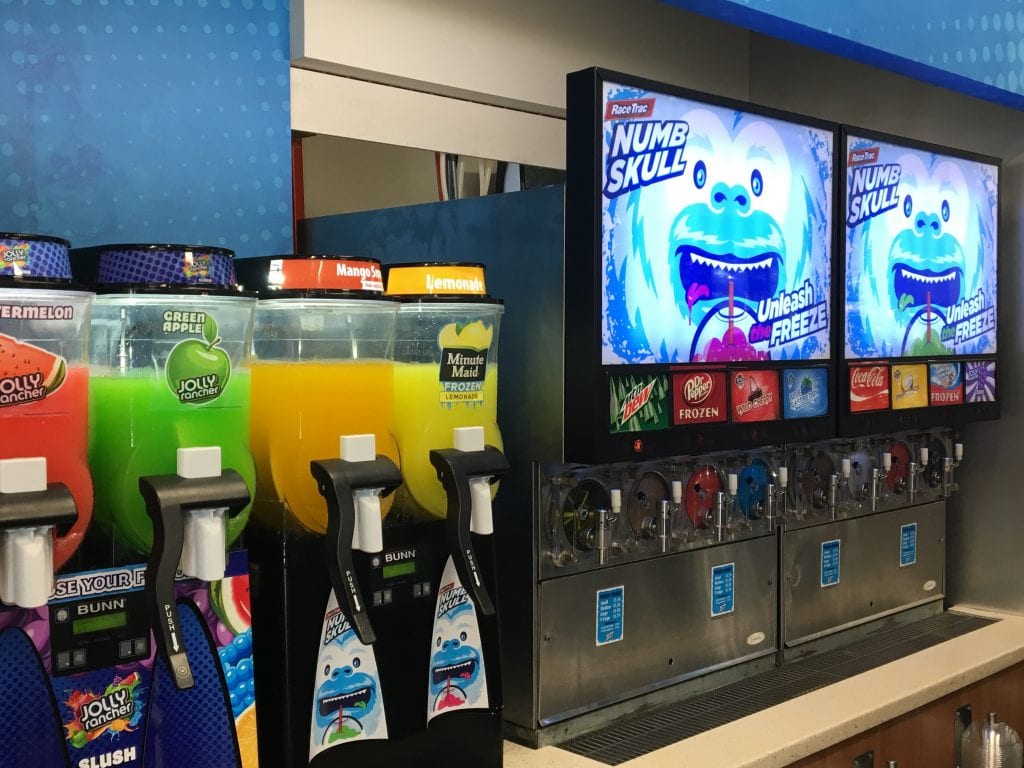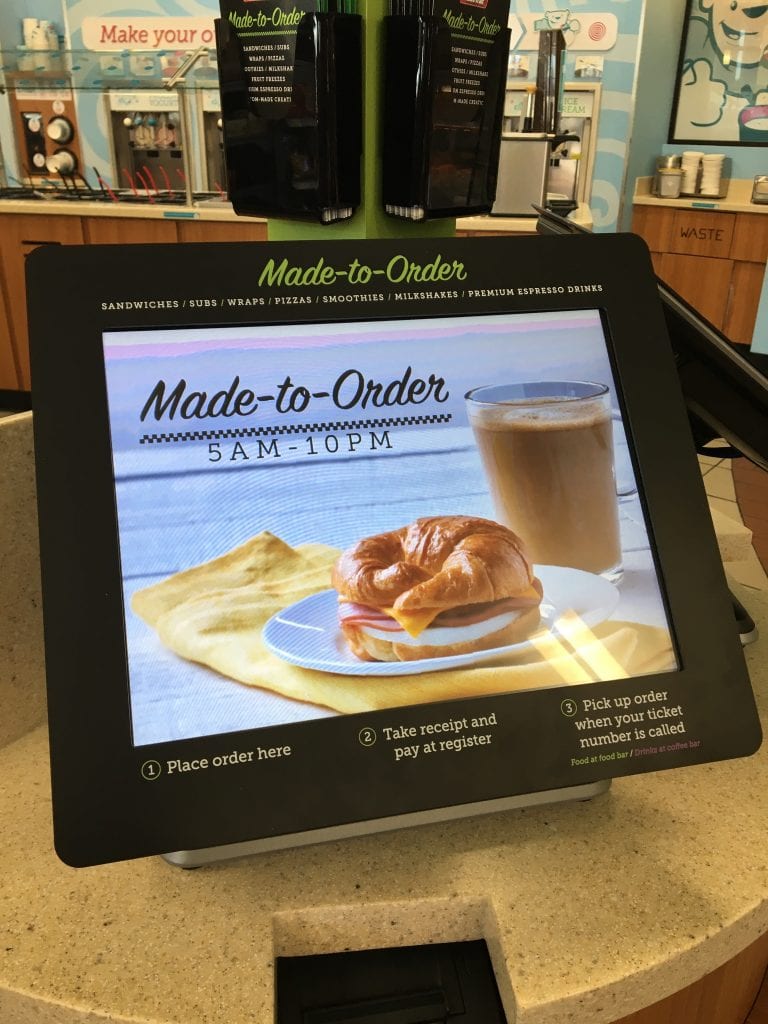 I was excited to learn that some RaceTrac locations have made-to-order items. Just walk up to the screen and make your selections!
Last week I stopped by and I ordered a pizza adding my husband's favorite toppings.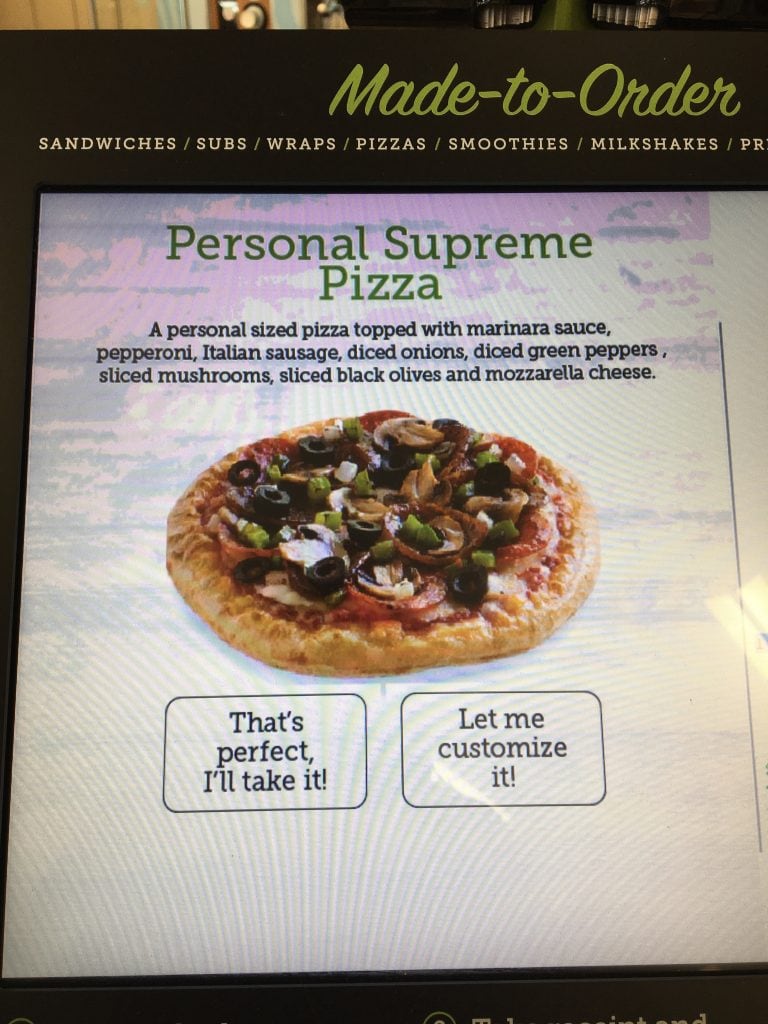 Customizing is so easy.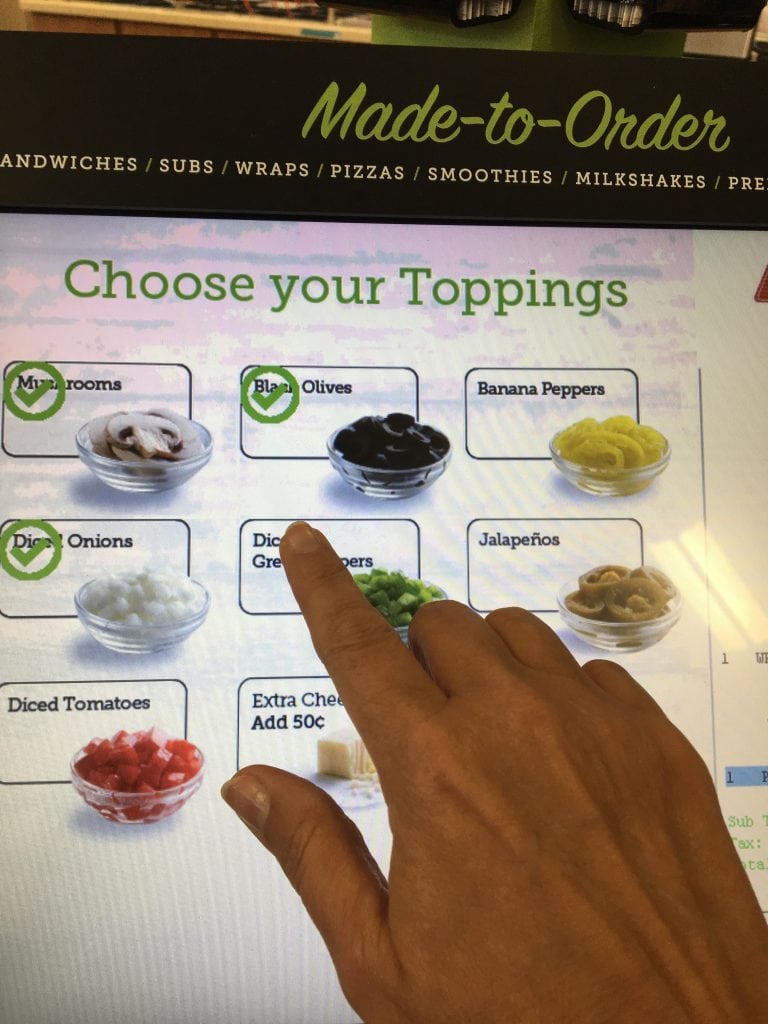 Who knew you could get fresh made-to-order pizza at participating RaceTrac locations?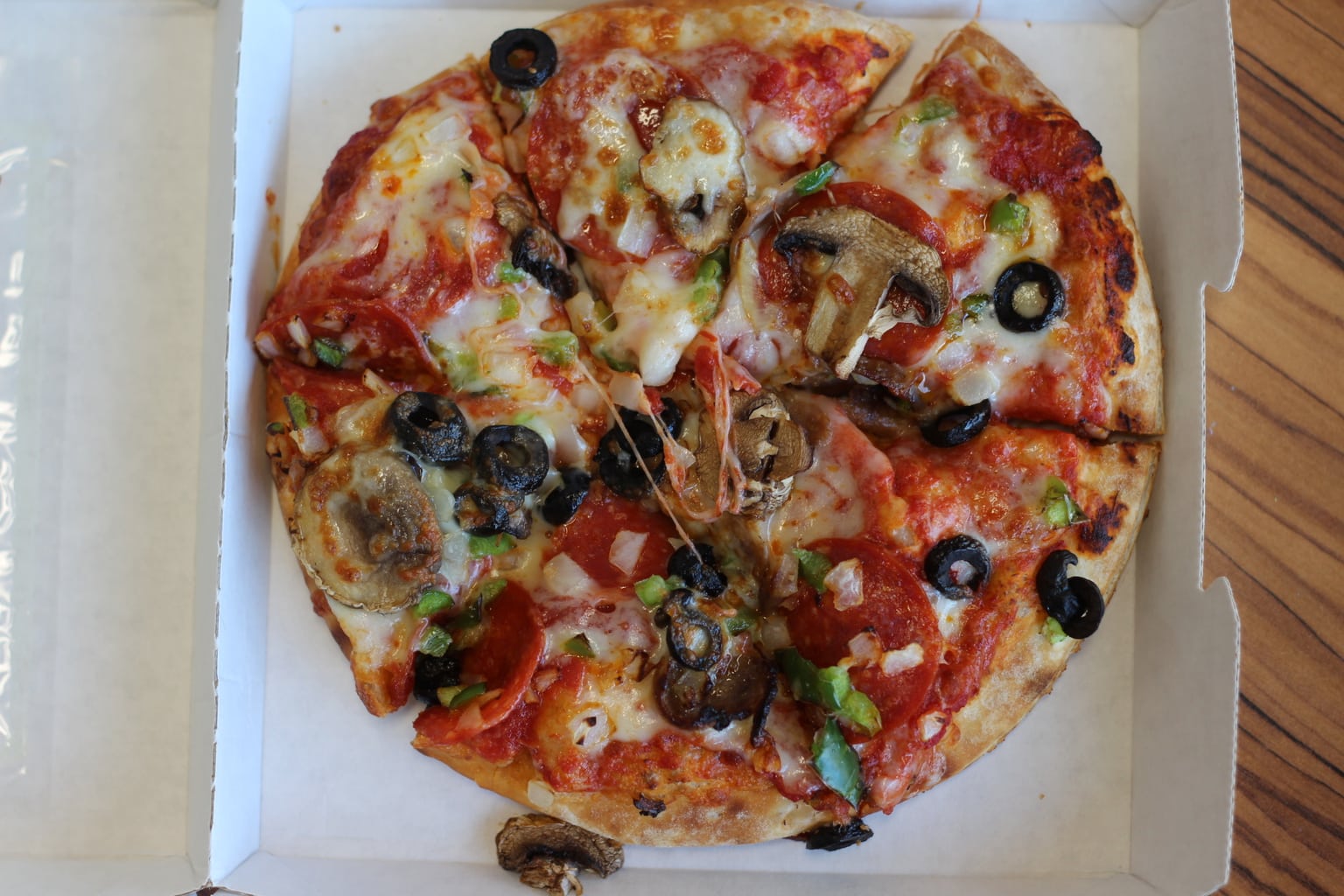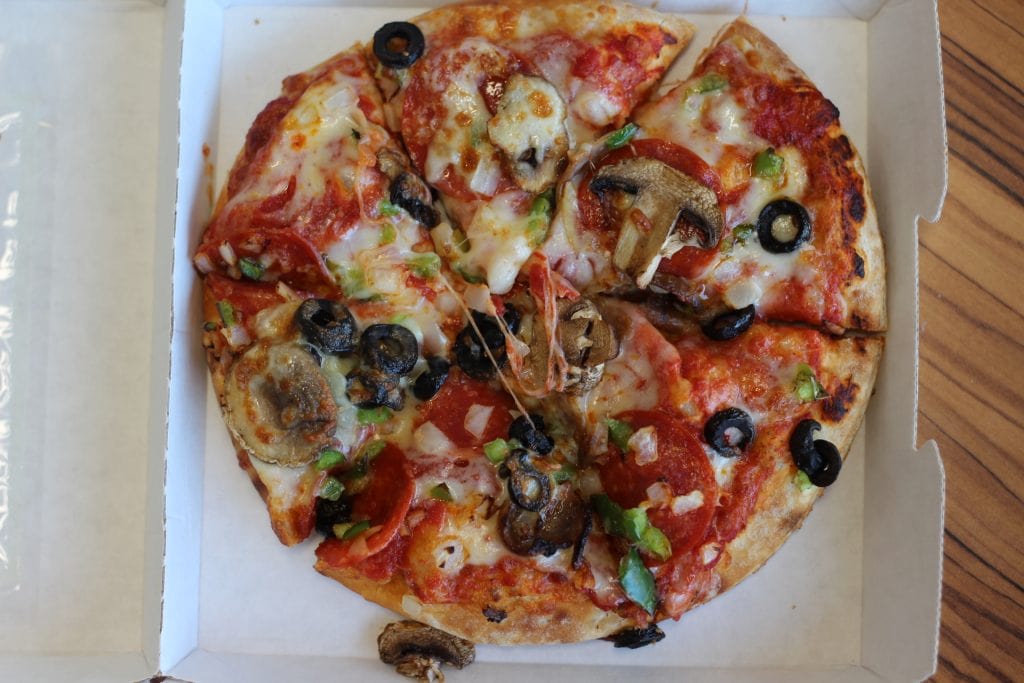 I even grabbed a made-to-order cappuccino for the road for myself. Tip: If you want skim milk, just ask. I wasn't able to make my drink skim on the order screen, but the employee behind the made-to-order counter told me she could do it. See what I mean? Whatever gets you going!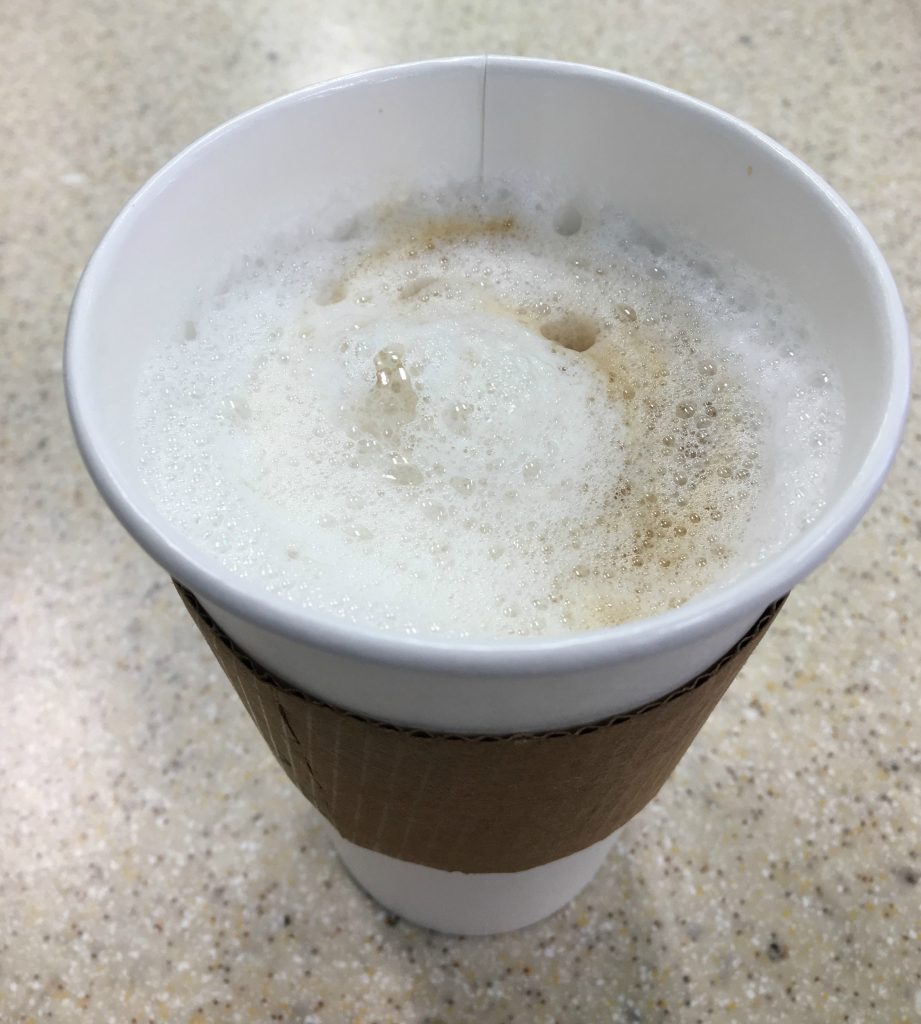 RaceTrac also has smiling faces that are there ready and waiting to serve up whatever gets you going.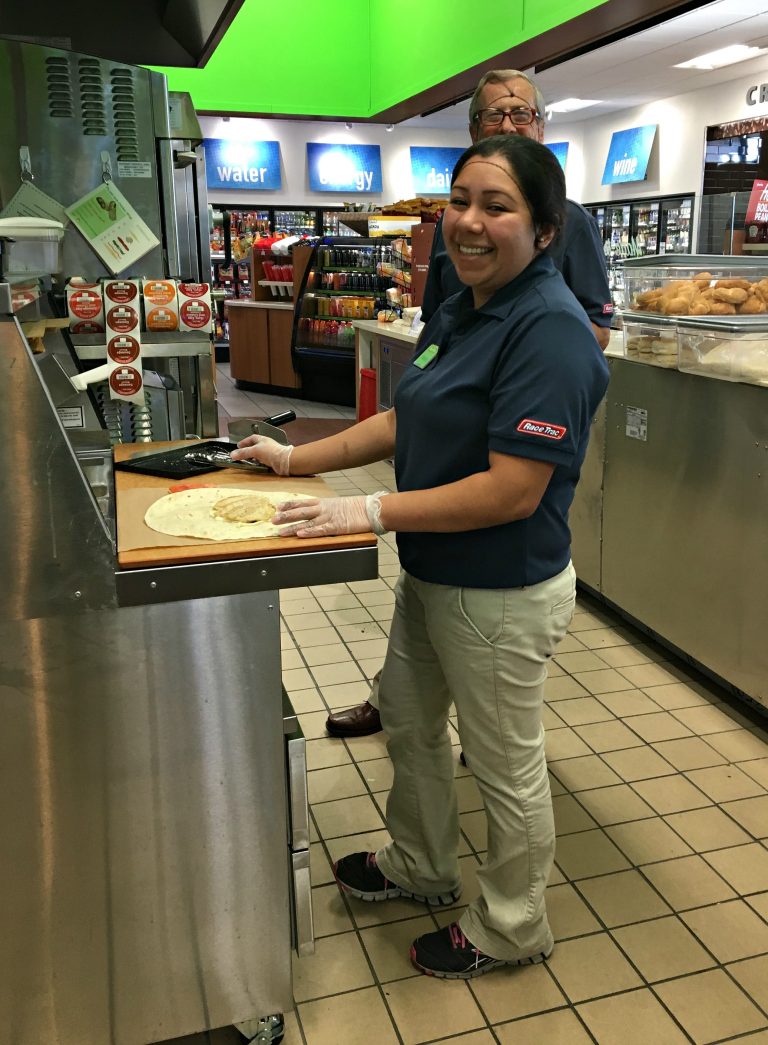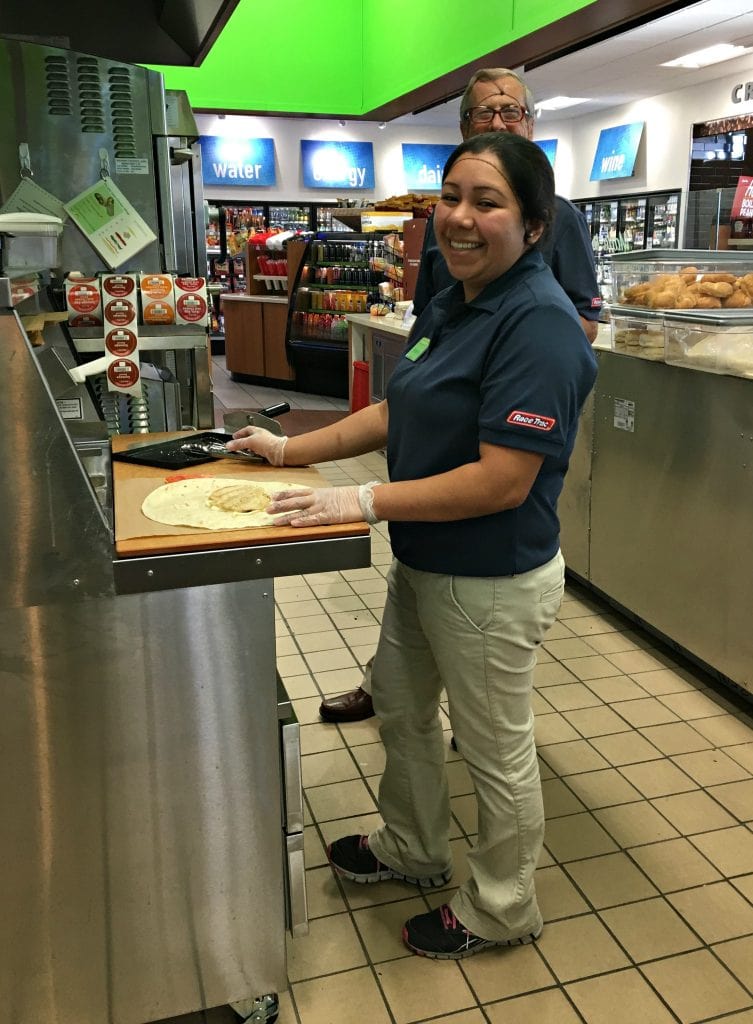 Don't worry, if you are a traditional breakfast lover, they've got you covered with a myriad of options, including lots of donut and muffin choices!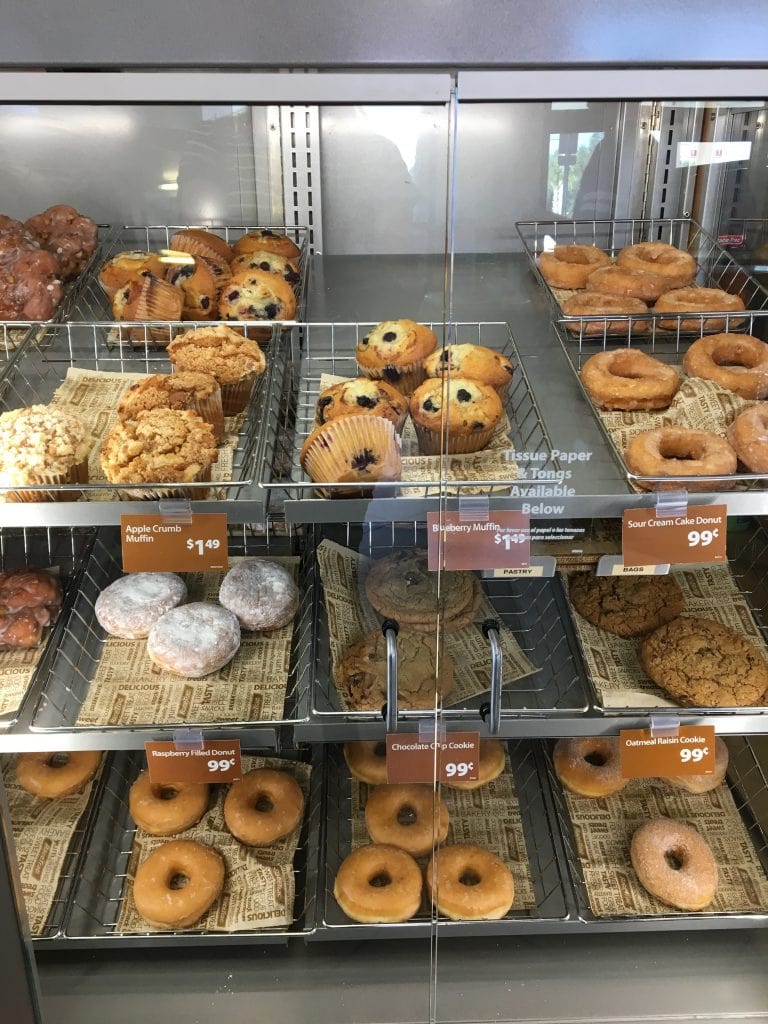 As I've said before, RaceTrac gets it.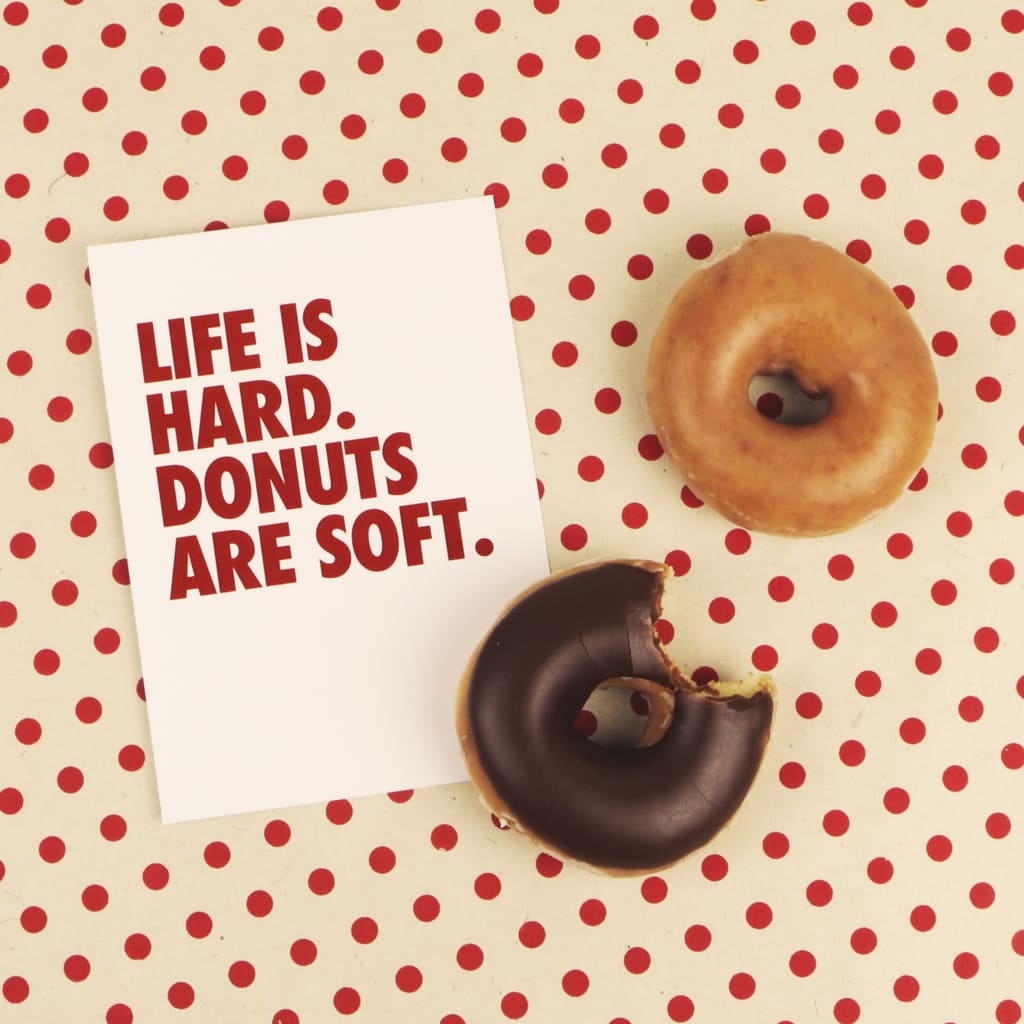 So the next time your day isn't going your way, stop into your local RaceTrac and turn it around.