Have you been to Busch Gardens Tampa? If you're headed to the Tampa Bay area on a family vacation, you must visit Busch Gardens.
Our family moved to Florida five years ago from Maryland. When living in the Washington, DC area, we would visit Busch Gardens Williamsburg in Virginia once a year or so.
Now that we're just 45 minutes from Tampa, the first thing we did when we moved here was get an annual pass to Busch Gardens Tampa.
There is so much to do there, whether you are a coaster lover or just love the animals and the shows (like me!)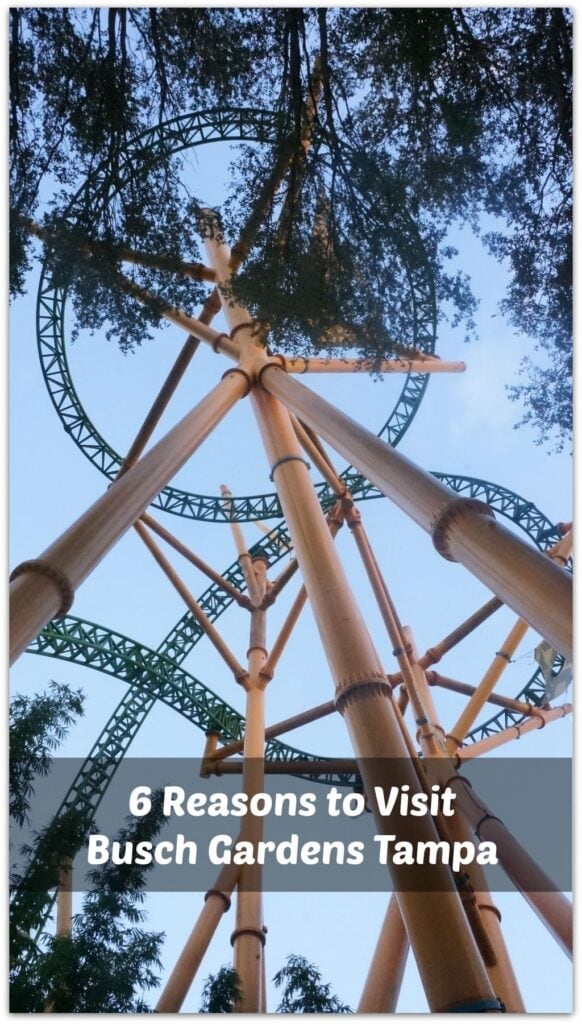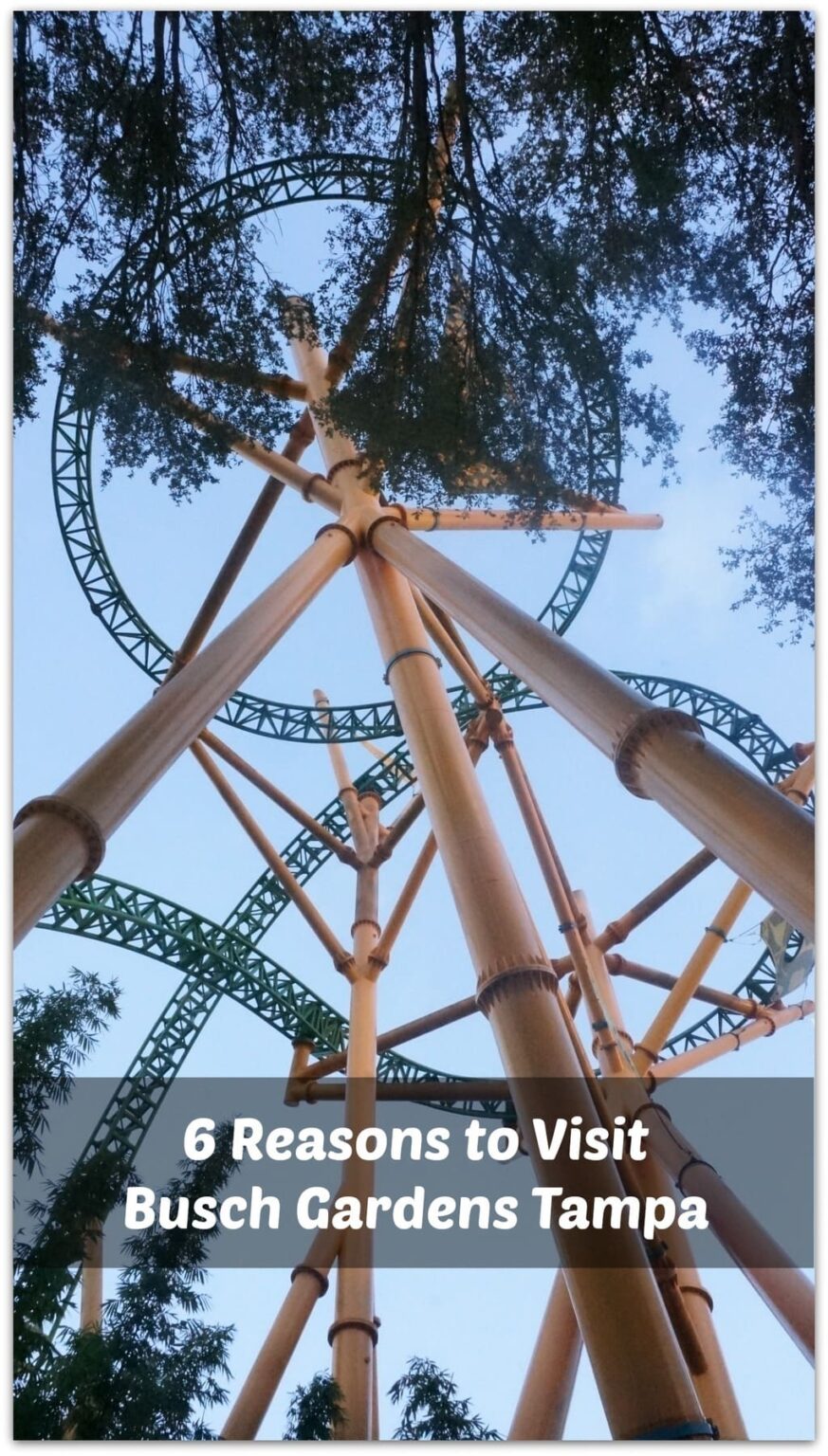 The weather was so perfect when we visited earlier this month. November is gorgeous in Tampa!
With 297 acres of things to do including exciting rides, an amazing zoo with more than 12,000 animals, live shows, restaurants, and lots of shops and games, Busch Gardens Tampa is the perfect family fun destination.
The only question we have each time we visit is...What do we do first?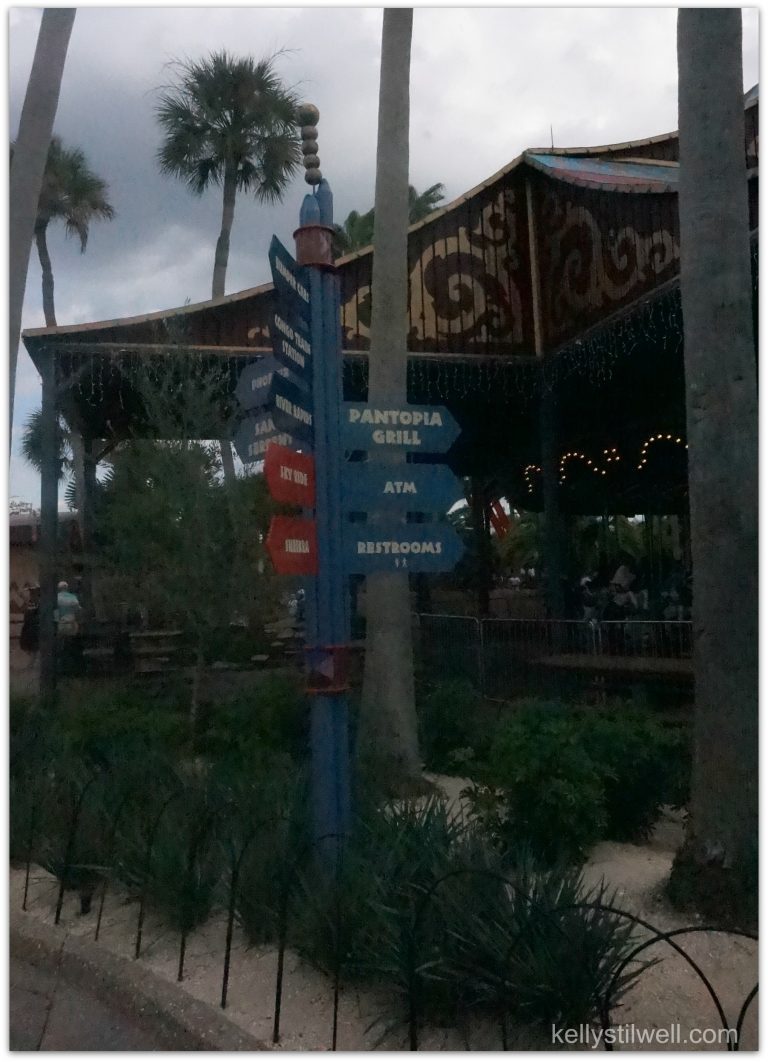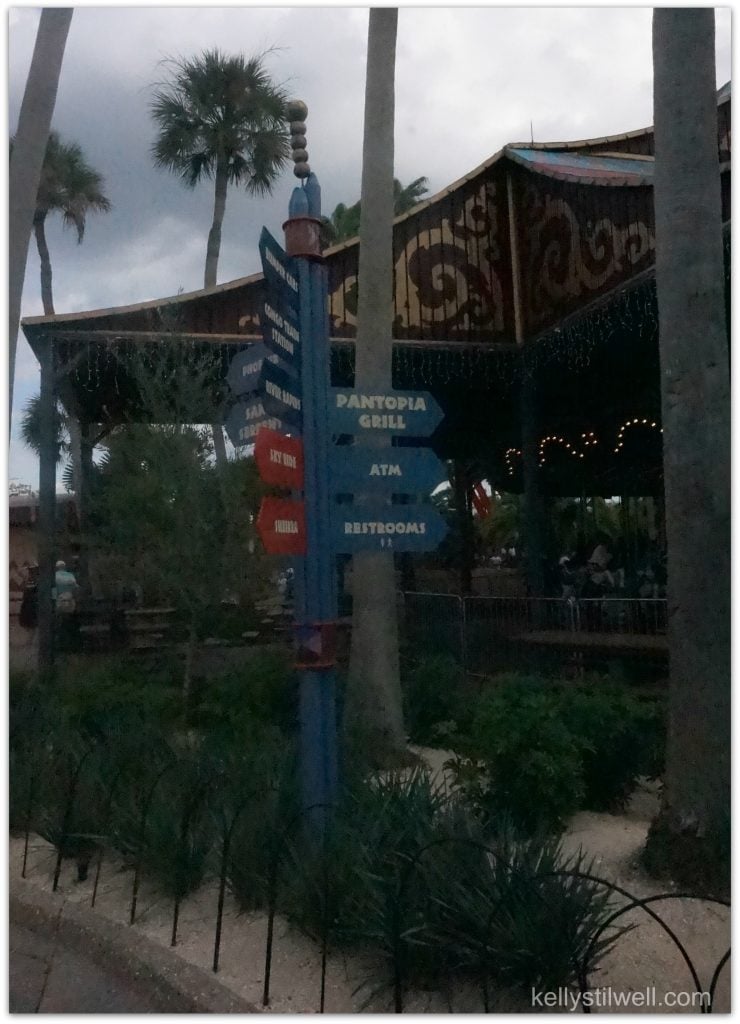 I thought I would at least break it down a little for you, and give you my top reasons why l love hanging out at Busch Gardens.
6 Reasons to Visit
First of all, we love the animals. I've worked with injured wildlife for over 20 years, and my husband briefly went to school to be a vet. Our family loves animals of all shapes and sizes.
The Animals
My daughter brought this home in her hand last week long enough to show her sister, name it, and release it.
Yep. That's what my kids do! That's a Triceratops Beetle, by the way. My younger daughter wanted to be an entomologist for years!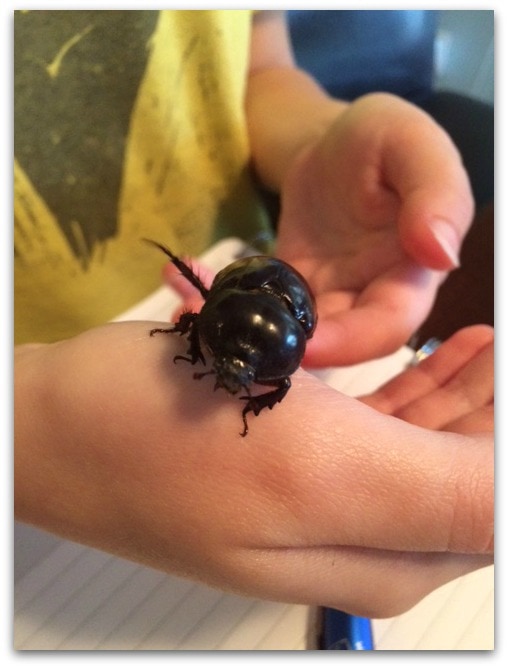 I don't recall seeing bugs at Busch Gardens, but you will see snakes, frogs, lemurs, ocelots, bush babies and others still young enough to be on a regular watch when you visit Jambo Junction.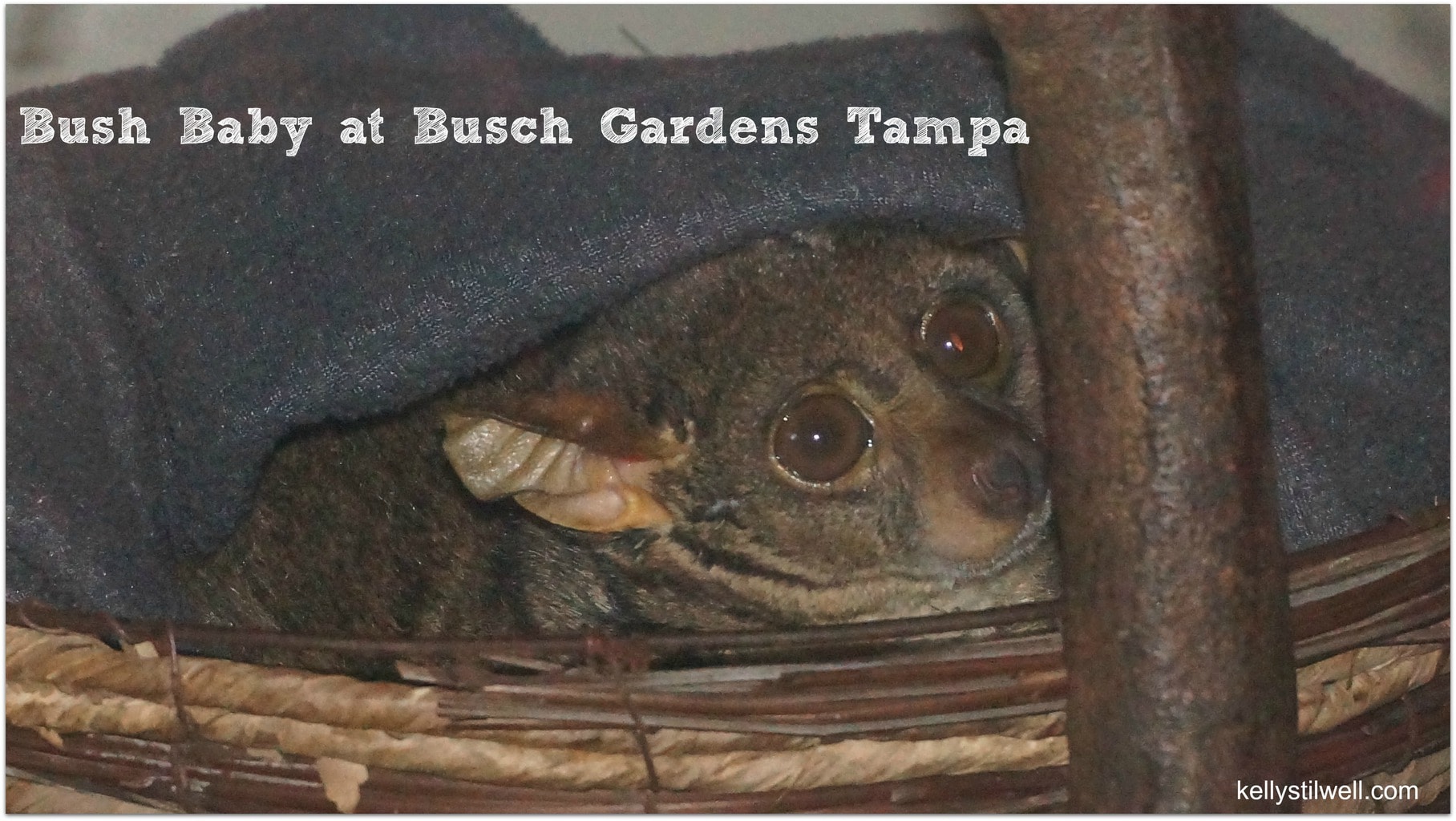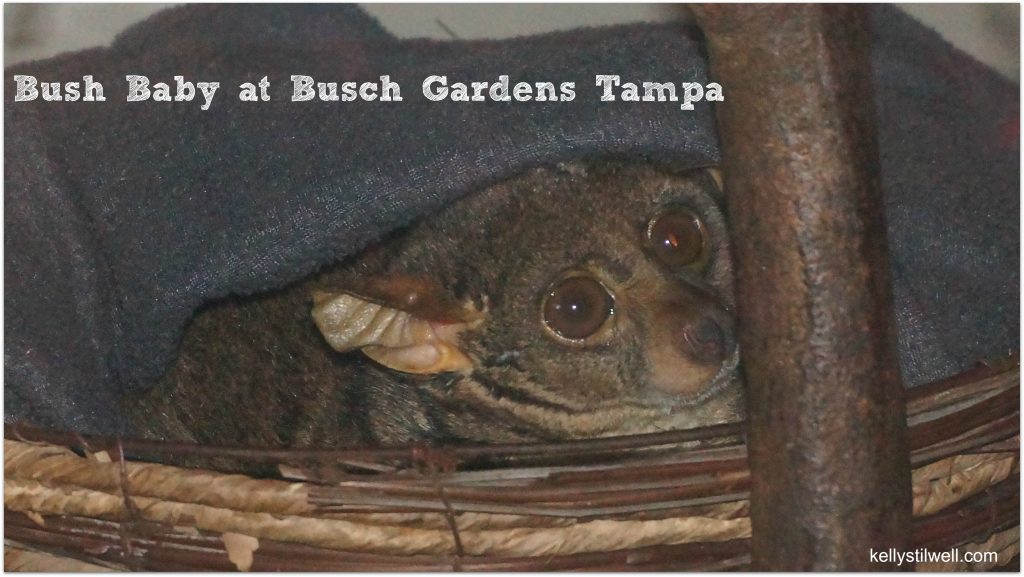 It's also where our favorite bird, Tufts, resides. Tufts is a Southern Ground Hornbill and is now an animal ambassador. He isn't always out like he used to be, but he will be brought out for a special presentation pretty regularly.

Note: We have not visited in a while so can't confirm if Tufts is still there.
Jambo Junction is the first reason to visit Busch Gardens Tampa!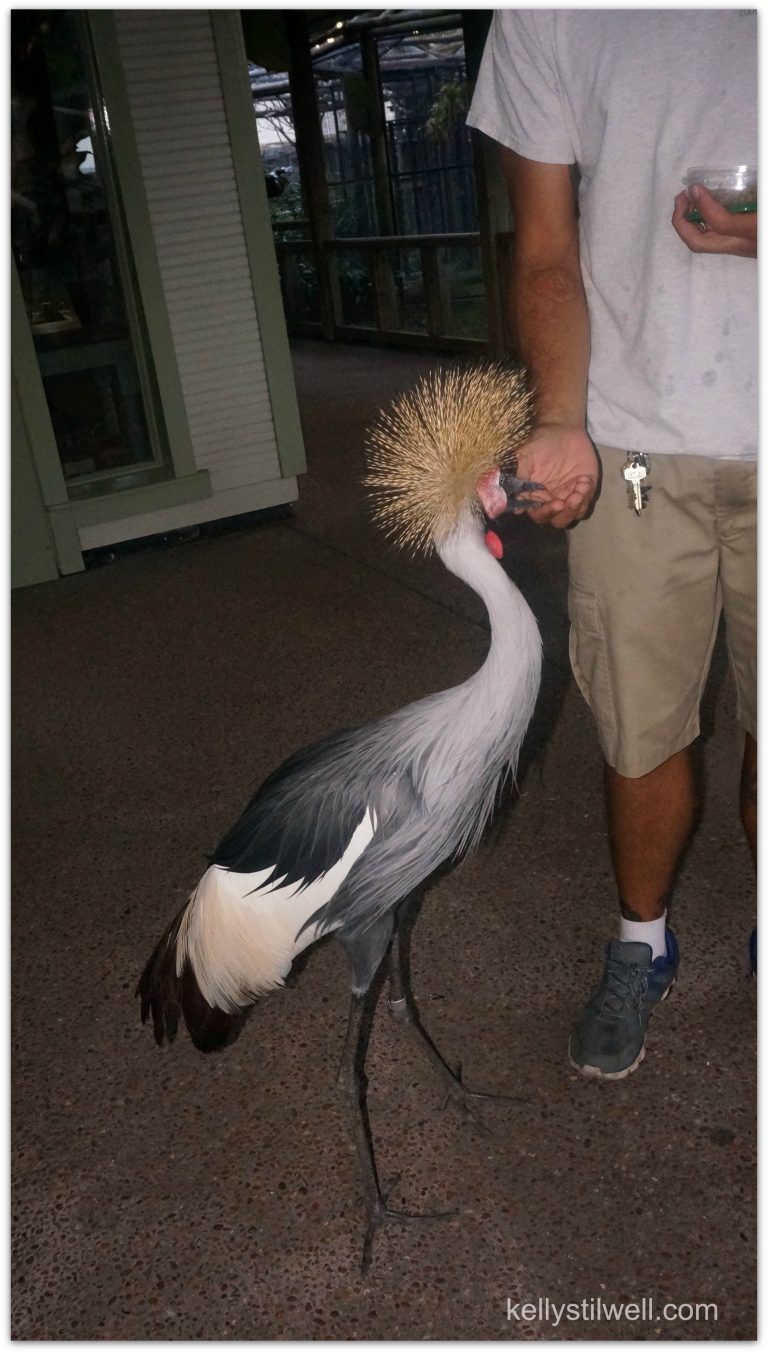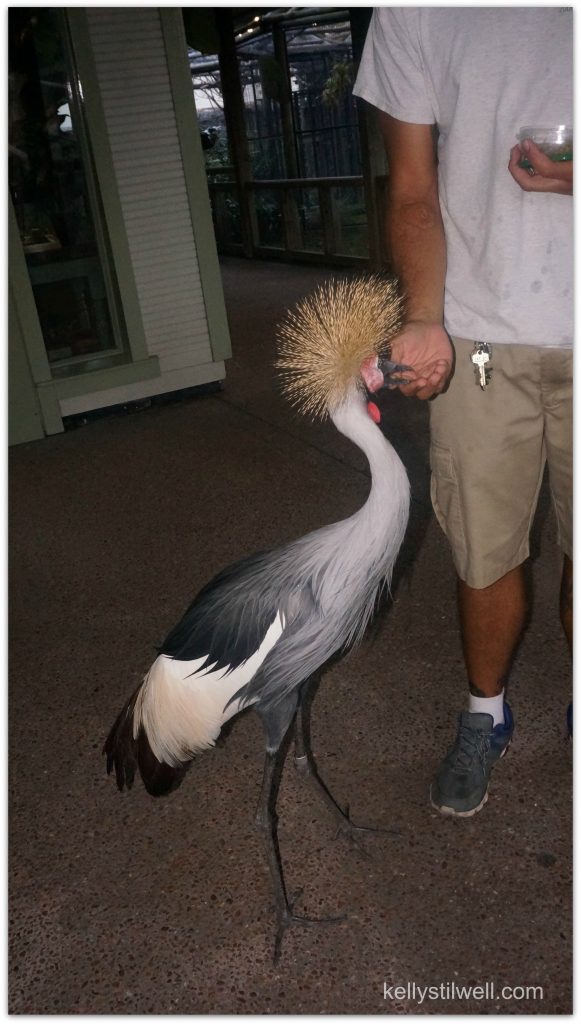 We also love feeding the Flamingos!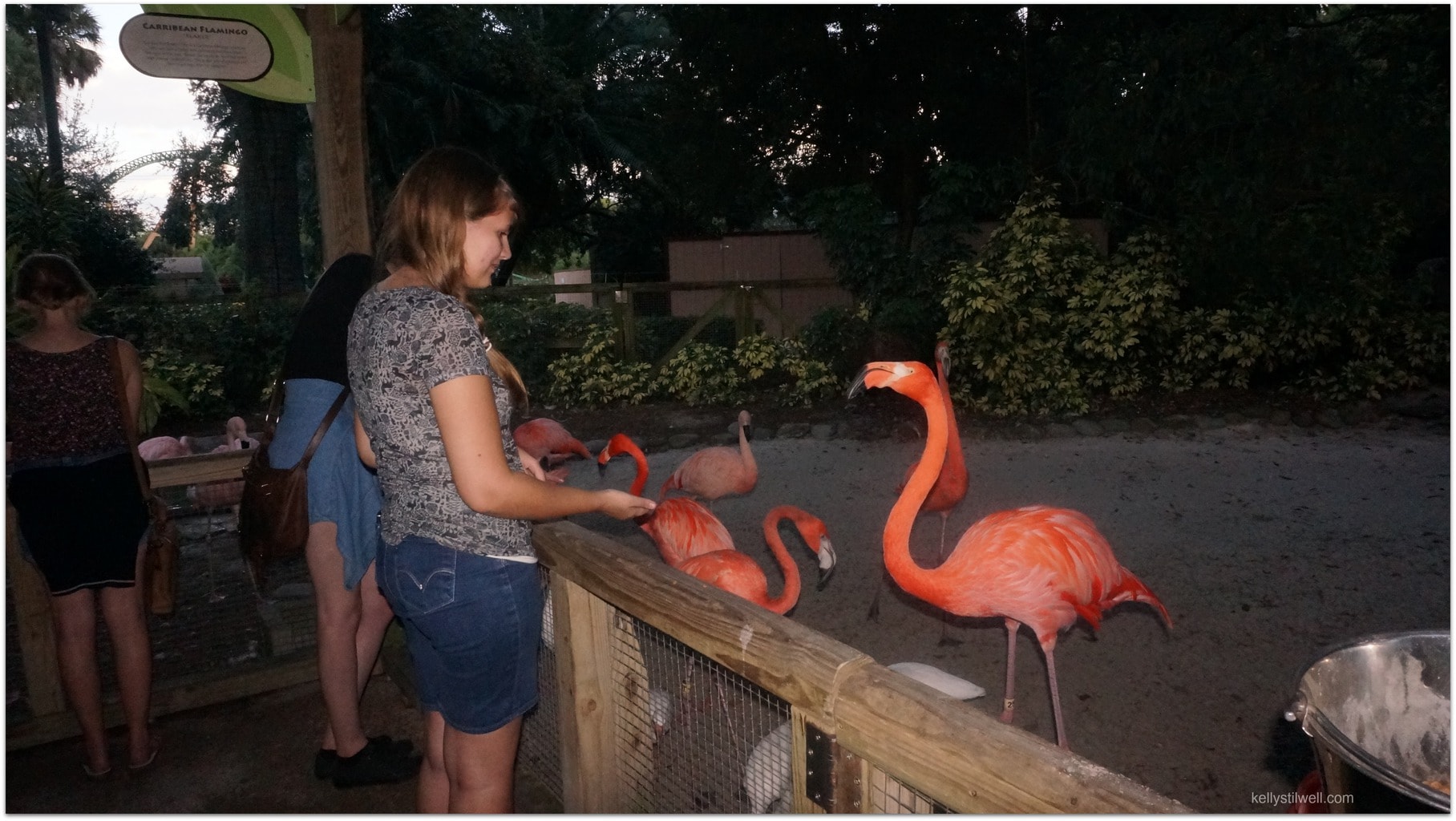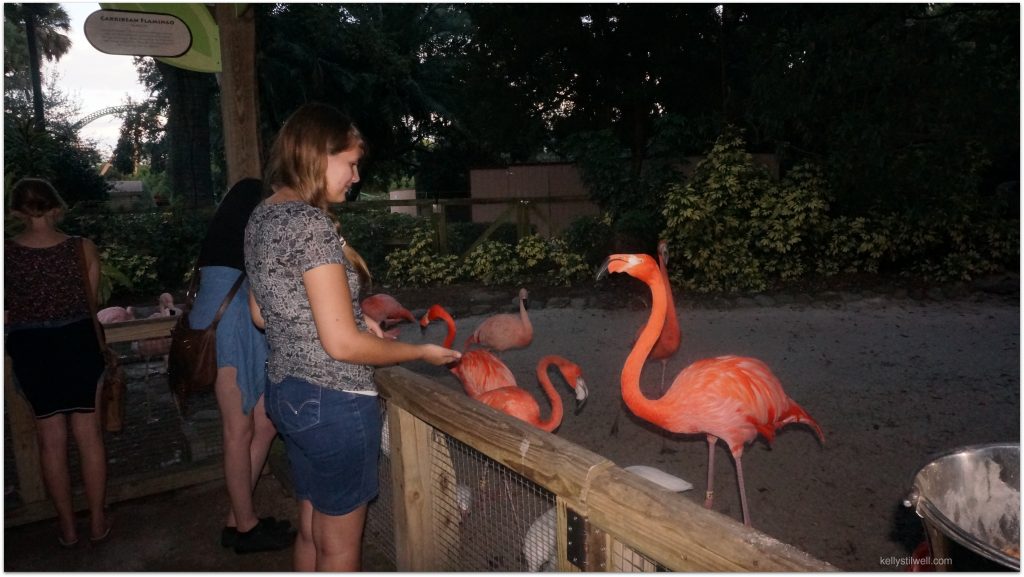 2 The Shows
The second reason you should visit Busch Gardens Tampa is to see the shows! 
I went in to see Opening Night Critters, but for some reason the show had been canceled. Busch Gardens never disappoints, and we had an up-close and personal visit with the animals instead!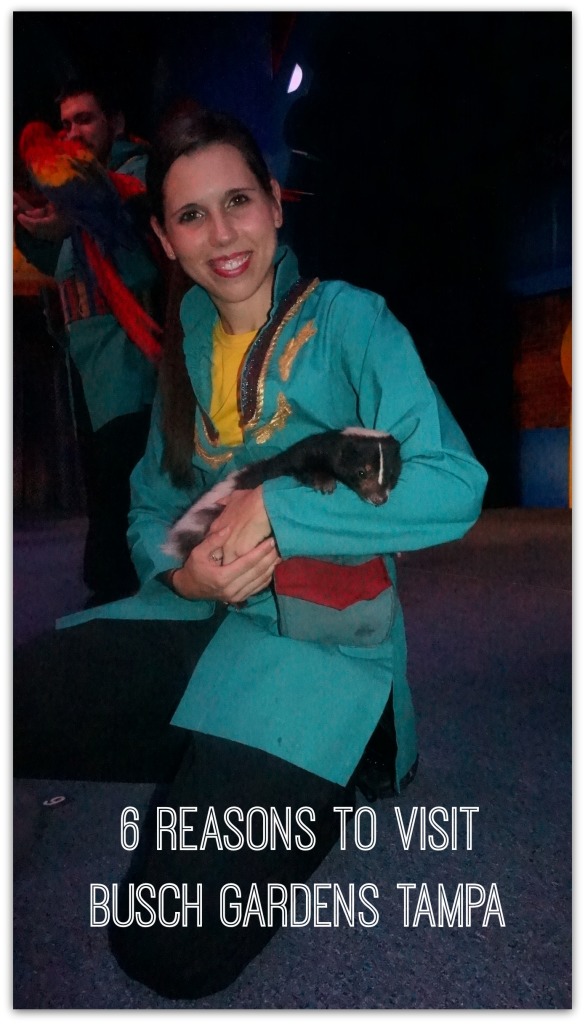 Isn't the owl gorgeous?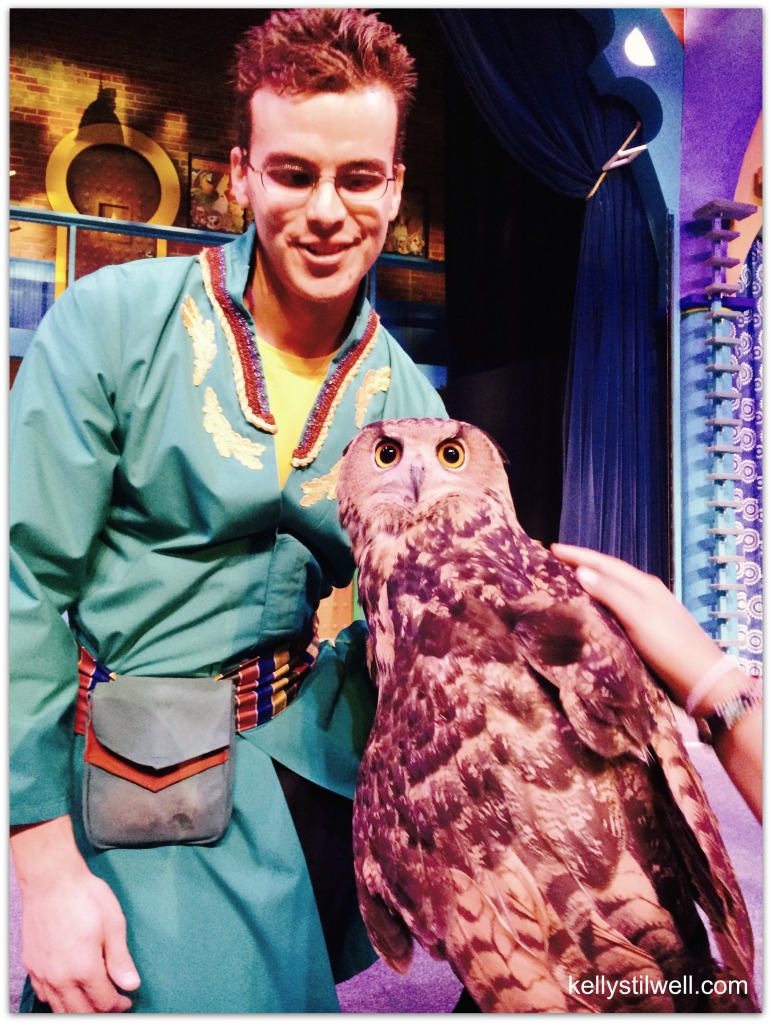 I helped rescue an owl many years ago that had gotten caught in a chimney. It was so cool to be so close to this one!
This brings me to my third reason to visit Busch Gardens Tampa.
3 The Animal Care Center
The Animal Care Center is where you can observe and sometimes even take part in the care of the animals at Busch Gardens. Busch Gardens Tampa cares for more than 12,000 animals of 300 species. That's a lot to tend to!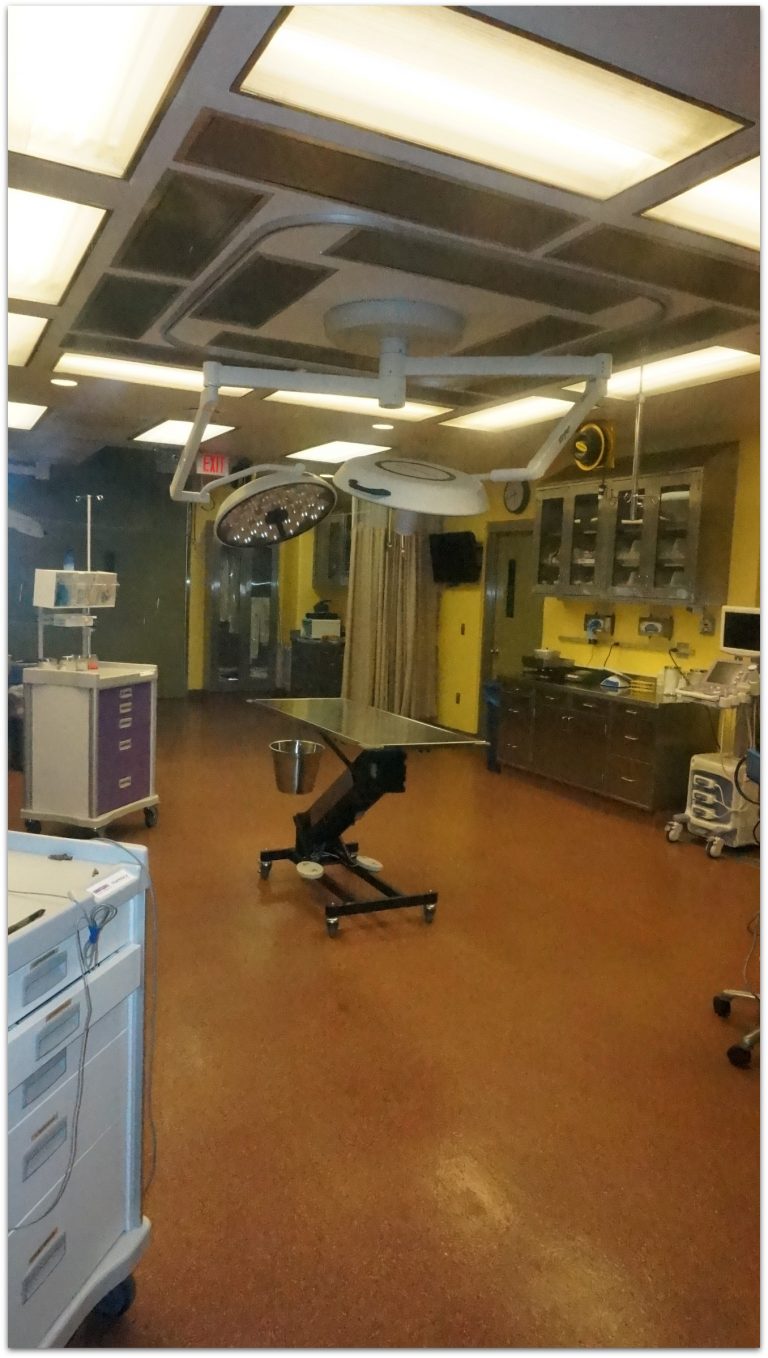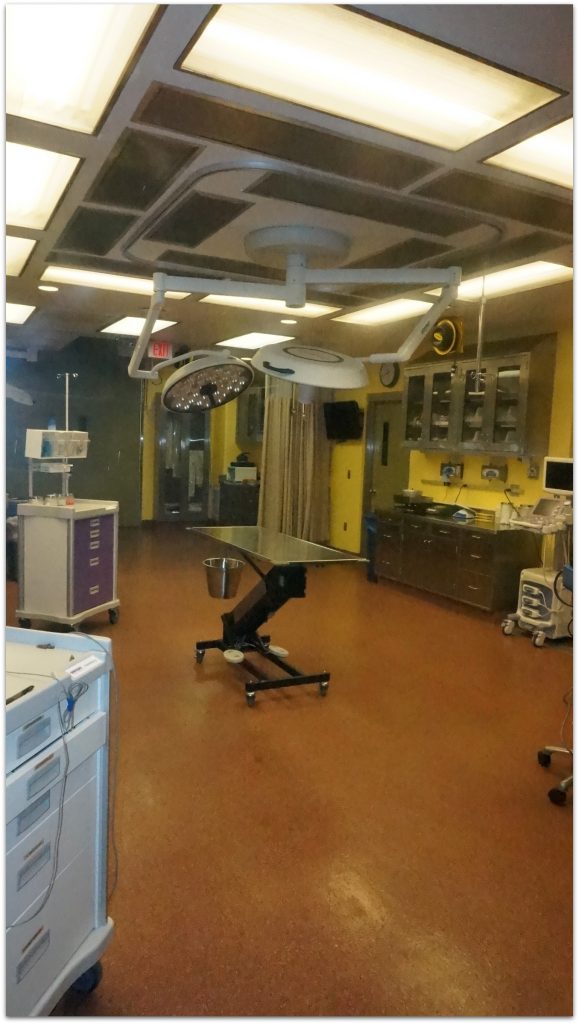 Each year, the animals at Busch Gardens Tampa eat about 1.4 million pounds of food, which is about 4,000 pounds each and every day!
The nutritional team at Busch Gardens Tampa modifies about 60% of the diets, so each animal is getting what's best for them.
I love hanging out at the Animal Care Center. There are a lot of interactive exhibits there, too, so you can learn about all the animals Busch Gardens cares for, like the cheetah, below.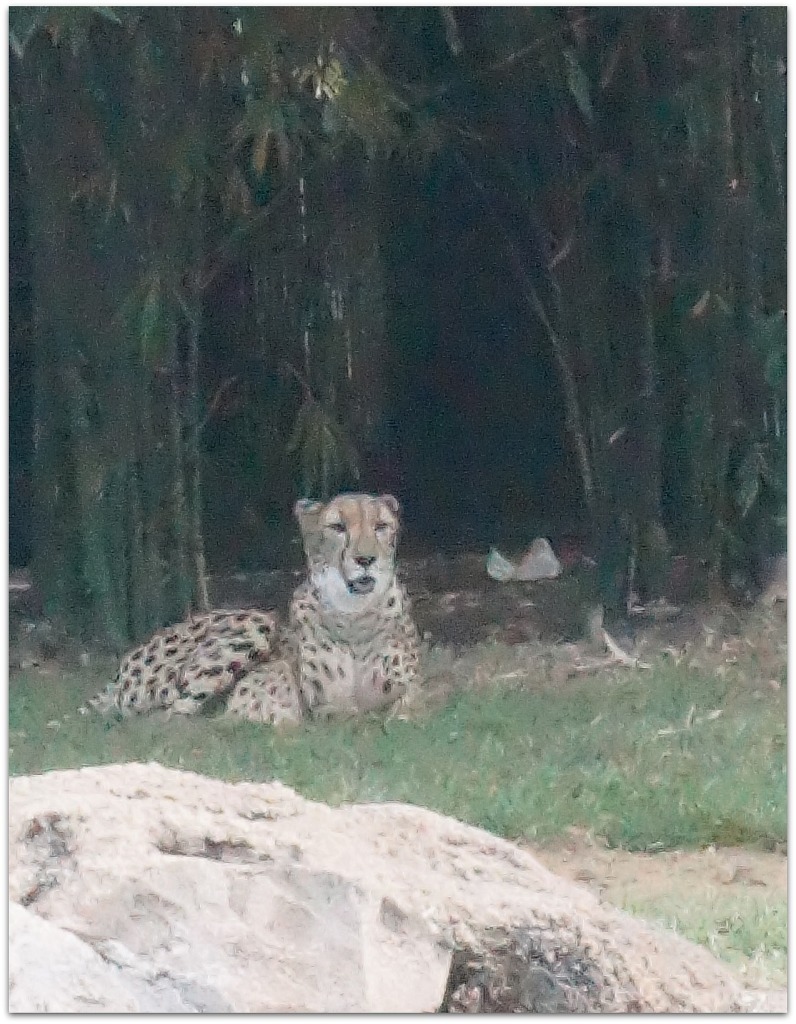 4 Edge of Africa
Edge of Africa has lion cubs! Besides lions, you'll also see lemurs, hippos, meerkats, and more!
This is such a fun area to walk through. You will also see Bengal tigers, Orangutans, and more at Jungala.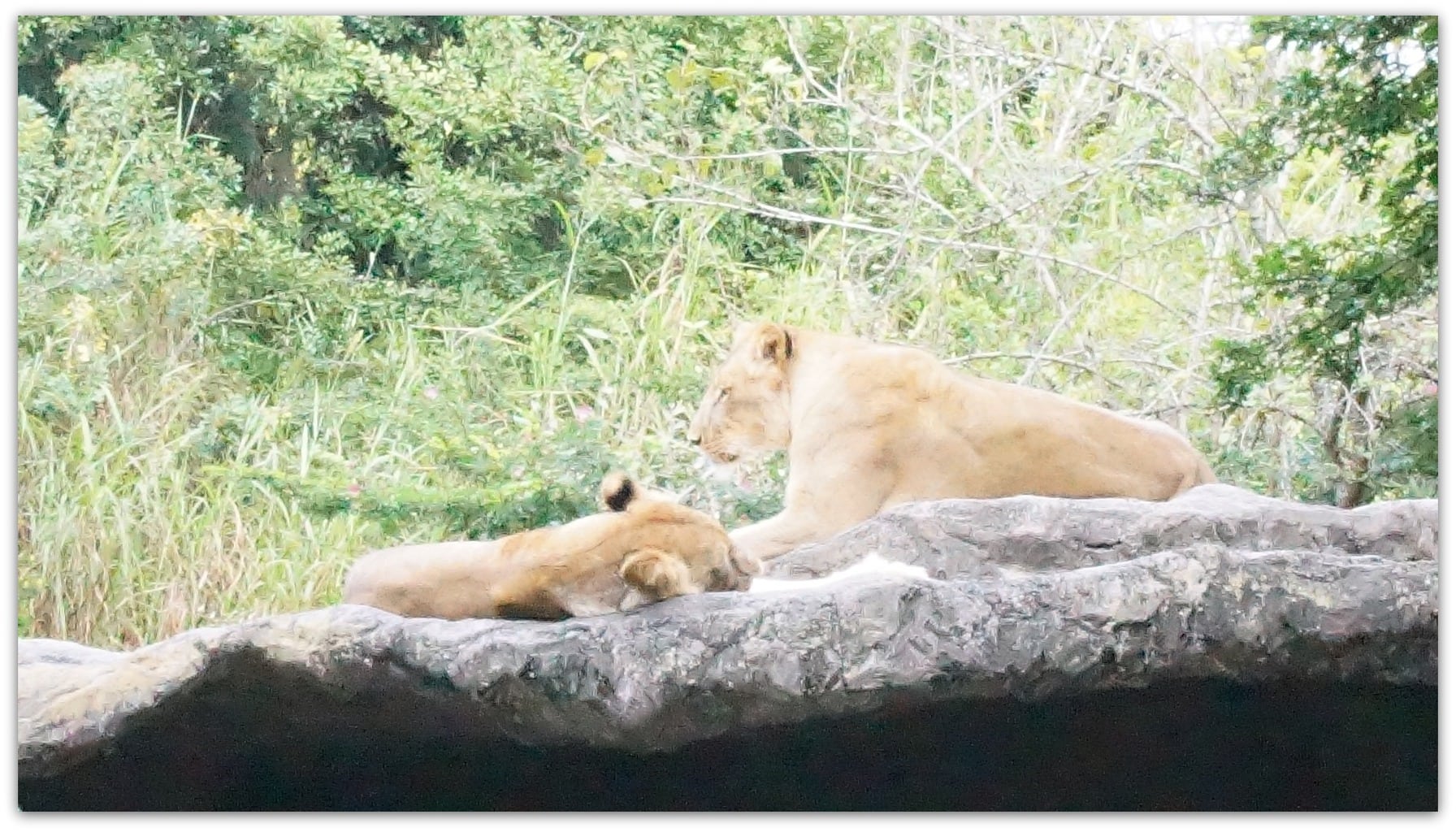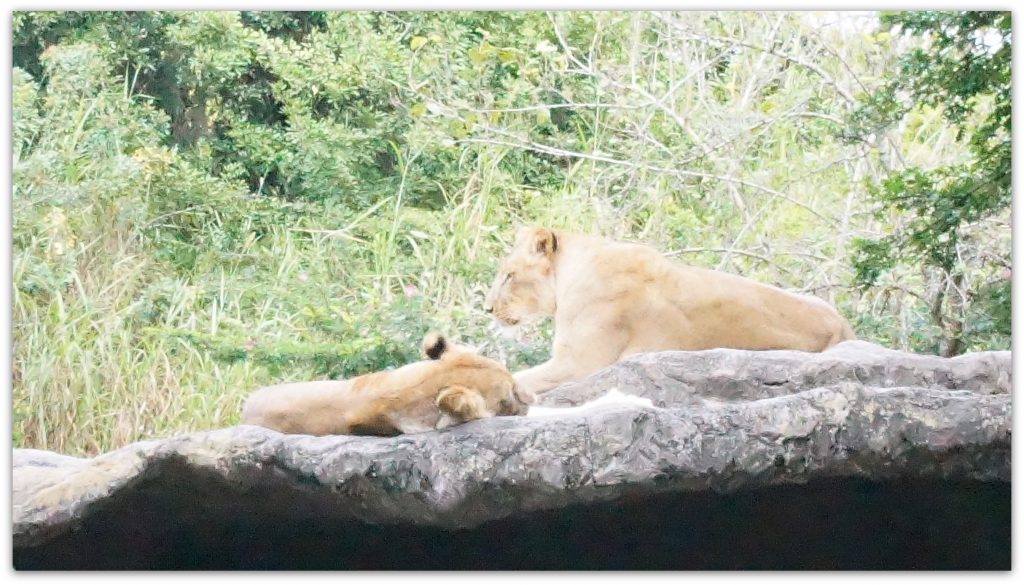 5 The Insider Tours
Busch Gardens Tampa has really cool Insider Tours where you can get a really up-close look at the animals. You can book a Tour to see Penguins, Tigers, or Elephants, or choose the Serengeti Safari Tour or the Heart of Africa Tour.
Rather have a special Tour of the rides? You can do that, too, with the Guided Adventure or Elite Adventure Tours. Check the website for more information. These tours do cost extra.
6 The Rides
Finally, my number 6 reason for visiting Busch Gardens Tampa is the rides. We ended our day in Pantopia™, Busch Gardens® Tampa's fully-remodeled land.
This area features exciting rides and attractions, really good food, exciting entertainment, fun shopping, an indoor theater, and more.
In the heart of Busch Gardens is the new centerpiece of Pantopia, Falcon's Fury™. This is North America's tallest freestanding drop tower.
Now if you know me at all, you know I don't do coasters. I don't like heights. BUT...something in me wanted to do this drop tower.
I'm happy to report I did it! So stinkin' proud of myself! After all, if I'm going to be called an Ambassador for the park, I've got to at least try the newest ride!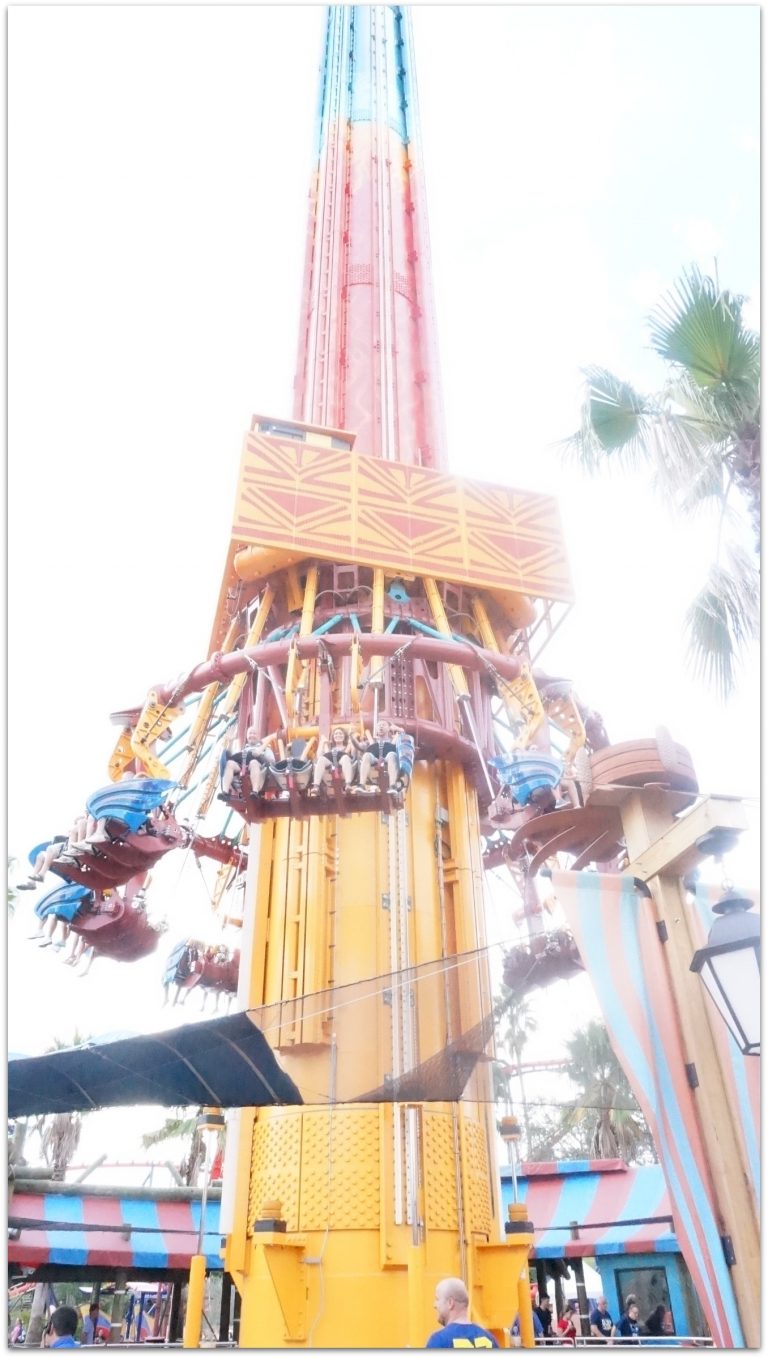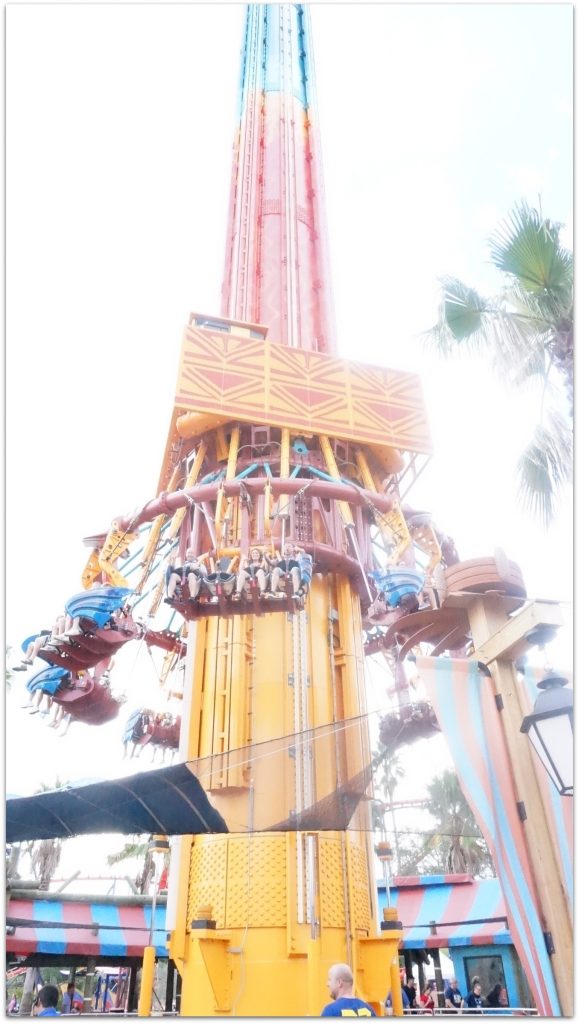 My kids love the SheiKra and the Montu, too. As they are older, we don't really visit the Sesame Street Area, but younger kids LOVE it!
By the way, October and November are not only perfect for weather, but ride times are awesome, too!
Christmastown Busch Gardens is an amazing time to visit, too!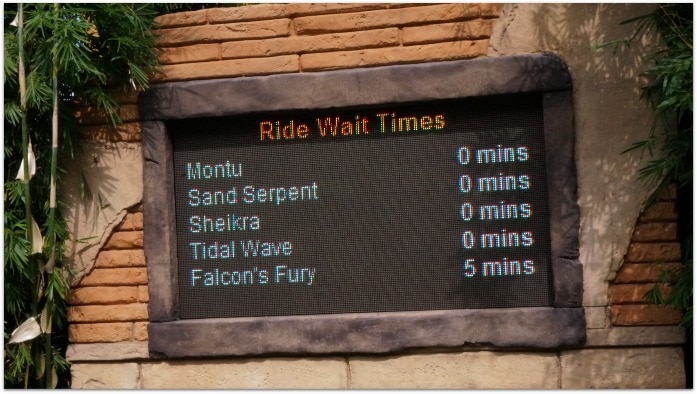 Busch Gardens Tampa is located at 10165 N McKinley Drive in Tampa Florida. Check their website for more info, like park hours and showtimes, or call them at 1-888-800-5447. Come back and let me know your favorite thing at Busch Gardens Tampa!
Looking for more things to do in the area? Check out this post about things to do in Tampa with kids.
Where are you planning to vacation this year? Share in the comments. I'd love to learn about your favorite destinations!