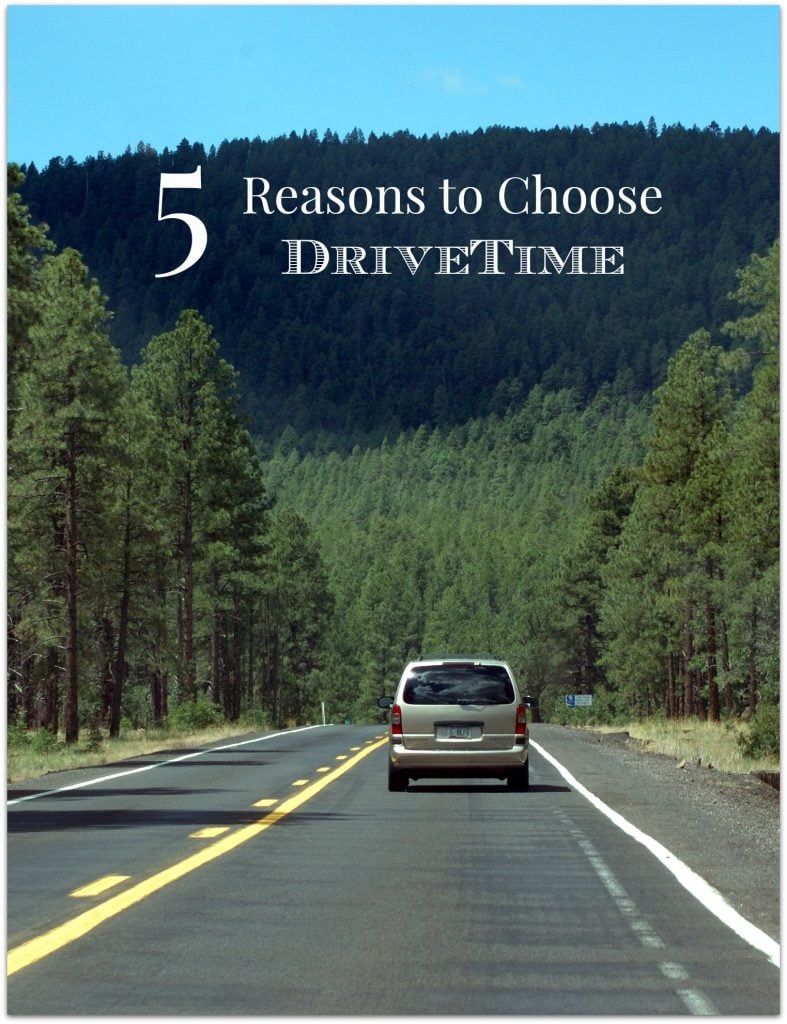 Living in Florida, I have so many friends who we refer to as snowbirds. They come to Florida from the north, whether it be Chicago or Canada, and spend three or four months in the sun while it's freezing back home. Though some of them make the drive, they are always telling us what a pain it is. The problem is, renting a car for more than a few days is so expensive. We rent quite a bit when we're traveling, but it's not a good longer term option. That's where Drive Time fits the bill perfectly.
5 Reasons to Choose DriveTime
1) Cancel Anytime! With DriveTime, you can lease a car for as long as you need to, and return it when it works for you. If you've only looked at the typical car lease program, you need to check out DriveTime.
2) Warranties, Oil Changes, and Brake Service. Drive Time vehicles come with a limited warranty on all major parts, including critical engine components, the drivetrain, A/C, and more. In addition, drivers get complimentary oil changes and brake service for the life of the lease!
3) No Credit or Not-So-Good Credit. Though this is a perfect program for my northern friends, it's also great for younger drivers with no credit, or anyone with not-so-great credit. Maybe you are looking to get a car quickly, with a smaller down payment. That's where DriveTime is the perfect alternative to those expensive long term leasing programs. And the average down payment is just $895.
4) DriveTime Vehicles. Wondering about how DriveTime chooses the cars they lease? Not all of cars make it as a DriveTime vehicle. Check out this short video to see how cars are selected and prepared for a DriveTime Dealership.
5) Upgrade Option. Finally, if you don't want to be tied to the same vehicle, you have the option to exchange your car for another vehicle, upgrading your experience. You can even purchase the vehicle at the end of your lease. It's entirely up to you. Not sure how much you'll be driving? DriveTime has 1,500 or 2,000 Monthly Mileage Packages available.
Want more information? Learn more by visiting their website. They may be known for their Cancel Anytime Lease Program, but you'll see that's only one of the many reasons to choose DriveTime.
This is a sponsored conversation written by me on behalf of DriveTime. The opinions and text are all mine.