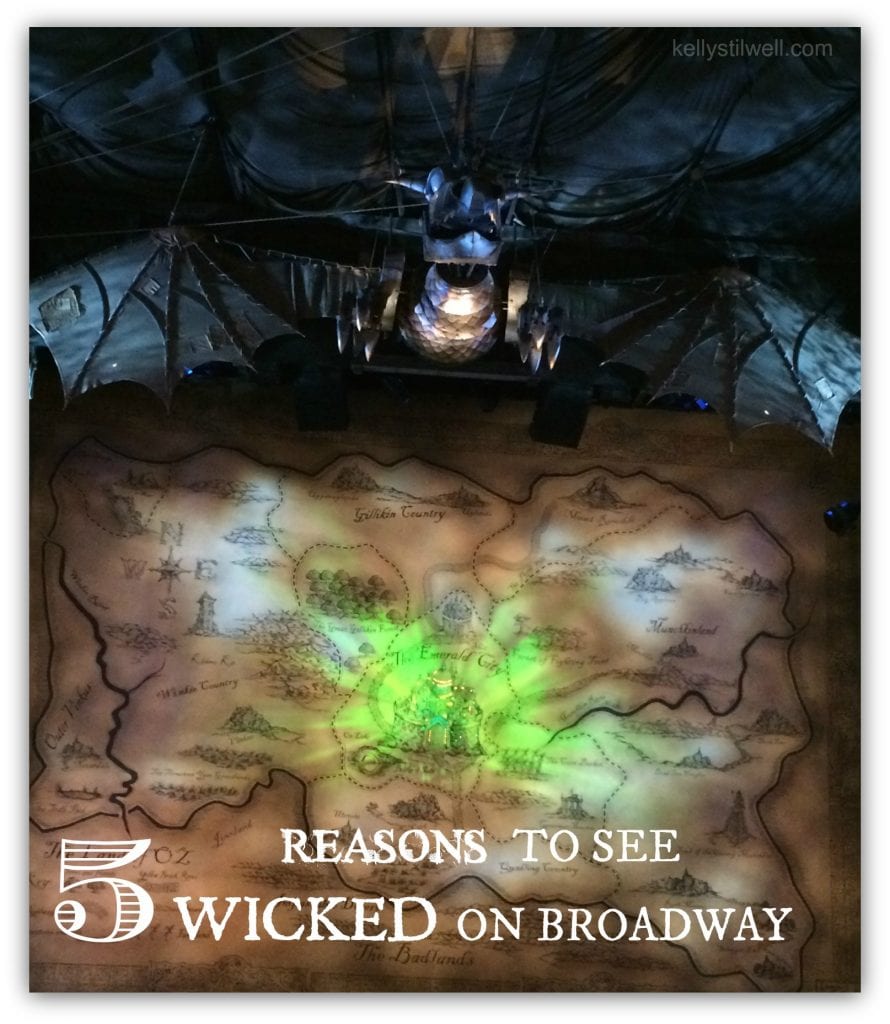 I can't tell you how many years we have been planning to get to New York City to see WICKED on Broadway. My daughters listen to the soundtrack constantly. We tried to get tickets last year and were too late to get good seats, or so we thought. After seeing the show last night at the Gershwin Theatre, I realized there is really not a bad seat in the house. This theater is fabulous!
WICKED is the story of the Witches of Oz, featuring music and lyrics by Stephen Schwartz from Godspell, Pippin, Pocahontas and The Prince of Egypt. Based on the novel by Gregory Maguire, the show has really taken Broadway by storm.   
We just booked our tickets a couple of weeks ago, and our seats in row M were perfect. Looking at the seating chart was a little misleading as I thought we would be much further back. Though I would have booked a little closer if money had not been an object, I just couldn't see spending $100 more per ticket to be four or five rows closer.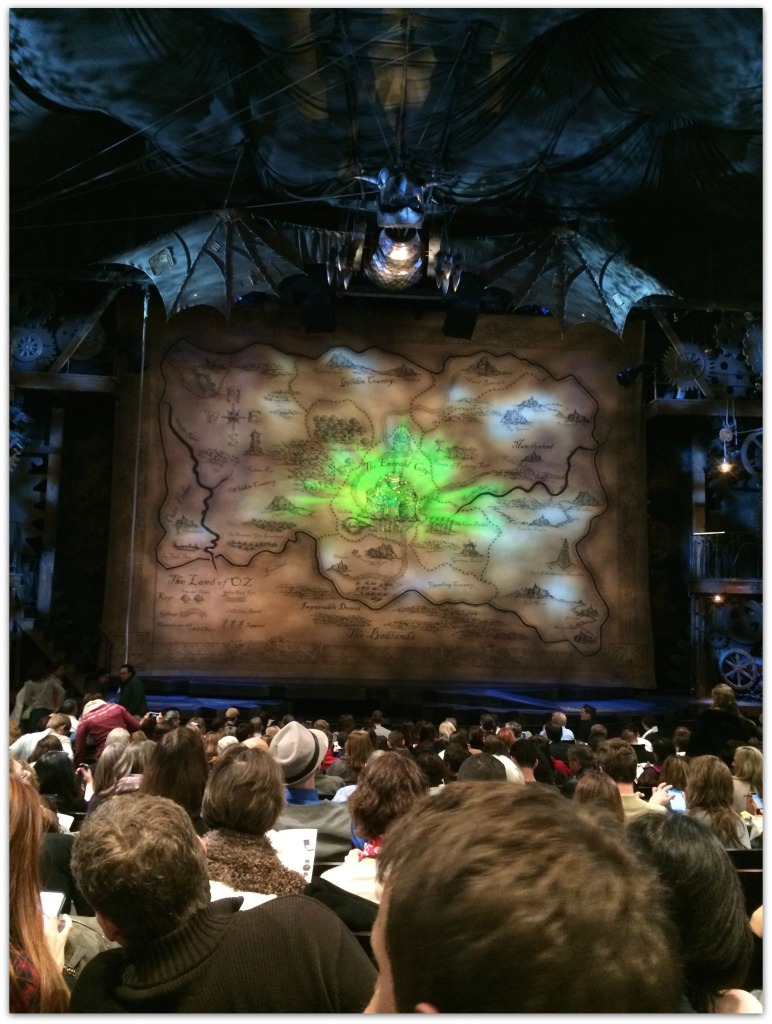 My first reason to see WICKED on Broadway? The Gershwin Theatre is fantastic, and you really can't get a bad seat.
My second reason to see WICKED on Broadway is the music. Though the music, as far as the score, may be the same in any city where you can see the show, it's hard to find the same orchestra in other cities. Disagree with me? Tell me, please! I'd love to hear about your experience. I have yet to see a review from another city that said the show was better than on Broadway.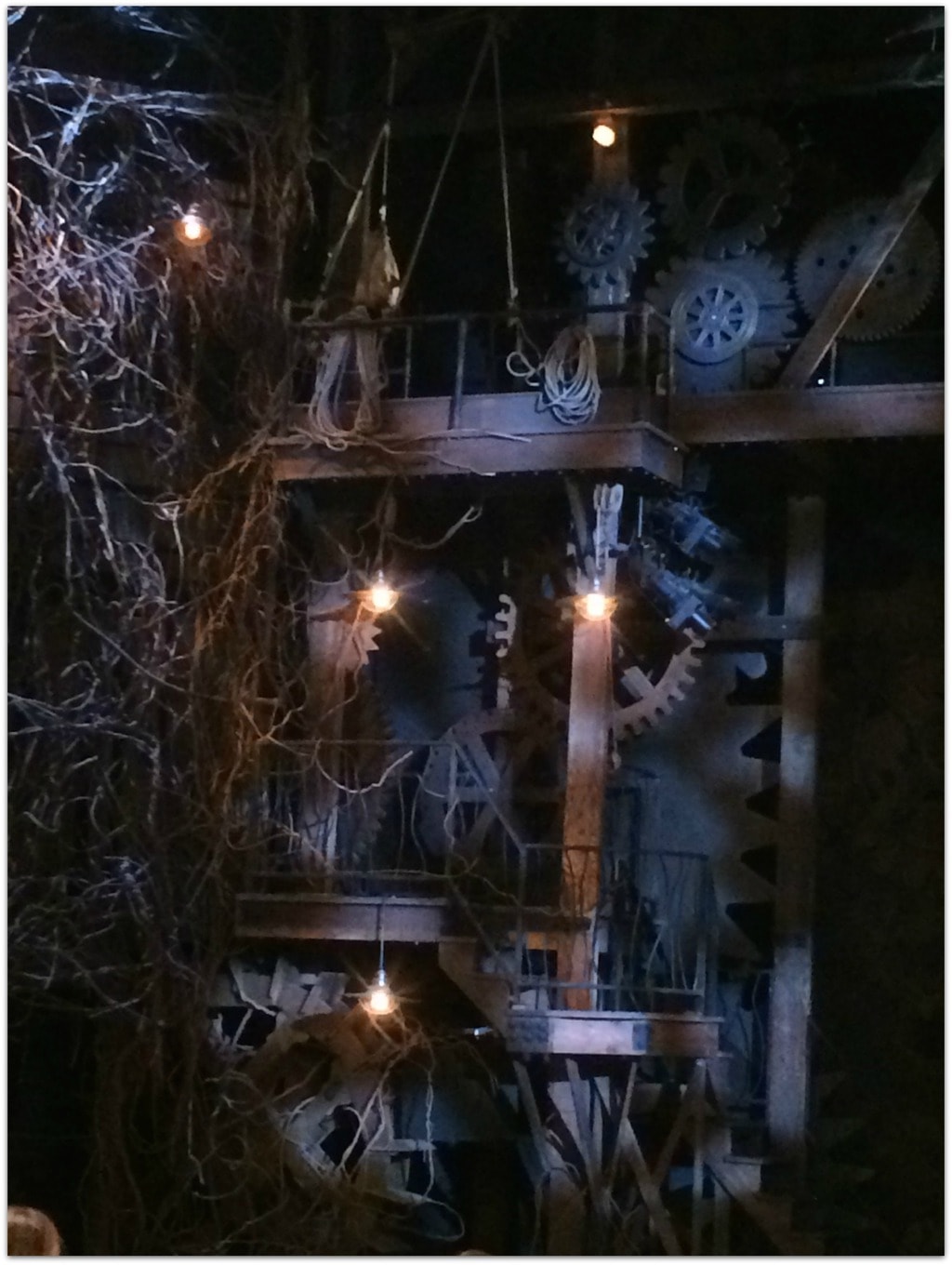 Of course, the WICKED soundtrack we have been listening to is Tony Award-winning Idina Menzel, who has really become a household name since voicing Elsa in Frozen. When a star of this magnitude is the first in a role, I would imagine the pressure is pretty high to measure up. Christine Dwyer had no problem meeting that challenge. She was so amazing it brought tears to my eyes. She was perfect in the role of Elphaba, the Wicked Witch of the West. Christine Dwyer is the third reason you need to see WICKED on Broadway.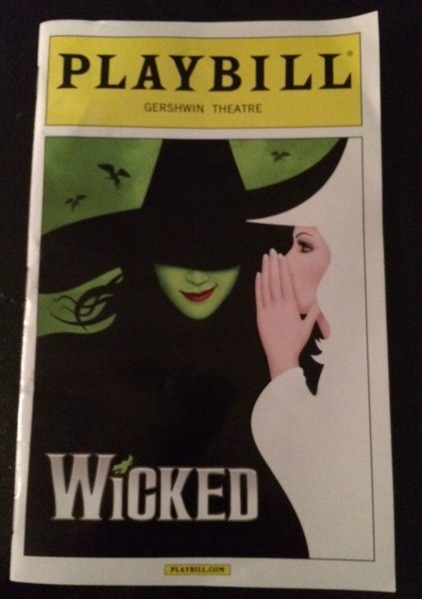 Though Elphaba does steal the show, her sidekick Glinda the Good, played by Tiffany Hass, was also absolutely amazing. Not only was her voice extraordinary, but she played the role so beautifully. Again, she had very big shoes to fill as Kristin Chenoweth played Glinda first. As I never saw the show with Chenoweth or Menzel, I can't compare. I will say that Haas was outstanding and I just can't imagine anyone else playing the role! Her personality was just so perfect! The fourth reason to see WICKED on Broadway is to be able to see Tiffany Haas.

The final reason to see WICKED on Broadway? You are in New York City! We were there on December 10th, so all the decorations were up. We went to Saks Fifth Avenue to see the unbelievable window displays. There is actually an area roped off and the line can get pretty long to walk by the windows up close. It's worth the wait!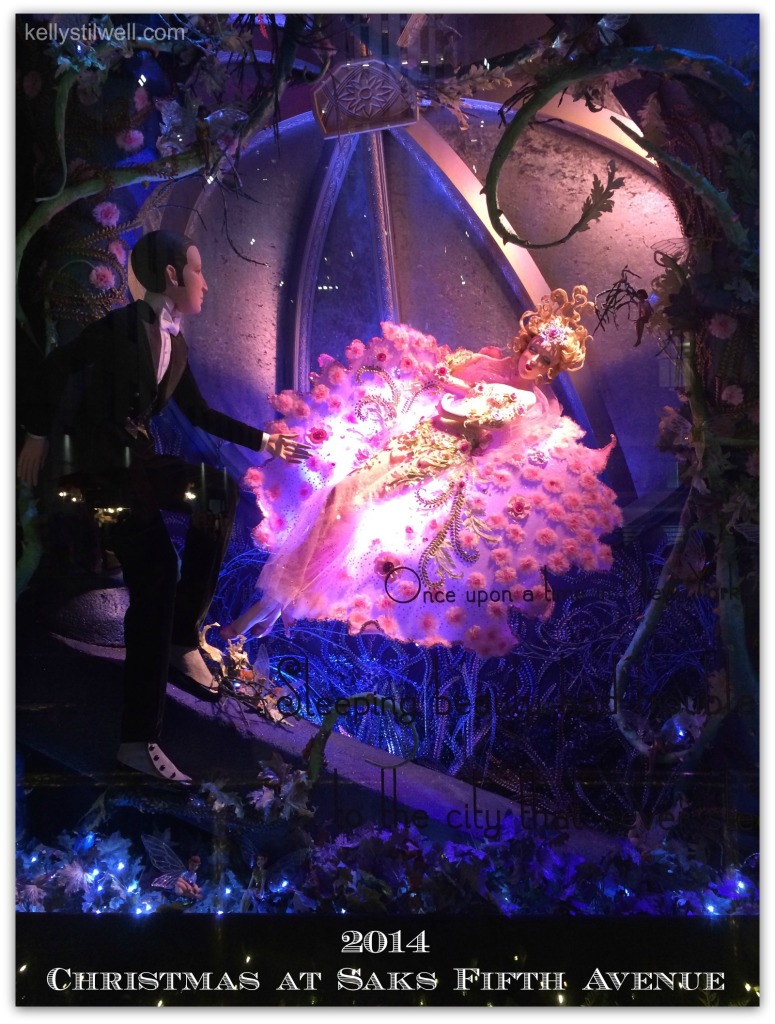 The inside of Saks is also pretty amazing!
The Rockefeller Center Christmas Tree is magnificent. Watching the ice skaters is just magical. We even had snow! Christmas is the perfect time to visit New York, and if you aren't in the spirit when you get there, you will surely be when you leave! 
If you get the opportunity to see WICKED, the longest running musical in the history of Broadway, do not pass it up. And please share in the comments how much you loved it, too!