As you may know, we drink a little wine around here. Last month while we were in California we spent the last leg of our trip in Sonoma (where I could live, by the way.) I absolutely fell in love with the region, and can't wait to go back. We were able to visit several wineries, including Jordan, Cline, and Coppola. We decided to join a winery which meant we would be getting regular shipments. Fortunately, my friends at Avalon Bay offered to send me the Avalon Bay 27 bottle dual control wine cooler.  I don't know why we hadn't checked out these coolers before because we love it!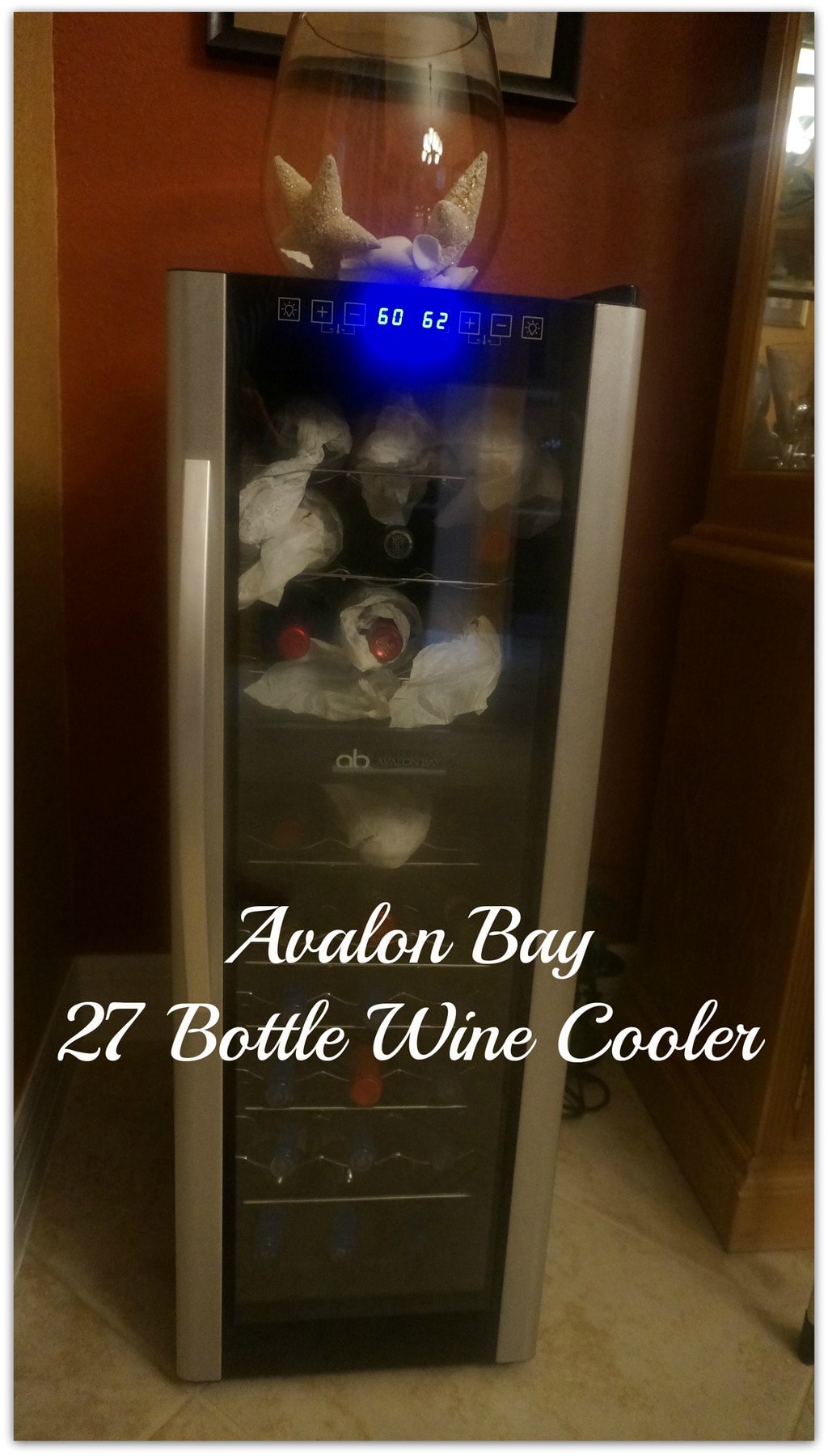 We had been talking about placing a wine cooler in our dining room, but we just hadn't seen anything we liked in the wine magazines we read. In our home in Maryland, we had a wine cellar, also known as the basement storage room! Living in Florida, there is no such thing as a basement, so we really needed another option for keeping our wines at the right temperature. I wanted to share exactly what our Avalon Bay 27T looks like inside and out, so I made a short video:

My 5 Reasons to Love the Avalon Bay Wine Cooler
1) The dual controls on the Avalon Bay wine cooler allow you to set the top zone anywhere between 44-64 degrees, and the bottom between 51-64 degrees. We like to keep our white wine cooler than our reds, as most do, but many people just store their reds anywhere, thinking they shouldn't be chilled. Actually, the best temperature for red wine is between 62 and 68 degrees. If you keep your house at 70- 72, your wine is too warm. Wine tastes better if it's served at the right temperature.

2) The higher the temperature a wine is stored at, the higher the oxidaton levels, and the faster your wine will age. This could mean your bottle of red ages too quickly, and that's just sad! We've had to pour a good bottle of wine down the drain because it wasn't stored properly. I'm glad we won't be doing that any more. Storing your wine at the right temperature means it will last longer.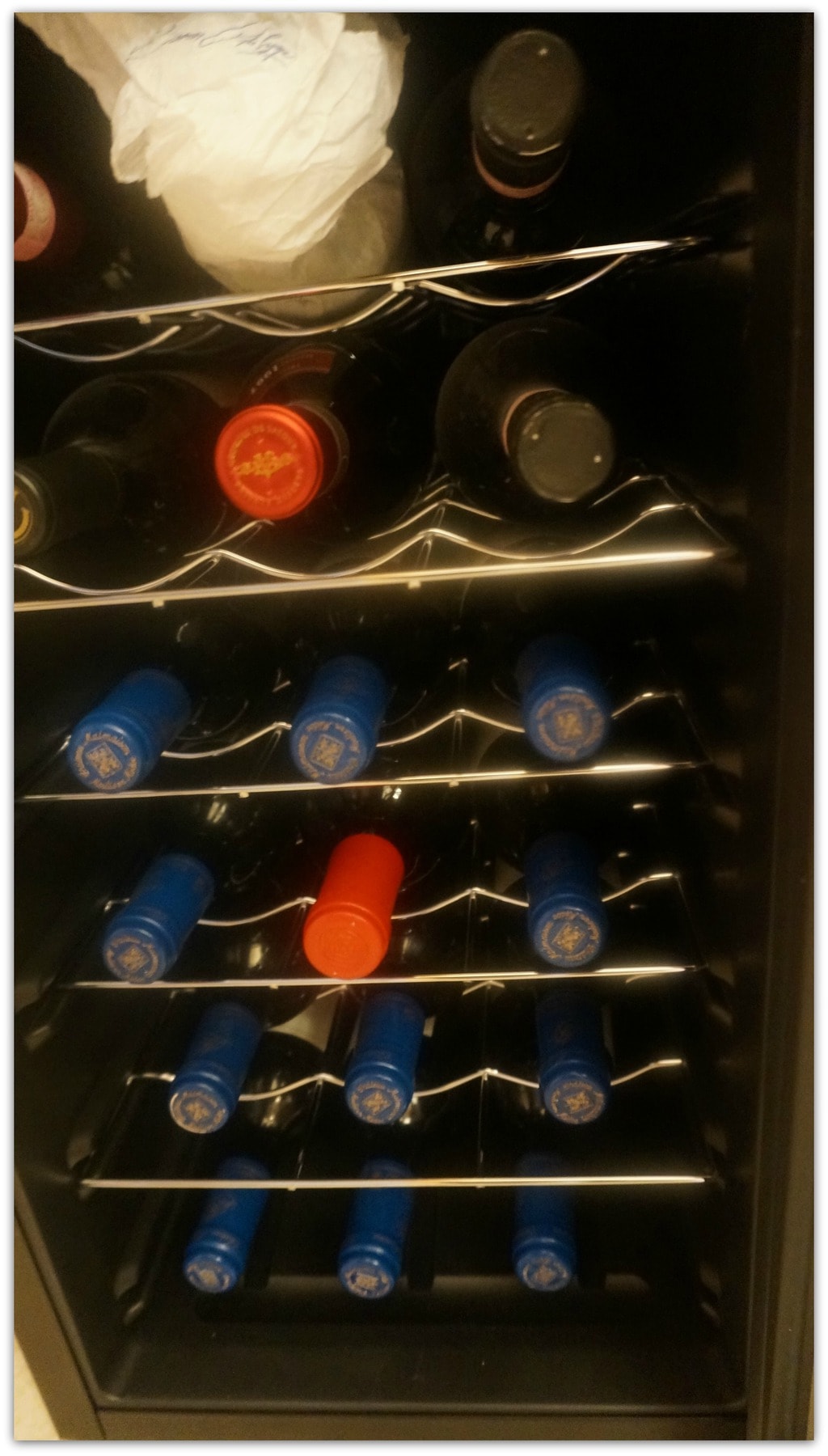 3) The Avalon Bay 27T holds up to 27 standard bottles, but the shelves allow you to expand for larger bottles or champagne.
4) This wine cooler is so quiet. You can't hear it running at all.
5) It's an attractive addition to our dining room. It's really a pretty piece of furniture!
Check out the different options on the Avalon Bay website. Maybe you just need a place to store 18 bottles, or perhaps, like us, you've got a larger collection. You can currently choose from three different styles:
Avalon Bay 18T:

One zone, holds 18 bottles. Temperature can be set between 51° and 64° F. 5 shelves.

Avalon Bay 21 T: Two temperature range, with the upper zone between 44°-64° F and bottom between 51°-64° F. 7 shelves.
Avalon Bay 27T: Same as 21T, but with an extra two shelves. This is the model we have, and we love it.
This would make a wonderful gift for the wine lover in your family. I'd love to hear how you store your wine. Share in the comments below.