By now, if you are a regular reader here, you know I have been invited to LA to interview Vince Vaughn, star of Delivery Man, coming to theaters November 22. I can't even tell you how excited I am to meet him! I was lucky enough to be invited to an advance screening of Delivery Man when I was in Chicago for a conference over the summer, and I just can't wait to see it again. Even more, I can't wait until it's in theaters so you can see it! You will leave the theater with a smile on your face! Warning: if you cry easily, bring tissues. Just sayin'. Oh, and by the way, Vince Vaughn is tall (6'5"), dark, and extremely handsome. Just so you know.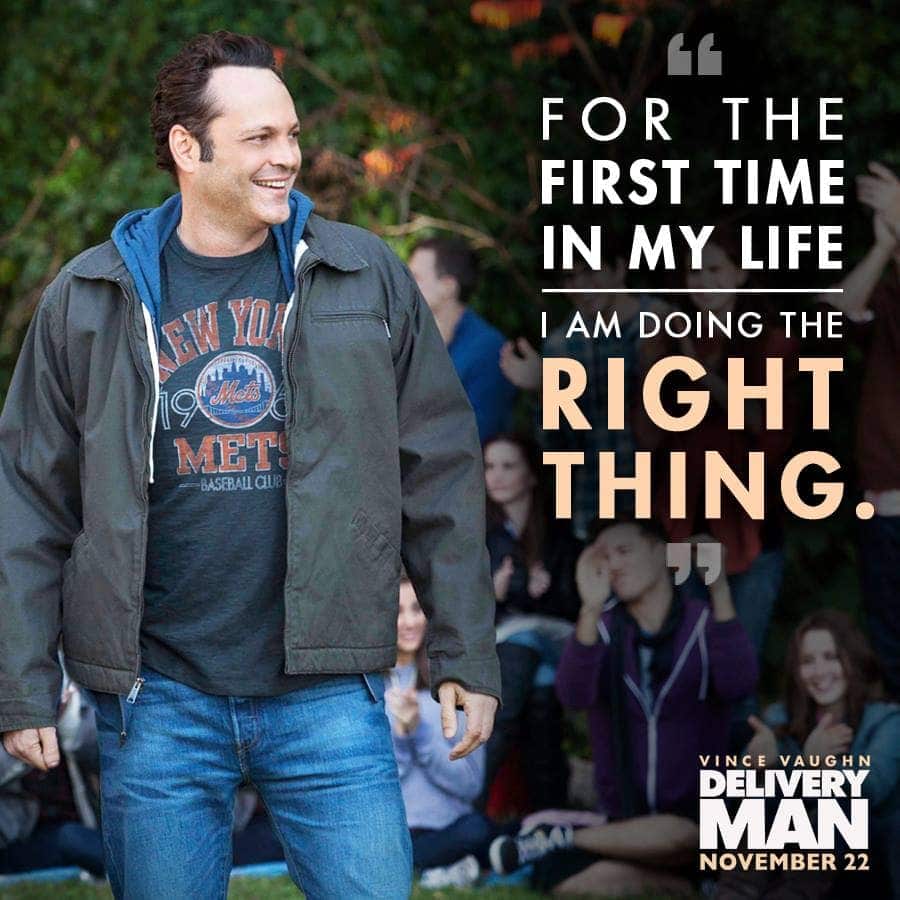 So, are you ready? Here ya' go!
Vaughn's mom named his sisters Victoria and Valerie. Evidently, she really liked the sound of the double "V." Even the family pets had names beginning with the letter V. I've also read there were a lot of pets. I can't wait to ask Vince about that!

His nickname is Mr. Sunshine. (He seems like the nicest guy, doesn't he?)

He was class president his senior year of high school. (I would have totally voted for him!)

It has been said that Vaughn was hyperactive as a child and it was recommended that he be put on Ritalin, but his parents refused. They instead found a children's theater group for him. I now love his parents, too.


Vaughn is a self-proclaimed member of the "Frat Pack" along with with Ben Stiller, Will Ferrell, Owen and Luke Wilson, Jack Black, and Steve Carell.
So now you know a little more about the star of Delivery Man. I'll be bringing you an interview with Vince Vaughn as soon as I return from LA. Until then, stay tuned for more updates about the movie. I hope to be bringing you another sneak peek soon!
You can also keep up with all things Delivery Man by following on all the social media channels like Facebook, Twitter & Pinterest!
Delivery Man comes out November 22!