I was lucky enough to be in Chicago in July when there was a special screening of Delivery Man for bloggers. I was also invited to go to the red carpet premiere in Hollywood earlier this month. I honestly had not seen much of Vince Vaughn before. Now that I have seen him, I plan to rent Wedding Crashers and The Break-Up. He's a really talented actor, and he just shines in Delivery Man. Check out my interview with him.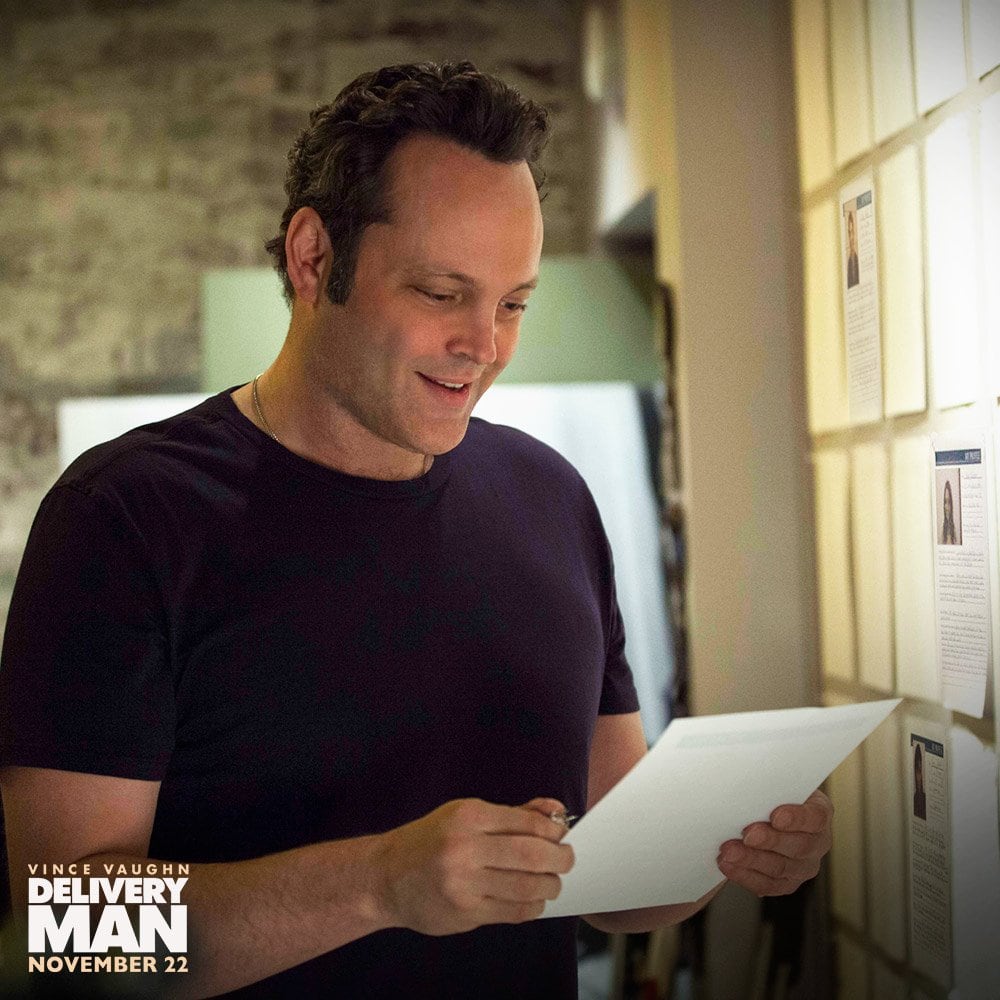 From DreamWorks Pictures: David Wozniak (Vince Vaughn) has always led a simple life. A delivery driver for his family's meat company, he is seemingly content existing in a state of perpetual mediocrity. While David has a good heart, charming everyone he comes in contact with, he is immature, unfocused, in serious debt and in desperate need of some sense of direction in his life. But when he finds out he is the biological father of 533 children and 142 of them are suing to learn his identity, everything changes.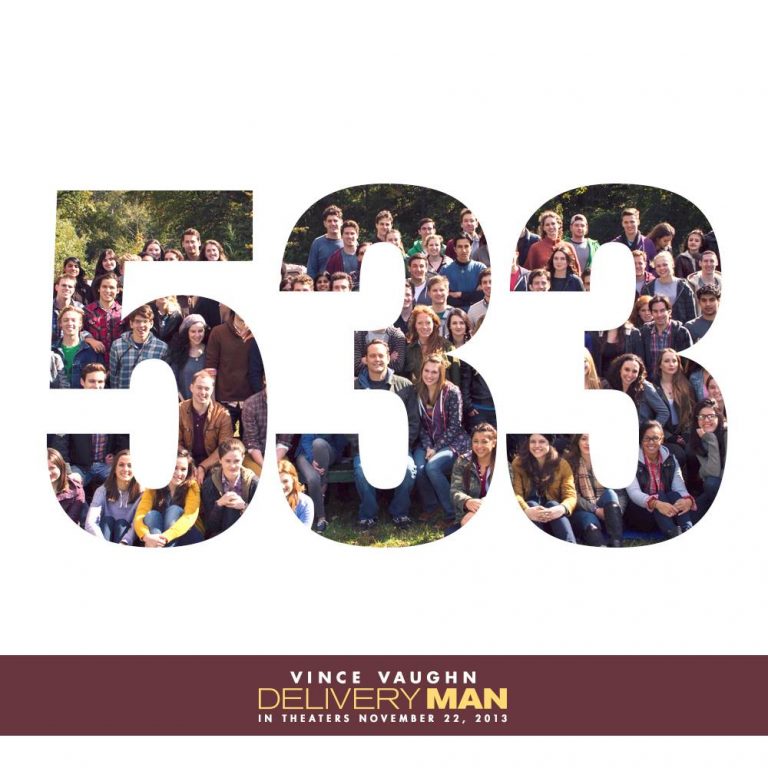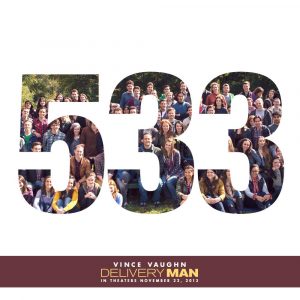 I hadn't heard of the original screenplay "Starbuck," written by Ken Scott and Martin Petit, which this movie is based on. I didn't know what to expect from the movie. I certainly didn't expect to cry. All I knew was that David Wozniak donated to a sperm bank, a whole bunch of times.  I wasn't sure if that was my kind of movie. If that is your thinking, too, you need to see the movie. You need to understand why he did it, as well as see the results of finding out he has 533 kids. This movie is a huge departure of the typical characters Vaughn plays. He rocked this role. He was hilarious, he was sweet, and the result is an amazing film.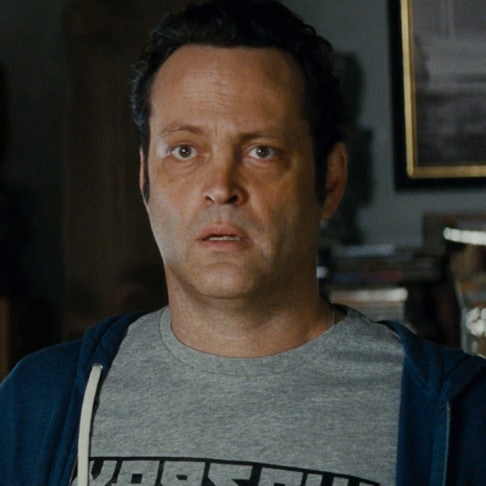 Chris Pratt, who plays Vaughn's character's lawyer, gained 70 pounds for this movie! He's lost it now, and you will be seeing him soon in another movie by Marvel, Guardians of the Galaxy, that I am hearing is going to be phenomenal. In fact, one director mentioned that Pratt was going to be the biggest star in the world two years from now. When you see him in Delivery Man, it will give you a taste of why. As a dad of young kids who is raising them on his own, he is dealing with the craziness that, for the most part, only moms can appreciate. Making lunches to get the kids out the door, making sure they stay in their beds at night, Pratt plays this role so well. I could totally identify with the struggles!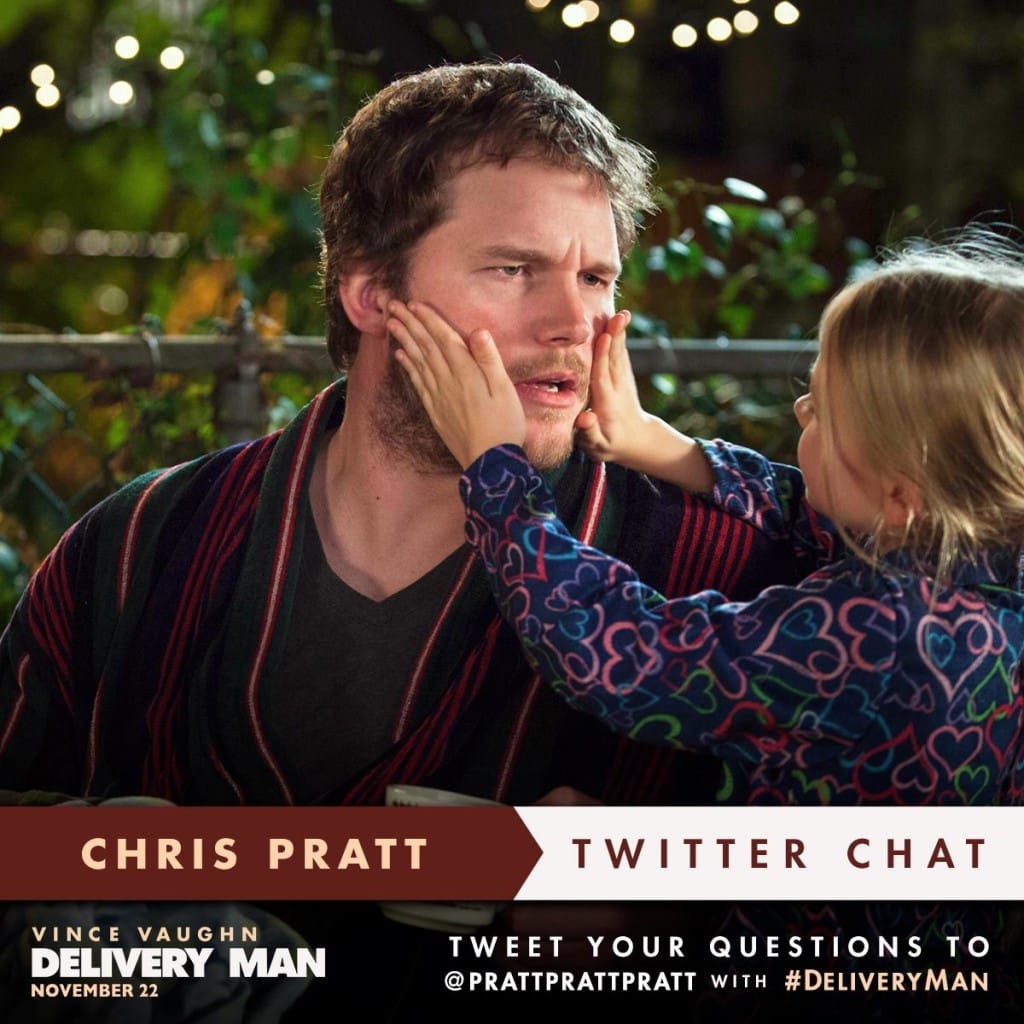 Cobie Smulders plays Vaughn's girlfriend in the movie. What happens between them brings a whole new twist to the movie. Her character, Emma, seems to have it together, for the most part. She has a good job, seems to be really smart, and is beautiful. She just has one problem, and that is that she has chosen a loser for a boyfriend in David Wozniak. Or has she? I'll let you decide.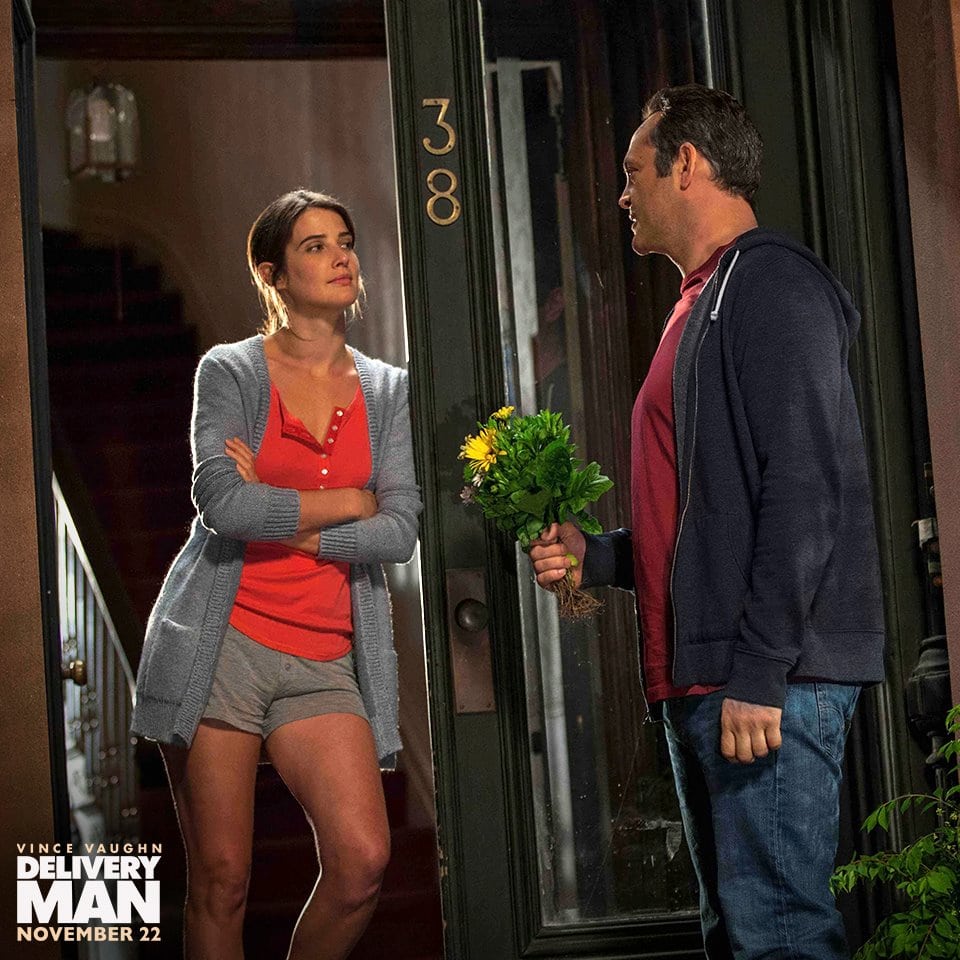 I also just loved Bobby Moynihan in this film. He plays David's younger brother, and gets the chance to be a bit more serious than his typical roles. David's father is also fabulous, played by Simon Delaney. He's a tough dad, but shows us a tender side that you will need tissues to get through. At least, I did.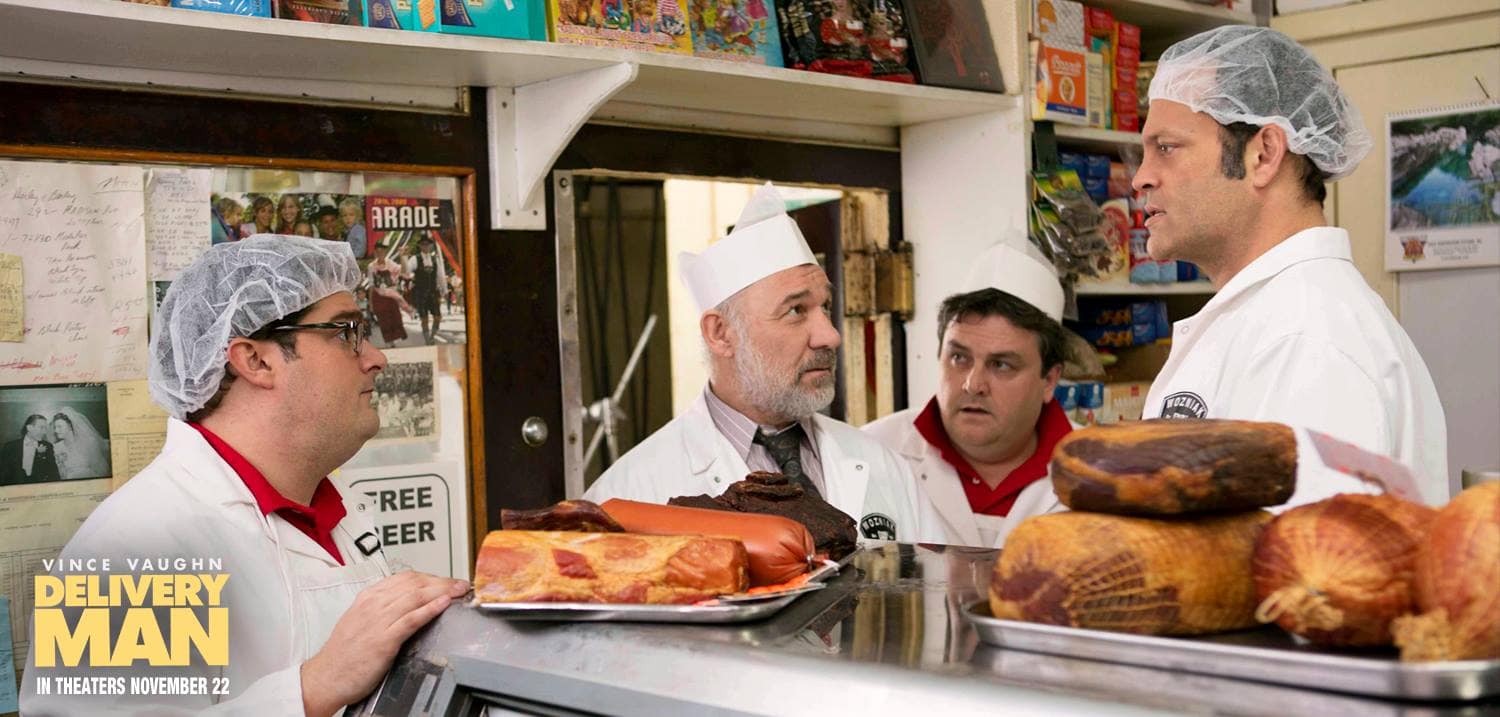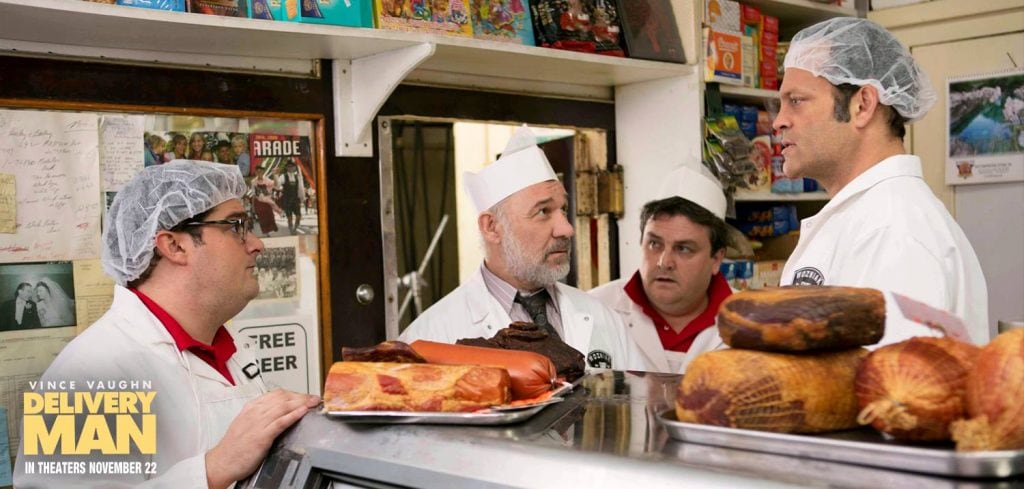 The stars in this film are my #1 reason to see Delivery Man. My #2 reason is seeing the actors that play David Wozniak's kids. The characters played by these young actors and actresses are just outstanding. Here's the info card for my favorite, at least of the group we got to see in the film. I met him at the premiere after-party and he's warm and friendly, just like I knew he would be.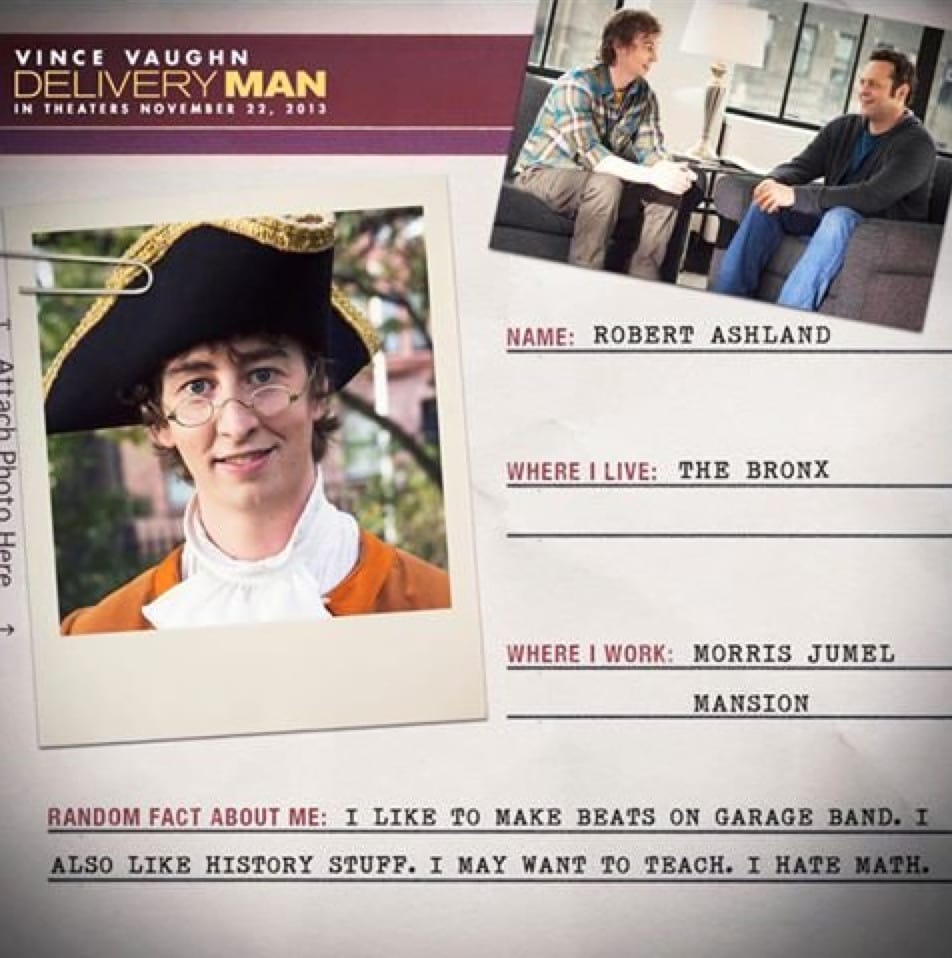 My final reason to see Delivery Man? It's a heartwarming movie about doing the right thing, even when the right thing seems insanely crazy.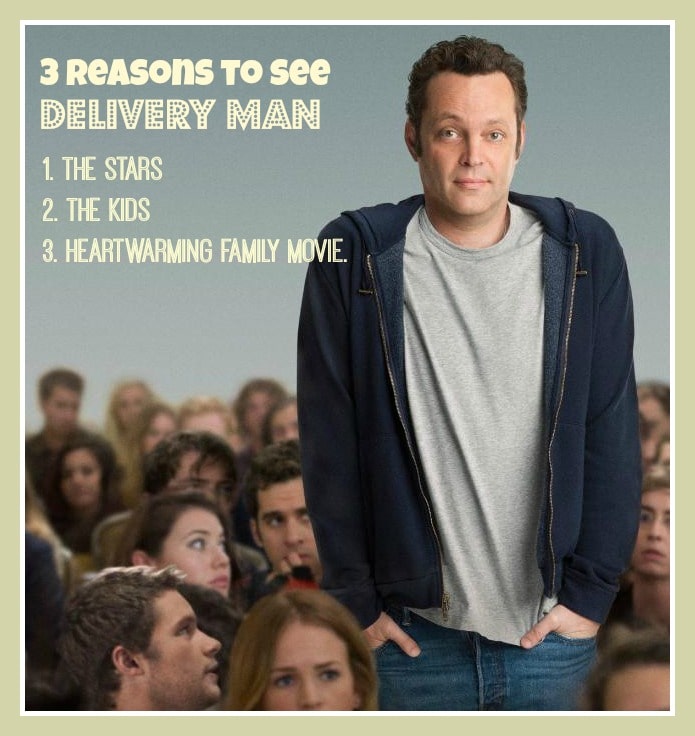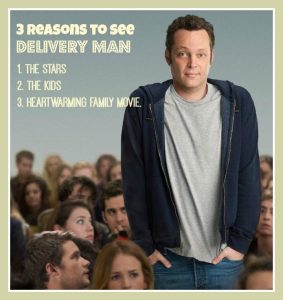 I plan to see Delivery Man for the third time with my husband, kids, and 91 year-old mother-in-law next week. I know they will love it. They're looking forward to it as I've been talking about it since July when I first saw it! I'd love to know your thoughts about Delivery Man. Please share in the comments below!
DELIVERY MAN releases in theaters on November 22nd!
***Disclosure: I was provided with a trip to attend the Delivery Man event in exchange for sharing it with you. My expenses were paid by Disney. As always, all opinions are my own. ***