I am participating in a sponsored campaign hosted by Centrum®. I received compensation for this post. While all opinions stated are my own, I make no claims about Centrum® as a product or its effectiveness. #CentrumVitamins #ad
I've been taking Centrum® MultiGummies for about a month now. Honestly? I know Centrum® makes great products, but I wasn't sure what to expect from a gummie vitamin. Aren't gummies usually for kids?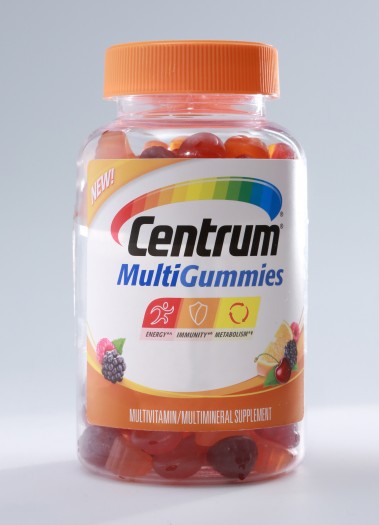 Turns out Centrum® makes Centrum® MultiGummies simply because a lot of people don't like taking pills, and these MultiGummies are packed full of the vitamins and minerals we need as adults. In fact, did you know just 59% of Americans consume enough vegetables, 42% get enough fruits, 52% get adequate dairy, and only 15% eat the minimum three servings of whole grains according to the 2010 Dietary Guidelines for Americans? I love vegetables, but there are days when I'll have a bowl of cereal for breakfast, a slice of pizza for lunch, and a bowl of soup for dinner. According to dietary guidelines, I should be eating two to two and a half cups of vegetables each day, so I missed out on that day. I usually eat a piece of fruit every day. but still, with the suggested fruit intake being one and a half cups, I barely make it with one piece. To be honest, there are more days like that than I would care to admit.
As I have mild lactose intolerance, you will not see me drinking a full glass of milk. Yet, people under the age of 70 need 600 International Units of Vitamin D each day. That's the equivalent of six, eight-ounce glasses of milk each and every day! In fact, skipping any food group is not a good idea, and with so any people on a gluten-free diet these days, getting the recommended daily allowance of vitamins and minerals is even more difficult. Some of those gaps in nutrient intake could result in chronic conditions including osteoporosis, birth defects, anemia, and even nerve damage.
3 Reasons I'm Taking Centrum® MultiGummies
1) I think of multivitamins as insurance. Though I'm trying to get the nutrients I need from food, I know I'm covered with Centrum®.
2) Centrum® MultiGummies are easy to take with me when I travel.
3) MultiGummies are great tasting chewable vitamins, so I don't have to swallow huge pills.
If you can take a great tasting multivitamin every day to be sure you're getting all the nutrients you need, why wouldn't you? I can grab two Centrum® MultiGummies each day and I know I'm covered!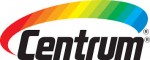 Visit www.Centrum.com/Centrum-MultiGummies for more information and to receive a $2 coupon off your next Centrum® purchase (limited time offer; while supplies last).