As a mom and a child of aging parents, easy 24 hour urgent care is important to me. My daughters are in college and my parents are in another state dealing with health issues. My mom is in a wheelchair and it's really difficult to get her in and out of the car.
In addition, I travel a lot. There are months when I'm away more than I'm at home. If I need urgent care, I don't want to have to go through the trouble of finding an actual clinic or hospital, especially if I can speak with a doctor from the comfort of my hotel room, no matter where I am in the country.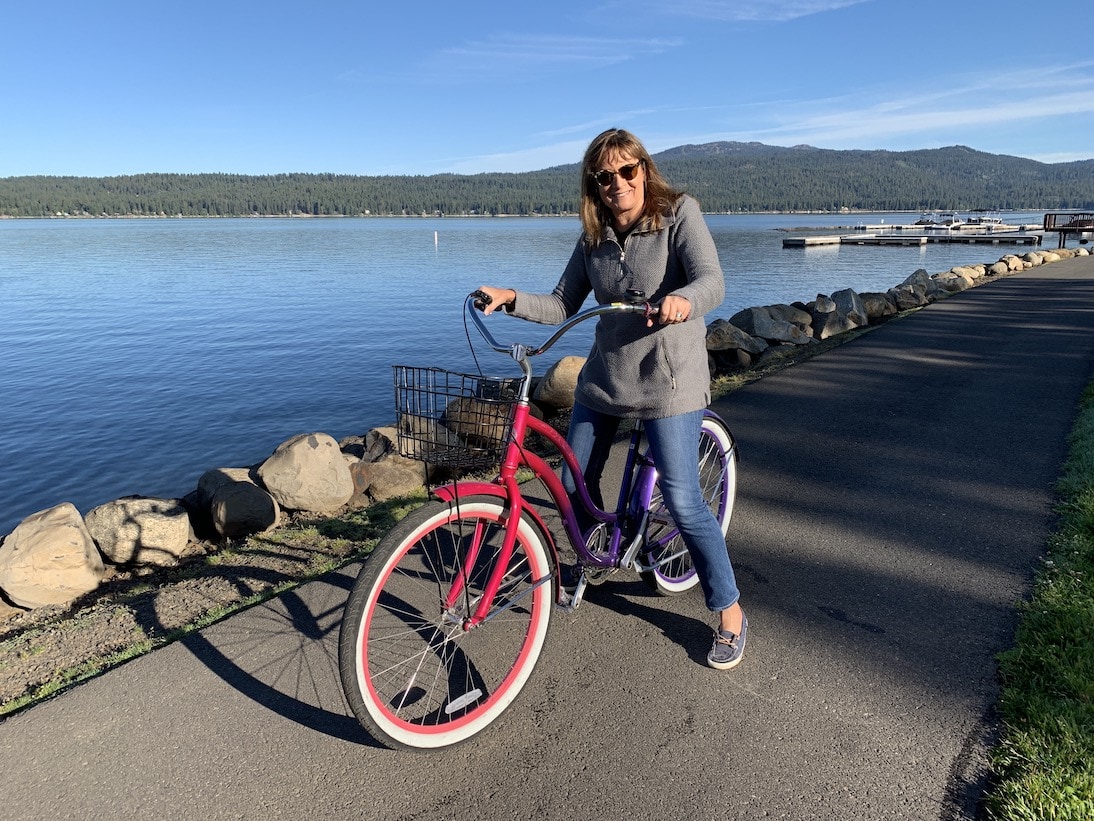 So when I was asked to experience an appointment with Amwell to see what I thought of their service, I must admit, I was skeptical. Going to the doctor couldn't possibly be that easy, could it? Yes, it can, and you've got to try it the next time you are in need of urgent care.
You can visit with an Amwell doctor through a video appointment on your laptop, as I did, or through a telephone call.  You can also see a doctor on your iPhone or iPad. Yes, you SEE a doctor, and they SEE you.
24 Hour Urgent Care with Amwell
When you set up a personal account, you will be guided through questions about your health, medications, including blood pressure and weight. After you fill in all the information (it takes less than 5 minutes) you will be connected to a doctor.
Amwell doctors are available 24 hours per day, seven days a week, and currently in 46 states. I don't know about you, but I find the wait for doctors to be so annoying. In fact, about half of doctor visits can be done online. HALF!
I'll never forget when my husband got stung by bees about 15 years ago. His face was so swollen he looked like Tim Allen in Santa Clause! I took him to the ER and waited over an hour just for him to see a nurse. When he finally saw the doctor, he gave my husband Benadryl! I wish I had known about Amwell then!
I decided to use the Amwell service on my laptop. Once connected, doctors will pop up. There will probably be at least one doctor that is available for an appointment right then, or you may see a doctor that is with a patient, so you will take a spot in the waiting room.
You do have a choice of which doctor you see. For instance, if you have an issue you would like to discuss with a woman, you'll have that choice. That's important to me.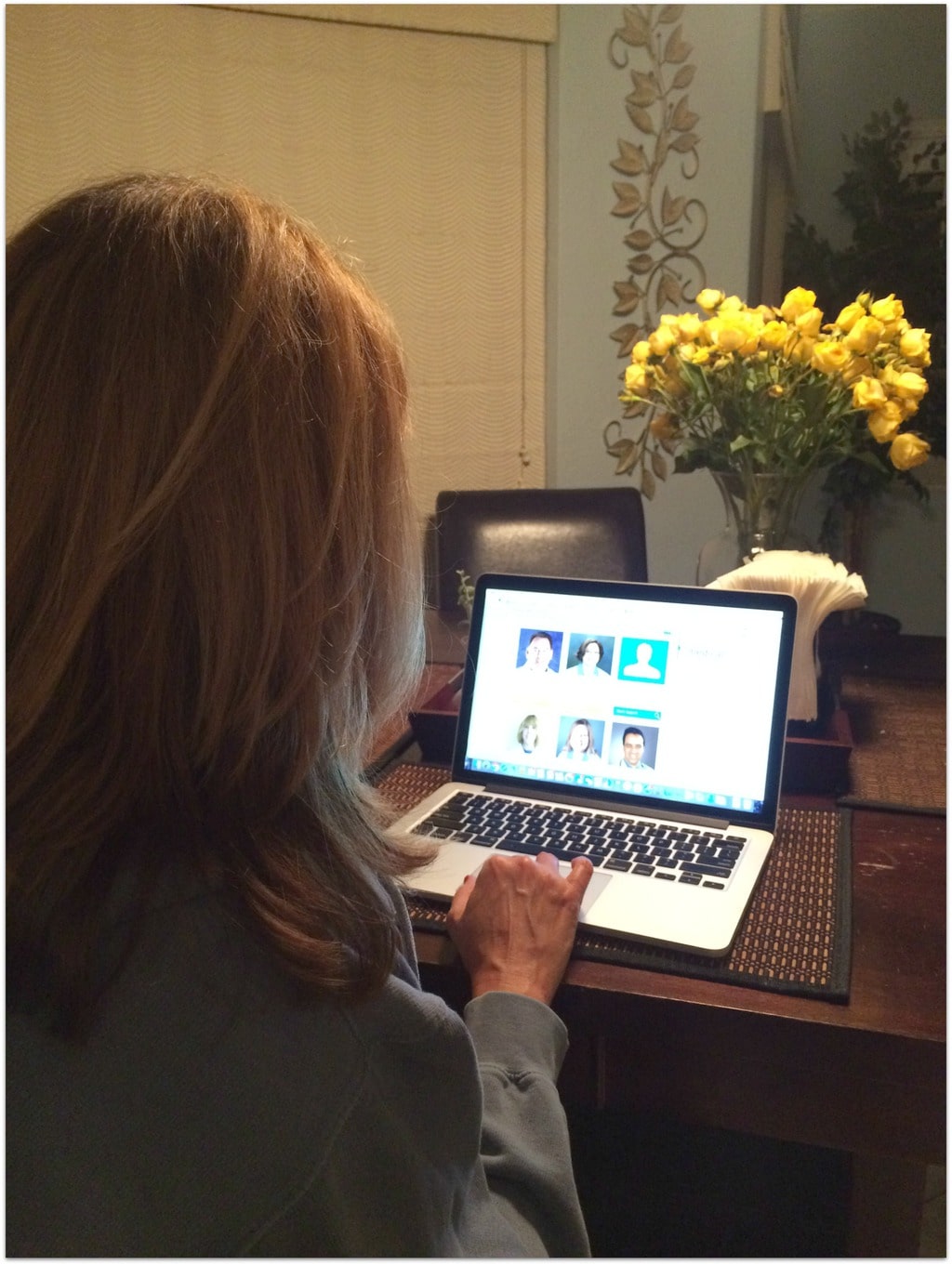 I had to wait for about 7 minutes to see a doctor. While I waited, I could read about my doctor's experience, watch their introduction video, or read their introduction:
It is my desire to provide excellent healthcare in a compassionate and professional manner. Thank you for entrusting your health concerns to me. I commit to you that you will receive care and consultation in keeping with the latest standards of care and treatment based on evidence from the field of medical research and well established best clinical practices.
Once the doctor was available, he came up on the screen of my laptop. The video and his voice were clear. He introduced himself and asked how he could help me.
I explained my issue in detail and the doctor asked a few questions. He didn't feel I needed a prescription and that I simply had to let the bug run its course.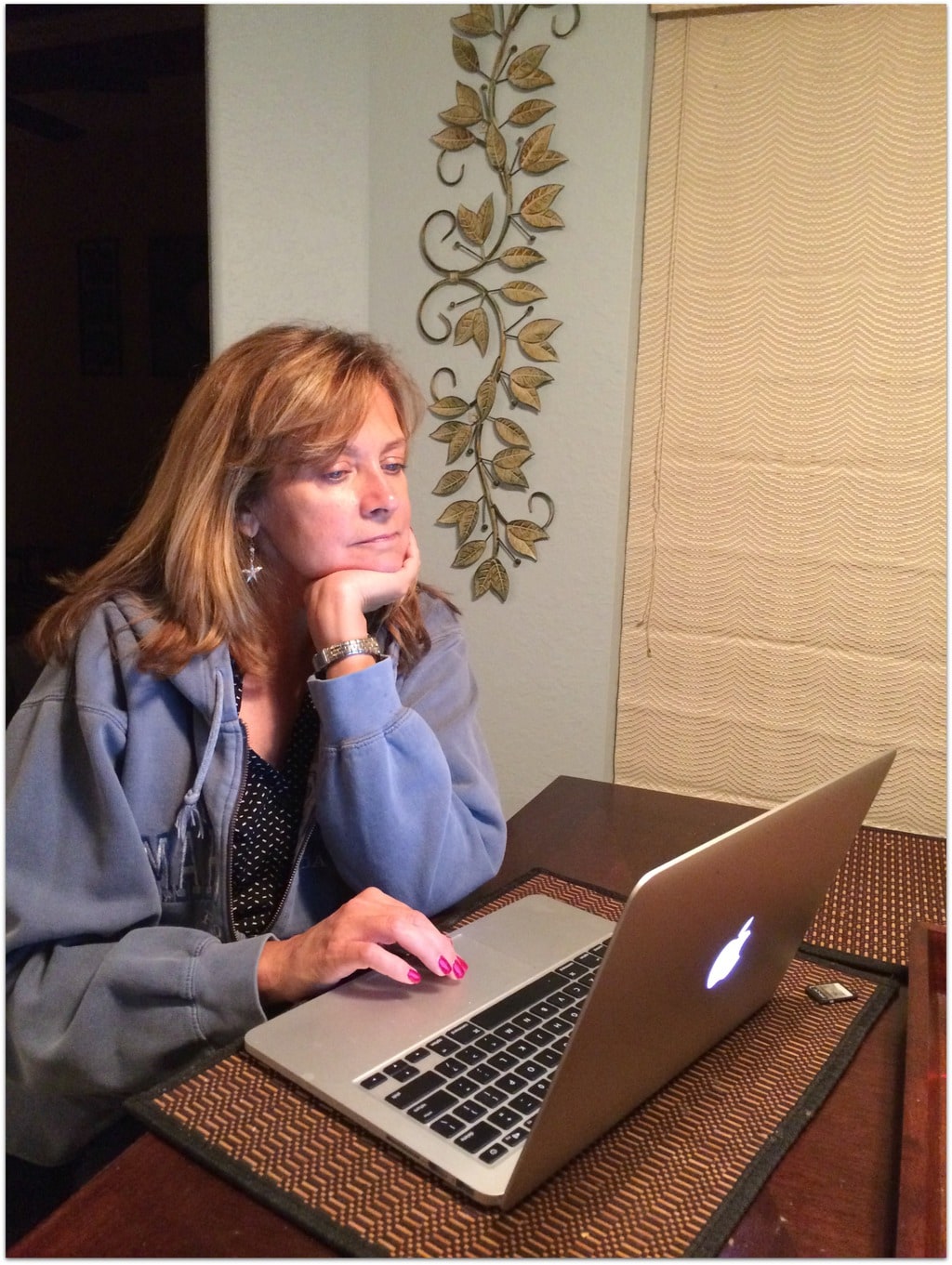 After our call, the doctor sent me a message through the Amwell system with all that we discussed. If I had any further issues, I was to let him know. It turned out I didn't, and I was so glad I found out right from the comfort of my dining room table.
Amwell was created by doctors and is the first telehealth service awarded accreditation by The American Telemedicine Association. Amwell is also the only service that allows patients to select the doctor they want to see for 24 hour urgent care.
You don't want to contact Amwell for emergency situations, but it's great for urgent care from home or on the road. Some of the reasons you might want to see an urgent care doctor are for fever, allergies, stomach bugs, sinus infections, and colds.
An urgent care visit is $69., and Amwell gave me a code for 50% just for my readers. Simply follow this link to begin your urgent care visit. It's so easy, you'll wonder why you've never tried it before! Whatever your urgent care issue, Amwell is there for you, 24/7. Click here to start your visit.
Compensation was provided by Amwell via Momtrends. The opinions expressed herein are those of the author and are not indicative of the opinions of Amwell or Momtrends.