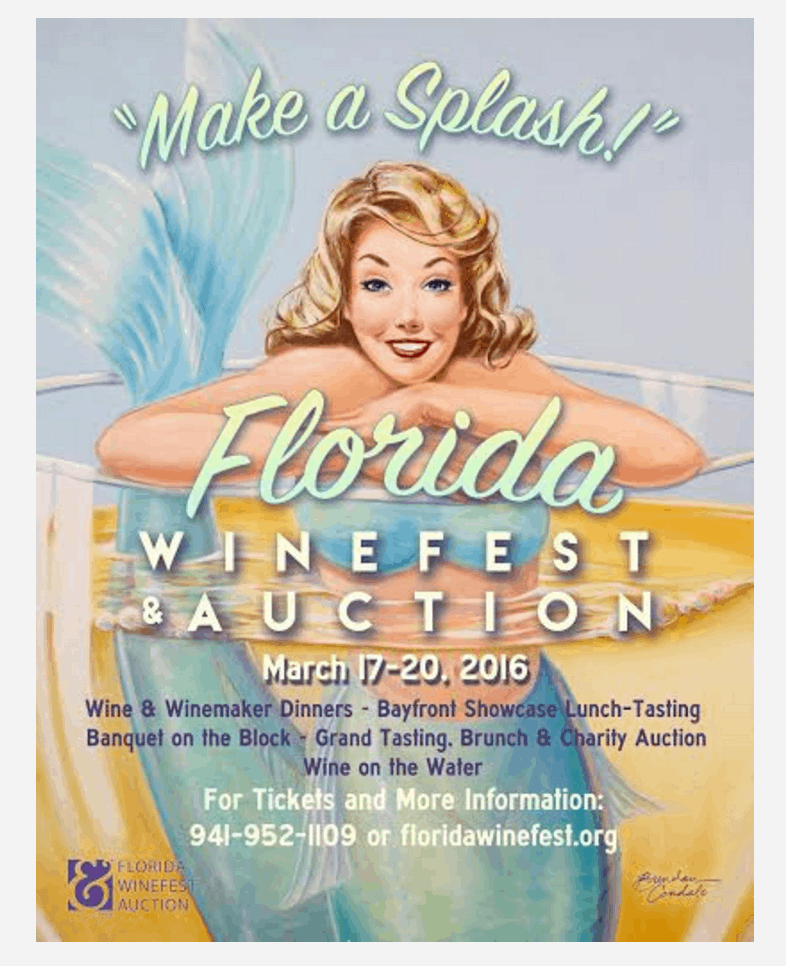 Fair warning, the Florida Winefest and Auction is quickly approaching, so you can't blame me if you don't get tickets before it sells out. And it will, as it has every year. This year is going to be better than ever. My favorite part of the Winefest isn't the wine, or the food, though both are spectacular. My favorite part is that the money raised benefits children's charities in Sarasota and Manatee Counties. (Yes, part of your ticket is tax deductible!)
A four-day Winefest? Yes! And all the events are just a little bit different, so you can attend them all!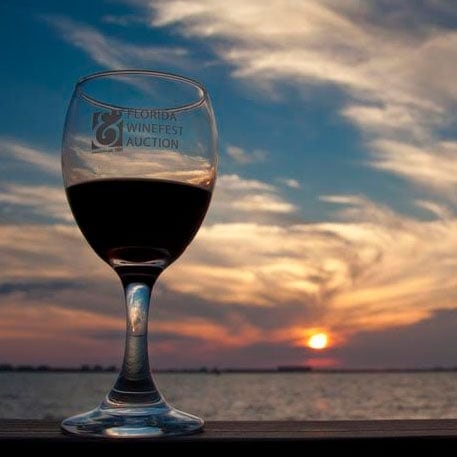 The VIP package is the best way to experience all the Florida Winefest and Auction has in store. You'll get one (1) ticket each to Friday Bayfront Lunch-Tasting, Friday night Banquet on the Block, Saturday Grand Tasting, Brunch & Charity Auction and Sunday Wine on the Water. You will also be recognizes as Patron on Sponsor page of website and in Program Book, receive complimentary valet parking for Friday Lunch Tasting & Saturday Grand Tasting, Brunch & Charity Auction and reserved/premium seating at Charity
Auction, which is so much fun! Buy VIP tickets.
Florida Winefest Wine & Winemaker Dinners
There are six Wine & Winemaker Dinners this year. All dinners take place on Thursday, March 17, 2016 at 6:30pm
Choose your favorite venue:
Covelli/Jung Private Residence is already SOLD OUT!
Winery: Williamson Wines
Mattison's Forty-One
Winery: Banfi Vintners
Purchase Tickets
Banfi Vintners is known as America's leading wine importer for over three decades. VP of Wine Education Sharron McCarthy is an industry legend known as "America's First Lady of Wine Education. " She joins the equally passionate Chef Paul Mattison and his culinary team as they offer the perfect pairings of wine and food that promises an unmatched evening dining experience you will remember for many years to come.
7275 S. Tamiami Trail, Sarasota
7.4 miles from Downtown
$125.00 per person ($62.50 tax deductible
McComb Private Residence
Wineries: Quixote Winery & Y Rousseau Wines
Purchase Tickets
Enjoy spectacular views of Sarasota Bay at this exquisite waterfront home. Chef Paul Mattison and his culinary team have perfectly matched this 5-course dinner with the sumptuous wines of Quixote Winery and Y Rousseau Wines, both of Napa, California. Yannick Rousseau, owner and winemaker of Y Rousseau Wines and Damon Bailey, winemaker of Quixote Winery will be sharing their philosophies and successes as the sun sets on Sarasota Bay. Don't miss this opportunity to experience perfect wines and food that complement a perfect venue.
Oyster Bay Area
4.9 miles from Downtown
$175.00 per person ($87.50 tax deductible)
Roast Restaurant
Winery: Saddleback Cellars
Purchase Tickets
Nestle into the charming private "Library" at Roast Sarasota for a very unique dinner featuring the award-winning wines of Saddleback Cellars. Nils Venge, owner and winemaker is excited to be sharing his evening with you and will entertain you with some history of his wines and winery. Make new friends and savor small-batch wines perfectly paired with a 5-course dinner prepared by well-known and highly-respected Chef Andrew Thompson, proprietor of Roast. Chef Thompson has appeared as a guest chef on The Food Network and Good Morning America, and is anxiously waiting to display his culinary talent at this remarkable dinner.
1296 First Street
Downtown Sarasota
$125.00 per person ($62.50 tax deductible
The Francis/ Louies Modern
Winery: Shadowbox Cellars
Purchase Tickets
Shadowbox Cellars, a very boutique and fabulous winery making premium wines will be showcasing the best of the best in the warm and inviting private dining room at The Francis/Louies Modern. In attendance representing Shadowbox Cellars will be co-proprietors, Monty & Sara Preiser. Shadowbox Cellar's Chardonnay and Pinot Noir just won Double Gold Medals at the prestigious American Fine Wine Competition. Chefs Joey Eagan and Jose Rojas will perfectly pair this multi-course dinner with Shadowbox's much sought after wines that will make your palate dance. Don't miss this special opportunity, as this dinner is sure to be the talk of the town!
1289 N. Palm Avenue
Downtown Sarasota
$125.00 per person ($62.50 tax deductible)
University of South Florida Sarasota-Manatee
Culinary Innovation Lab
Winery: Azienda Agricola Mazzone
Purchase Tickets
If you are looking for something fun, informative, different and delicious, join Chef Garry Colpitts and his up and coming culinary team at this state-of-the-art teaching facility in Lakewood Ranch. Chef Colpitts and his culinary students will rock your world and your taste buds as they present an interactive multi-course "Puglia Style" dinner perfectly paired with one Azienda Agricola Mazzone's exciting varietal wines and extra virgin olive oils from the enchanting southern Italian province of Puglia. Francesco Mazzone, owner and winemaker, is coming straight from his home in Italy, as he would not miss this opportunity to showcase his most prized possessions and make new friends.
8130 Lakewood Main Street, Lakewood Ranch
11.7 miles from Downtown
$125.00 per person ($62.50 tax deductible)
Bayfront Showcase Lunch – Tasting on Sarasota Bay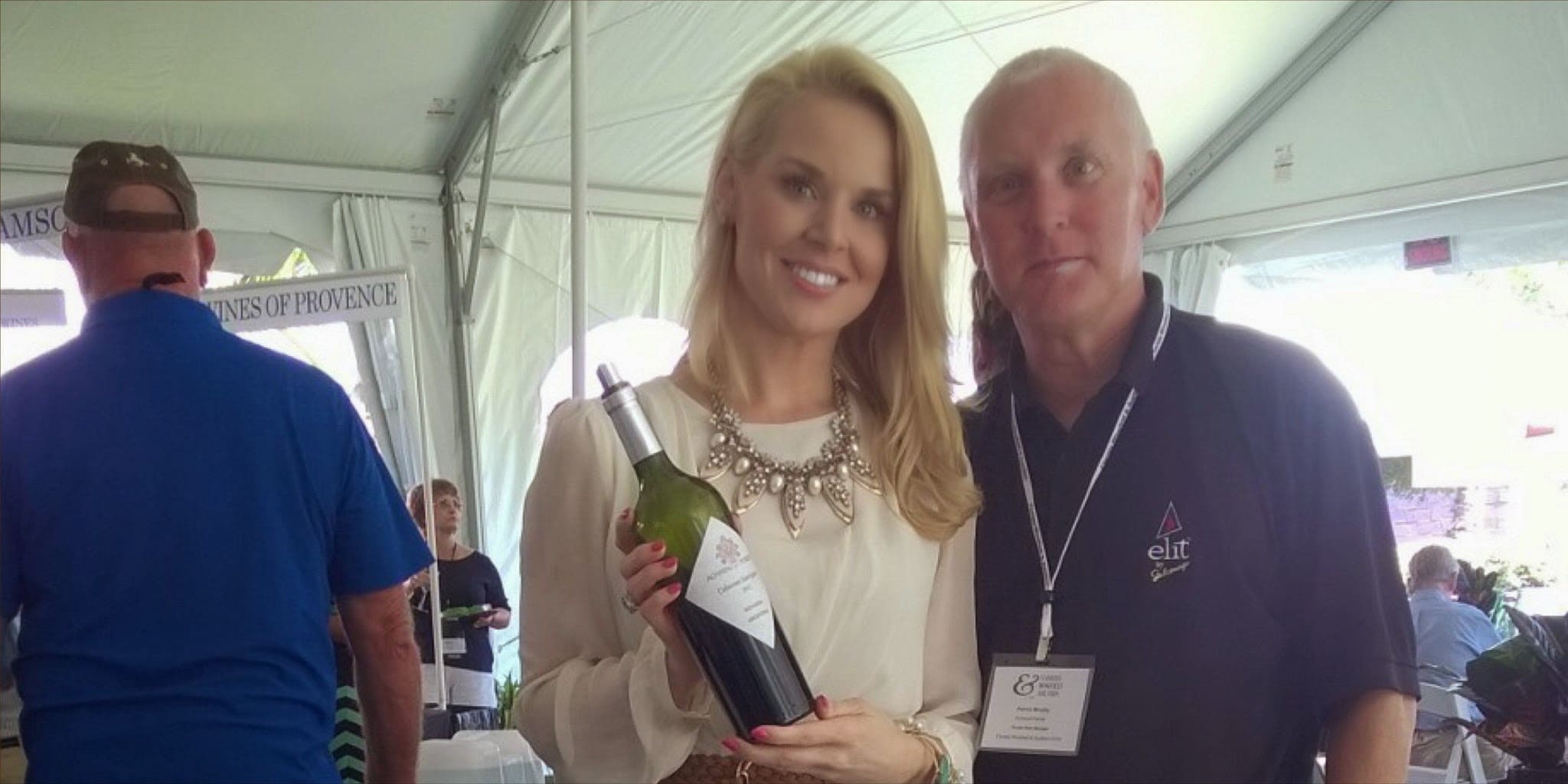 March 18, 2016
11:00 am – 2:00 pm
Bayfront grounds of Van Wezel Performing Arts Hall
777 N. Tamiami Trail, Sarasota
$50 per person
Enter a wine-and-food paradise under the elegant Winefest tent adjacent to the Van Wezel Performing Arts Hall. Excite your palate tasting fine wines from our participating wineries and experience taste sensations provided by some of the best food purveyors in Florida. Meet and mingle with winemakers and winery representatives showcasing their most sought-after wines. I've been able to attend this the last two years and it's so much fun, right on the water of the gorgeous bay!
Banquet on the Block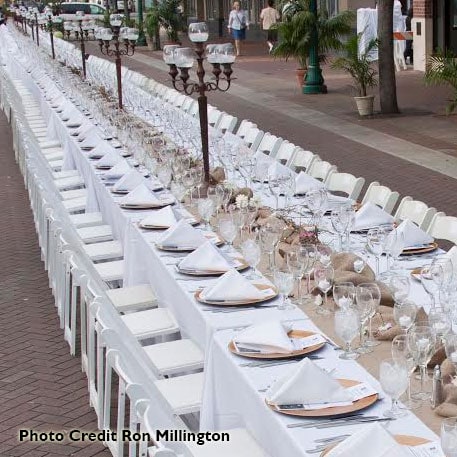 March 18, 2016
6:30 PM –
Lemon Avenue in front of Mattison's City Grille, Downtown, Sarasota
$200 per person – Seating is reserved
This venue is so much fun, and seeing this table set for a crowd is really a sight. Last year was a blast!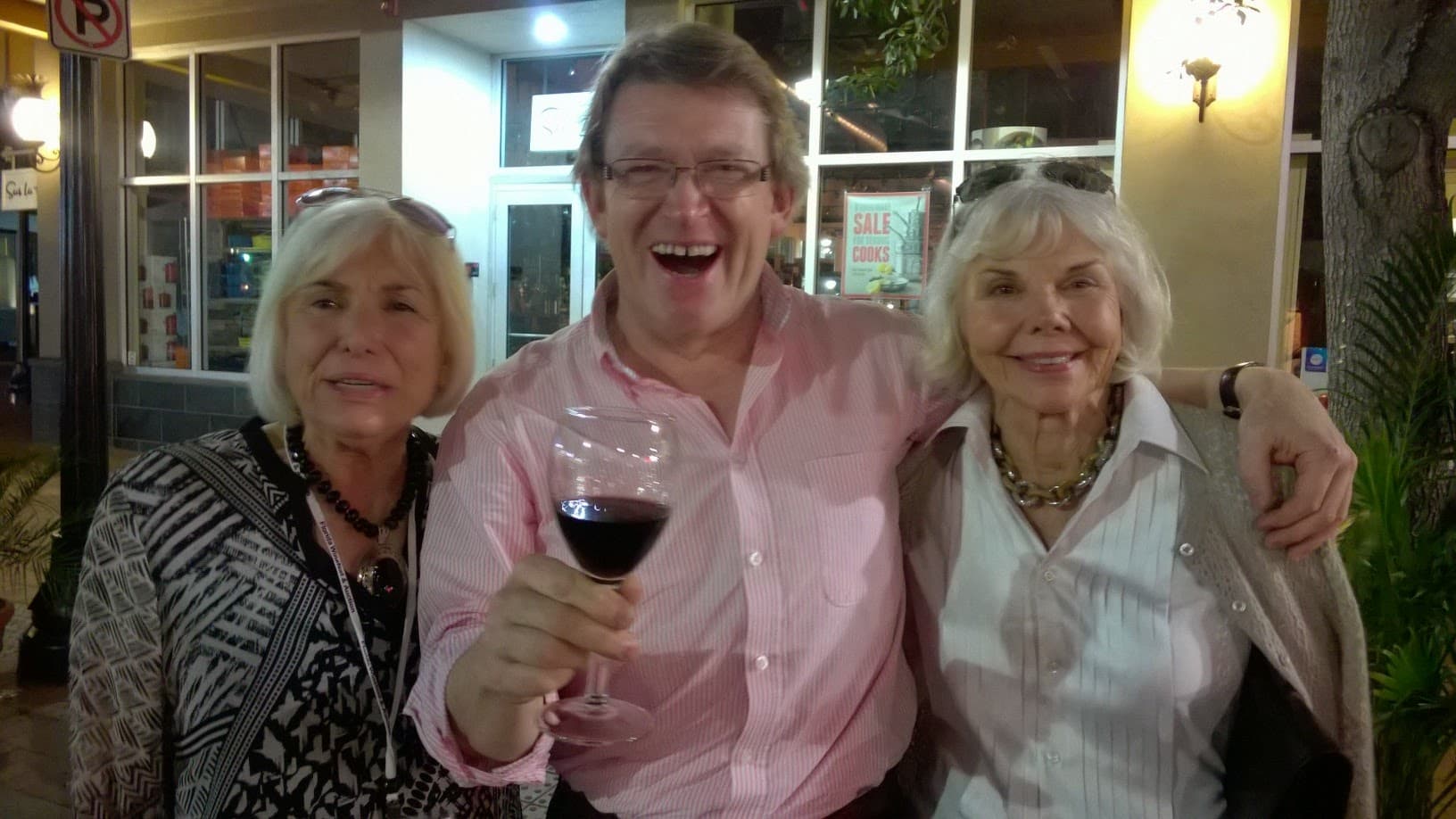 Back by popular demand, Winefest is steppin' out and bringing the party downtown. Join us as we shut down Lemon Avenue for a sassy, sophisticated street party. Sample a stellar selection of wines and perhaps a vodka martini at the martini bar provided by Stoli before taking your place at the longest table in Sarasota. Wine will flow throughout the multiple courses prepared by the following chefs: Chef Sam Ray (Tsunami), Chef Nils Tarantik (Duval's Fresh. Local. Seafood.), Chef Laszlo Bevardi (Salute), Chef Gino Calleja (Mattison's City Grille) and Chef Ray Lajoie (Mattison's Forty-One. Tasia Malakasis (President at Belle Cherve Creamery and David Curran (American Cheese Society CCP, Co-Owner of Hitched & Honey) will present the cheese course. Finish off your delectable evening dancing at Mattison's City Grille. Unfortunately, any food allergies at this venue cannot be accommodated.
You can also reserve a VIP table or sponsor this event.
Grand Tasting, Brunch & Charity Auction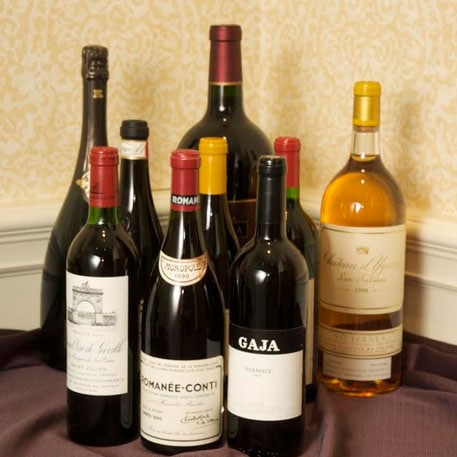 March 19, 2016
Brunch is from 11:00 am – 1:15 pm
March 19, 2016
Auction starts at 1:30 –
Bayfront grounds of Van Wezel Performing Arts Hall
777 N. Tamiami Trail, Sarasota
$150 per person
The Grand Tasting will feature wines from more than 50 wineries. Rub elbows with host vintners and knowledgeable winery representatives as they pour their best vintages and most sought-after wines. Select appetizer portions of signature dishes from favorite local restaurants during brunch from 11:00 am – 1:15 pm. Following brunch, the afternoon continues with the charity auction. Bid on wines, lavish dinners, adventure travel, jewelry and more. Auctioneer David  Elswood, Christie's International Head of Wine Sales/London, returns for his 20th year. We got some incredible bargains last year at this event! If you love wine, you won't want to miss this!
Wine on the Water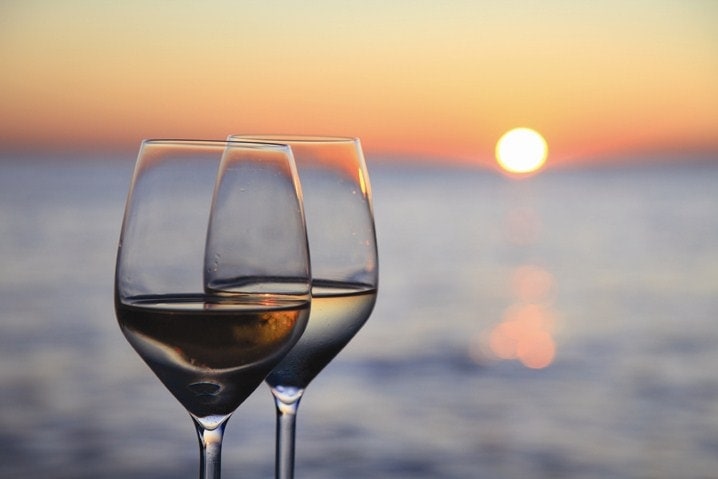 March 20, 2016
1:00 PM – 4:00 PM
Bayfront grounds of Van Wezel Performing Arts Hall
777 N. Tamiami Trail, Sarasota
$25 per person
Sunday afternoon is the perfect time for a casual, alfresco wine tasting on the waterfront under the Winefest tent. Don't miss this last opportunity to taste a huge selection of wines and make note of the ones you'll be heading to the wine shop to purchase. Enjoy a relaxing afternoon while listening to the tunes of local musicians. Food available for purchase from select food vendors. Please note: No one under the age of 21, baby strollers or four-legged family members are permitted under the tasting tent.
Sip and Savor Wine-Pairing Dinner at Sweetgrass Farms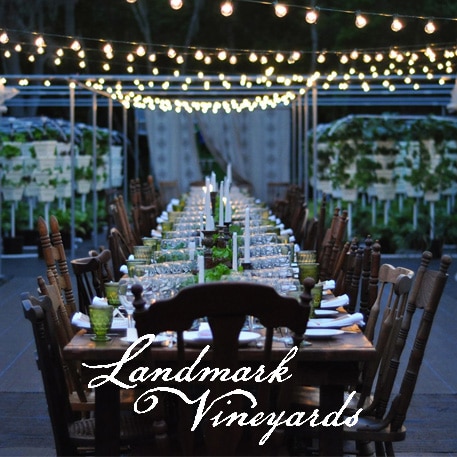 $115 per person
Mattison's and Sweetgrass Farm-to-Fork Wine Dinner- Benefiting Caring for Children Charities
Chef Paul Mattison announces a locally-collaborated farm-to-fork wine dinner with Sweetgrass Thursday, April 14, from 6:30pm at Sweetgrass Farms in Sarasota, Florida. This is an opportunity to get a look at this new hydroponic farm that opened early 2015 and enjoy a locally-sourced dinner prepared by Chef Paul Mattison.
The five-course Farm to Fork dinner will pair locally sourced products with farm fresh produce, creating a menu guests will absolutely love! Each course will be paired with delicious wines from Landmark Vineyards.
Please let me know if you are attending any of these events! I would love to let them know my readers are attending! I'm not sure which events I am attending, but I hope to see you at one of them!