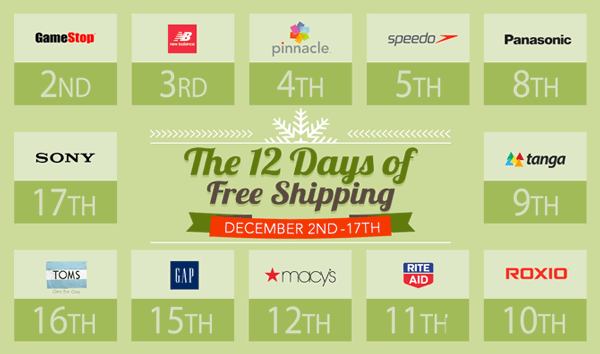 Happy Cyber Monday! Confession time: I have bought one gift. One. I'm planning to do some shopping tonight as I've received a couple of can't miss discounts, but I've seriously got to get busy!
I thought you might like to see these free shipping offers coming up. I love GameStop, so I know I'll be shopping tomorrow! There are quite a few stores listed here that I've been planning to visit, so now I know when to shop…and so do you!
Each business day from tomorrow, December 2nd to Wednesday, December 17th, you'll find a free shipping offer listed above. Some of them are also only available for a limited time and in limited quantities.
To get you ready for tomorrow, below is the direct link to the free shipping for GameStop! Remember, you have to wait until December 2 for the free shipping! Have fun!