Have you seen Kubo and the Two Strings yet? This is one of my favorite films of all time. You'll see action, incredible settings, and a story that will stay with you for a while.
What more do you need in a movie? Maybe a giant skeleton? Yep, there's that too! I finally took my family to see the film last night, and they agreed. We talked about it for hours after seeing it. That's the kind of family film I love.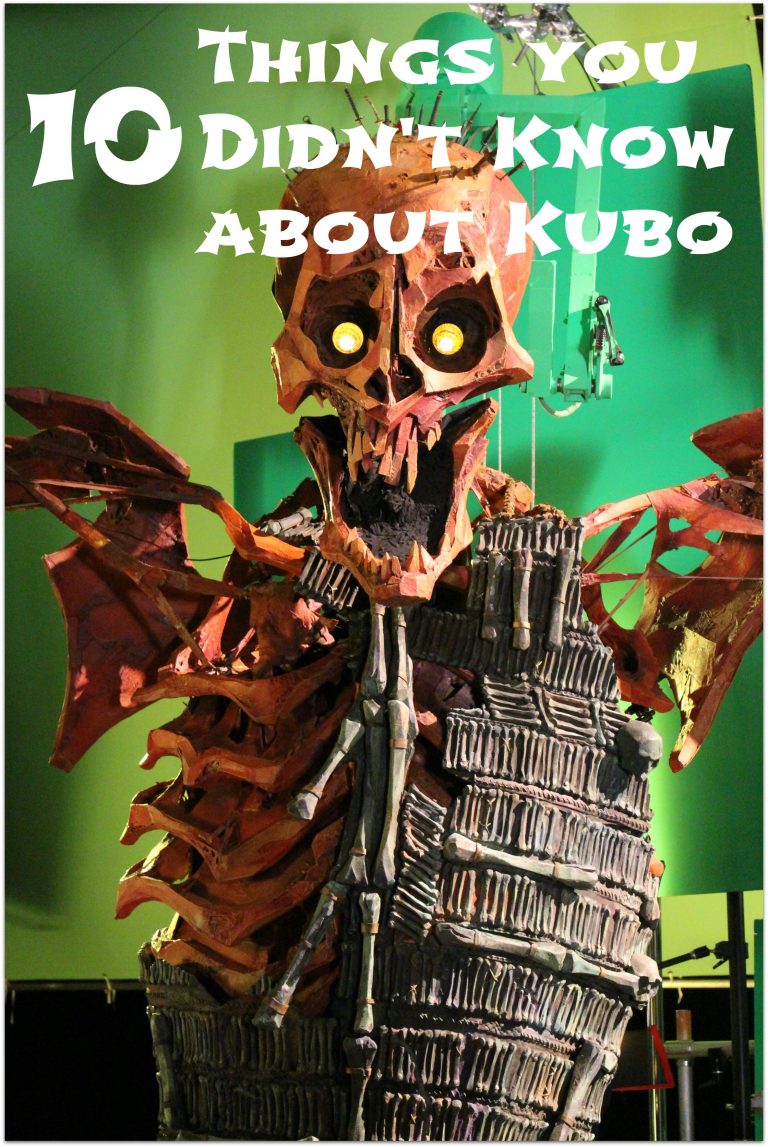 10 Things You Didn't Know About Kubo and the Two Strings
Director and CEO Travis Knight's interpretation of Japan in Kubo and the Two Strings was inspired by legendary animation film director Hayao Miyazaki.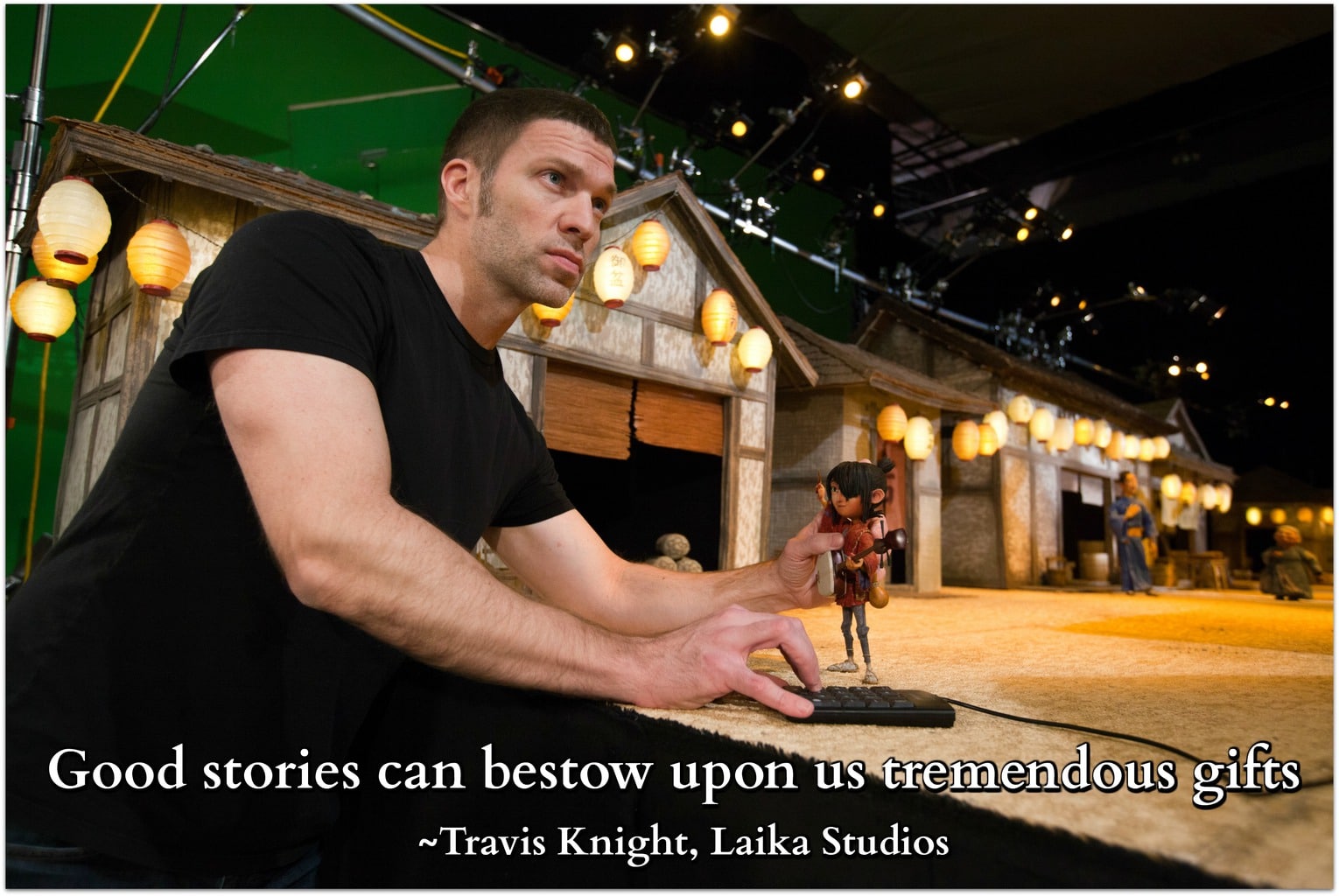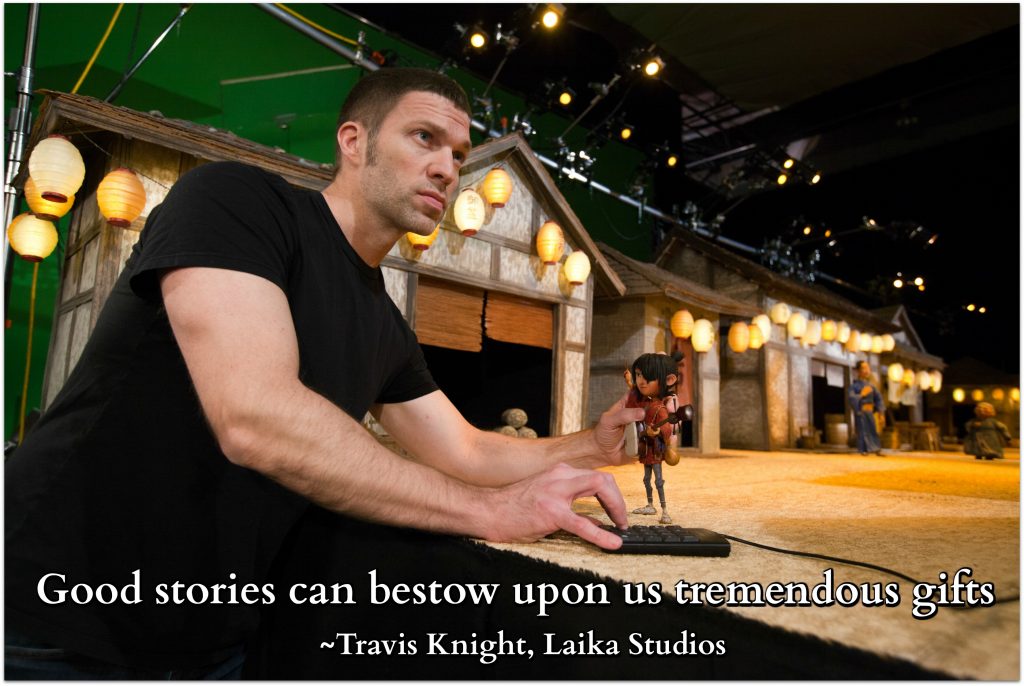 Knight fell in love with Japan when he took at trip with his father when he was just 8 years old.
A 90- year old choreographer named Sahomi Tachibana led dancers to create the Obon Festival dance sequences in the film.
At peak strength, over 400 people were working on Kubo and the Two Strings! Watch this short video of the making of the film.
Concept artist Trevor Dalmer's daughter was born during the making of the film.
The production team for Kubo had to create the smallest stop-motion puppet ever made (out of origami) as well as the largest ever made, which was the 16 foot skeleton monster.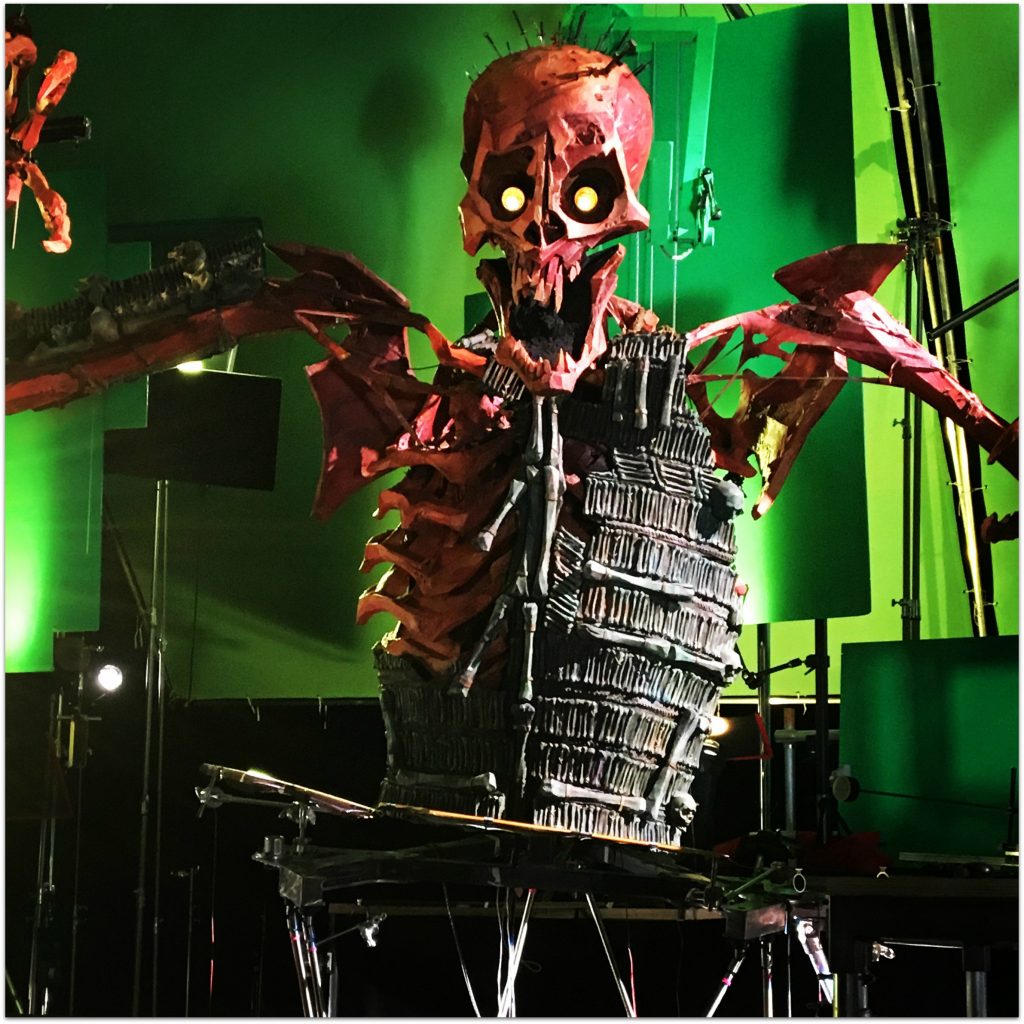 Nearly 250,000 Canson Colorline paper laser-cut leaves covered Kubo's sailboat (including the two full boats and one broken apart boat made.)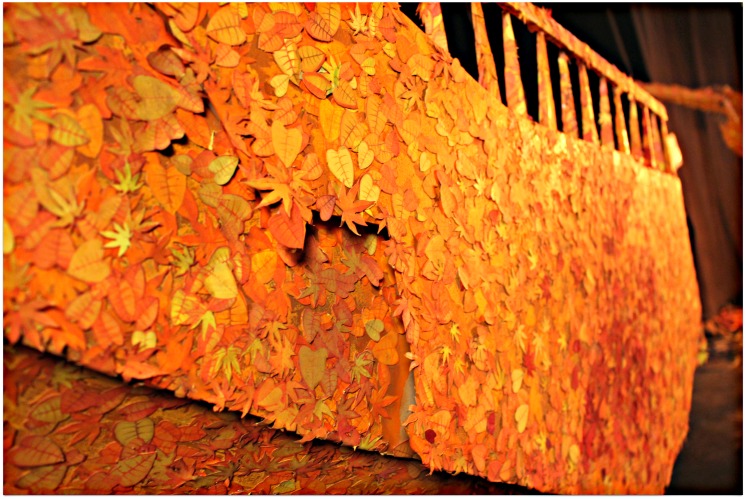 The sequence on Kubo's sailboat took 19 months to shoot.
Some of the puppeteers were instructed to enroll in an origami class so they would understand the process better.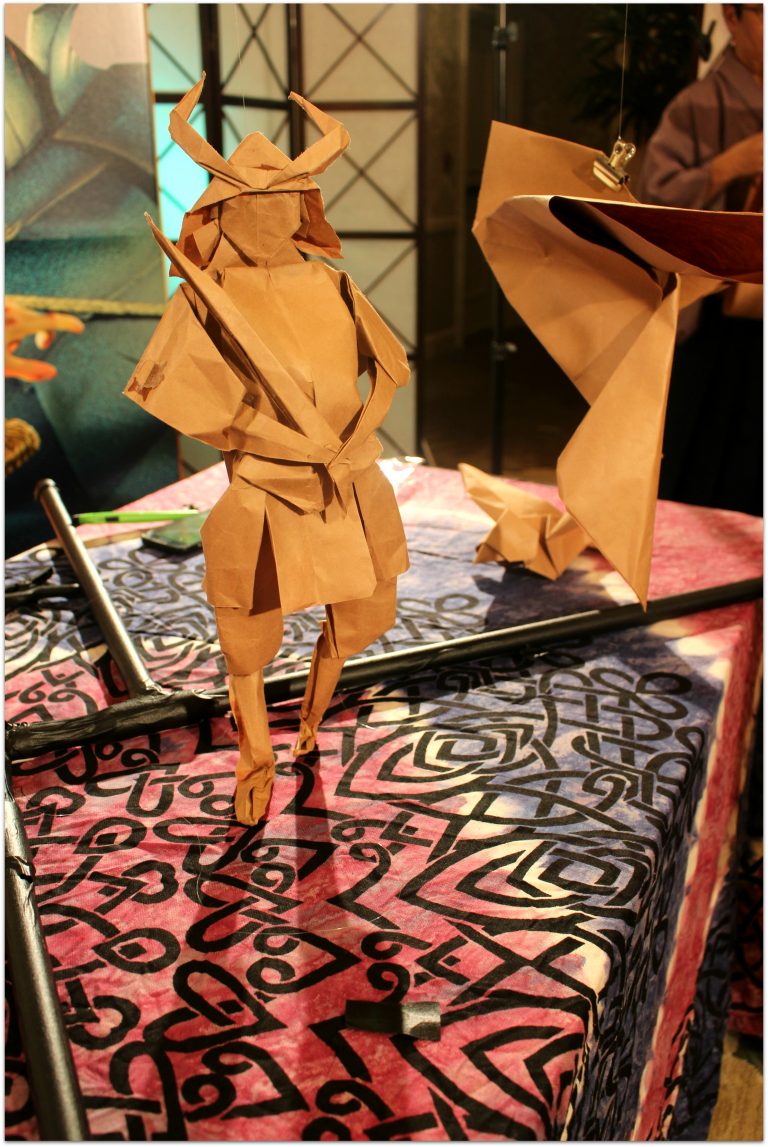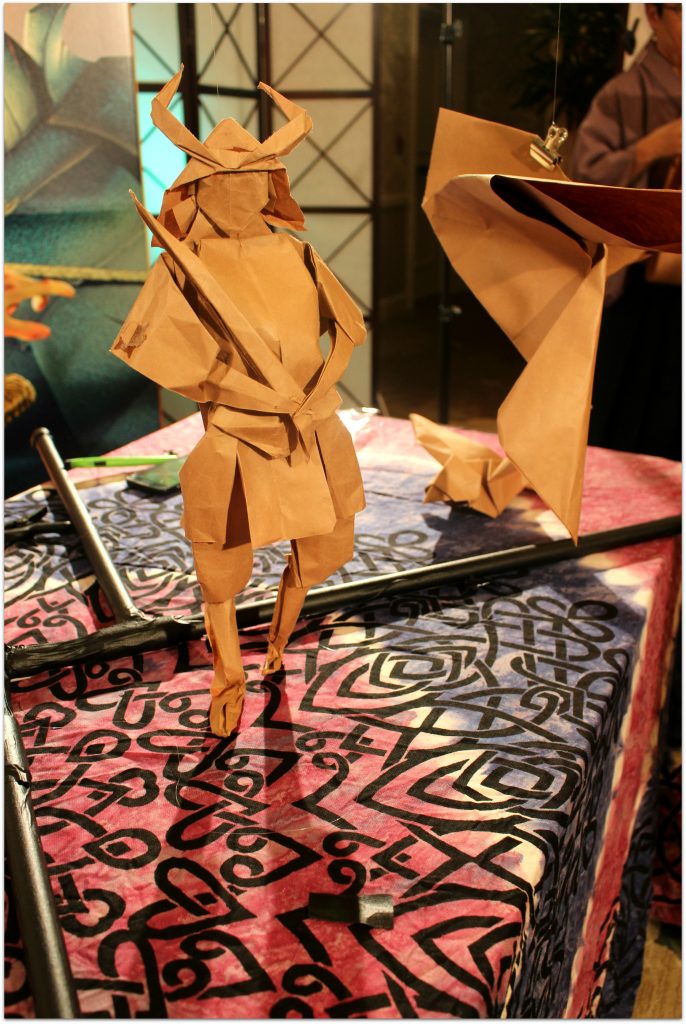 Kubo and the Two Strings called for 80 unique sets, some full-scale and some a combination of miniatures, classic matte paintings, and CTG set extensions.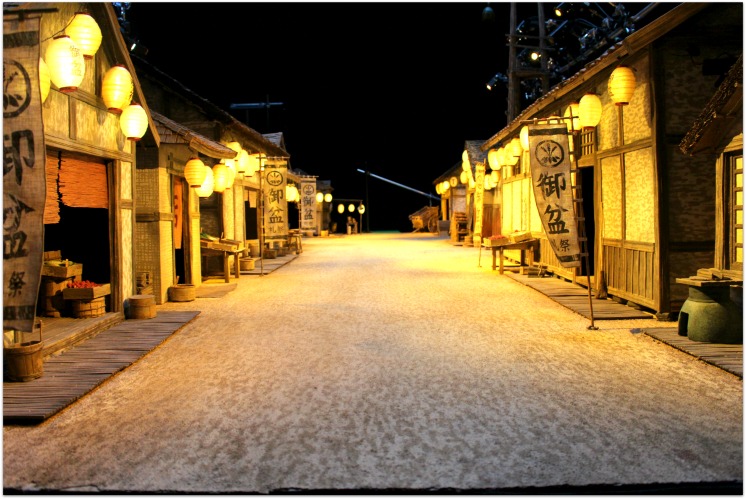 The tidal wave in the beginning of the film was inspired by a woodblock printing master from the Edo period by the name of Katsushika Hokusai.
Production received instruction on swordplay, bow and arrow use, and close-quarter combat from fight choreographer Aaron Toney, who worked on the Marvel films Guardians of the Galaxy, Captain America: Civil War, and Avengers: Age of Ultron.
Get out and see Kubo and the Two Strings while it is in theaters. This is one you have to see on the big screen! It is so visually beautiful. My family was blown away by the sets and the story!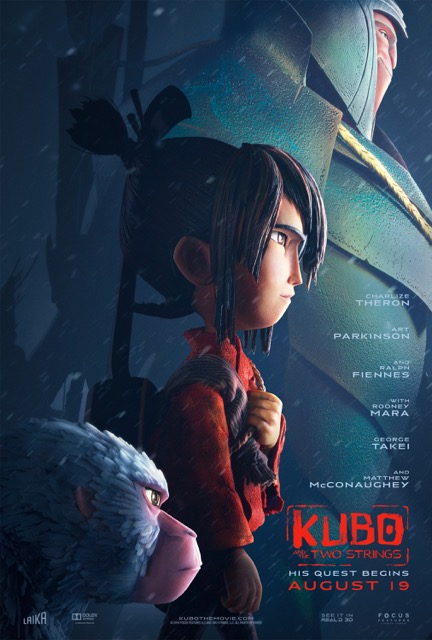 Check out my interviews with Matthew McConaughey, Charlize Theron, and the set visit.
If you haven't seen Kubo and the Two Strings, you can now buy a Blu Ray DVD or rent it on Amazon.
This post was first seen on Food, Fun & Faraway Places on December 3, 2019, and was updated with additional information on June 22, 2021.