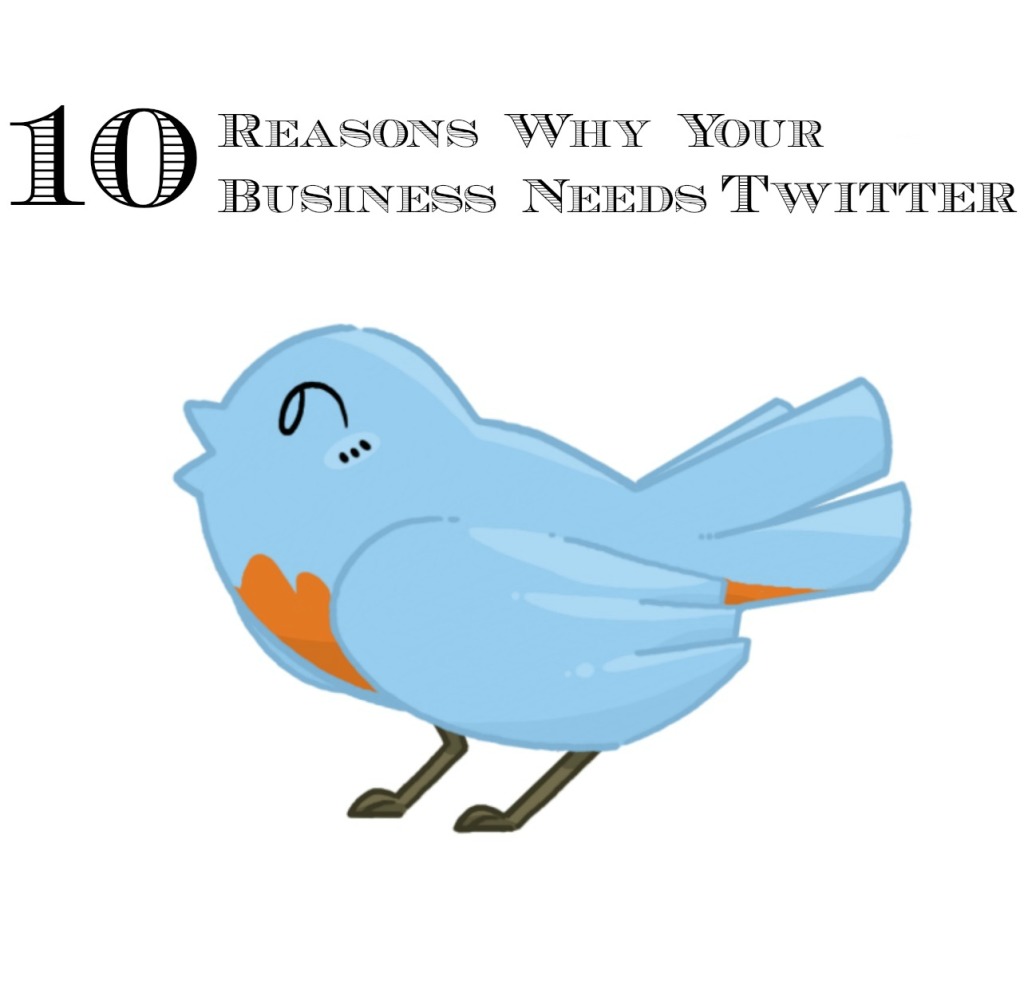 I am constantly amazed at the number of businesses who don't have a Twitter account. I'm not sure why they don't see the value. Just about all businesses have Facebook, but Twitter seems to be an afterthought.
In fact, I was at a restaurant recently and was enjoying it so much I thought I'd give them a shoutout on Twitter, but I figured they didn't have it set up because it wasn't listed next to Facebook on their menu. Turned out they did have it, just hadn't added it to the menu yet. If you have a business, especially one that deals with the public, do yourself a favor and set up Twitter. Once it's set up, let people know you have it, and get active on it.
No time for social media? I'd love to help. See my PR page for more information or contact me at kastilwell@gmail.com.
10 Reasons Why Your Business Needs Twitter
1) It's FREE, so why wouldn't you take advantage of that?
2) It's micro-blogging, so tweeting doesn't take as much time as a post or article. You can quickly and easily share new & exciting business developments with your customers.
3) Almost 300 million users. Yes. 300 million.
4) You can address problems right away. Oftentimes, customers will tell the world on Twitter the moment they have a problem. This gives you the opportunity to address the issue right away, and your current customers will appreciate you even more.
5) You can see what your competition is up to.
6) You can see hot topics, what's trending, and participate if it aligns with your business. 
7) You can ask your customers, and potential customers, what they think about your products or services.
8) Have a sale going on? Twitter is free advertising. 
9) According to Twitter for Business, the number of Twitter users asking their Twitter friends for business recommendations is up 663% in just the last 2 years! I've done this myself many times when traveling to a new area. Where should I eat? What's fun to do there?
10) Twitter Parties- A Twitter party is simply a "chat" focused on a brand or theme. It's a great way to get your business name out there, and if you can trend on Twitter, even more people will see it and possibly click on the hashtag to see what it's about. Big brands are utilizing Twitter parties and you can, too. For more information, see

What is a Twitter Party, Anyway

?  Check out my Twitter Party Calendar and attend a party to see one in action.
No matter what your business strategy, it only takes a few minutes to set up Twitter. Stop what you're doing and add it now.