I was in serious need of a NIVEA touching moment. My husband and I had been so busy, and we were talking about what to do for Valentine's Day when I remembered it was on a Thursday. Our girls take an animation class on Thursday evening. They don't finish up until 8:30, so there was no way we were going to be able to go out to dinner.
As I usually take the girls to class and do our grocery shopping while I'm out, I thought I would ask my husband to tag along. I had also just had eye surgery the Tuesday before, and felt better about him driving. He does not like to shop but, under the circumstances, he was happy to drive and tag along for the shopping. I didn't need a lot on this trip, but wanted to pick up NIVEA at Sam's Club.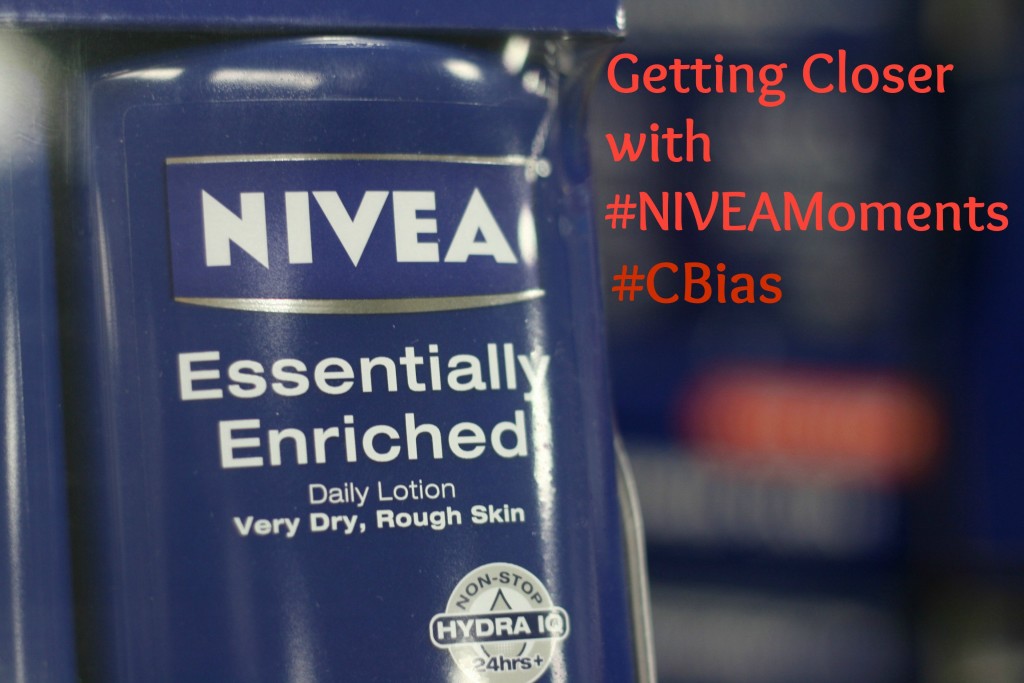 We had a Sam's Club in Maryland which we belonged to before we moved to Florida, but Tim had forgotten how big it is! We can shop for so much more than groceries in just one shopping trip, which is a great timesaver.
I had planned to pick up NIVEA at Sam's Club as I like the way they package two nice size bottles together. It's such a great value, too. I easily found it, and a lot more, of course! I always have to stop by the book section.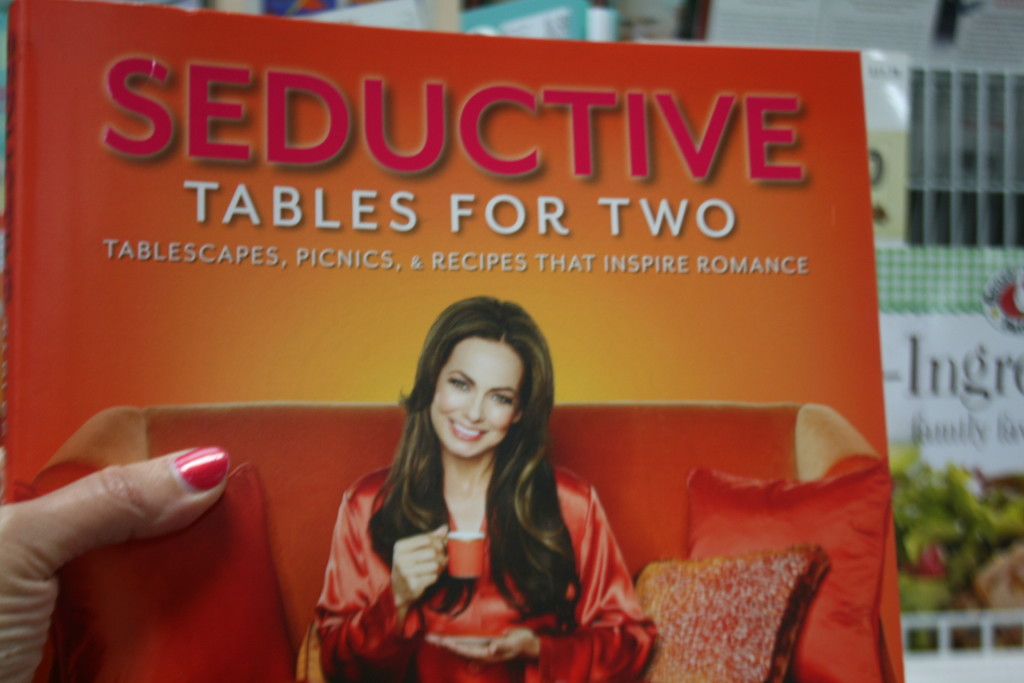 As one daughter was in her media class and the other had her class at 7:30, we were in and out of Sam's Club pretty quickly so we could get her to class on time. I wish I'd had a little more time to browse the books! You can see the rest of our shopping trip here.
Once home, I decided to give my husband a special treat. His feet are always so neglected, and I thought it would be nice to try out the Sam's Club lotion on him. I asked him to sit down and put his feet up, and gave him a Valentine's foot massage. The NIVEA has a great scent, and it really made his feet feel so soft, without feeling greasy. The almond oil, sea minerals and vitamin E are so good for your skin, too. Did you know that NIVEA lotion dramatically improves the skin's condition over time?  I should probably offer to do this more often. I really enjoyed spoiling him a little. He always spoils me!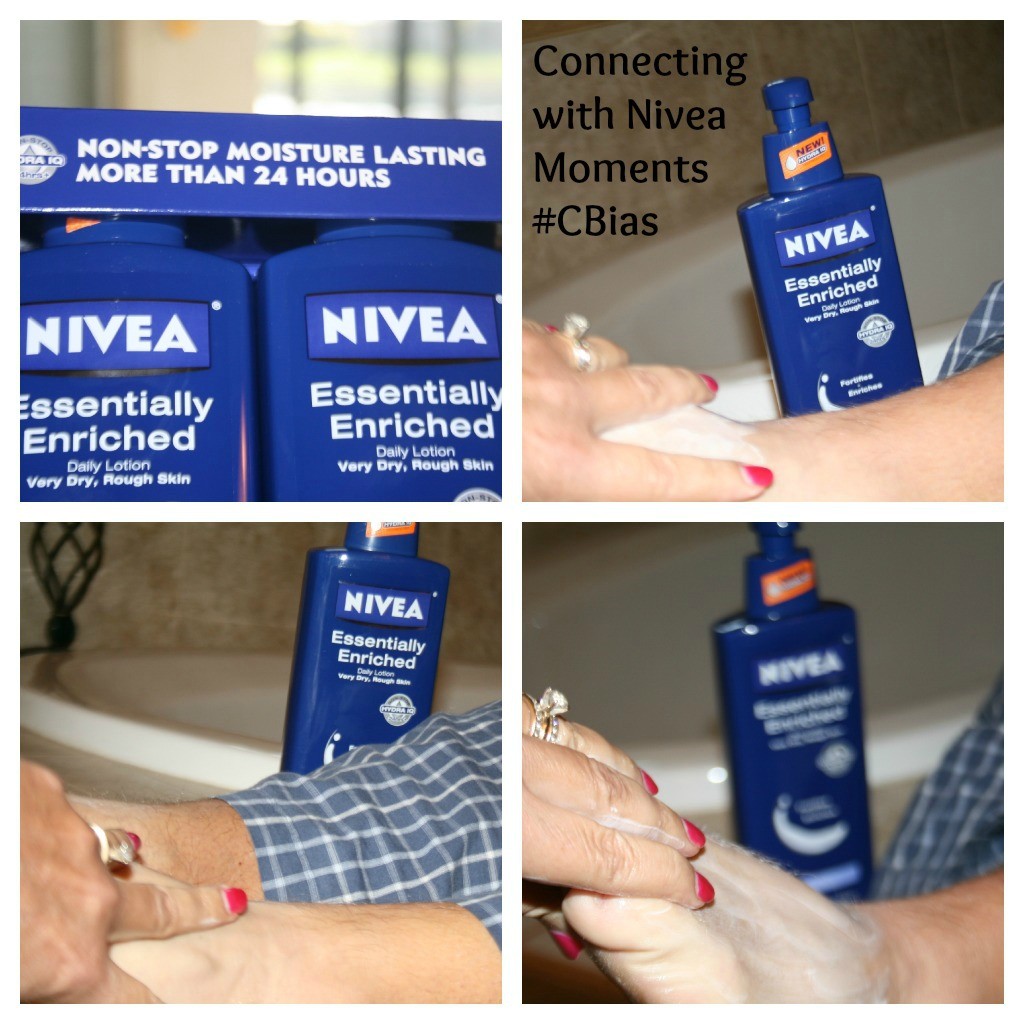 He really did enjoy the foot massage. I was surprised when he asked me to trade places with him! I just really wanted to do something special for him, but he insisted on reciprocating. Well, if I have to…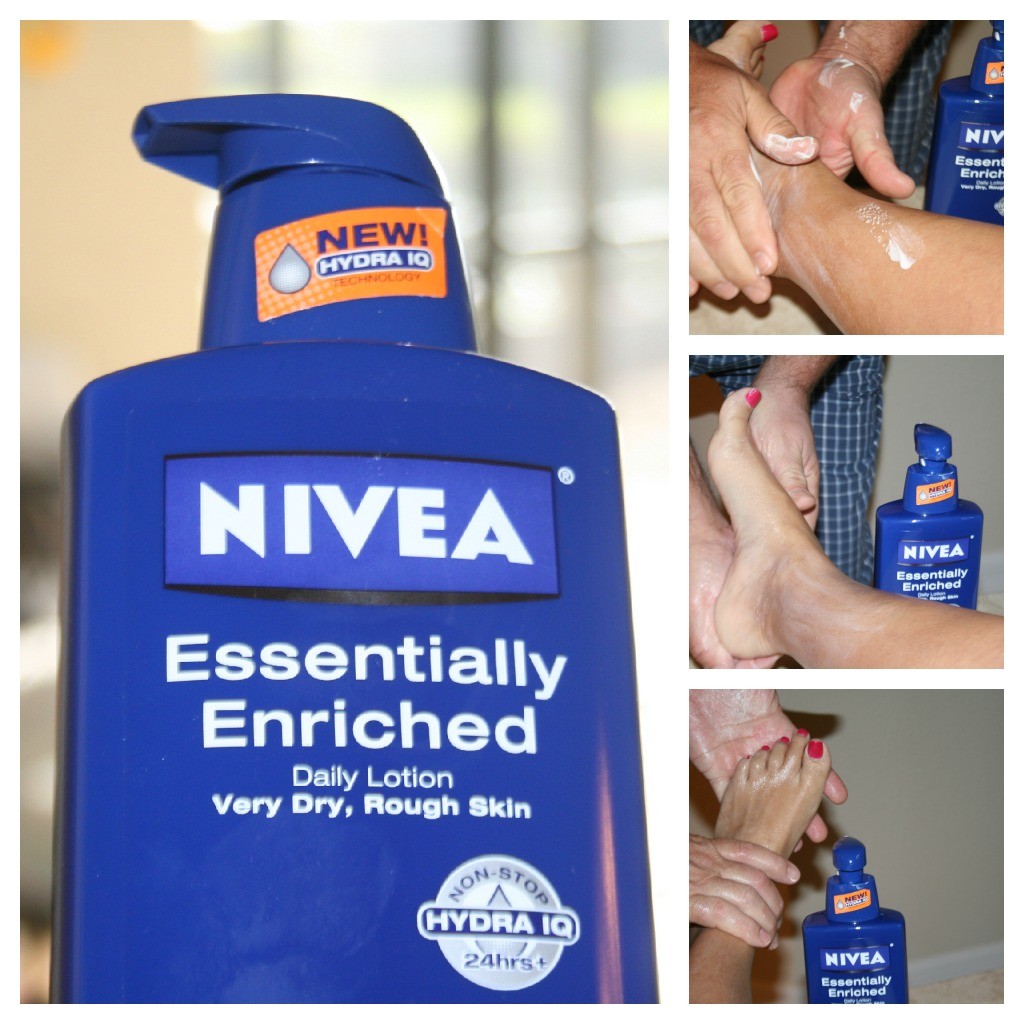 It turned out to be quite a fun Valentine's Day after all, thanks to NIVEA! Check out more about NIVEAUSA on their website. You can also follow them on Twitter and become a fan on Facebook. They do run periodic contests as well as let you know where the NIVEA sales are in stores, so go visit them!
I am a member of the Collective Bias™ Social Fabric® Community.  This content has been compensated as part of a social shopper insights study for Collective Bias™ and Beiersdorf for NIVEA. #NIVEAMoments #CBias #SocialFabric. As always, I only share my honest opinions with my readers.