With Oscar night coming up this weekend, there sure is a lot of buzz about movies! Who will get best picture? Soundtrack? Animated short? We all love to see our favorite movies win! As our girls are teens and very into animation (my oldest hopes to be an animator at Disney or Pixar!) we watch a lot of animated films.
For our movie night, we started out with a delicious dinner of salmon sandwiches topped with Wholly Guacamole and Wholly Salsa. I simply seasoned the salmon with salt and pepper, and seared it in a very hot cast iron skillet.  Once seared, I put the whole pan in the oven to continue to cook along with a batch of sweet potato fries.
Our sandwiches were fabulous! I love salmon, but had not thought about how well guacamole would go with it!
As we had a container of Wholly Guacamole with salsa, we thought we would try both. It was so delicious!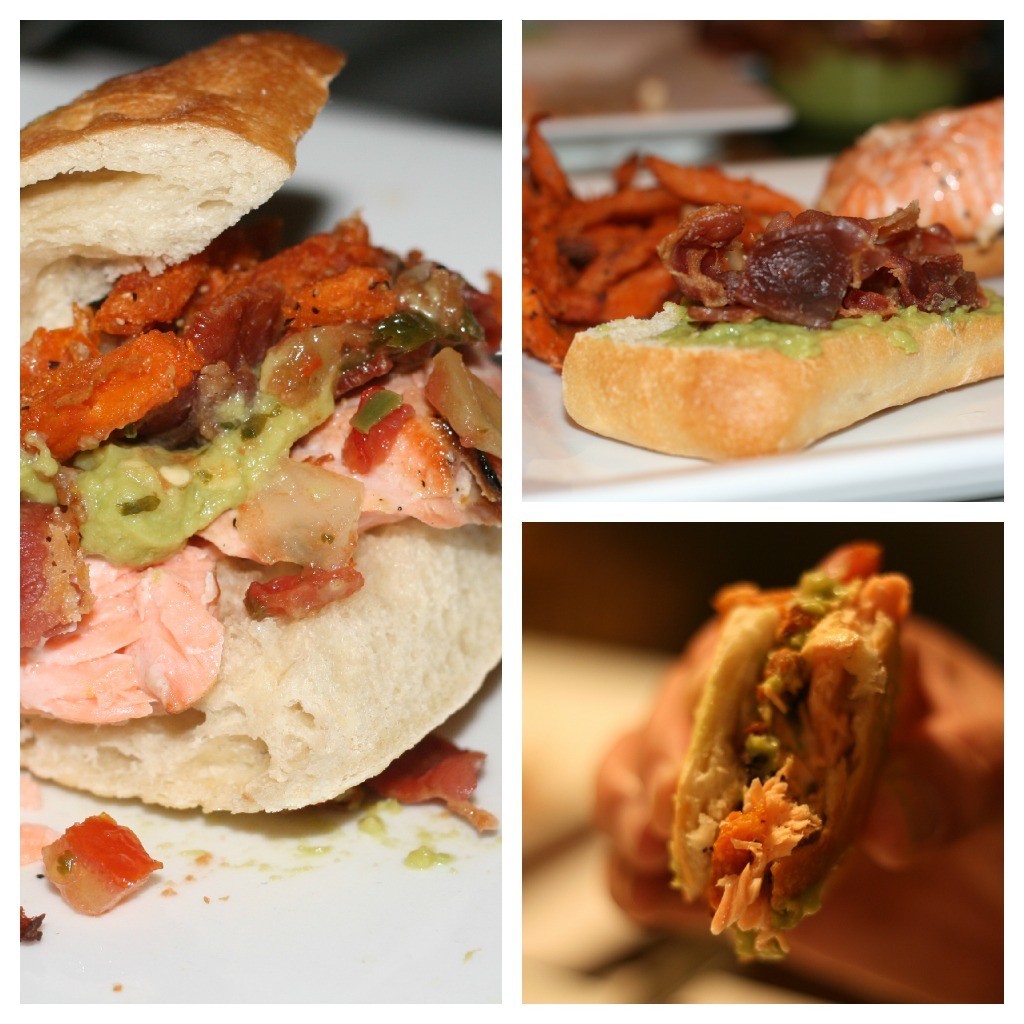 We gathered in the family room with our drinks and snacks to watch The Pirates! Band of Misfits. The movie was better than I thought it would be. The animation is always good with Aardman Studios. (My older daughter always fills me in on these things!)
My husband and I had one of the Daily's Cocktail pouches. We both chose the Strawberry Margarita Lite flavor.
Daily's makes it so convenient as the alcohol is already in the pouch, and all you have to do is stick it in the freezer! The pouches come in a bunch of delicious flavors like Mango Passion Fruit Daquiri and Pina Colada. You can even just stick a straw in the pouch! Do remember to drink responsibly.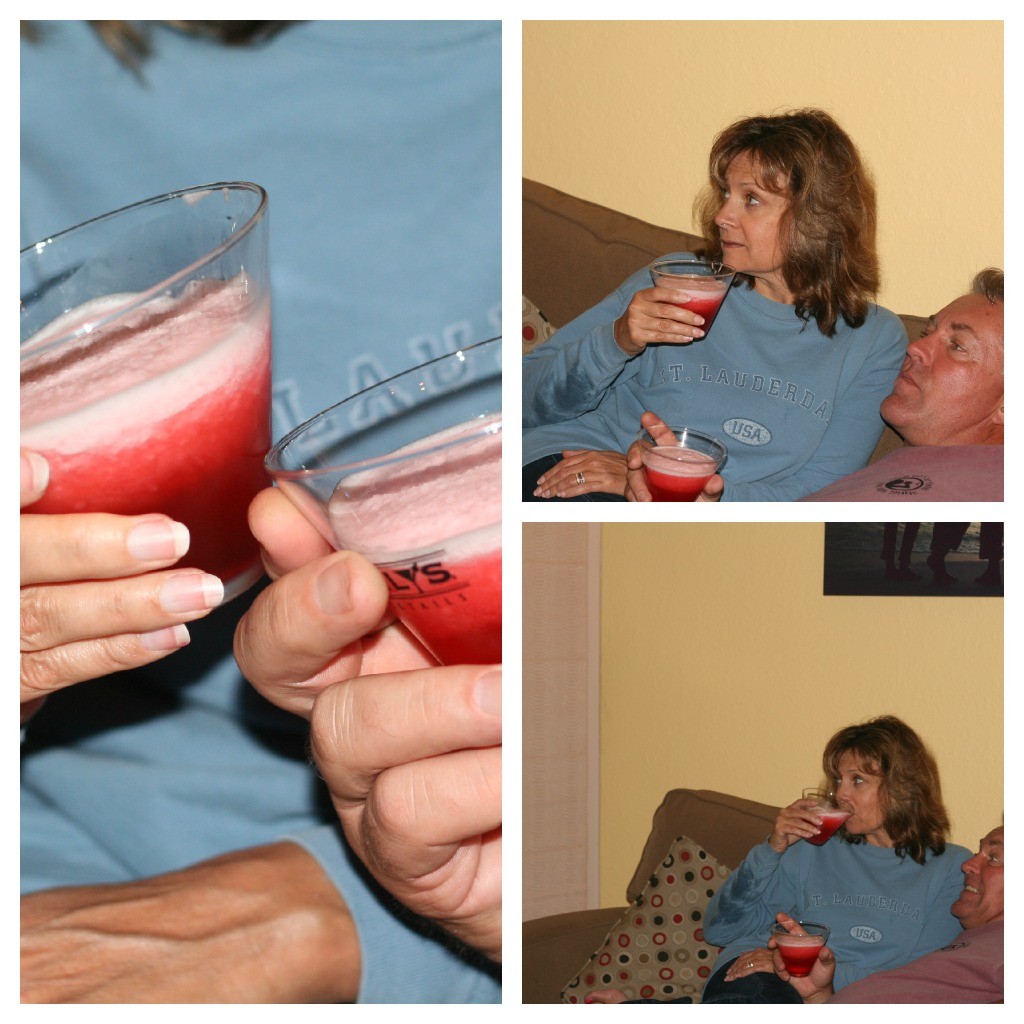 It was a really nice evening for our family. My husband and I enjoyed some grown up time while our daughters enjoyed the movie and popcorn. When you have busy teenagers, you treasure any family time you can get!
Thanks Daily's Cocktails and Wholly Guacamole! We may have to do this again on Sunday for the Oscars!
Want your own Wholly Guacamole and Daily's Red Carpet Kit? Here's what you'll get!
• Four Wholly Guacamole and three Wholly Salsa products in a variety of yummy flavors. It will be hard to pick a favorite!
• A $20 Walmart gift card to pick up an assortment of Daily's Cocktails Pouches. The recent addition of three new light flavors (Light Pink Lemonade, Light Mango Passion Fruit Daiquiri and Light Margarita) make a total of 13 tempting flavors to choose from!
• Promotional items from both Daily's and Wholly Guacamole
Enter in the Rafflecopter below!